Read Time:
4 Minute, 21 Second

A disaster to begin Grand Final night with Sony's 7D not operational due to a corrupted memory card. Eddie Hung pulls out his pocket 7D and covers the nights action. The show must go on!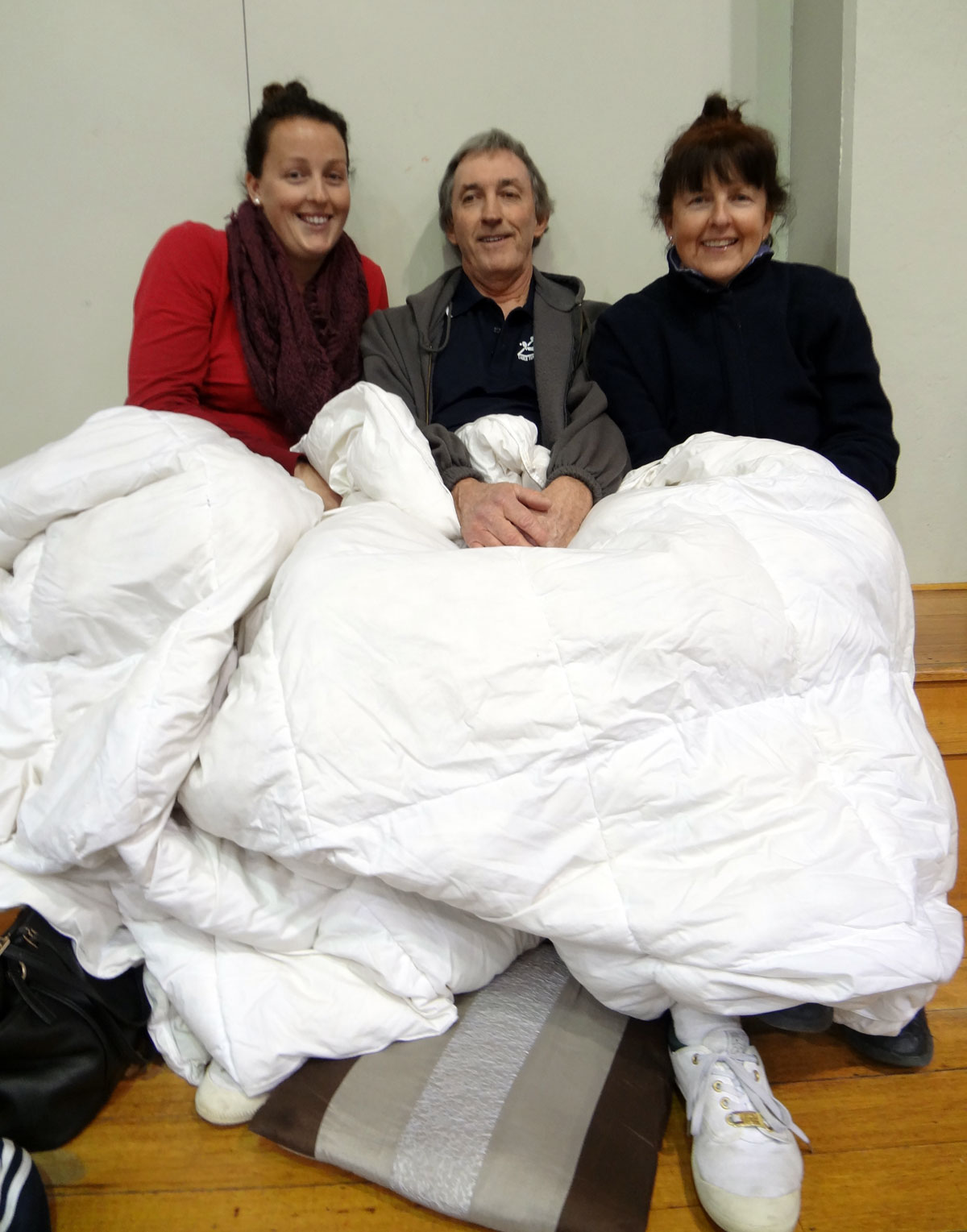 Player management has been an issue all Winter with the injury toll hitting record numbers. We see here how the Dorman's keep the Captain in the paddock.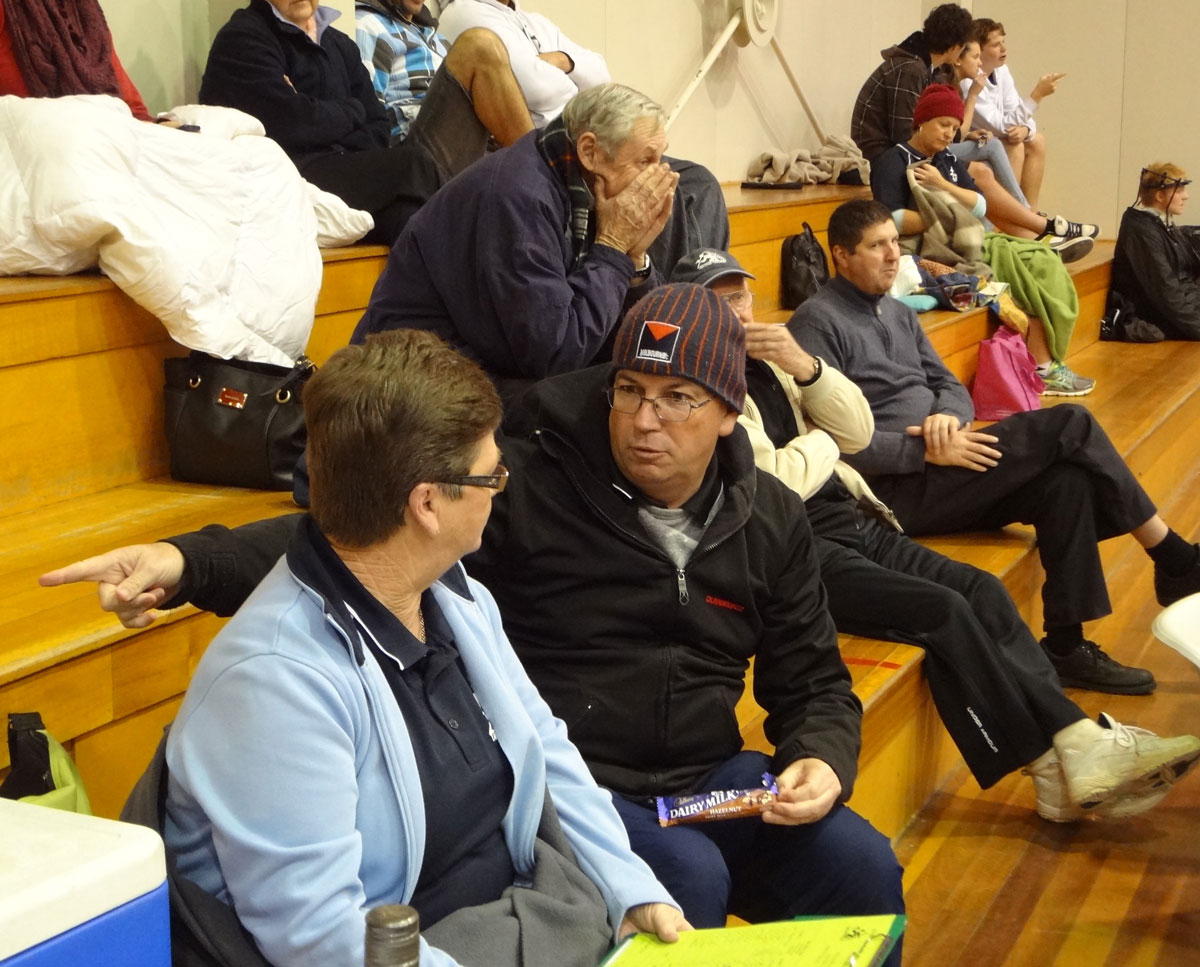 What ??? John Gray questioning the price rise of Chocolates. Denise had one simple answer: Carbon Tax !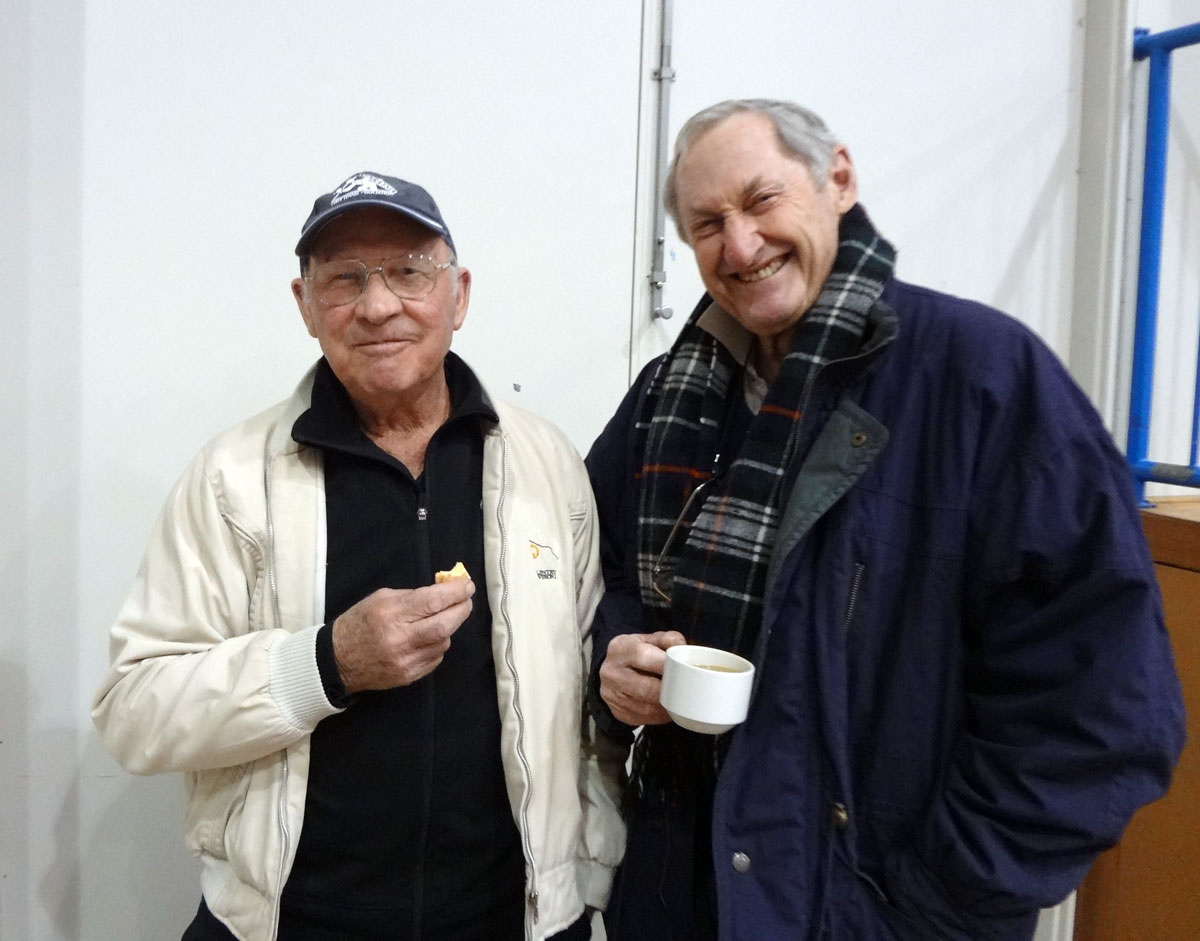 A moment to chat: Johns and Dorman Snr covering the essential topics – Health, Weather, Politics and the price of tea in China.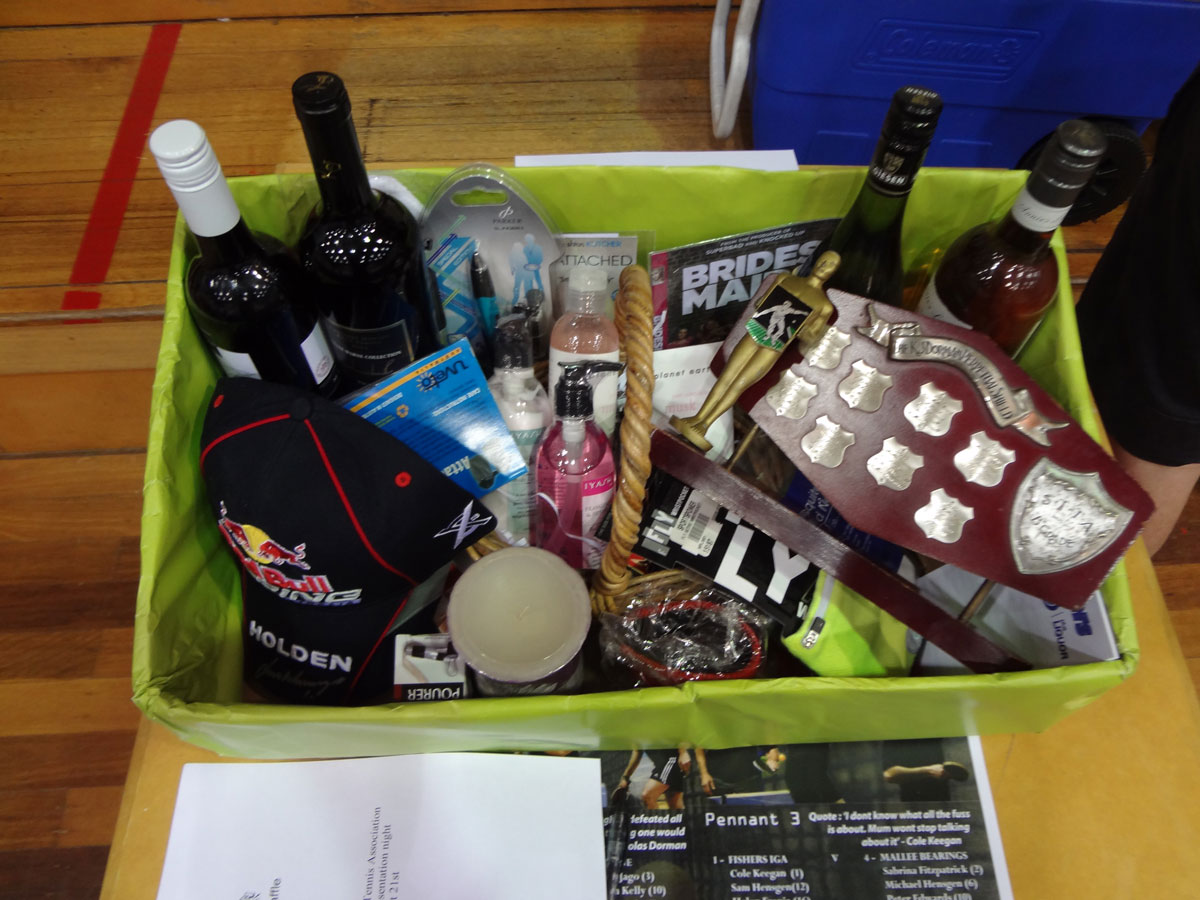 The Bounty: Prizes, Trophies etc.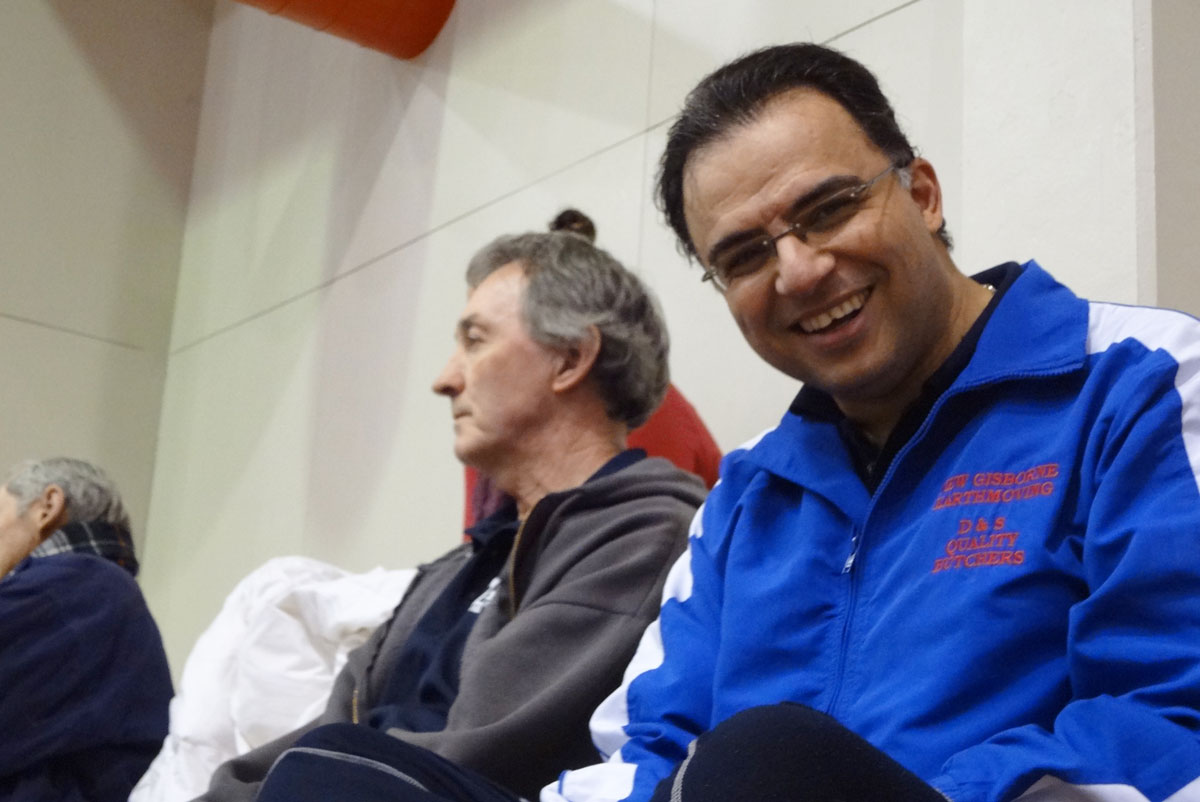 A confident Ali Taheri was first up. He has proven to be a vital cog in this resurrected Mallee Bearings side. Mark causiously optimistic as per usual.

Graeme 'Slugger' O'Neill first up against Rick 'Cool Breeze' McMeekin. An off season elbow operation has subdued O'Neill's playing style, however we did witness that trademark right cross from time to time.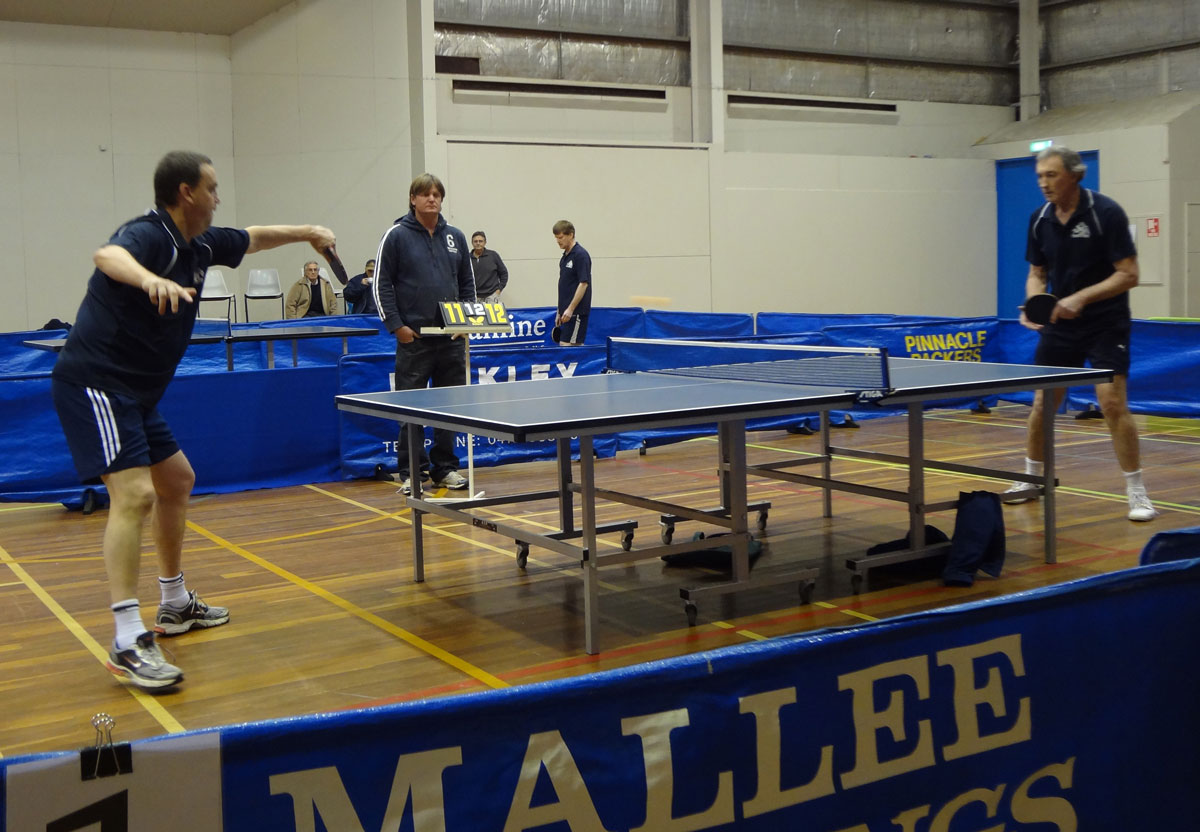 Shane Carmichael had some big chances against Mark 'Lazzarus' Dorman. Leading in the 4th, Shane almost pushed it to 5 with several game points in that vital set. As per usual, Dormo managed to hustle his way back into the game.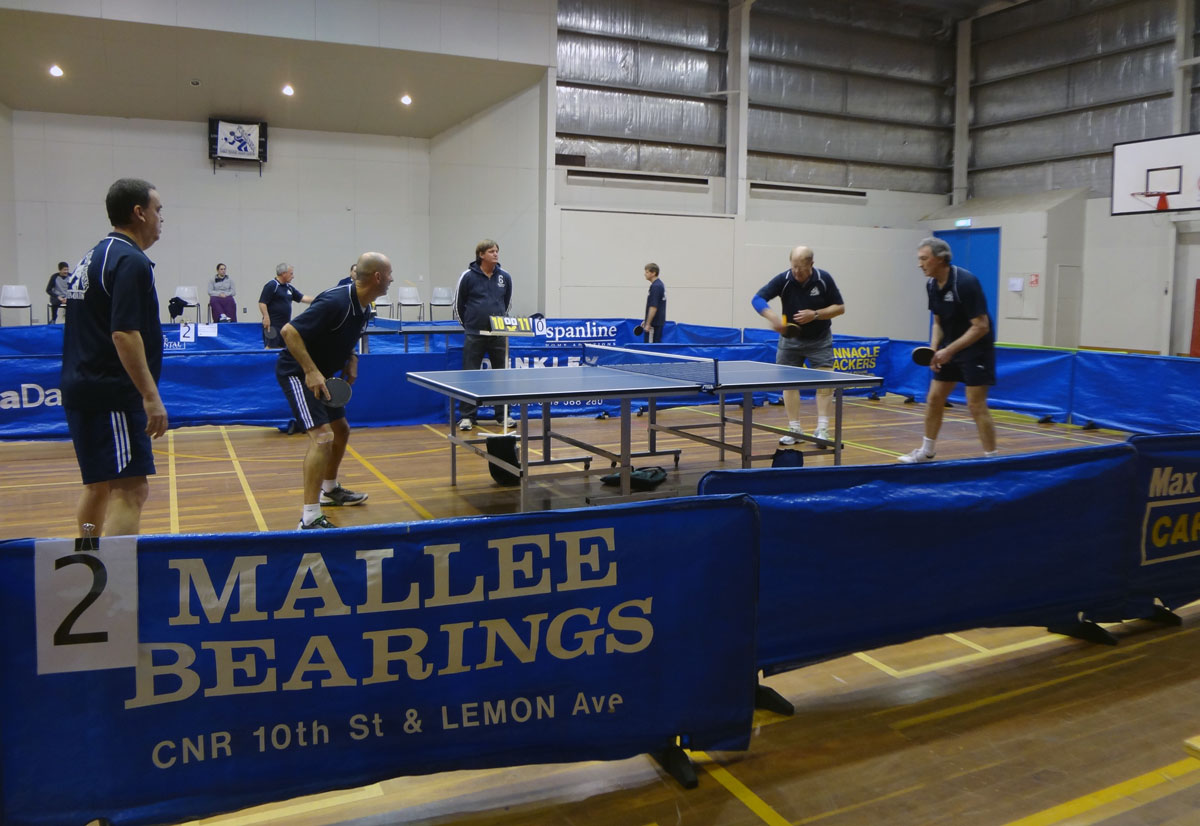 The first doubles was again crucial. McMeekin and Carmichael managed to get back from 2 sets to love down to pinch it. Now scores tied at 2 each.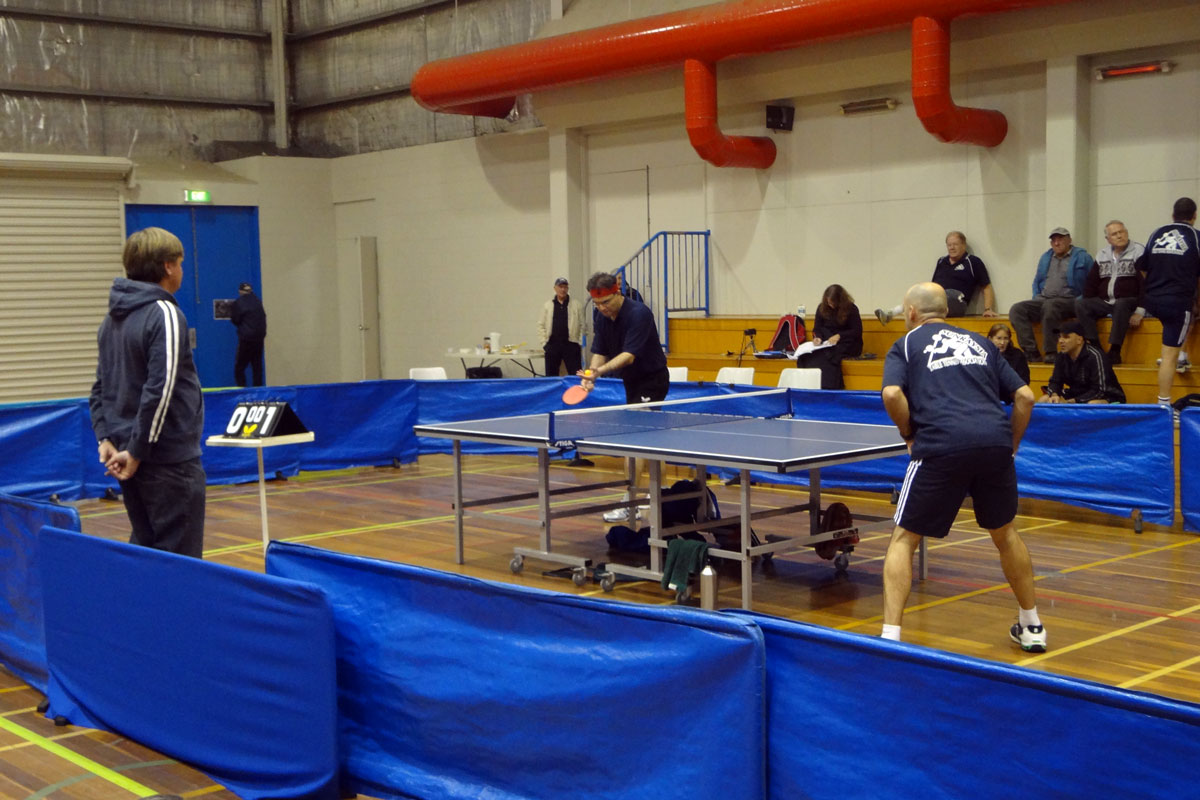 Ali 'Retro' Taheri threw everything at McMeekin. Carrying injury into the Grand Final left all wondering how McMeekin would hold up. He answered with a resounding win.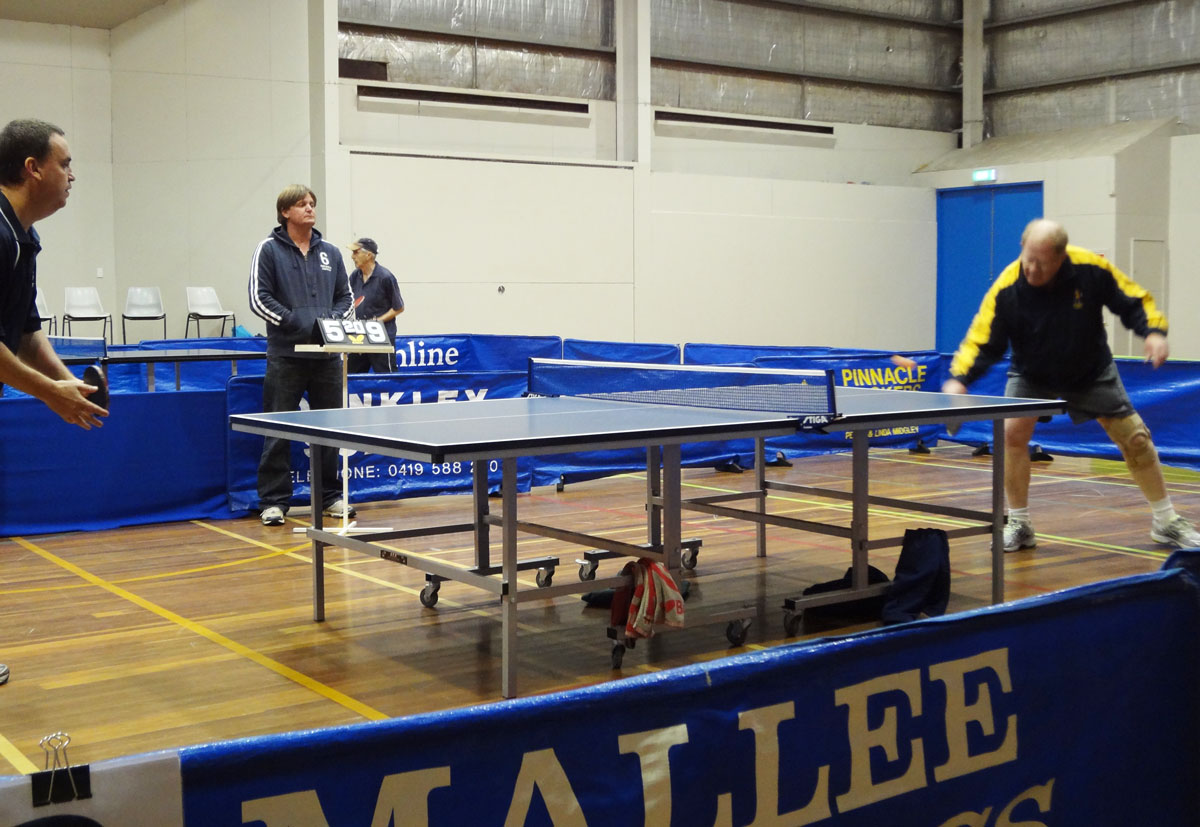 Shane Carmichael kept it clinical against O'Neill to put Max Miller Carpets up 4 -2.
Captain Dorman steadied the ship against Sony Sefer to keep it tight reducing to lead to 4 – 3.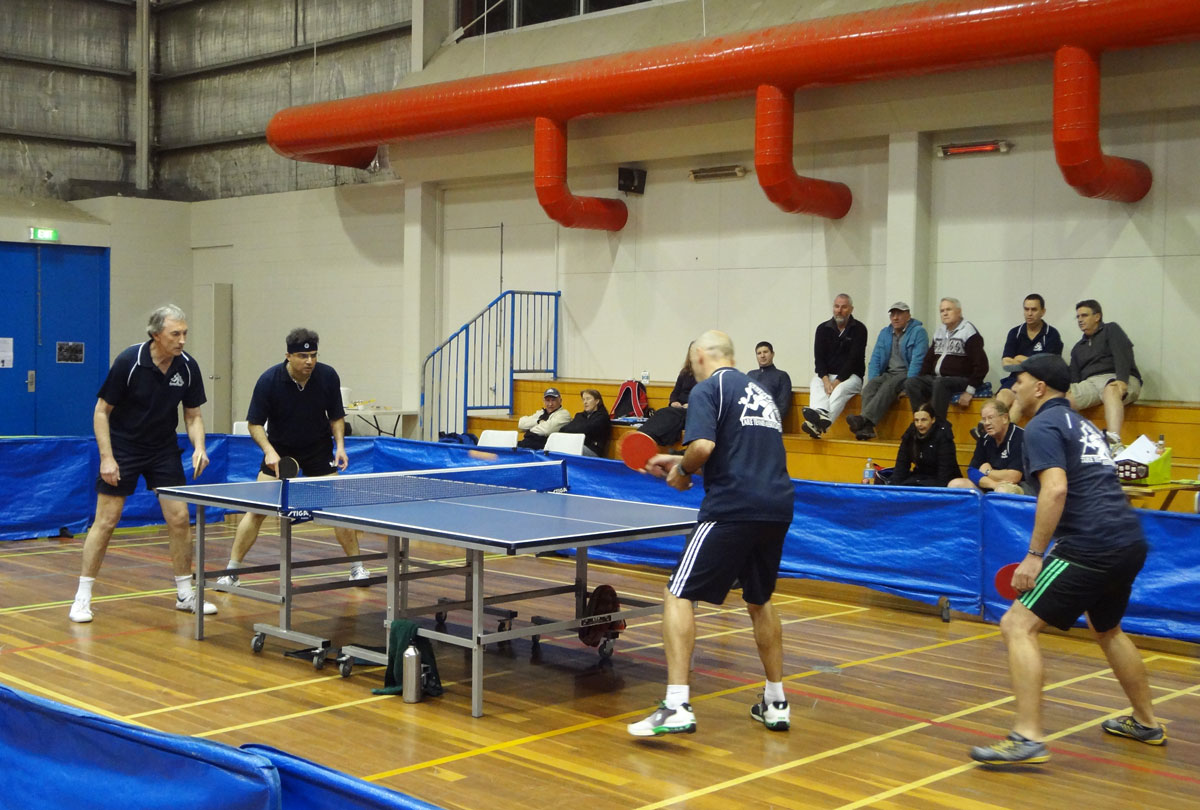 Dorman played a clever game to set up the second doubles and level the match at 4 – 4.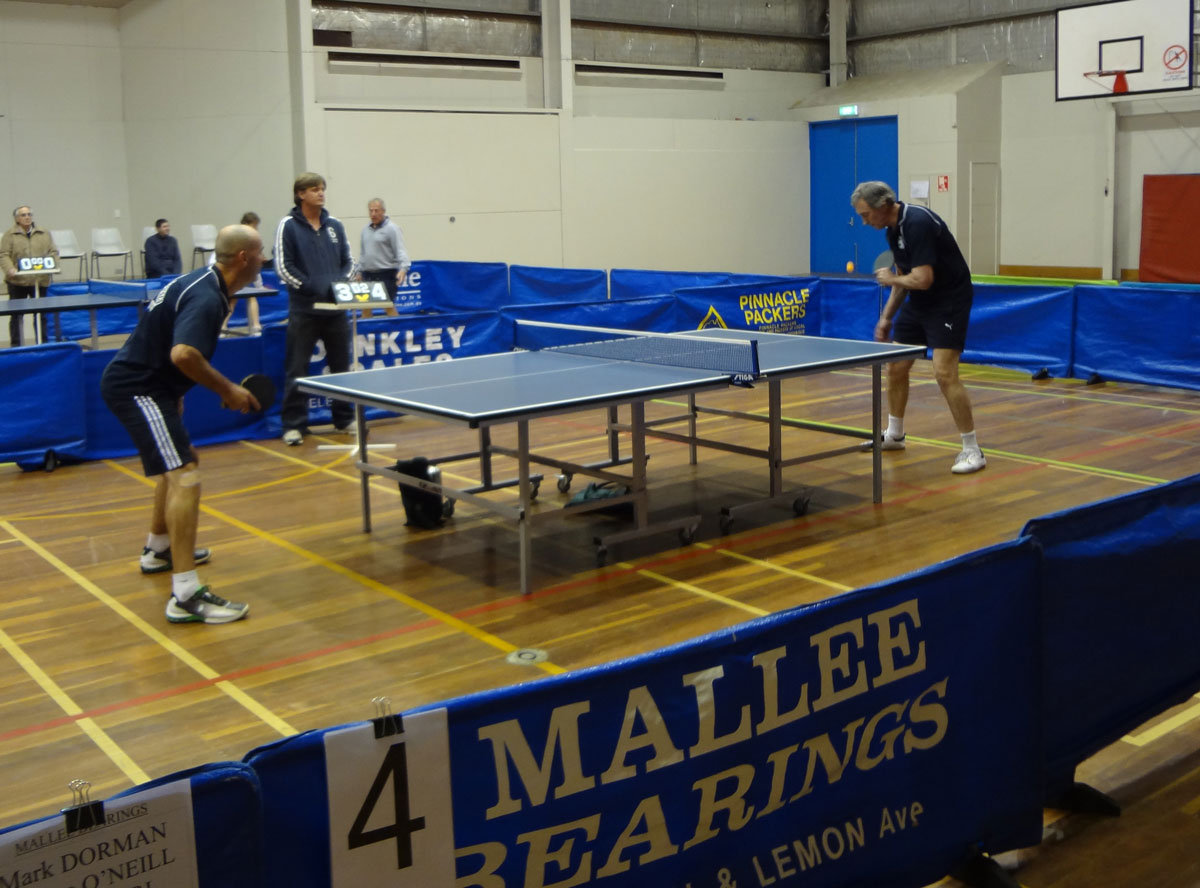 The clash of the number ones was a claasic. Dorman fighting his way to a 2 sets to love lead and then the trademark comeback from McMeekin to take it in the 5th 11-7. Max Miller now 5 – 4 up.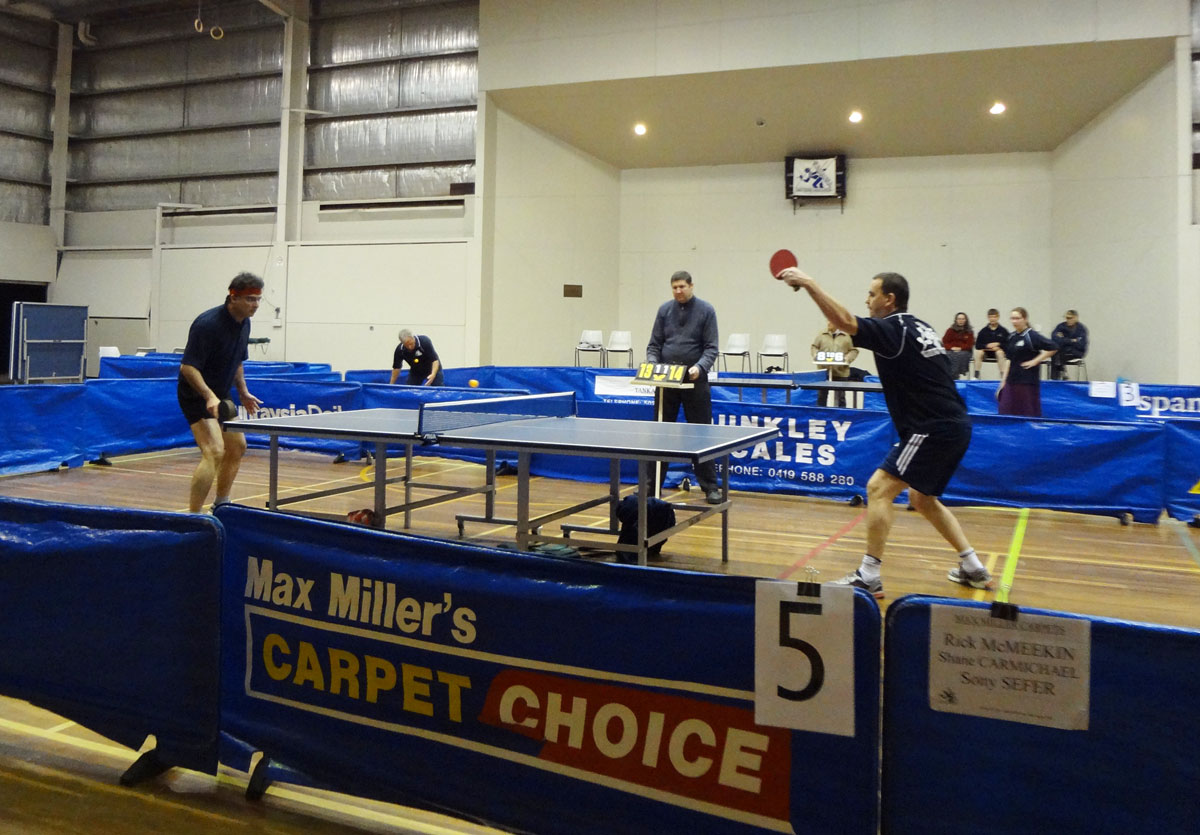 The 10th game was another classic. Carmichael took a 2 sets to 1 lead and it looked as though the GF could be over, however Taheri had other plans and staged a great comeback to take it in 5. Now scores level again at 5 all.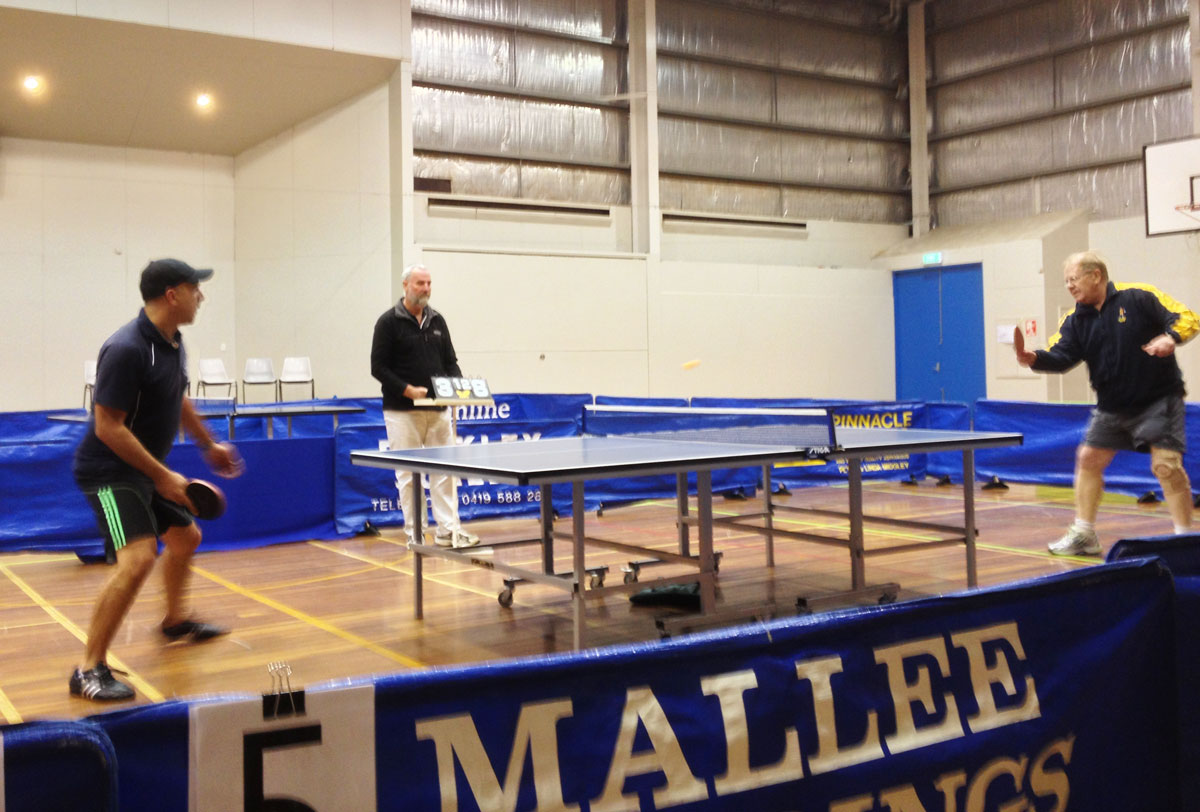 A tense final game showed a controlled O'Neill stay in the game. Sefer took the first set but it was O'Neill who kept it tight when it counted taking out the Grand Final decider in 4 sets.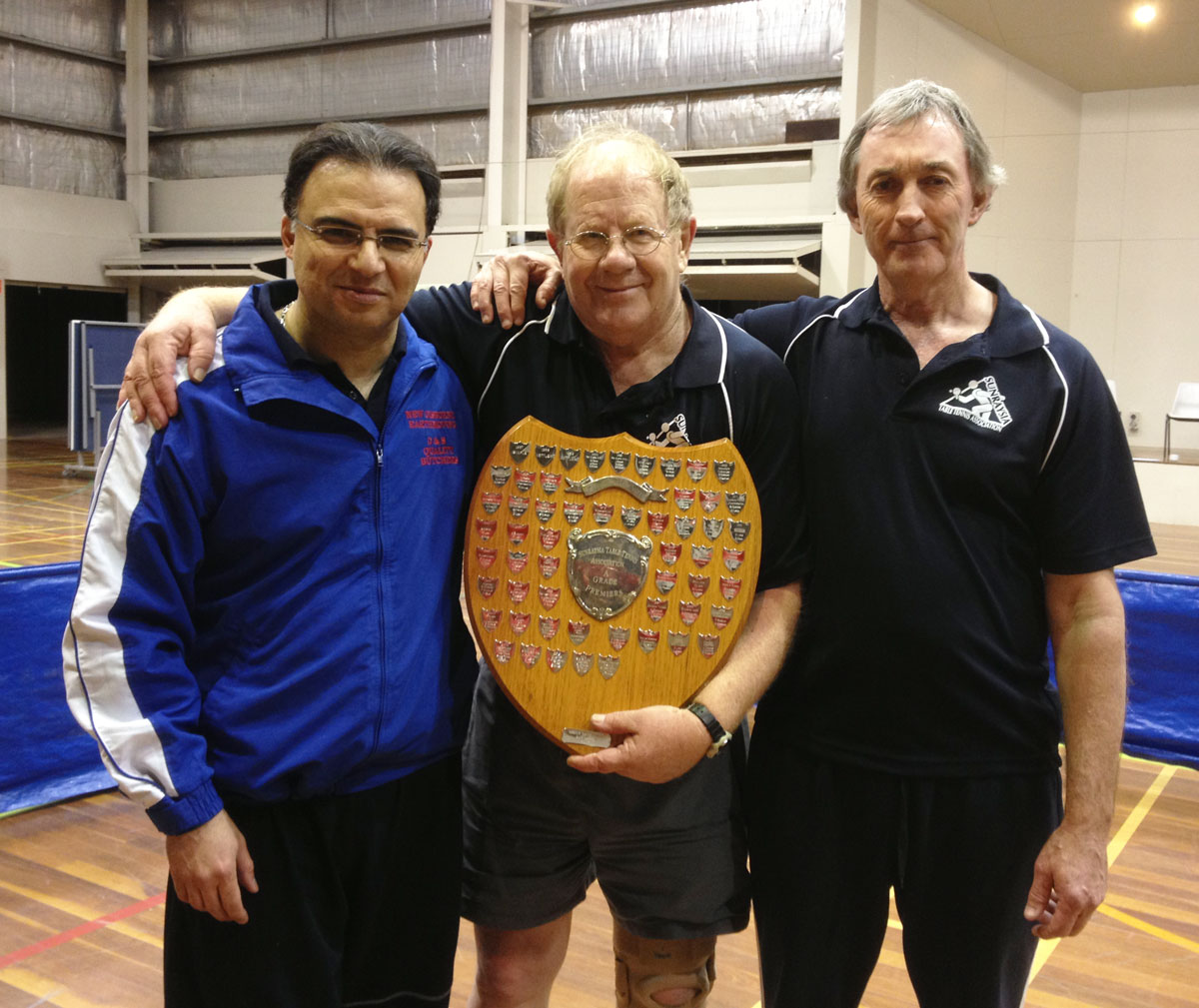 A remarkable comeback considering that Mallee Bearings were on the bottom of the Stta ladder at the halfway mark of the season. Graeme threatened to give it up (due to injury) more than once during the season. Managing to sneak into the final 4 by a slight percentage they took all before them. For Ali Taheri – not a bad start for his first season in the Stta, Graeme O'Neill broke his Premiership duck after 21 years and for Mark Dorman, just another day at the office. We suspect that makes it Title number 6 for Mark.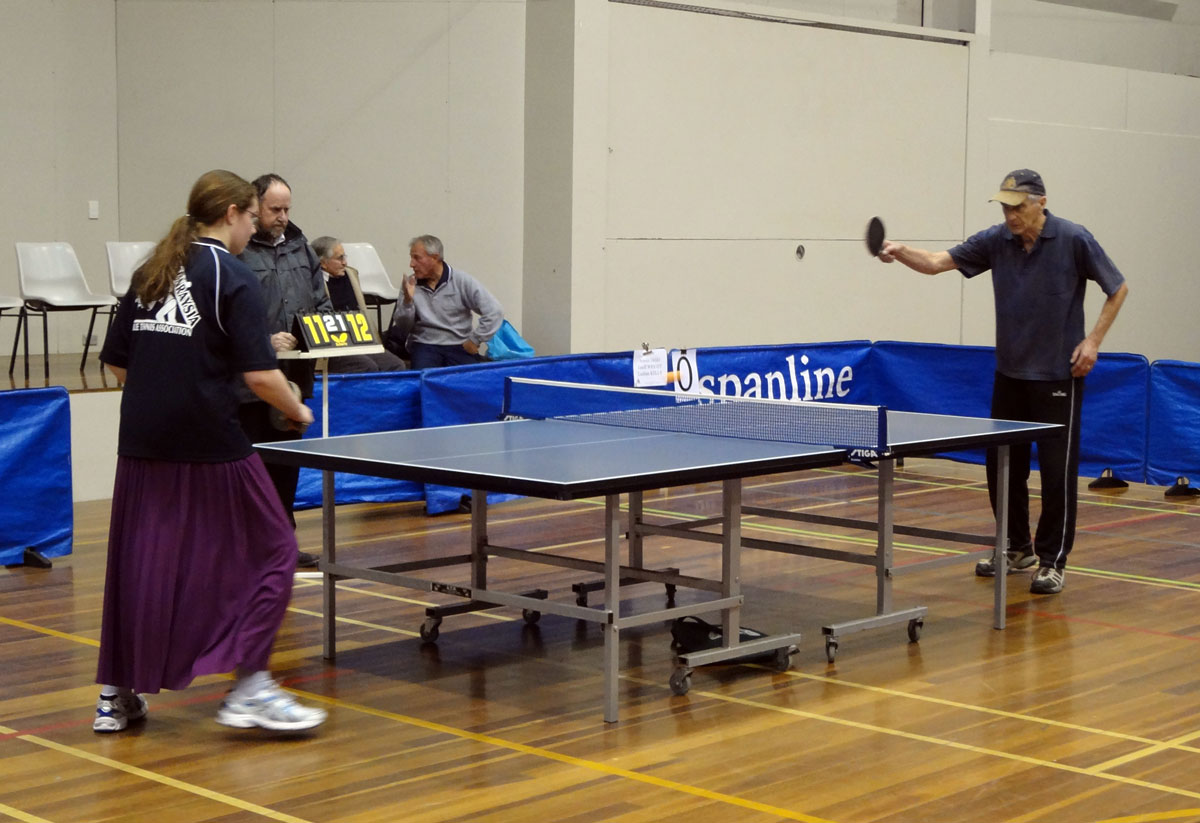 A tough one early with Bernadette Fitzpatrick and Arnold Jago. Gee Geoff that must be an amazing story that you are telling.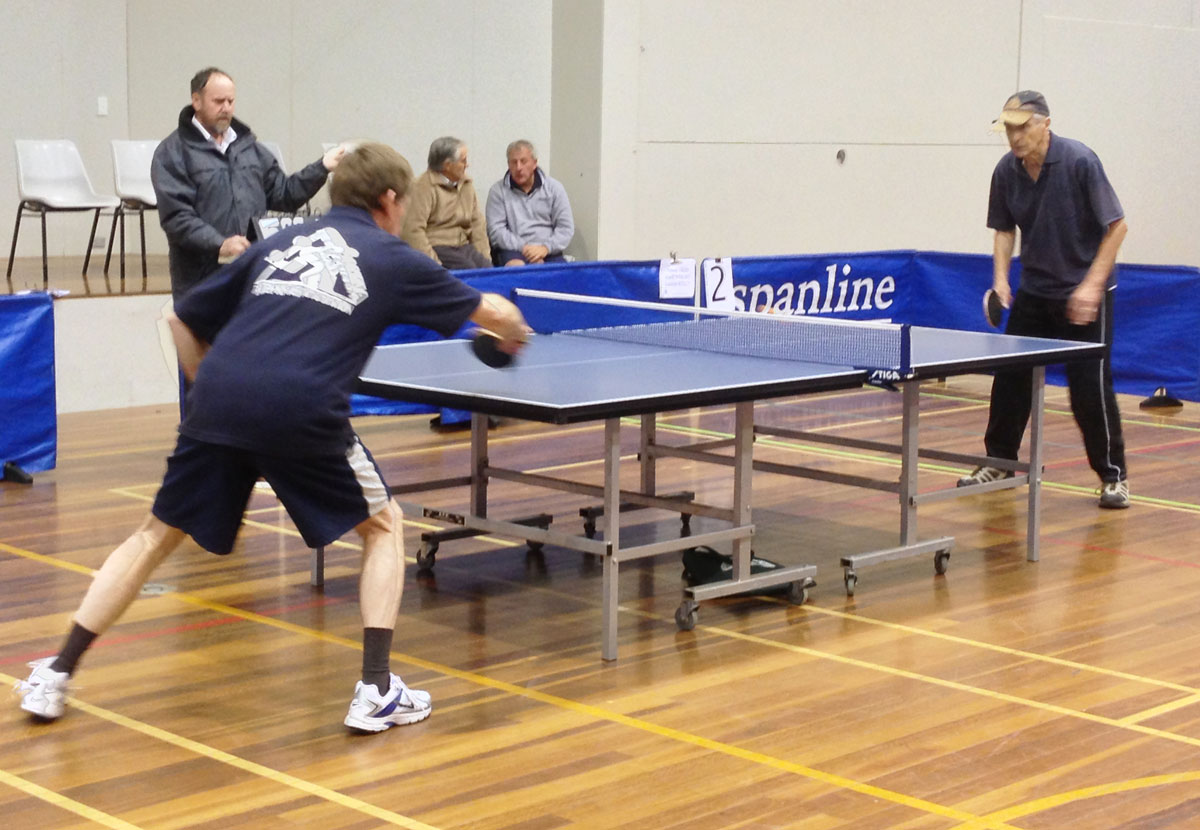 Another Fitzpatrick (Peter) this time putting 'The Wizard' under pressure. Experience showing through Jago managed to take it out in 5 sets.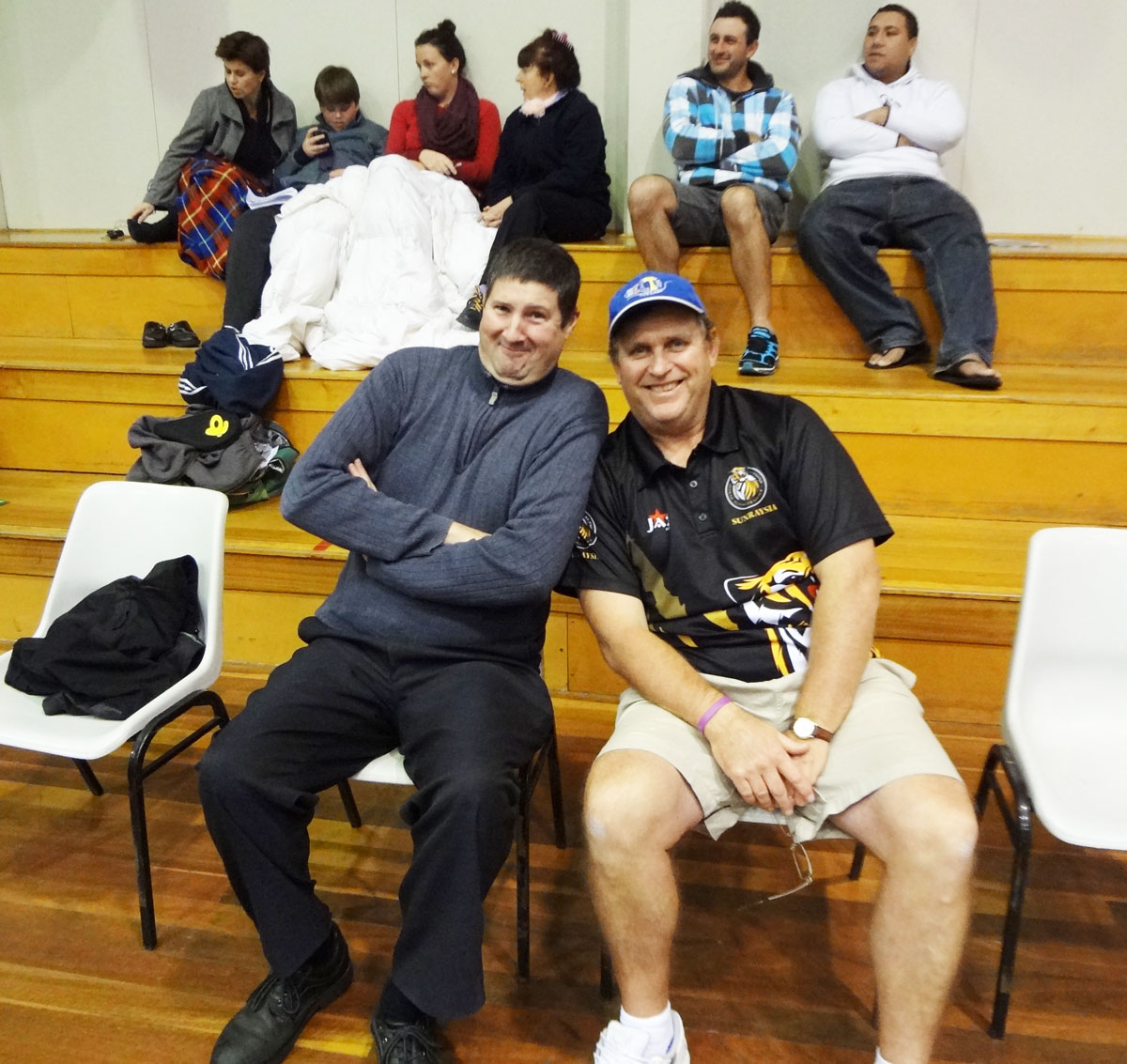 Spectators from the sidelines. Unusual not to see Wayne featuring in a Grand Final.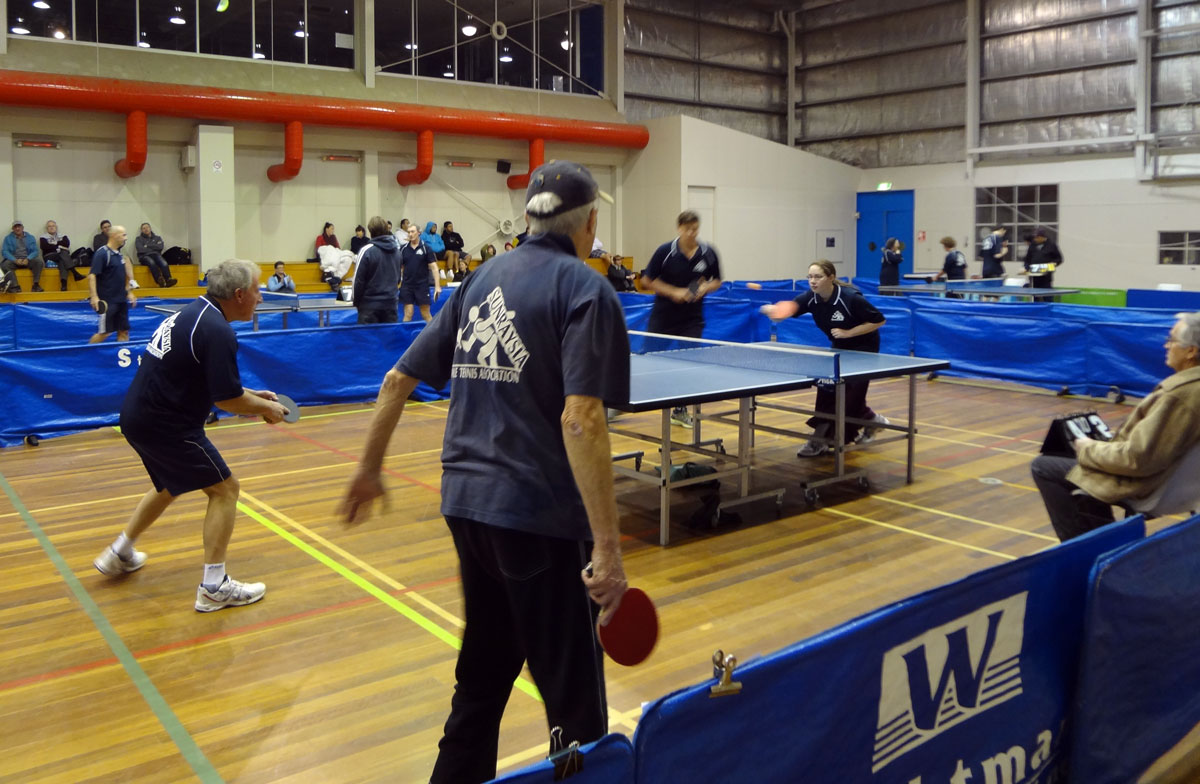 The young guns. A formidable combination both as singles players and doubles partners, Nicholas and Bernadette took out the more experienced combo of Wright and Jago in 3 sets.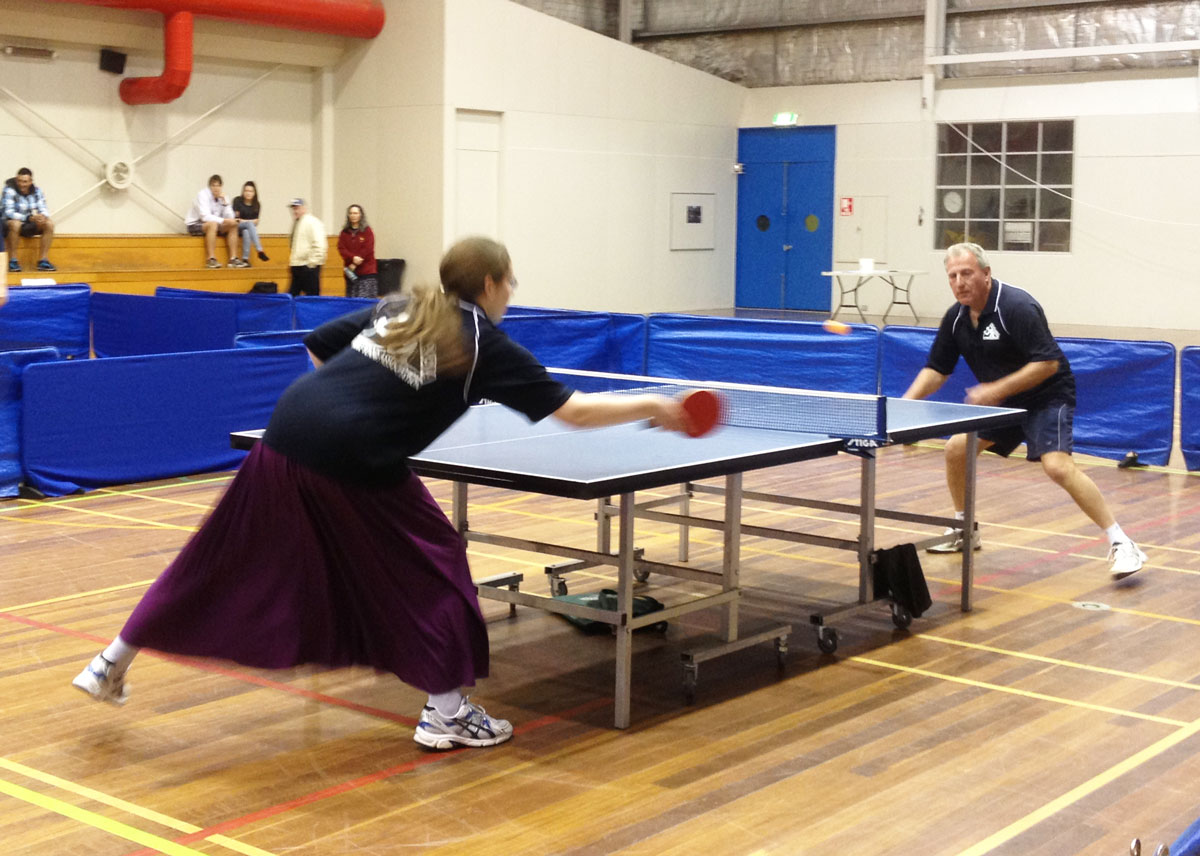 The decider went to 4 sets with Bernadette Fitzpatrick playing some big forehands to win the title for Tankard Dental.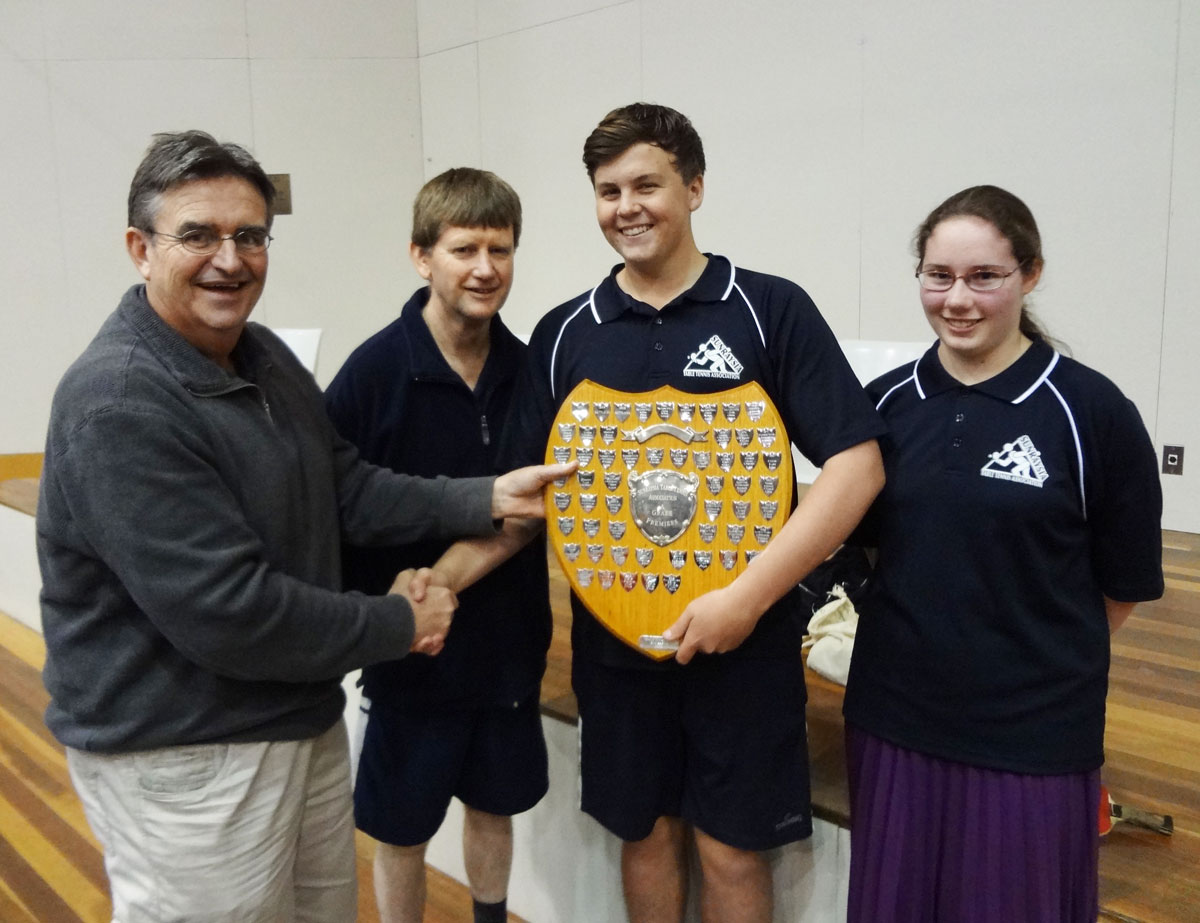 Pennant 2 winners were presented the shield by Gavin Carmichael. A nice touch with Peter and Bernadette Fitzpatrick (Father & Daughter) combining. A great year for Nicholas winning the P2 Aggregate. Incidently this team went through the season undefeated making it 17 wins in a row.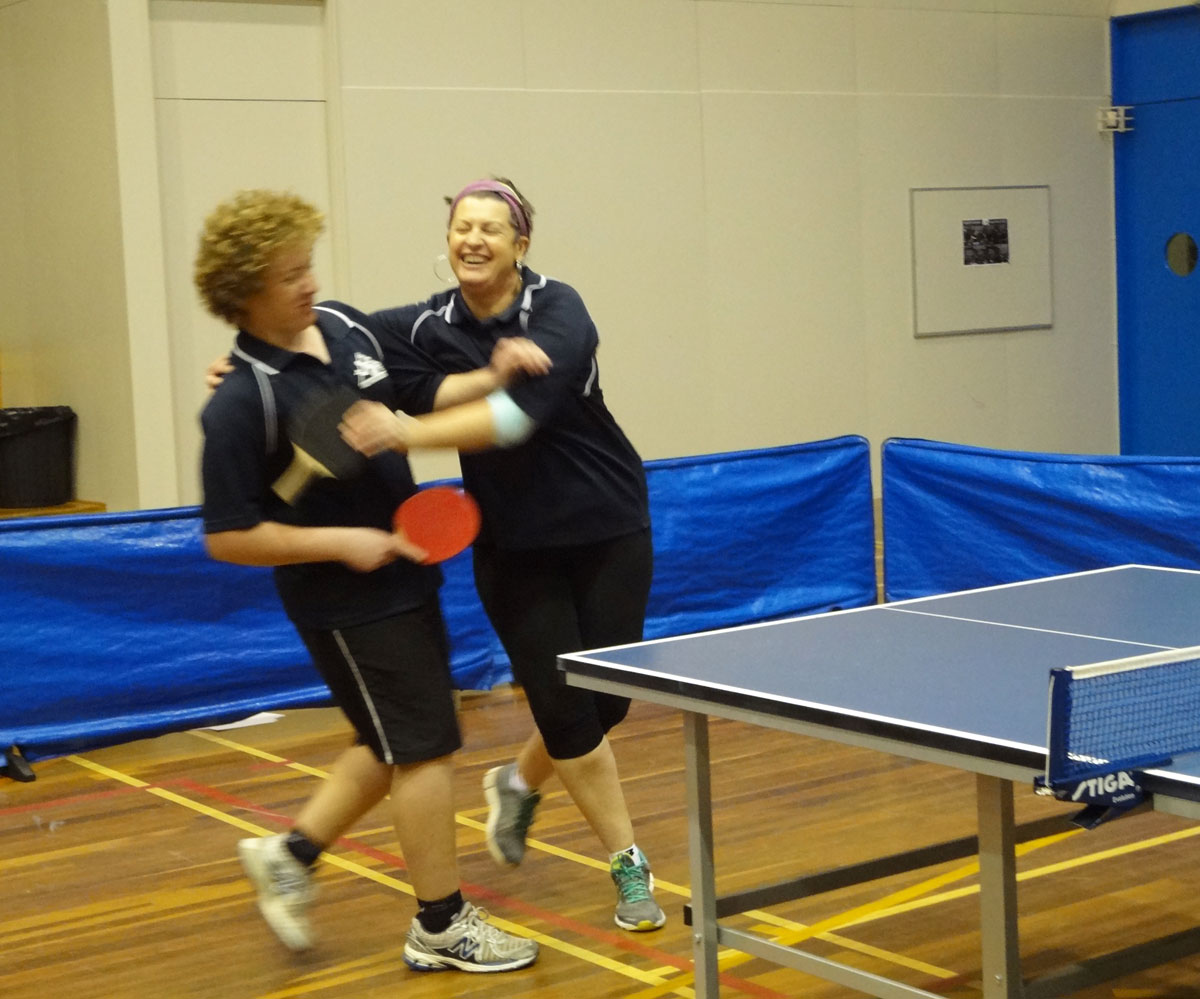 Cole Keegan is not one to make a song & dance about anything. So when he paired up with his mother, Helen Frania in the Fishers side things were always going to be interesting. We see Helen here trying to motivate young Cole. Newsflash: The boys just a natural talent Helen as we are sure you know.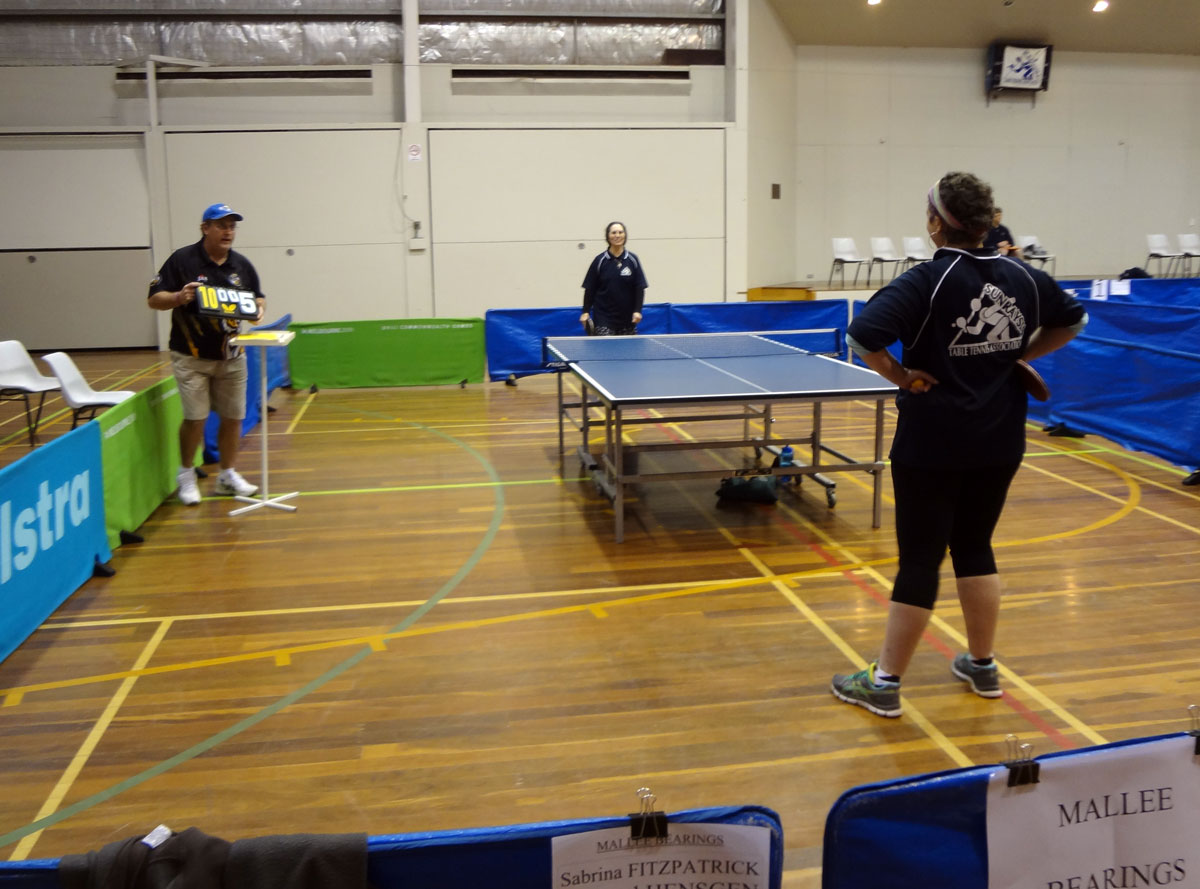 What do you mean the ball was out! Helen getting into Sabrina's and umpire Wayne's ear early.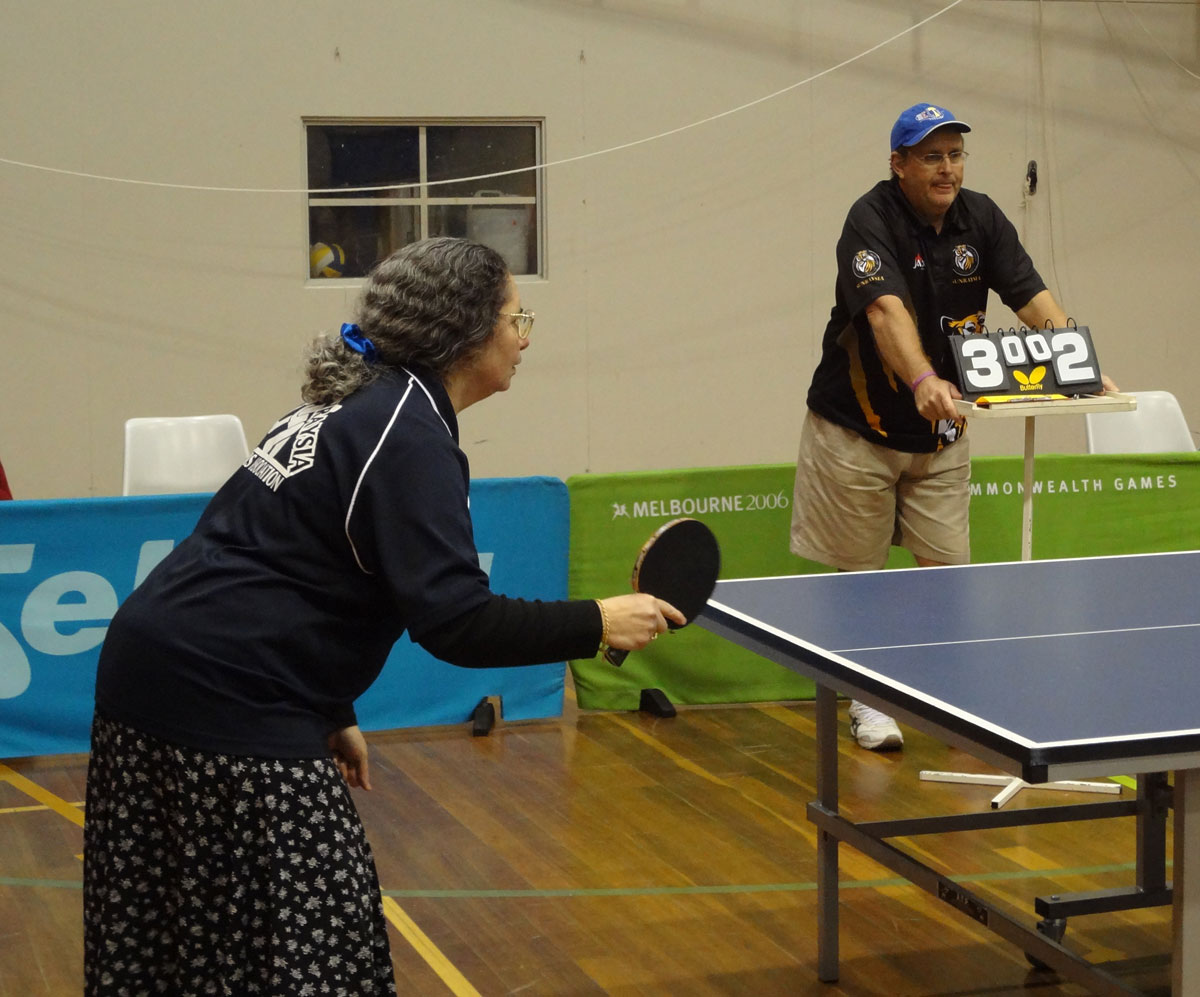 Sabrina Fitzpatrick showing a stealy resolve to keep Malle Bearings alive. A great personal milestone in finishing second in the P3 Aggregate.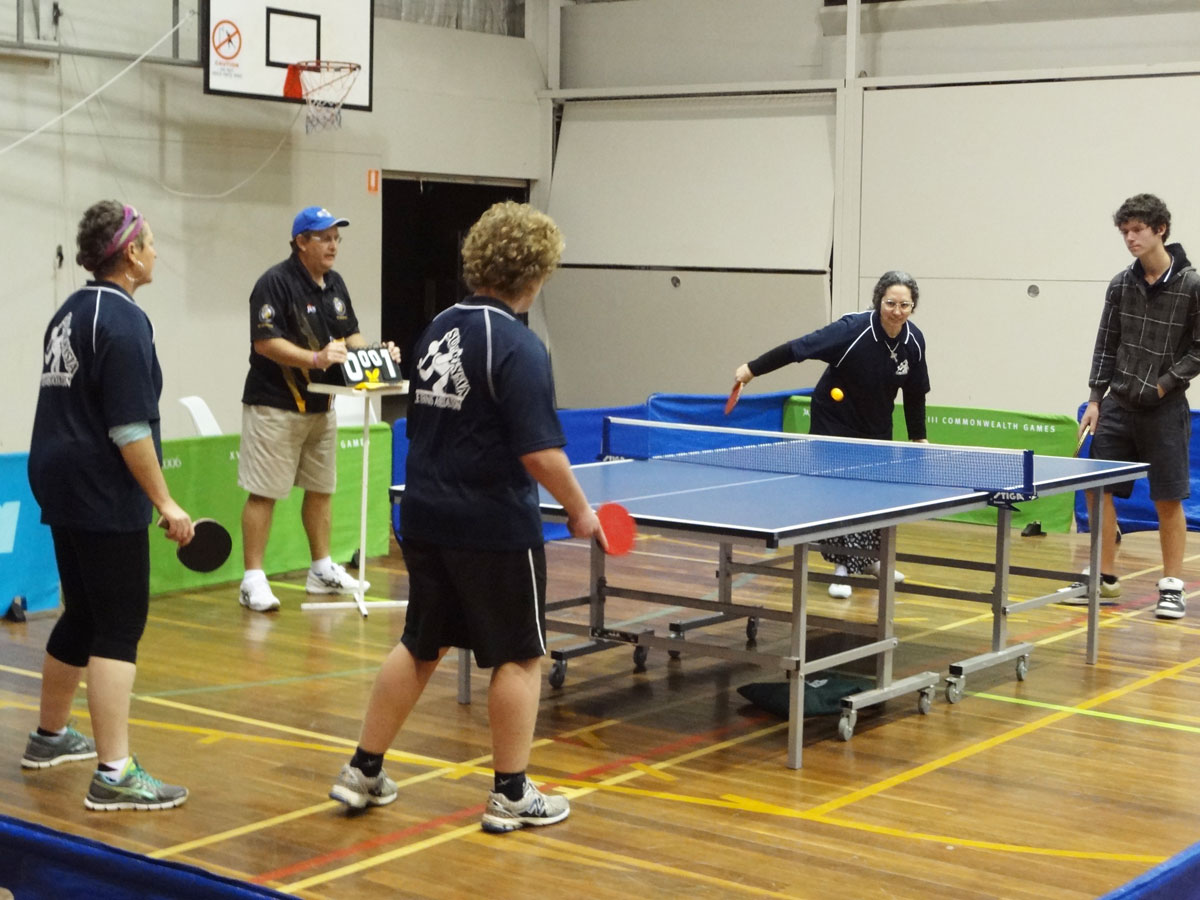 Peter Edwards showing interest early in the second doubles. Perhaps he has been watching Jackson Tung. Surely he cant be texting whilst playing. Now that would top Jackson's effort of texting whilst umpiring a Kevin Johns game.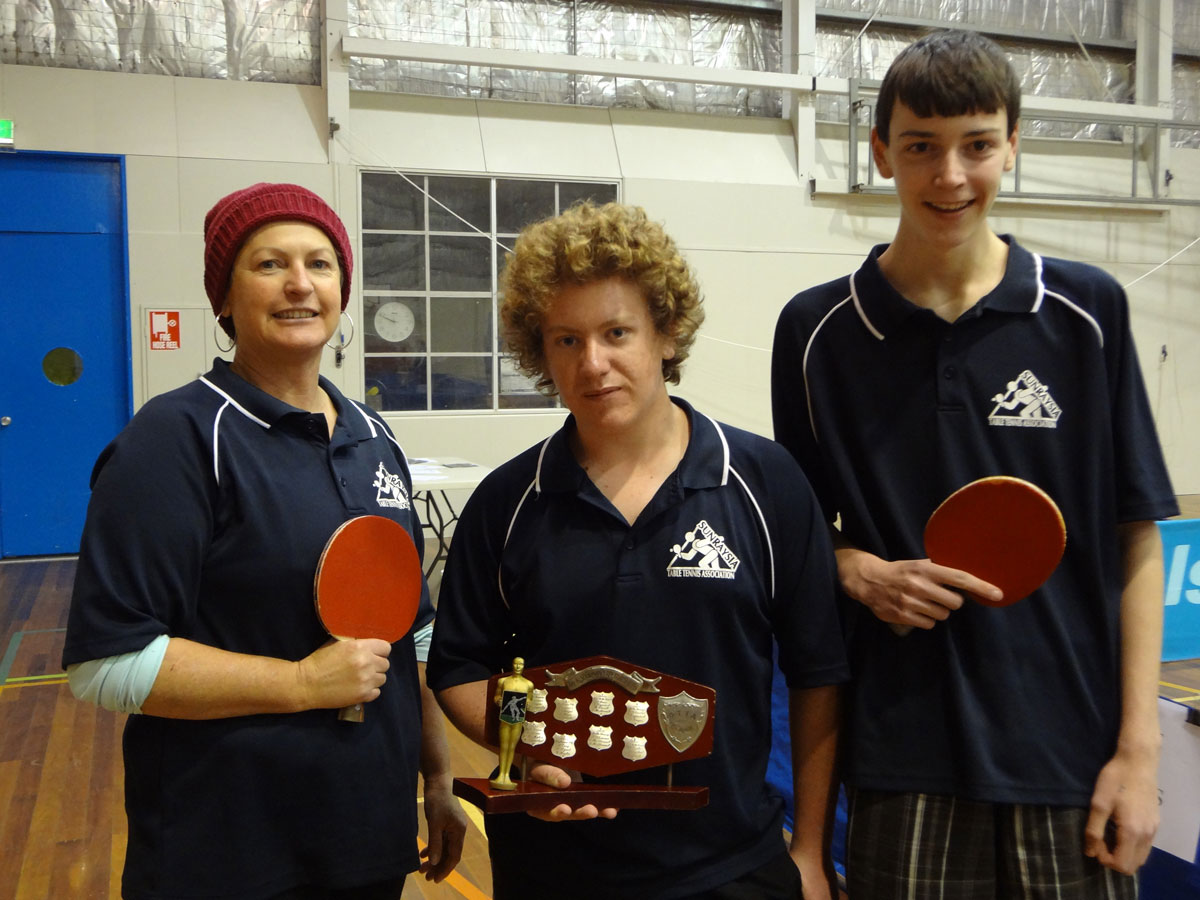 Mum, just keep it together: Helen under clear instruction to keep it cool. Just study young Cole. Premierships, Super 8's titles and taking it all in his stride.
See you all next season!