Star veteran Wayne Carmichael edged out the exciting Nicholas Dorman in four sets ,in the Sunraysia Table Tennis Association's winter Super 8's singles final last week.
The Super 8's tournament pits the top eight players from the singles aggregate in each grade against each other which is an excellent practice tool leading in to the finals.
The draw gives the four leading players a double chance while lower ranked players who lose their first round are eliminated however play one more game to determine their final rankings.
Pennant One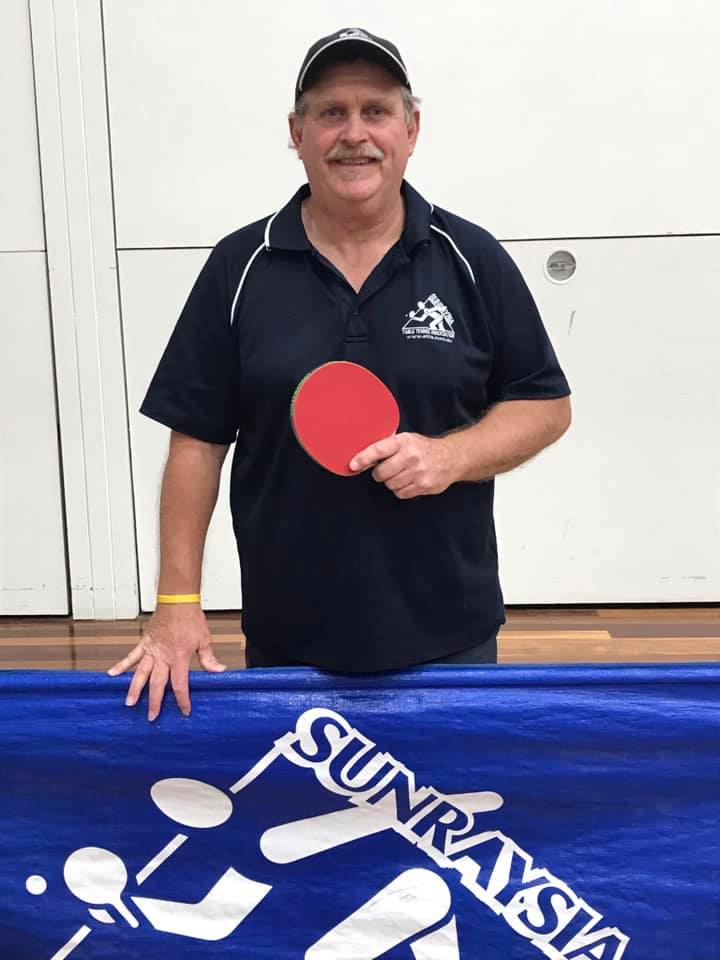 Perennial Super 8's winner Wayne Carmichael turned back the clock defeating Nick Dorman in a four set final.
Second seed Carmichael played number 3 seed Dorman in his first match of the night and this was an outstanding contest with Dorman winning 11-13 12-10 12-10 11-9 , couldn't get much closer.
Carmichael then had to take the long road to the final. In his next match Wayne played brother Gavin and this went to five with Wayne grabbing the ascendancy right at the end of the fifth. The score line 11-3 9-11 11-2 7-11 11-7 . Wayne then played number one seed and favourite for the event Matt Ljubic and it was Carmichael who proved too good in a strong attacking display winning 11-8 11-9 11-8 to advance to the final.
After Dorman had defeated Wayne Carmichael in his first match he played Kate Carmichael for a spot in the final, he advanced by defeating Kate 11-7 11-5 12-10.
The Final
In the final Carmichael was able to grab the advantage early winning the first two games before Dorman fought back winning the third. The fourth was close as Dorman tried to push the match to a fifth but the in form Carmichael proved too good winning the title 11-5 11-7 7-11 11-9. A great effort from the veteran who now owns the record of being the oldest winner of a Super 8's title.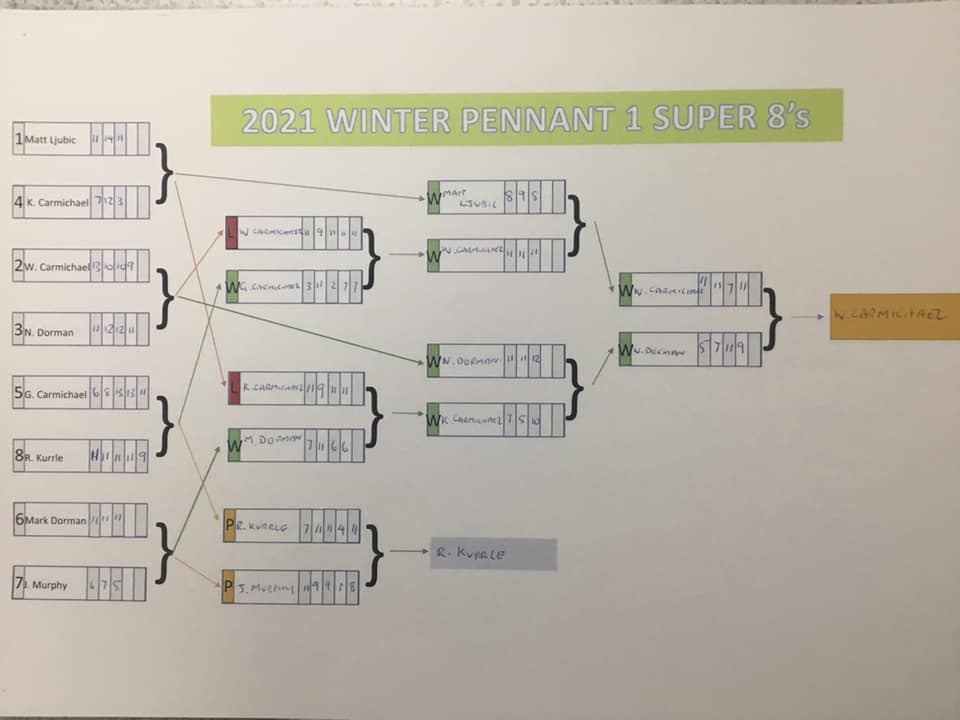 Pennant 2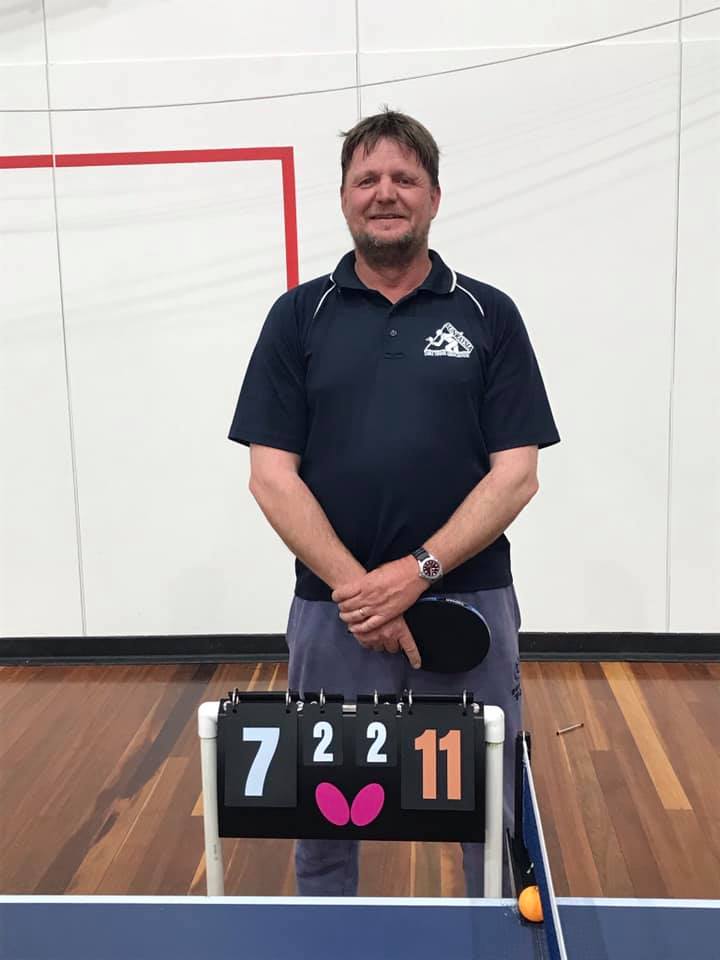 Number three seed Ash Morrison met number two seed Jason Gifkins in the P2 Super 8's final and what a match this proved to be.
Morrison and Gifkins actually met in their first game of the night and Morrison stamped his authority on this match easily defeating Gifkins in 3 sets.
From here Morrison advanced to the semi final against Peter Midgley with the winner to play off in the final.
Morrison and Midgley fought out a tough three setter here with Morrison winning 11-9 11-9 11-7
To make the final Gifkins had a tough road after his loss to Morrison in his first game. His second match was against the exciting Casper McCarthy who made Gifkins earn the points in an excellent four setter with Gifkins winning 11-9 7-11 11-4 13-11.
Gifkins then matched up against number one seed Dylan Wood , which was an outstanding match. In the P2 singles aggregate , Wood won by one from Morrison and Gifkins. This game went to five and was close all the way with Gifkins winning 8-11 11-8 11-8 8-11 11-8 a great match.
The FINAL
Another five setter with Morrison trailing 1-2 at one stage before steadying to take the P2 Super 8's crown 11-7 , 8-11 , 11-13, 11-6 , 11-7 a great conclusion to the tournament ,
Morrison last won a Super 8's crown back in 2012.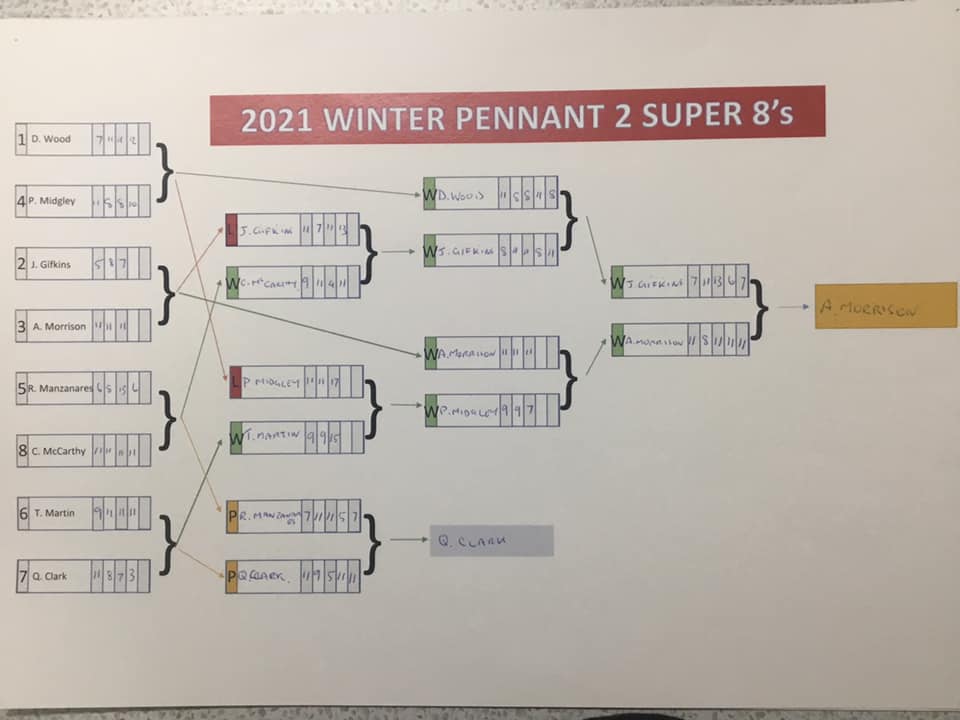 Pennant Three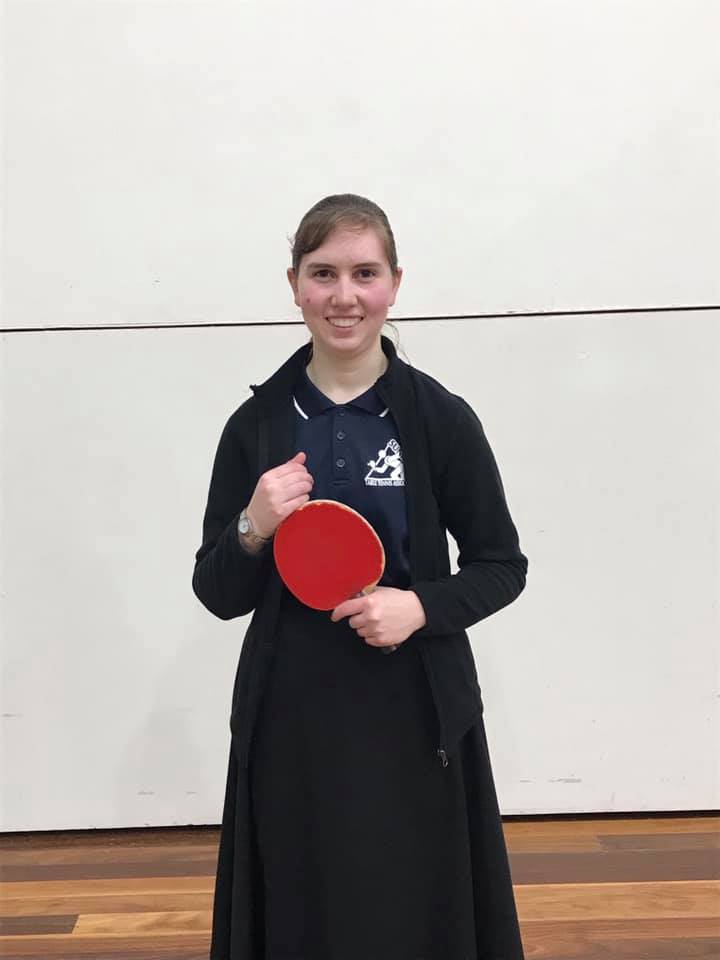 Therese Fitzpatrick was successful in this final against number four seed and team mate Ryan Hensgen.
These two played each other in their first match of the night with Hensgen winning a thriller 8-11 11-7 11-8 9-11 13-11.
Fitzpatrick stayed alive as the top four in each pennant enjoyed a double chance. In her second game Fitzpatrick accounted for her mother Sabrina winning 11-2 11-9 6-11 11-9
Her next opponent was number three seed, the fast improving Isaiah Bettess . Fitzpatrick won this match in four and this enabled her to get to the final for a rematch against Ryan Hensgen.
After his earlier win against Fitzpatrick earlier Ryan matched up against James Jarvis and what a match this was. Hensgen advanced to the final in another five set tussle winning 11-8 7-11 7-11 13-11 13-11 …..what a match !
The Final
Fitzpatrick took the first and third , Hensgen the second , the fourth was close but Fitzpatrick remained steady and won 11-4 , 9-11, 11-5, 12-10.
A great match between the two team mates.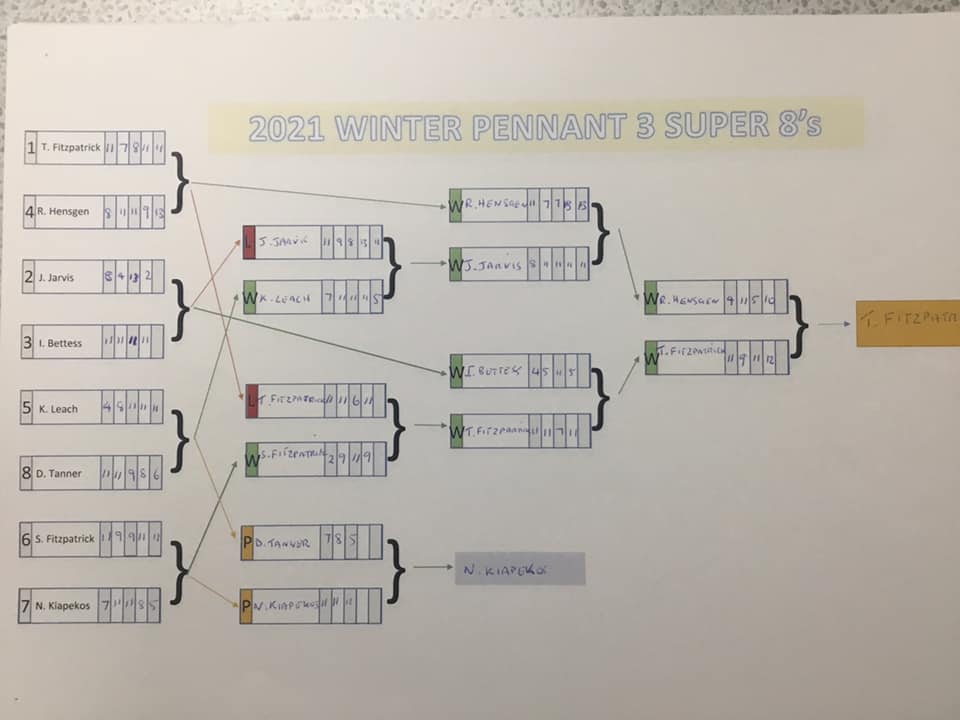 Pennant Four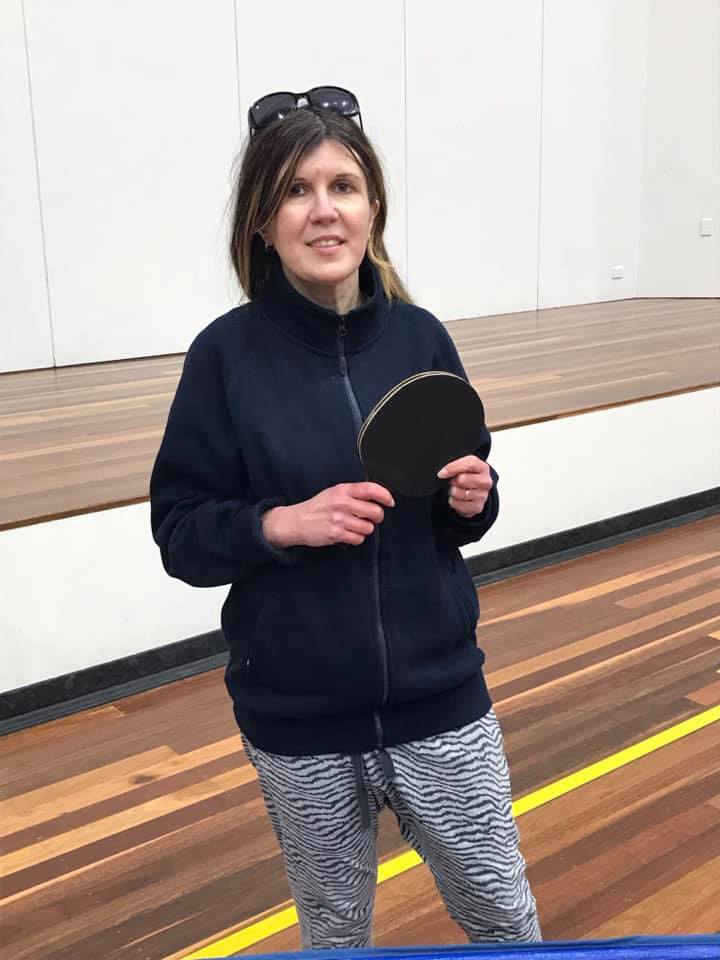 Number one seed Jacinta Ljubic went through undefeated to win the final against number six seed Ildi Healy.
In her first match Jacinta accounted for Tom Gilmour in straight sets and in the semi final she outplayed Nhat Dat 11-6 11-7 3-11 11-0 .
Number six seed Healy in her first pennant of competition table tennis has been improving all season. In her first match after dropping the first game she defeated Jim Vale in four sets and then after trailing Tom Gilmour one game to two Healy finished strongly to win in five , following this match she then defeated team mate Wendy Simpson in straight sets to reach the final.