Read Time:
7 Minute, 46 Second
Presidents Pre-Finals Report

Greetings all table tennis fanatics. What a season it has been thus far. Well done to those teams who now progress to the finals and commiserations to those who fell agonisingly short. For those not progressing on this week I hope you had a mostly enjoyable season and that you have made some new friends and have improved your game throughout the season. Don't worry the Summer Season is really just around the corner. I would still like to encourage those who are not playing to make the effort to come along and support the players contesting the finals. It would be great if you could help out be umpiring a couple of matches. This is always greatly appreciated by the players.

President's Predictions

After 15 rounds of high quality table tennis there are teams who have performed very well, however I can't see any certainties leading into this final series. But this is what could happen…..
Pennant One
Semi Final – Mallee Meats Vs Regional Taxation Services
Mallee Meats have firmed to be very warm favourites this season with the trio of Shannon Bowen, Matt Ljubic and Nicholas Norman on a serious roll taking all before them.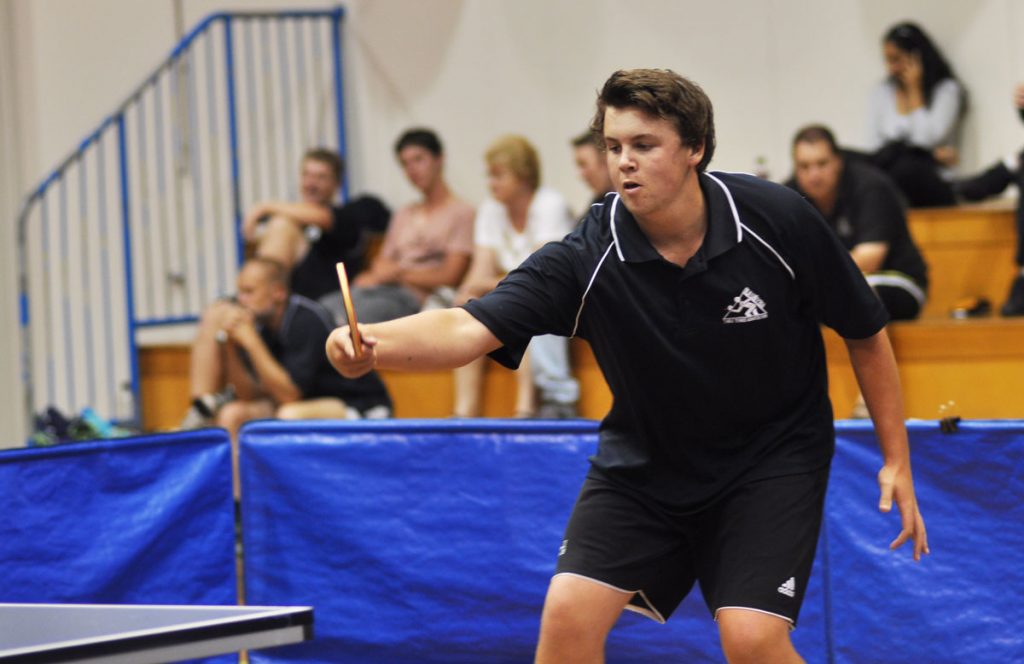 In particular the mid-season form of Dorman shows the firepower this team possess with all players more than capable of taking out three singles in any given week. The collective form of their opponents this week has been very inconsistent. RTS came out of the blocks early in the season and posted a good win against Mallee Meats. The last two encounters have gone the way of the Butchers with the last match being a six games to five result. RTS captain Wayne Carmichael has again had a stand out season and with the ever improving number three player Reece Kurrle RTS have arrested their mid-season slump. The result of this match hinges on the match between Matt Ljubic and Mark Ljubic with Matt in red hot form lately this will be a tough assignment for Mark whose form in recent times could only be described patchy at best. In the feature match of the night Bowen is matched against Carmichael. In last year's winter grand final Carmichael prevailed in a classic five set battle which many saying it was the best match ever at the Irymple Leisure Centre. Can we expect a repeat of this sensational match? Prediction – Too close to call.
Elimination Final – Tankard Dental Vs Exposed Signage
This will be another classic match. On paper it appears that the Tankard Dental have a slight edge, however the result in the doubles matches will probably decide this one. Tankard Dental captain Joel Thomas has had a great year only dropping one singles match this season. Kate Carmichael has also had a good season winning some important matches that has got her team over the line in extremely close encounters. As for Exposed Signage young gun Matt Avers has had a breakout season and has claimed some big scalps with his improved play. Mark Dorman is starting to hit his straps at the business end of the season. With Mick Hogarth unavailable this week this may cause some concern to the balance of the Exposed Signage Team.
An important cog in the Tankard Dental team is Leon Brown who is really teaming well in the doubles with Thomas and is overdue for a singles win. One of the highlights of this match will be when Thomas plays Avers. Will it be the teacher or the pupil who will prevail? Prediction – Tankard Dental to extract Exposed Signage from the finals race six games to four.
Pennant Two
Semi Final – Pinnacle Packers Vs Mallee Bearings
This is another classic match on offer with the winner to be decided late in the night. Evergreen Pinnacle Packer's captain Kevin John's has often been quoted as saying, "Both doubles are crucial." And I think he will be proven correct in this contest. I see the Packers in big trouble if they can't secure both of these matches given the recent red hot form of Mallee Bearings captain Lee "Lethal" Thomas. Packer's rested number two player Peter Midgley will be back refreshed for this contest and his match against slightly out of form Jackson Murphy will also be pivotal in this contest.
Mallee Bearings number 3 Terry Martin has also been out of sorts lately and his match against the inconsistent Jason Gifkins is near on impossible to predict, however I feel this will may well go the way of the more experienced Martin. Prediction – Packer's six games to five.
Elimination Final – Max Miller Carpets Vs Mallee Meats
Well if I think the semi in pennant two will go late into the night this one may go into the next day. I expect long rallies and closely fought games between these two combatants. Max Miller seems to have the edge on paper with Captain Ed Hung in fine form and his deputies Sony Sefer and Brendan Alderton chiming in with wins at important times. As for their opposition Mallee Meats captain Geoff Wright seems to have shrugged off recent injuries and illness and is also playing well.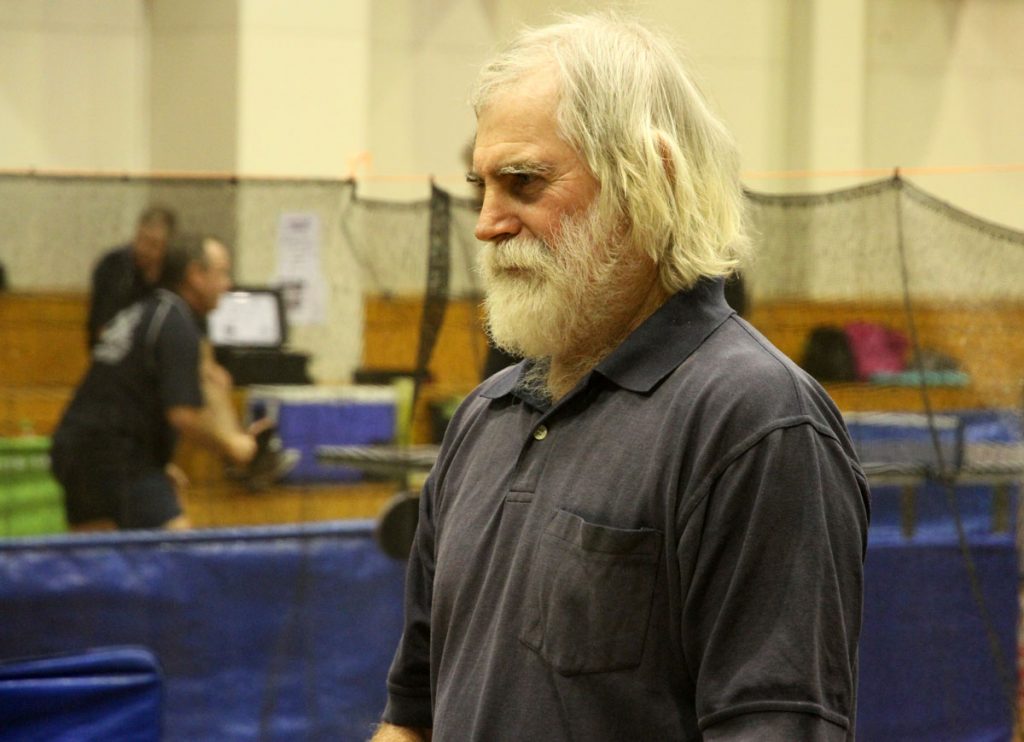 The real concern for the Butchers is recent from slide of Andrew Jones who is definitely off the boil. Saying this the up-side for the Butchers is the ever improving form of number three Russell Walder who has claimed some big scalps of late. Prediction – Mallee Meats to be cooked by Max Miller Carpets six games to three.
Pennant Three
Semi Final – Tankard Dental Vs Mallee Meats
Well both these teams have had stand out years with both winning 13 out of 15 matches each. It would be fair to say that Mallee Meats were the flag favourites early in the season, however Tankard Dental have made a strong claim to the title. Tankard's captain Michael Hensgen has had a great season while his team mates Rowan Reimers and Zac Healy have shown vast improvements in theirrespective games. On the other side of the ledger Mallee Meats captain Rod Healy will be eager to redeem himself after a shock singles loss last week and Marcus Cimino will be looking to build on his good display last week.
The battle against Claire Ljubic and young gun Zac Healy will be pivotal in this encounter with the winner of this encounter likely to greet the judges come night's end. Prediction – Too close to call.
Elimination Final – MJM Automotive Vs Regional Taxation Services
This again is another cut throat battle with the winner progressing. MJM deserve to be favourites in this one securing eight wins this season in comparison to RTS who won four regular season games – the last of these last week secured their place in the finals race. MJM captain Paul Fitzpatrick has had a solid season and has teamed well with Jeremy Corrin to win most of their doubles matches. However the 'X' factor could come from the opposition in this one. RTS number two Vin Brown has hit form at the right time and has won 4 singles matches during the last two weeks. You would suspect the usually happy RTS captain Quentin Clark would be pleased with this result however it was noted by some that he didn't crack a smile last week.
Quentin definitely has the game face on and along with number three David Sergi also hitting form I think a boilover is on the cards. Prediction – Regional Taxations Services will have MJM Automotive's number and will prevail six games to five with the Anthony and David Sergi playing the deciding 11th match.
Pennant Four
Semi Final – Weightman's Packaging Vs Regional Taxation Services
These teams finished with eight and seven wins respectively for the season and this is a wide open contest. I don't think opposing captains Sabrina and John Fitzpatrick have been discussing team tactics at the dinner table this week. But as we know you are only as good as your last outing and this occurred last week.
These combatants slugged it out like two heavy weight champions with Brice Lock landing the knockout blow in the 11th game to secure a psychological advantage for RTS going into this weeks' battle. Doubles will again be crucial in the final wash-up and I see this result again going down to the last match. Prediction – Too Close To Call.
Elimination Final – Mallee Meats Vs MJM Automotive
In another keenly fought encounter Mallee Meats tackle MJM Automotive with no second chances on offer. MJM Automotive just snuck into this final series with a last gasp 6-5 win last week to secure their place. Mallee Meats captain Ryan Hensgen has had a very good year and he holds the key to this result. Again doubles will be crucial and I only see MJM getting up if captain Stephan Ljubic can play consist table tennis to secure both doubles matches. He will need Kim Avers and Jacinta Ljubic to be at their best if this result is to go their way.
Prediction – The ever improving Luke Ljubic to have bragging rights over Mum Jacinta with Mallee Meats to progress six games to four.