Read Time:
1 Minute, 10 Second
With the school holidays taking place the Sunraysia Table Tennis "Cash Converters" senior pennant is in recess for two weeks.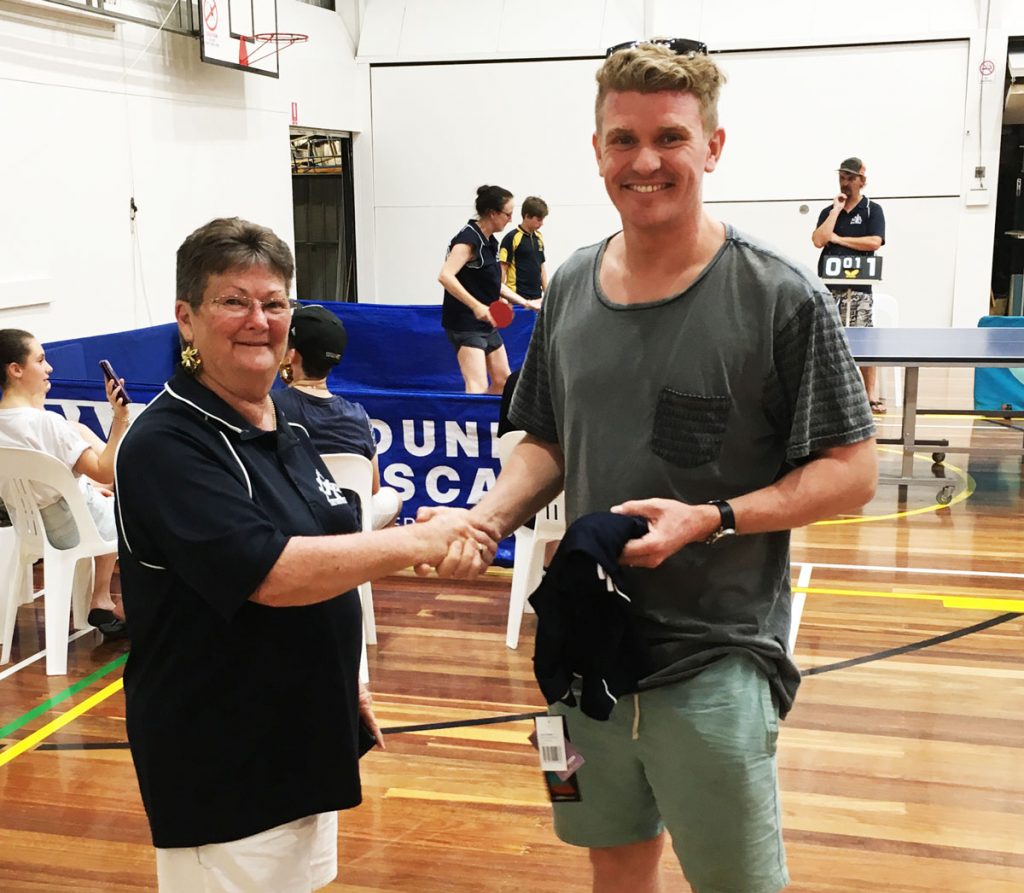 Sunraysia's number one player Joel Thomas remains undefeated in singles matches, his team Mallee Bearings also remain undefeated in Pennant one after three rounds and already look to be the team to defeat despite the finals being some time off as yet. Thomas has received good support from team mates Reece Kurrle who brandishing a new bat has played well as has team mate Lee Thomas. They have an outstanding record in doubles and have not lost a match in this format creating difficulty for opposition teams.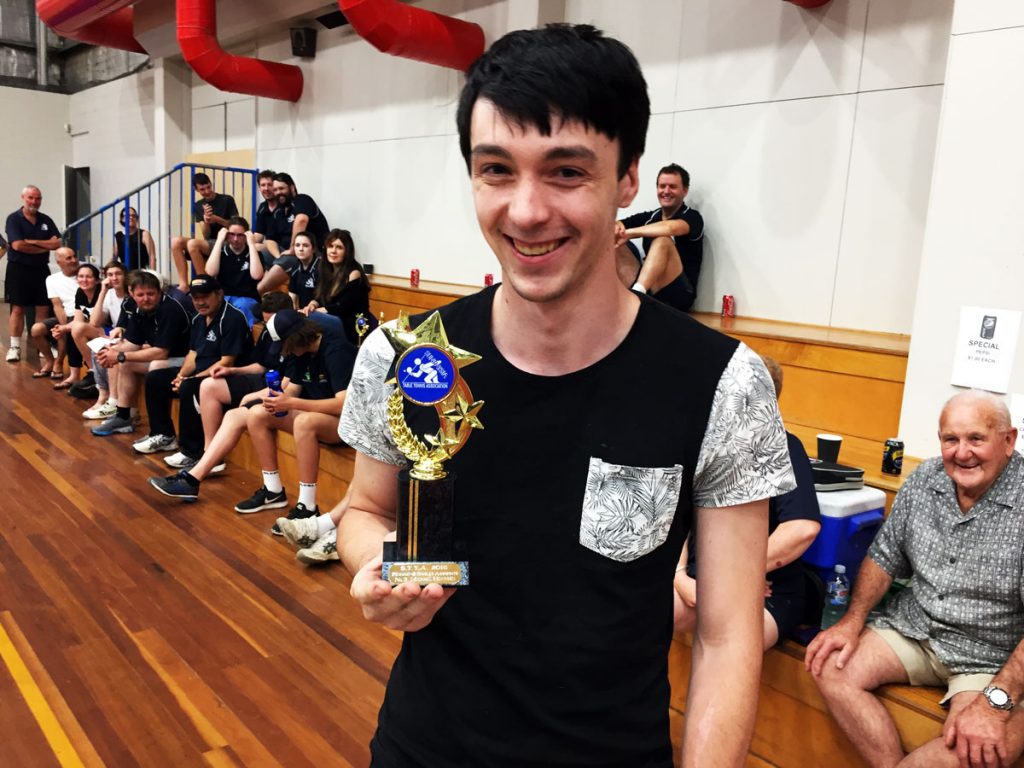 Big news in Pennant Two has been the form of Pinnacle Packers number 2 player Michael Hensgen who, after returning to table tennis after a break, remains undefeated in nine singles matches , an outstanding effort as he has defeated some very good and experienced players along the way.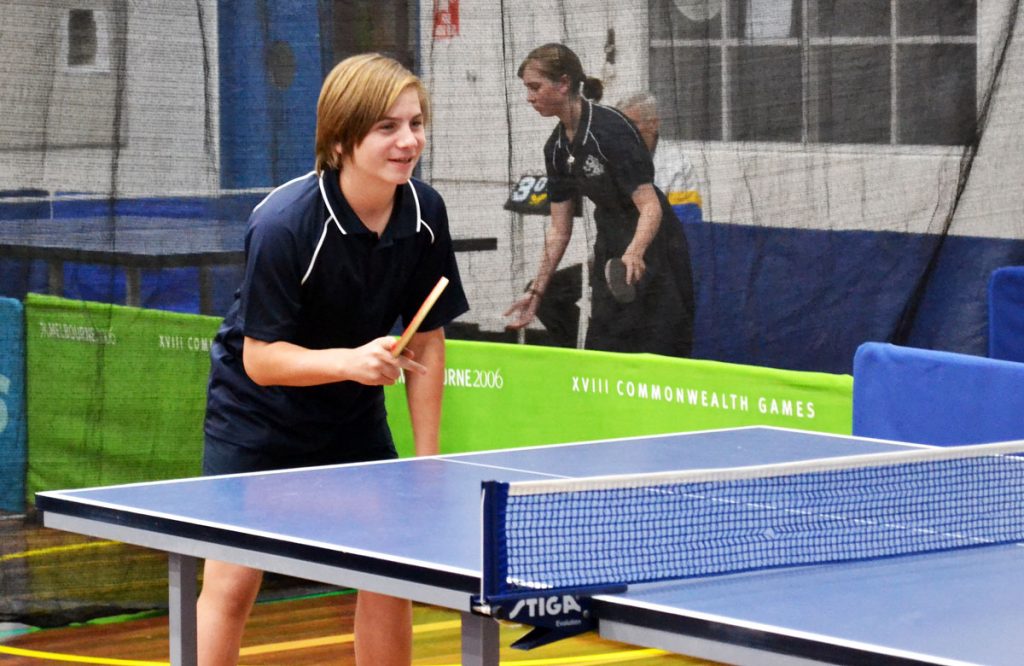 The only other player undefeated in singles is Pennant Four number one Isaiah Bettess a talented young player who as he improves will move up the ranks quickly.
Ladder Pennant One:

Ladder Pennant Two:

Ladder Pennant Three:

Ladder Pennant Four

Singles Aggregate Pennant One: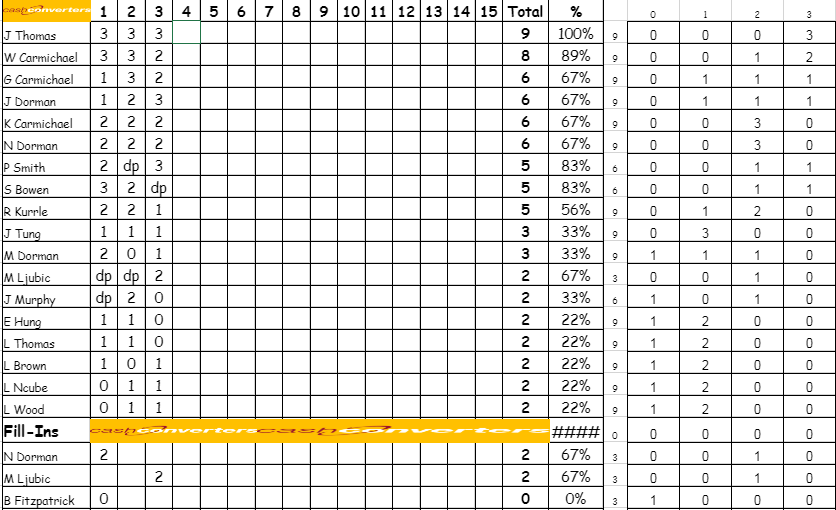 Singles Aggregate Pennant Two: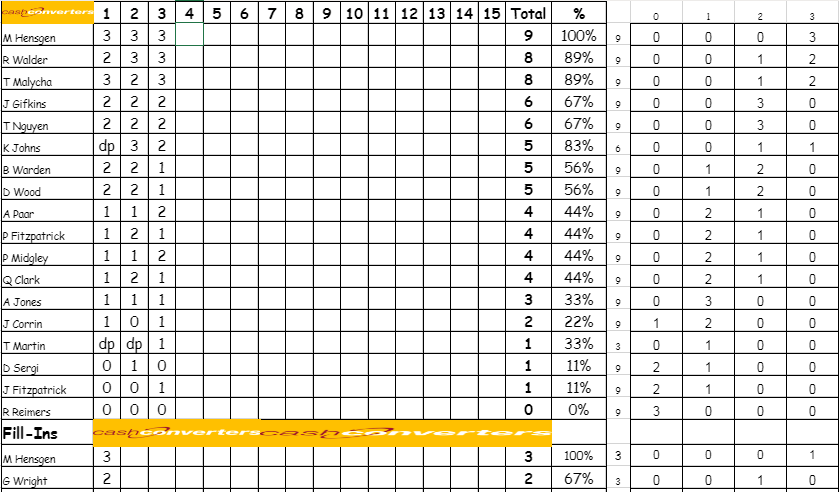 Singles Aggregate Pennant Three:
Huseyin Ismail 8, Marcus Cimino 8, Casper McCarthy 7, Andrew Kremor 6, Sabrina Fitzpatrick 6, Therese Fitzpatrick 6.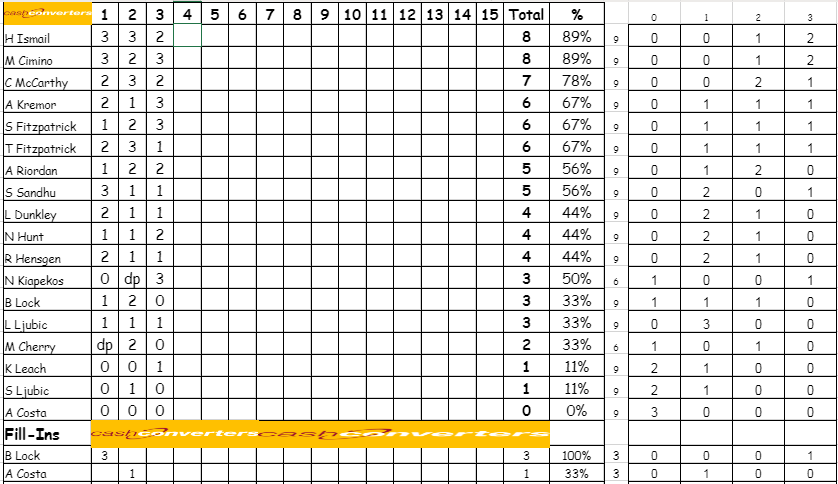 Singles Aggregate Pennant Four: