Read Time:
12 Minute, 30 Second
The feature of round three results of the Sunraysia Table Tennis 2017 "Cash Converters" Pennant was the form of Mark Dorman who turned back the clock while youngster Matt Avers again won three singles before departing for the Senior National Championship in Adelaide this week. Another young player Matt Ljubic again won three singles as he led his team Cash Converters to their second win.
PENNANT ONE
– Exposed Signage/Apparel 8 (Gavin Carmichael, Nicholas Dorman, Leon Brown 2) d Mallee Bearings 3 (Matt Avers 3)
Ladder leader Exposed Signage remain the only undefeated team in the competition after recording a solid 8-3 win over Mallee Bearings. In an even display Gavin Carmichael, Nicholas Dorman and Leon Brown won two singles each and in particular this was a strong display by
Brown and his form in the doubles was very encouraging.
For Mallee Bearings Matt Avers won three singles in fine fashion however the inability of his team to worry the scorers in the doubles matches made it difficult.
– Regional Taxation Services 8 (Mark Dorman 3, Shannon Bowen 2, Ed Hung 1) d Tankard Dental 3(Joel Thomas 2, Reece Kurrle 1)
Regional Taxation Services scored a strong win over Tankard Dental 8-3 with number two player Mark Dorman recording an outstanding five set victory over Sunraysia's number one player Joel Thomas. Dorman trailed one game to two took the fourth narrowly and then maintained a small lead in the fifth with Thomas trying hard to bridge the gap.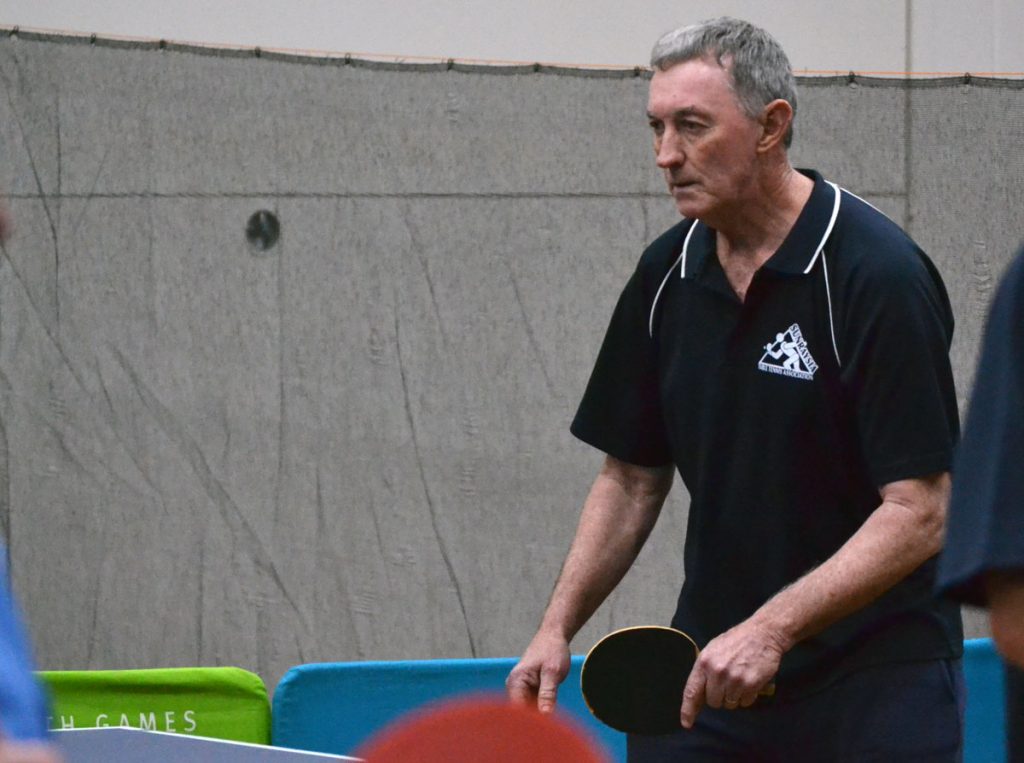 Dorman had turned back the clock with a meritorious 8-11 11-4 7-11 14-12 11-9 victory.
Dorman's team mate Shannon Bowen won two singles and he too had Thomas under extreme pressure leading two games to love before Thomas steadied to win his second singles 12-14 8-11 11-8 12-10 11-8 in another great contest.
To cap off a good night for RTS Ed Hung recorded his first singles win with a hard fought five set win over Ash Morrison.
– Cash Converters 7 (Matt Ljubic 3, Kate Carmichael, Kevin Johns 1) d Weightmans Packaging 4 (Andrew Cannard, Leslie Ncube 2)
With two of their players out of the starting line-up Weightmans Packaging were brave but went down 4-7 against Cash Converters who won their second match of the season.
For the victors Matt Ljubic continued his good form recording three singles victories and participating in both doubles successes. Ljubic received good support from team mates Kate Carmichael and Kevin Johns who both won a singles each and both played well in the doubles when under pressure.
For Weightmans both fill in Andrew Cannard and the consistent Leslie Ncube won two singles each.
PENNANT TWO
Close play in all three matches resulted in scorelines of 6-5 for each encounter.  Peter Midgley's Mallee Bearings team is the only undefeated side now, after Weightmans Packaging inflicted an eleventh hour defeat on Geoff Wright's Pinnacle Packers previously undefeated side.
– Weightmans Packaging 6 (Kerry Wallace 3, Mark Kerr 2, Arthur Paar 1) d Pinnacle Packers 5 (Geoff Wright 2, Brendan Alderton 1)
A very close contest resulted in what could only be described as a surprise result when Arthur Paar's Weightmans Packaging team met Pinnacle Packers.
After the eighth rubber, the score was 5-3, Pinnacle Packers leading.  Geoff Wright, Brendan Alderton and James Chick looked like they had the measure of their opponents, having won three of the six singles rubbers, and both doubles.  All they needed was one of the final three rubbers.
Up until now in this competition, Geoff Wright has not been defeated in singles play, and although he despatched opposing captain Paar in straight sets, he struggled against Mark Kerr, who was filling-in for Nick Barlow.  Kerr caught Wright napping taking the first two sets 11-8, 11-8, before Wright settled to take the final three sets 8, 7 and 7.
Paar has not had the best of seasons to date; ranked number one in his team he has won a total of 4 singles rubbers from a possible nine.  Indeed, in this game he fell to Wright, then later to number two Brendan Alderton in five sets.  So his win against Chick kept his side in the game to bring the score to 5-4.
Mark Kerr plays a consistent game, similar to his opponent in the next rubber, Brendan Alderton, and it was not until the fourth set Kerr got the better of his opponent, winning 12-10, 11-9, 10-12, 11-4.
With the scores locked at 5 all, the previously undefeated Wright met Kerry Wallace in the decider.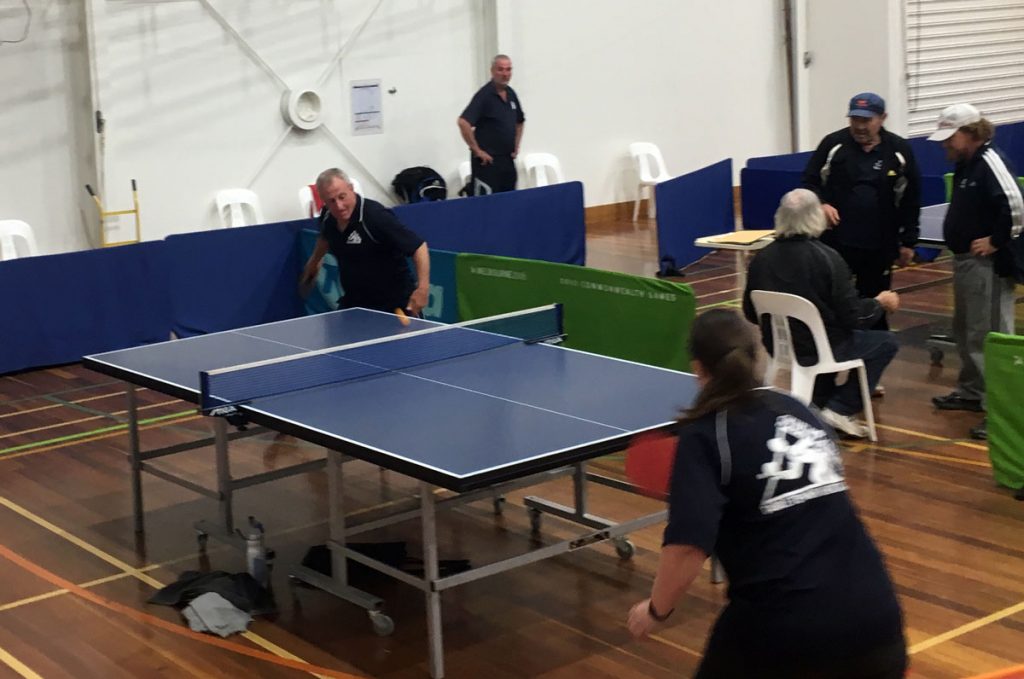 Wallace missed playing in round two through injury, and was not expected to be fully fit for this game.  However, her earlier wins in this game showed that she was ready for Geoff Wright, or anybody else for that matter.  Wallace downed both Alderton and Chick in the minimum three sets, conceding just 12 points to Alderton, and 10 to Chick.  Wright quickly took the first two sets here, but Wallace bounced back in the third and fourth taking them 4 and 4 to give Wright just his second five set match for the competition. 
Wallace did not disappoint, and outlasted Wright 11-7 in the fifth to give her side victory.
Final scores:  6 rubbers to 5 and 24 games to 19.
– Max Miller Carpets 6 (Tony Malycha, Michael Hensgen, Russell Walder 2) d MJM Automotive 5(Thahn Nyugen 3)
Max Miller Carpets registered their first win for the season in this match against MJM Automotive, who likewise won their first game last week.
It won't be too long before MJM Automotive, the losers here, become regular winners; with Thanh Nyugen at one, leading the aggregate undefeated on nine wins, and with Anthony Fox at number two, returning to the game after more than half a decade away, things will only get better for them.  Claire Ljubic, with her feisty style of play, will continue to worry better players.
However, for this week, Fox and Ljubic could not help their captain too much, bar helping him win both doubles rubbers.  Nyugen dropped only one set in his three singles rubbers, to Michael Hensgen.  Come the doubles, Nyugen and Fox took two sets to settle in before they got the better of Russell Walder and Hensgen, going on to win 2-11, 7-11, 11-5, 11-6,  and finishing with a flourish 11-2 in the fifth.  Nyugen and Ljubic gave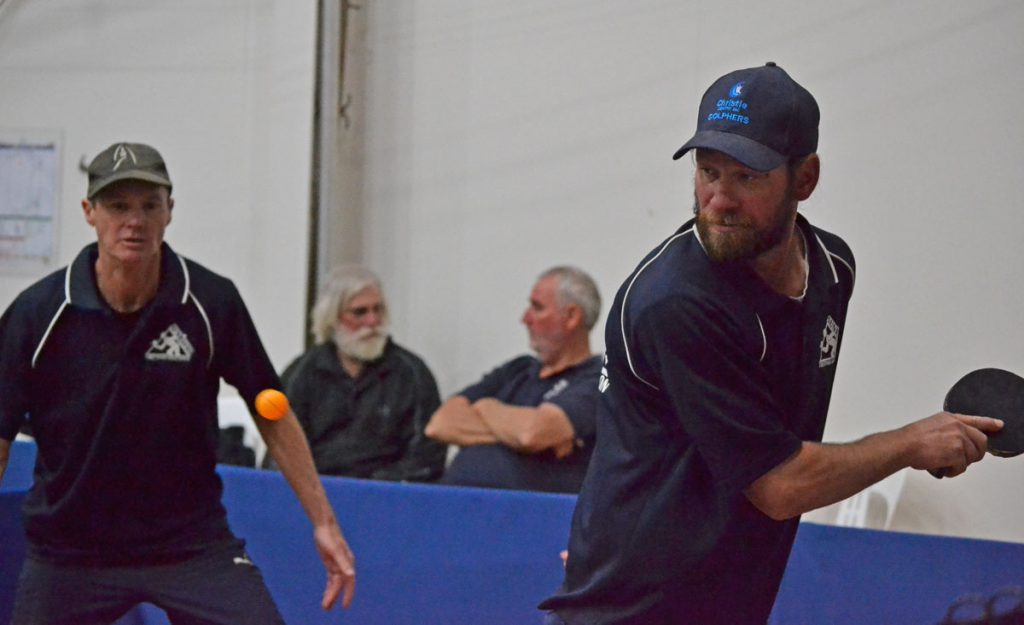 Walder and Tony Malycha only one set start, wrapping the game up in four sets.
The rest of the game belonged to the Max Miller side, though.  Walder, Hensgen and Malycha all defeated Fox and Ljubic to accumulate their six rubbers.  Walder and Hensgen really had to work for their wins against Fox – both those rubbers going the full five sets.  Fox led Walder two sets to one before losing, and against Hensgen he led two sets to love, only to drop the last three 5, 5 and 7.
Final scores:  6 rubbers to 5 and 22 games to 20.
– Mallee Bearings 6 (Peter Midgley 3, Quentin Clark 1) d Mallee Meats 5 (Jason Gifkins, Geoff Peters 2, Seval Fuat 1)
 This game featured the only undefeated side (Mallee Bearings) and the only team not to have yet won (Mallee Meats).  If that sounds like a recipe for a one-sided game, then you would be mistaken.
Mallee Bearings had to rely on winning both doubles rubbers (which they did) to overcome Mallee Meats in this game.
Peter Midgley again had a good night, winning three singles, and it seems he has knocked his team-mates into shape for the doubles too; he and Andrew Jones thrashing Jason Gifkins and Geoff Peters 11-0, 11-5, 11-8, and later Midgley and Quentin Clark disposed of Gifkins and Seval Fuat in three sets also 8, 6 and 7.
There were some close rubbers too – four five setters, and Mallee Bearings won three of them.  Gifkins led two sets to one, but fell to opposing captain Midgley in a close, tight contest, Midgley getting over the line 11-9, 9-11, 9-11, 11-9, 11-9.  Quentin Clark was staring down the barrel at a three set loss against Seval Fuat, having lost the first set 17-15, then tumbling 11-3 in the second.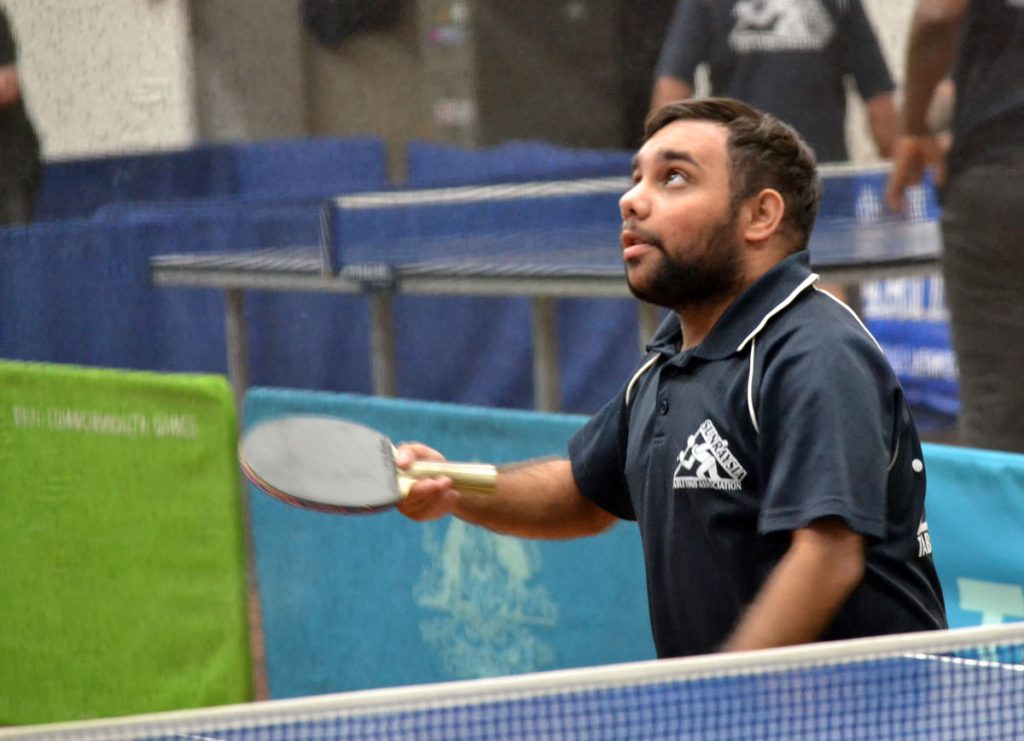 His turnaround was nothing short of remarkable, as he rolled Fuat 4, 5 and 8 in the next three sets.  Fuat also featured in another five setter against Midgley.  Fuat was playing as well as ever, leading two sets to one 11-9, 4-11, 11-9, but then Midgley put his game into overdrive careering away 4 and 2 in the final two sets.  The only five setter Mallee Meats did win was Geoff Peters against Quentin Clark.  Clark kept firing back at Peters, only conceding the fifth 11-5.
With all the Mallee Meats side taking singles rubbers, Gifkins 2, Peters 2 and Fuat 1, they should really turn their attention to doubles play.  Their loss in these two rubbers without even registering a set win, leaves plenty of room for improvement.
Final scores:  6 rubbers to 5 and 22 games all.
PENNANT THREE
Aggregate leader Paul Fitzpatrick led Sammy's Slammers to a big win this week against Weightmans Packaging, and MJM Automotive went to the head of the table with a 7-4 win against Tankard Dental.
– Sammy's Slammers 8 (Peter Fitzpatrick 3, Leonie Dunkley 2, Marcus Cimino 1) d Weightmans Packaging 3 (Rohan Reimers 2, John Fitzpatrick 1)
Paul Fitzpatrick is now the only undefeated player in singles play in this pennant after disposing of his brother John, previously undefeated also, in four sets, and leading his side to an impressive 8-3 victory.
Paul was backed up admirably by his team-mates Leonie Dunkley and Marcus Cimino in the doubles, taking the first doubles with Cimino against John Fitzpatrick and Huseyin Ismail in an exciting five setter, and later with Dunkley another five set win over John and Rohan Reimers.
It was Dunkley, though, who really set the cat among the pigeons.  In the second rubber, she played the previously undefeated John Fitzpatrick, and despite being down two sets to love 6-11, 4-11, she battled on, stealing the third set 11-9, and then trading blows with the younger Fitzpatrick to take the last two sets 11-6, 11-6.  So when John met Paul later in the night, Paul's four set win was almost anti-climatic.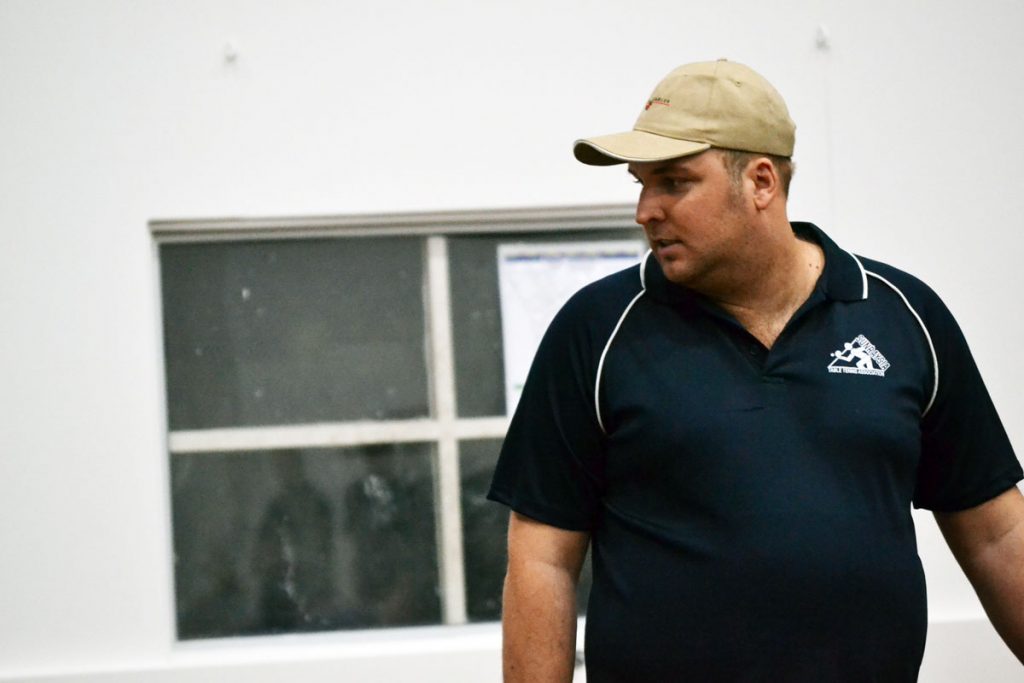 Rohan Reimers was the best performed for Wieghtmans Packaging.  He downed Dunkley in a solid four set performance, and later had to use all his skill, and then some, against the unpredictable Marcus Cimino in an entertaining five setter, winning 8-11, 11-9, 14-12, 10-12, 11-9.
Final scores:  8 rubbers to 3 and 27 games to 19.
– MJM Automotive 7 (Tom Morrison 3, David Sergi 2, Rachel Fitzpatrick 1) d Tankard Dental 4 (Sabrina Fitzpatrick 2, Nick Kiapekos 1)
Tom Morrison starred for MJM Automotive in this 7-4 win over Tankard Dental.
In his first full season of senior pennant, Morrison now sees himself second on the aggregate ladder after three rounds.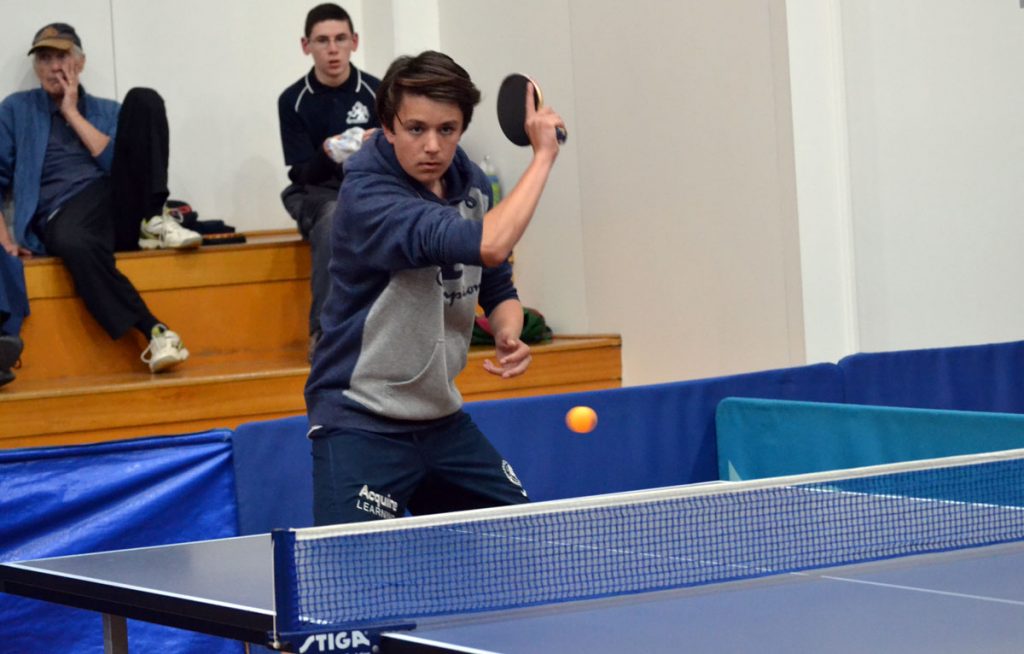 Playing at number three Morrison disposed of both Arnold Jago and Nick Kiapekos in three sets, and although he found himself two sets to love down against Sabrina Fitzpatrick, he fought back magnificently to win in five 10-12, 9-11, 11-7, 11-5, 11-9.
His "captain-for-the-night" David Sergi chipped in with two rubbers, downing both his father-in-law Nick Kiapekos and Arnold Jago in four sets.  Sergi tried everything to make in three wins, but could not overcome Sabrina Fitzpatrick, falling in a good five setter.
With a five set win in the first doubles, Sergi did get one win against Sabrina, and when Rachel Fitzpatrick defeated Arnold Jago late in the night, MJM Automotive had enough for a 7-4 win.
For Tankard Dental, Sabrina Fitzpatrick took two rubbers, defeating her daughter Rachel in four sets, and then that rubber against Sergi.  Sabrina and Kiapekos combined in the second doubles to outplay Sergi and Morrison in just three sets.  Just prior to the second doubles, Kiapekos held his nerve against Rachel Fitzpatrick to secure a five set victory 11-7, 14-12, 5-11, 9-11, 13-11.
Final scores:  7 rubbers to 4 and 26 games to 19.
PENNANT FOUR
Close matches this round with two 6-5 results. MJM Automotive head the ladder with three wins while the undefeated Dunkley Scales had the bye this round.
– Mallee Meats 6 (Dave Tanner 3, Miya Lock 2) d Tankard Dental 5 (Paul Kerr 2, Shirley Whitecross, Kayla Bettes 1)
 Mallee Meats recorded their first win of the season 6-5 at the expense of the hard working Tankard Dental.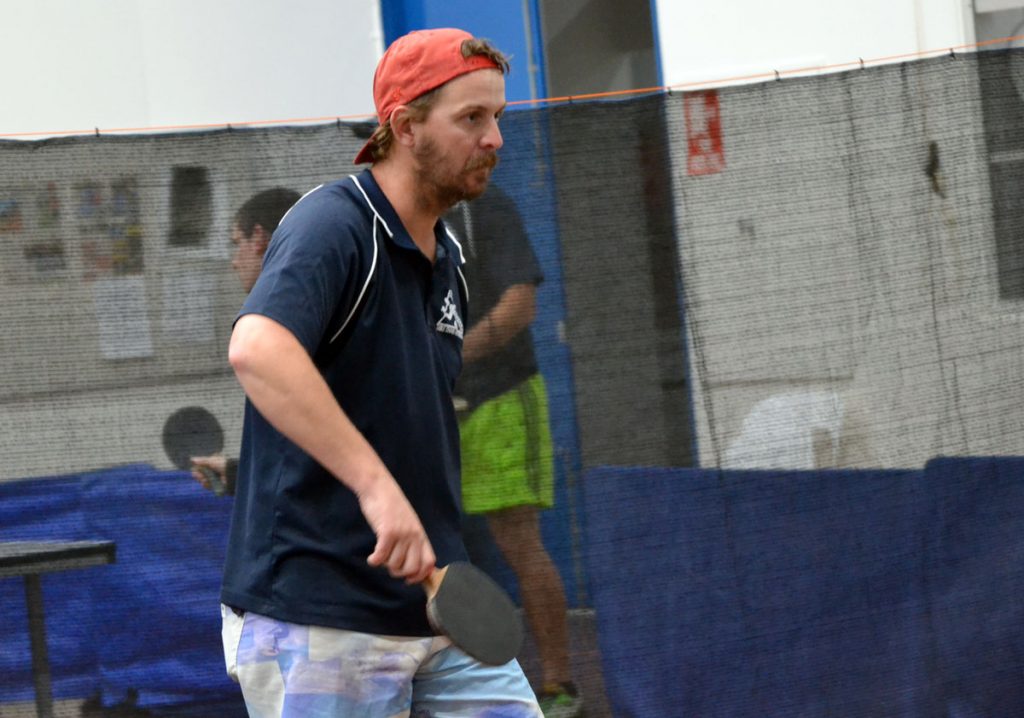 For the first time this season Dave Tanner showed his true form winning three singles in convincing fashion. Team mate Miya Lock also performed very well winning two singles as well as combining with Dave in the first doubles to defeat Shirley Whitecross and Paul Kerr 4-11 15-13 11-8 10-12 11-7 a great match and vital in the final result.
Earlier in the match Miya had a great tussle with new player Kayla Bettes who took a two games to love lead before Miya settled to win 9-11 5-11 11-1 11-8 11-4 another indication of how close the scores were.
– MJM Automotive 6 (Matthew Cherry, Kim Avers 3) d Regional Taxation Services 5 (Matt Sires, Austin Taylor, Casey Taplin 1)
For MJM both Matt Cherry and Kim Avers were in good form winning three singles each. Matt has been consistent winning two singles in each of the first two rounds and after purchasing a new bat this week went one better.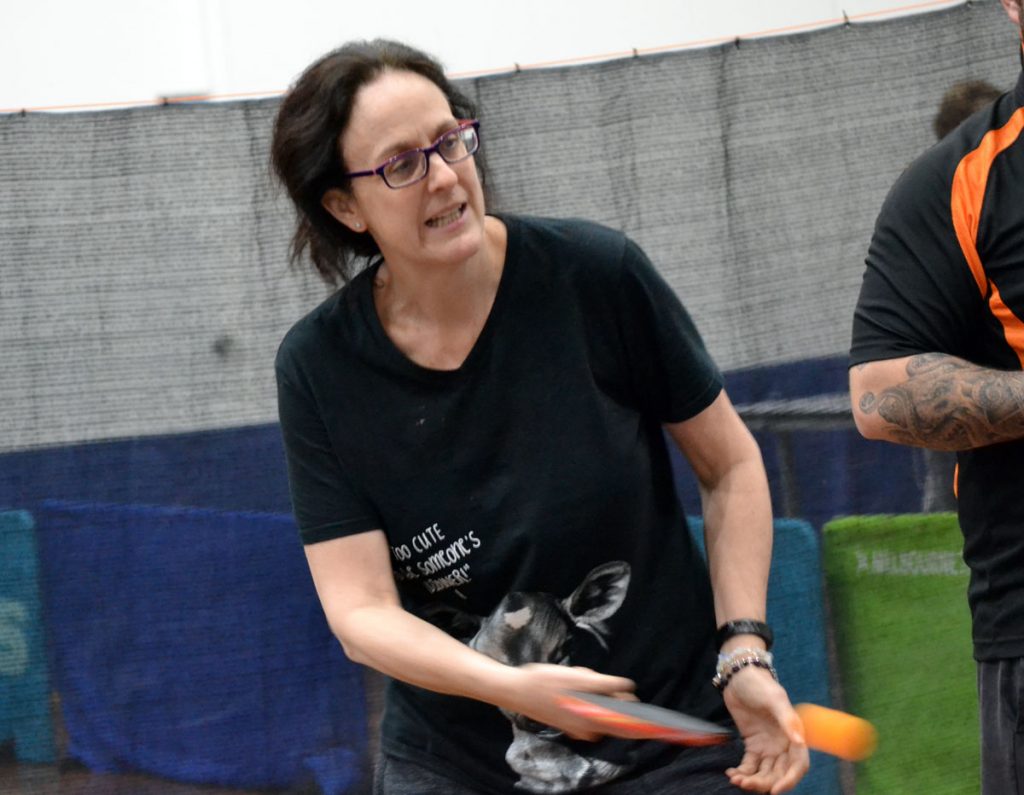 A great effort from Kim to win her three singles given she left Melbourne earlier in the afternoon after visiting her sick father Winston who is well known to many of us.
Kim arrived at the stadium around 9pm and then played continuous table tennis to catch upon her matches.
For Regional Taxation Services Matt Sires, Austinn Taylor and Casey Taplin all won a singles each. They also tasted success in the doubles winning both however this left them one rubber short of their first victory.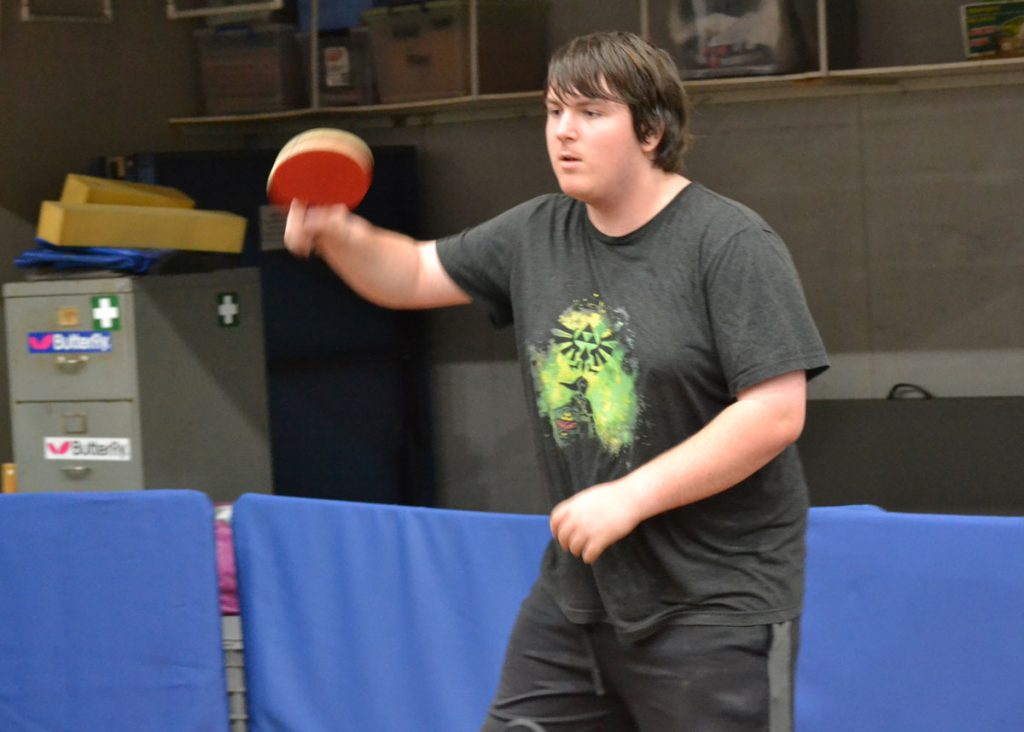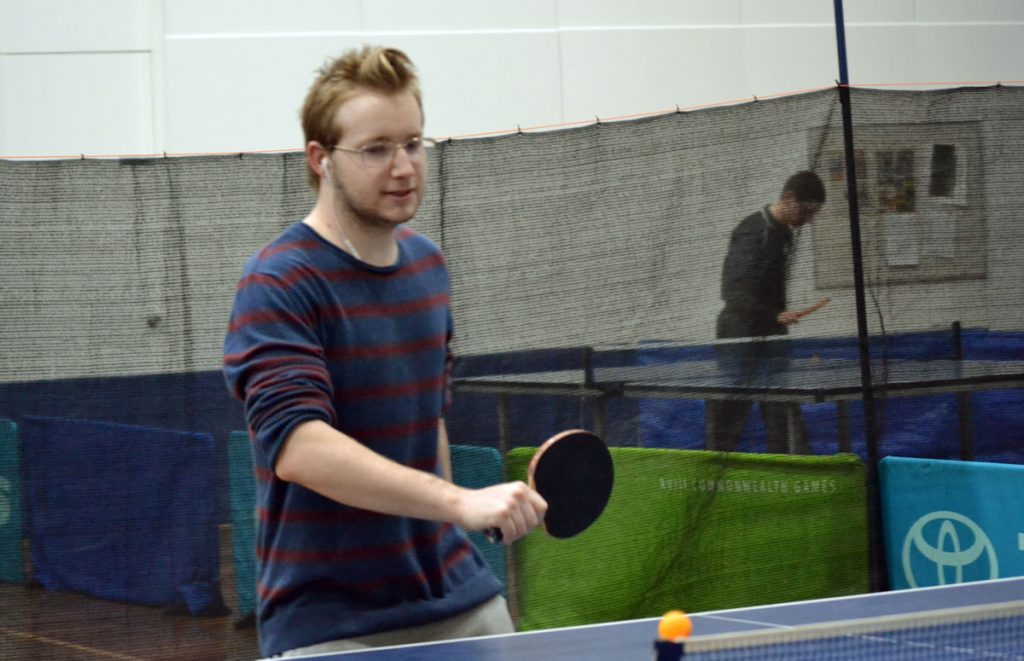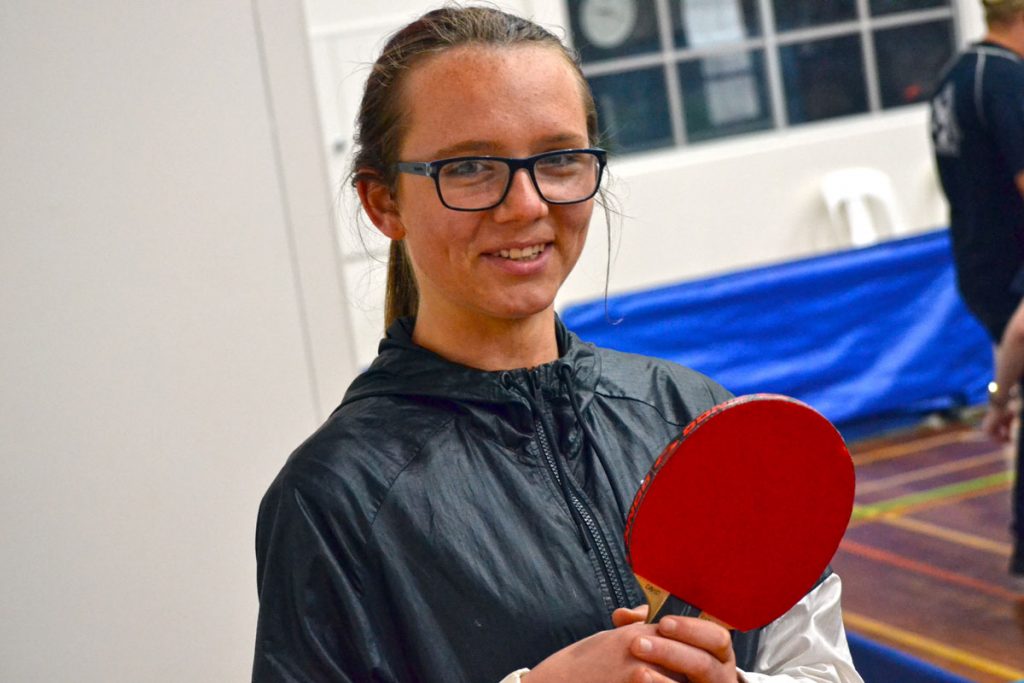 This combination are playing their first season of competition table tennis and are showing improvement each round.
In the singles aggregate race Kim Avers sits in the lead with 8 wins from nine starts one ahead of team mate Matt Cherry. Both Brice Lock and Luke Ljubic both sit on six wins and are undefeated, they enjoyed the bye this round.