Read Time:
11 Minute, 20 Second
ROUND 15
The big winner in round fifteen matches of the Sunraysia Table Tennis "Cash Converters" pennant was the Cash Converters team who with a strong 7-4 victory over Tankard Dental propelled themselves from third to second position on the ladder giving them the all important "double chance" going in to this weeks second semi final against the undefeated Mallee Bearings.
– Cash Converters 7 (Matt Avers, Mark Dorman 3) d Tankard Dental 4 (Gavin Carmichael, Shane Carmichael, Jackson Tung 1)
Converters pair Matt Avers and Mark Dorman were both in superb touch winning three singles each.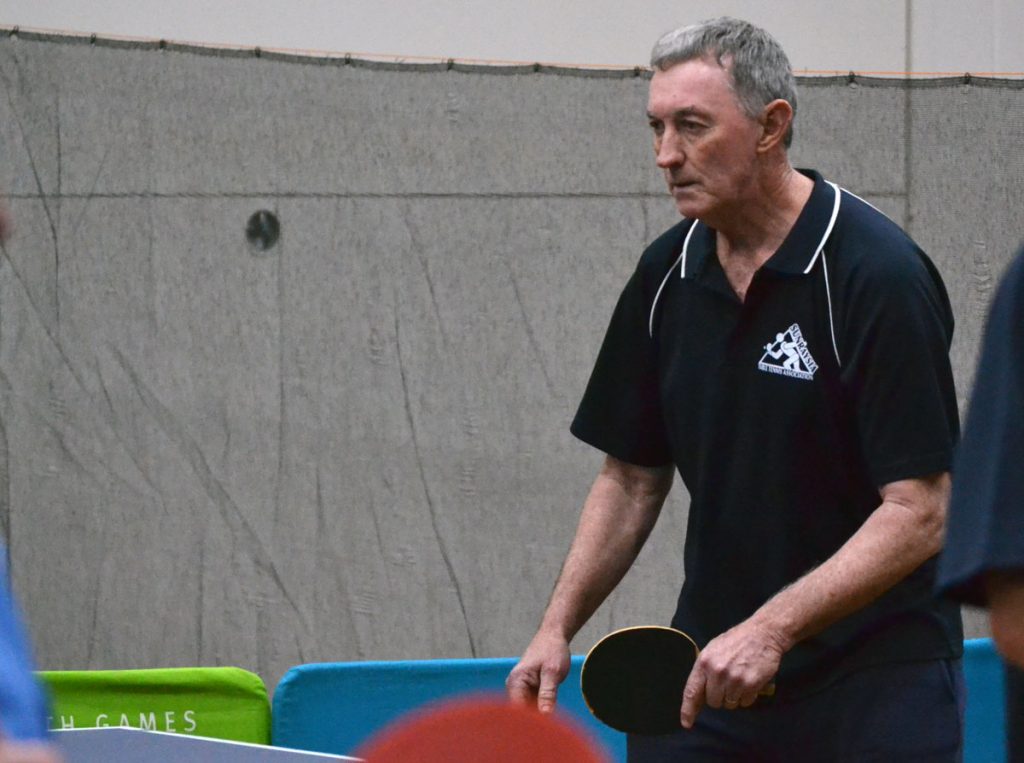 For Avers this was the twelfth time during the season he had won the maximum while for fellow leftie Dorman it was the first and with finals looming a great sign for Cash Converters chances.
– Mallee Bearings 8 (Joel Thomas 3, Mark Ljubic 2, Ed Hung 1) d Max Miller Carpets 3 (Matt Ljubic 2, Kate Carmichael 1)
For the second round in succession Max Miller Carpets without their number one player Shannon Bowen were defeated 3-8, this round at the hands of Mallee Bearings who were also showing good signs with the finals commencing this round, one more victory and they will play off in a grand final. The Carpeters relinquished their second position on the ladder with this defeat and will be looking for a big effort this week in the knockout final.
Mallee Bearings skipper
Joel Thomas cruised through his matches to win three singles and has not been defeated in 42 singles matches this season. He received good back up from team mates Mark Ljubic and Ed Hung who won two and one singles respectively.
– Exposed Signage/Apparel 6 (Matt Ljubic 3, Nicholas Dorman 2) d Regional Taxation Services 5 (Wayne Carmichael 2, Leslie Ncube, Reece Kurrle 1)
Fourth placed Exposed Signage/Apparel were under pressure early but were able to rally late to defeat Regional Taxation Services 6-5. This was their fourth win in the past six rounds after only winning two matches in the first nine rounds. They are peaking at the right time and will be a threat if they can go deep in to the finals. Skipper Matt Ljubic is in good form and again won three singles including a hard fought four setter against Wayne Carmichael.
Team mate Nicholas Dorman again offered good support winning two singles. For Regional Taxation Services Wayne Carmichael won two singles and combined with Leslie Ncube to win the first doubles in straight sets against the dangerous Ljubic and Dorman combination.
PENNANT TWO:

In the final round of the home-and-away season, Pinnacle Packers confirmed their position at the head of the ladder with a big win against Cookes Pools & Spas; for the third time this season Mallee Meats downed MJM Automotive, and in the battle of the two bottom sides, Max Miller Carpets sent Weightmans Packaging to the bottom of the class.
– Pinnacle Packers 8 (Kerry Wallace 3, Peter Midgley 2, Brendan Alderton 1) d Cookes Pools & Spas 3 (Lee Thomas 2, Paul Kealley 1)
With wins in the last three rounds, and having climbed back to third spot, Cookes Pools & Spas had a bit of momentum going into this game against ladder leaders Pinnacle Packers.
Pinnacle Packers were no doubt aware of that, and quickly put their would-be challengers in their place, conceding just one of the first seven rubbers.
Led by number two Kerry Wallace, the Pinnacle Packers side took their opponents apart, conceding only three of the nine singles rubbers.  Wallace ended up top scoring with three wins, all in five sets – so it would appear that Kerry is back to full fitness.  Interestingly, since her return to the side in round 10, Wallace has outscored her captain Peter Midgley, winning 14 games in that time to Midgley's 12.
Midgley scored two wins, falling to opposing captain Lee Thomas in straight sets, and with his team-mates, helped win both doubles rubbers as well.
Brendan Alderton missed the last two rounds, but popped in for a game this round, getting ready for the finals, and took one rubber.  Alderton returned to his old form after losing to Lee Thomas in the first round of singles in straight sets, defeating James Chick in five, and getting good court time in his five set loss to Paul Keally in the final rubber.
So the final wash-up sees Pinnacle Packers finish the season on 10 wins from 15 rounds, and with this loss, and the win by Mallee Meats in their game against MJM Automotive, Cookes Pools & Spas dropped back to fourth spot on the ladder, equal with Max Miller Carpets on 7 wins, but with a better percentage.
Final scores:  8 rubbers to 3 and 26 games to 19.
– Mallee Meats 6 (Russell Walder 3, Sony Sefer 1) d MJM Automotive 5 (Jason Gifkins, Quentin Clark 2, Geoff Wright 1)
This was an interesting match – MJM Automotive have hardly missed a beat since captain Geoff Wright came on the scene.  Coming into this match they had won seven of their last nine matches and looked to have that obvious consistency on their side.  Mallee Meats have been horribly inconsistent this season, stringing wins together in successive weeks, then equally stringing losses together in subsequent weeks!!  Prior to this match they had lost their last three, so perhaps it was time for a change of fortune.
Sure enough, Mallee Meats came good when it was pretty much not expected, although it must be said that on the (now) three occasions they have met, Mallee Meats has triumphed 6-5 on each occasion.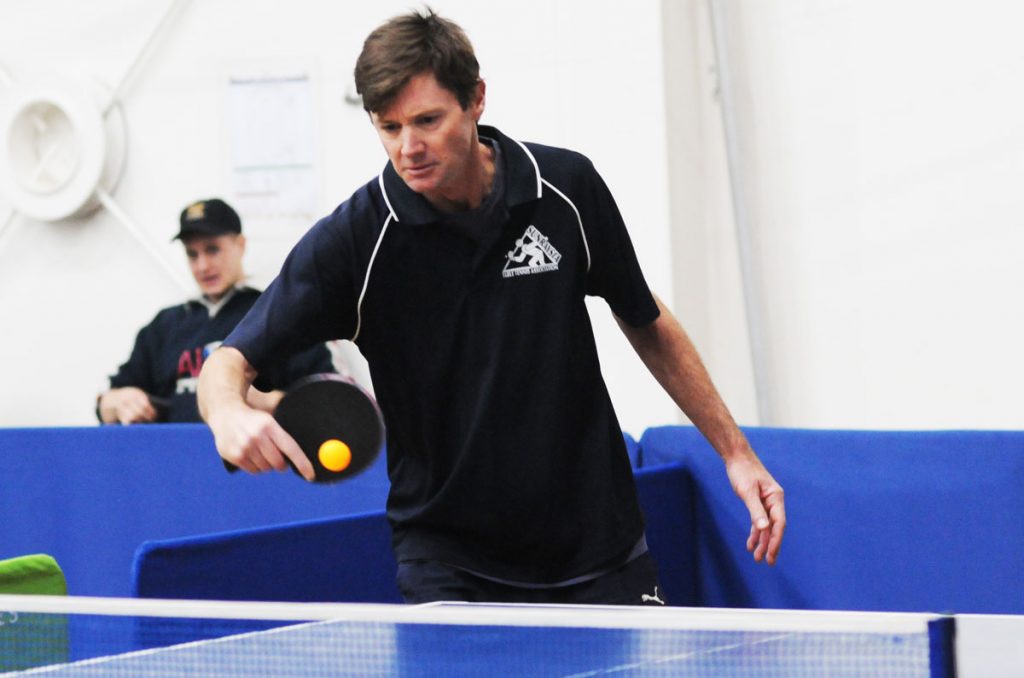 Captain Russell Walder for the first time in the entire season took three singles rubbers, and number two Sony Sefer contributed one.  It is just as well the Mallee Meats side played their doubles well, because that is what got them home.  After dropping the first set 6-11, Walder and Sefer went on to defeat Wright and Jason Gifkins in four.  Later Sefer and Arthur Paar had little trouble with Wright and Quentin Clark, finishing them off in three sets 11-9, 11-4, 13-11.
For MJM Automotive, Gifkins and Clark were the stand-out performers, with two wins each, and captain Wright having an unusual off-night, defeating only Arthur Paar in four sets.
Final scores:  6 rubbers to 5 and 21 games to 23.
– Max Miller Carpets 8 (Bernadette Fitzpatrick 3, Anthony Fox 2, Tony Malycha 1) d Weightmans Packaging 3 (Ash Morrison 2, Nick Barlow 1)
 This match featured the two bottom-of-the-ladder teams, Max Miller Carpets in fifth, Weightmans Packaging sixth.  This being the last round, it was the final chance for Weightmans Packaging to show that they really were the better side.  They trailed Max Miller Carpets by a game, but had scored just one less game in their season so far – so, if they won here, they would be equal on points, and with the real chance of not remaining on the bottom.
Perhaps the Max Miller Carpets trio of Bernadette Fitzpatrick, Tony Malycha and Anthony Fox knew this, because they came out all barrels blazing, Fitzpatrick cleaning up with three wins, Fox two and Malycha one.  Added to that, both doubles results went to their end of the table, Fitzpatrick and Malycha not conceding a set to Ash Morrison and Nick Barlow, and later Fitzpatrick and Fox, after two close sets dominated Morrison and Andrew Jones 12-10, 10-12, 11-6, 11-4.
This was the best night so far for Anthony Fox.  He scored a total of 5 singles wins for the whole season, and two of them were added to his tally in this match.  Impressively, both wins came in four sets, indicating a commendable level of commitment.  He would have gone home with a smile on his face for that performance alone, but having contributed to the doubles win would have been most satisfying.
A disappointing finish for the Weightmans Packaging side with Morrison picking up two wins, and Nick Barlow one.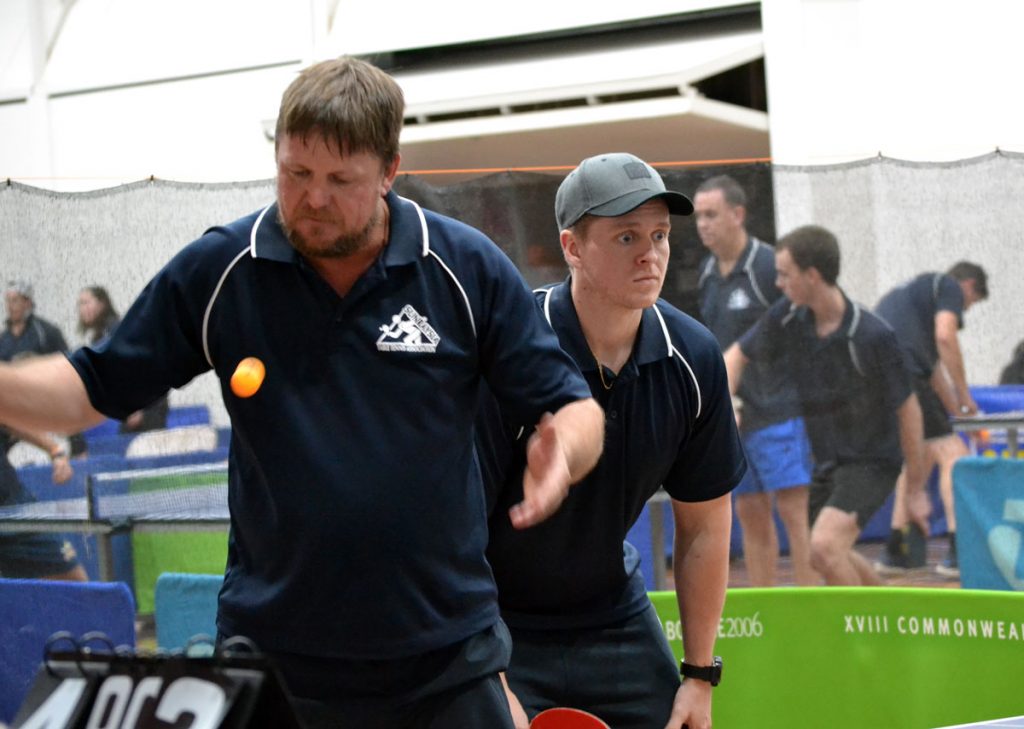 Barlow, who was averaging two rubbers match up until round 9, then had his season tail off as he won just six rubbers in the final six rounds.
Final scores:  8 rubbers to 3 and 28 games to 15.
PENNANT THREE:

Sammy's Slammers confirmed their second spot on the ladder with a win against third placed Regional Taxation Services; Weightmans Packaging cruised to an easy win against Tankard Dental; and Mallee Meats finished their season on a (relative) high, recording their third win for the season, the last one coming in early May.
– Sammy's Slammers 6 (David Sergi, Liam Wood 2, Brice Lock 1) d RTS (Paul Fitzpatrick 3, Luke Ljubic 1)
These two teams are certain to contest the finals, so this was a final chance to test each other's strengths and weaknesses.
Sammy's Slammers, who boast the stand-out player in this pennant, Liam Wood, had won their two earlier encounters, 7-4 each time.  So, what could alter the course of another win?
As it turned out, Sammy's Slammers kept their record intact, albeit with a smaller margin this time, 6-5.  That was probably down to Wood being defeated for just the second time this season, this time by opposing captain Paul Fitzpatrick.
Regional Taxation Services were unfortunately without their regular number three Huseyin Ismail, now absent for the rest of the season.  Luke Ljubic filled in, performing well with one win.
Along with Wood's two singles wins, his captain David Sergi took two as well, neither of these two being able to get the better of the Regional Taxation Services captain.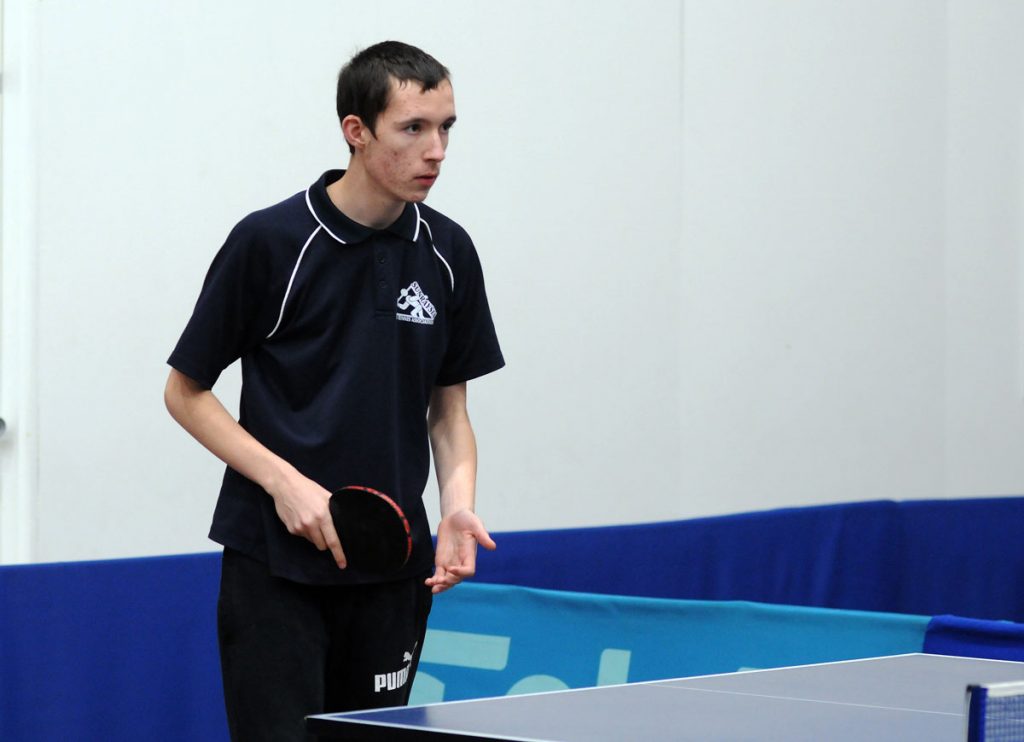 Brice Lock continued his good season, winning his thirteenth rubber in this pennant with a fighting four set win against Lachlan Prothero.
With the doubles rubbers shared, Sammy's Slammers kept the psychological edge on Regional Taxation Services, the team they may well meet at some stage in the finals.
Final scores:  6 rubbers to 5 and 20 games to 18.
– Weightmans Packaging 8 (Jeremy Corrin 3, Dylan Wood 2, Rohan Reimers 1) d Tankard Dental 3 (John Fitzpatrick 2, Luke Ljubic 1)
Weightmans Packaging scored a big win against fifth placed Tankard Dental in this match, continuing their great run with fourteen wins from fifteen rounds.
Tankard Dental captain John Fitzpatrick defeated the Weightmans Packaging numbers two and three, Dylan Wood and Rohan Reimers, and Luke Ljubic defeated Rohan Reimers also, in what has been reported as the longest match in the history of the club.
Despite the big win, there were plenty of close contests.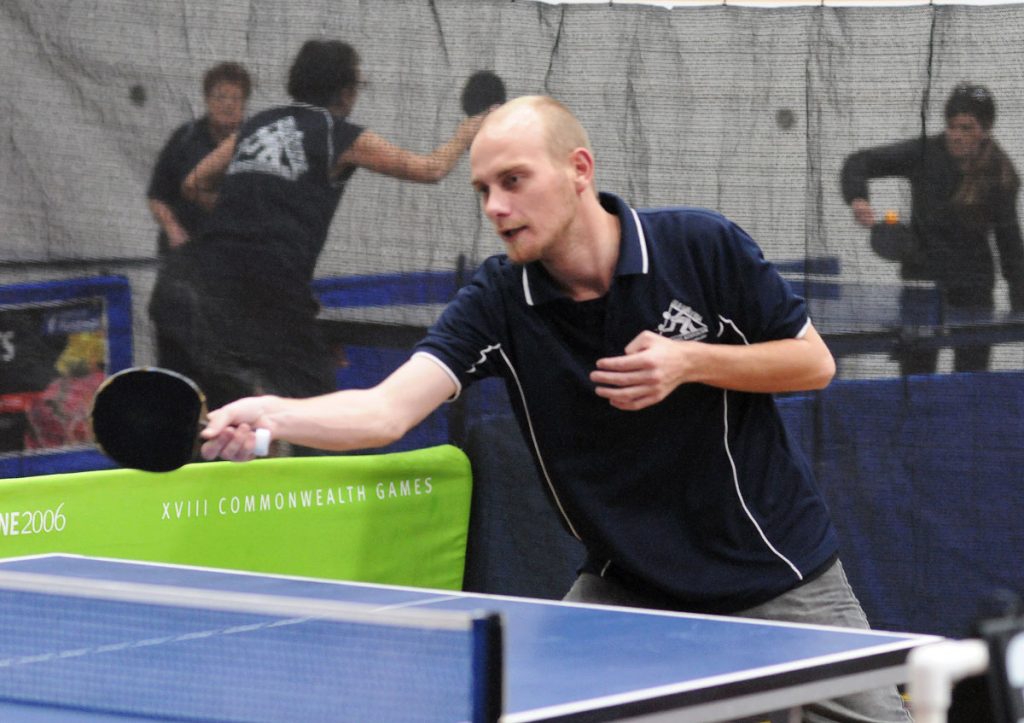 Although Jeremy Corrin won each of his singles rubbers, he made hard work of them, defeating Karly Leach in four, a good five setter against a spirited John Fitzpatrick, and surprisingly needing five sets against youngster Luke Ljubic.  No offence to Luke, Luke has won just eleven games for the season, Jeremy thirty six, hence the surprise.  The second doubles featuring Corrin and Reimers for Weightmans and Fitzpatrick and Ljubic for Tankard Dental was a great contest, the Weightmans Packaging pair winning 11-13, 12-10, 11-4, 15-17, 11-6.
The other five set contest was the match already mentioned between, you guessed it, that man Luke Ljubic, and Rohan Reimers.  Ljubic is nothing if not persistent, Rohan can be a little erratic at times, and with a combination of these factors, Ljubic deservedly took the third win for his team in the final rubber 12-10, 4-11, 11-8, 12-14, 11-9.
The final scores showed Corrin winning three rubbers, Dylan Wood two and Reimers one, plus both doubles.
Final scores: 8 rubbers to 3 and 27 games to 20.
– Mallee Meats 7 (Peter Fitzpatrick, Therese Fitzpatrick 2, Andrew Kremor 1) d MJM Automotive 4 (David Sergi, Sabrina Fitzpatrick 2)
The teams knew before this match that the result would not alter their respective commitments in the coming weeks – Mallee Meats was set to finish at the bottom of the ladder no matter what, and MJM Automotive were, barring an 11-0 loss always going to be playing in the finals.
Nonetheless, this was an entertaining match, certainly for Mallee Meats who have been starved of wins this season – this match seeing them record just their third win.
MJM Automotive captain Tom Morrison was absent, and David Sergi subbed for him.  Likewise MJM Automotive number three Nick Kiapekos was not playing, and Leonie Dunkley made her first appearance for the season.
For Mallee Meats, number three Arnold Jago was missing, Andrew Kremor gladly taking the opportunity to move up from Pennant Four for the night.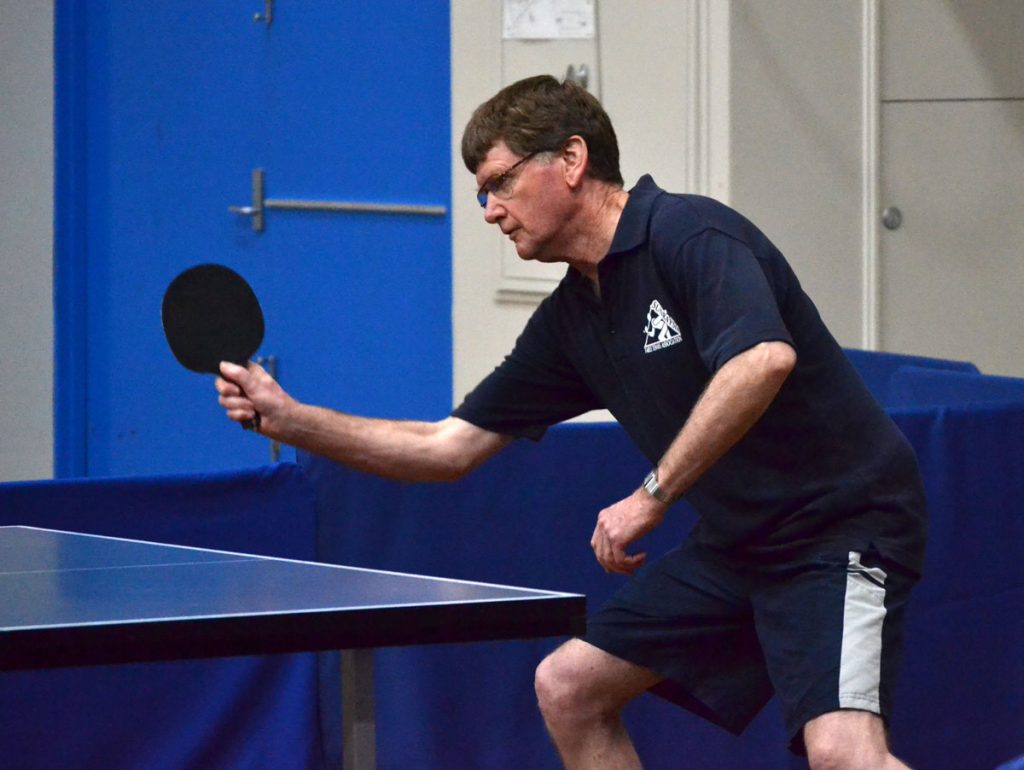 The Mallee Meats side played well, captain Peter Fitzpatrick and number two Therese Fitzpatrick recording two wins apiece (Therese claiming the scalp of opposing captain David Sergi in five sets), and Kremor picking up an encouraging five set victory in the last rubber against Dunkley.  Both doubles fell to them also, Peter and daughter Therese edging Sergi and Sabrina Fitzpatrick in five sets 11-8, 11-13, 11-9, 8-11, 11-9.  Later Peter and Andrew downed the female pairing of Sabrina Fitzpatrick and Leonie Dunkley in four sets to clinch the match at that stage 6-2.
Kremor had an encouraging nights play – he lost to both Sabrina Fitzpatrick and David Sergi in five sets, before winning the second doubles with his captain, and the final rubber against Dunkley.
Final scores:  7 rubbers to 4 and 27 games to 21.
PENNANT FOUR: