Read Time:
3 Minute, 36 Second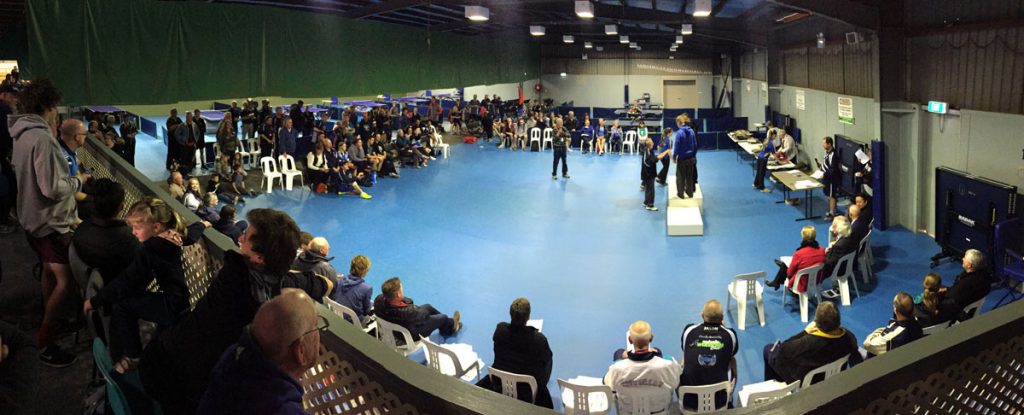 The Arena at presentation on the Monday …. Top class facilities.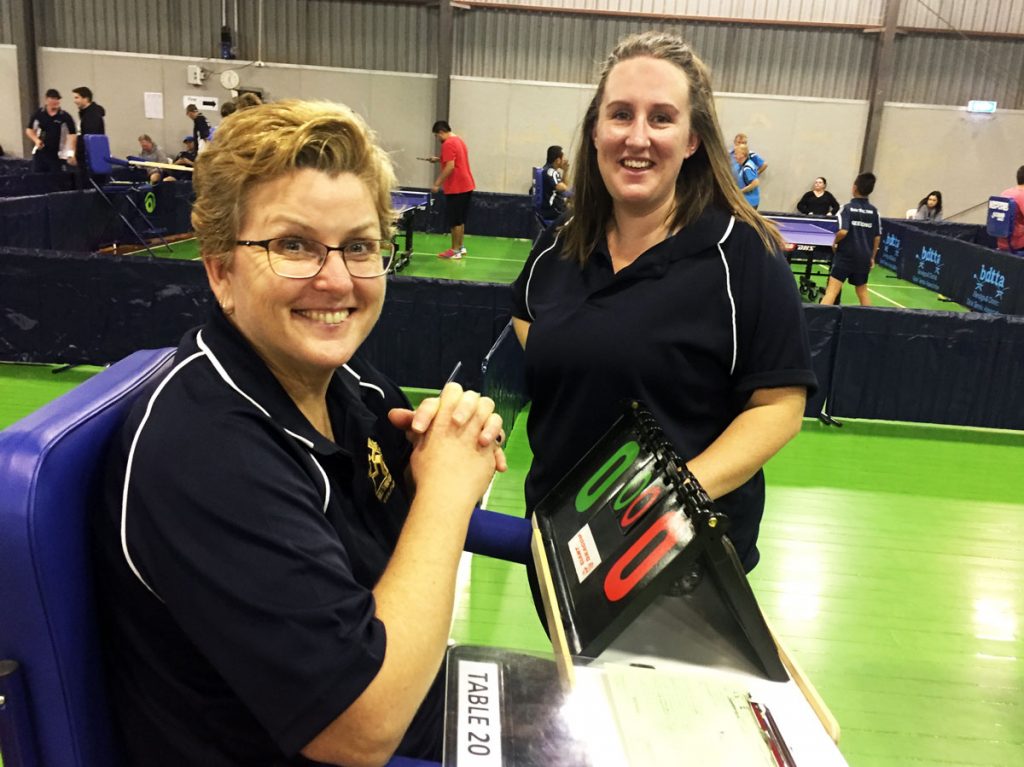 We start our coverage with Lee Thomas & Kate Carmichael backing up quite well on the Sunday morning. Given that there was some serious partying at the pub the night before followed by a big Karaoke session in Richie's room. Some 30 songs were renditioned/murdered on the night sending some to bed early. By 12.30 am Richie had managed to get the girls out but the Kitty & Li Li Show promises to turn up to a town near you.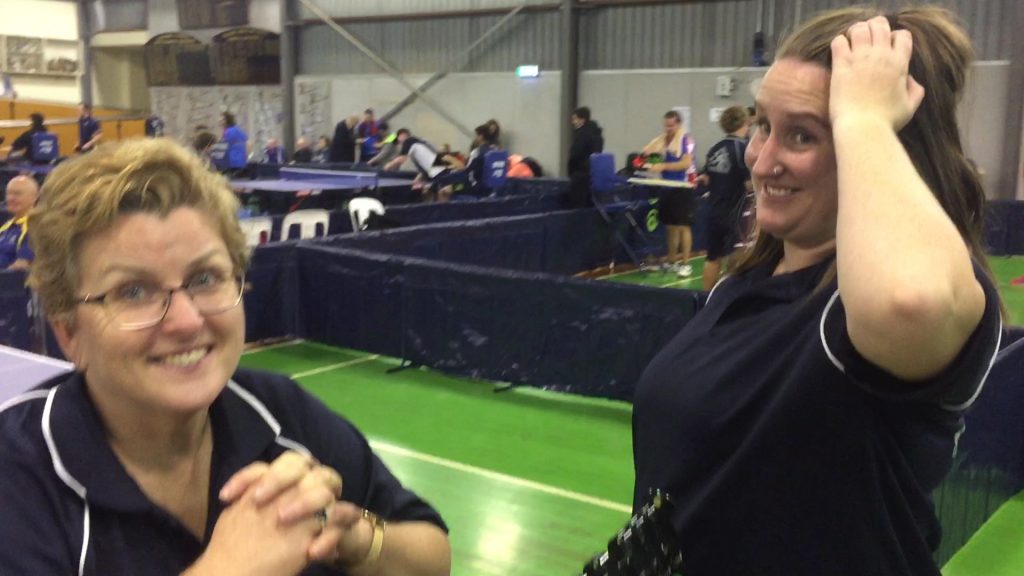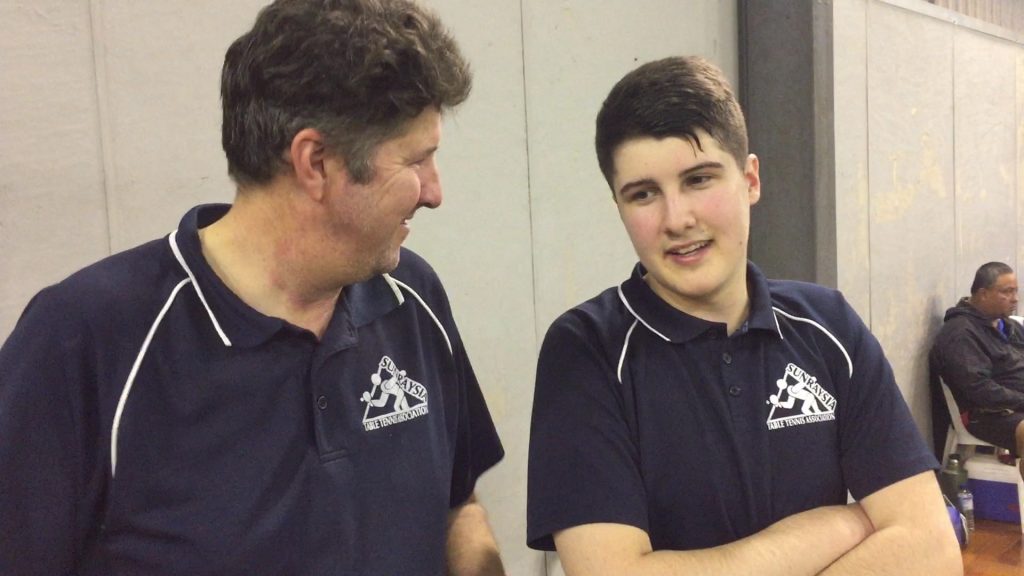 Team Ljubic had an eventful weekend. Many mid match meetings with Captain Matt letting Dad know that he was not interested in excuses. 'Just get it #%$#*% done Dad'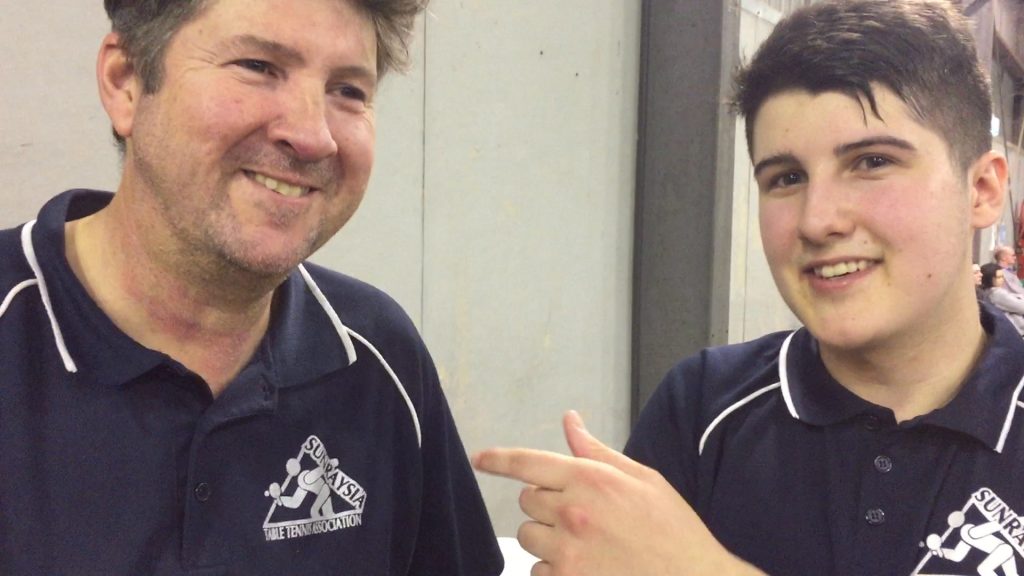 This guy, this wise guy! He may be boss at home but I am the Captain here!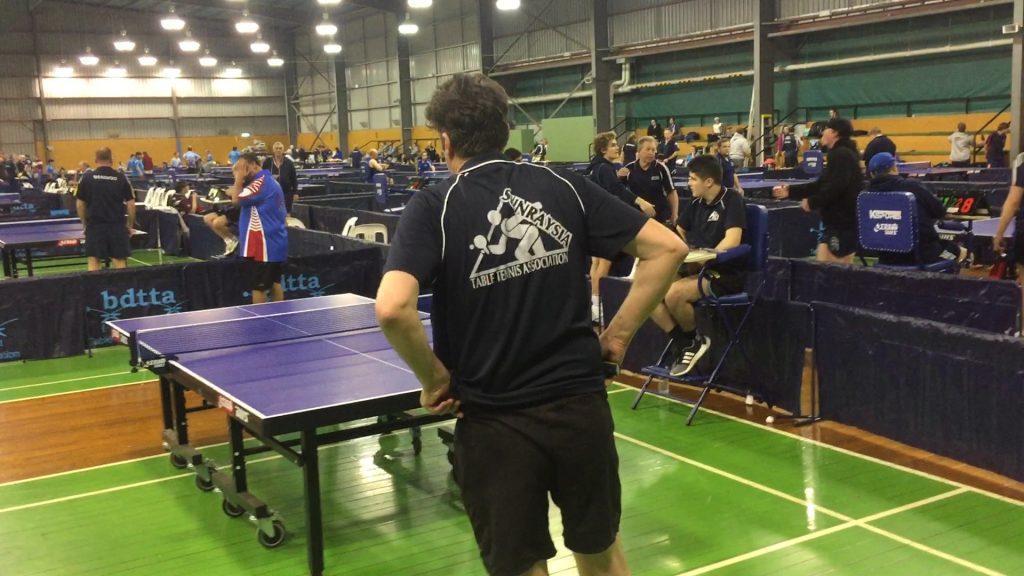 The tension …. Ljuber Snr's match above was considered the most fiery of the weekend. With rather questionable tactics the President was non too impressed with the antics.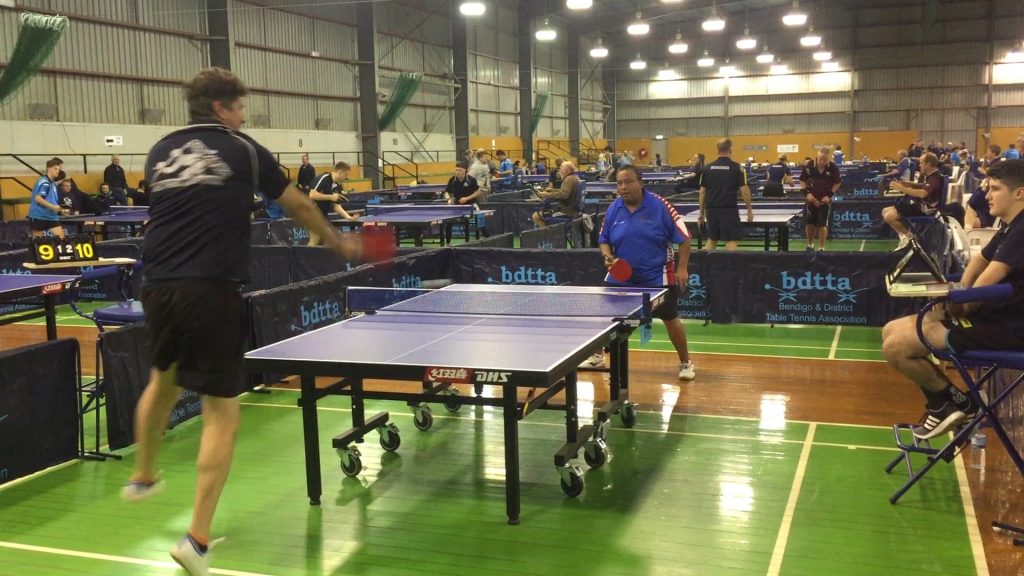 The holster from the hip drive was delivered with such venom in this match that it reminded us of Ljubers gun-slinging reign through the nineties.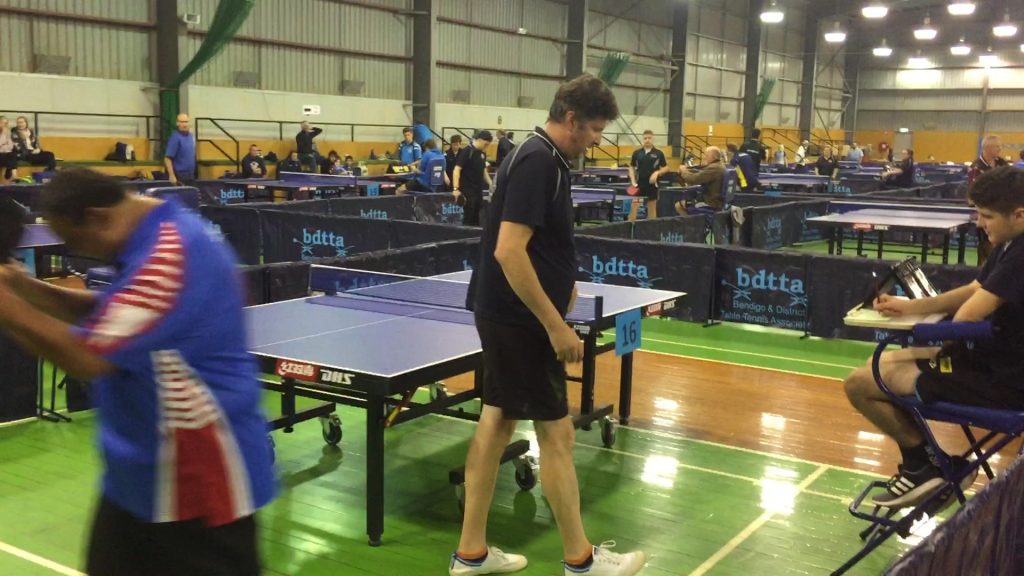 Alas, the one that got away!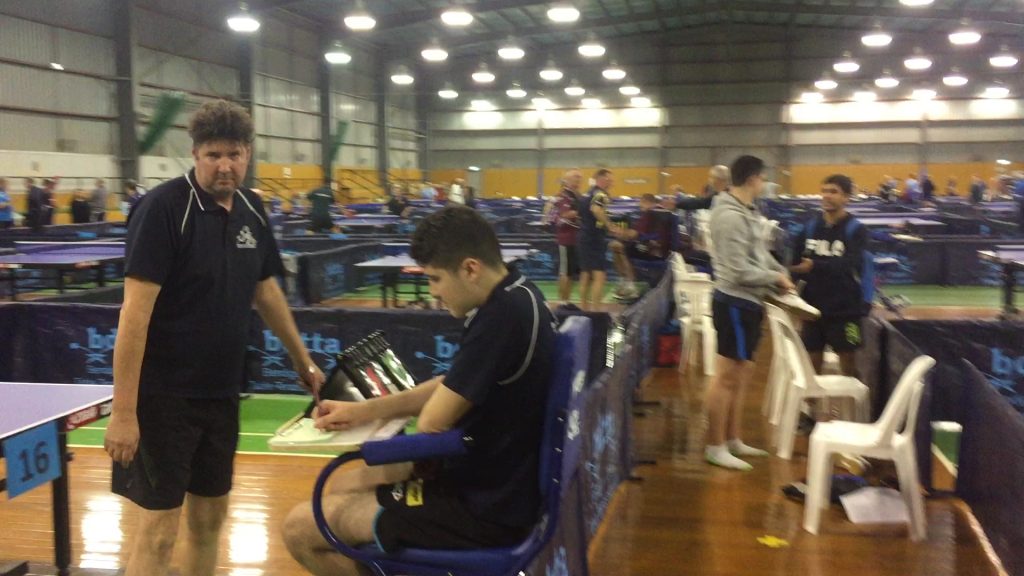 Remember … We Ljubics have long memories!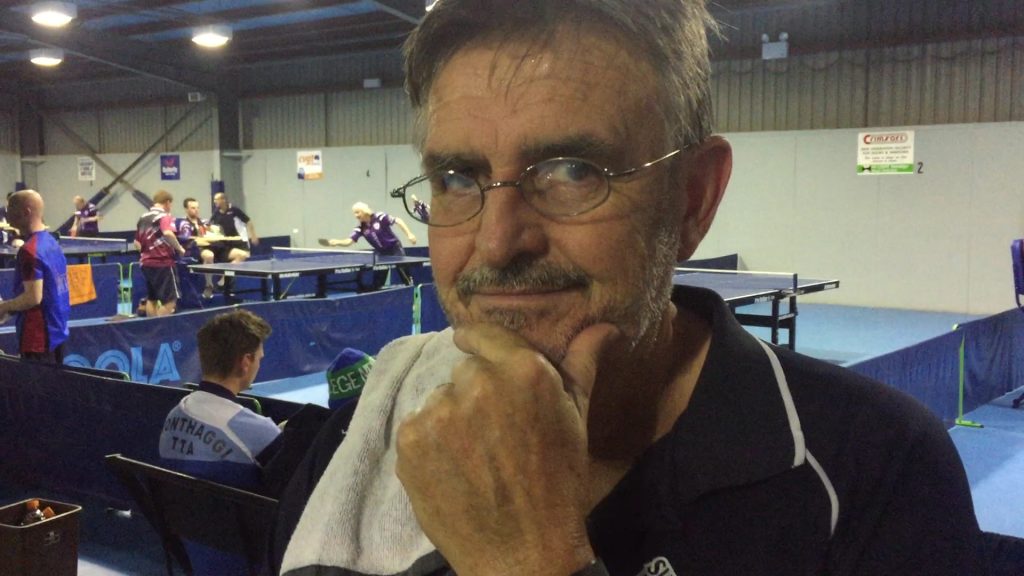 Gavin Carmichael was not amused after losing a close one and on the receiving end of a few nets and edges, followed by a request for an interview. Still Golden Boy soldiered on.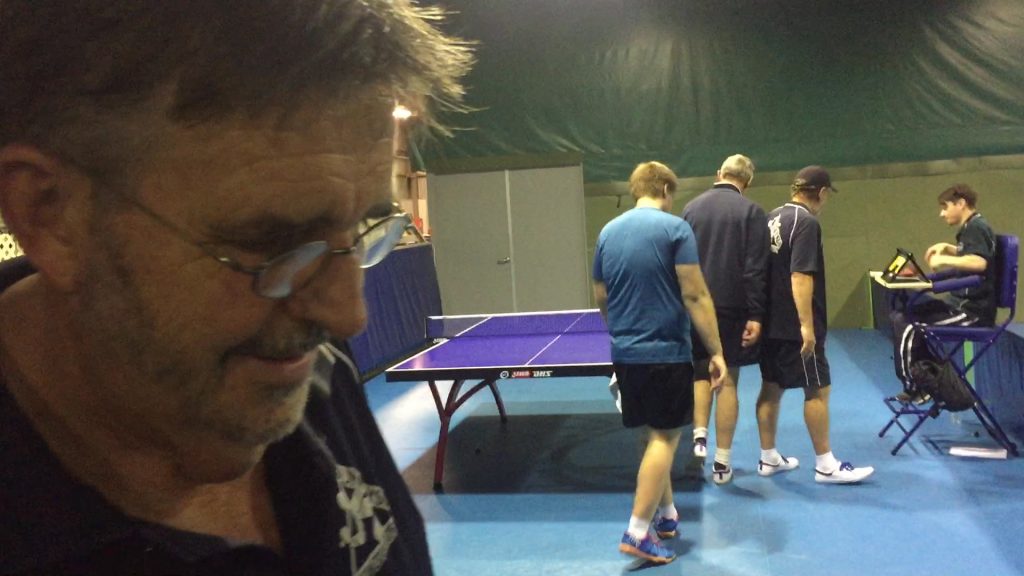 Are we done Sony!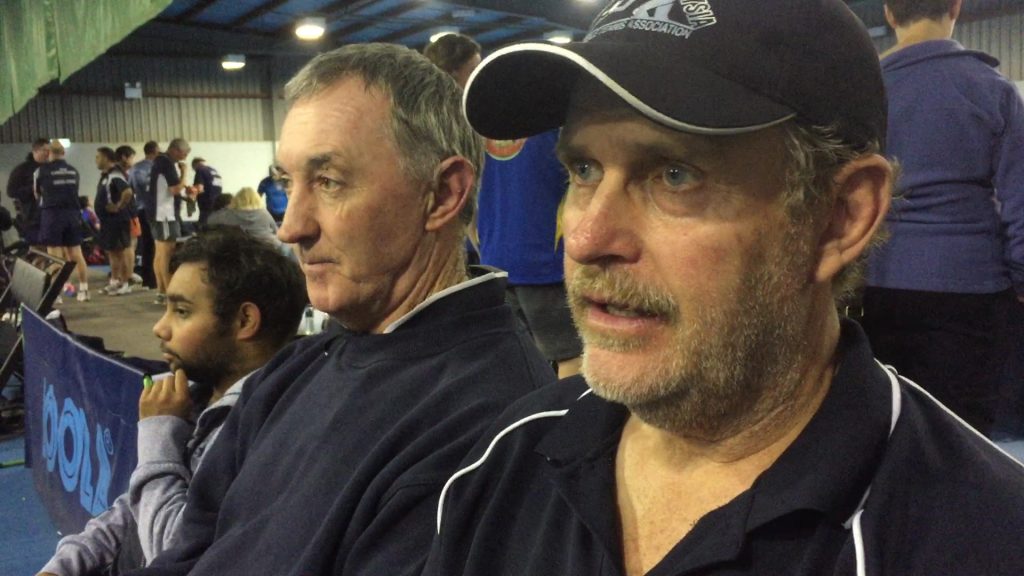 Team mates Mark Dorman and Wayne Carmichael watch on ….. Quentin taking notes.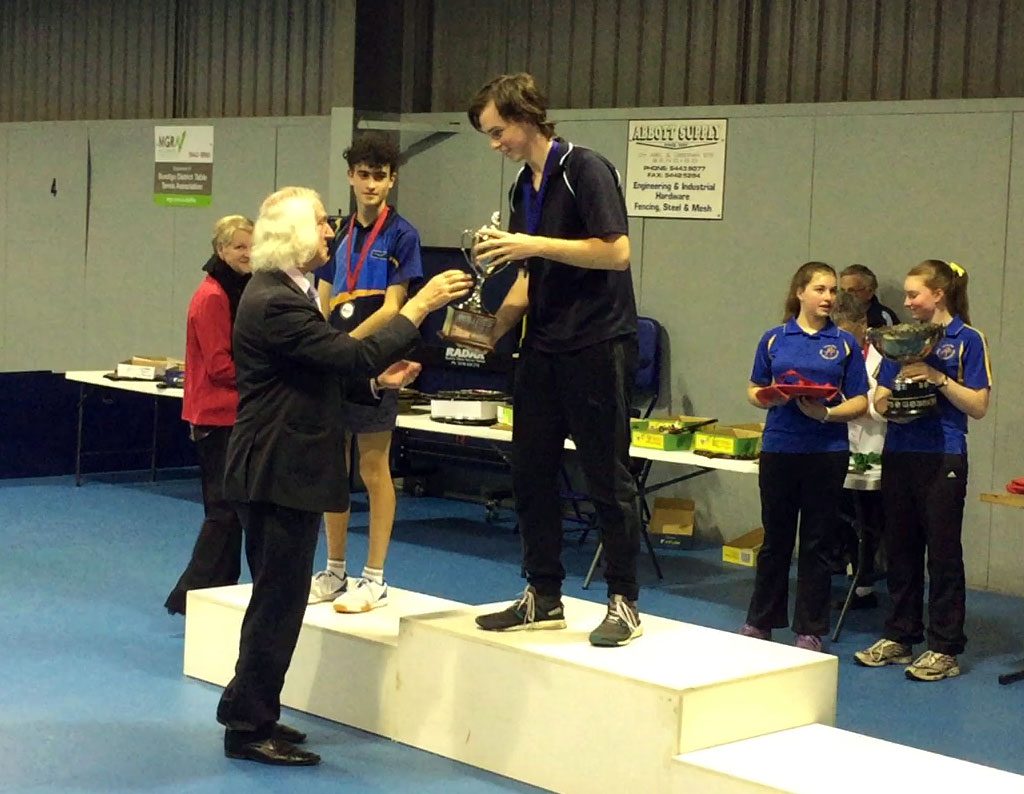 Matt Avers had a great tournament continuing his improvement and winning back to back Boys open titles. Doc from Back to the Future movies still manages to turn up in unusual places.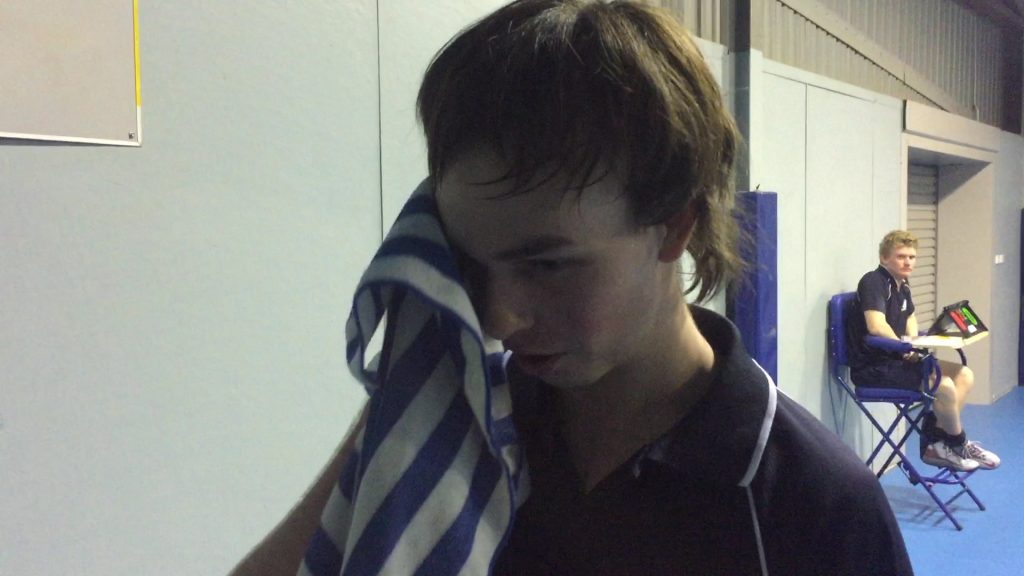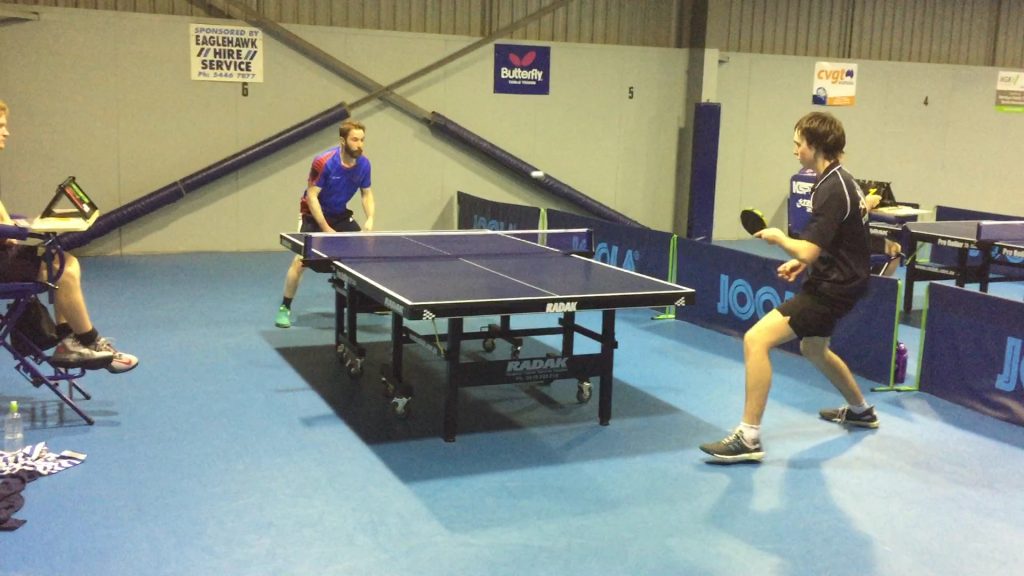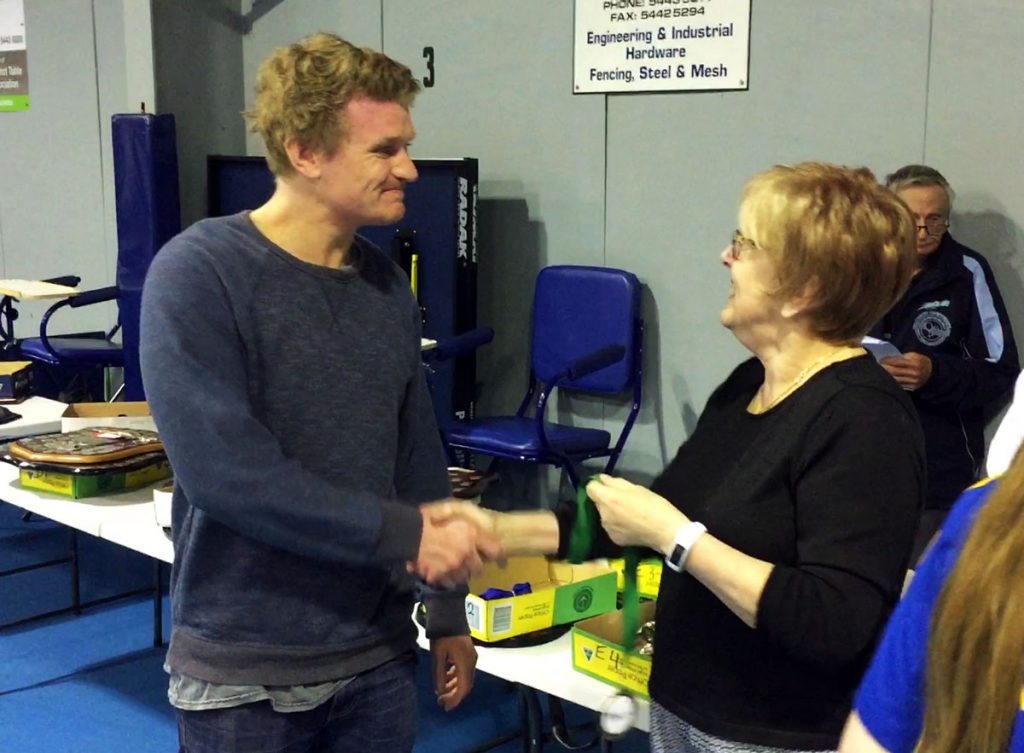 Joel Thomas winning the B1 Aggregate though that smile is rather questionable.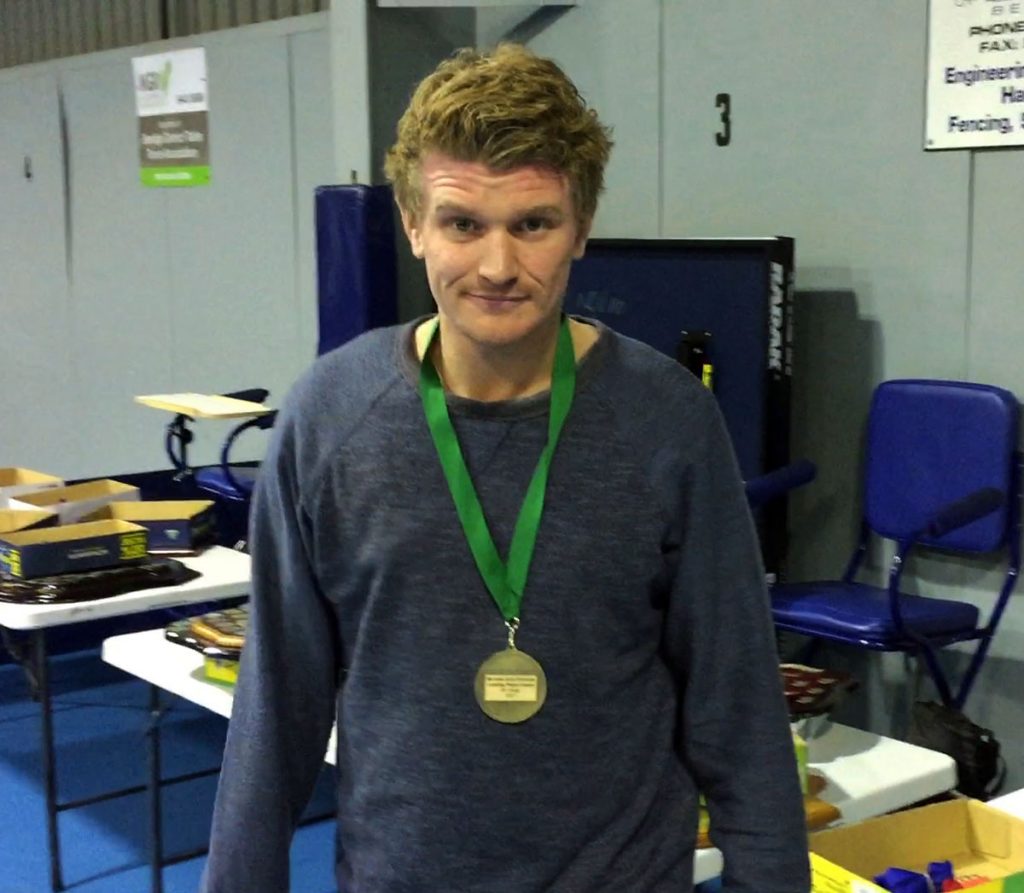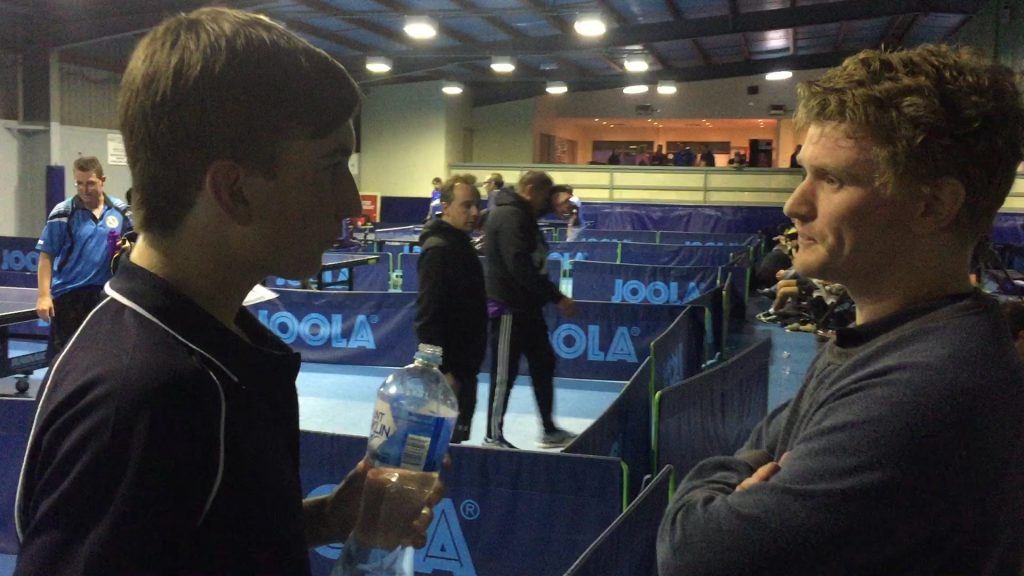 Zac Healy has made a remarkable rise up the ranks. He played in Bendigo last year at E1 level and this year moved to the B1 division to join Matt Avers and Joel Thomas.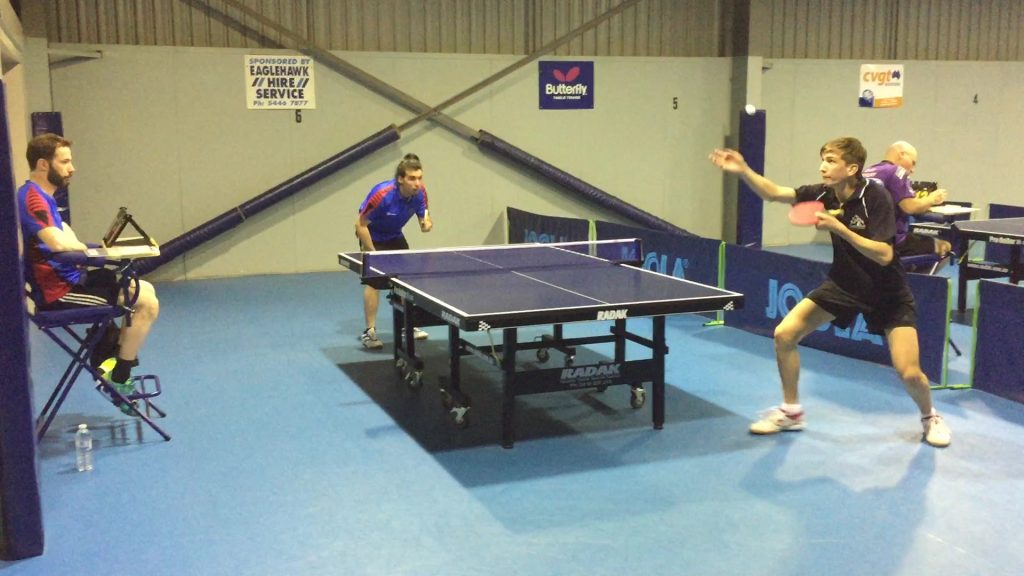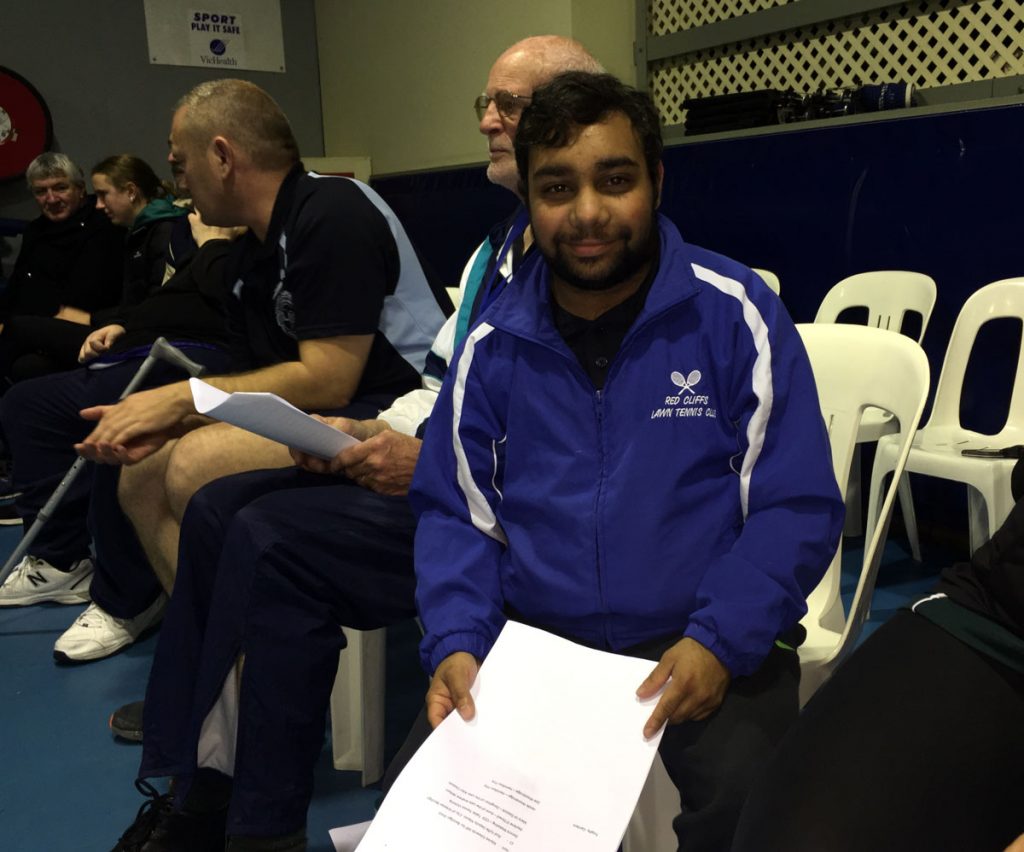 Future Master of Ceremonies candidate Quentin Clarke looked quite at home mixing it with Country Victoria TT constituents as he was asked to present some awards.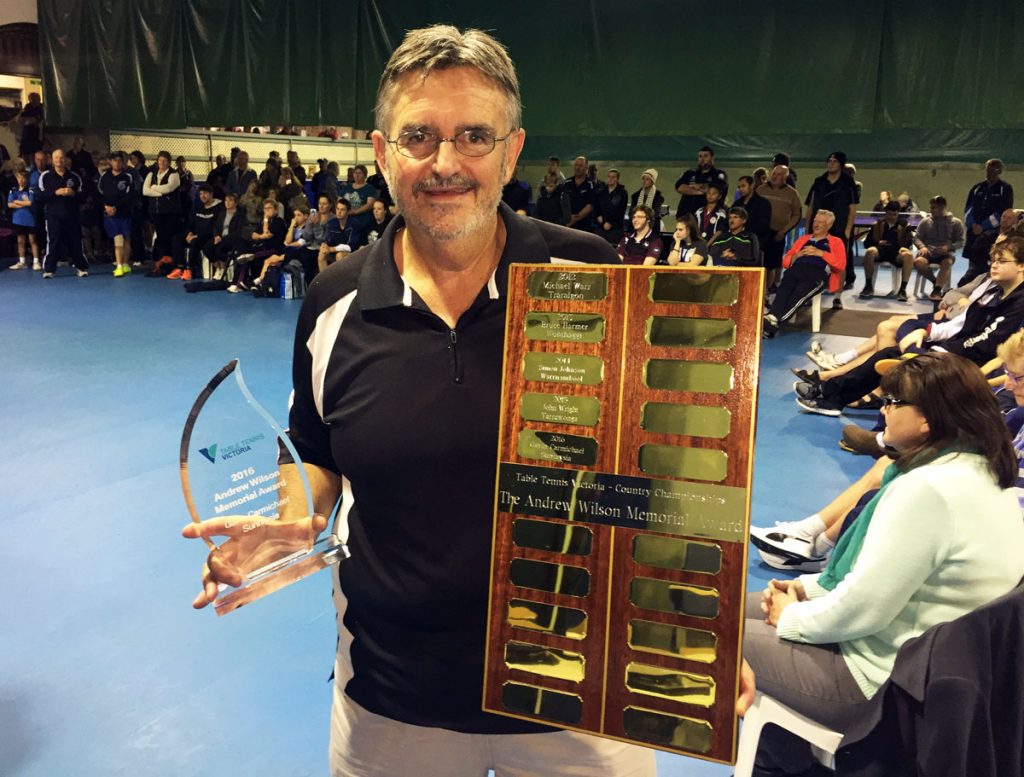 Gavin Carmichael was most surprised when his name was called out as the winner of the Andrew Wilson Award for services to the Country Championships over many years. Given that he had nominated Mark Dorman for the award it come as a surprise to most.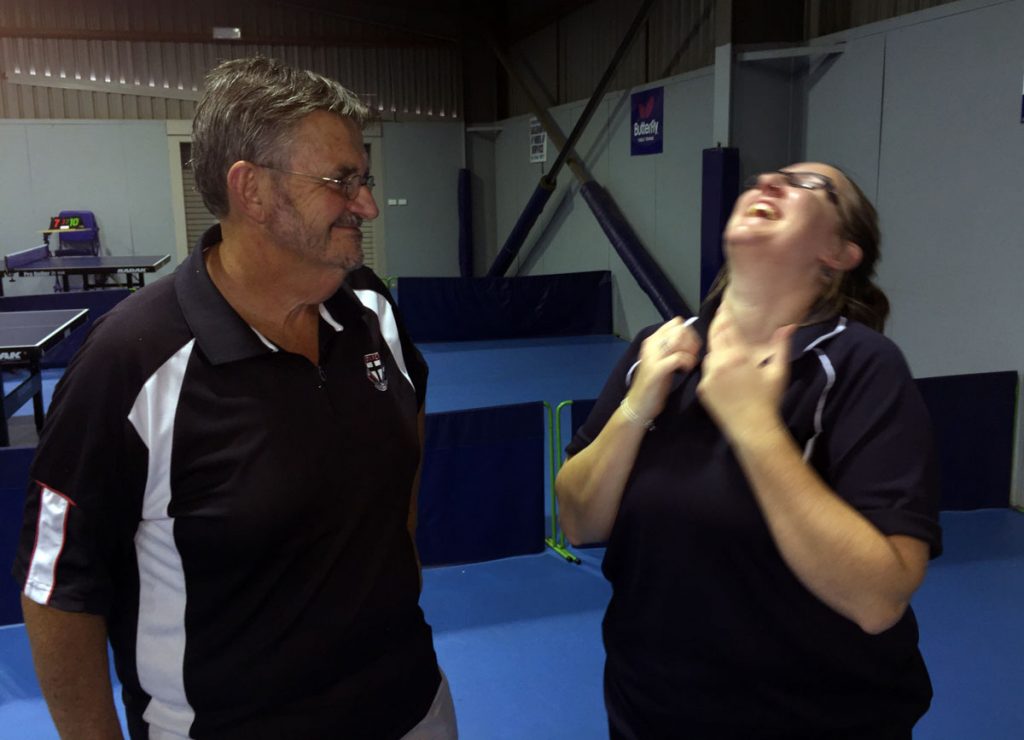 However it was not a surprise to all as Kate revels in the moment in telling Richie that she knew before hand ….. Muhahahahaha!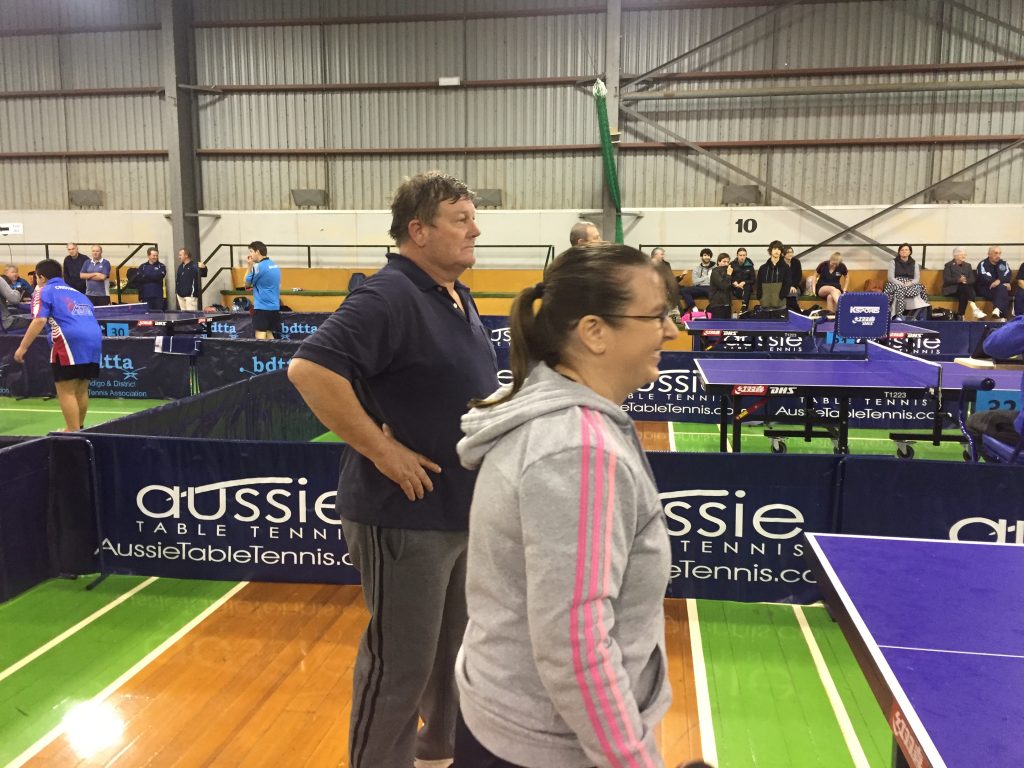 The Terry & Kerry Show came to Bendigo with a 100% win record. It was a tough division that they featured in and battled on well.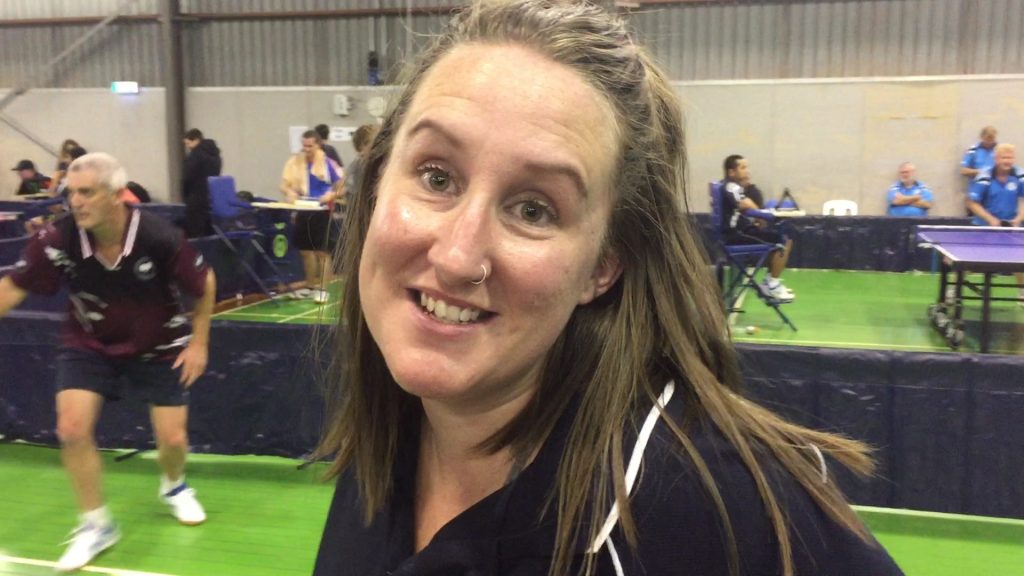 Its Kitty Time! Kate Carmichael went in with the pressure of having to defend her Womens Open title. And boy did she come to play picking up back to back Open titles.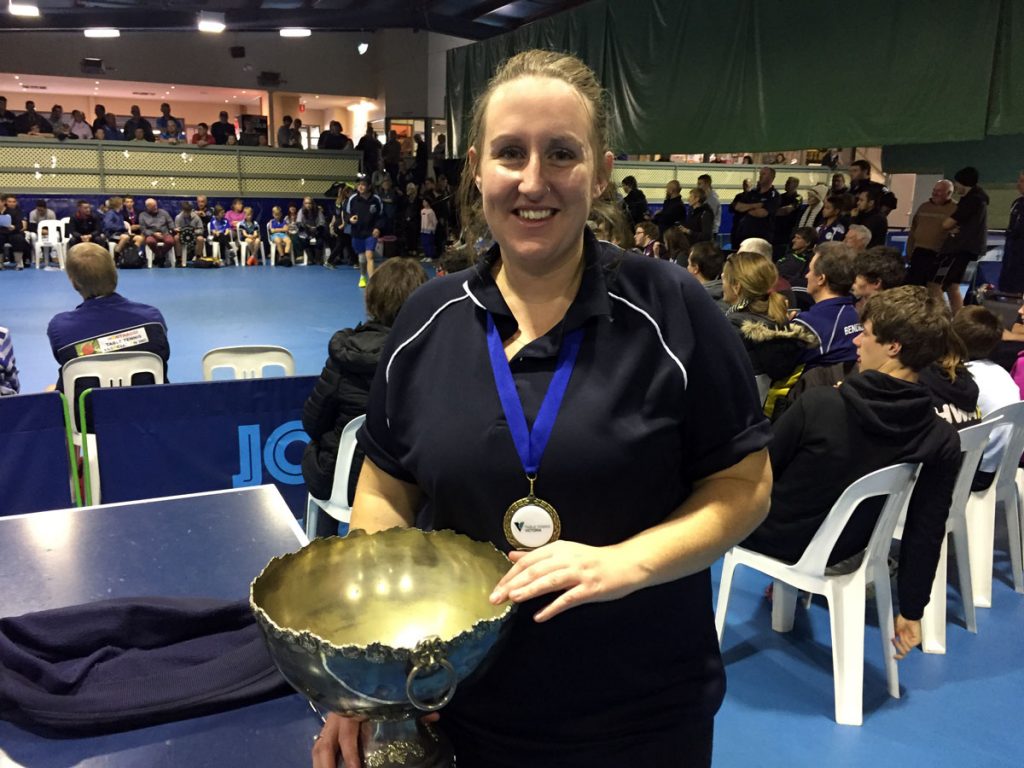 Although a series of images below may suggested that we have created a Monster. Her opponent reminded Kate that she had also won the title some years back. It seemed Kate could not place the name …. The conversation went as follows: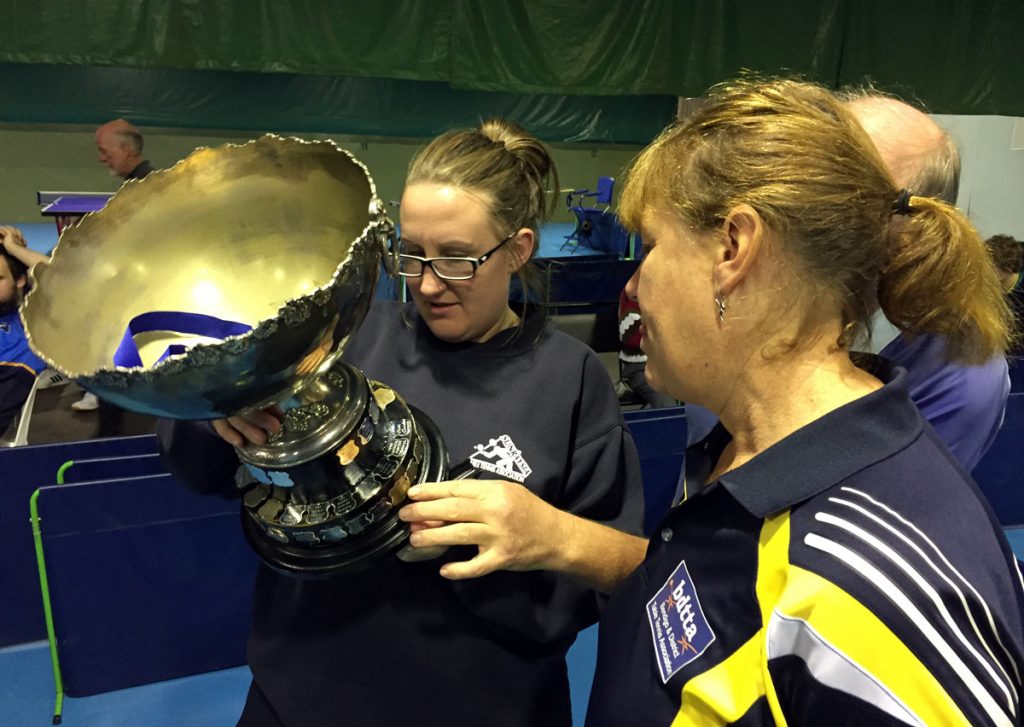 'See just there Kate, thats the year that I won it'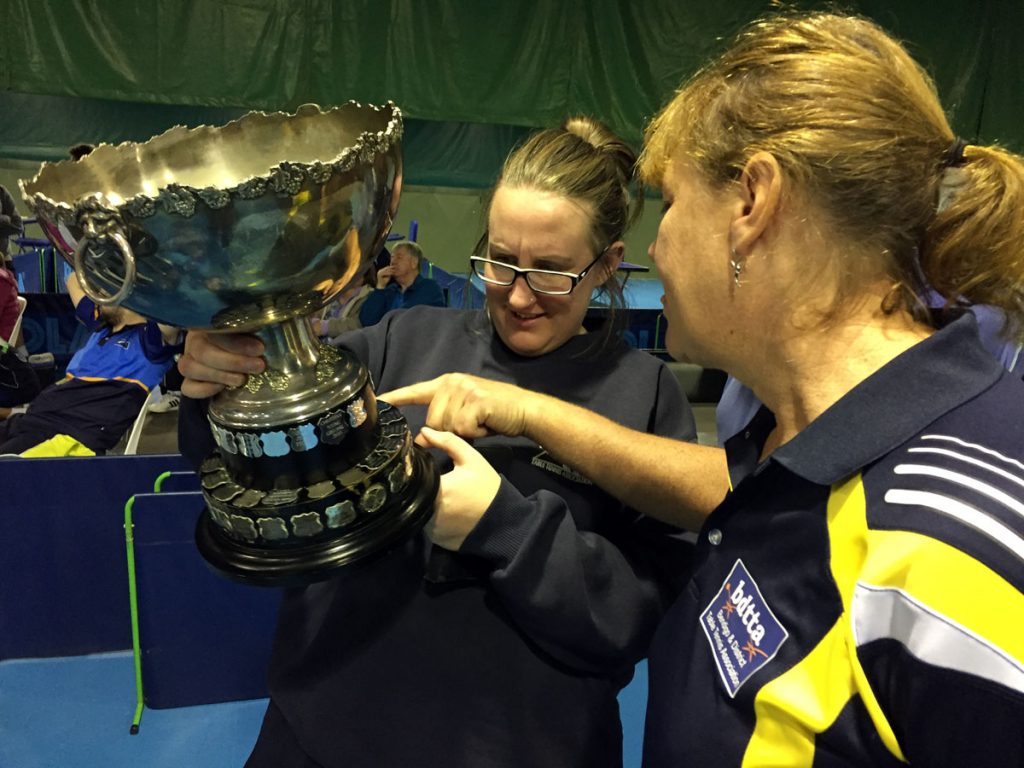 'I'm sorry I cant seem to see your name anywhere'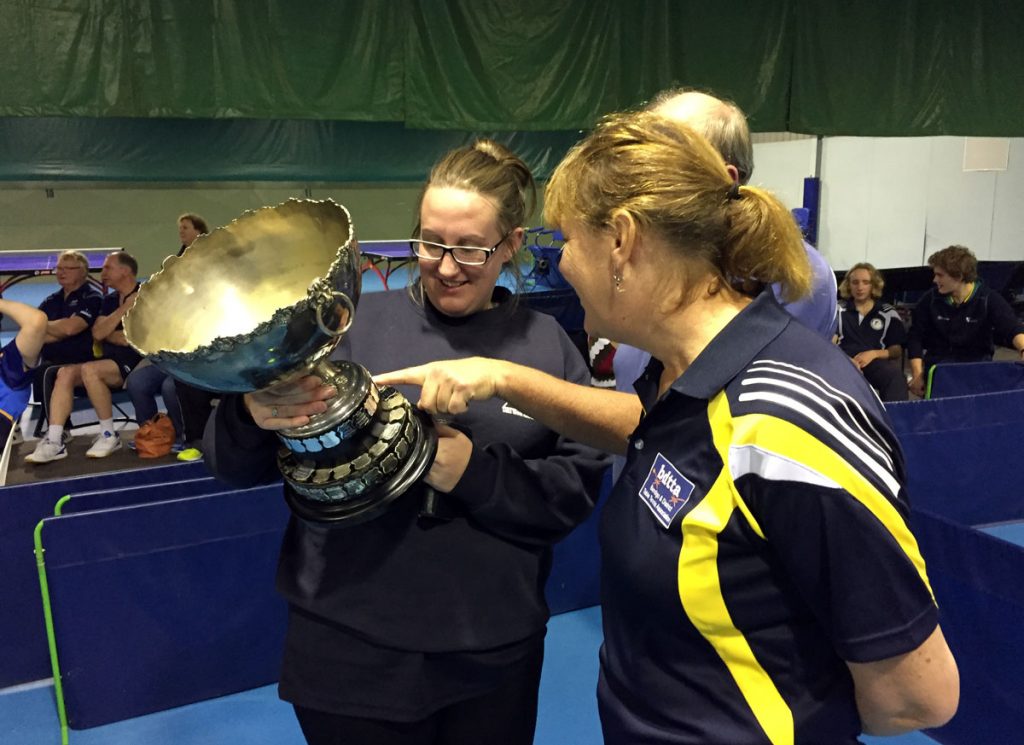 'Yes, yes just there. Can you see it?'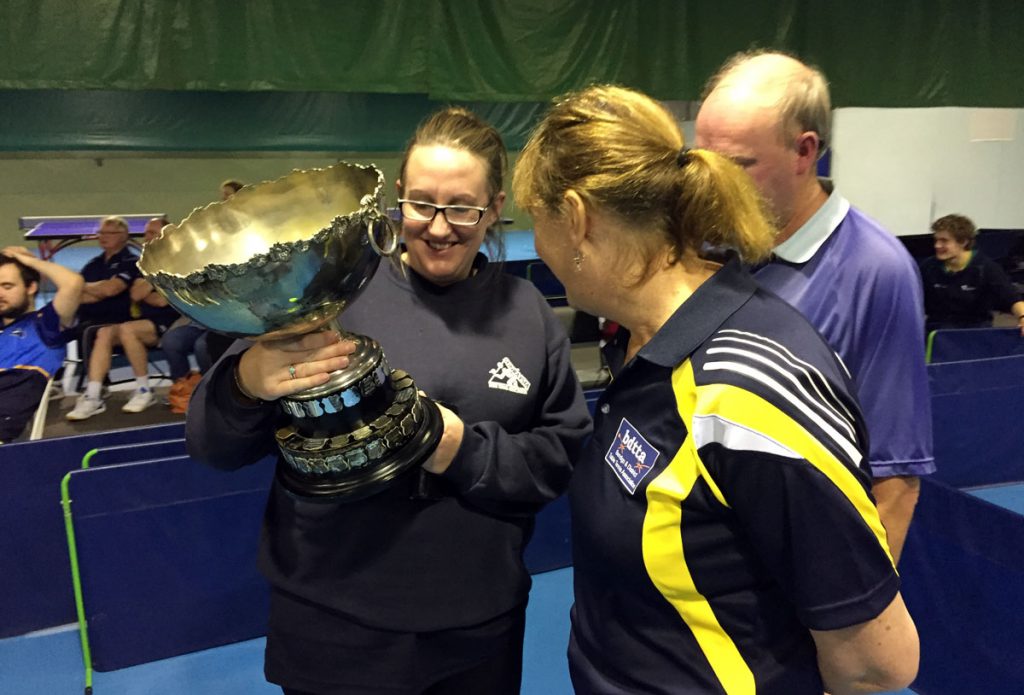 'Oh there …. Now I see it'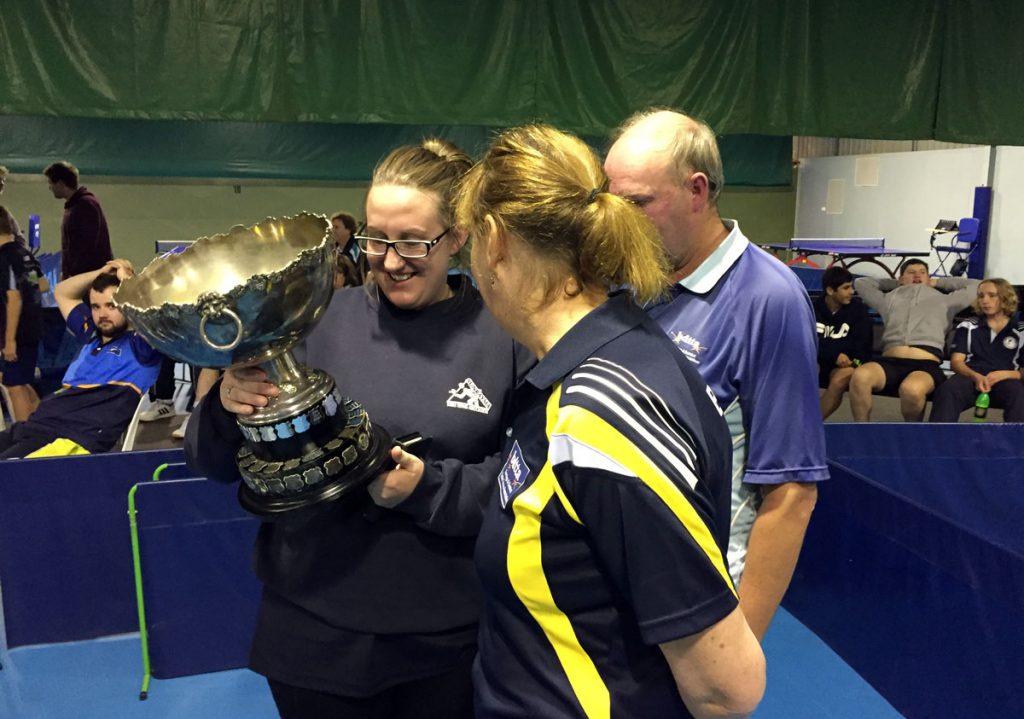 'Right beside my name that now appears twice on it'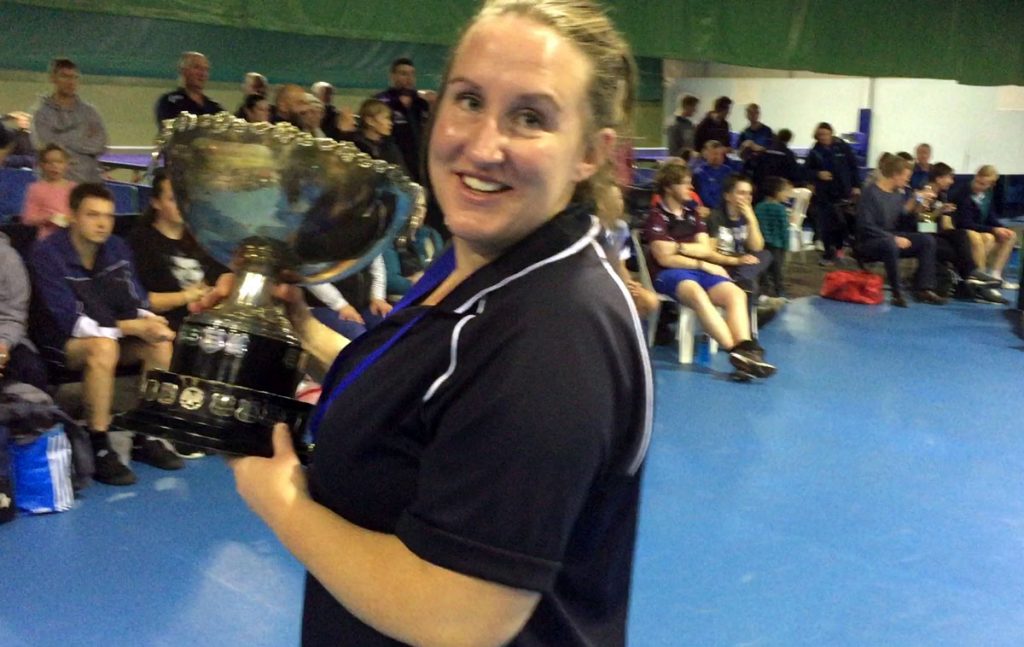 'Wait till I tell Li Li about this'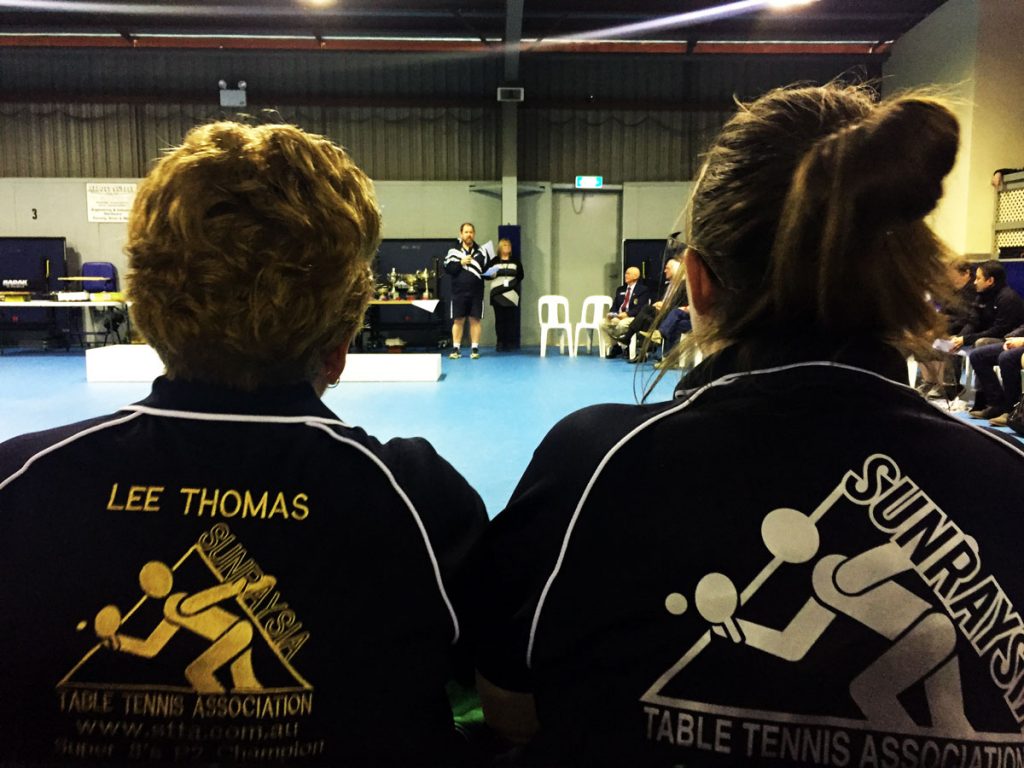 'Li Li you are not going to believe what I just had to deal with!'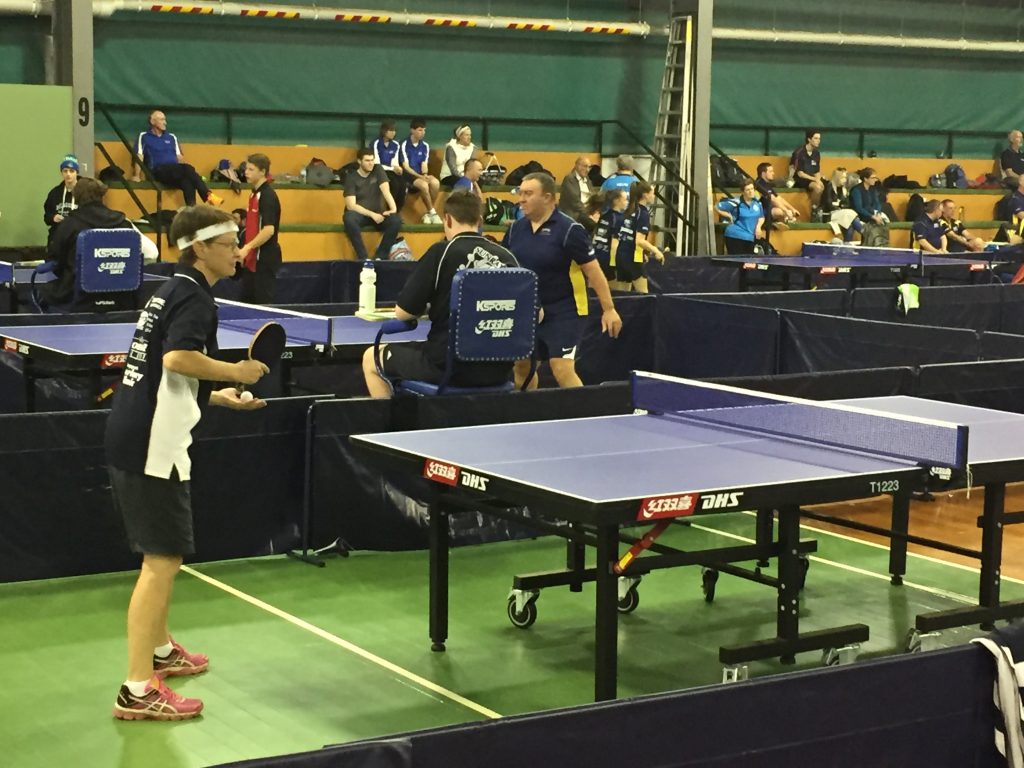 Operation Robbo! In a strange twist it seemed that Robbo had made a guest appearance at Country Week playing for the opposition as you can see above. You may notice the same illegal cupping action.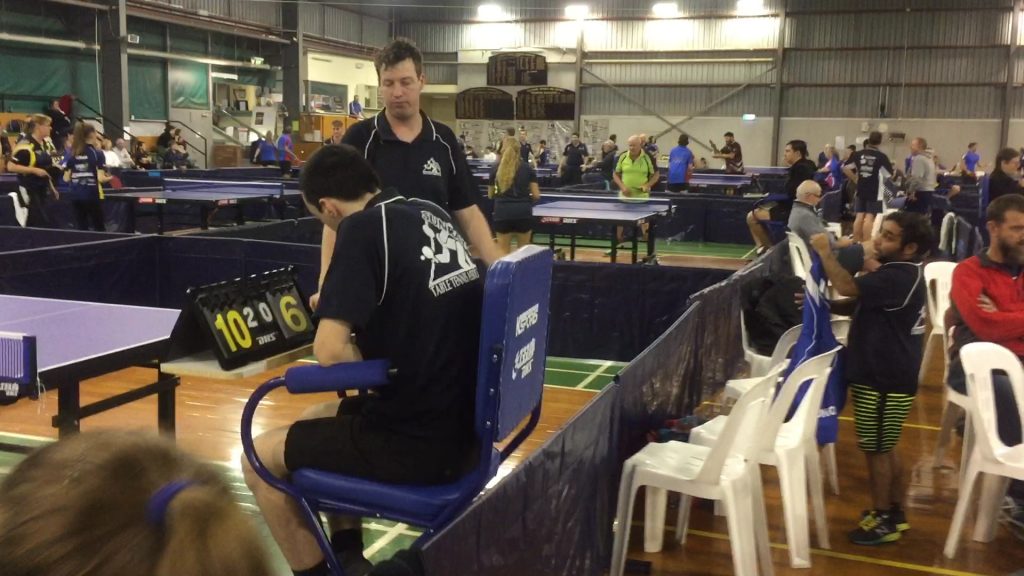 The Hensgens and the Big Q made it their mission to knock off the Robbo lookalike, but that was easier said than done.
As it turned out, Robbo's sister/cousin/twin was just too good …. As it also turns out, Robbo does have a sister that lives in Bendigo.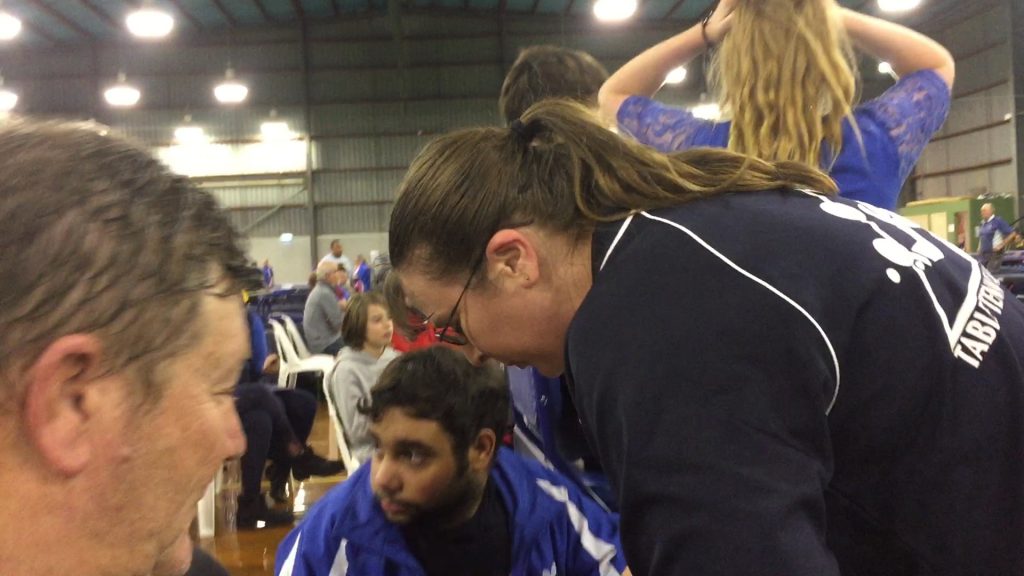 Kerry Wallace was in a tight struggle and at 5 all it was a tense affair. Quentin and Terry offering tips during the break.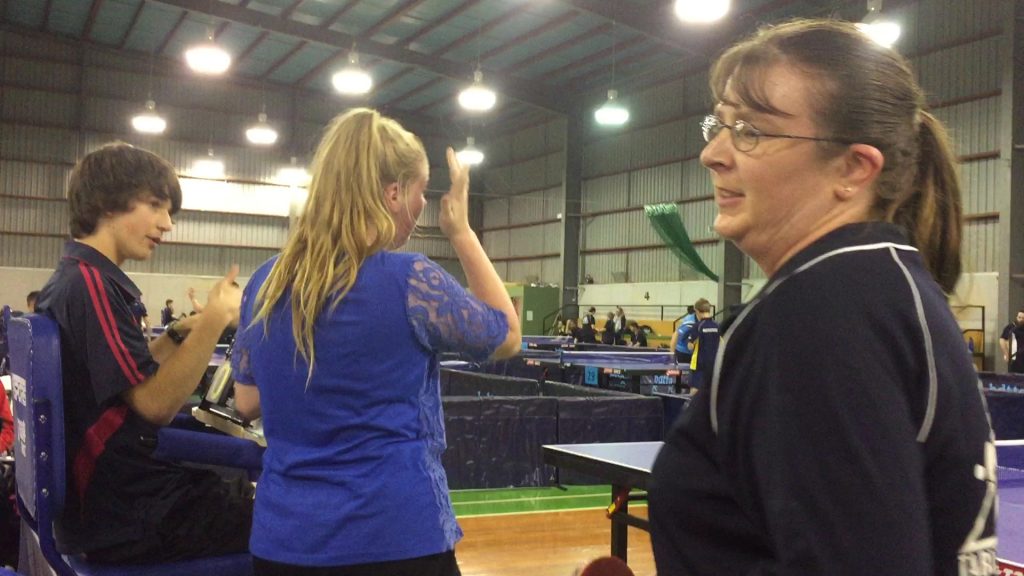 Dont leave me till the last game again you pack of @%%$#$%$%!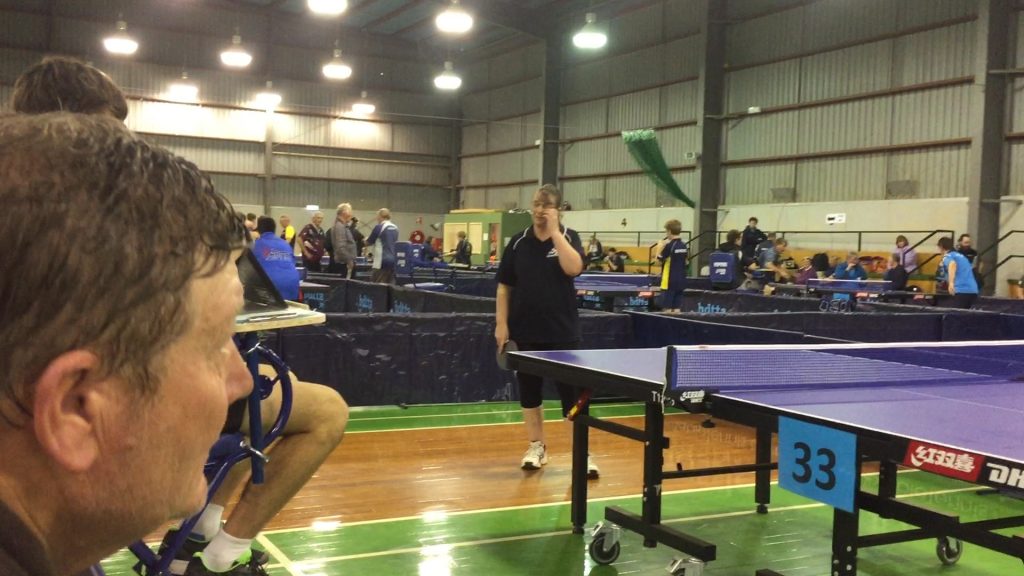 Surely the scotch has kicked in by now!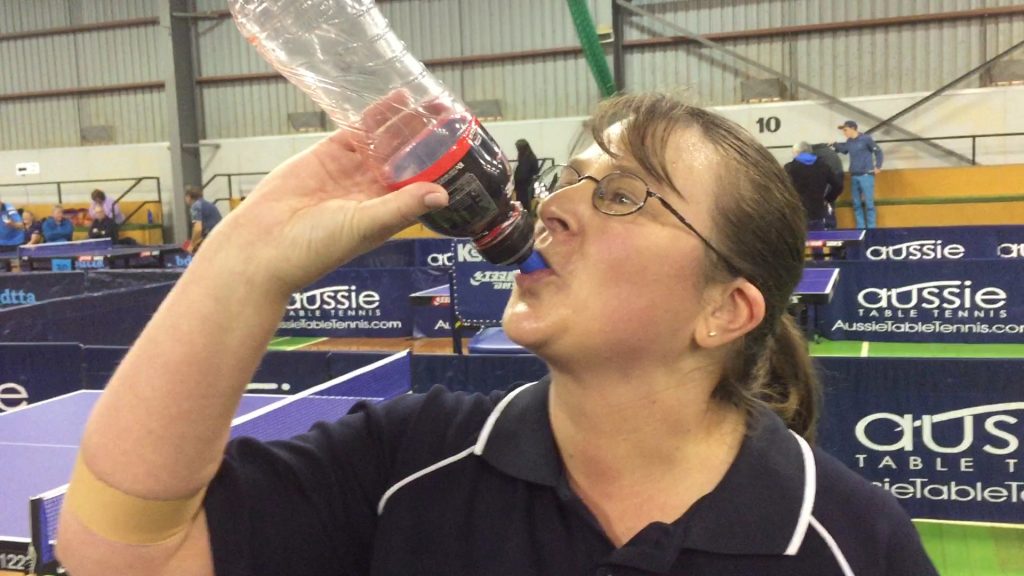 Correction ….. Powerade!