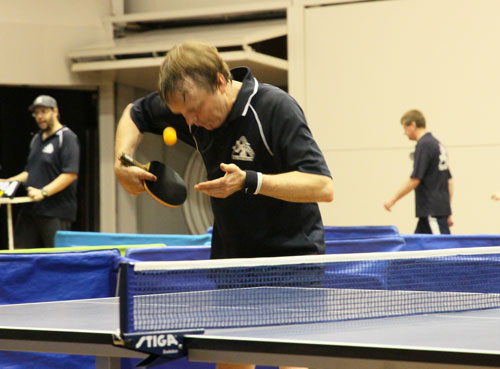 Hurricane in hot water! Stta ethics Committee to rule on suspect serve by Darren 'Cupper' Robinson.
Rnd 10 of the Sunraysia Table Tennis Association ended in controversy with match umpire Denise Henderson issuing a first and final warning to player Darren Robinson over a suspect serve which involves the cupping of the ball.
Whilst members of the Stta board/committee were reluctant to say too much, it is understood  that key members of the association were holding crisis talks to try and put the issue to rest before further bad publicity starts to affect the remainder of the season.
The drama erupted when in the final game of the night between Robinson and Brown, umpire Henderson cautioned Robinson over a cupping grip on the ball in the 3rd set. Robinson did not take the warning too well and responded saying 'I have had my serve checked by a level 1 coach more than i can say for any other player in Mildura'.
Umpire Henderson was seen discussing the matter with association secretary Gavin Carmichael at the end of the match but would not elaborate on the night as to where the matter goes from here.
We also understand that a note was dropped off to Henderson's home mail box in the mid hours of Thursday morning showing rules of service and an image of a world Chinese national cupping a serve.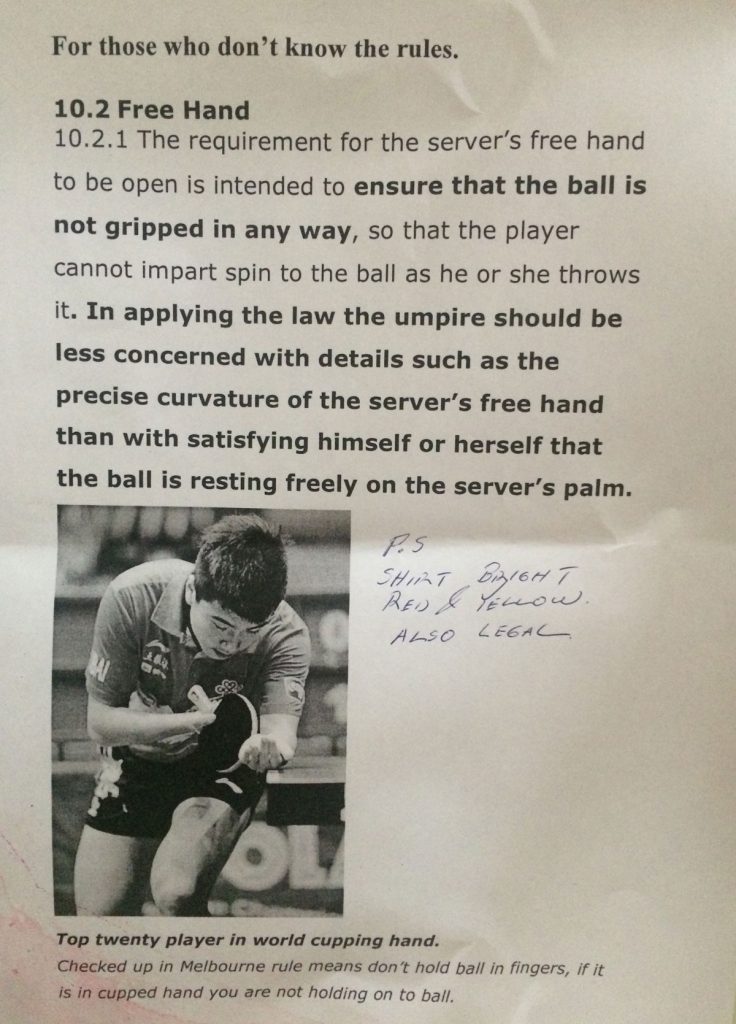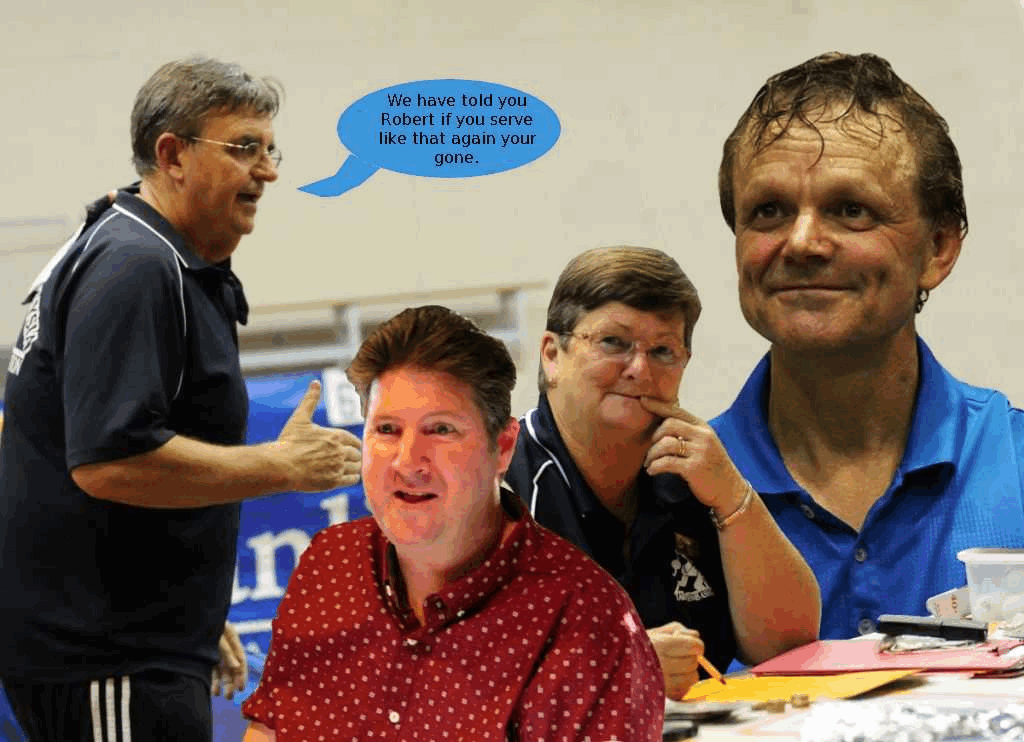 The matter seems likely to head to the highest level with newly elected president Mark 'Bullfighter' Ljubic having the final vote. With Ljubic having made what looked like a seemless transition to the top job, he may have his hands full dealing with this matter as it is such a sensitive issue amongst players.
Meanwhile Robinson is reviewing his options and may opt to take it further should the Stta's Board of Ethics choose to suspend him. Rumours are that he has already asked Gavin Carmichael for help on this matter, and given that Richie has secret ties with Rebel League members Richie's position within both groups may lead to a conflict of interest which could further jeopardize his own ambitions of one day returning to the top position with the Stta.