Read Time:
14 Minute, 40 Second
Sunraysia Table Tennis "Cash Converters" results Round 9: –
PENNANT ONE:
The feature of round nine results of the "Cash Converters" Sunraysia Table Tennis pennant was the victory by bottom team Regional Taxation Services over second placed Cash Converters while top team Mallee Bearings continued on their undefeated way and are now three wins clear at the top of the ladder.
– Regional Taxation Services 6 (Wayne Carmichael, Leslie Ncube 2, Reece Kurrle 1) d Cash Converters 5 (Matt Avers 3, Andrew Cannard 1)
Regional Taxation Services followed on from their strong win last round and this week played well to defeat the fancied second placed Cash Converters 6-5 in a top-class clash. This victory propelled RTS to fourth place on the ladder.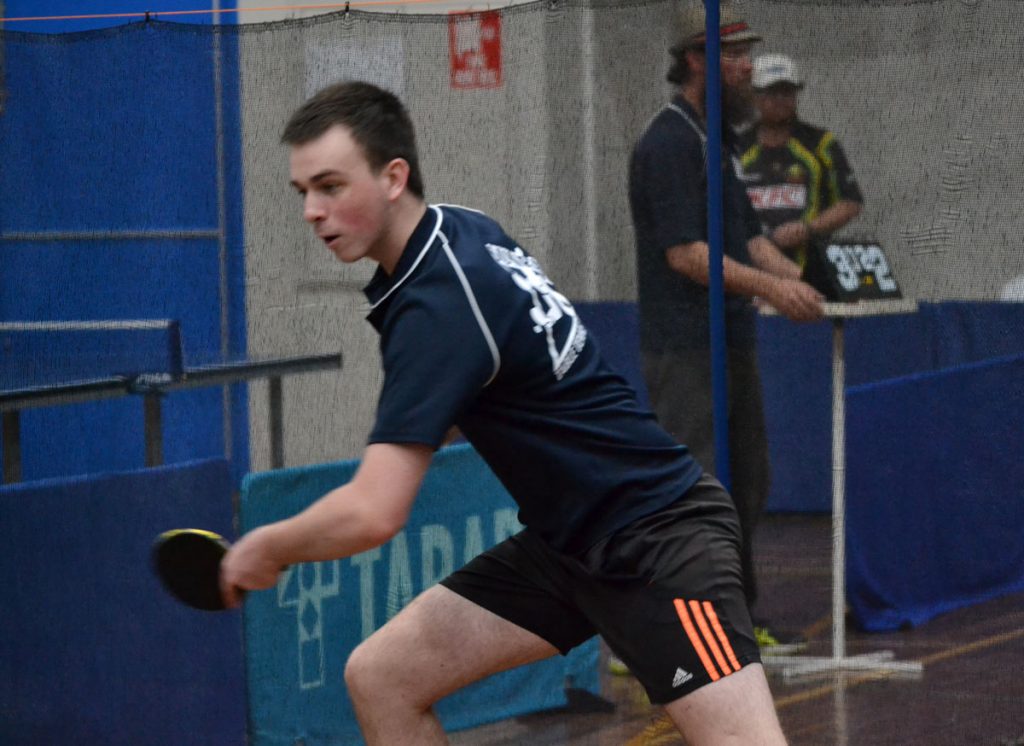 Despite their loss Cash Converters skipper Matt Avers played very well to win three singles and his contest with Wayne Carmichael was a highlight. The two lefties put on a show however it was the youthful Avers who was able to lift at the right times and he won 7-11 11-7 11-9 12-10 in a keenly fought contest.
The doubles were shared with the second starting off close before Carmichael and Reece Kurrle lifted against Avers and Kevin Johns to win 14-12 10-12 11-5 11-4 a strong finish in a crucial match. Leslie Ncube continued his good form winning two tight singles matches including a 12-10 in the fifth victory over fill in Andrew Cannard.  Team mate Kurrle along with his doubles success, earlier led his team off well by defeating Kevin Johns in four sets to give Regional Taxation Services early momentum.
– Max Miller Carpets 6 (Shannon Bowen, Kate Carmichael 2, Leon Brown 1) d Exposed Signage/Apparel 5 (Matt Ljubic, Nicholas Dorman 2)
With their third win in four rounds Max Miller Carpets now sit only one win from second place on the ladder. Their narrow 6-5 win over Exposed Signage / Apparel came despite trailing at one stage 2-4 and later 3-5. In a stirring comeback Shannon Bowen, Kate Carmichael and Leon Brown out pointed their opposite numbers in the last block of three singles to gain the valuable four points.
Bowen and Carmichael both won two singles and combined in the first doubles to defeat young guns Matt Ljubic and Nicholas Dorman in four sets.
Both Ljubic and Dorman won two singles for Exposed Signage. With this loss they have dropped to fifth on the ladder however they can not be discounted from finals action as they are capable of beating any side on their night.
– Mallee Bearings 8 (Joel Thomas 3, Mark Ljubic 2, Ed Hung 1) d Tankard Dental 3 (Gavin Carmichael 2, Jackson Tung 1)
With Joel Thomas continuing his excellent season and winning three singles for the ninth round in succession Mallee Bearings were too powerful for the struggling Tankard Dental winning 8-3. Thomas has now played 27 singles matches successfully and is in good form going into the Victorian Country Championships which take place this weekend in Bendigo.
He also took part in both doubles victories and Mallee Bearings form is looking ominous given that Mark Ljubic also won two singles while Ed Hung won one.   
PENNANT TWO: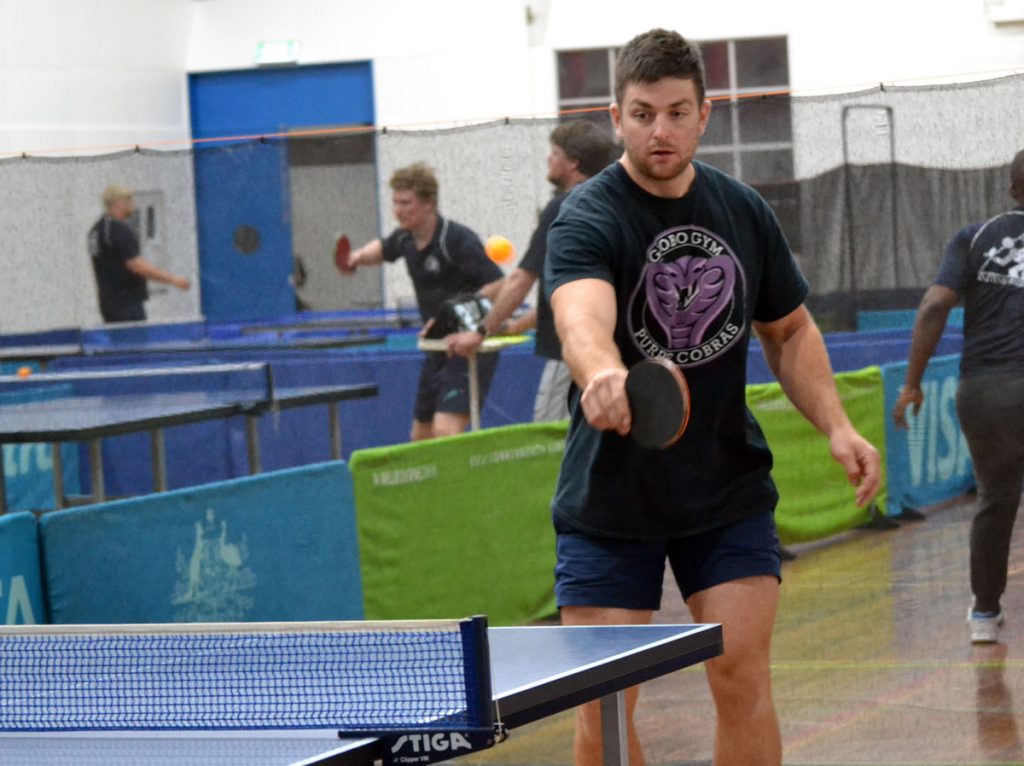 In a welcome return to form, James Chick helped Cookes Pools & Spas to a close win against (now formerly) ladder leaders Weightmans Packaging; MJM Automotive continues its apparent inexorable rise up the ladder, this week jumping from fourth to second with a win against the "Clayton's" Pinnacle Packers team, and Mallee Meats were on fire against Max Miller Carpets, recording a big 9-2 win.
– Cookes Pools & Spas 6 (James Chick 3, Lee Thomas 1) d Weightmans Packaging 5 (Ash Morrison, Nick Barlow 2, Andrew Jones 1)
Cookes Pools & Spas James Chick ended his recent drought of wins with a three game haul in this win against Weightmans Packaging.
And what a game to pick on to return to form.  With this match featuring four of the top eight players currently on the aggregate table, the quality of competition was high.  Chick and his captain Lee Thomas sit fifth and second respectively, while Weightmans Packaging are represented by captain Ash Morrison at fourth, and his number two Nick Barlow third.
Chick was in control in each of his singles rubbers, firstly downing Morrison in four sets, doing a similar job on Andrew Jones, then cleaning up his opposite number Nick Barlow in straight sets, 10, 6 and 7.  To round out a good night, he and Thomas, after dropping the first set in the first doubles to Morrison and Barlow 6-11, took control from then on, taking the last three sets 3, 8 and 1.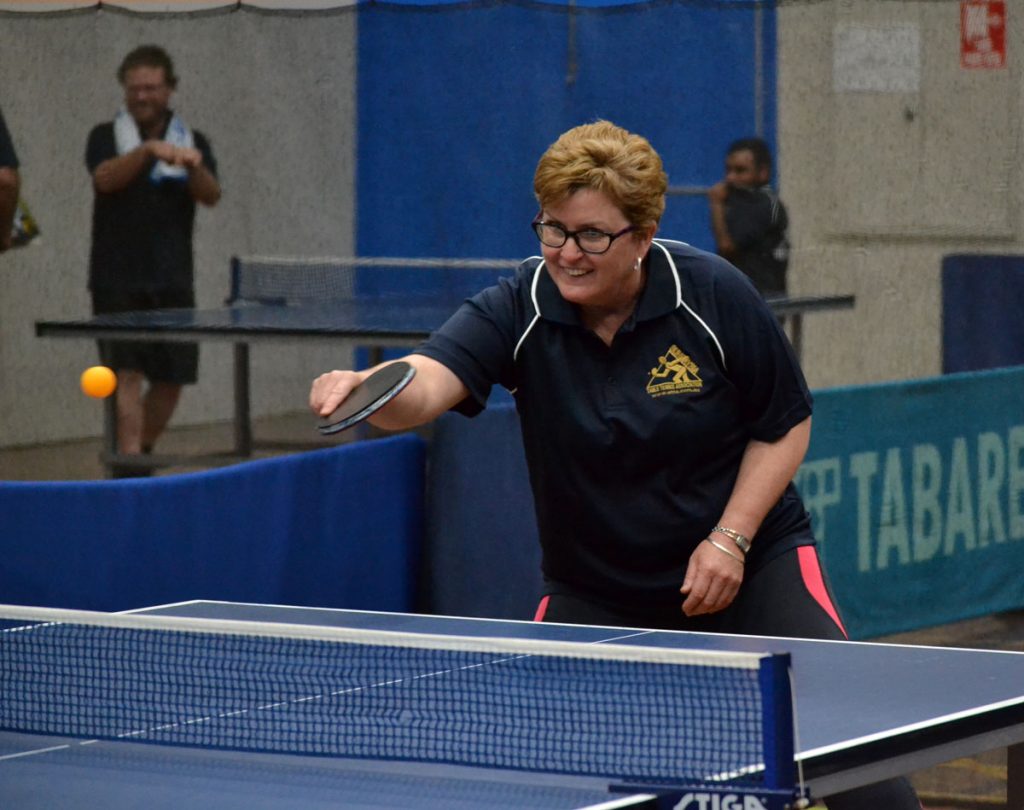 And what of Thomas, then?  Well, Lee had another quiet night, taking just one rubber (against Andrew Jones), and although she led opposing captain Morrison two sets to one in their clash, Morrison carefully took the last two sets 11-9, 13-11 to deny Thomas.
So that was five rubbers – the sixth?  That was the second doubles with Thomas and fill-in Paul Fitzpatrick (doubling up from Pennant Three), getting the better of the much more experienced Morrison and Jones.  Thomas's advice to her younger partner certainly helped in the win too.
For Weightmans, it was a case of "so close but so far".  Both Morrison and Barlow took two singles rubbers and Jones one, but losses in both doubles brought the team undone, and denied them what would seem to have been a straightforward win.
Final scores:  6 rubbers to 5 and 24 games to 19.
– MJM Automotive 8 (Jason Gifkins 3, Quentin Clark, Geoff Wright 2) d Pinnacle Packers 3 (Liam Wood 2)
MJM Automotive captain Geoff Wright did not play for the first three weeks of this competition and for that period his team was stuck fast at the bottom of the ladder.  Since then, the side has lost only one match (against Mallee Meats, who they meet again in the next round – put that in your diary), and with a another win here, they have now risen to be second on the ladder.
But it was not Wright who was the best-performed player in this side on this occasion, it was his number two Jason Gifkins.  For those three weeks Wright was away, Gifkins won just one singles rubber, since then he has won twelve, an average of 2 per match.  Obviously Wright can get the best from his number two.
It must be said though, that the opposition was severely handicapped.  This was a "Clayton's" Pinnacle Packers team.  On this night, none of the regular team-members could play, and so all had fill-ins!  Thanh Nguyen made a welcome return to the club, but was severely under-done with match play, the exciting Liam Wood subbed for Kerry Wallace once again, and Mark Kerr likewise for Brendan Alderton.
So, with the opposition at a disadvantage, MJM Automotive made the most of it.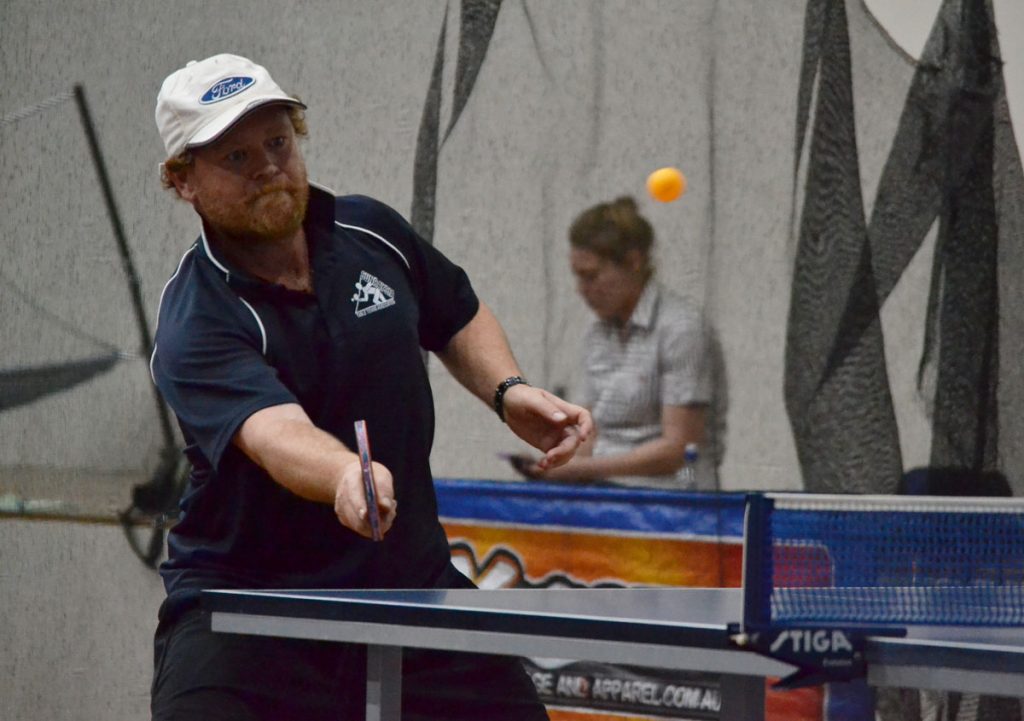 Gifkins dropped the first set of his match to Wood 7-11, before returning fire with fire, taking the last three 6, 3 and 9.  That was to be last set he was to lose all night; playing in the first doubles rubber with Wright, the pair were too good a combination for Nguyen and Wood finishing 5, 5 and 8.  In his remaining two singles rubbers, Gifkins downed Nguyen 7, 8 and 8 and Kerr 4, 8 and 10.
Both Wright and number three Quentin Clark took two rubbers, and with that first doubles, that gave them 8 at the end of the game.
For Pinnacle Packers, Nguyen rapidly improved as the night progressed.  After losing in straight sets to both Wright and Gifkins, he and Mark Kerr played great a doubles rubber, easily downing Wright and Clark 7, 6 and 4.  Nguyen's final singles rubber was against Clark.  Leading two sets to one, Nguyen's lack of match-practice told against him, and Clark kept firing at him to take the match 11-9, 6-11, 9-11, 14-12, 13-11.
The other highlight was the performance of Liam Wood, who once again showed where he will be next season.
After losing his opening singles rubber to Gifkins, Liam blasted Clark in straight sets 6, 8 and 0, and in the penultimate rubber did the same to Geoff Wright, 6, 8 and 9.
Final scores:  8 Rubbers to 3 and 24 games to 14.
– Mallee Meats 9 (Adrian Fox 3, Russell Walder, Arthur Paar 2) d Max Miller Carpets 2 (Bernadette Fitzpatrick 2)
 A couple of weeks ago, Max Miller Carpets led this competition, and Mallee Meats were second to last.  Now, positions are reversed, Mallee Meats at the top of the ladder, Max Miller Carpets fifth.
This was an impressive performance from Mallee Meats, aided in no small part by the inclusion of Adrian Fox, who subbed for Sony Sefer.
The younger Fox won everything he played; three sets against the consistent Tony Malycha (14-12, 11-8, 11-7), four sets against his father Anthony, and similarly just four sets against the current aggregate leader Bernadette Fitzpatrick, a close 11-7, 12-10, 10-12, 14-12.  And with Russell Walder the second doubles went to Mallee Meats in just three sets 7, 7 and 4.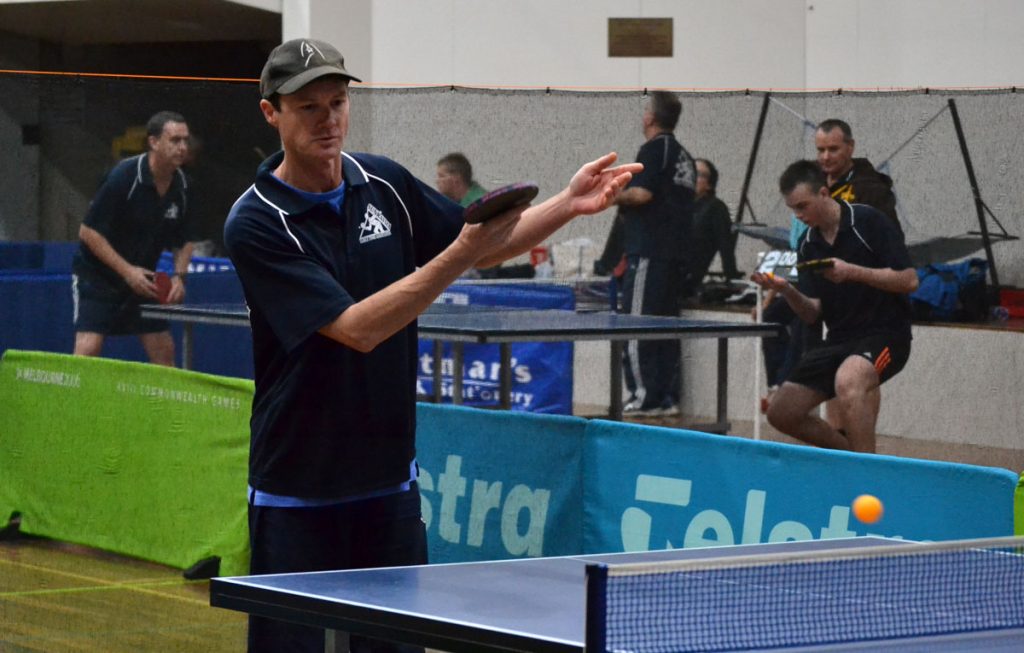 Mallee Meats captain Russell Walder and number three Paar both won two singles rubbers, to give their side a very handsome 9-2 win.
This was a very disappointing game for Max Miller Carpets when it is considered that only four rubbers went beyond three sets, and of those four they won just one.  Of the other seven rubbers, all three sets, it was worse, they won just one again.
Final scores:  9 rubbers to 2 and 28 games to 10.
PENNANT THREE:

The three top sides won again this week, confirming their positions in this competition.
– Weightmans Packaging 8 (Jeremy Corrin 3, Dylan Wood 2, Rohan Reimers 1) d Mallee Meats 3 (Peter Fitzpatrick 2, Therese Fitzpatrick 1)
Weightmans Packaging were untroubled in this clash with Mallee Meats.
Captain Jeremy Corrin once again took three singles rubbers, number two Dylan Wood two, and number three Rohan Reimers one.  Added to these rubbers were both doubles, both in just three sets.
But both Wood and Reimers had to work for at least one of their rubbers.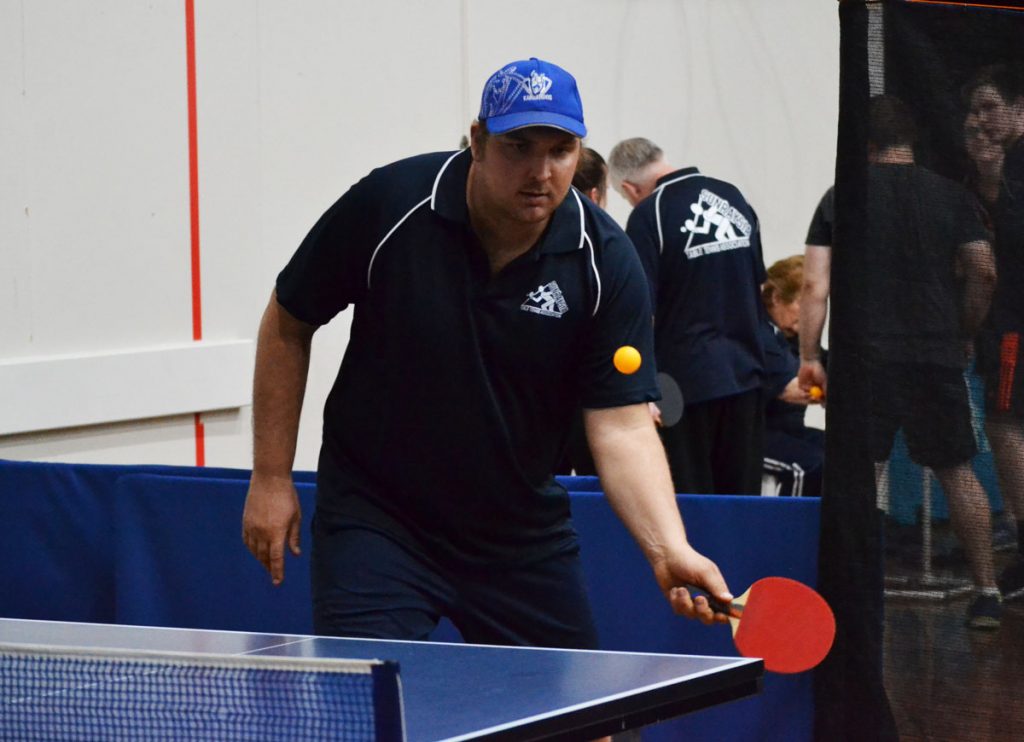 Reimers had to deal with a determined Marcus Cimino (subbing for Arnold Jago), in the second round of singles.  Cimino got off to a great start, leading two sets to one 11-7, 8-11, 11-6 only for Reimers to move up a gear in the fourth and with an 11-2 scoreline levelled at 2 rubbers all.  Cimino could not duplicate his earlier dominance, and with Reimers playing better, the fifth set was close, Reimers winning it 12-10.
The very next rubber featured Dylan Wood and Therese Fitzpatrick.  Dylan might have thought their match would be a no contest after winning the first set 11-0, but the balance of the match was more representative of their abilities.  The youngest of the Fitzpatrick's took the game up to Wood, but Wood played more consistently winning the fifth 11-5.
After a couple of encouraging wins, Mallee Meats have now lost their last three games, and remain level with Tankard Dental on wins at the bottom of the ladder, only ahead on percentage.
Final scores:  8 rubbers to 3 and 25 games to 15.
– Sammy's Slammers 9 (Liam Wood 3, David Sergi, Brice Lock 2) d Tankard Dental 2 (Therese Fitzpatrick 2)
Sammy's Slammers recorded another big win in this game, confirming as the number two team in the competition.
With Tankard Dental captain John Fitzpatrick being the only winner for his side, the result of the match was determined as early as rubber seven.
Sammy's Slammers played well it must be said.  Liam Wood won his three singles rubbers in three and then dashed up to Pennant Two to grab another two up there!  Captain David Sergi picked up two,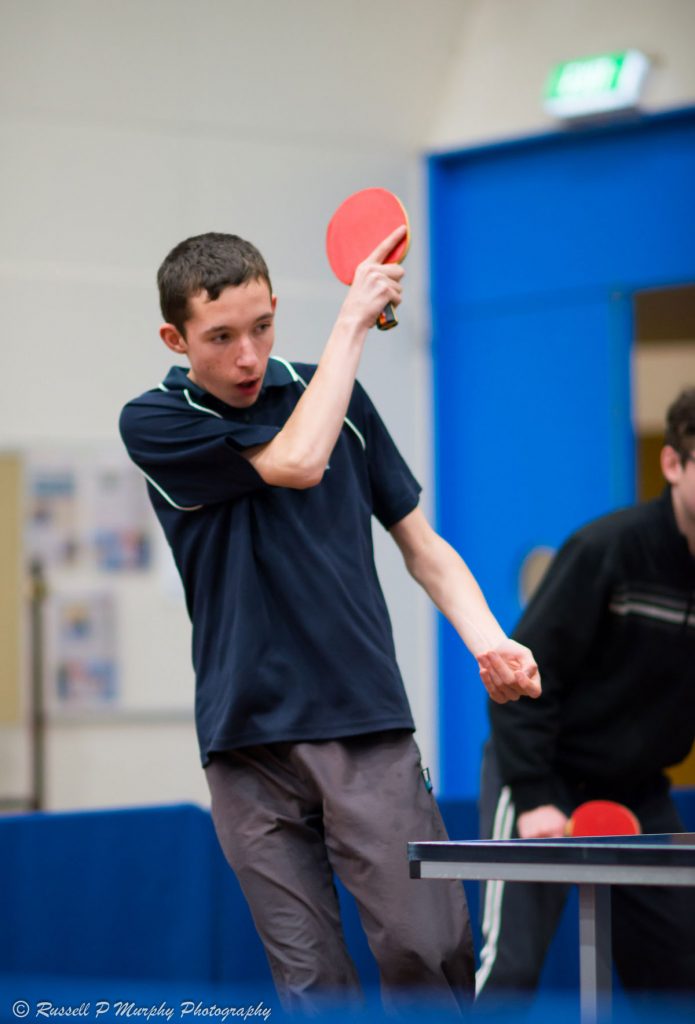 and number three Brice Lock showed that in taking two singles rubbers the last time these sides met was not a fluke, took two again.  His win against Karly Leach in four sets was particularly commendable, and then after he and Wood took the second doubles in the next rubber in four sets, he was unstoppable when he met Luke Ljubic.  Mind you, it was no walkover, the two youngsters playing great table-tennis, but Lock it was who had the edge, winning 11-9, 11-9, 13-11.
Although they now sit at the bottom of the ladder, Tankard Dental are not out of this competition by any means.  They trail Mallee Meats only by percentage, and are only one game behind the team in fourth, MJM Automotive.
Final scores:  9 rubbers to 2 and 28 games to 11.
– Regional Taxation Services 8 (Paul Fitzpatrick, Lachlan Prothero, Huseyin Ismail 2) d MJM Automotive 3 (Sabrina Fitzpatrick 2, Tom Morrison 1)
With all players contributing to the win, Regional Taxation Services would be pleased with their night's work here.
Only captain Paul Fitzpatrick might feel a little peeved – with his team-mates Lachlan Prothero and Huseyin Ismail downing opposing captain Tom Morrison (Prothero a good five setter, Ismail likewise), Paul might have expected that he too might do the same and take three rubbers for the night, but Morrison turned his inner switch and kept Fitzpatrick out of their match, winning 11-4, 7-11, 11-8, 11-8.  That loss by Fitzpatrick and with Jeremy Corrin winning three in his match with Mallee Meats, these two players are now equal second on the aggregate ladder with 22 wins each.
Disappointments aside,
Ismail once again showed his value as a player who will hang-in-there.  After a three set loss in the opening rubber to the best performed MJM Automotive player Sabrina Fitzpatrick, Huseyin took an improbable win against MJM Automotive captain Tom Morrison 9-11, 11-7, 14-12, 10-12, 11-4.  He then combined with captain Paul Fitzpatrick to win the second doubles against Morrison and Nick Kiapekos in a close five set contest, winning 9-11, 11-6, 8-11, 13-11, 14-12.  But his night was not over yet, as Nick Kiapekos is always on for a fight, and so it was, the two number three's played five sets for a result, Ismail once again victorious 5-11, 11-4, 9-11, 11-9, 12-10.
And Lachlan Prothero had a pretty good night too – his first round five set win against Morrison showing his clear improvement this season.  He and captain Paul Fitzpatrick then took the first doubles rubber against Morrison and Sabrina Fitzpatrick, and he finished his run of wins with a four setter with Nick Kiapekos 11-2, 11-3, 8-11, 11-5.
For MJM Automotive, Sabrina Fitzpatrick was once again the best-performed player there.  Fitzpatrick took two singles rubbers (Prothero and Ismail) both in three sets, and did all she could to help Morrison win the first doubles against son Paul and Prothero, eventually losing in five.
Final scores:  8 rubbers to 3 and 25 games to 20.
PENNANT FOUR:

In Round 9 Action we saw the emergence of an early Flag Favourite.
– Tankard Dental 8 (Matt Sires, Isaiah Bettess 3, Austinn Taylor 1) d Dunkley Scales 3 (Kim Avers, Karl Whitney 1)
With both teams coming off solid wins last week on paper this looked a very evenly poised match. However, as the night unfolded we find that Tankard Dental have earned early bragging rights as being Flag Favorites. Isaiah Bettess again led the way in winning his three singles and as it seems every week survived a five set match marathon early in the night – this time coming from two set to love down to defeat Karl Whitney 9-11, 6-11, 11-7, 11-5, 11-8.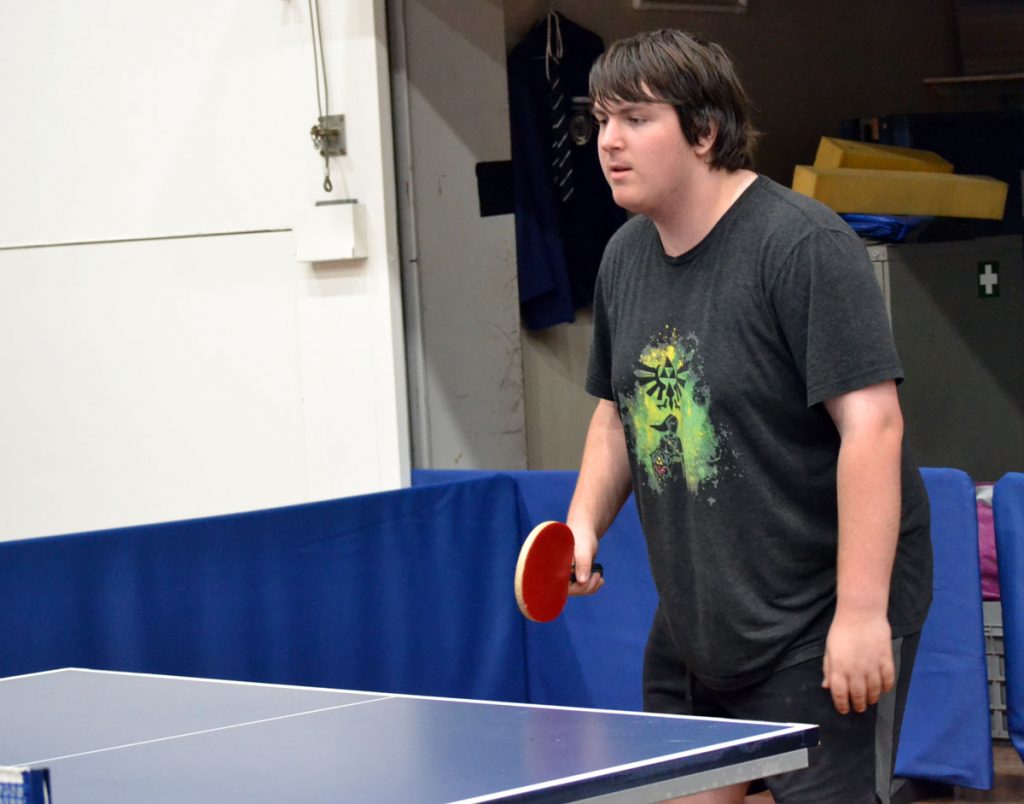 Number Two for the 'Dentist's Matt Sires was in great form winning all his matches in straight sets in a dominant display. Dunkley Scales may be battered but will need to regroup quickly as they can ill afford another poor performance next week. Tankard Dental is on a roll and won this contest 8-3.
– Cookes Pools & Spas 6 (Matt Cherry 3, Miya Lock 2, Kayla Bettess 1) d Mallee Meats 5 (Andrew Kremor 2, Jacinta Ljubic 1)
Well this match went down to the wire. Mallee Meats started off well and raced to a 3-1 lead after Andrew Kremor and Jacinta Ljubic won the first doubles in four sets against Matt Cherry and Kayla Bettess 13-11, 9-11, 11-5, 11-6. With the chips down Miya Lock then put her foot down and won two singles and a doubles match for Cookes that proved to be decisive in the overall wash-up of this match. In an unorthodox move the last match for the night was contested between the two opposing Captains.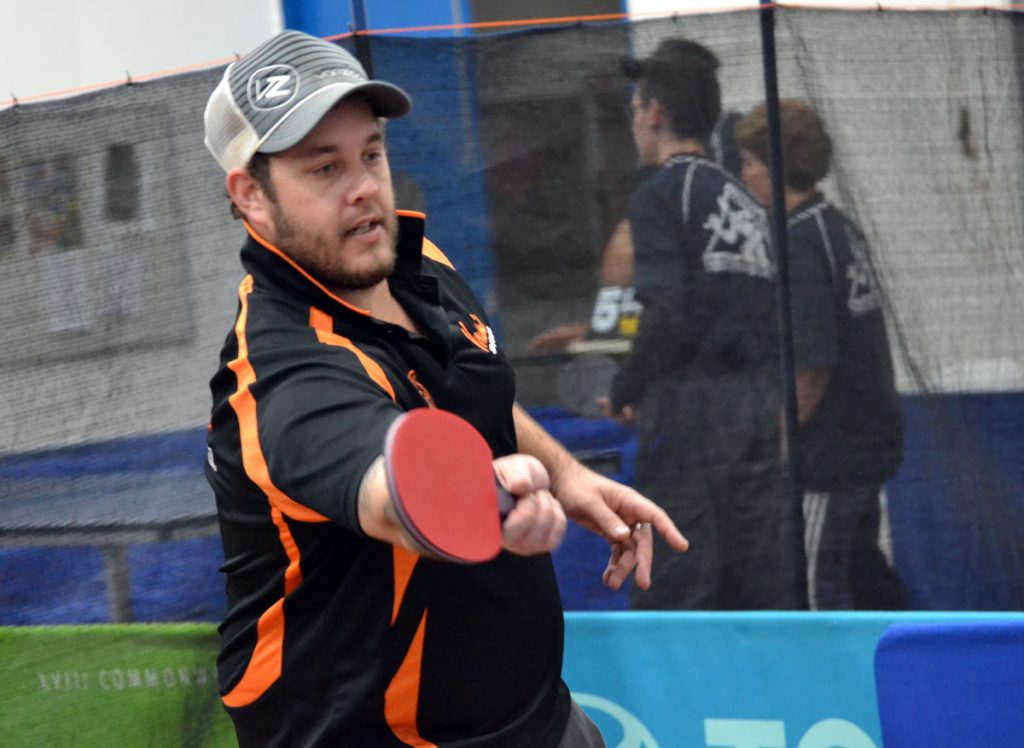 Cherry got off to a great start taking the first 11-6 before Kremor returned fire taking the second 12-10. Cherry is undefeated in singles this season and kept this record in tact by taking the final two sets 11-6, 11-6 to secure the win. So in conclusion, a fast finishing Cookes Pools and Spas leaving Mallee Meats in their wake and taking this one out 6-5.