Read Time:
1 Minute, 32 Second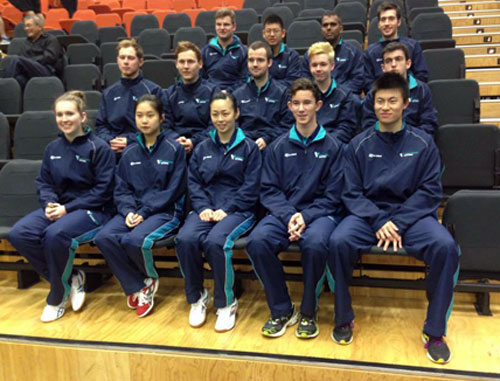 Dillon has had more success this past month. He played in the
Victorian Men's team at the National Senior and U/21 
Championships, with the team winning the event in a very close 
final (4/3) over NSW. Dillon won 75% of his team matches for 
the week. He also took silver in the U/21 doubles, and bronze 
in the Men's Open Doubles and U/21 singles.

In the Croydon pennant Dillon finished at No. 1 on the 
aggregate, despite missing some matches due to tournaments 
(this is a high quality competition).

He won the Croydon Junior (a top 4 tournament), coming back 
from a match point in the semi, and beating Dominic Huang 
again 4/1 in the final. Dominic is off to the Youth Olympics 
in a couple of weeks.

Next it was off to New Zealand for the NZ Open Junior 
Championships, where Dillon was runner-up to Roger Rau 
(no. 1 in Oceania). This was the only singles match Dillon 
lost all week, team or individual. His team (Croydon club) 
took silver in the team event, and Dillon took silver in the 
doubles with Victor Ma.

Saturday week is the Victorian Junior Closed, followed by 
Super League at Coburg (Bruce Carter) on the Sunday. And the 
following weekend is the National Top 10, where the top 10 
boys nationally play each other. This is the 2nd most important 
tournament of the year for him, after the National Junior, 
which are in Sydney in September.

I hope everyone is enjoying the Commonwealth Games. Dillon 
trains weekly with David Powell, who is in the team, and has 
taken Heming Hu to 7 (4/3) twice. This bodes well for Dillon's 
chances to make the Commonwealth Games team in 2018 on the 
Gold Coast, which has always been a goal for him.

Regards, Julie.
I