Read Time:
2 Minute, 40 Second
Pennant one      Matt Ljubic
Pennant two      Peter Midgley
Pennant three   Colin Moore
Pennant four     John Fitzpatrick
Doubles tournament
During the school holiday break, from home and away matches, the Sunraysia Table Tennis Association held their annual doubles tournament. This was a successful night with  28 players taking part from all grades.
The format over the eight matches was that a different partner was drawn for each player each round and at the end of the night the leading player from each of the four pennants was declared the winner.
This is an excellent opportunity for a pennant four player to partner say a pennant one player, an opportunity they would not get any other time during the season under match like conditions. With only two rounds to play before finals this tournament enabled those taking part to hone their skills in the lead up to finals.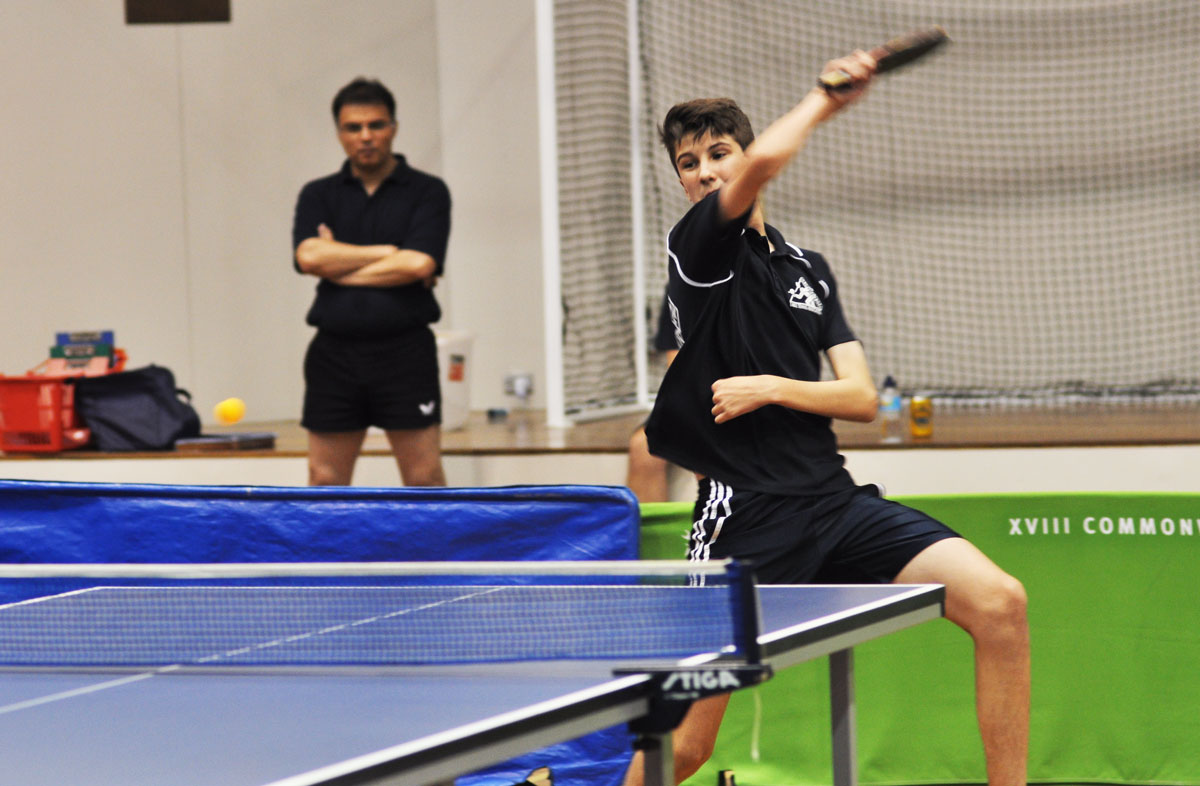 In a top performance first year pennant one player 16 year old Matt Ljubic amazingly went through the competition without losing a match to win eight from eight matches and he was able to defeat perennial doubles performer Wayne Carmichael who finished on seven wins.
In pennant two Peter Fitzpatrick was off to a flyer winning his first six matches, however stumbled in the final two to allow experienced campaigner
Peter Midgley to come through and win by one in an exciting finish.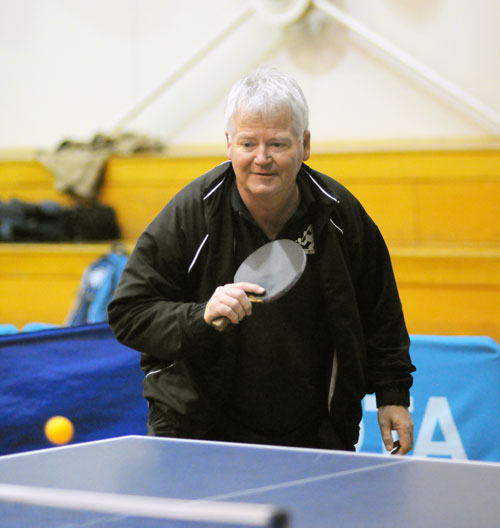 Colin Moore proved too steady in pennant three winning five matches while in Pennant Four junior player
John Fitzpatrick showed the way winning five matches of his eight to take the pennant four title. This was a great effort from the thirteen year old who has an exciting future in table tennis.
Normal pennant competition recommences this week with only two rounds remaining before the finals. Social table tennis is also available on Monday evenings from 7.30pm at the Irymple Leisure Centre.
A summary of the season to date for each pennant follows:-
Pennant One Ladder: Fishers IGA 40, Dunkley Scales 36, Max Miller Carpets 28, Weightmans Packaging 24, Mallee Bearings 20, Tankard Dental 8
Singles Aggregate: Joel Thomas 36, Wayne Carmichael 35, Gavin Carmichael 34 Shannon Bowen 31.
No 2 players aggregate: Andrew Cannard 26, Matt Ljubic 20
No 3 players aggregate: Kate Carmichael 15, Ed Hung 13.
Pennant Two ladder: Weightmans Packaging 40, Max Miller Carpets 28, Spanline 28, Pinnacle Packers 28, Tankard Dental 20, Fishers IGA 12.
Singles Aggregate: Peter Midgley 33, Leon Brown 30.
No 2 players aggregate: Arnold Jago 22, Cole Keegan 22,
No 3 players aggregate: Aidan Moore 17, Tony Malycha 16.
Pennant Three ladder: Weightmans Packaging 48, Bishop Builders 24, Pinnacle Packers 24, Dunkley Scales 24, Fishers IGA 20, Mallee Bearings 16.
Singles Aggregate: Rod Healy 38, Jeremy Corrin 26, Karly Leach 26.
No 2 players aggregate: Jai Green 24 Peter Edwards 21.
No 3 players aggregate: Jol Peters 16, Paul Fitzpatrick 15, Jeff Hards 14.
Pennant Four ladder: Fishers IGA 52, Sunny Daily 28, Weightmans Packaging 16, Max Miller Carpets 8.
Singles Aggregate: Cambell McKenzie 35, Kumail Jaffry 30, Paulo Reyes 28.
No 2 players aggregate: Quentin Clark 27, Ben Hosking 22.
No 3 players aggregate: Soyel Zahidi 24.