Read Time:
12 Minute, 0 Second
ROUND 2

Close results were the order of round two of the Sunraysia Table Tennis Association pennant one matches with all contests decided by one rubber. Only one team , Exposed Signage and Apparel remains undefeated.
PENNANT ONE:
– Exposed Signage/Apparel 6 (Nicholas Dorman 3, Leon Brown, Thanh Nguyen 1) d Regional Taxation Services 5 (Kate Carmichael, Leslie Ncube 2)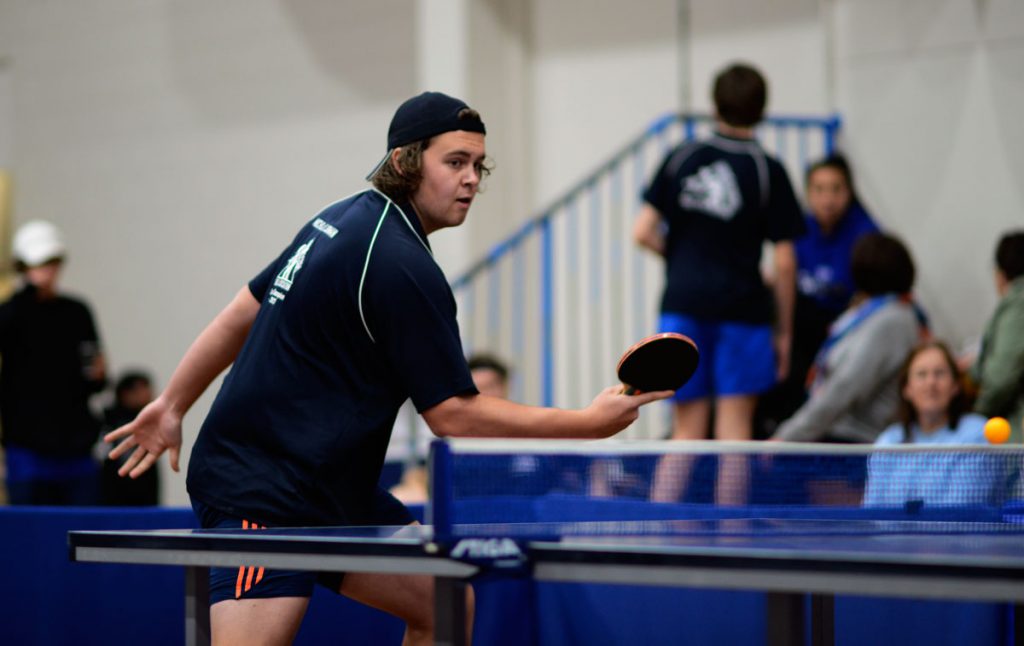 The Exposed trio of Nicholas Dorman, Leon Brown and Thahn Nguyen, after a huge win last round, this week defeated Regional Taxation Services in a nail biter 6-5.
Exposed skipper Nicholas Dorman again won three singles to remain undefeated after two rounds, his 15-13 15-13 win over Kate Carmichael was a highlight match.
For Regional Taxation Services Carmichael won two singles while team mate Leslie Ncube in his final match in the STTA won two also, including a drawn out affair over Leon Brown 10-15 19-17 21-19. Ncube is moving from the district for employment reasons and has been a fine addition to the local competition just coming off a premiership in the recent winter pennant. A quality player and a quality person.
– Mallee Bearings 6 (Joel Dorman, Gavin Carmichael 2) d Max Miller Carpets 5 (Matt Ljubic 3, Mark Ljubic, Lee Thomas 1)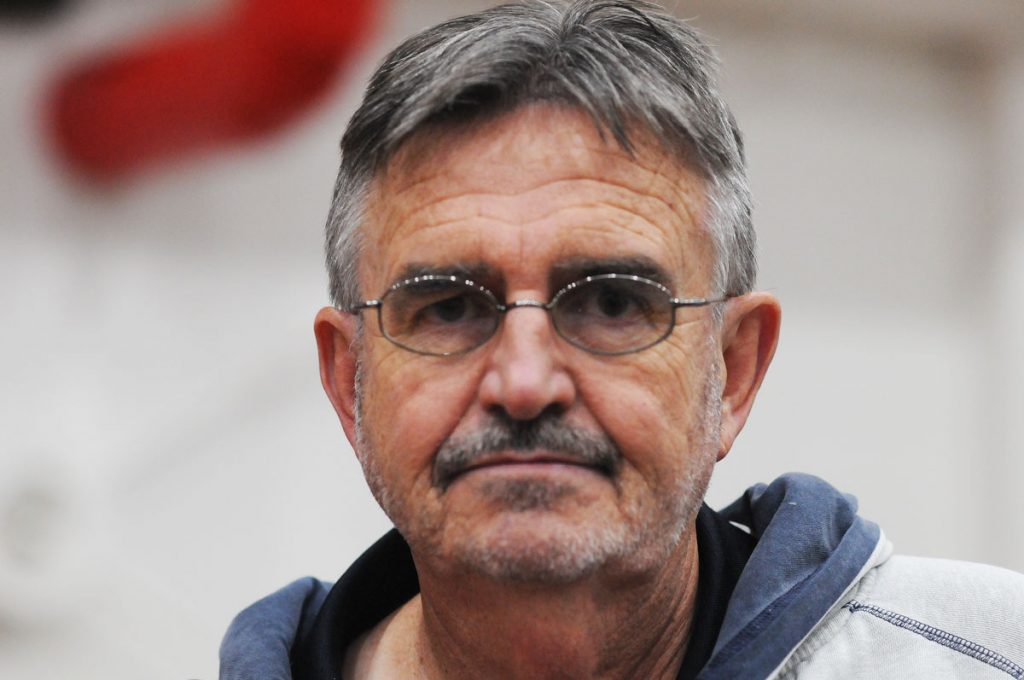 After a close loss last round Mallee Bearings bounced back to defeat early season favourites Max Miller Carpets 6-5. Despite Matt Ljubic winning three singles for the Carpeters it was the loss of both doubles that was to prove costly. Mallee Bearings skipper Joel Dorman is in good early season form and included with his two singles victories was his important part in both doubles successes with team mates Gavin Carmichael and Michael Hensgen respectively.
The first doubles was a real highlight with Dorman and Carmichael outlasting the Carpeters Ljubic father and son combination of Mark and Matt. This was a topsy turvy match with the first stolen by Dorman and Carmichael, they took a 10-3 lead in the second and victory was in sight in straight sets however team Ljubic stormed back to take the second game, the third was again tight before the Mallee Bearings pair took the match 16-14 14-16 15-11 a vital victory in the context of the result.
– Cash Converters 5 (Jackson Murphy, Liam Wood 2) d Tankard Dental 4 (Reece Kurrle 3, Kevin Johns 1)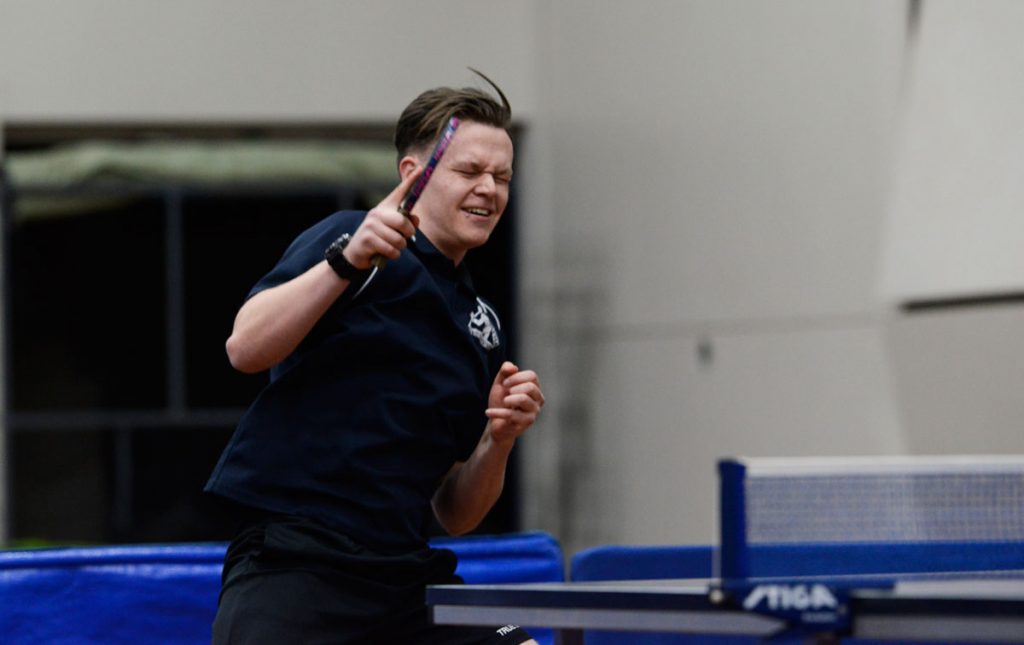 The remaining match was a two versus two affair as each number one player Cash Converters Phil Smith and Tankard Dental 's Wayne Carmichael were unavailable. The doubles would in the end decide the fate of either team and it was the Converters pair of Jackson Murphy and Liam Wood who would win a tight three setter over Reece Kurrle and veteran Kevin Johns. In an entertaining tussle Murphy and Wood took the points 13-15 15-10 15-11.
By winning a singles each Wood and Murphy ensured the Converters would take the four points despite Reece Kurrle winning each of his singles for Tankard Dental.
PENNANT TWO:
MJM Automotive recorded another big win, this time at the expense of Weightmans Packaging; Max Miller Carpets recorded a win also, albeit a little more modest; and Pinnacle Packers after a loss in the first round defeated Mallee Meats in the closest game of the round, 6-5.
MJM AUTOMOTIVE v. WEIGHTMANS PACKAGING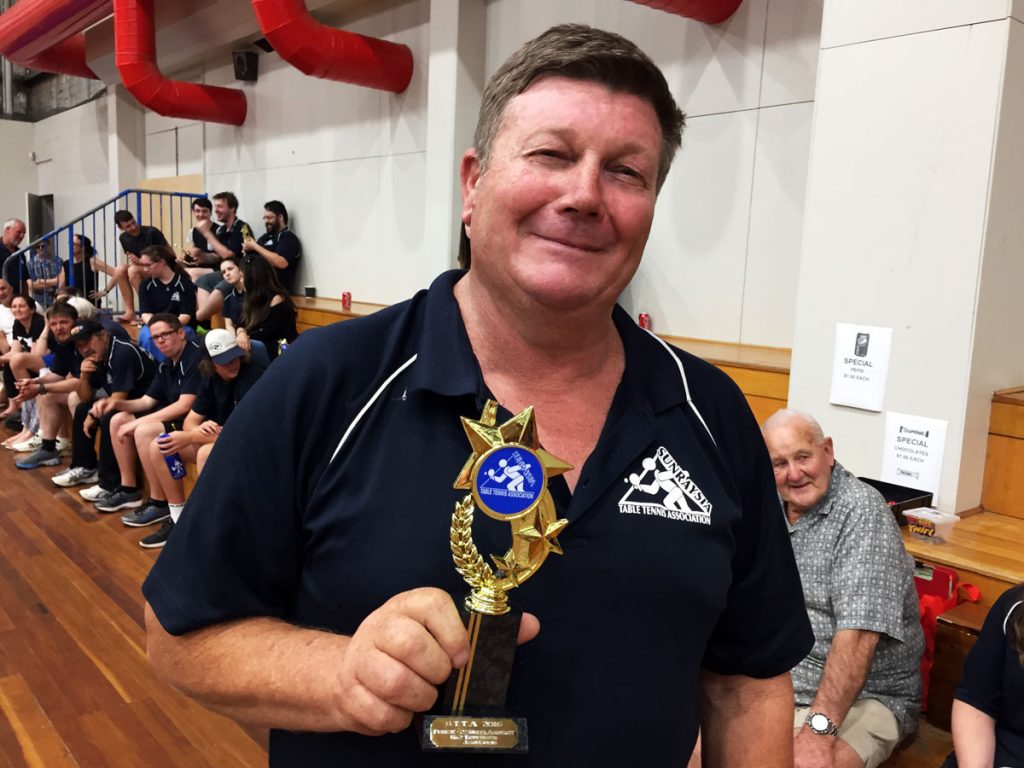 MJM Automotive were never in trouble in this match, defeating Weightmans Packaging 8-3, a repeat of their score in the opening round.
MJM rattled off the first five rubbers before Weightmans got a look in. Even so, they finished the game off immediately, taking the next two rubbers, then taking one in the final round of singles.
The destroyer for MJM Automotive was their number two Terry Martin, who won three singles, and in so doing dropped just one set, and this to Weightmans Packaging number three Rohan Reimers, who was filling in for the absent John Fitzpatrick.
MJM Automotive captain Paul Kealley could not match Martin, but took two wins nonetheless, losing to his opposite number Tony Malycha.
And Marcus Cimino also took a rubber, to go with the two he won last round, in what is a good start to his Pennant Two career.
MJM Automotive won both doubles rubbers – Kealley and Martin winners in two sets against Malycha and Dylan Wood, and later Kealley and Cimino won a closer three set contest with Malycha and Reimers, 12-15, 15-6, 15-13.
Final scores: 8 rubbers to 3 and 18 games to 8.
MAX MILLER CARPETS v COOKE'S POOLS & SPAS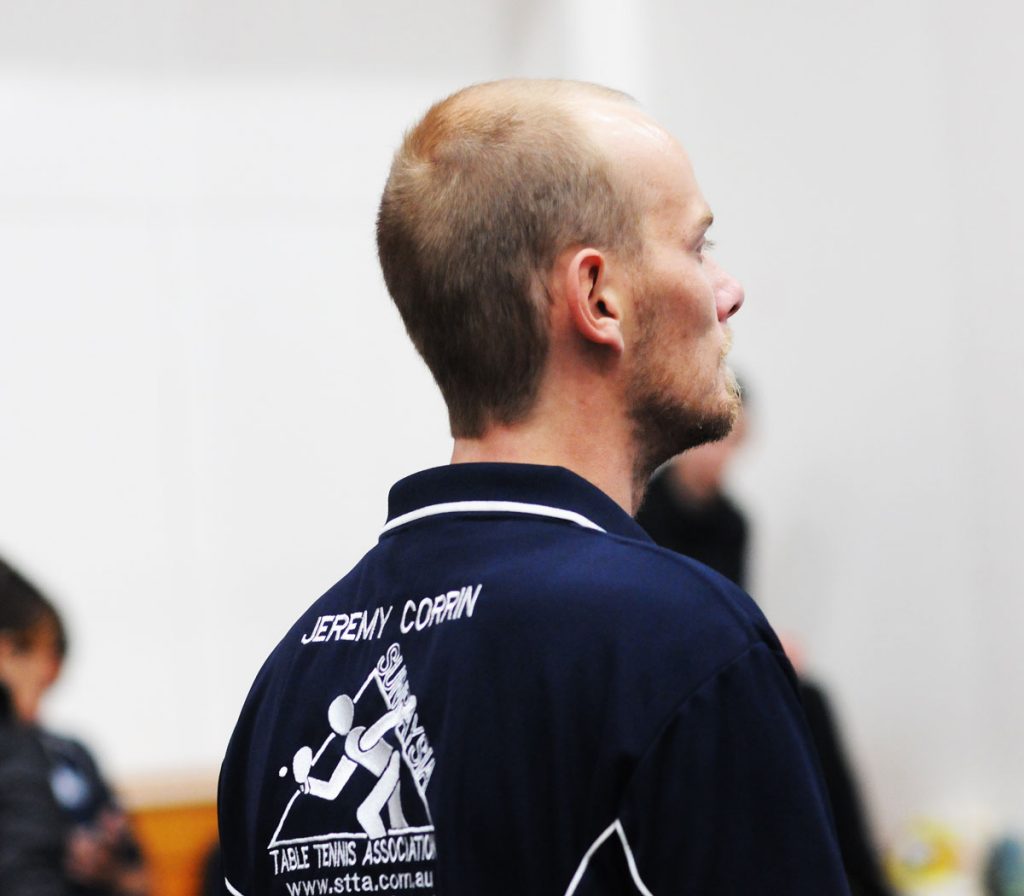 Max Miller Carpets also won, with an identical score as they did in the first round, 7-4.
After four rubbers, Cooke's Pools & Spas led 3-1, but a run of five rubbers to Max Miller Carpets sealed the win for Jason Gifkins, Arthur Paar and Jeremy Corrin.
Where it was Paar with three wins in round one, Gifkins had the honour here, and was only stretched by Cooke's Pools & Spas captain Russell
Walder. Gifkins lost the first set 13-15, but bounced back 15-11, 15-9 to win.
Jeremy Corrin is enjoying this competition more than the recent winter pennant – so far he has racked up 4 wins from 6 rubbers played, and the one he lost, to Walder was a three set affair 17-15, 13-15, 5-15.
Paar, then could only manage one win, this against Rohan Reimers in two sets.
For Cooke's Pools & Spas, Walder took two wins, and debutante Casper McCarthy one, an impressive two set win against Paar 15-13, 15-7. In the next round of singles he lost in three sets to the rejuvenated Corrin 15-13, 9-15, 15-17.
The doubles were shared – Walder and the impressive McCarthy defeating Gifkins and Paar 15-4, 12-15, 15-7. The Cooke's Pools & Spas pair of Walder and Reimers almost took the second doubles too, but Gifkins and Corrin hung on to win 15-9, 14-16, 16-14.
Final scores: 7 rubbers to 4 and 16 games to 11.
PINNACLE PACKERS v MALLEE MEATS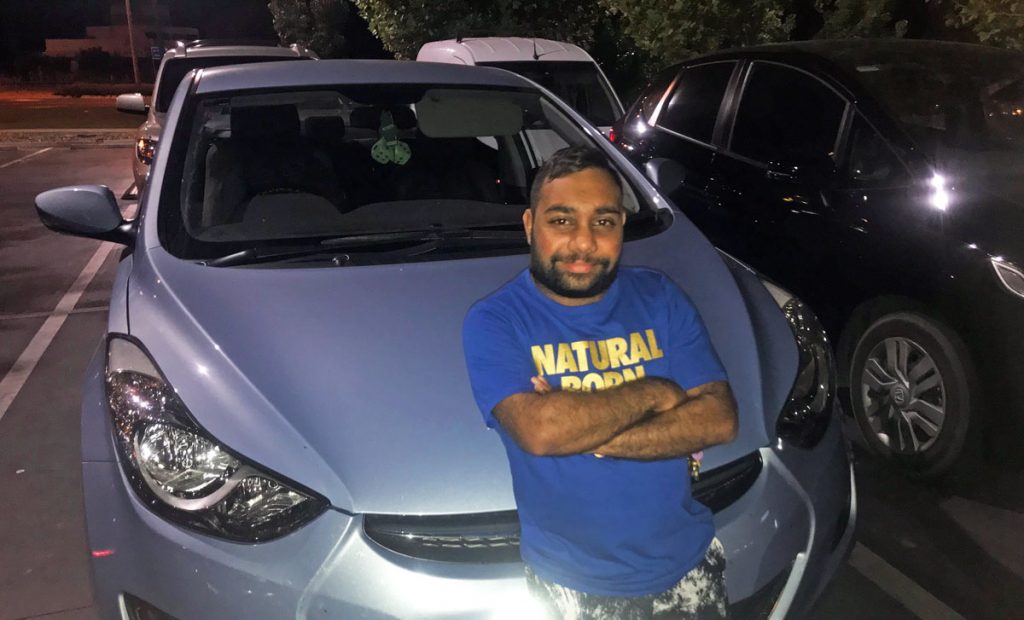 Despite a giant-killing by Mallee Meats number two Quentin Clark, Pinnacle Packers had this match wrapped up in the penultimate rubber.
Despite all his matches going to the full three sets, Clark was at his best in this match. He started the night with a close win against Pinnacle Packers number two Bernard McCarthy16-18, 15-9, 15-12. Next up, a boil-over in his win against Ashley Morrison 12-15, 15-4, 15-13. And finally, he could not shake David Sergi cheaply, winning there 4-15, 15-5, 15-9.
Clark's captain Brad Warden helped the cause with two singles wins to put their side close to a win, but losses in both doubles rubbers scuttled their chances.
Meanwhile, Pinnacle Packers took what was left – all of them downing Jack Cotterell, subbing for Peter Fitzpatrick, and Morrison also defeating opposite number Warden in an entertaining three set contest. Those four rubbers, together with both doubles were enough for the four points.
After six rubbers, Mallee Meats led 4-2, but a run of four to Pinnacle Packers had them wrap the game up with one rubber to spare.
Final scores: 6 rubbers to 5 and 15 games to 13.
PENNANT THREE:
Weightmans Packaging took another easy win 8-3, to go with their 9-2 victory in the opening round; Mallee Meats had to win the last three rubbers to defeat MJM Automotive 6-5; and Sammy's Slammers avenged their 9-2 defeat from last round to down Regional Taxation Services 6-5.
WEIGHTMANS PACKAGING v COOKES POOLS & SPAS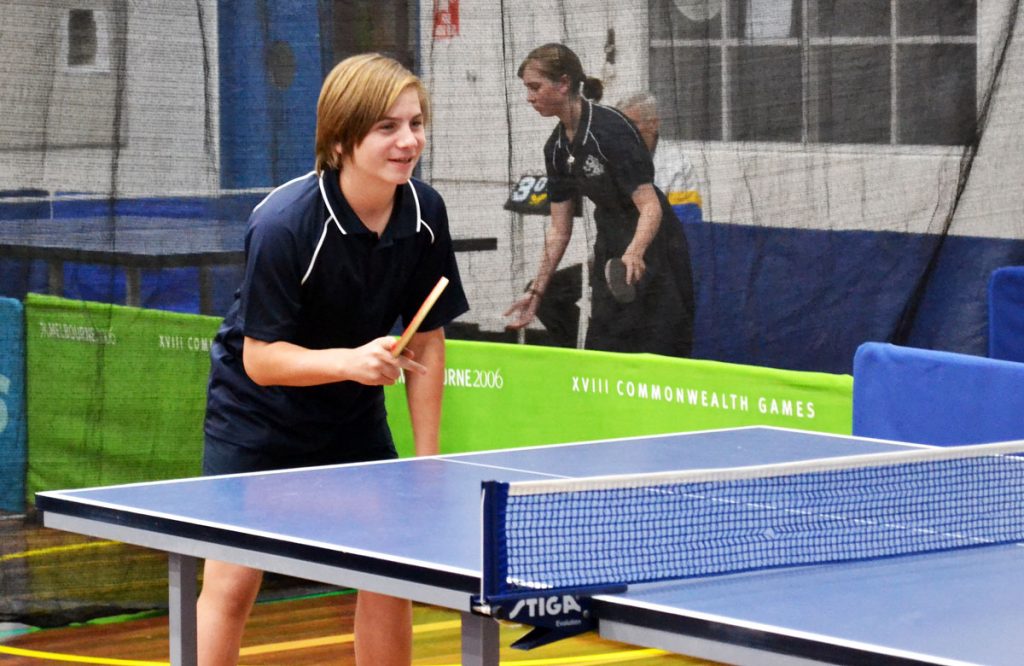 Weightmans Packaging number three Isaiah Bettess has been the surprise packet of this competition so far, winning three singles in both rounds to date.
Alyce Carmichael, subbing for Therese Fitzpatrick took the first set from Bettess, but then faded, Bettess winning 11-15, 15-10, 15-6. Alyce's sister Emily gave Bettess a real run for his money, but once again Bettess won, in a very close game 15-17, 15-13. 19-17.
Weightmans Packaging captain-for-the-night, Anthony Fox, subbing for Sabrina Fitzpatrick, won two, only falling to Emily Carmichael in a good three setter, 18-16, 13-15, 11-15.
With Nick Kiapekos picking up a win, and both doubles rubbers going to Weightmans, the win was never in doubt.
Final scores: 8 rubbers to 3 and 18 games to 11.
MALLEE MEATS v MJM AUTOMOTIVE
With only three rubbers to play, MJM Automotive looked to be on course for a win in this clash with Mallee Meats. At that point, they led 5-3, and captain Andrew Kremor had already won two singles, with his next match against his opposition's number two.
However, Kremor did not win his match, and the final two rubbers also went to Mallee Meats, Karly Leach taking her second of the night when she narrowly defeated Nicole Hunt in three sets 15-13, 14-16, 15-13, and Stephan Ljubic, subbing for Aidan Riordan defeated James Jarvis in straight sets.
Mallee Meats have Brice Lock to thank for the win, as he won three singles, and with Leach picking up two, and Ljubic the final one, that was enough to win the contest. Apart from his match with new-comer Jarvis, Lock's other two wins were close matches. His match with opposite
number Hunt went his way 18-16, 15-13, and in the final round of singles he defeated the MJM Automotive captain Kremor 16-14, 15-13.
Final scores: 6 rubbers to 5 and 15 games to 11.
SAMMY'S SLAMMERS v REGIONAL TAXATION SERVICES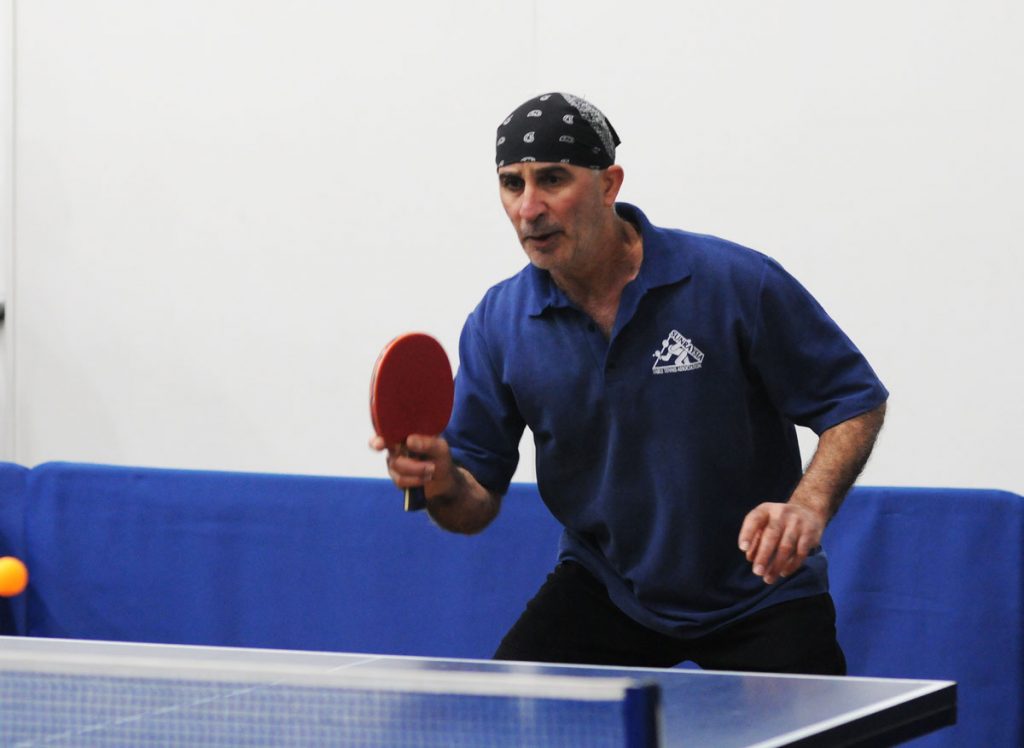 Sammy's Slammers snuck home against Regional Taxation Services in this match.
In a match of fluctuating fortunes, Sammy's Slammers secured the win in the last rubber, when Costa Skiadas defeated Brian White 15-13, 15-12, both players having competed in the recent winter competition.
Keiran McRae, the Regional Taxation Services captain, was the stand-out player in the contest. McRae won his three singles rubbers comfortably; 15-13, 15-11 against Costa Skiadas, 15-8, 15-2 against Leonie Dunkley and 15-10, 15-10 against Luke Ljubic, who was subbing for Ryan Hensgen. McRae is playing his first season of table tennis, and at this early stage is yet to lose a singles rubber, and has lost just one set.
McRae's performance, and the two rubbers by his number two Huseyin Ismail, however, was not enough, as they could not add to the tally. Both the doubles rubbers went to Sammy's Slammers – Luke Ljubic and Leonie Dunkley defeated McRae and Ismail 15-13, 9-15, 15-11, and in the second rubber Ljubic and Skiadas won 15-11, 7-15, 15-11. In both doubles contest, each side won the same amount of points, 39 each in the first, and 37 in the second. And, the game score at the end was 12 games all. A very even contest.
Final scores: 6 rubbers to 5 and 12 games all.
PENNANT FOUR:
In this Week's action, we see a fabulous effort by a two game veteran in winning three singles and another player hitting her straps in also winning three matches.
– MJM Automotive 8 (Jamie Kealley 3, Nycole Riordan 2, Ben Hosking 1) def Mallee Meats 3 (Wendy Simpson 2, Joy Sullivan 1)
The story of the night is the form of young gun Jamie Kealley in winning three singles matches for the first time in only his second appearance. Supporting roles by MJM Automotive teammates Nycole Riordan winning two and Ben Hosking, having a quiet night, in winning one match. For Mallee Meats Wendy Simpson won two singles victories with Joy Sullivan winning one.
The closest match of the night was Sullivan versus Kealley. Sullivan was out of the blocks quickly in taking the first 15-8. The second set was a real tug of war with Sullivan having opportunities to close this out in two sets; however, Kealley kept his nerve to take this 16-14 to level this match. The third set was in stark contrast to the first with Kealley in control winning this set and the match 15-9.
MJM's Nycole Riordan, returning to some of her best form, claimed two singles victories and was instrumental when partnered with Hosking in defeating sisters Simpson and Sullivan in three entertaining sets. This win setting the tone for the evening with MJM running out winners 8 games to 3.
– Tankard Dental 7 (Jacinta Ljubic 3, Billy Stephens, Tim Finck 1) def Dunkley Scales 4 (Kelsey Davey 2, Glenn Leeson, Raylee Waugh 1)
Tankard Dental's skipper Jacinta Ljubic had a great night out in claiming three singles victories and combining with teammates Billy Stephens and Tim Finck in claiming both doubles matches. Stephens and Finck both contributed an individual singles match each to see their team to victory. For Dunkley Scales Kelsey Davey was impressive in winning two singles. Her teammates Glenn Leeson and Raylee Waugh both contributed a singles win each. In a footnote it is not often that all players win at least one singles match each, which makes the doubles even more important to win.
The two doubles matches were a highlight of the evening with both of these matches being hotly contested over three tight sets. Tankard pairing Ljubic and Stephens took on Dunkley's Davey and Leeson. With the first two sets being shared the third set shaped as a real struggle with both teams unwilling to fold. In the end, it would be Tankard's prevailing 15-10, 10-15, 16-14 in a classic match. The Dentist's would then go on to win the second doubles match, recovering after losing the first, 12-15, 15-6, 15-12.
In another highlight for the Tankard Dental team, Tim Finck broke through for first singles win when defeating Raylee Waugh in two tight sets. Overall Tankard Dental had to work hard in extracting their first win of the season over a determined Dunkley Scales team 7 games to 4.
All players now have a two-week break over the school holidays with competition play resuming on 9th October. Practise will continue on Monday night over the holiday break.