Read Time:
14 Minute, 36 Second
PENNANT ONE:

Two comfortable victories and a thrilling 6-5 win by Cookes Pools & Spas were the feature of round eight results of the Sunraysia Table Tennis "Cash Converters" summer pennant.
– Cookes Pools & Spas 6 (Kate Carmichael, Gavin Carmichael 2, Lee Thomas 1) d Mallee Bearings 5(Matt Ljubic 3, Shane Carmichael 1)
With two rounds to play fifth placed Cookes Pools & Spas were able to keep their faint finals chances alive with an exciting 6-5 victory over Mallee Bearings who were second going in to this round and with his loss they have slipped to third a game back from second.
For Mallee Bearings Matt Ljubic won three singles although with the scores at four rubbers all he had his hands full with Cookes Kate Carmichael. This was an outstanding match with many fine rallies. Carmichael took a 13-11 lead late in the third and Ljubic was forced to deliver on several of his favourite forehand drives to claw his way back and in a strong finish he took the points 11-15 15-9 16-14 a great match.
Of the eleven rubbers six went to the maximum of three sets indicating how even the match was. For Cookes Kate Carmichael and Gavin Carmichael won two singles each as well as combining in the first doubles to defeat Matt Ljubic and Shane Carmichael in two close sets.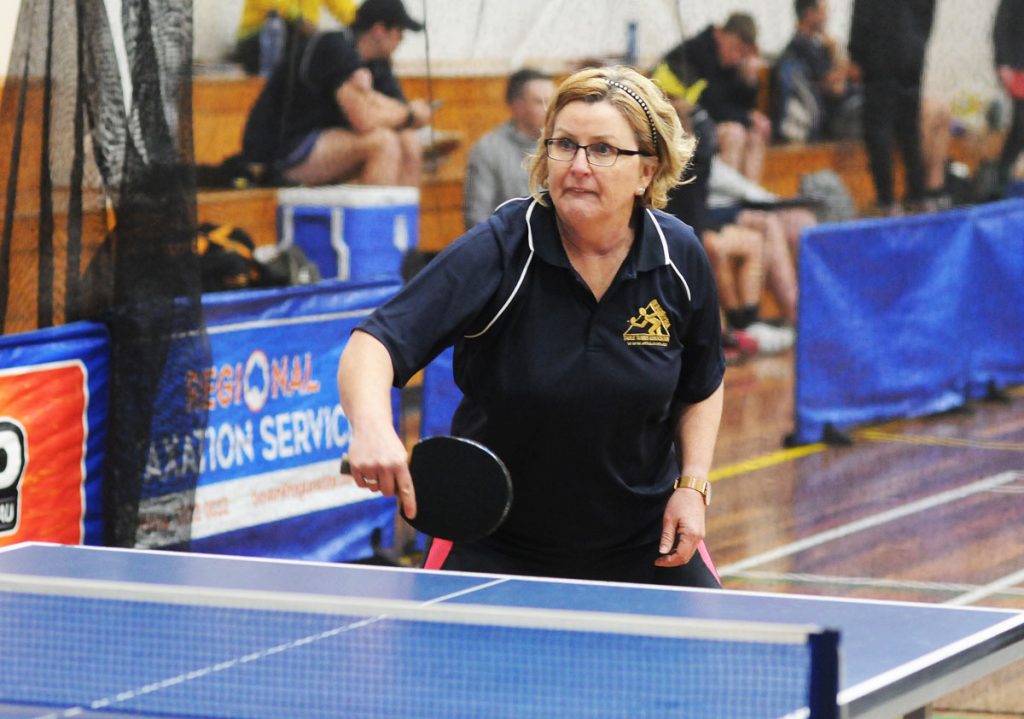 With the scores locked at five rubbers all Cookes Lee Thomas remained calm and outpointed the hardworking Ed Hung winning 19-17, 15-11. Cookes finals aspirations are mathematically still possible with two matches to be played.
– Regional Taxation Services 8 (Wayne Carmichael 3, Leon Brown 2, Andrew Cannard 1) d Tankard Dental 3 (Nicholas Dorman 2, Mark Dorman 1)
By his standards Regional Taxation Services skipper Wayne Carmichael has had a quiet season however this round he was the standout player when his team matched up against Tankard Dental winning eight rubbers to three.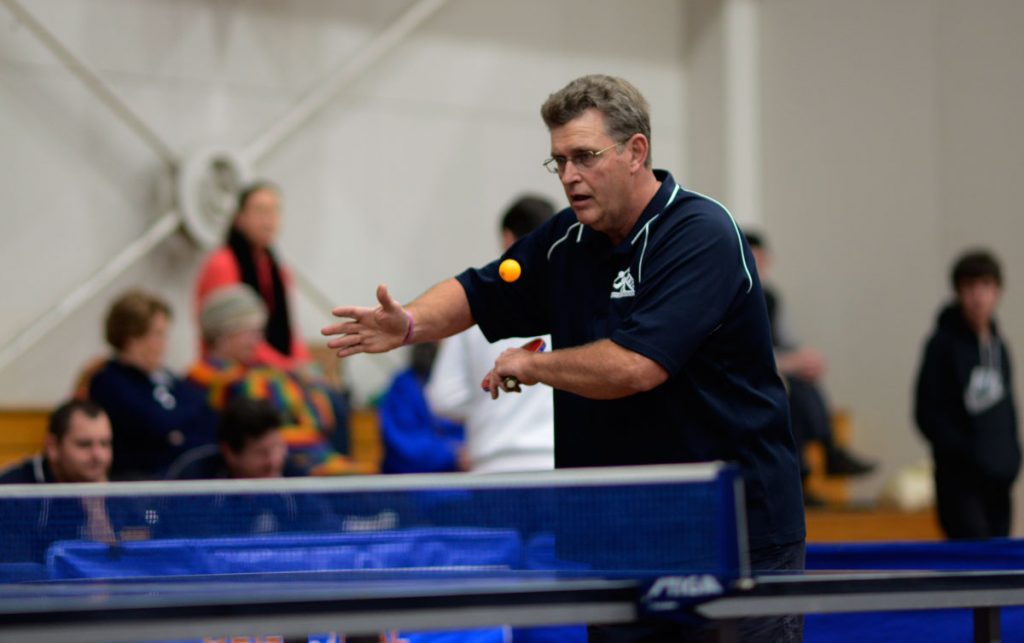 Going in to this match they were level on four wins each, however Carmichael ensured his team victory with three singles wins as well as playing in both doubles victories. It was not all plain sailing though as he had to win each singles in three sets including two 15-13 in the third matches firstly against Bernadette Fitzpatrick and later a great tussle against Nicholas Dorman.
Both Leon Brown and Andrew Cannard offered good support to Carmichael winning two and one singles respectively to ensure a strong win. This win allowed RTS to move to outright second on the ladder with two rounds to play.
– Max Miller Carpets 8 (Matt Avers 3, Reece Kurrle 2 Darren Robinson 1) d Cash Converters 3 (Phil Smith 2, Leslie Ncube 1)
In another strong performance ladder leaders Max Miller Carpets disposed of Cash Converters 8-3 with Matt Avers again winning three singles, although he was placed under pressure by opposing number one Phil Smith in their singles match early in the night. Smith had a game point in the first unfortunately for him mistiming a forehand in his attempt to hit a winner. Avers steadied and grabbed the first game before going on to win in a top class match 16-14 15-13.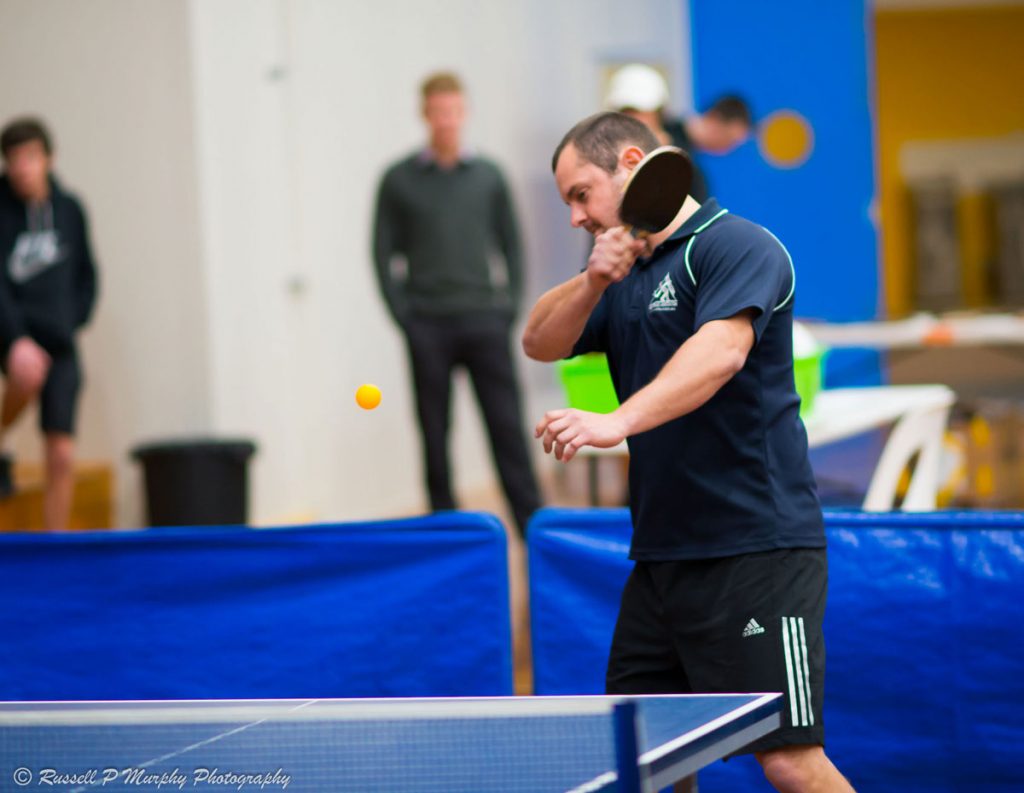 In an even team performance Reece Kurrle won two singles and Darren Robinson one for the Carpeters whilst they also won both doubles to give an ominous warning to the other teams in the four with finals fast approaching.
PENNANT TWO:

Second-placed Pinnacle Packers defeated ladder leaders Weightmans Packaging; third placed exposed Signage & Apparel did the same to Mallee Meats; and in the battle of the bottom of the ladder, Max Miller Carpets thumped MJM Automotive.
– Pinnacle Packers 7 (Arthur Paar, Ash Morrison 2, Jeremy Corrin 1) d Weightmans Packaging 4(Kevin Johns, Andrew Jones 2)
In what is looking like an ominous sign, Weightmans Packaging have lost only twice this season, and both times to the winner of this game, Pinnacle Packers.
And Pinnacle Packers have lost only twice too, both times to Mallee Meats, who are currently in fourth spot on the ladder.
Weightmans Packaging were again without their number two, Terry Martin, with Andrew Jones subbing once again. It is worth noting that Martin did not play in the round three clash between these two teams either.
The game remained evenly poised throughout the match until the end of the second doubles rubber when the score was level 4-4.
From that point on though, Pinnacle Packers proved too strong for Kevin Johns and his men.
First up, in the ninth rubber, Pinnacle Packers captain Ash Morrison inflicted just the first loss on Kevin Johns for the season. It was not as though Morrison was playing such a great game that he was cleaning everybody up – no, he had lost to Andrew Jones in straight sets in the first round of singles, then really struggled against Weightmans Packaging number three Paul Fitzpatrick in the next round, before winning 13-15, 15-11, 15-10. But Morrison kept his head down, and was rightfully chuffed when he defeated Johns 12-15, 15-12, 15-12.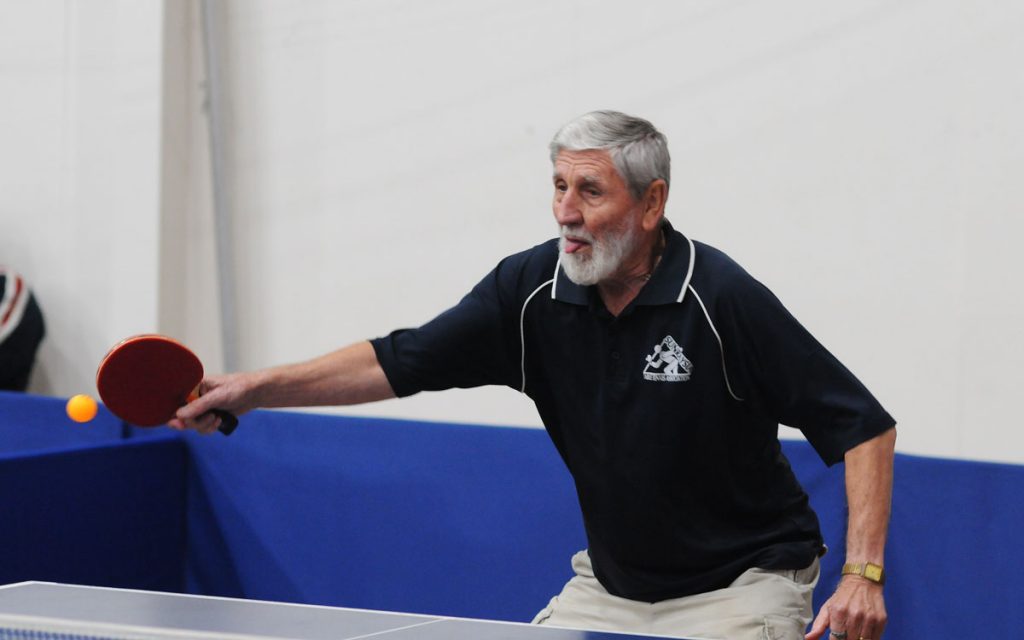 In rubber number ten, Arthur Paar continued his good season, taking the scalp of Andrew Jones in three sets, and Jeremy Corrin made it a clean sweep of the final three rubbers downing former fellow Pennant Three player Paul Fitzpatrick, again in three sets.
This was a high standard match, demonstrated by the fact that eight of the eleven rubbers went to three sets, and although the winning margin was 7 rubbers to 4, games were locked at 15 all.
Final scores: 7 rubbers to 4 and 15 games all.
– Exposed Signage/Apparel 7 (Than Nguyen, Paul Kealley, Dylan Wood 2) d Mallee Meats 4 (Jason Gifkins 2, Tony Malycha 1)
With both these sides locked on four wins each, this was the battle for third spot on the ladder.
As with the game between the two leading teams, this match was even throughout, evenly poised at 4-4 after the second doubles rubber. But with an eerily similarity to that game also, Exposed Signage & Apparel took the final three rubbers to run out winners 7-4.
As befitting a game between two evenly matched sides, no one player dominated the match. Mallee Meats Jason Gifkins won the battle of the captains with an easy win against Thanh Nguyen 15-10, 15-10. Gifkins was to lose to Exposed Signage & Apparel number two Paul Keally in the final rubber in a good three setter, Keally coming back after losing the first set 9-15, to take the final two 15-8, 15-13.
And whilst Keally downed the Mallee Meats captain, it was the number two Tony Malycha who kept Keally to two rubbers for the night, winning another good three setter 15-10, 12-15, 15-12.
That was the only rubber Malycha was to win, as the number three for Exposed Signage & Apparel Dylan Wood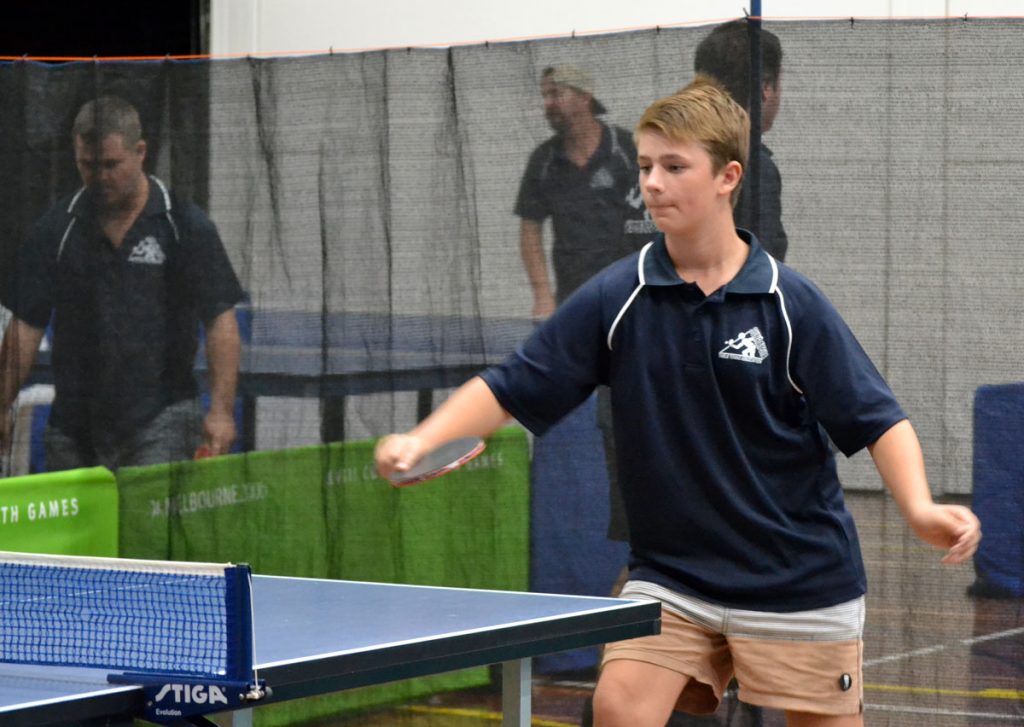 had his measure in the first round of singles, needing just two sets to record a 15-13, 15-10 win. Wood also downed his opposite number John Fitzpatrick in two sets.
The doubles rubbers were shared; Gifkins and Malycha keeping Nguyen and Keally at arms length to win 18-16, 15-12. The second doubles was a bit more one-sided, with the pairing of Nguyen and Wood defeating Gifkins and Fitzpatrick 15-4, 17-15.
With only two rounds remaining, and a game between third and fourth spot, Exposed Signage & Apparel will be keen to keep their hard won position on the ladder.
Final scores: 7 rubbers to 4 and 15 games to 9.
– Max Miller Carpets 10 (Russell Walder, Liam Wood, Peter Fitzpatrick 3) d MJM Automotive 1(Nick Barlow 1)
The match-up between the teams fifth and sixth on the ladder turned into a real one-sided affair, with Max Miller Carpets conceding just one rubber against sixth-placed MJM Automotive.
Russell Walder subbed for the absent Max Miller Carpets captain James Chick, and playing with his usual flair, won all his singles in two sets.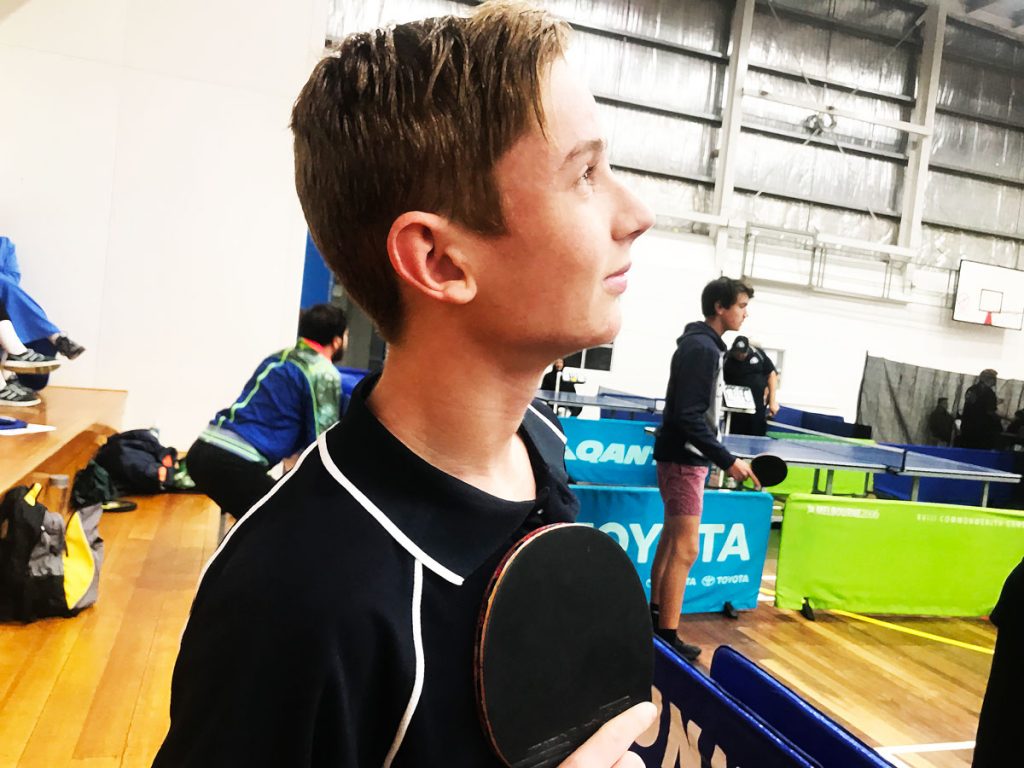 After a slow start to the season, Max Miller Carpets number two Liam Wood is now seventh on the aggregate, and the best performed of all the previous season's Pennant Two players. He picked up three here fairly easily, but like his captain, he won all of them in two sets.
Even the number three Peter Fitzpatrick got into the act. Going into this game he had won just one rubber for the season, but after this game that was tripled. Fitzpatrick defeated the luckless Quentin Clark in the game's first rubber in a good three setter, 11-15, 15-8, 16-14. And in the final rubber Anthony Fox fell in two sets 12 and 8.
The winners won both doubles, something they have not previously done this season – Walder and Wood won a good three setter against Nick Barlow and Clark 9-15, 15-7, 15-13. Walder and Fitzpatrick accounted for Barlow and Fox in two sets, 11 and 9.
By dint of this big win, and helped by plenty of competitiveness throughout the season, Max Miller Carpets now boasts the unlikely statistics of have a better percentage than Jason Gifkins Mallee Meats side who lead Max Miller Carpets, four wins to two.
Final scores: 10 rubbers to 1 and 20 games to 4.
PENNANT THREE:

Three close games in this round, all featuring 6-5 results. Fourth placed Sammy's Slammers defeated second placed Mallee Meats; ladder leaders MJM Automotive downed Weightmans Packaging; and third placed Regional Taxation Services downed bottom of the ladder side Cookes Pools & Spas.
– Sammy's Slammers 6 (Rohan Reimers 3, Emily Carmichael 2, Nick Kiapekos 1) d Mallee Meats 5(Tom Morrison, Rachel Fitzpatrick, Leonie Dunkley 1)
Sammy's Slammers had to rely on their dominance in singles play to win this match; as both doubles rubbers went to Mallee Meats.
Sammy's Slammers captain Rohan Reimers was back to his best in his singles, not dominating anybody, but proving the better player on the night. He defeated Mallee Meats number three Leonie Dunkley in two close sets 16-14, 15-13, then Mallee Meats number two Rachel Fitzpatrick played a superb match, but just falling short, Reimers winning that one 15-13, 13-15, 20-18. In the battle of the captains it was another three setter against Tom Morrison, Reimers once again coming up trumps 13-15, 15-13, 15-11.
With Peter Lock out injured for the rest of the season, the Sammy's Slammers number two spot is vacant, and this week it was filled by Emily Carmichael. Carmichael had a real shot of winning three singles rubbers, ultimately winning two courtesy of firstly a great first up win against Mallee Meats captain Morrison 15-13, 13-15, 15-13. Emily followed this up with another win in three sets against Leonie Dunkley 15-9, 13-15, 15-11. Her third contest against her opposite number for the night Rachel Fitzpatrick, was another good contest, Fitzpatrick winning through in this one 15-13, 12-15, 15-11. Perhaps Emily was starting to wear out, with three singles rubbers all going to three sets, she also played a three setter in her doubles with Reimers, losing to Morrison and Fitzpatrick in an even three setter 10-15, 15-8, 13-15.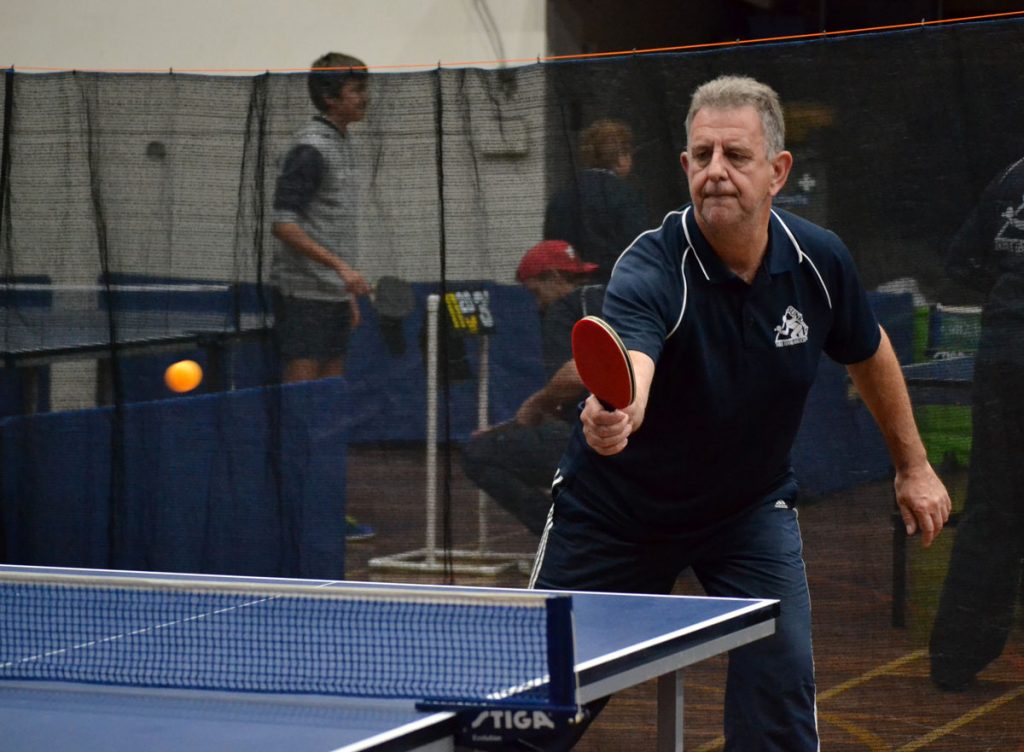 To complement his team-mates, Nick Kiapekos chipped in with one singles rubber, downing Rachel Fitzpatrick in their first game 5 and 3.
That was six rubbers for Sammy's Slammers, and it was enough for them to win the game. Mallee Meats kept themselves in the game with a singles win each, plus both doubles.
This was a close game, as eight of the eleven rubbers went the full three sets, and the game score was a close 16-14.
Final scores: 6 rubbers to 5 and 16 games to 14.
– MJM Automotive 6 (David Sergi 3, Andrew Kremor, Luke Ljubic 1) d Weightmans Packaging 5(Sabrina Fitzpatrick 2, Brice Lock, Ayden Costa 1)
Ladder leaders MJM Automotive kept their season rolling along with a 6-5 win against fifth placed Weightmans Packaging.
Captain David Sergi for the fifth time this season, was undefeated in singles play, although it took him until the third set to get the better of opposing captain Sabrina Fitzpatrick in his 15-17, 18-16, 15-10 win.
Andrew Kremor could only add one rubber to his captain's. Kremor could only defeat the Weightmans Packaging number three, falling to his opposite number Brice Lock in two close sets 15-17, 13-15, and Fitzpatrick in three sets 12-15, 16-14, 12-15.
And where Kremor could not defeat Brice Lock,
the number three Luke Ljubic did, 15-10, 10-15, 15-13 to make his contribution to the game.
With those five rubbers, MJM Automotive also won the first doubles rubber in three sets – Sergi and Kremor 17-15, 12-15, 15-12 against Fitzpatrick and Brice.
For Weightmans Packaging, Fitzpatrick won two singles rubbers and Lock and Ayden Costa one each. The two youngsters combined well in the second doubles to defeat Sergi and Luke Ljubic 17-15, 15-8.
Final scores: 6 rubbers to 5 and 13 games to 14.
– Regional Taxation Services 6 (Marcus Cimino 3, Lachlan Prothero, Matt Sires 1) d Cookes Pools & Spas 5 (Aidan Riordan 2, Ayden Costa, Therese Fitzpatrick 1)
Third placed Regional Taxation Services maintained their position on the ladder with this 6-5 win against Cookes Pools & Spas.
In taking three singles wins, captain Marcus Cimino led by example,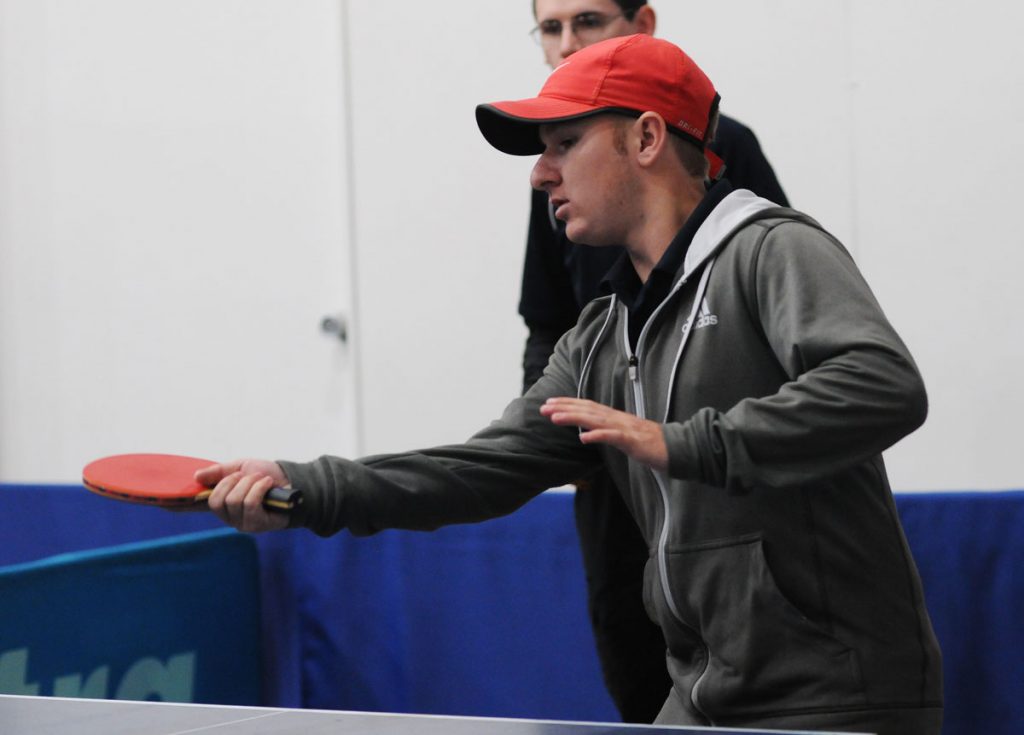 and was backed by Lachlan Prothero subbing for Karly Leach and Matt Sires who took one singles each.
With Prothero, Cimino took the first doubles rubber against Therese Fitzpatrick and Aiden Riordan in three sets. After losing the first set 14-16, the Regional Taxation Services pair recovered to take the last two sets 15-11, 15-13.
By defeating both Matt Sires and Lachlan Prothero in two sets, Aiden Riordan was best performed for Cookes Pools & Spas. His captain, Therese Fitzpatrick, fell to Matt Sires in the first round of singles. Sires was a match for her in this game, going toe to toe for the first two sets 17-15, 14-16, then taking control in the third to win it 15-8. Fill-in Ayden Costa got a little revenge for Fitzpatrick in the final rubber when he defeated Sires 11-15, 17-15, 17-15 in a high quality game. Costa and Fitzpatrick played well in the second doubles rubber, downing Cimino and Sires in another three setter 13-15, 15-11, 15-9.
Final scores: 6 rubbers to 5 and 14 games all
PENNANT FOUR:

In Round 8 action we saw two decisive victories from two teams which may well feature on the last night of the season.
– Dunkley Scales 8 (Miya Lock, Ben Hosking 3) d Tankard Dental 3 (Kayla Bettess, Casey Taplin, Raylee Waugh 1)
For the second week in a row Dunkley Scales players Miya Lock and Ben Hosking have contributed three singles win apiece to claim an emphatic win against Tankard Dental. The match of the night in this contest was Ben Hosking taking on Kayla Bettess. Bettess, coming off a short break from competition play, started slowly as Hosking took the first set 15-9.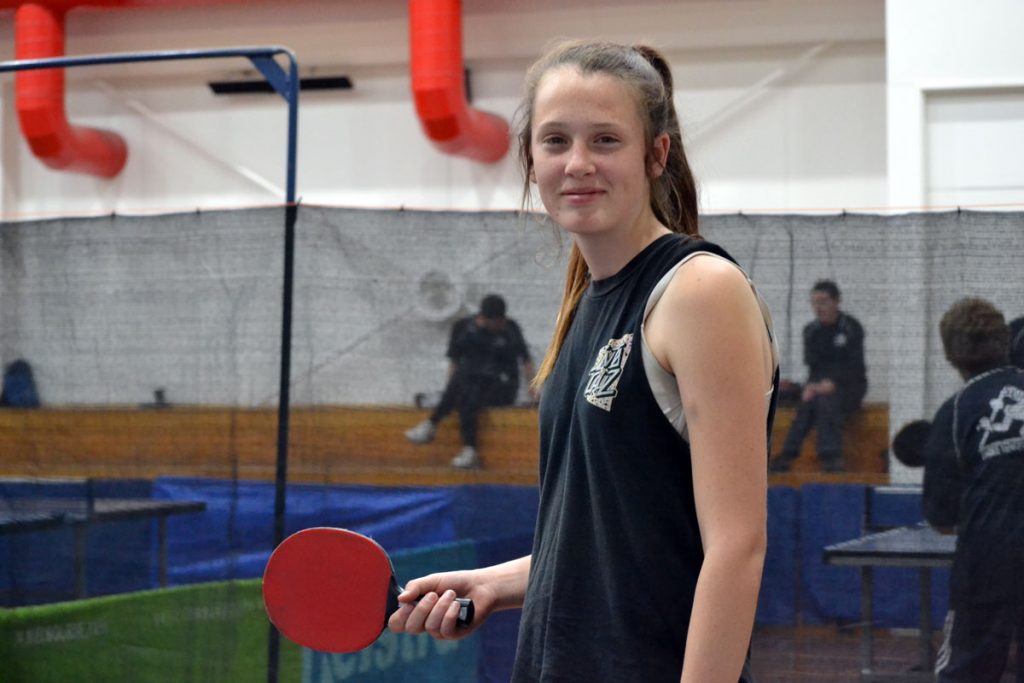 The second set was a lengthy affair with Bettess taking this 18-16. The third again was a close tussle before Hosking eventually broke clear to win this 15-11 and this match. For Tankard Dental all players contributed one singles win each but this was not enough against the inform Dunkley Scales Team who powered on to an 8 rubbers to 3 win.
– Mallee Meats 7 (Isaiah Bettess 3, Jacinta Ljubic 2, Hollie Lock 1) d MJM Automotive 4 (James Bennett 2, Shirley Whitecross 1)
Mallee Meats have returned to the winner's circle this week by claiming victory against MJM Automotive in an even team display. On paper there were some great match-ups in this match with James Bennett pitted against Isaiah Bettess in the battle of the 'young guns'. In the other match-up to watch Shirley Whitecross versus Jacinta Ljubic was always going to be a lengthy affair. The first match of the evening saw the Butcher's Hollie Lock taking on MJM's Rylie Sindely (filling in for Nathan Beard). In a close match Lock won 15-9, 14 – 16, 15 – 7 to get her team off to the ideal start. The second game was a feature match with Bennett taking on Bettess. Bennett was out of the blocks quickly and took the first 15-11 before Bettess took the second 19-17 to level the match. With it all on the line Bettess took control to the third set and the match 15-9. The next of the match saw Whitecross play Ljubic. This matched lived up to its billing and there were many, many, many lengthy rallies with both refusing to give an inch.
Ljubic ground out the first set 17-15 and again repeated the dose 15-13 to get the win. Mallee Meats was now leading this contest three rubbers to nil and were never headed and eventually won the night 7 rubbers to 4.