Read Time:
4 Minute, 33 Second
PENNANT ONE:

Videos below writeup

Mallee Bearings are the Winter 2016 P1 champions – Shannon Bowen – Matt Ljubic – Nicholas Dorman
By winning their tenth match in succession Mallee Bearings are the 2016 Sunraysia Table Tennis "Cash Converters" winter pennant premiers. Their 6-4 victory over brave opposition Regional Taxation Services was a hard fought match with both the doubles going the way of the Mallee Bearings team which in the end was the key factor in the victory.
The trio of Shannon Bowen, Matt Ljubic and Nicholas Dorman have been in outstanding form for some time now and have proven to be an even combination in what was one of the strongest pennants for many years. Skipper Bowen has a proven track record while the form of Ljubic throughout the finals was faultless. Team mate Dorman after a slow start to the season has now proven to be one of the most improved players in the competition.
 – Mallee Bearings 6 (Shaanon Bowen, Matt Ljubic 2) d Regional Taxation Services 4 (Wayne Carmichael 3, Mark Ljubic 1) 
In the grand final Mark Ljubic for Regional Taxation Services managed to get his team off to a good start defeating Dorman in a four set struggle. Ljubic's mix of defence on his recently acquired pimples and attacking forehands proved to be the difference.
RTS then in the second singles were only a couple of points away from a dream start with number 3 player Reece Kurrle pressuring Mallee Bearings skipper Shannon Bowen all the way in what was one of the matches of the grand final. Kurrle took the first and the third game and was looking to cause a big upset as both players played some outstanding attacking shots however it was Bowen's defence that enabled him to edge back with the fourth and fifth both nail biters. In the end it was Bowen in front of the large appreciative crowd who won 10-12 11-4 6-11 12-10 11-9 much to the relief of his team mates.
Wayne Carmichael then gave Regional Taxation Services a 2-1 lead when he accounted for Matt Ljubic in straight sets. The first doubles was always going to be important and what a contest this proved to be when Mallee Bearings pair Bowen and Matt Ljubic took on Wayne Carmichael and Mark Ljubic. This match to and froed and again there were many fine rallies in what was a result important for both teams. If the Mallee Bearings pair dropped this match they would be trailing 1-3 and possibly with this in mind Bowen and young Ljubic stayed tough in a pressure cooker situation to win in impressive style 11-9 4-11 11-8 9-11 11-9, the score was now two rubbers all.
In the next block of three singles Mallee Bearings won two and again this was decisive although these three matches probably went as expected. For Mallee Bearings Bowen continued on his good form with an entertaining four set victory over Mark Ljubic.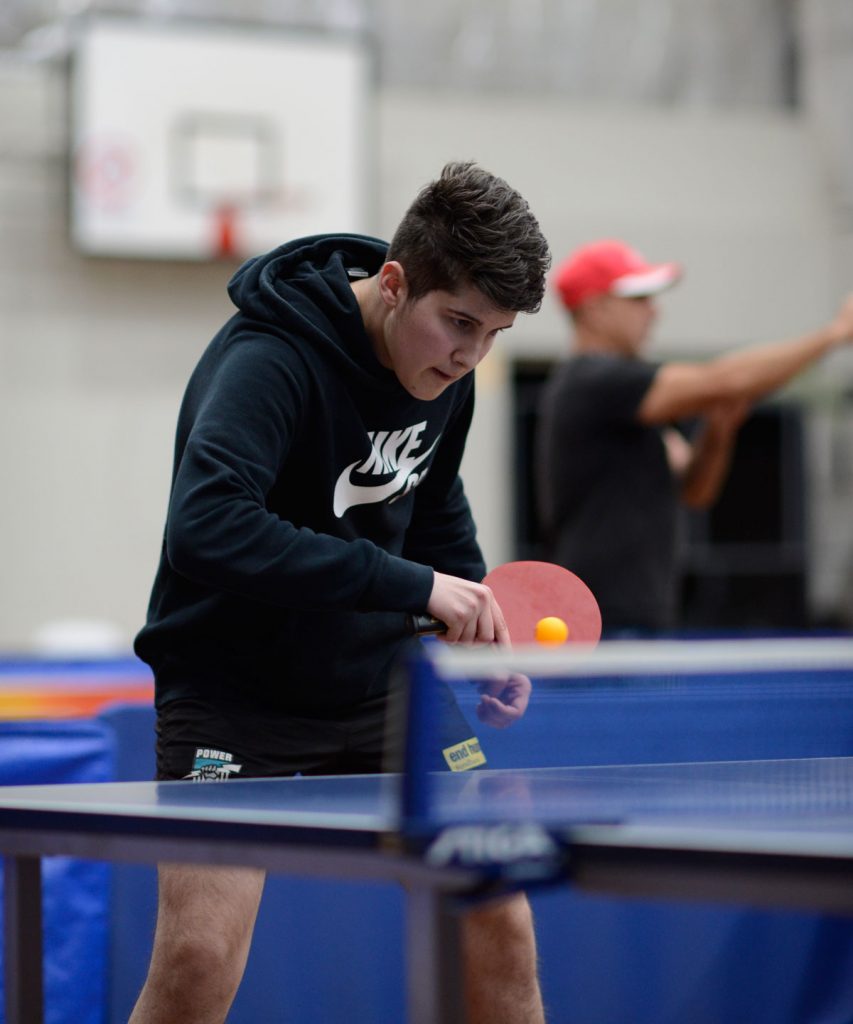 Team mate Matt Ljubic accounted for Reece Kurrle in a strong finish after dropping the first game. Wayne Carmichael kept the flag flying for RTS by defeating Nicholas Dorman in three sets however Dorman tried hard going down 11-9 11-9 13-11.
With the second doubles now to be played Mallee Bearings were now 4-3 in the lead and it was Bowen and Dorman who took to the table against Carmichael and Kurrle. Throughout the season Carmichael and Kurrle had performed very well as a doubles combination and had won this corresponding match in straight sets in the recent second semi-final. This match however proved to be different with Bowen and Dorman in control from the outset and sensing this result would place them well to win the grand final they played perfectly to win 11-7 11-9 11-8 and give their team a 5-3 lead.
The next match was Wayne Carmichael up against opposing skipper Shannon Bowen. These two of late have put on a real display and their five set contest, won by Carmichael, in the second semi was one of the matches of the season.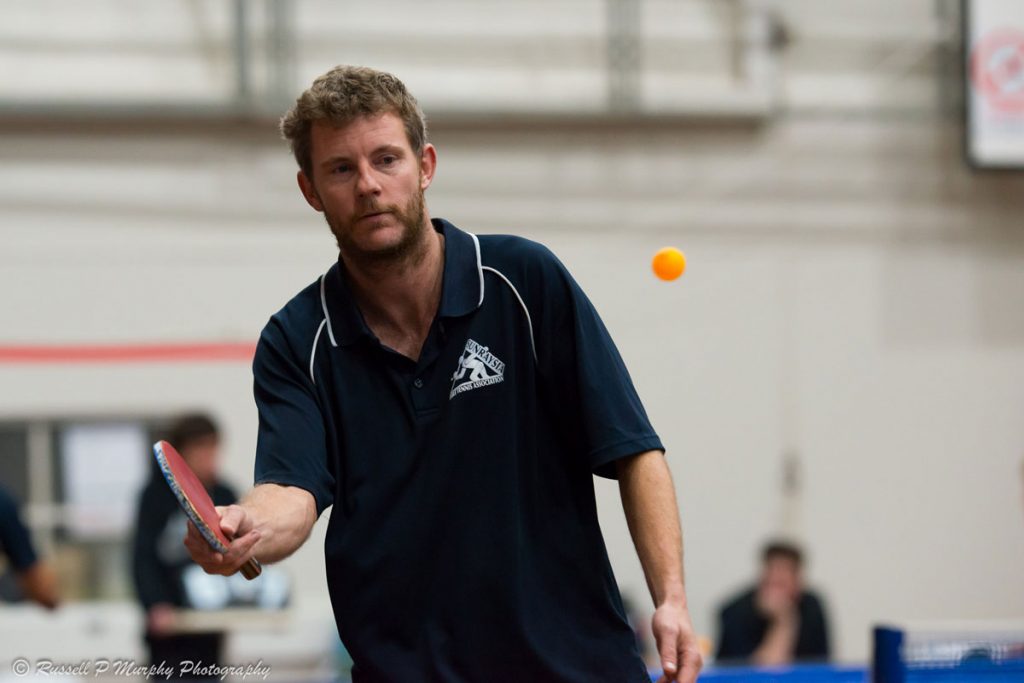 This time Bowen was out of the blocks early forcing Carmichael into errors however Carmichael knowing he needed victory to keep his team alive lifted as he needed to do and would go on to win in four but not before the spectators witnessed another top class performance from these two.
With the grand final on the line Regional Taxation Services number two Mark Ljubic had the unenviable task of playing his son Matt. Head to head through the season they were level at two wins a piece and there had been some entertaining five setters along the way but not this time. Matt was switched on and focused from the outset and able to control whatever his father Mark threw at him. Matt took the match in impressive style 11-4 11-8 11-4 to give Mallee Bearings a well-deserved premiership.
For Bowen this was his third premiership at this level while for 18 year old teammates Matt Ljubic and Nicholas Dorman this was their first, a great achievement at such a young age.
STTA Vice President Mark Dorman, and proud parent of Nicholas, presented the Red Cliffs Club Shield to the winning team at the conclusion of the match.