Read Time:
4 Minute, 12 Second
PENNANT TWO:

Videos below writeup

Mallee Bearings are the Winter 2016 P2 champions – Jackson Murphy – Terry Martin – Lee Thomas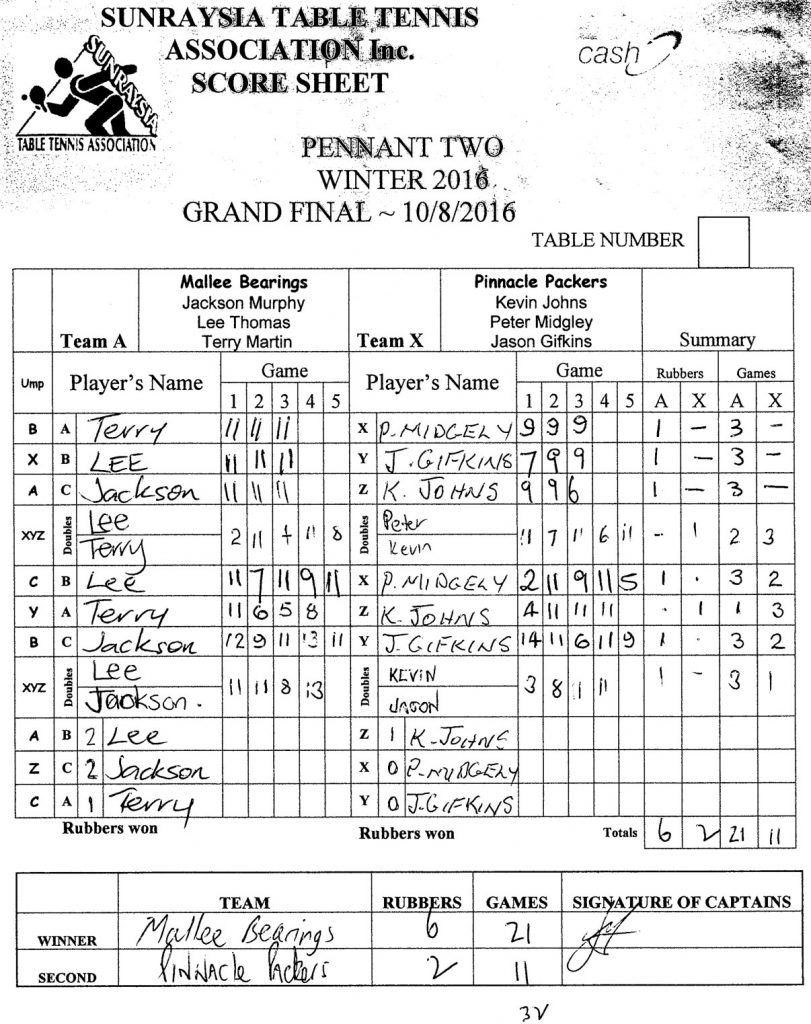 PENNANT TWO:
– Mallee Bearings 6 (Jackson Murphy, Lee Thomas 2, Terry Martin 1) d Pinnacle Packers 2 (Kevin johns 1)
Pinnacle Packers were the favourites to take the flag in this pennant.
These two teams had met four times during the season, and Mallee Bearings had the early ascendency, winning in rounds 5 and 10.  Pinnacle Packers took the win in round 15 and also just two weeks ago, in the first semi-final.  So Pinnacle Packers had the later runs on the board, plus they had finished at the top of the ladder, two games clear of their opponents here.  All good confidence-inspiring stuff.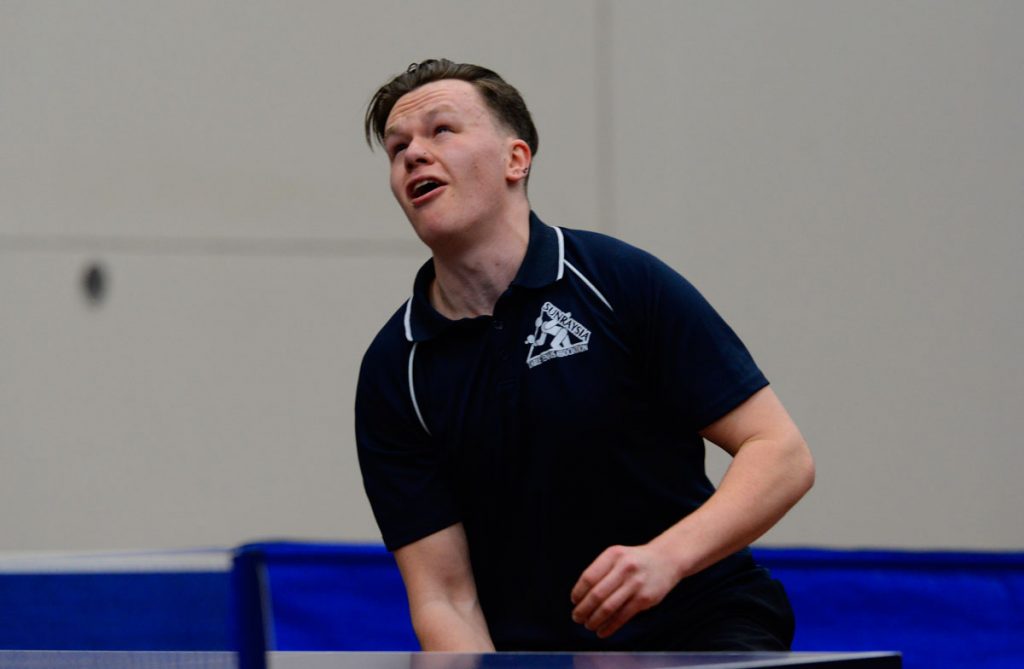 Mallee Bearings captain Jackson Murphy's form has been a bit up and down during the year, and he was outshone by his number two, Lee Thomas; Thomas taking the aggregate, while Murphy finished in eighth spot, ten games behind.
After their loss to Pinnacle Packers in the semi-final, Mallee Bearings regrouped to take the preliminary final last week, with a finger-nail biting 6-5 win, Terry Martin edging Kerry Wallace 13-11 in the fifth set.
That win by Martin steeled his game, and it showed.  He played Peter Midgley in the first rubber in this Grand Final and rolled his much better credentialed opponent in straight sets 11-9, 11-9, 11-9.  That was a game the Packers had banked on winning, and they were off to the worst possible start.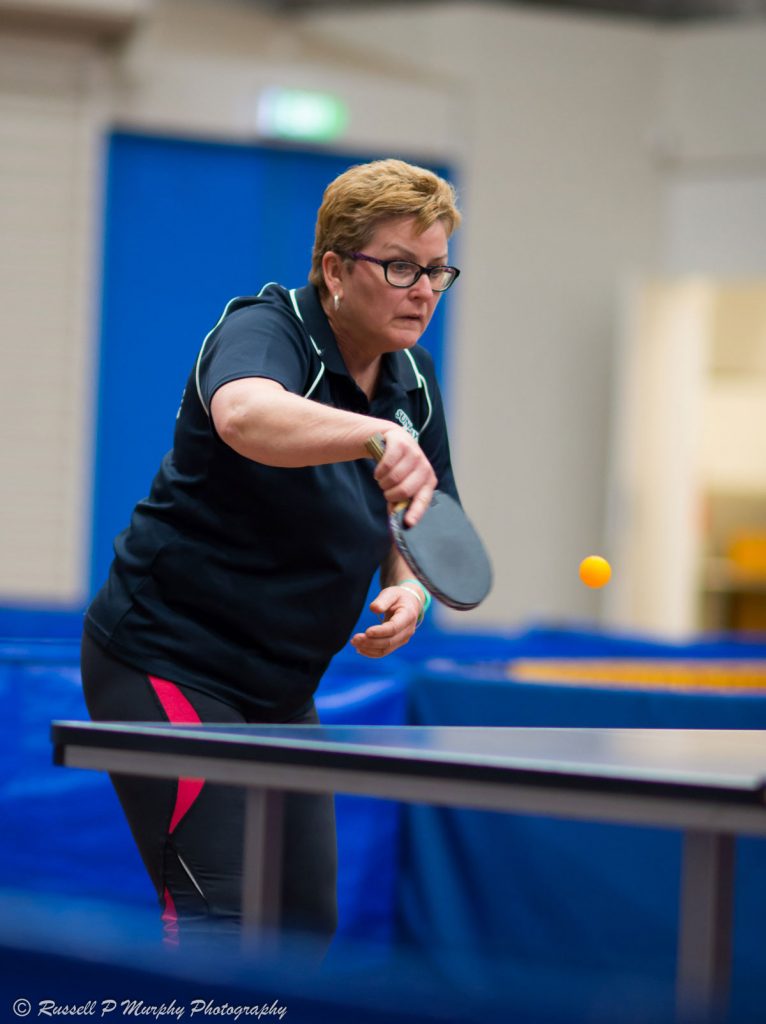 Lee Thomas showed why she won the aggregate with a business-like game against Jason Gifkins; another three set win 7, 9 and 9.
Then Jackson Murphy – with the score-sheets completed so that the two captains met in this first round, Kevin Johns must have been thinking that he was a chance against his opponent, as Murphy has been a bit suspect in the first round of singles in the past.  Not so, Murphy accounted for Johns in just three sets 9, 9 and 6, and the under-dogs led three games to love.
After that early blitzkrieg, Pinnacle Packers finally got a score on the board courtesy of the first doubles.  Johns and Midgley had to work hard to down Thomas and Murphy in five sets (11-2, 7-11, 11-4, 6-11, 11-8), and from there on they were a threat in the remaining rubbers.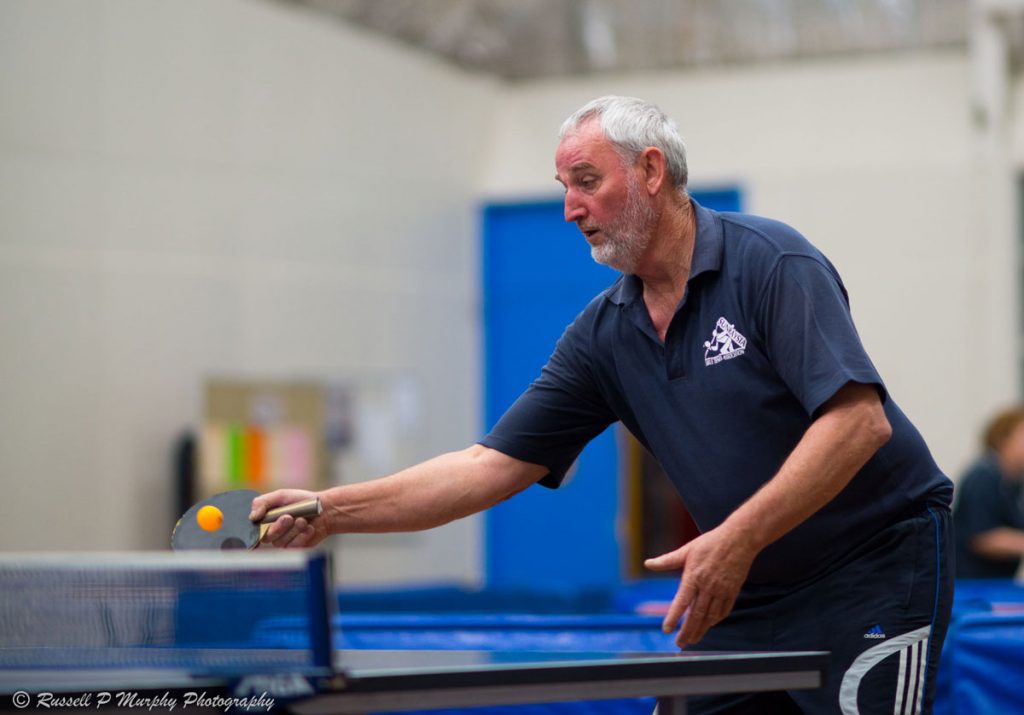 Midgley gave his all, but could not contain Lee Murphy in rubber number five, losing 11-5 in the fifth set.  Things were looking desperate.
Johns got a second rubber for the Minor Premiers with a four set victory against Terry Martin – Martin coming out of the blocks for a fast 11-4 win in the first set.  After that Johns took control of the match, taking the next three sets 6, 5 and 8.
Mallee Bearings captain Jackson Murphy was drawn to play Jason Gifkins in the next rubber, and this was probably the most entertaining game all night.  Murphy had his hands full with New Zealand born Gifkins, and looked gone after two sets, trailing 12-14, 9-11, as Gifkins willed himself on constantly.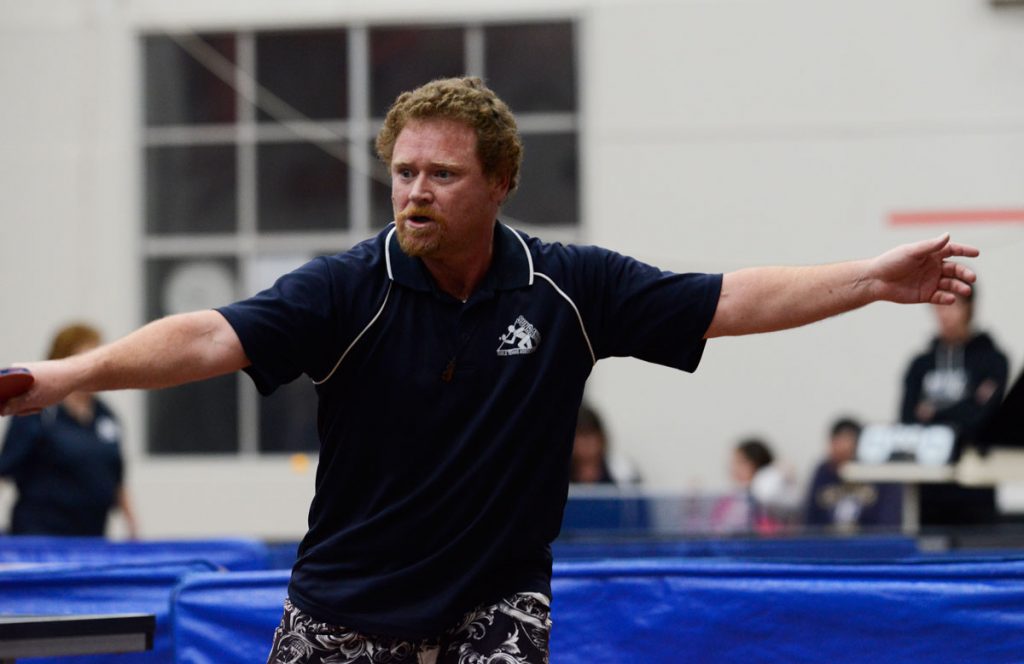 Loud cries, such as "Come On !!" temporarily brought the Pennant One game to a halt; indeed about the only thing we didn't heard from him was the haka !!  Nevertheless, Murphy started to get some breaks in the third set, and won it 11-6.  From then on it was just plain hard work, and there was only the minimum of points difference between the two players in the remaining sets.  Murphy cleverly changed his game to incorporate more back-spin, and it paid off, as the aggressive Gifkins could not play his favoured charging top-spin shots quite as often.  This kept Murphy in the match, and Gifkins made more unforced errors.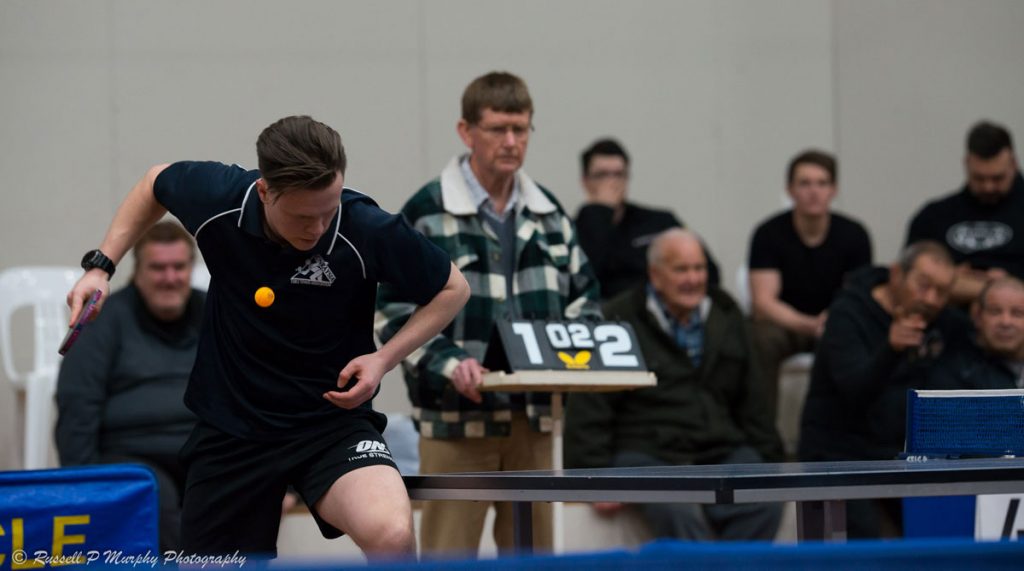 So the fourth set was 13-11 to Murphy … on to the fifth, and with a quick conference with his team-mates between sets, (no doubt telling him to keep doing what he was doing), Murphy prevailed in the fifth 11-9 to give his team what was surely an unassailable 5-2 lead.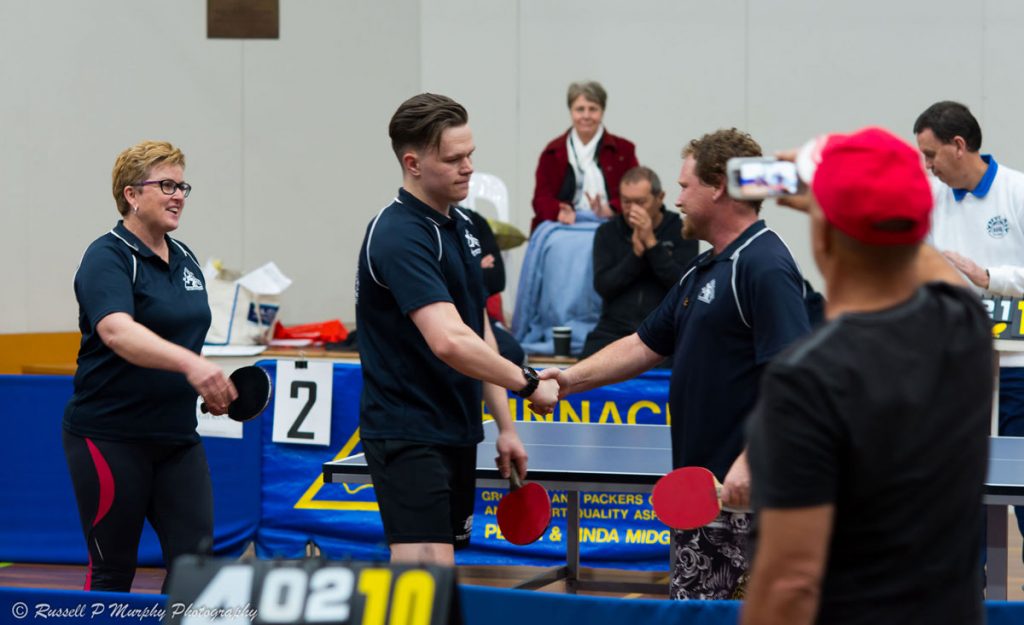 And so it proved … Johns and Gifkins unable to take the second doubles past four sets against Thomas and Murphy, with the Mallee Bearings pair winning 11-3, 11-8, 8-11, 13-11.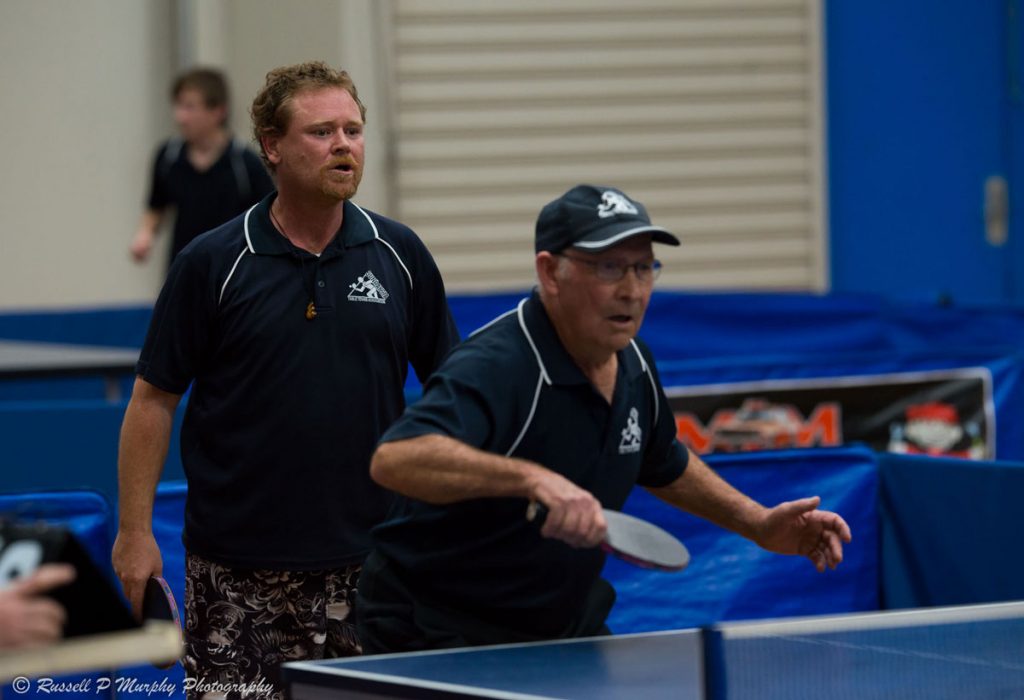 A great night, a good win to Mallee Bearings, and in hindsight it could be that Pinnacle Packers just weren't quite as match fit as their opponents, as they had a week's break between matches.  The loss of those first three rubbers could well be proof of that.
Although this game was decided in eight rubbers, and three of those were three setters, it was a hard fought game throughout, with many long rallies, and as a result was the last to finish – Pennant Four had played eleven rubbers in the same time, and Pennant One ten.