Read Time:
2 Minute, 20 Second
PENNANT THREE: 

Videos below writeup

Mallee Bearings are the Winter 2016 P2 champions – Jackson Murphy – Terry Martin – Lee Thomas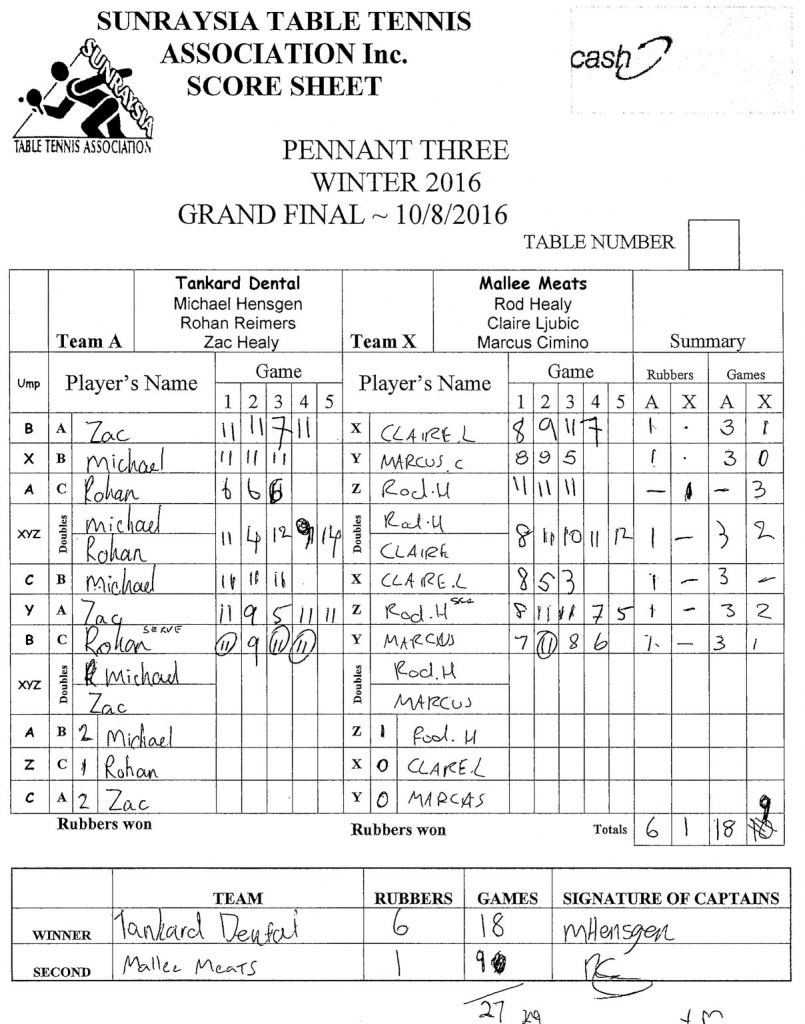 – Tankard Dental 6 (Michael Hensgen, Zac healy 2, Rohan Reimers 1) d Mallee Meats 1 (Rod Healy  1)  
Tankard Dental lived up to their reputation for being big hitters in this Pennant 3 Grand Final.
These two teams met four times during the course of the season, with wins shared, two apiece.  Tankard Dental, however, were clearly improving in the latter stages of the competition, their number three Zac Healy putting everyone on notice by taking out the Super Eights Tournament just over two weeks earlier.
In this game though, it was all Tankard Dental, and they were never troubled. 
Zac Healy and captain Michael Hensgen gave their team a great start with wins against Claire Ljubic (4 sets) and Marcus Cimino (3 sets).
Mallee Meats captain Rod Healy then got his team on the board defeating Rohan Reimers in straight sets.
The Mallee Meats pair of Healy and Ljubic had their chances to level at two all in the first doubles, but luck was not with them, as they went down to Reimers and Hensgen in a great five set contest; the Tankard Dental duo winning 11-8, 4-11, 12-10, 9-11, 14-12 to stretch their lead to 3-1.
Hensgen quickly made that 4-1 with a quick fire three set win against Ljubic.
Aggregate winner Rod Healy was unable to contain nephew Zac Healy and fell to him for the third time in their last three meetings.  Rod seemed to have control of the match when he led 8-11, 11-9, 11-5, however Zac reasserted himself in the fourth to level at two sets all.  The fifth set was all Zac, and he took the win 11-5.
That made the score 5-1, and Reimers was next up to face the dangerous Marcus Cimino.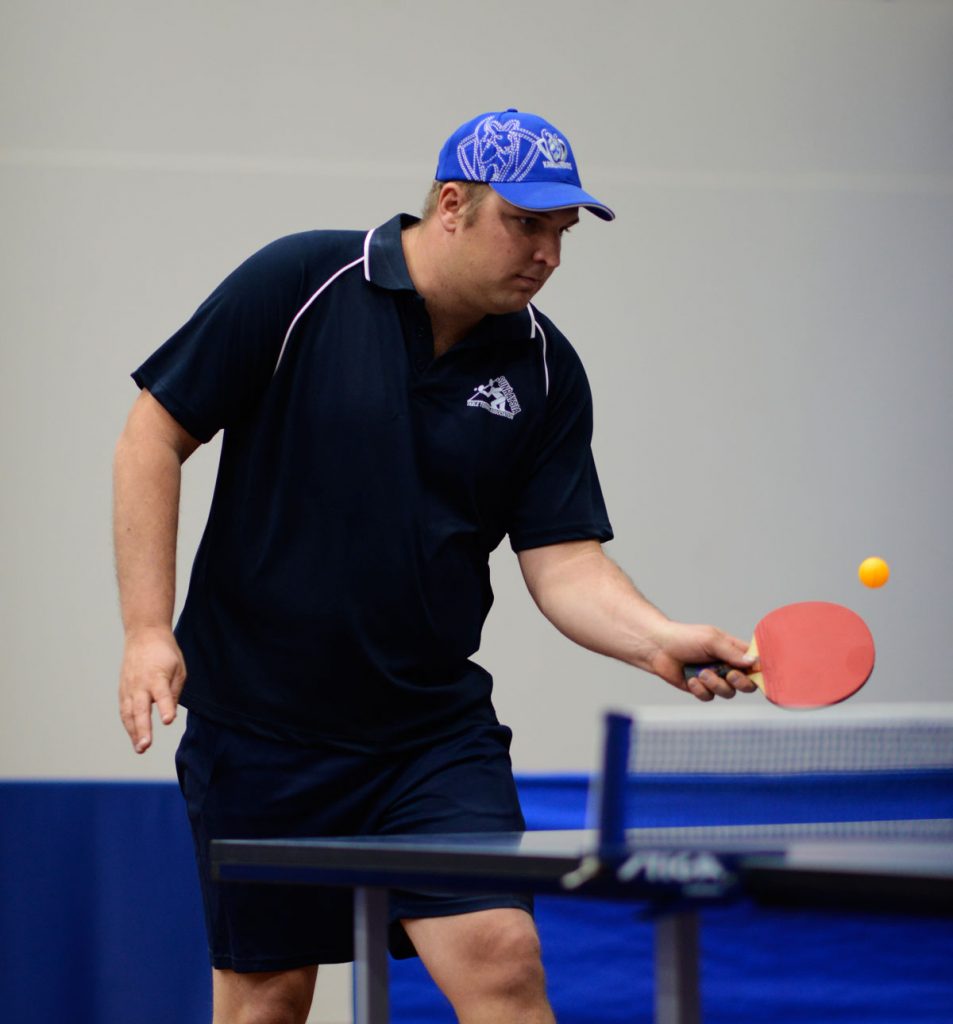 Reimers took the first set fairly comfortably 11-7, Cimino hit back in the second 11-9 and from then on Reimers was very circumspect in his play.  Rohan ground out the last two sets 11-8, 11-6 to take the win, and the flag.
Both sides would be happy with their achievements this season.  Firstly Mallee Meats – Rod Healy took the aggregate, Claire Ljubic improved immeasurably from her last season, and Marcus Cimino winning games at times which appeared lost.  For Tankard Dental, Michael Hensgen was another to improve immensely since his last season of table tennis; for Rohan Reimers, what a way to return to the game after a long absence !!  And for Zac Healy, no one could have predicted how he would improve during the season, culminating in him being probably the best player in the pennant.