Read Time:
11 Minute, 34 Second
ROUND 8
PENNANT ONE:
Round eight of the Sunraysia Table Tennis winter pennant featured three scores of 6-5 where all matches could easily have gone either way.
– Mallee Bearings 6 (Wayne Carmichael 3, Thanh Nguyen 1) d Exposed Signage/Apparel 5 (Mark Ljubic, Reece Kurrle 2, Russell Walder 1)
The battle of fifth and sixth on the ladder went right to the wire with bottom team Exposed Signage & Apparel just missing out on the four points against Mallee Bearings. Bearings skipper Wayne Carmichael returned to the team after two weeks out and he proved to be the difference despite being under extreme pressure in three of his five matches. His first singles went to five against Reece Kurrle with Carmichael eventually drawing away in the fifth. Carmichael teamed with Thahn Nguyen in the first doubles against Kurrle and Super sub Mark Ljubic and despite trailing one game to two they were able to recover and win 11=5 in the fifth.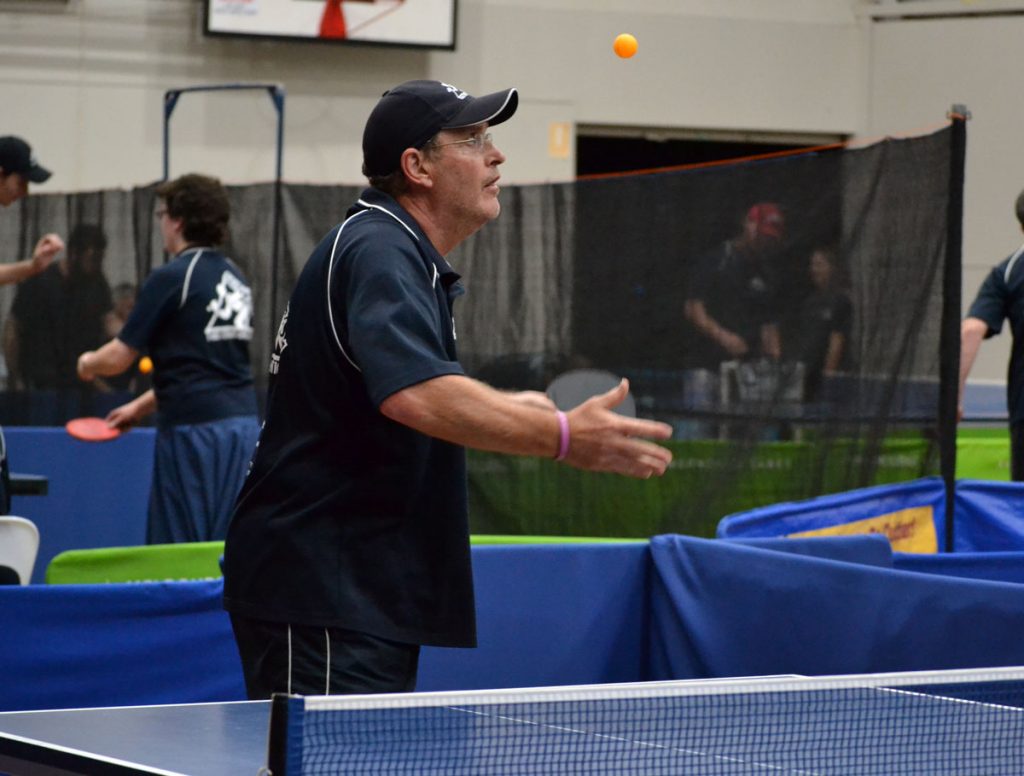 Late in the match Carmichael took to the table against Mark Ljubic and what a singles this was, Ljubic was impressive racing to a two games to love lead, Carmichael steadied to take the third and fourth in a high class match. Ljubic regained control in the fifth when he took a 6-3 lead however in an instant Carmichael turned the match storming to an 11-6 win. These two over the years have played many fine matches and they did not disappoint again.
Max Miller Carpets 6 (Shannon Bowen 3, Leon Brown 2, Ed Hung 1) d Cookes Pools & Spas 5 (Jackson Tung 2, Gavin Carmichael 1)
In a topsy turvy match Max Miller Carpets continued their winning run defeating Cookes Pools & Spas 6-5. This was the Carpeters seventh win in succession despite continually being under pressure this round. At one stage they trailed 1-3 and later 4-5 however they were able to steady to claim the four points despite not winning a doubles. Skipper Shannon Bowen won three singles, Leon Brown won his usual two while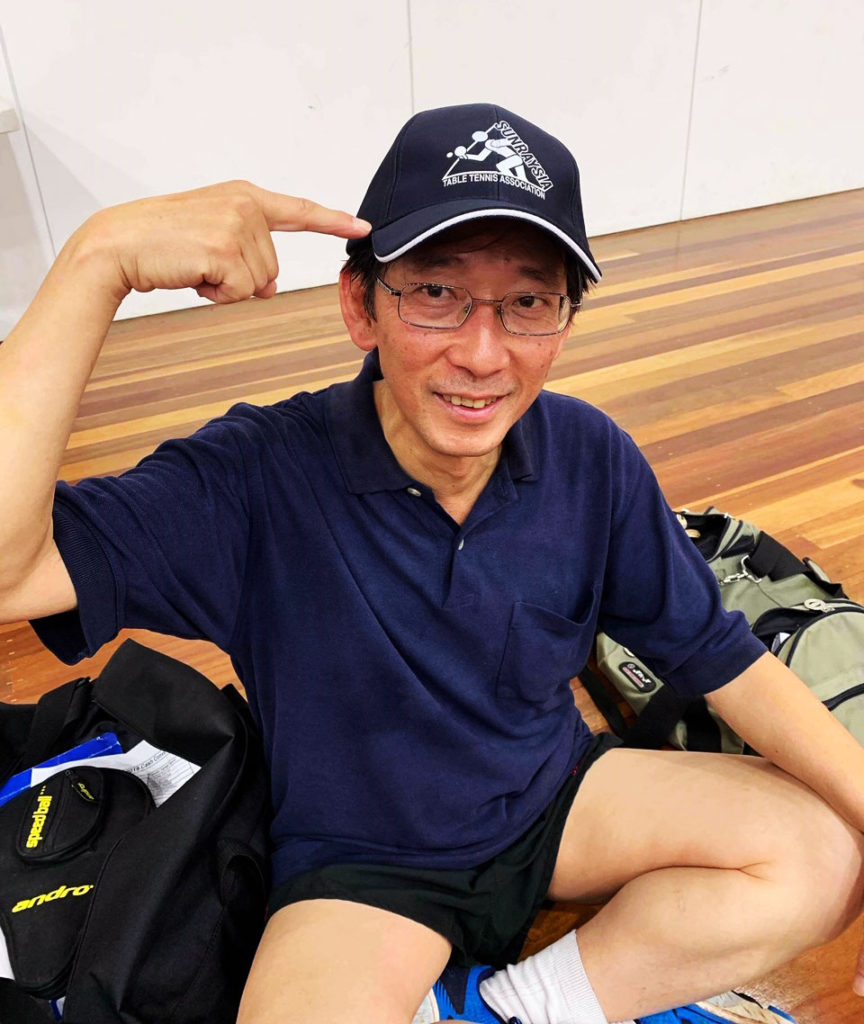 Ed Hung was able to outlast a determined Lee Leeson to win an important match.
For Cookes Jackson Tung won two singles and took part in both doubles victories. Despite the loss they remain in third spot on the ladder in an up and down season to date.
– Tankard Dental 6 (Kate Carmichael, Mark Dorman 2, Dylan Wood 1) d Regional Taxation Services 5 (Matt Ljubic 3, Jackson Murphy 1)
In the remaining match Tankard Dental despite trailing 4-5 late in the contest against Regional Taxation Services were able to steady winning 6=5 courtesy of Mark Dorman and Dylan Wood winning their last two singles respectively.
Despite his team suffering a narrow loss Regional Taxation Services skipper, Matt Ljubic was able to win three singles for the eighth round in succession , a tremendous achievement.
For Tankards both Kate Carmichael and Mark Dorman won two singles and combined to win the first doubles in four sets.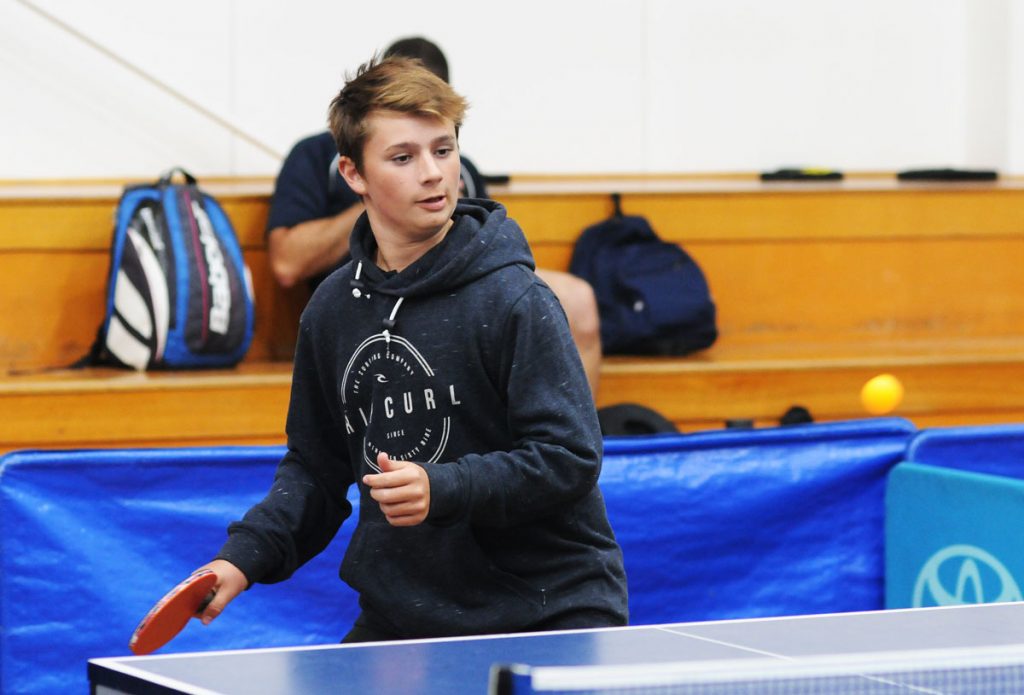 With the scores locked at five rubbers all Tankards Dylan Wood worked hard to defeat Kevin Johns and in doing so his side grabbed the four points and remain second on the ladder.
PENNANT TWO:
Big news this week is that MJM Automotive suffered their first defeat of the season, Max Miller Carpets bringing their seven wins winning streak to an end. The Pinnacle Packers match went as expected , they accounted for Weightmans Packaging, and Mallee Meats defeated Cookes Pools & Spas in a close match.
– Max Miller Carpets 6 (Casper McCarthy 3, Andrew Jones 1) d MJM Automotive 5 ( Jamila Belbaze, John Fitzpatrick 2, Raymund Manzanares 1)
Max Miller Carpets brought MJM Automotive's run of seven wins to an end in this round. There were surprises to be found everywhere … MJM Automotive number two Andrew Jones not firing and only winning one singles rubber, and at the other end of the table, Max Miller Carpets captain Raymund Manzanares equally as sluggish, with just one win, and his number two and three each coming up with two wins apiece.
MJM Automotive captain Casper McCarthy desperately tried to get his team across the line … he won his three singles, the last of which a five setter against opposing number one Manzanares really was a close run affair, and he and Jones kept their perfect doubles record intact, winning for the seventh time. That gave his side four rubbers, and only Jones could add to that tally with a win against Manzanares, a five set win at that. Therese Fitzpatrick was unable to help her team, as she lost all her singles, in four sets, likewise she and McCarthy went down to Manzanares and Jamila Belbaze in four sets in the first doubles rubber.
But it was Belbaze and John Fitzpatrick who did the hard work for Max Miller Carpets. After defeating Therese Fitzpatrick in the first round of singles, their captain Manzanares lost to Jones in five sets, Jones making it a no-contest in the fifth 11-2, and then lost in a five setter to McCarthy. Manzanares was two sets to love down10-12, 12-14, then fought his way back to even the score, only to see the match snatched away 12-10 in the fifth.
While this was going on, Belbaze had quite easily accounted for the usually difficult Jones in straight sets, 12-10, 11-8, 11-8, and she later picked up her second against Therese Fitzpatrick. Likewise, John Fitzpatrick defeated Therese in four sets, then to his surprise also cleaned up Jones in three, 11-8, 11-8, 11-7.
Belbaze and Manzanares won the first doubles in four against McCarthy and Therese Fitzpatrick, while the second doubles rubber was an MJM Automotive benefit, McCarthy and Jones winning in straight sets, and in so doing keeping Manzanares and John Fitzpatrick winless for the season.
Final scores: 6 rubbers to 5 and 24 games to 19.
– Pinnacle Packers 7 (Jeremy Corrin, Rohan Reimers, Ryan Hensgen 2) d Weightmans Packaging 4 (Jason Gifkins 3)
Weightmans Packaging captain Jason Gifkins maintained his lead at the head of the aggregate ladder with three wins in this match, but that was about the only source of joy for the team in this encounter with Pinnacle Packers.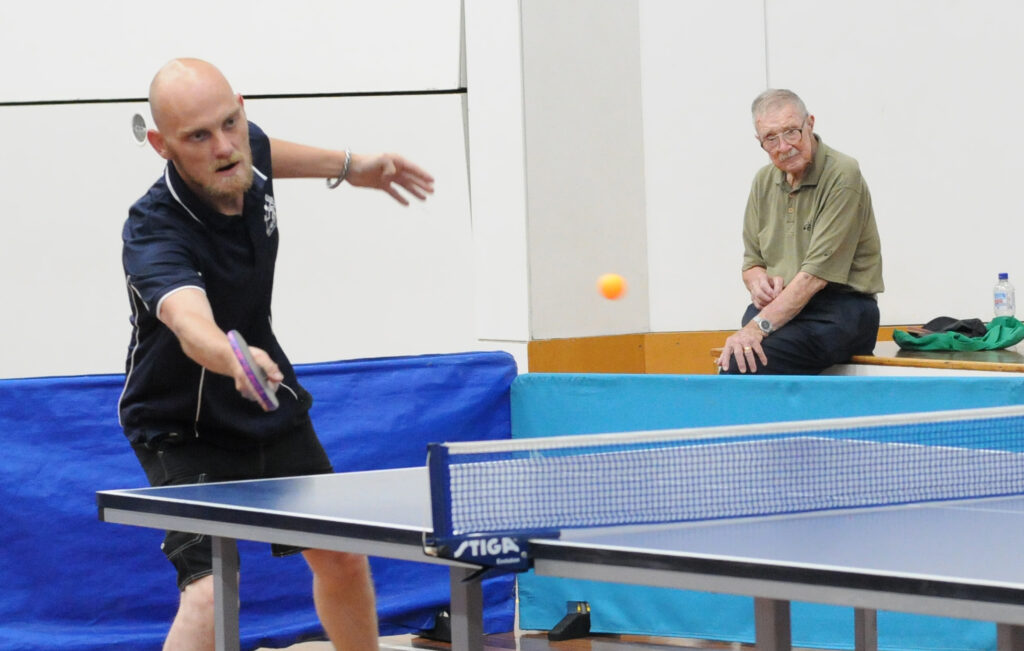 Pinnacle Packers captain Jeremy Corrin and his number two Rohan Reimers were the stand out players for their side, both winning two singles rubbers, and together the first doubles. Number three Ryan Hensgen had a big night also, winning two singles, and with captain Corrin only losing their doubles rubber in five sets. A good team effort.
Corrin, Reimers and Hensgen each defeated Tague Morris (subbing for Andrew Kremor), and Peter Fitzpatrick. Corrin won his two rubbers in straight sets, Reimers defeated Morris in four, after dropping the first set, and had a straight sets win against Fitzpatrick. Hensgen just got over the line 13-11 in the fifth set against Morris in a match which could have gone either way, and then defeated Fitzpatrick in four sets in the final rubber of the night.
Corrin and Reimers won the first doubles rubber, but were pushed all the way by Gifkins and Morris, a player who is showing enormous potential. Down two sets to love, Gifkins and Morris levelled at two sets all, and only conceded the fifth set 11-8.
For Weightmans Packaging, Gifkins won his three singles rubbers, in the process only dropping one set, and that to the talented Rohan Reimers. With Peter Fitzpatrick, Gifkins helped his side to the second doubles rubber, defeating Corrin and Hensgen in five sets.
Final scores: 7 rubbers to 4 and 24 games to 18.
–  Mallee Meats 6 (Quentin Clark 3, Marcus Cimino 2) d Cookes Pools & Spas 5 (Terry Martin 2, David Sergi, James Jarvis 1)
These two sides came into this round on two wins apiece, and equal on rubbers won and lost for the season, only separated by a difference in the number of sets won. Mallee Meats were therefore higher on the ladder, but it was shaping as a close contest.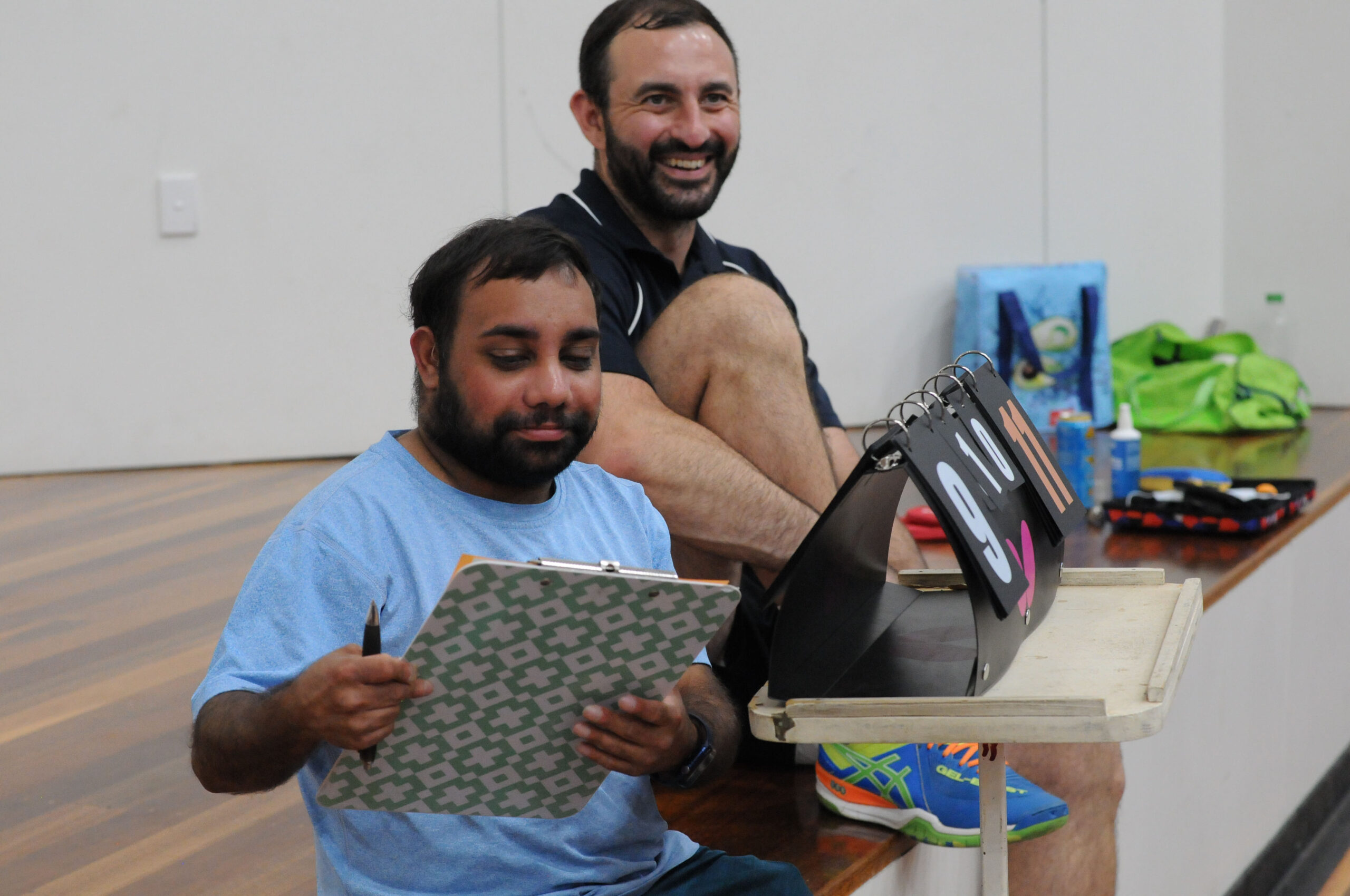 And so it proved, the difference between the sides being Quentin Clark, who had a good night with three singles wins and with his number two Marcus Cimino victory in the first doubles against the pairing of Terry Martin and David Sergi.
Clark was made to work for his wins though … in the first round of singles, Cookes Pools & Spas number three James Jarvis proved very difficult to get away, and took Clark to five sets. Jarvis is improving by the week, and in this match trailed Clark two sets to love 4-11, 10-12. He then fought his way back with wins in sets three and four 11-9, 11-9, and only conceded defeat 11-8 in the fifth. Clark had a (slightly) easier time of it in the second round of singles. He lost the first set 5-11 to Sergi, then played a more careful game to win the next three 11-6, 11-9, 13-11. His third win was against opposing number one Terry Martin. Clark got off to a much better start this time, taking the first two sets 11-6, 11-4, and seemed to be in total control. Martin stuck at it though with wins in the next two sets to take the match to the decider. Once again Clark raised the level of his game and won the fifth 11-7.
Marcus Cimino, in winning two singles rubbers, did a good job supporting his captain – he had less trouble with Jarvis than did Clark, winning in straight sets, and later he won in four against his opposite number David Sergi. With Clark, they won the first doubles rubber, the Mallee Meats pair together with Martin and Sergi putting on a good show in an entertaining four setter, Clark and Cimino winning 11-8, 12-12, 13-15, 11-6.
For Cookes Pools & Spas, Martin won two, and Sergi and Jarvis one each. Martin and Jarvis, after losing the first set in the second doubles gainst Clark and Tom Morrison (subbing for Isaiah Bettess), won the encounter in five.
Final scores: 6 rubbers to 5 and 23 games to 22.
Pennant 3
This week we saw some closer matches than last week with wild swings of form that is reflective of this week's Federal Election results.
Sammy's Slammers 6 (Jamie Kealley 3, Dave Tanner 2) def Tankard Dental 5 (Nick Kiapekos 2, Mehdi Sanat Pour, Phuong Hung Nguyen 1)
This match saw a huge turn of fortunes for Sammy's Slammers as they have bounced back after being pummelled last week only winning one rubber to record an impressive win against Tankard Dental, who couldn't replicate their stellar form from the week before.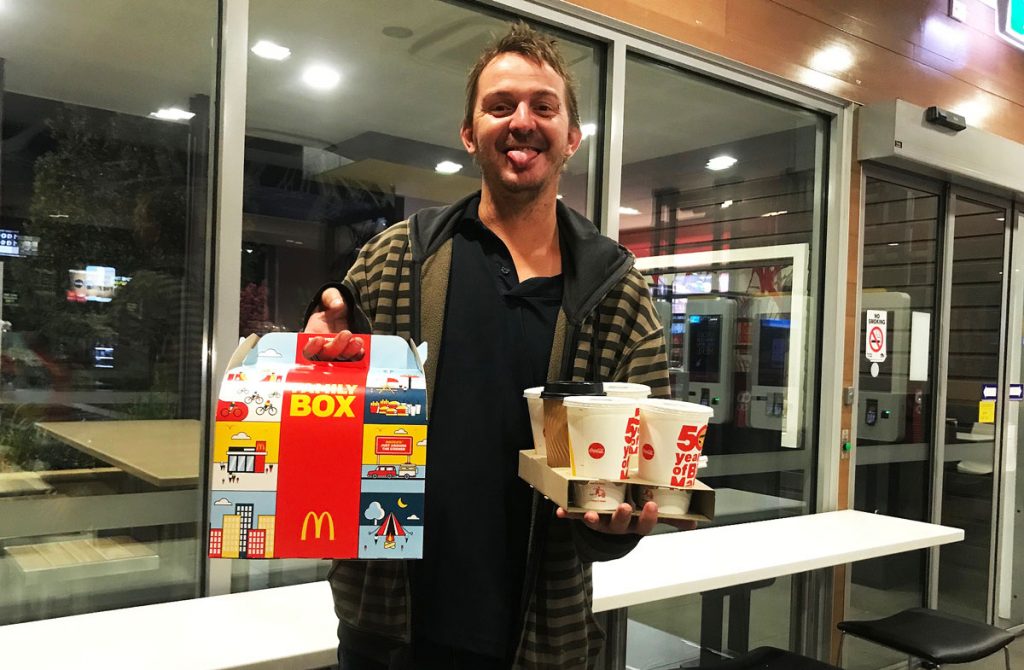 Slammers Captain Dave Tanner returned to form winning two singles, but it was the impressive play from young gun Jamie Kealley (filling in for Ben Hosking) who won three singles that proved to be the difference. For Tankard Dental Nick Kiapekos played well in winning two singles but he was no match for Kealley in their dual as he went down in straight sets. Mehdi Sanat Pour (filling in) and Phuong Hung Nguyen both won a match each, but it wasn't enough to get Tankard's over the line.
In conclusion this effort from Sammy's Slammers must be classified as one of the great form reversals of all time as they have recorded a much-needed win against Tankard Dental 6 rubbers to 5 (22 games to 17)
Weightmans Packaging 7 (Jacinta Ljubic 3, Rachael Fitzpatrick 2) def Mallee Meats 4 (Luke Ljubic 2, Nhat Dat, Marita Grace 1)
The wild swings of fortune continue as last week Mallee Meats could do little wrong having an emphatic (10-1) win; however, this week they have gone done to a resurgent Weightmans Packaging outfit.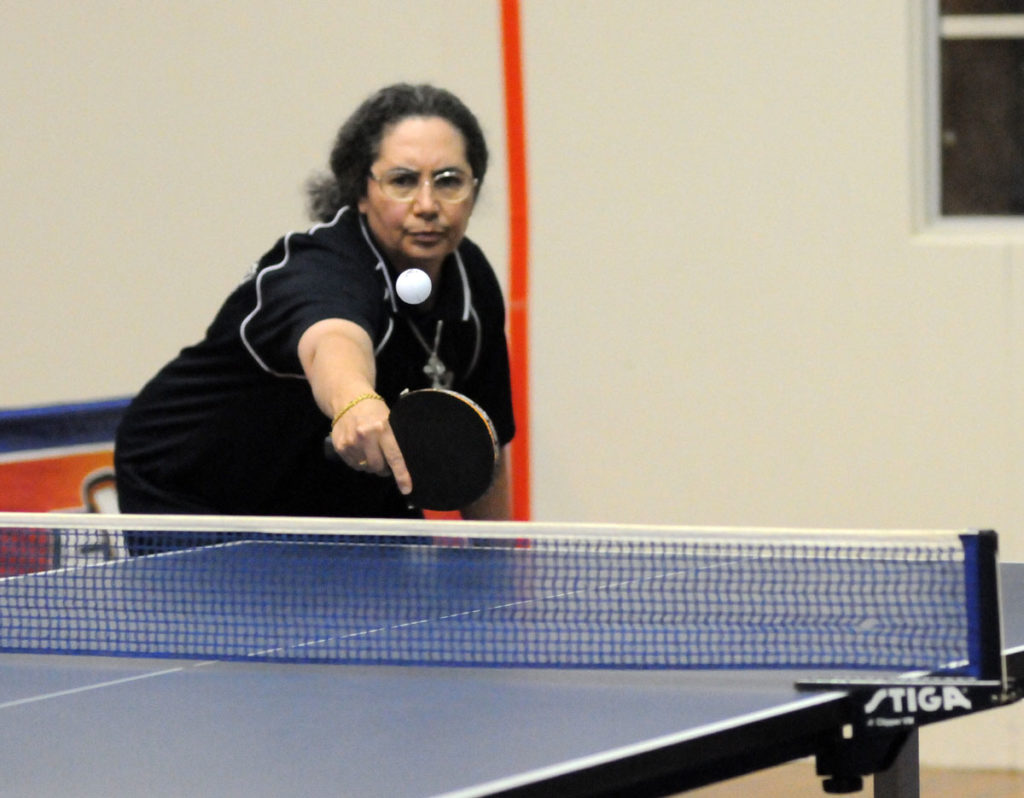 Weightmans Captain Sabrina Fitzpatrick was unable to play this week but was on hand to coach her team from the sidelines to orchestrate a much-needed victory. Jacinta Ljubic was back to her best form this week in winning three singles and was ably supported by Rachael Fitzpatrick as she contributed two singles of her own. Even though Tom Gilmour had a quite night he was still able to team with Fitzpatrick in a thrilling five set doubles match win. For Mallee Meats, Luke Ljubic was a very late call up this evening with the unavailability of Steve Pongrac in winning two singles matches. Nhat Dat contributed a singles victory as did Marita Grace. For Marita this was her first singles victory and she very nearly won two as she was pipped at the post by Jacinta in a lengthy five set battle with Marita going down 13-15 in the fifth.
In conclusion Rachel Fitzpatrick is back in the good books with mum Sabrina as Weightmans have won 7 rubbers to 4 (24 games to 19) against Mallee Meats.
MJM Automotive 7 (Karly Leach 3, Alicia Tyers 2, Levi Williams 1) def Dunkley Scales 4 (Jordan Cole 2, Rodney Galvin 1)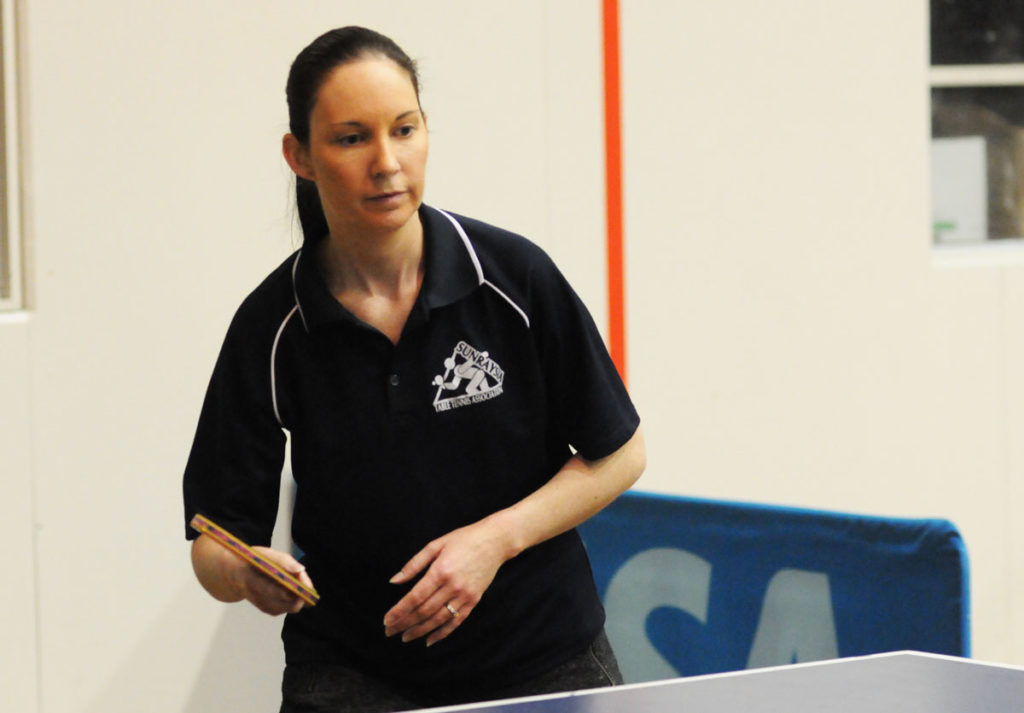 MJM Automotive Captain Karly Leach was again on fire as she won her three singles matches and was well supported by Alicia Tyers and Levi Williams. Tyers was in great form and has broken her streak of one win per week during the first seven weeks by winning two singles matches. For Dunkley Scales Jordan Cole displayed his best form of the season in winning two singles matches. Keep an eye out on how Cole performs in the latter part of this season as the editor has been informed of a recent table purchase!
In conclusion MJM Automotive have won 7 rubbers to 4 (25 games to 13) against Dunkley Scales.