Read Time:
9 Minute, 9 Second
PENNANT ONE:
Exposed Signage / Apparel number three Leon Brown with an upset singles win over Matt Ljubic enabled the ladder leaders to snatch a narrow 6-5 victory over Cash Converters in round five matches of the Sunraysia Table Tennis "Cash Converters" 2017 pennant.
– Exposed Signage/Apparel 6 (Gavin Carmichael, Nicholas Dorman 2, Leon Brown 1) d Cash Converters 5 (Matt Ljubic 2, Kate Carmichael, Kevin Johns 1)
With a straight sets 11-9 11-8 12-10 win over Ljubic, Brown enabled his team to take a 3-0 early in the contest and despite extreme pressure from the Converters trio of Ljubic, Kate Carmichael and Kevin Johns Exposed Signage hung on in a match where the winner would head the ladder as going into this round both teams enjoyed a four win two loss ratio.
In all there were five five set matches indicating what a close tussle this was, the first doubles won by Kate Carmichael and Ljubic was a highlight as they took an early ascendancy over Gavin Carmichael and Nicholas Dorman and then had to hold off their opponents who were finishing strongly.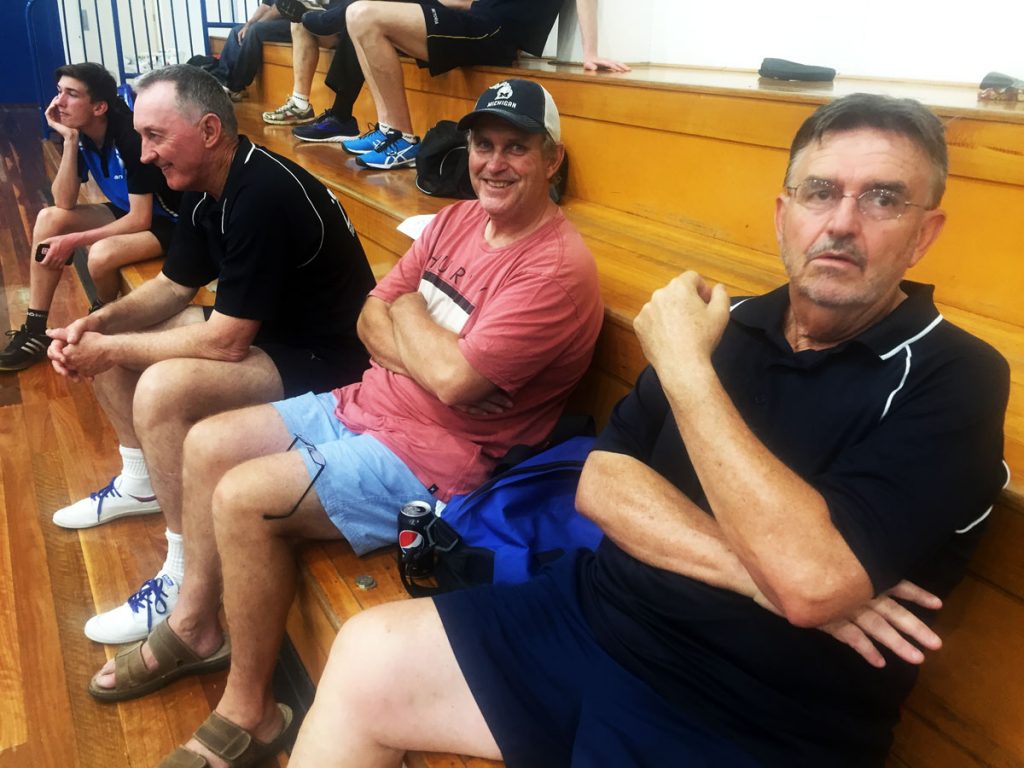 Earlier Gavin Carmichael outlasted daughter Kate in yet another interesting five set slog and in yet another five set match Matt Ljubic fought back from his unexpected loss to Brown to outlast Dorman in what now has become a great spectacle when these two meet.
Brown again came to the fore this time in the second doubles partnering Dorman in yet another nail biter winning 12-10 11-8 7-11 5-11 11-9 over Ljubic and veteran Kevin Johns. Brown had played well and offered great support to Dorman as Exposed Signage took a 5-3 lead however with Ljubic defeating Gavin Carmichael in four sets and Johns accounting for Brown it was left to Dorman to recover from a two games to love deficit against Kate Carmichael to enable Exposed to grab the narrowest of victories and gain top position outright in what had been a great test.
– Weightmans Packaging 6 (Darren Robinson, Jackson Murphy 2, Leslie Ncube 1) d Tankard Dental 5 (Joel Thomas 3, Reece Kurrle 1)
Only two round ago Weightmans Packaging had sat winless at the foot of the ladder and now amazingly with their second win 6-5 at the expense of Tankard Dental, Weightmans have grabbed fourth spot on the ladder.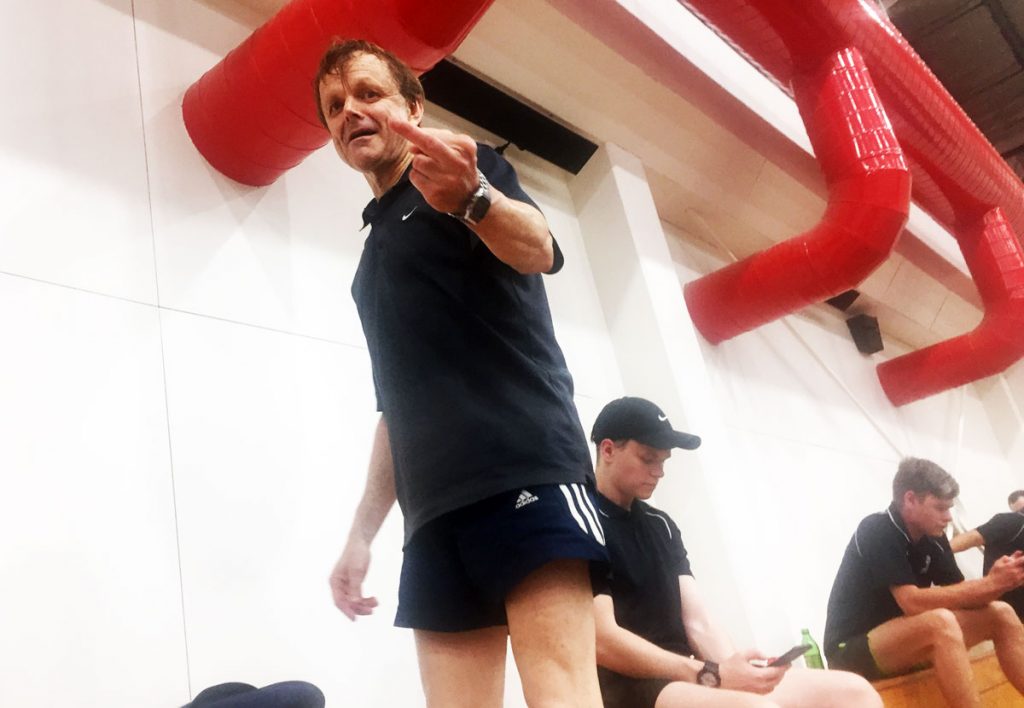 Fill in Darren Robinson played well winning two singles as well as partnering Jackson Murphy to win the second doubles over Joel Thomas and Ashley Morrison in a very close five set contest.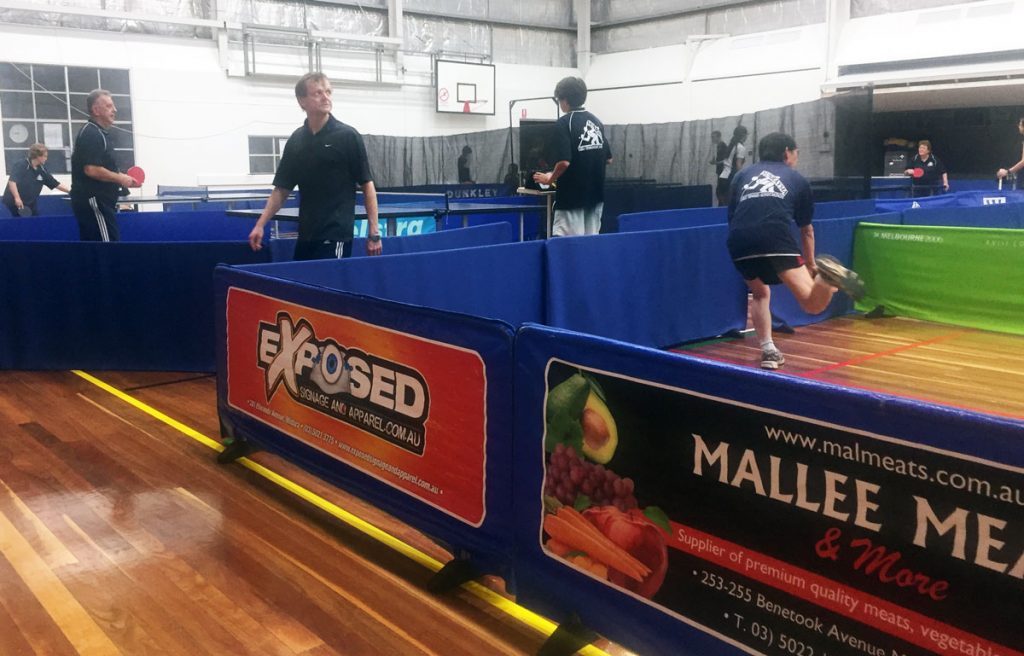 The in-form Murphy continued on from where he left off last round winning two singles for the second round in succession and his form has played a big part in his teams' resurgence. With his team down 4-5 he played a fine match against the hard hitting Reece Kurrle, winning 13-11 11-8 7-11 12-10 to level the match at five rubbers all. If Murphy can maintain the belief and confidence from these two rounds his team will finish strongly.
With the match level Weightmans, go to man this season, Leslie Ncube played a solid match to defeat Ashley Morrison in straight sets and take his team to fourth position on the ladder. Victory had come for Weightmans despite Joel Thomas again winning three singles for Tankards. 
– Regional Taxation Services 7 (Shannon Bowen, Mark Dorman 2, Ed Hung 1) d Mallee Bearings 4(Matt Avers 3, Shane Carmichael 1)
Pre – season favourites Regional Taxation Services continued their good form of recent times with a sound 7-4 victory over Mallee Bearings avenging a loss in round one.
For the victors it was a good team effort with Shannon Bowen and Mark Dorman winning two singles while Ed Hung won one.
To complement their singles play RTS also won both doubles with the first a highlight when Bowen and Dorman combined to fend off Matt Avers and Lee Thomas in a lengthy five setter.
For Mallee Bearings Matt Avers again won three singles as he has done each round this year.
PENNANT TWO: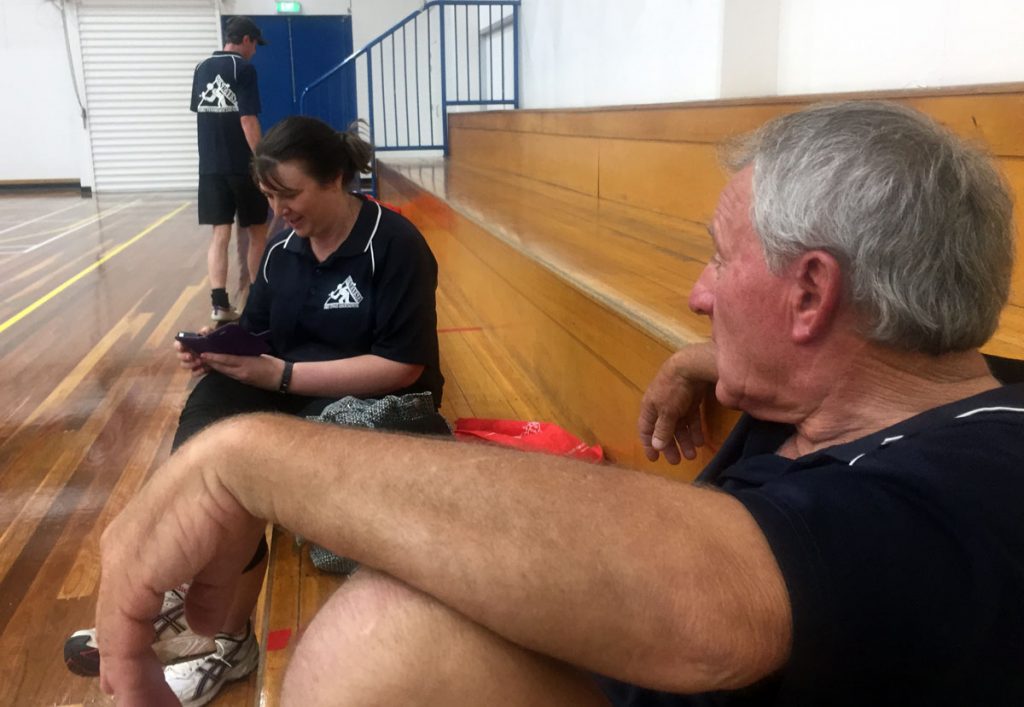 Pinnacle Packers surrendered their lead at the head of the ladder when they went down 6-5 in a nail-biter against Max Miller Carpets; while that was going on Mallee Bearings went a game clear at the top of the ladder when they downed MJM Automotive, and Weightmans Packaging rattled off the last three rubbers to get up against Mallee Meats.
Mallee Bearings 6 (Peter Midgley, Andrew Jones 2, Quentin Clark 1) d MJM Automotive 5 (Thanh Nyugen 3, Anthony Fox 1)
With five wins from six matches, Mallee Bearings now sit a game clear of both Pinnacle Packers and Weightmans Packaging.
Two wins to Peter Midgley and Andrew Jones put Mallee Bearings on the way to the win, and added to the first doubles and a fighting five set victory by number three Quentin Clark against Adrian Fox, Mallee Bearings amassed their six rubbers for the win.
Once again though, MJM Automotive captain Thanh Nyugen ruled in singles play, with his now almost customary three wins – although both Andrew Jones and Clark gave him a close run in their matches, Nyugen defeating Jones in four  16-14, 11-8, 10-12, 14-12 and in the final rubber Clark, although going down in three sets, was a close loser to Thanh who won that one 13-11, 11-9, 15-13.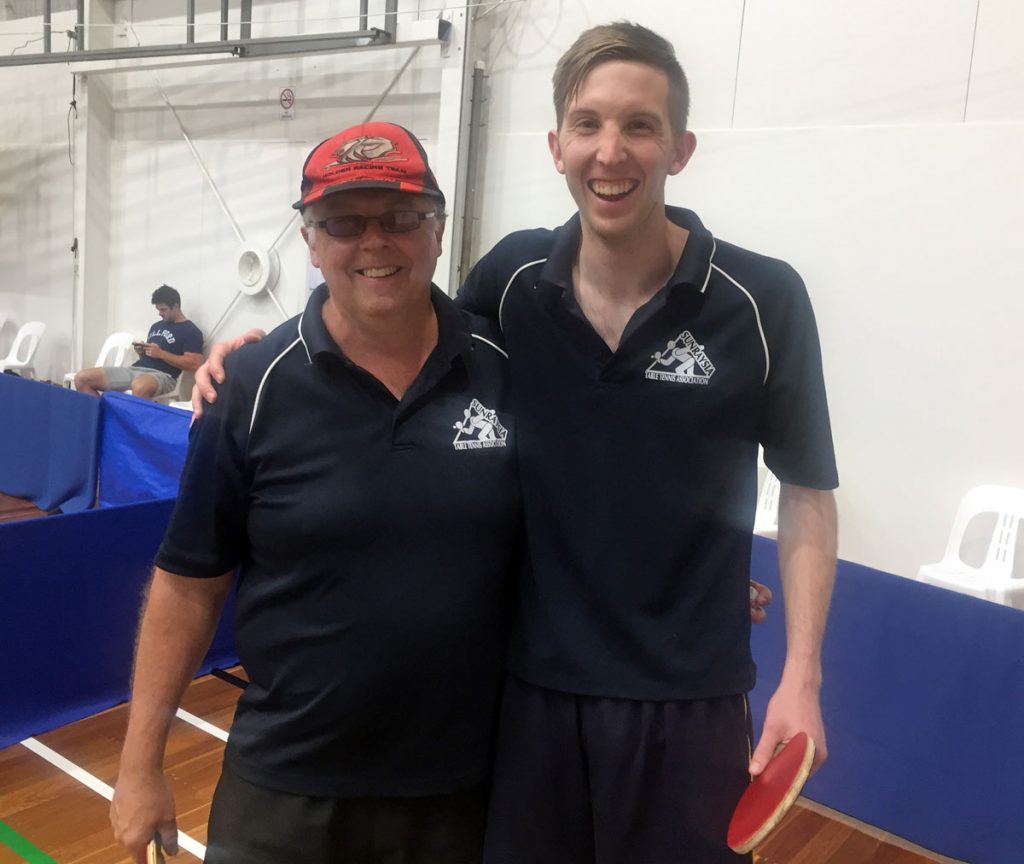 Adrian Fox, subbing for MJM Automotive number Claire Ljubic played well, and had he won even one singles, MJM Automotive would have taken the win.  As already mentioned, he fell to Clark in a close five setter, and in rubber number ten, with his side trailing 4-5, he played another five setter, this time against Andrew Jones, losing 11-6 in the fifth.
Final scores:  6 rubbers to 5 and 21 games to 19.
– Max Miller Carpets 6 (Russell Walder 3, Tony Malycha, Michael Hensgen 1) d Pinnacle Packers 5 (Geoff Wright, James Chick 2)
Russell Walder led Max Miller Carpets to a 6-5 win against Pinnacle Packers, in a match which was nip and tuck all night.
Walder was in fine form, and got better as the night went on.  A five set win against Pinnacle Packers number three James Chick kicked the night off, then a close four setter against Sony Sefer, and in rubber number eleven, with the scored locked at five all, he streeted opposing captain Geoff Wright in just three sets.
Michael Hensgen and Tony Malchya chipped in with a win each against Sefer, and with the first doubles safely theirs, they had enough for the win.
For Pinnacle Packers, Wright and Chick took two wins each, both downing Hensgen and Malycha, and Wright paired with Sefer to take the second doubles and level the scores at four all at that stage.
Final scores:  6 rubbers to 5 and 21 games to 22.
– Weightmans Packaging 6 (Arthur Paar, Kerry Wallace, Nick Barlow 2) d Mallee Meats 5 (Geoff Peters 2, Jason Gifkins 1)
 Weightmans Packaging kept their best til the end in this match-up with Mallee Meats.
Trailing 3-5 after the second doubles, it looked highly improbable a win would come their way, considering also they had lost both doubles rubbers.
But win they did, and in doing so made it look easy.  Both Kerry Wallace and Nick Barlow won their rubbers in straight sets, and at five all, the two captains met, Arthur Paar comfortably downing Jason Gifkins in four.
In picking up two wins, Geoff Peters was the best performed Mallee Meats player.  He first beat Kerry Wallace in five close sets, and in the next round of singles, he out-flummoxed Arthur Paar to win in four.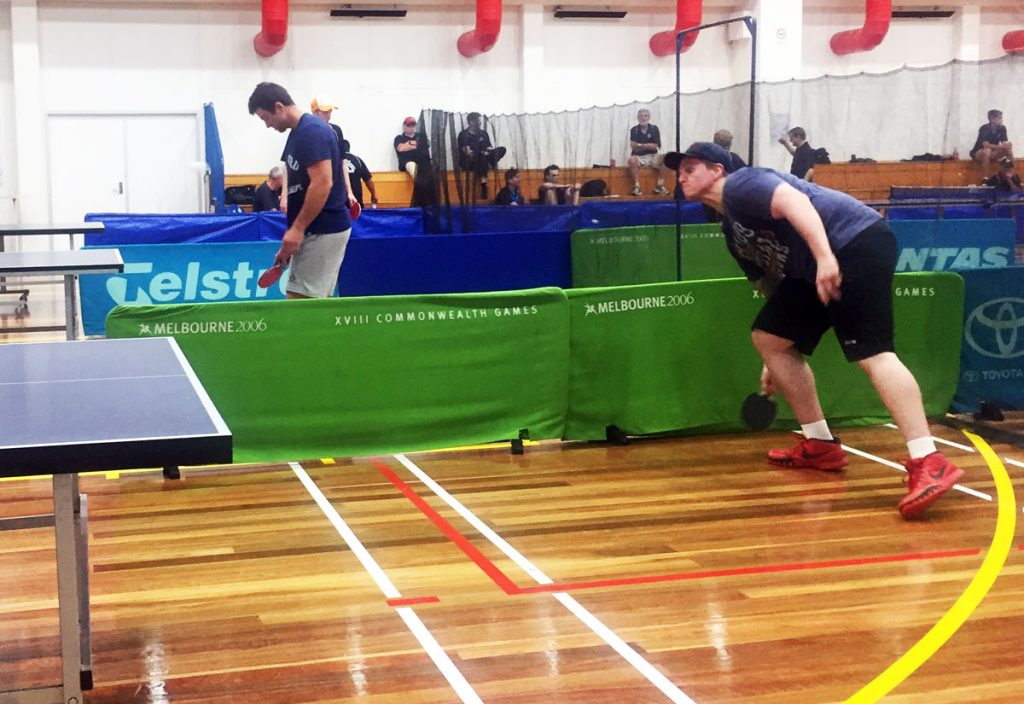 But Nick Barlow was waiting for him in the next round, and Nick had kept his best til last …
Final scores:  6 rubbers to 5 and 24 games to 21.
PENNANT THREE:
MJM Automotove moved a win ahead of their opposition on the ladder with a big 9-2 win against Weightmans Packaging; and Mallee Meats inflicted a similar size 8-3 win over Sammy's Slammers.
– MJM Automotive 9 (Peter Fitzpatrick, Rachel Fitzpatrick 3, Tom Morrison 1) d Weightmans Packaging 2 (John Fitzpatrick, Nick Kiapekos 1)
Initially, it looked like these two teams were in for a long night.  The first three rubbers all went to five sets, MJM Automotive winning two of them.
But then MJM Automotive rattled off the next three rubbers in three sets apiece, winning them all, and the game had just about got away from Weightmans Packaging.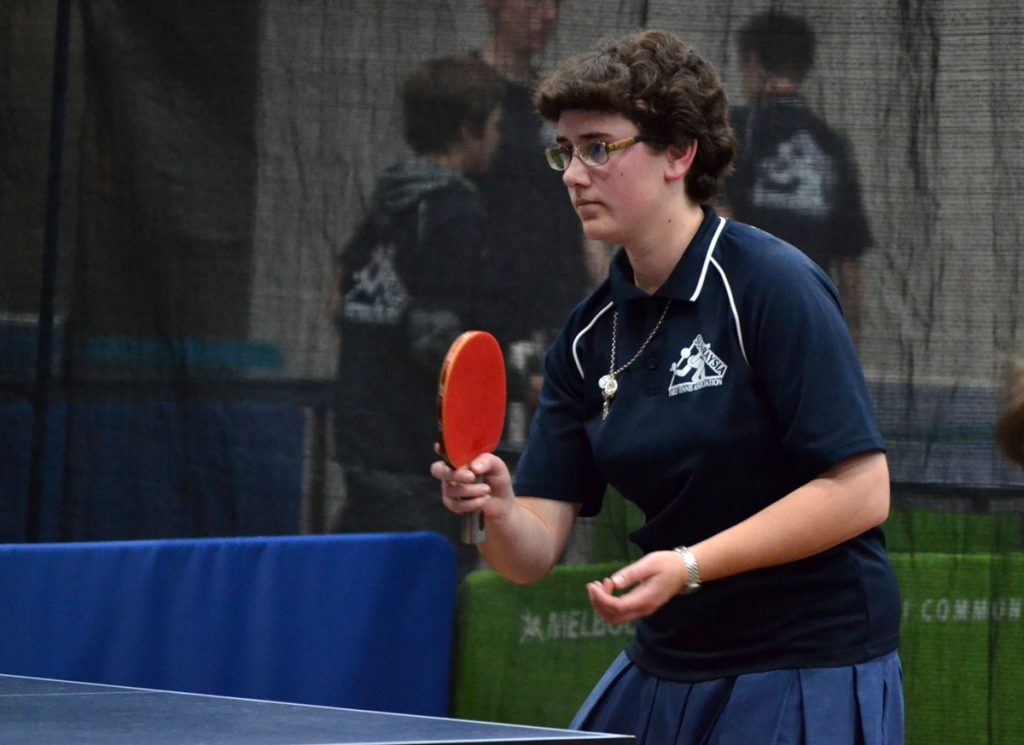 Both Peter and Rachel Fitzpatrick starred for MJM Automotive, both winning three singles.
In addition to those six rubbers, both doubles went to the MJM Automotive side as well – Peter Fitzpatrick and Tom Morrison much to good for John Fitzpatrick and Nick Kiapekos, winning 4, 5 and 7, and later Peter and Rachel Fitzpatrick another three set win against John Fitzpatrick and Rohan Reimers.
Rachel Fitzpatrick was probably the stand-out player in this game.  After defeating Nick Kiapekos, subbing for Weightmans number three Huseyin Ismail, in five sets in rubber number one, Rachel really hit the sweet spot in the next round of singles and demolished her brother John in straight sets, 4, 3 and 6.  Her final singles win, against Rohan Reimers was also three sets.  In between these two rubbers, Rachel and her father Peter won the second doubles, also in three sets against brother John and Reimers.
Final scores:  9 rubbers to 2 and 31 games to 13.
– Mallee Meats 8 (Jeremy Corrin 3, David Sergi, Therese Fitzpatrick 2) d Sammy's Slammers 3(Paul Fitzpatrick 2)
After leading three rubbers to two, Sammy's Slammers were outclassed by Mallee Meats who went on to win eight rubbers to three.
And in the course of that win, Mallee Meats captain Jeremy Corrin inflicted the season's first defeat on aggregate leader Paul Fitzpatrick.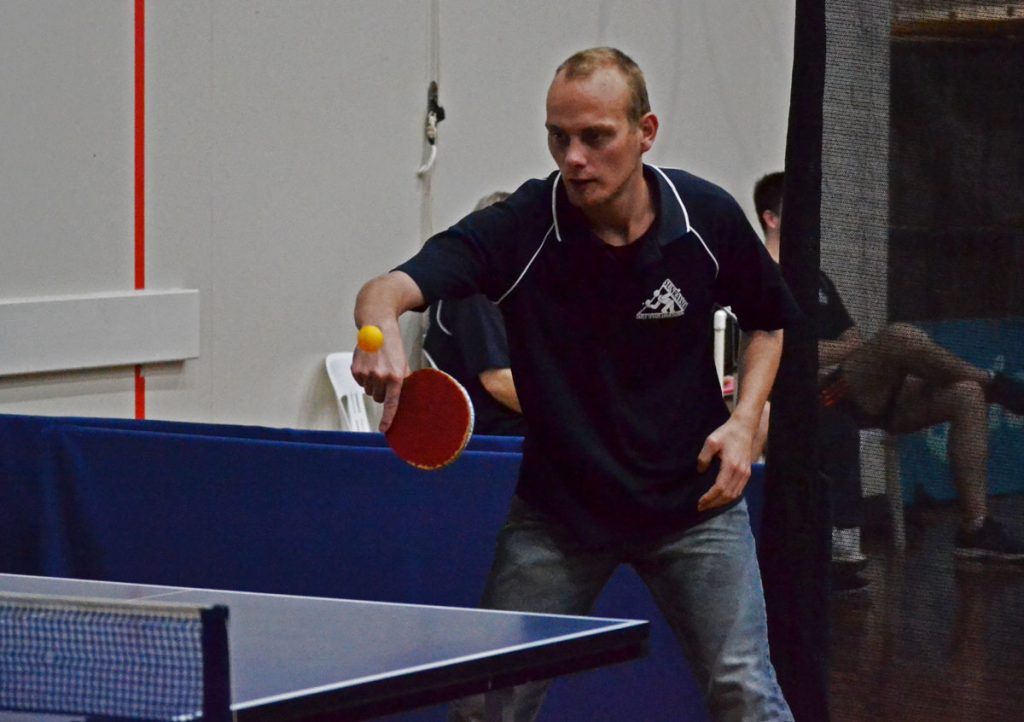 Corrin had a big night, winning all his singles rubbers in four sets, and in playing both doubles, played a further ten sets, losing the first doubles with David Sergi against Paul Fitzpatrick and Marcus Cimino 9-11, 11-8, 11-13, 14-12, 9-11, but later with Therese Fitzpatrick coming back from two sets to love down against Paul Fitzpatrick and Leonie Dunkley winning 8-11, 5-11, 14-12, 11-9, 11-5.
Corrin was well supported by Sergi and Therese Fitzpatrick, who both defeated Cimino and Dunkley – Sergi defeating them both in four sets, and Therese downing them both in five.
Final scores:  8 rubbers to 3 and 26 games to 20.
PENNANT FOUR:
– Dunkley Scales 10 (Brice Lock, Luke Ljubic 3, Isaiah Bettes 2) d Mallee Meats 1 (Dave Tanner 1)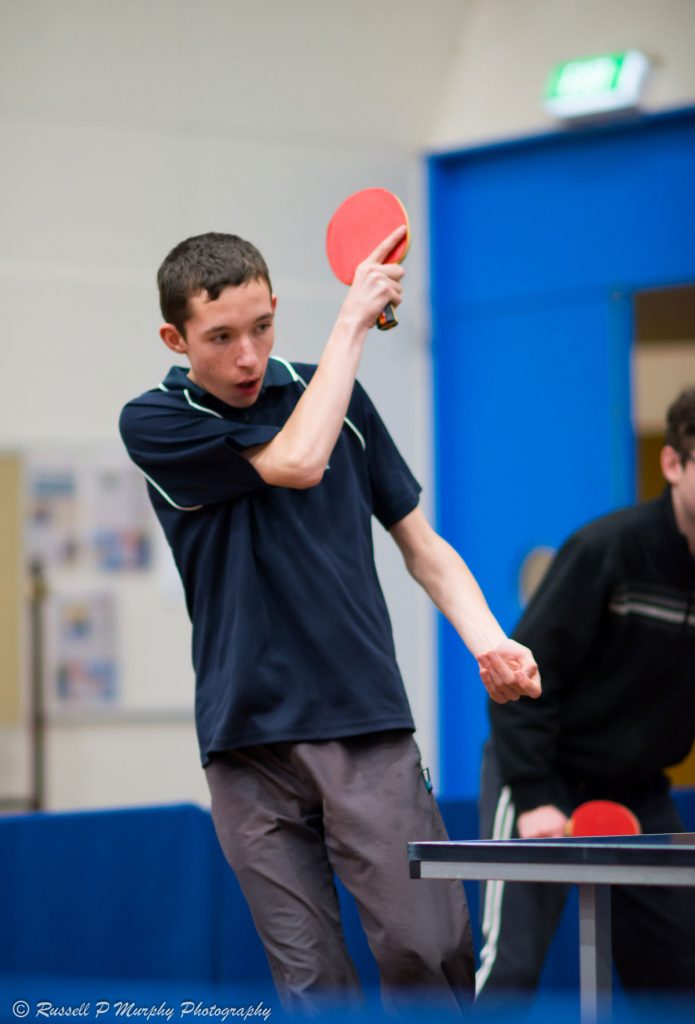 – MJM Automotive 6 (Kim Avers 3, Laura Bettes 2) d Tankard Dental 3 (Shirley Whitecross 2, Kayla Bettes 1)