0
0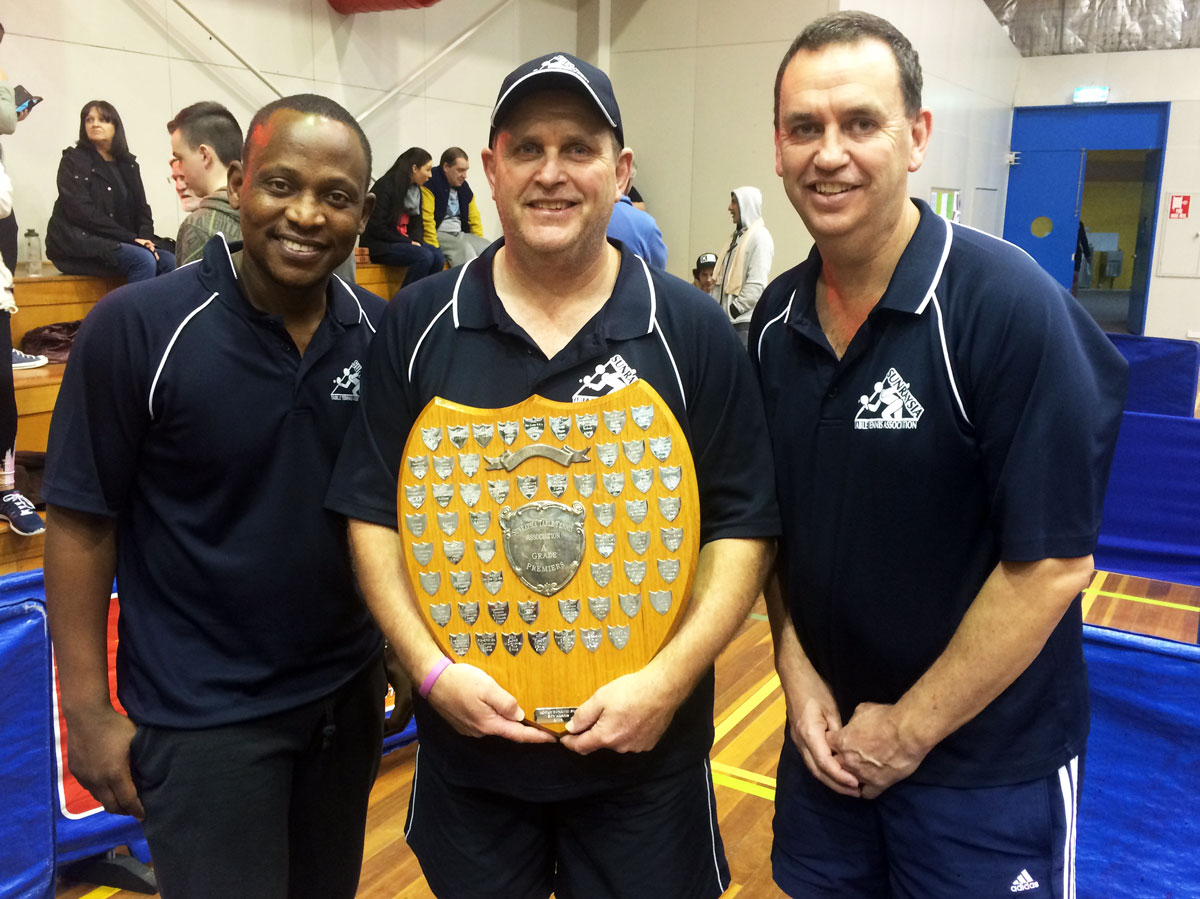 Fishers IGA are the 2015 Pennant One Winter Champions!
Fishers IGA with a sound 6-3 victory over Weightmans Packaging are the 2015 Sunraysia Table Tennis association premiers.
This was an outstanding performance by Fishers as going into this match they had managed to defeat Weightmans only once in their four previous meetings this season. Wayne Carmichael, a grand final expert, was outstanding in this match winning three singles and taking part in both doubles victories to reverse Fishers loss of 4-6 in the second semi-final two weeks ago.