Read Time:
3 Minute, 8 Second
Summer – 2013 – Super 8's in Pics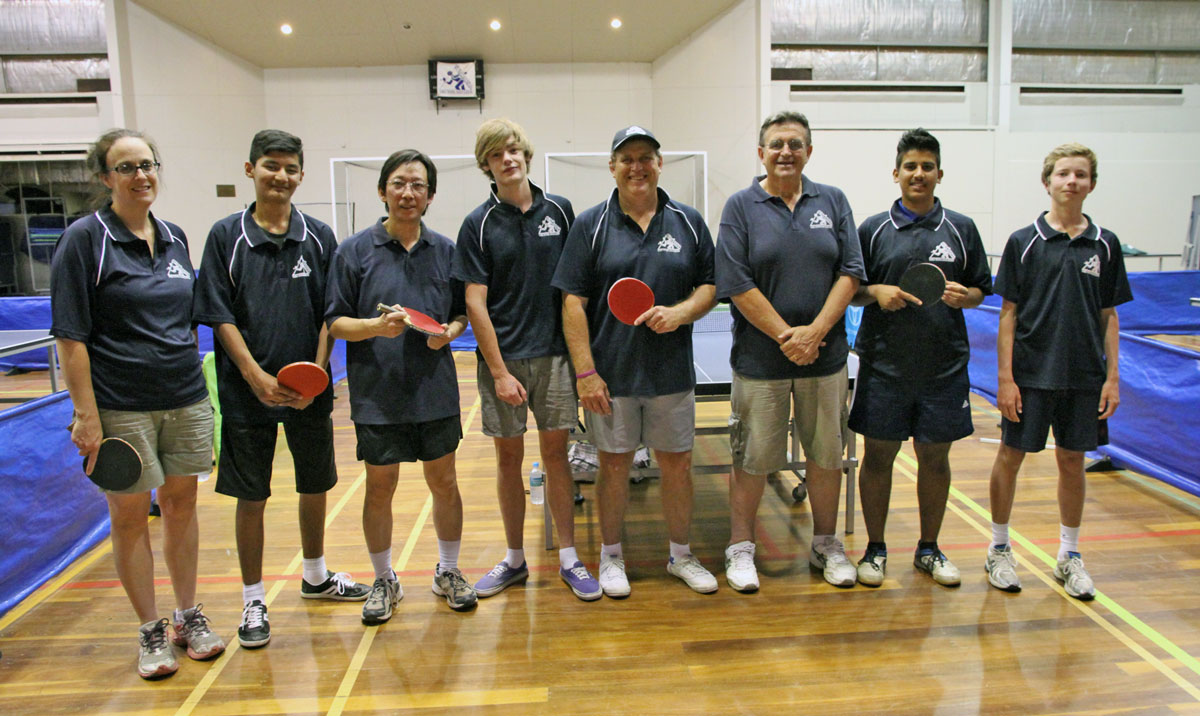 The Grand Finalists. Kim Avers & Kumail Jaffry from P4, Ed Hung & Leon Brown from P2, Wayne & Gavin Carmichael from P1 and Muhkwinder Muhkwinder & Kalif Shortt from P3.
PENNANT ONE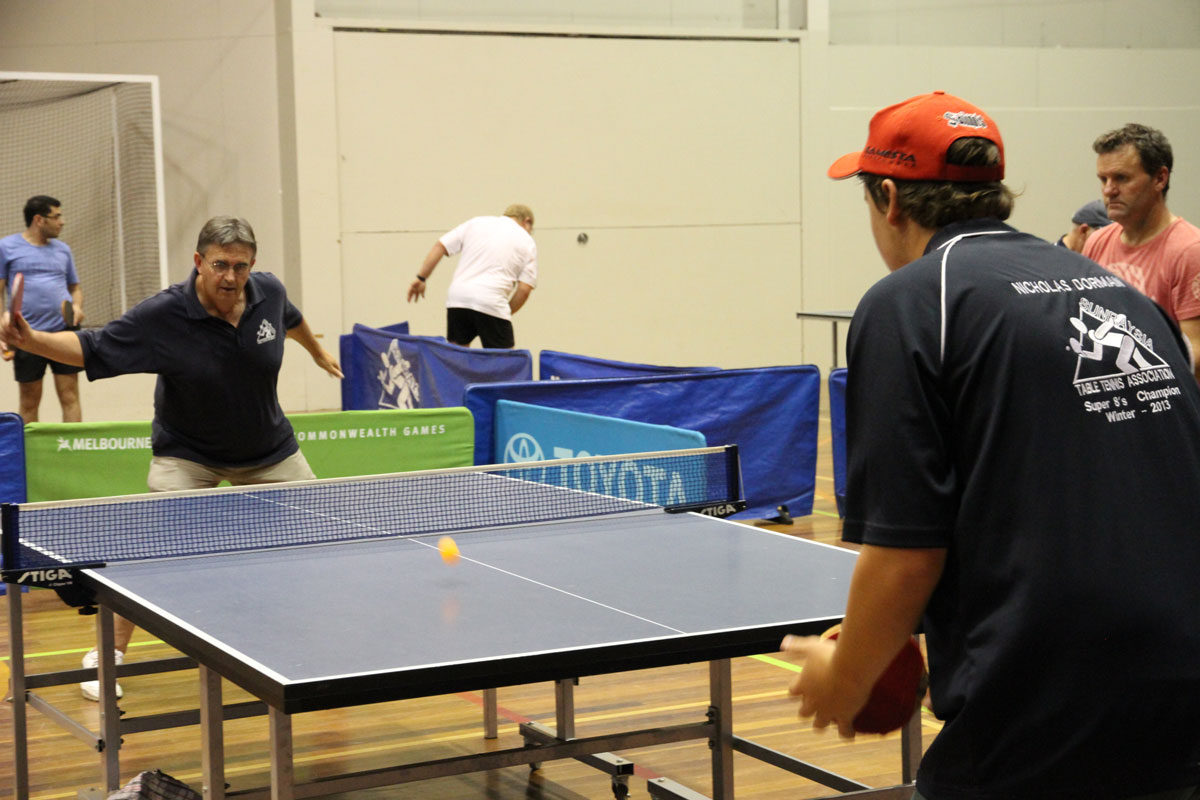 Team mates one night, head to head the next! Gavin Carmichael putting the brakes on Nicholas Dorman.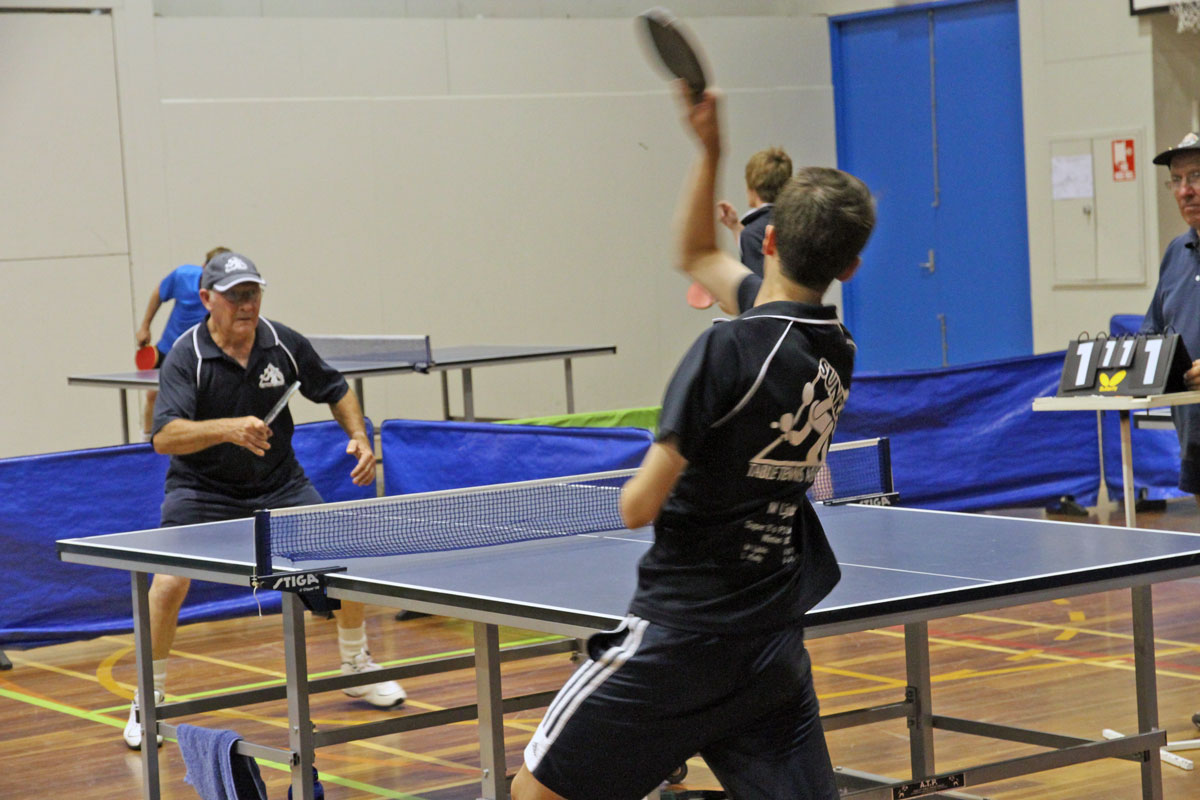 The next generation. Matt Ljubic putting Kevin Johns under pressure with big topspin fore-hand drives. Both Nicholas and Matt would run deep into finals.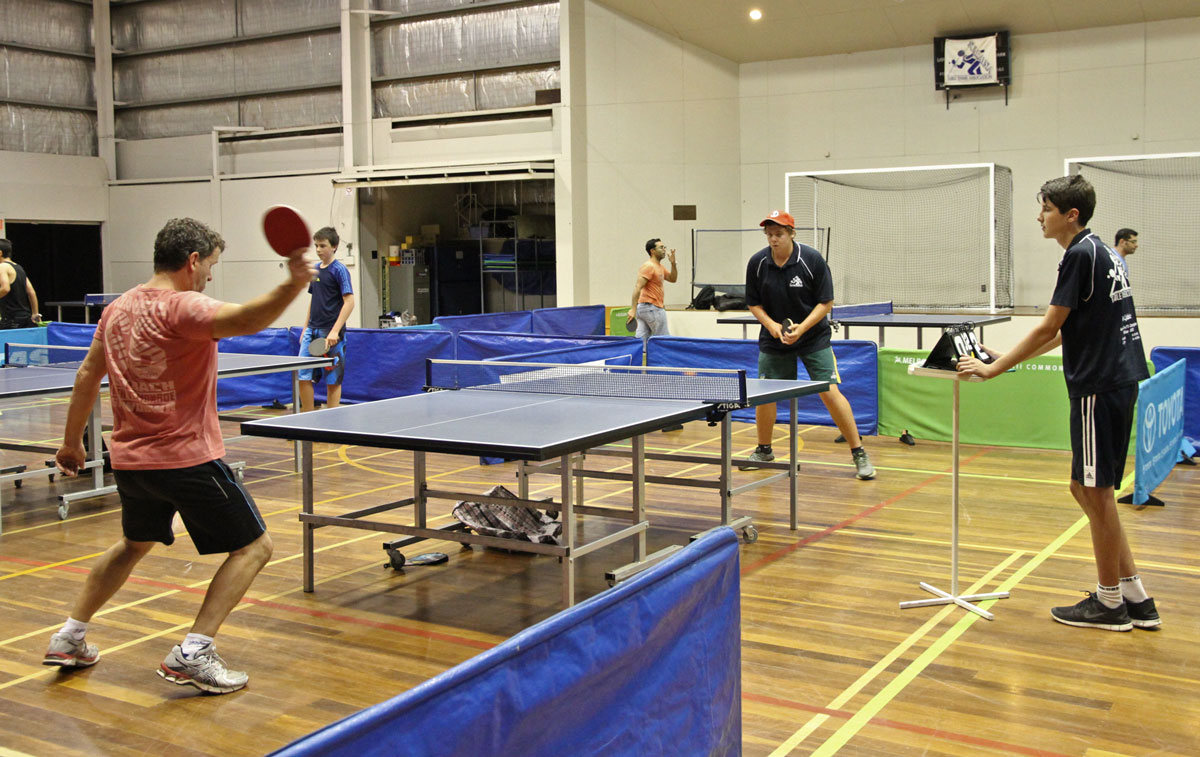 Mick Hogarth tried hard to stop the freight train. Ultimately Nicholas had too much fire power.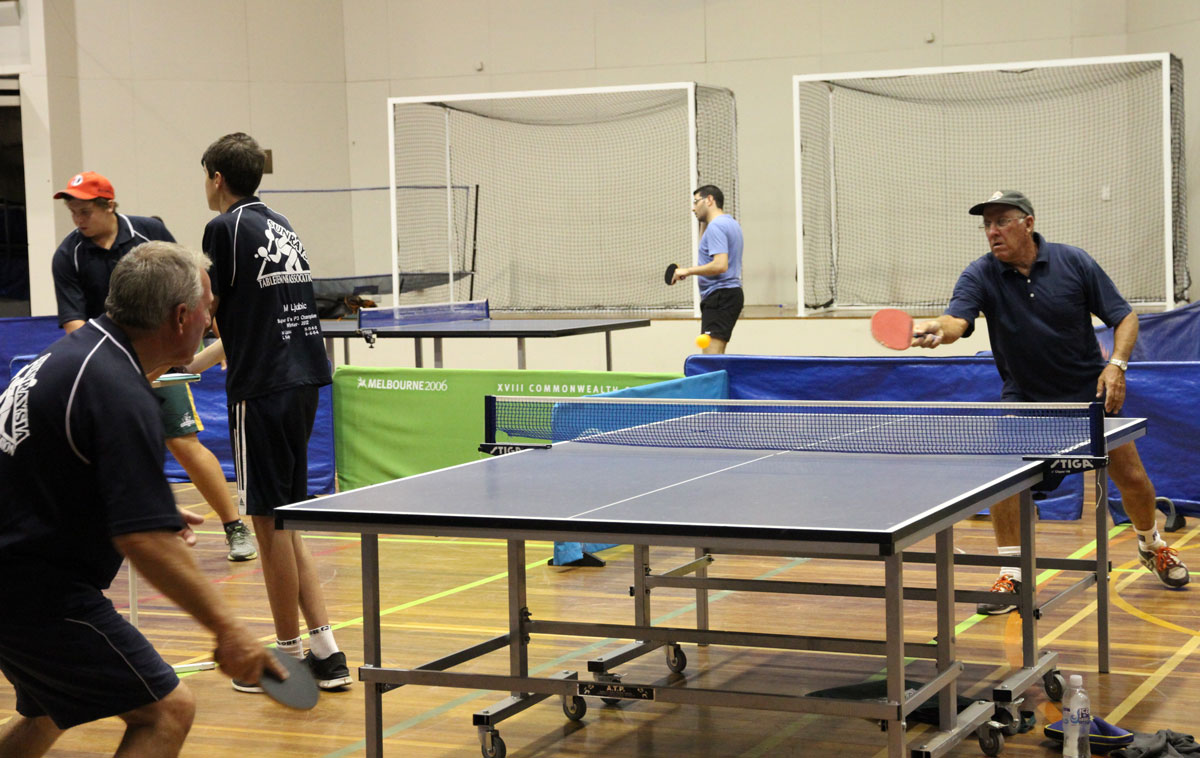 The battle for the Wooden Spoon. Geoff Wright never one to be patient was at sixes and sevens against cagey Peter Bishop with and unrelenting devensive chop.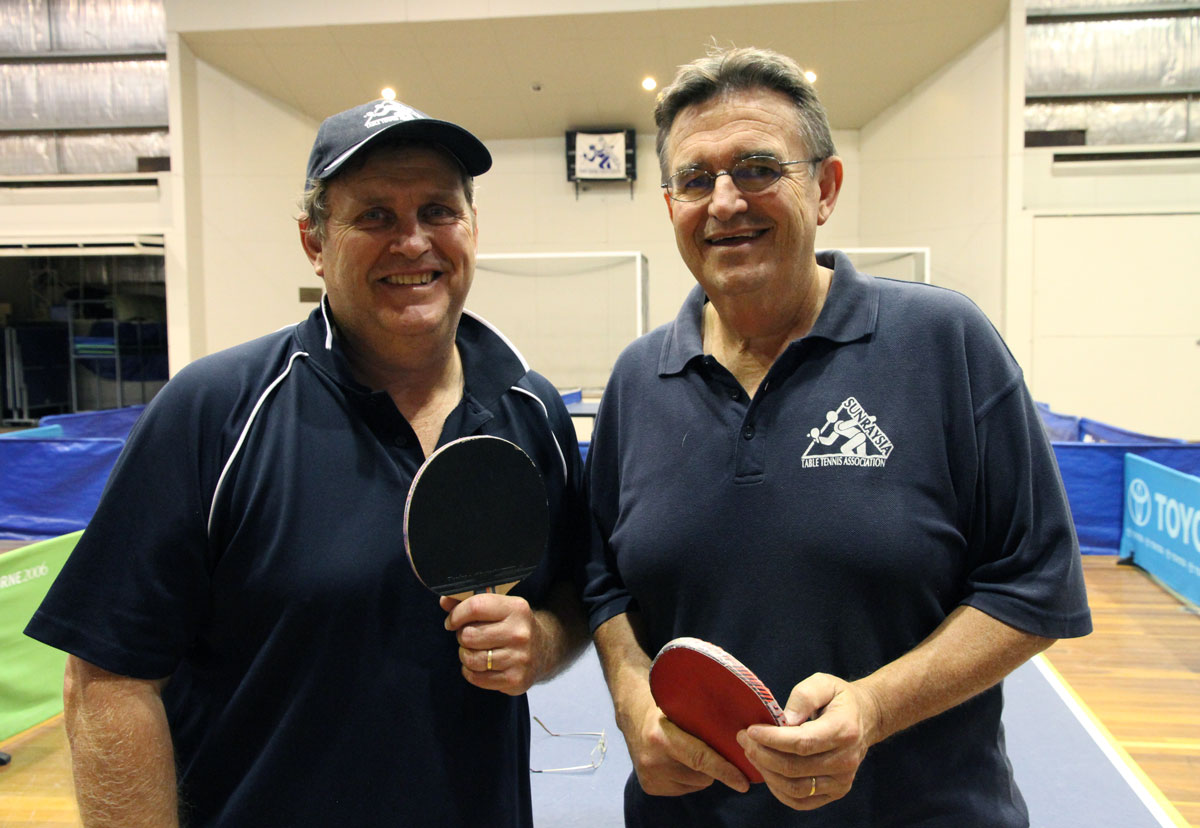 You guessed it, another battle royale between Wayne & Gav Carmichael. You've probably guessed the result too.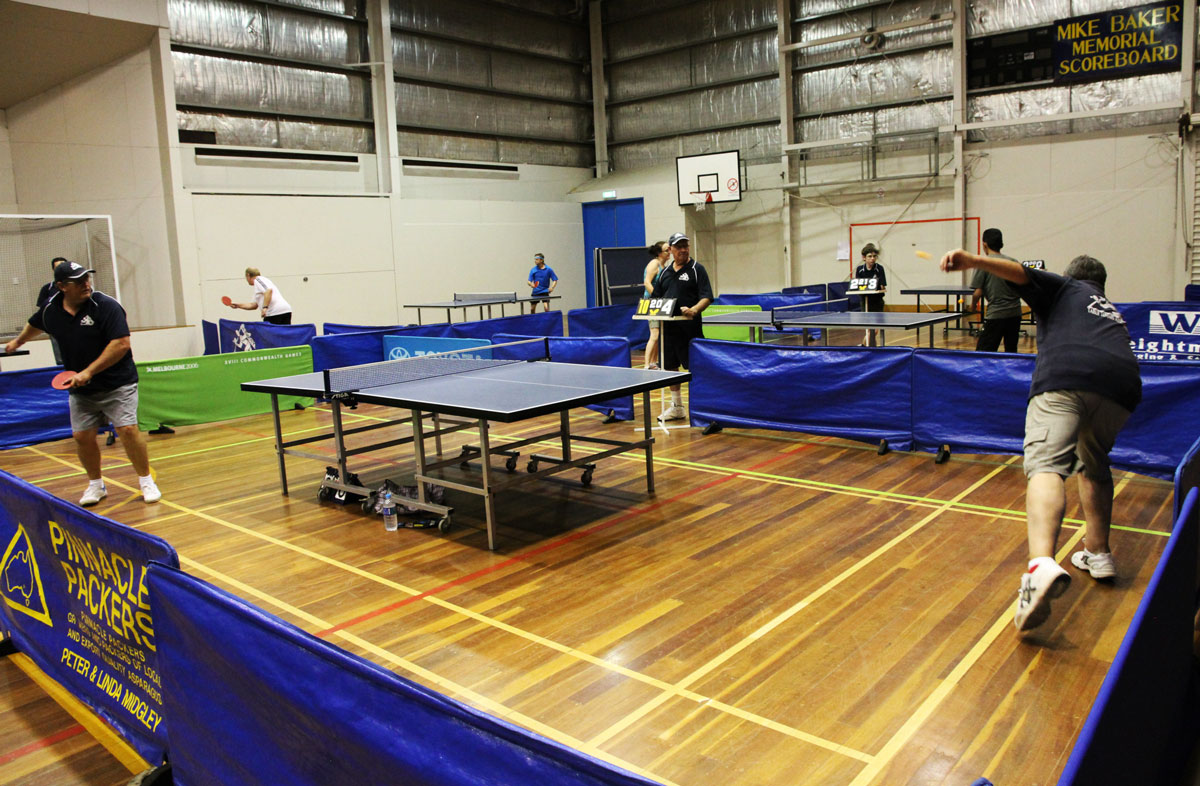 The 'Ali knockout' moment. Wayne at championship point taking it out in three straight sets and also making it a hatrick of Super 8's titles in succession.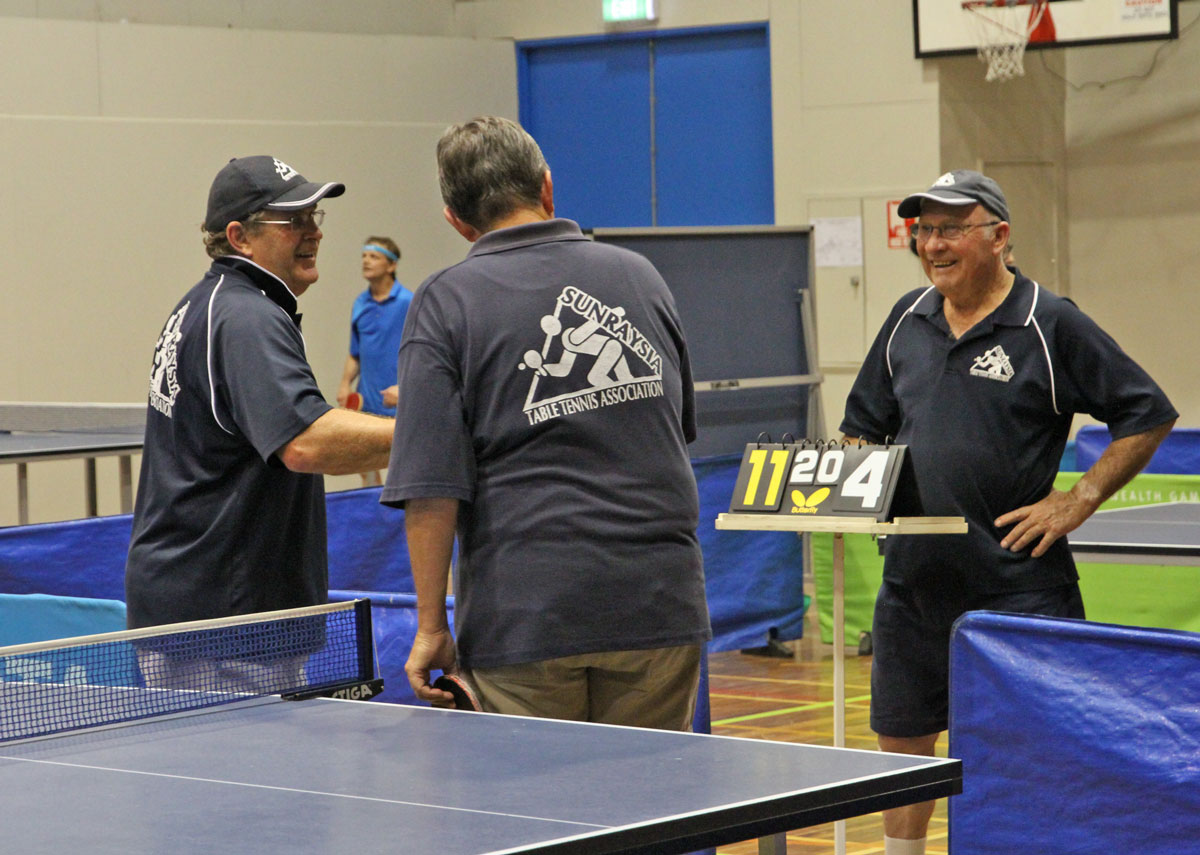 Words cannot describe. Kevin Johns smurk may cover it perfectly … Not again Gav!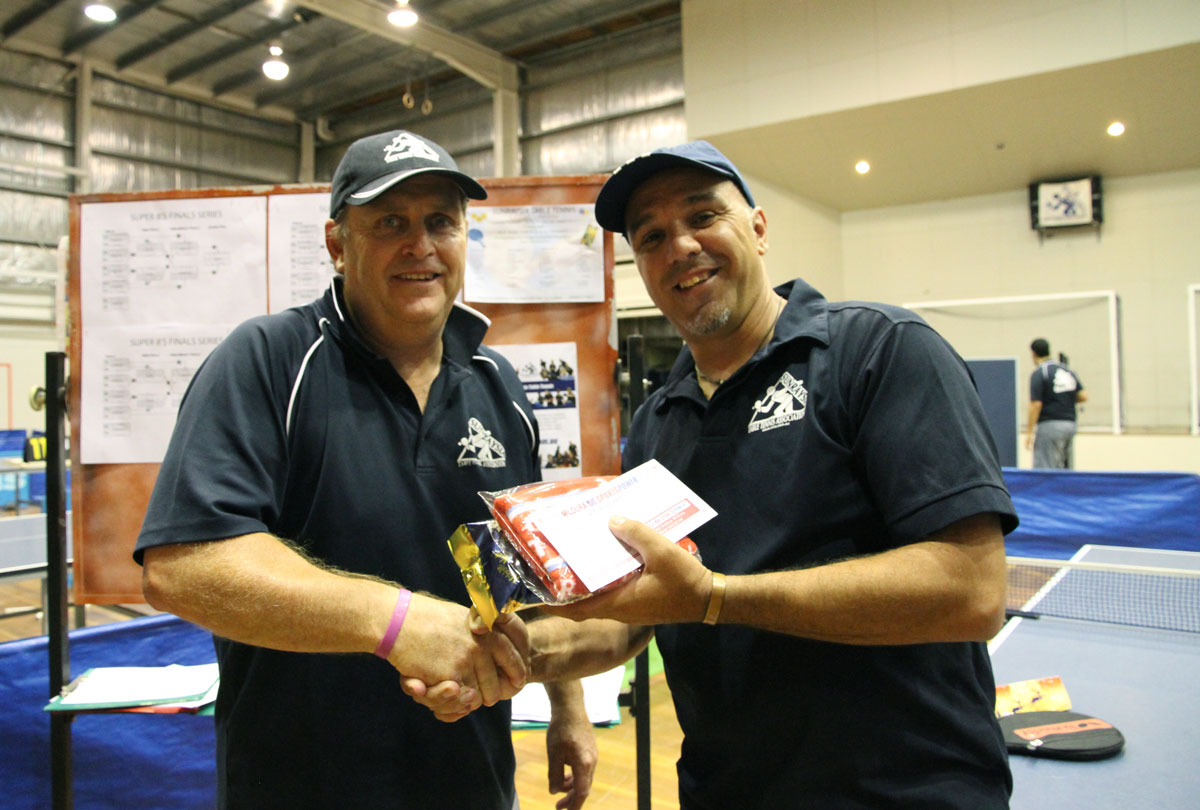 Wayne accepting more trinkets. Sony Sefer presenting Wayne with goodies for X-mas.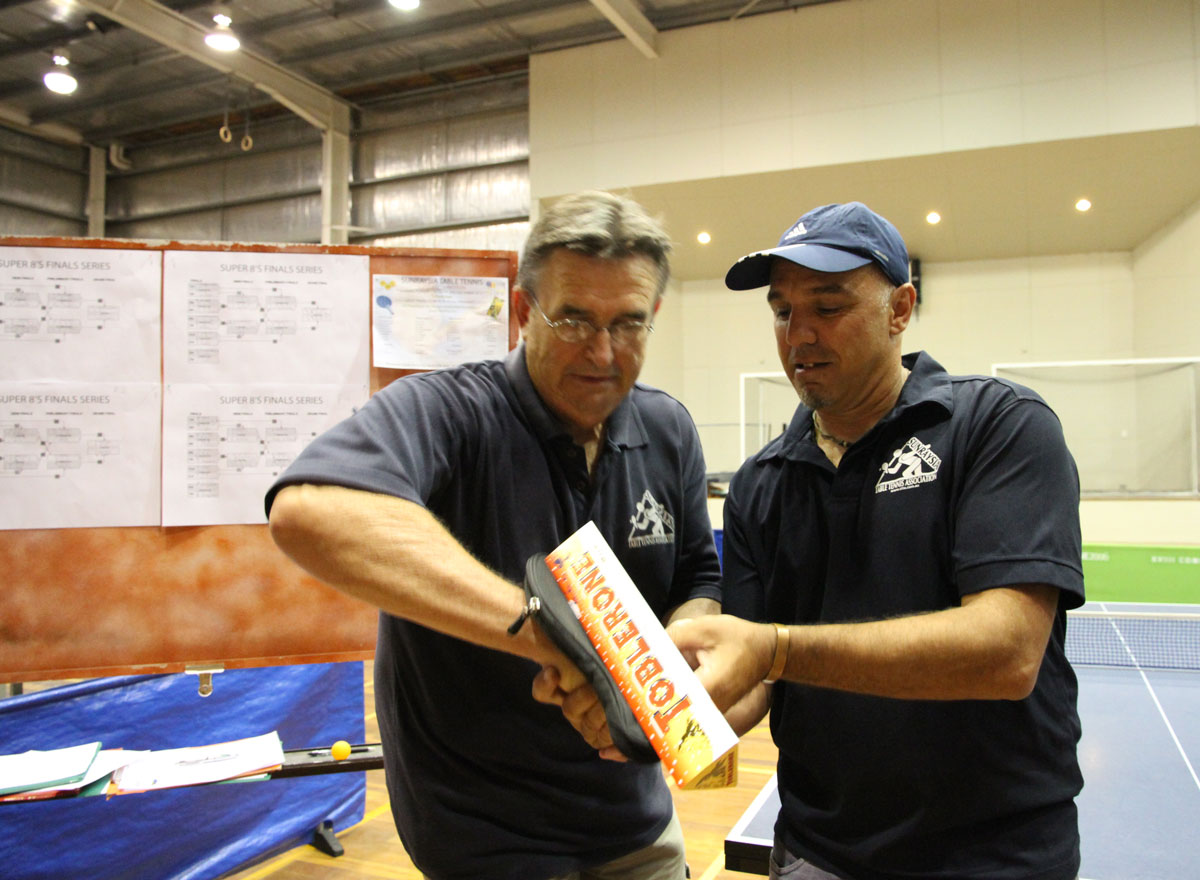 Summed up the night, Richie.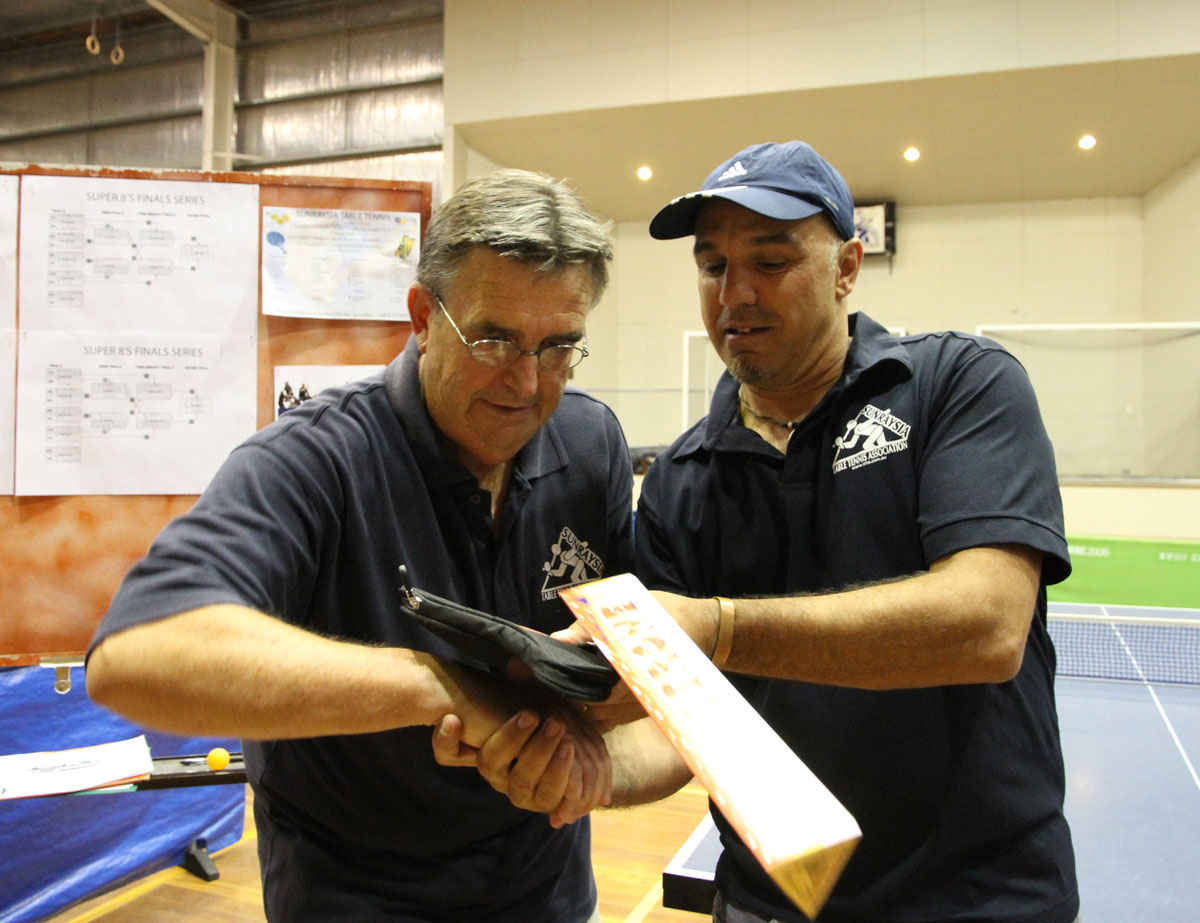 Dropped at first slip.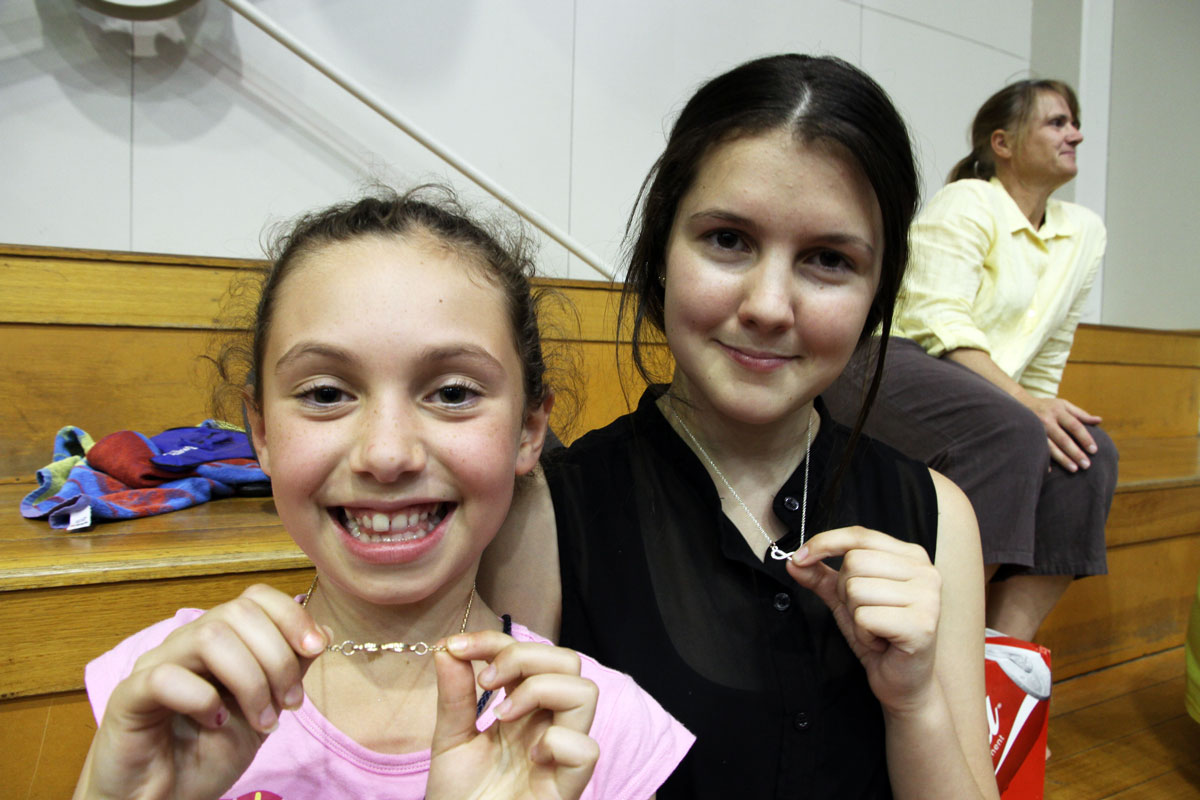 Bling it up, The girls showing off their maching necklaces.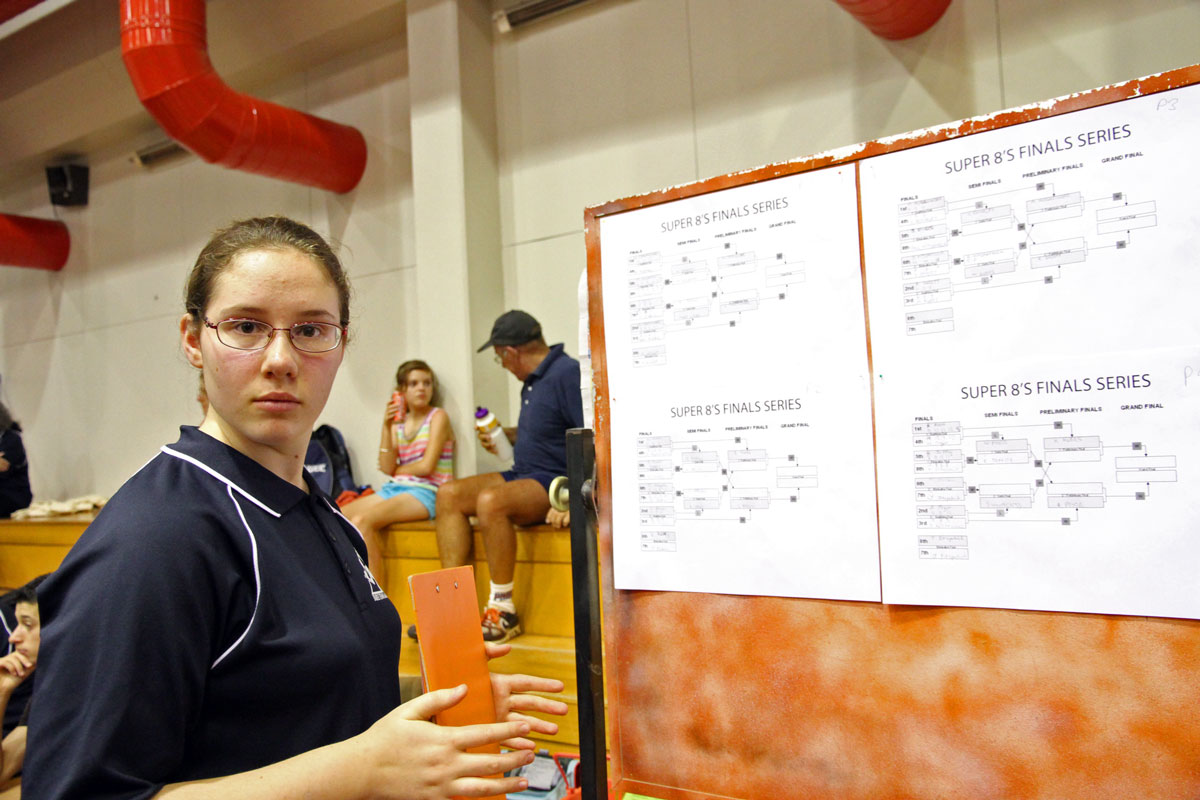 Whodat? Bernadette Fitzpatrick keeping scores up to date.
PENNANT TWO: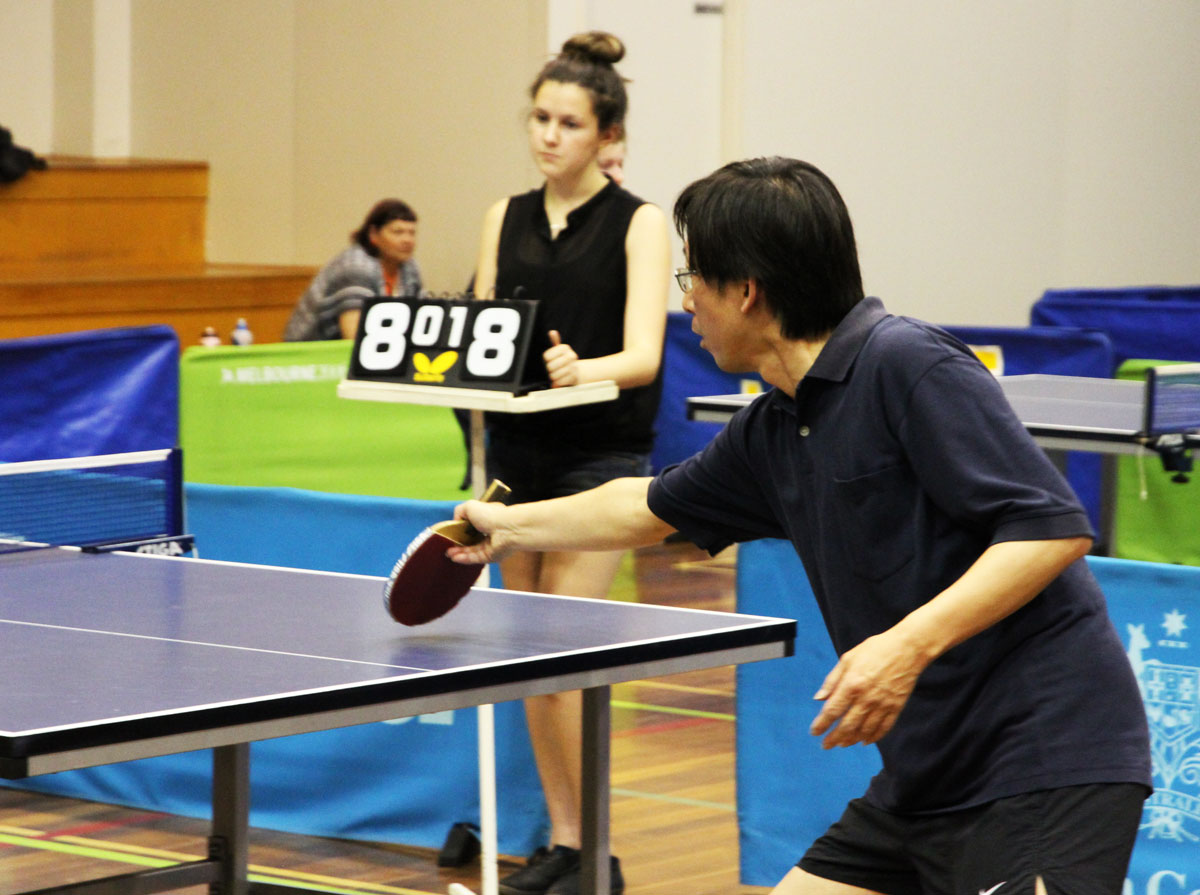 Ed Hung come out with a clear purpose. From the very first game he put the heat on and kept it going all night.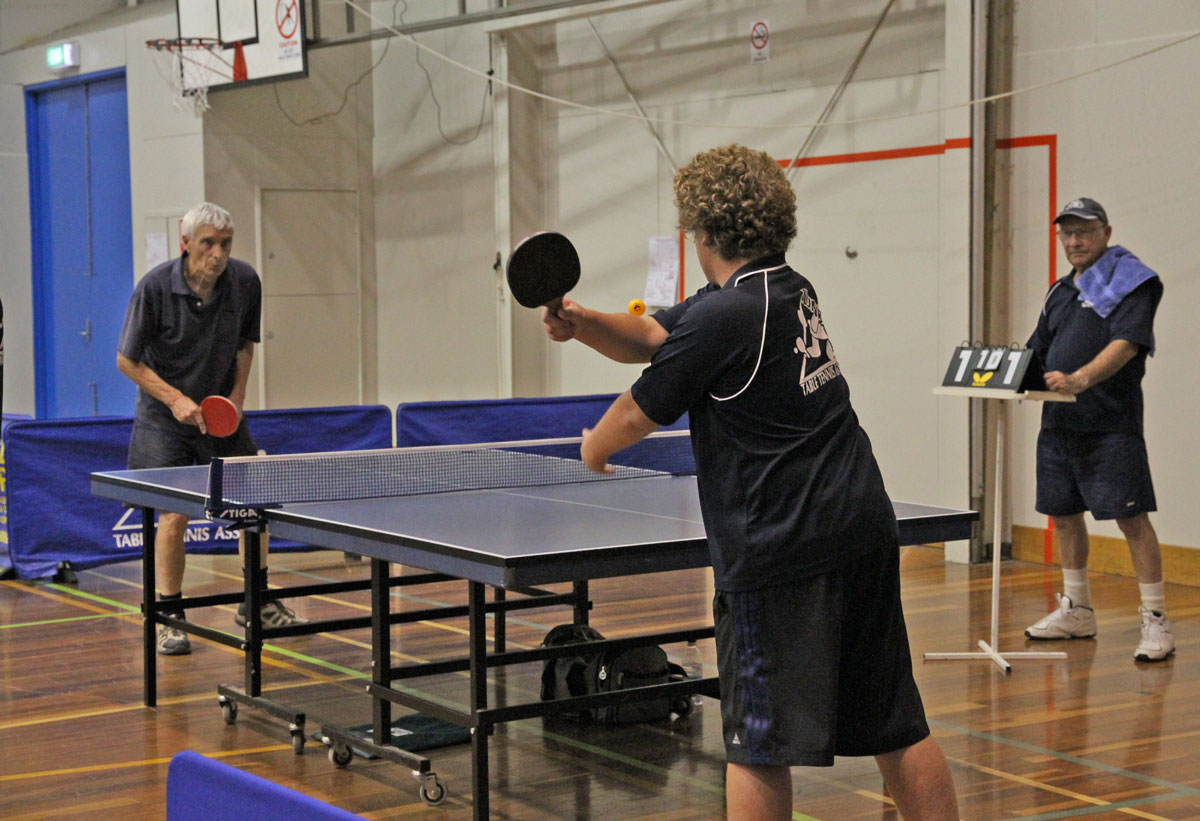 The 'Wizard' Arnold Jago welcomed newcomer Cole Keegan to P2 with his traditional chop and spin specials.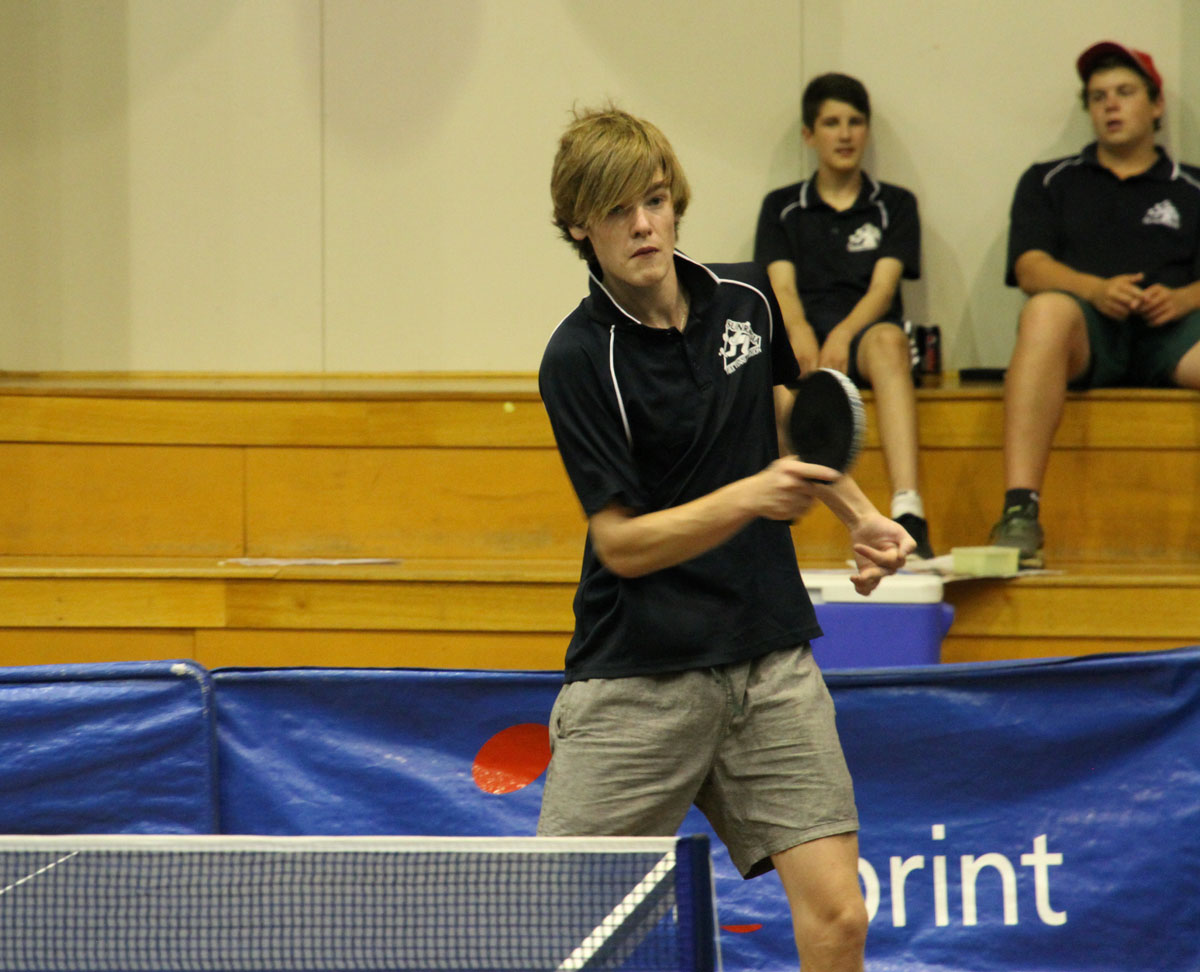 Leon 'The Money Man' Brown has tasted P1 this year as a fillin. His steady improvement after taking a year off has him at the doorstep of greater things as shown in making the Super 8 Gf in P2.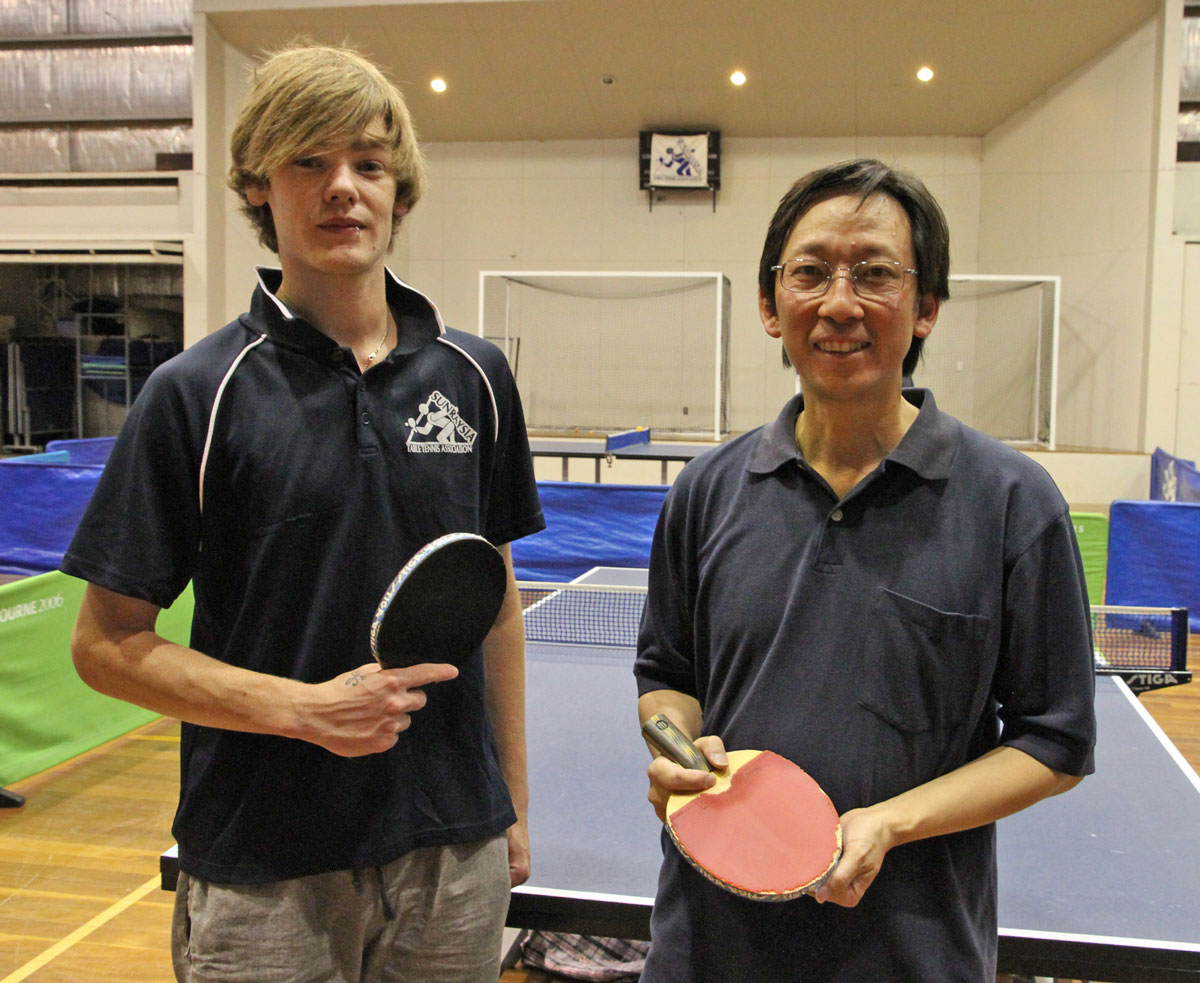 The P2 Grand Finalists: 'Money Man' Brown v Eddy Hung.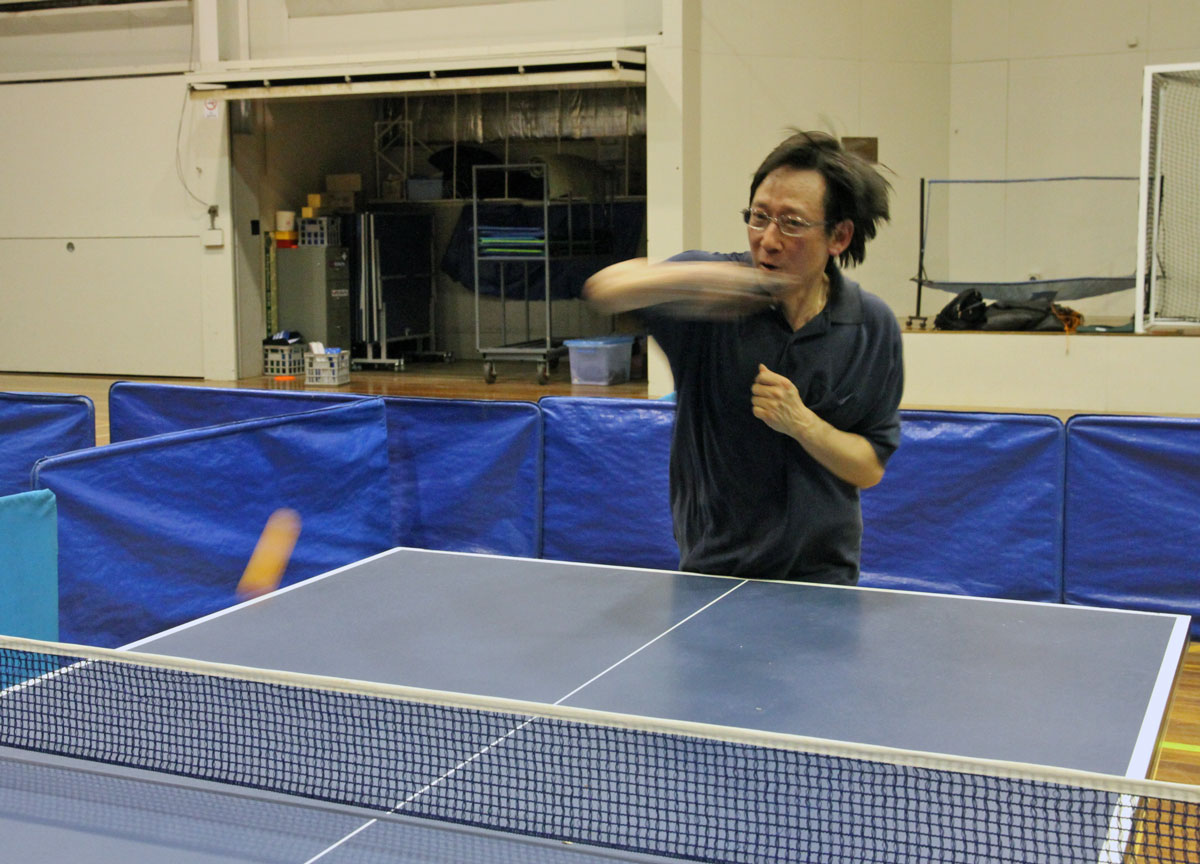 Big forehands were the feature of the Grand Final. Like Eddie said 'Get two points in front and keep the pressure on' !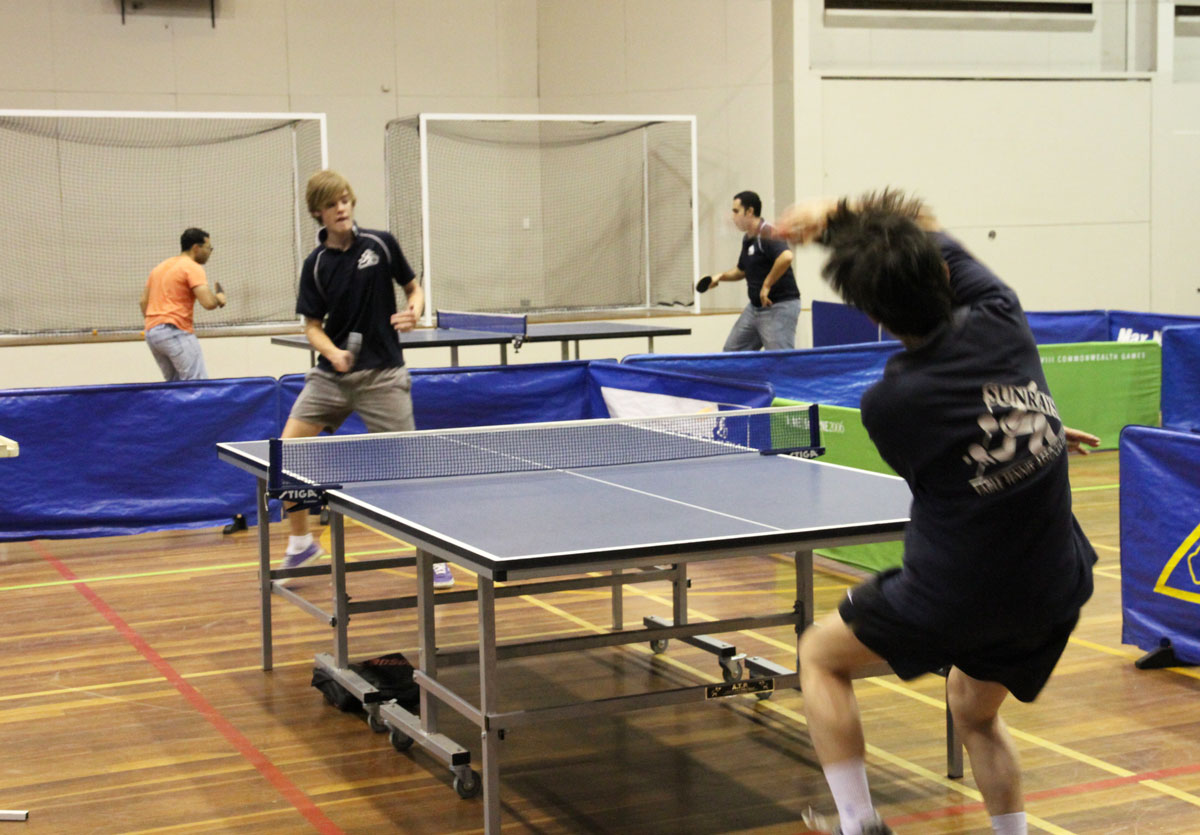 And another!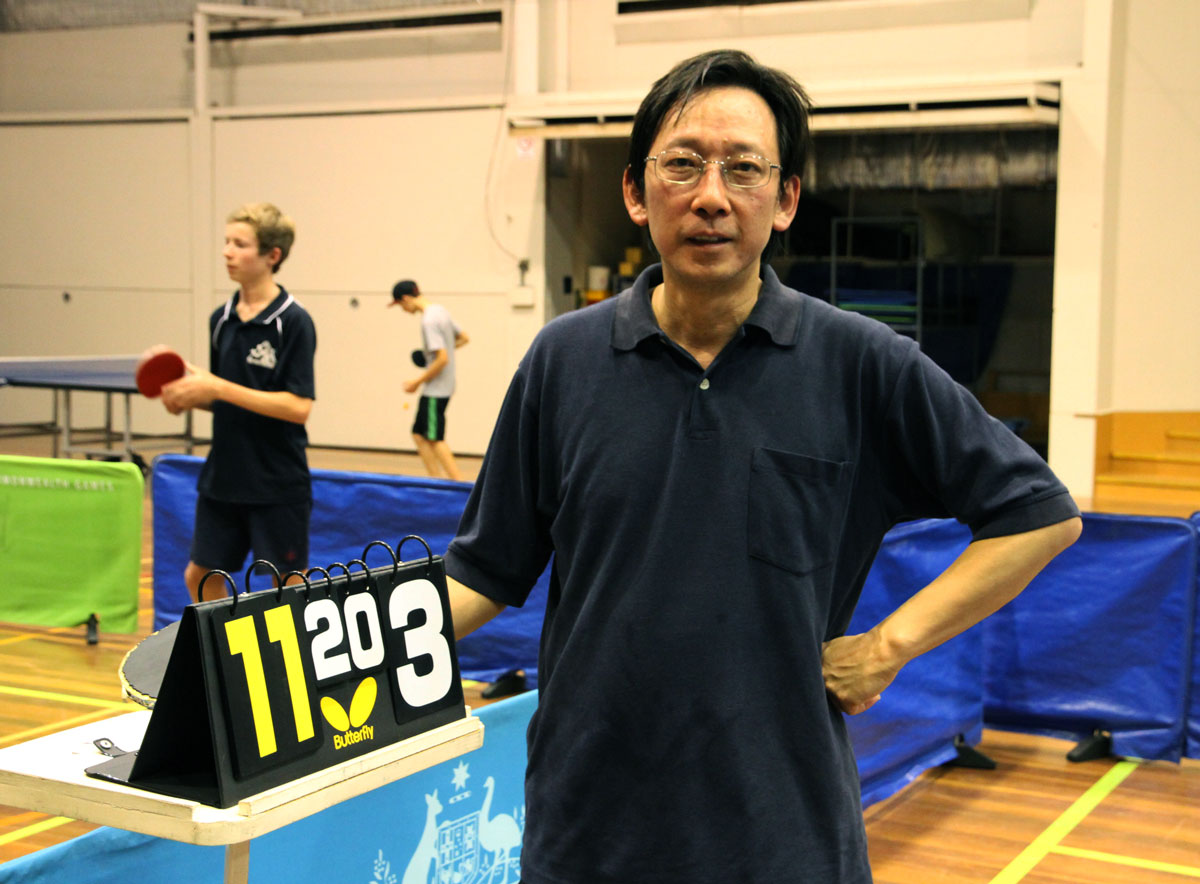 Mission accomplished and in clinical fashion.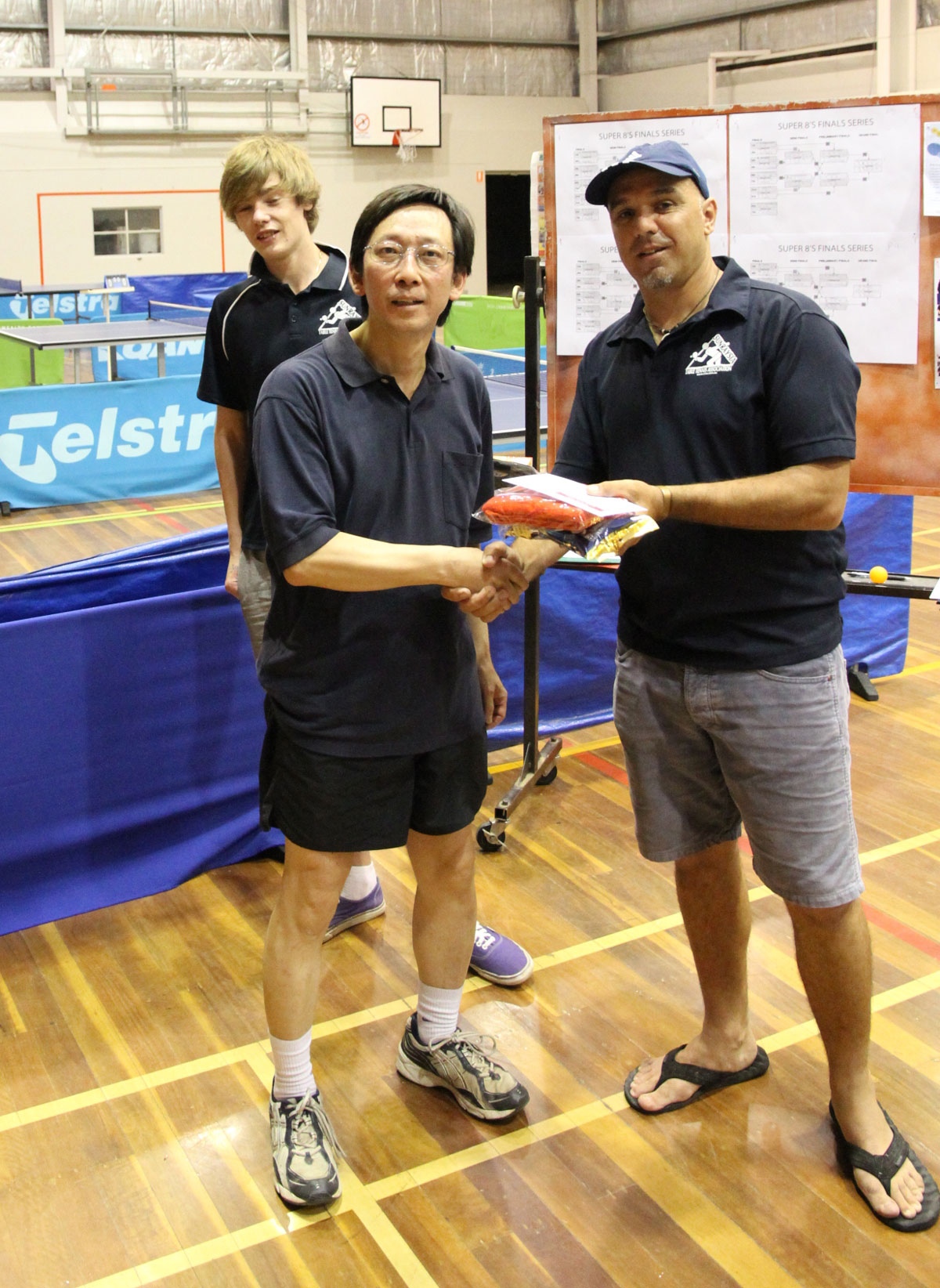 And the bounty.
PENNANT THREE: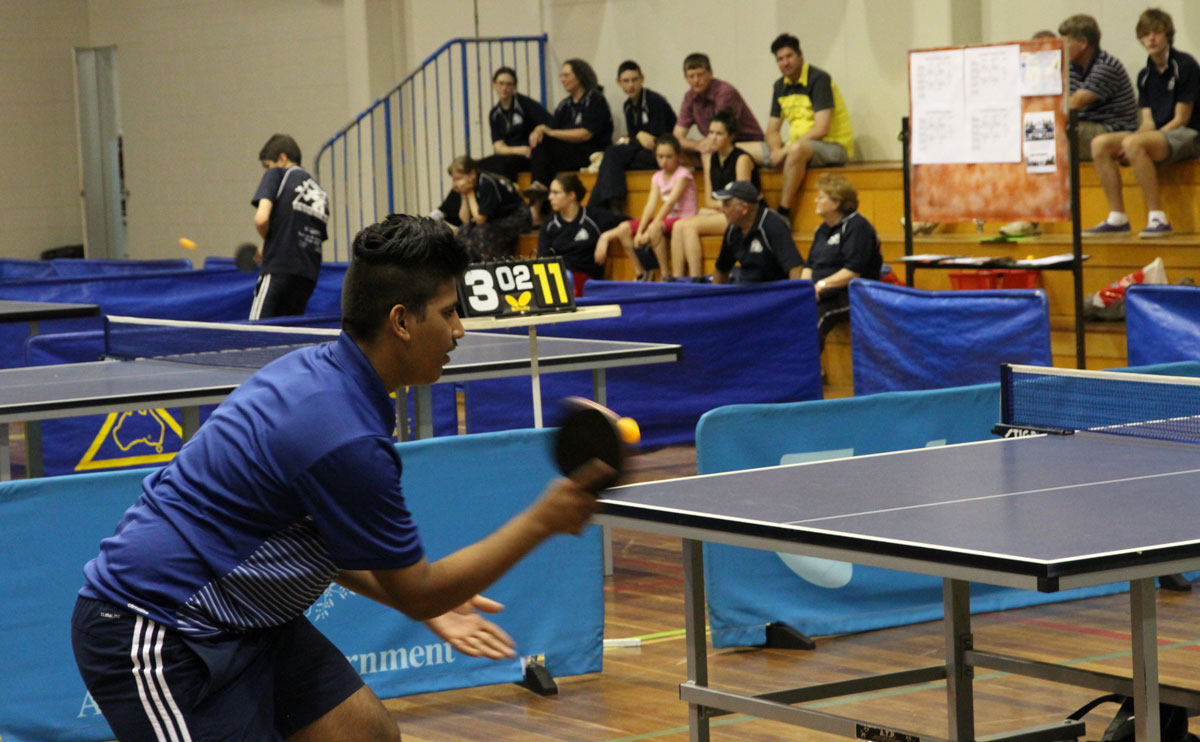 Muhkwinder Muhkwinder had a very solid Summer season making him the P3 Super 8's favourite.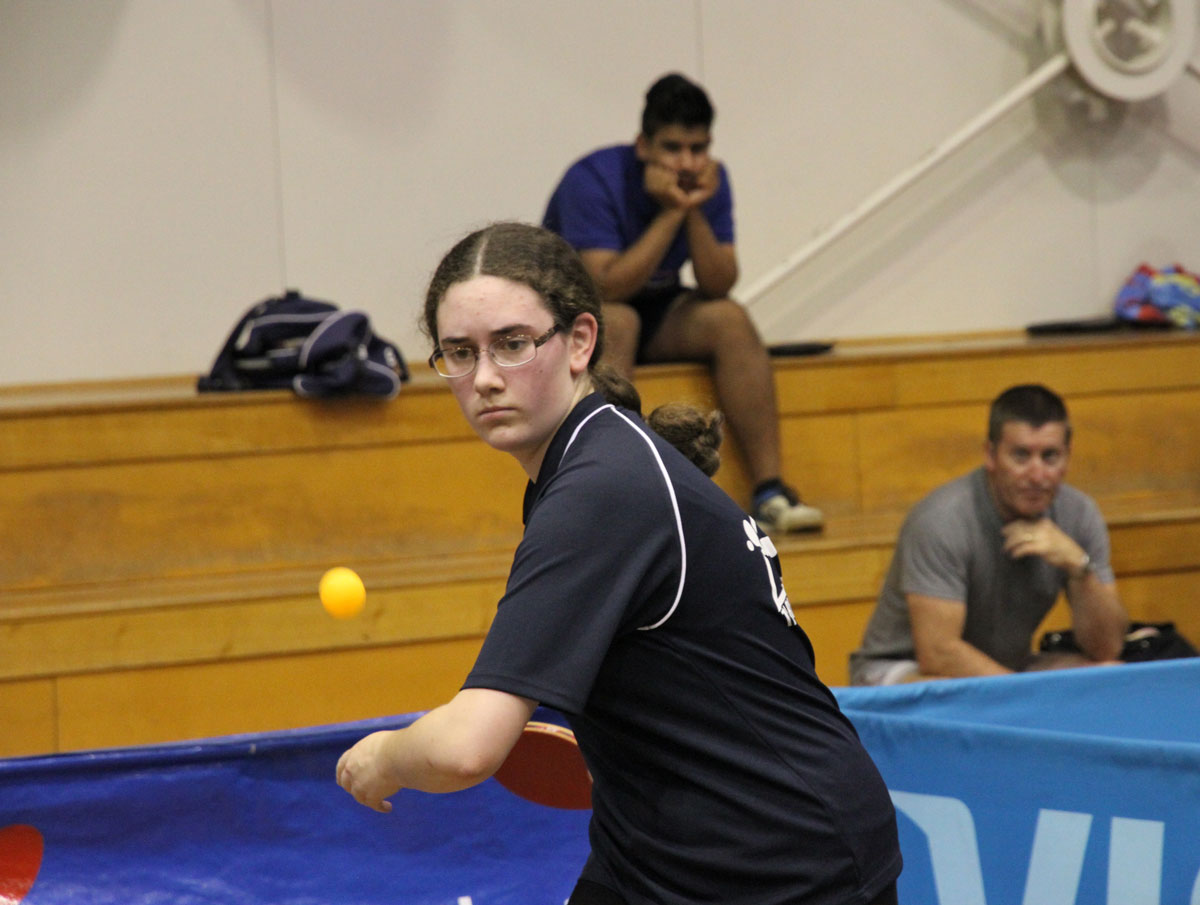 Rachael Fitzpatrick with steely concentration back in action after a short break.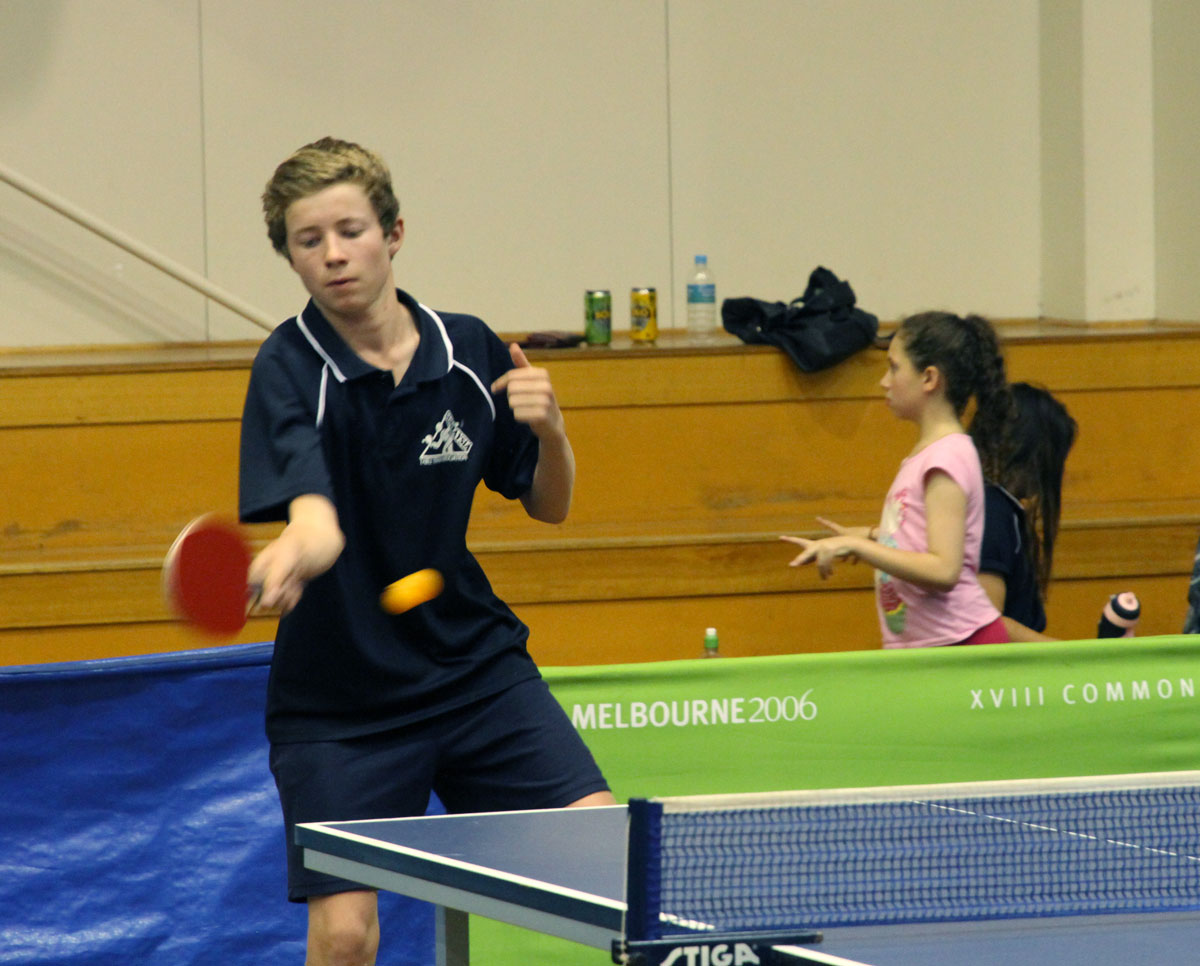 Kalif Shortt another to have had a great Summer season finishing second in the p3 Aggregate.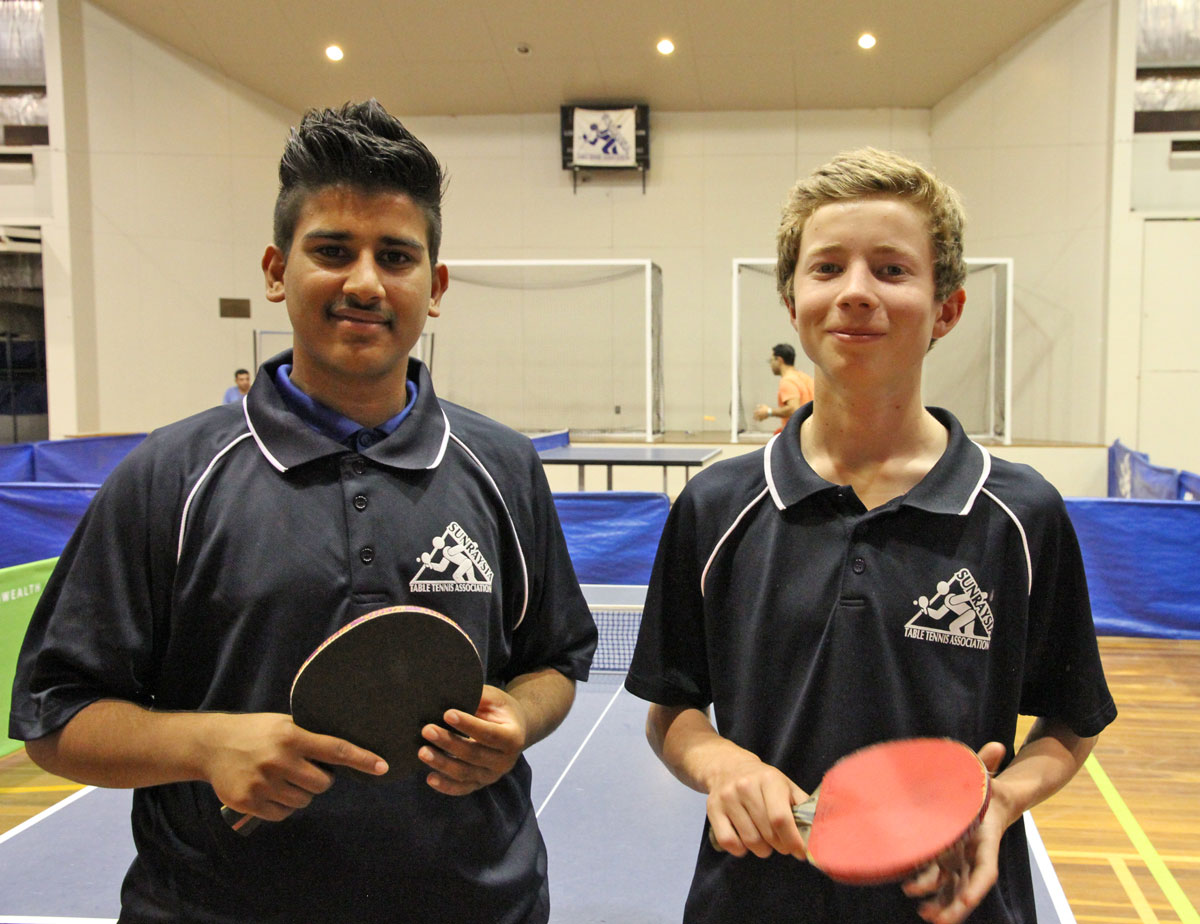 The final promised to be a ripper with both neck and neck all Summer in the Aggregate race.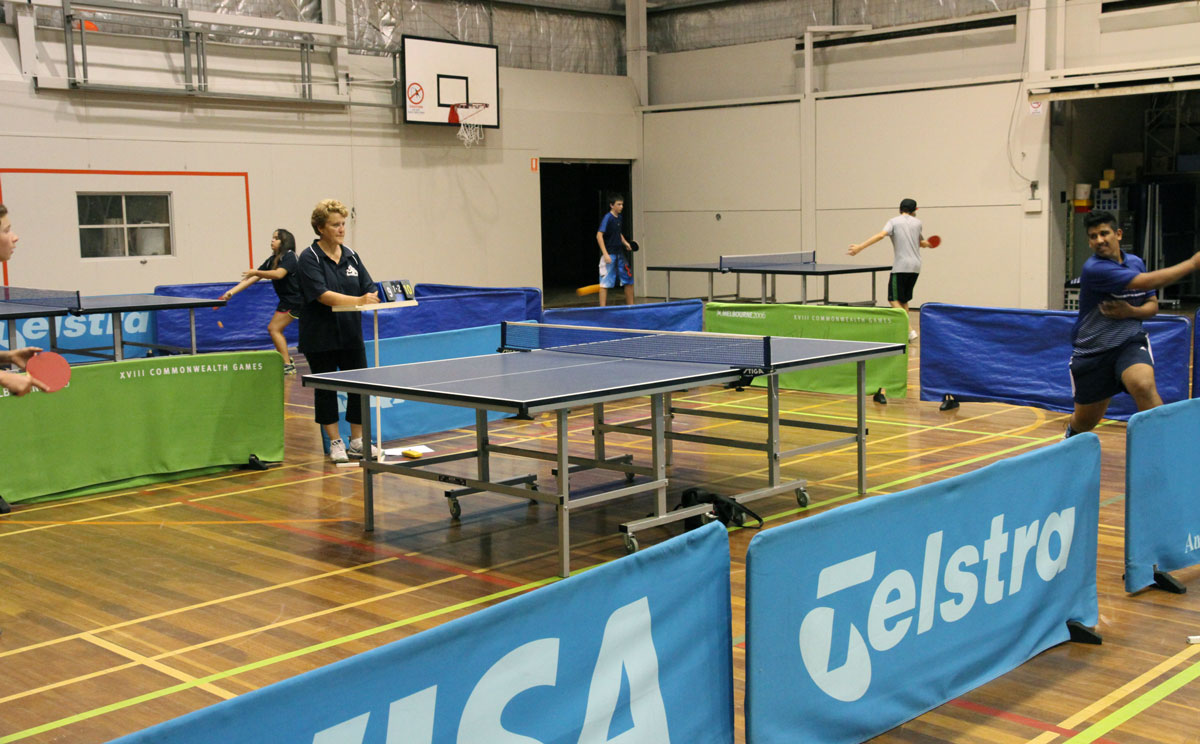 Taking your chances: Mukhwinder Mukhwinder misses a big forehand smash on match point.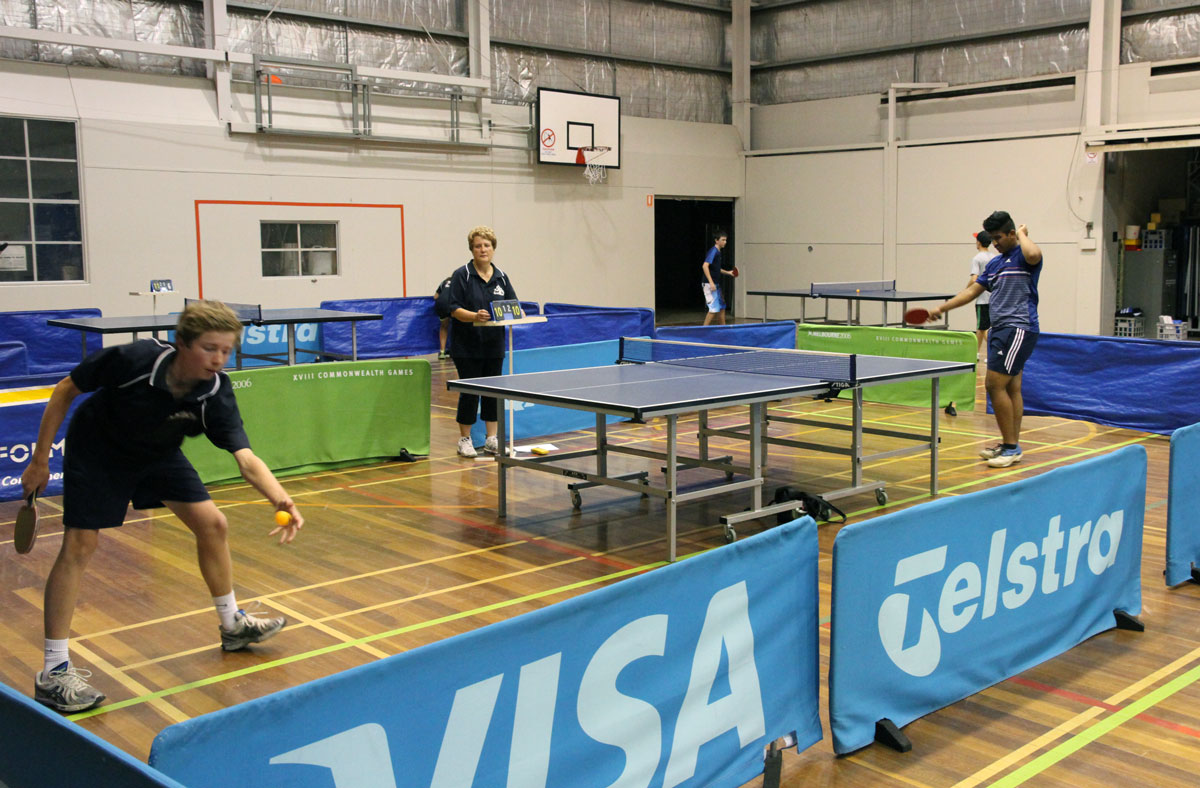 And the game is still alive!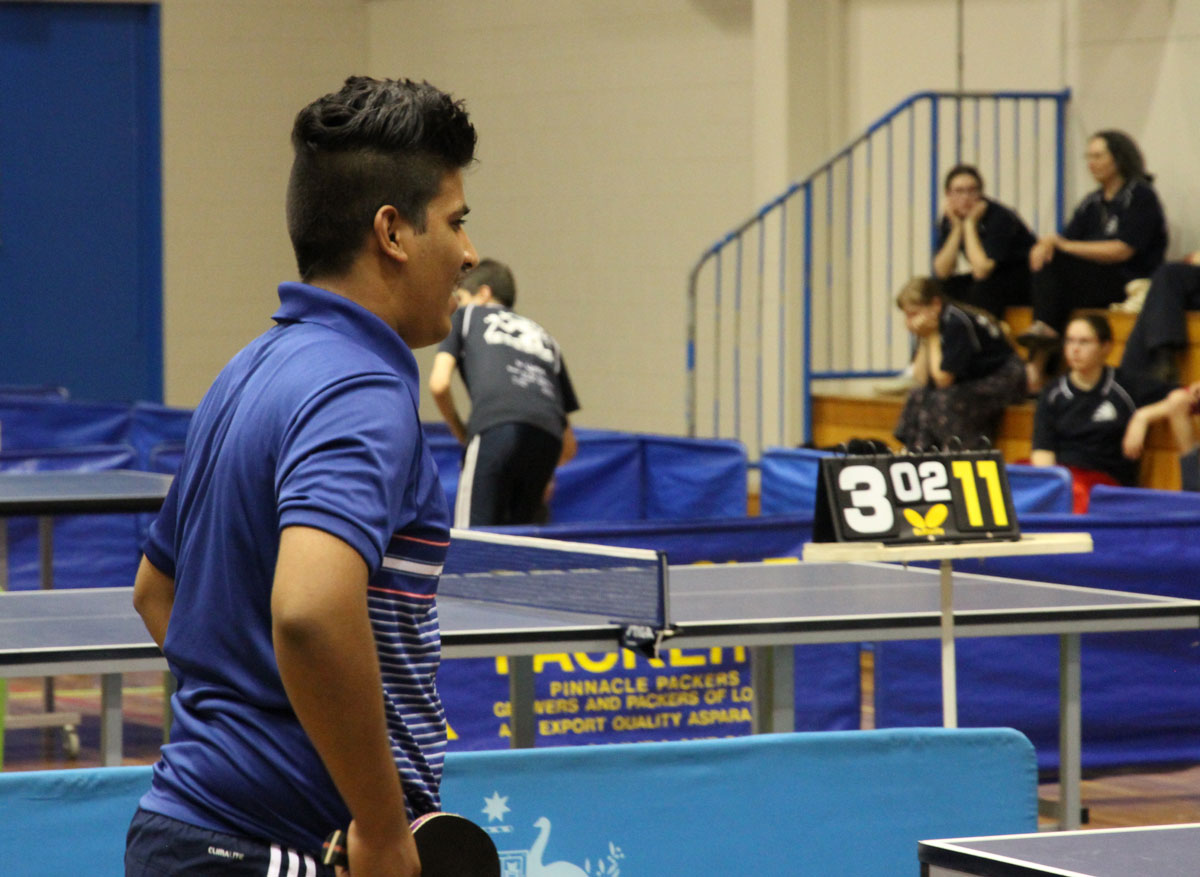 What could have been.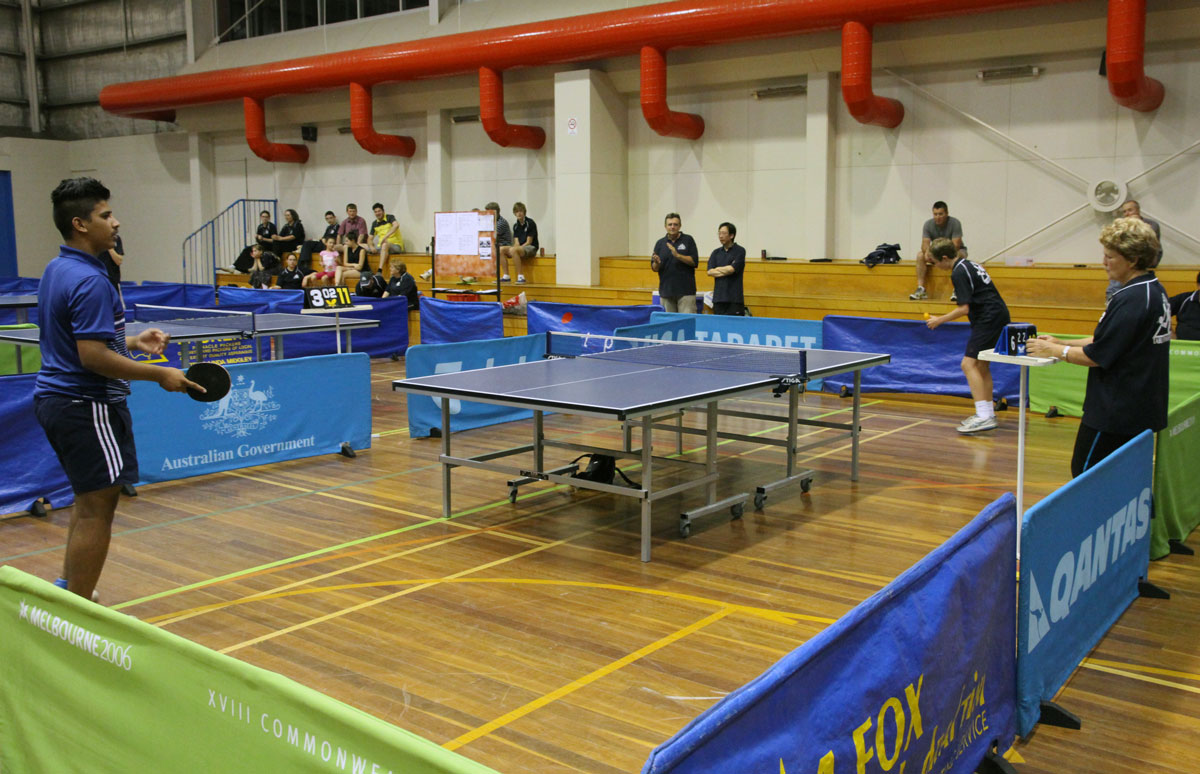 Match Point this time to Kalif.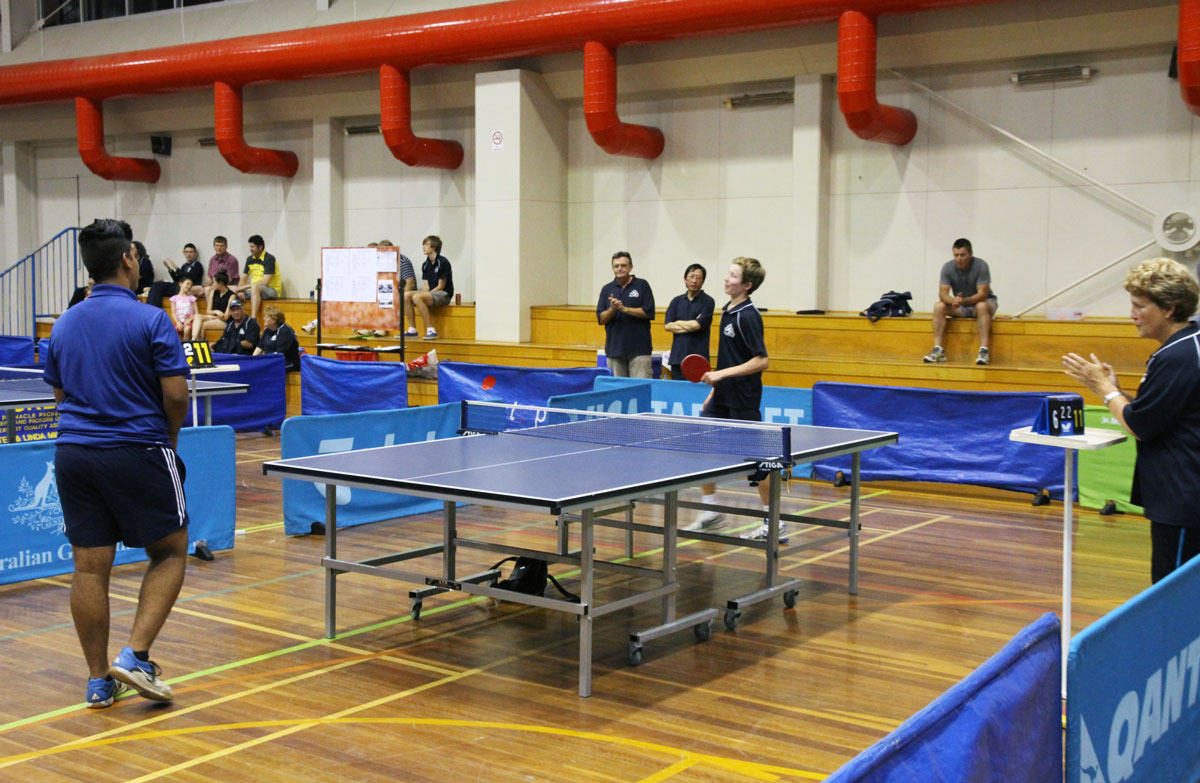 A huge comeback!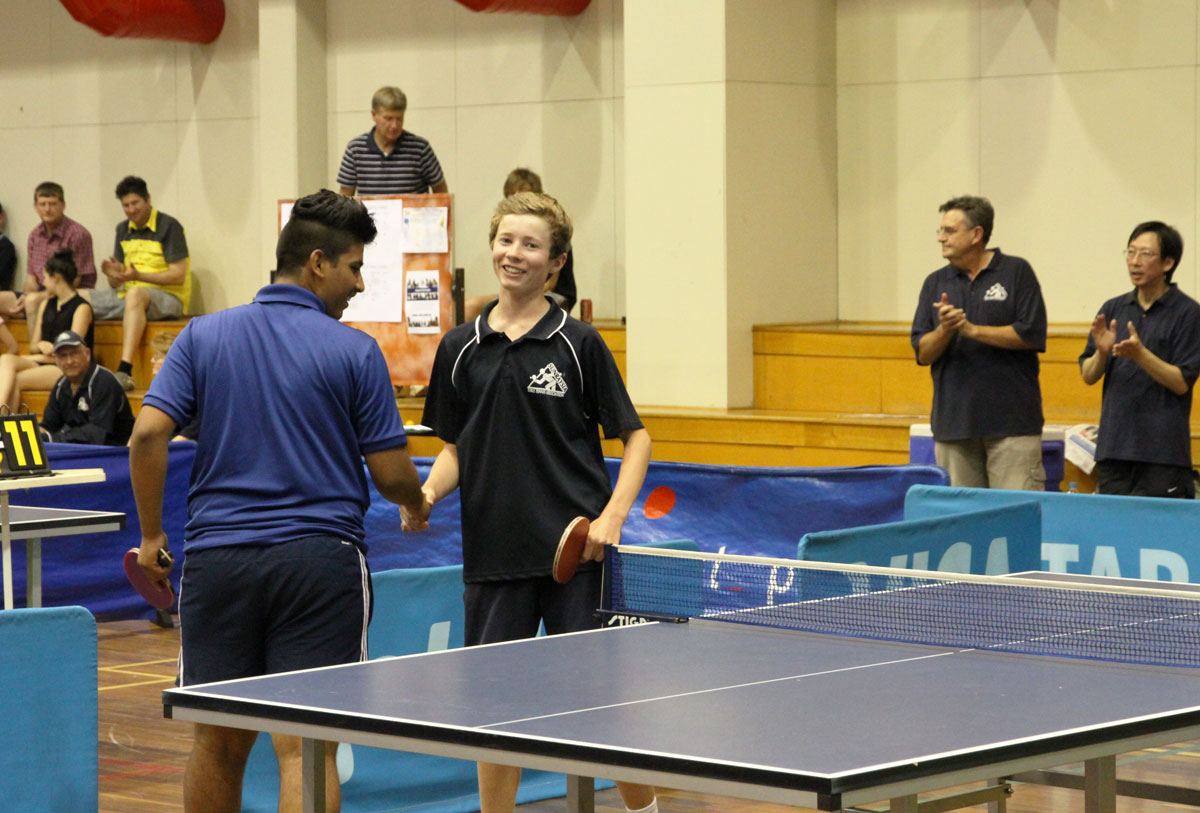 A top quality game from both players.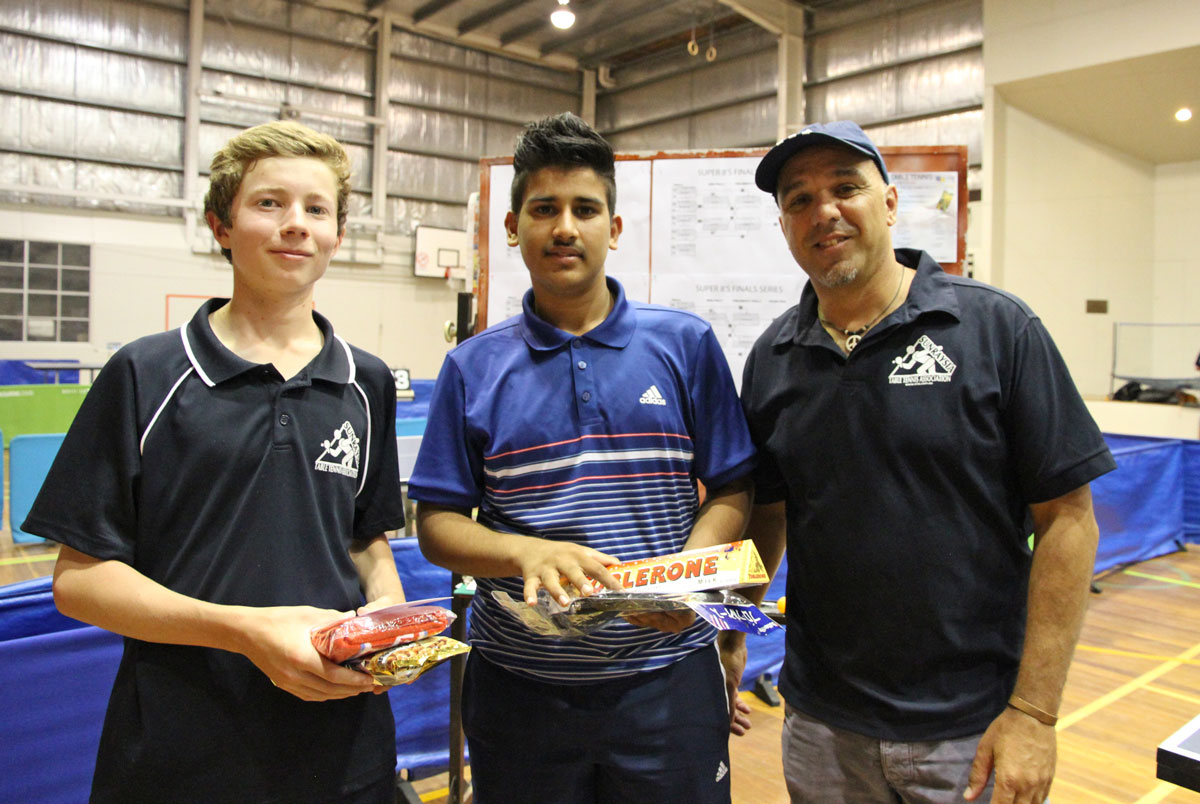 A big future for both.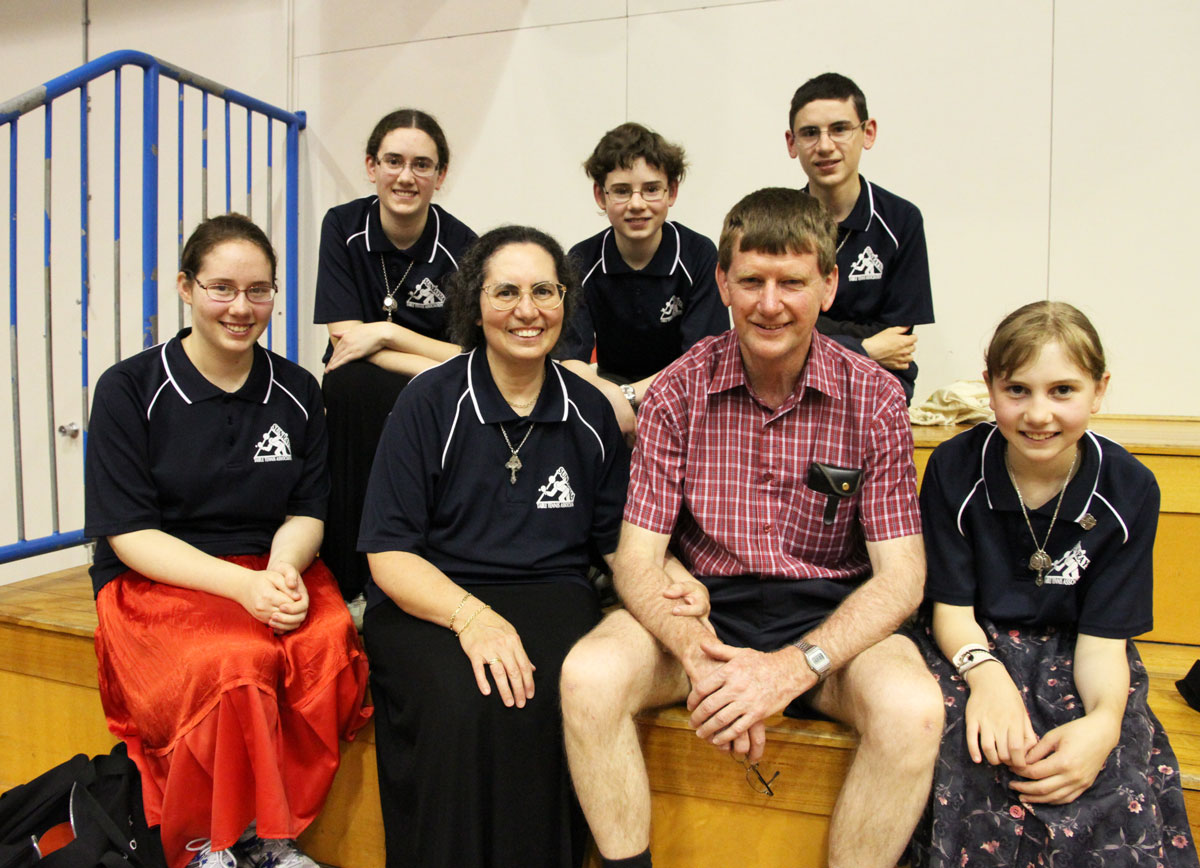 The Dynasty : The Fitzpatrick's have introduced the youngest members to the Stta in John & Therese Fitzpatrick. What would we do without them.
PENNANT FOUR: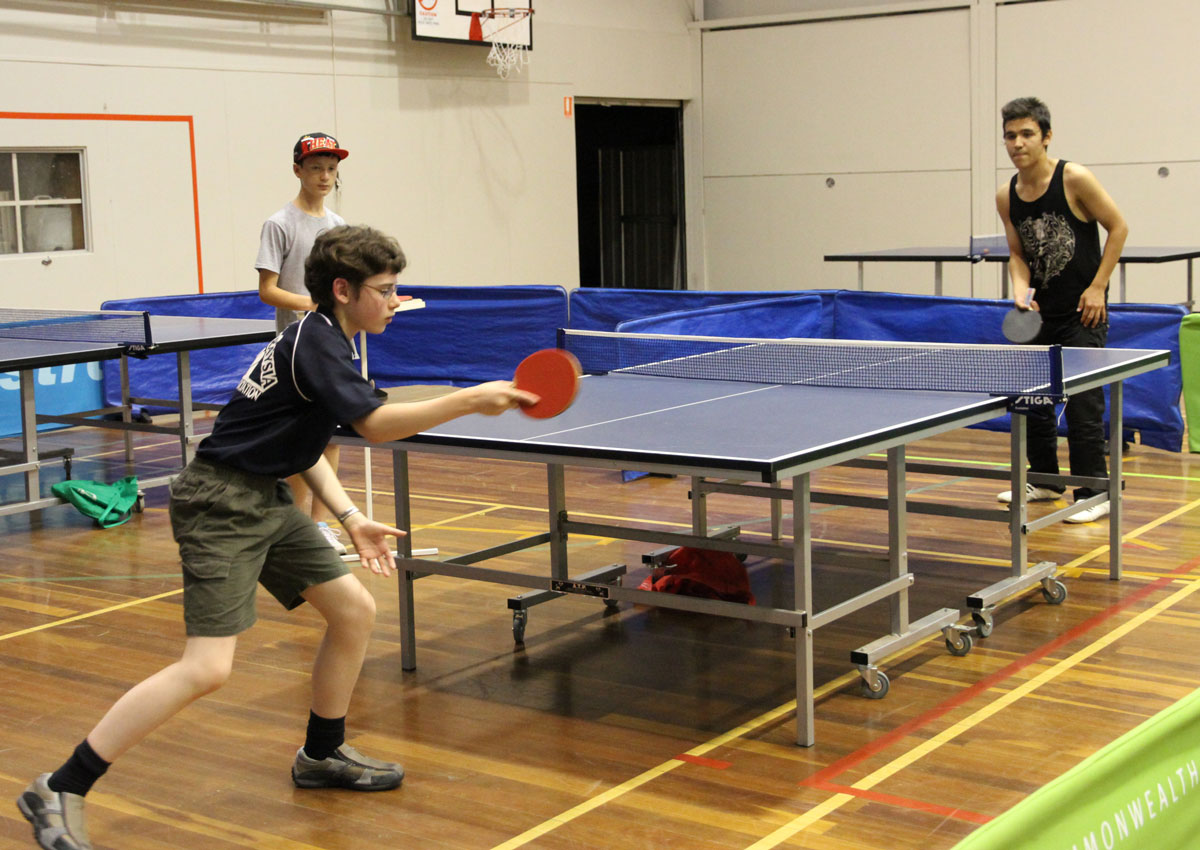 John Fitzpatrick troubled plenty during the night and wasn't far from a GF berth.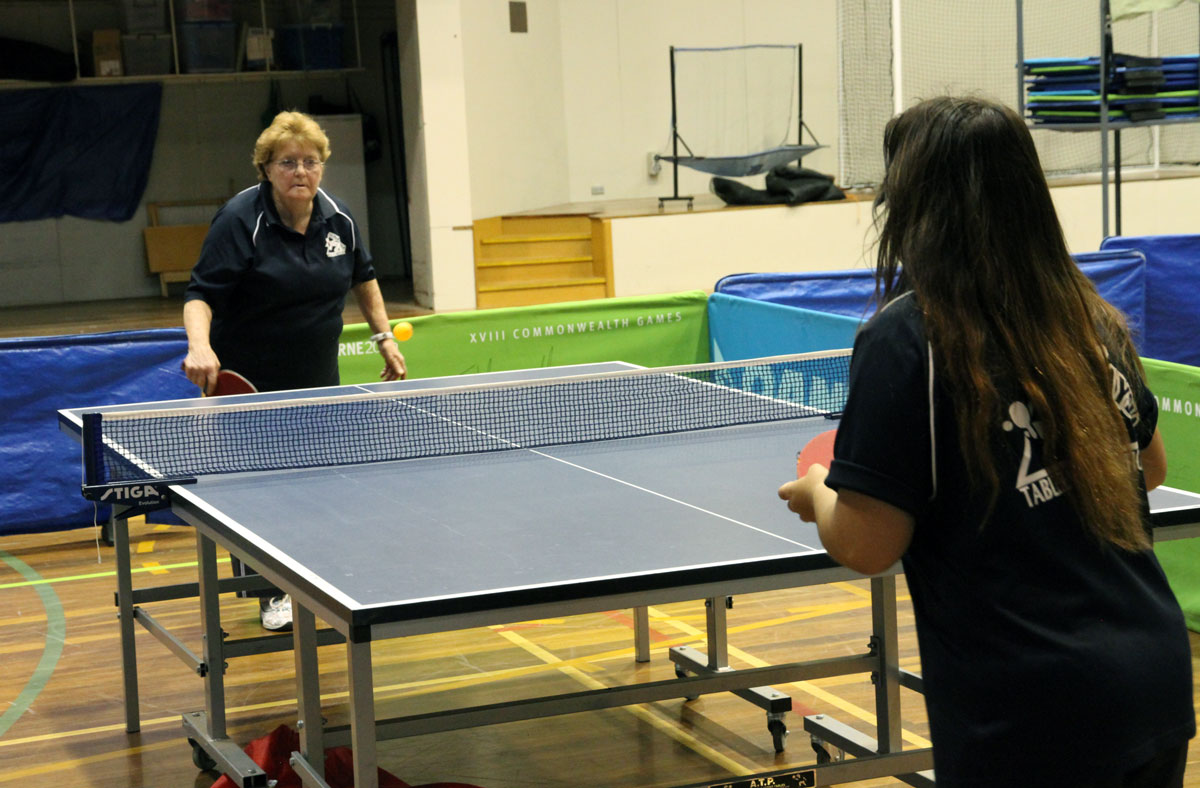 Shirley Whitecross and Angela Pryor in combat early.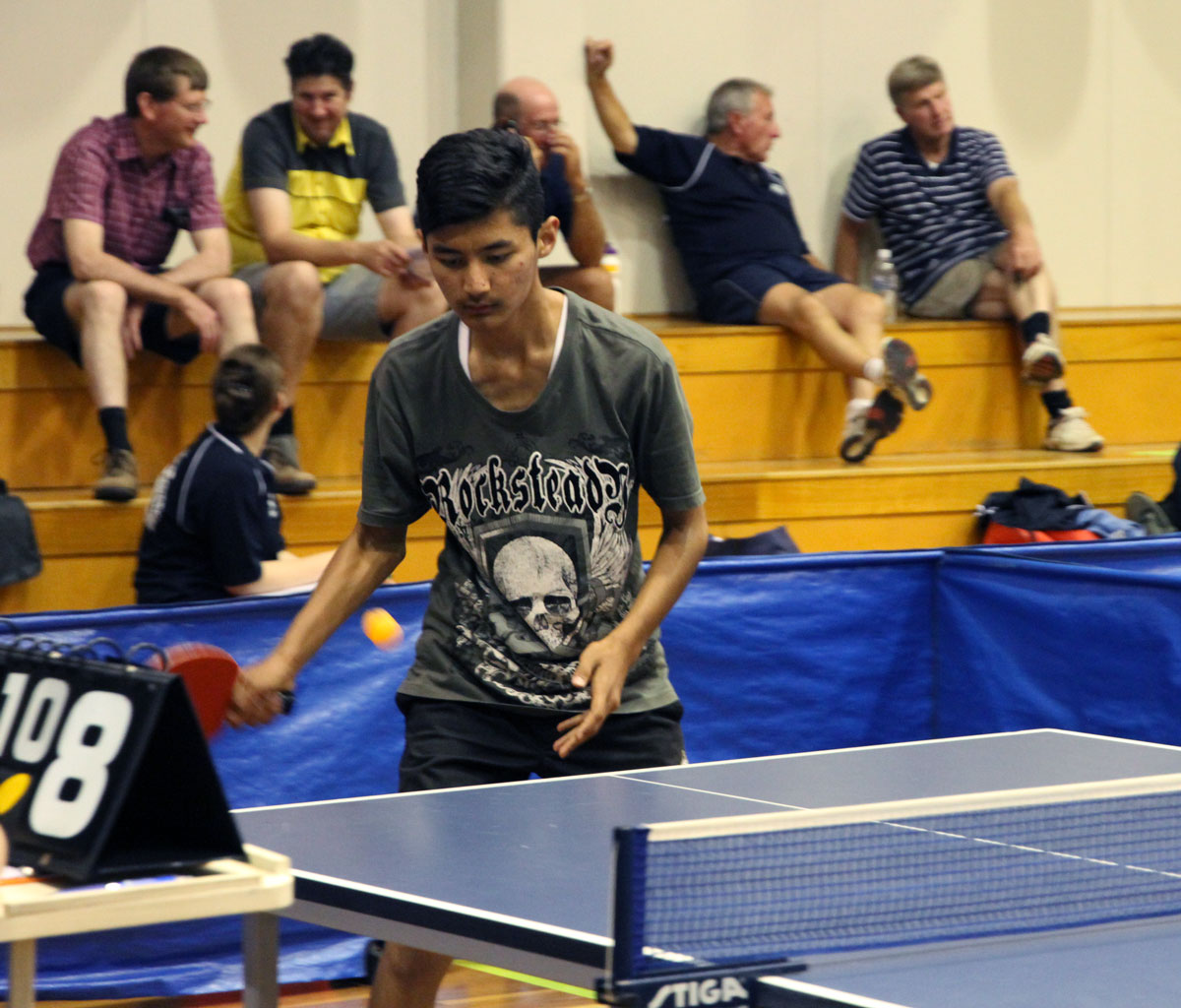 Kumail Jaffry had a great night with solid table tennis leading him all the way to the GF.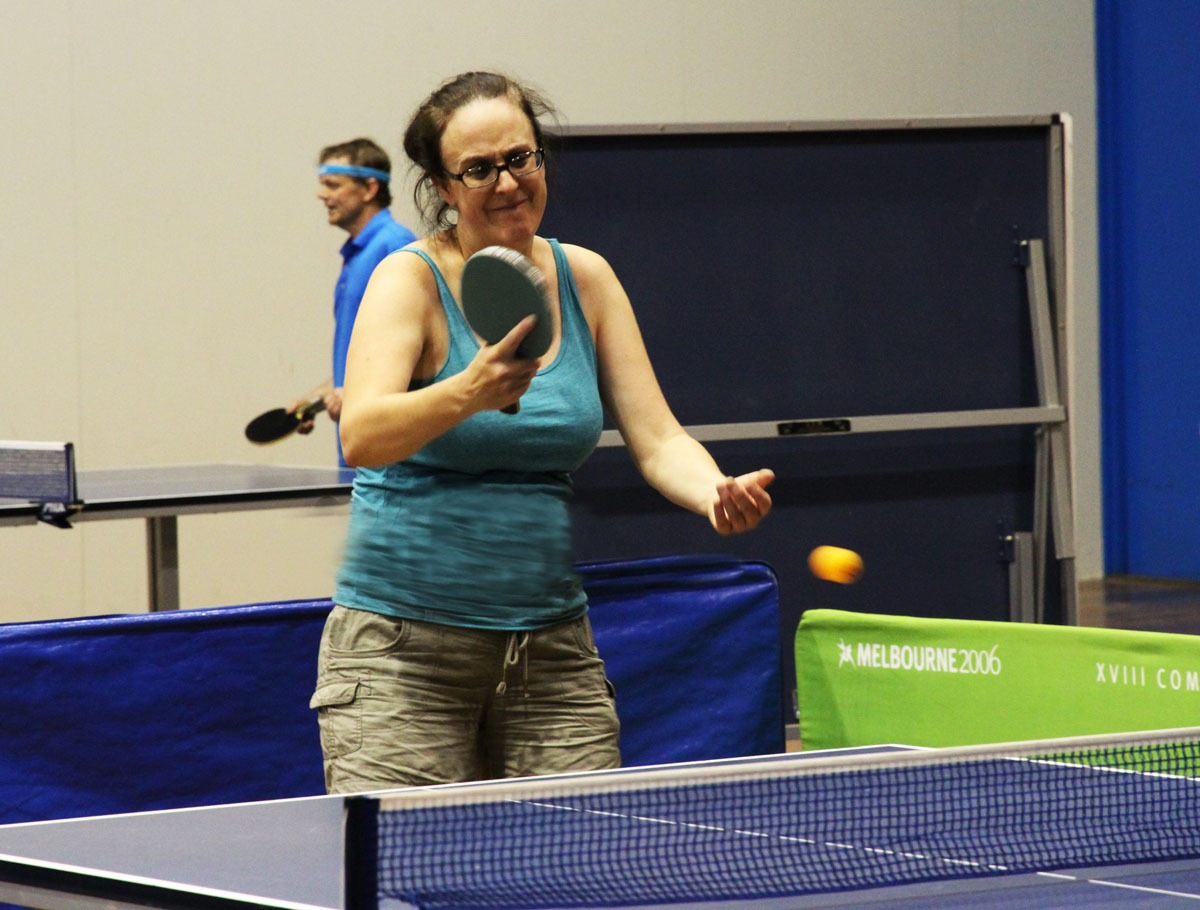 Kim Avers was another to play solid all night.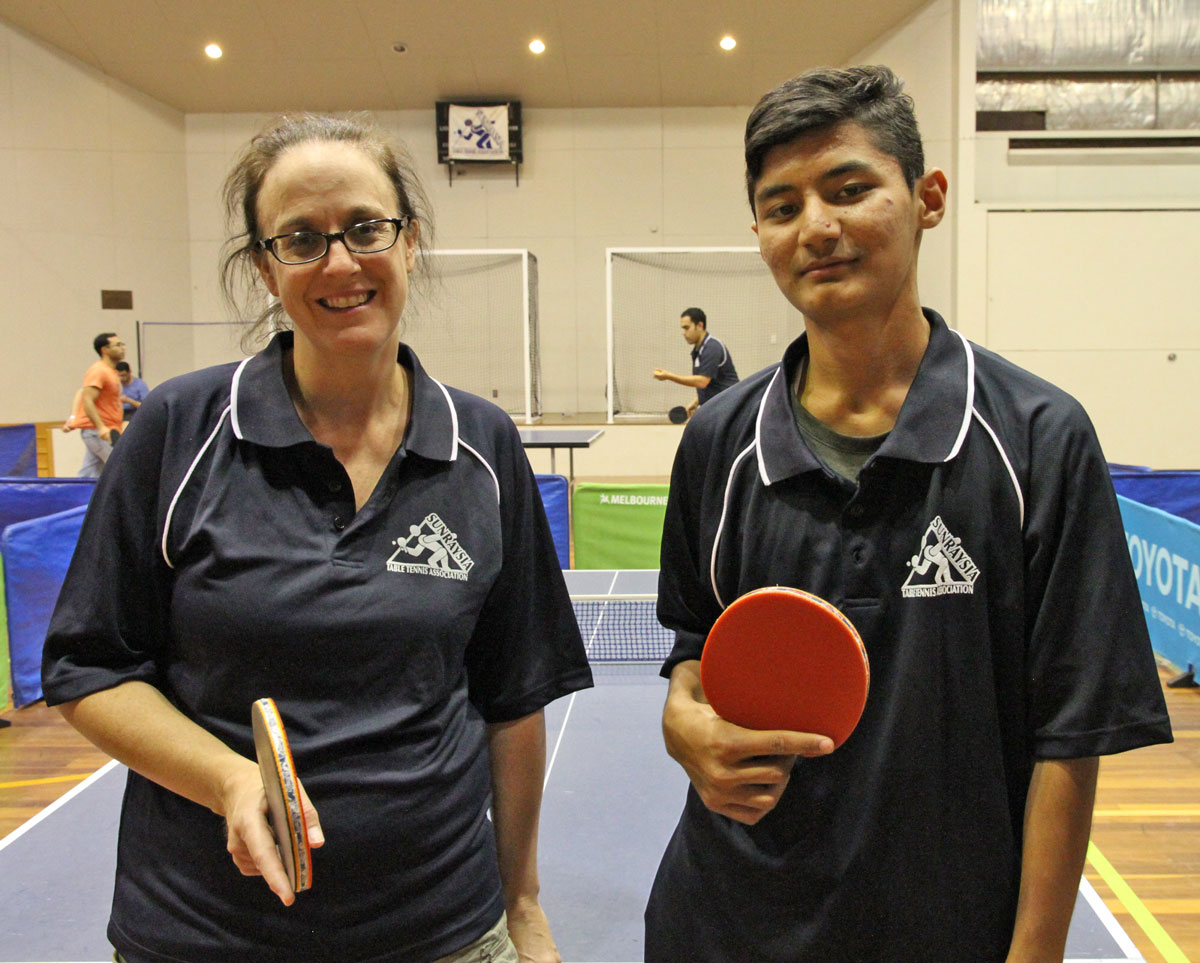 Let the contest begin.
In a 5 set special Kumail gets up.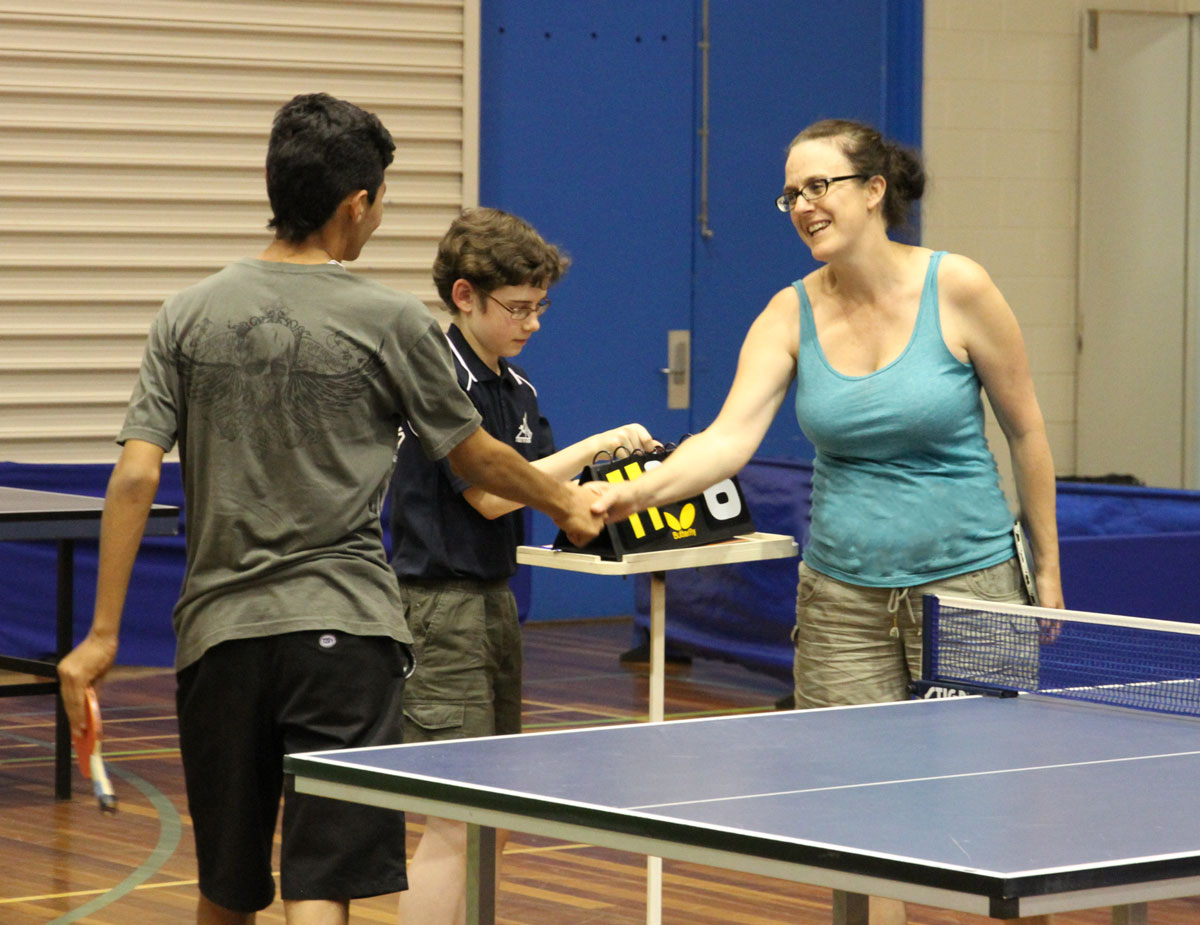 Good sports.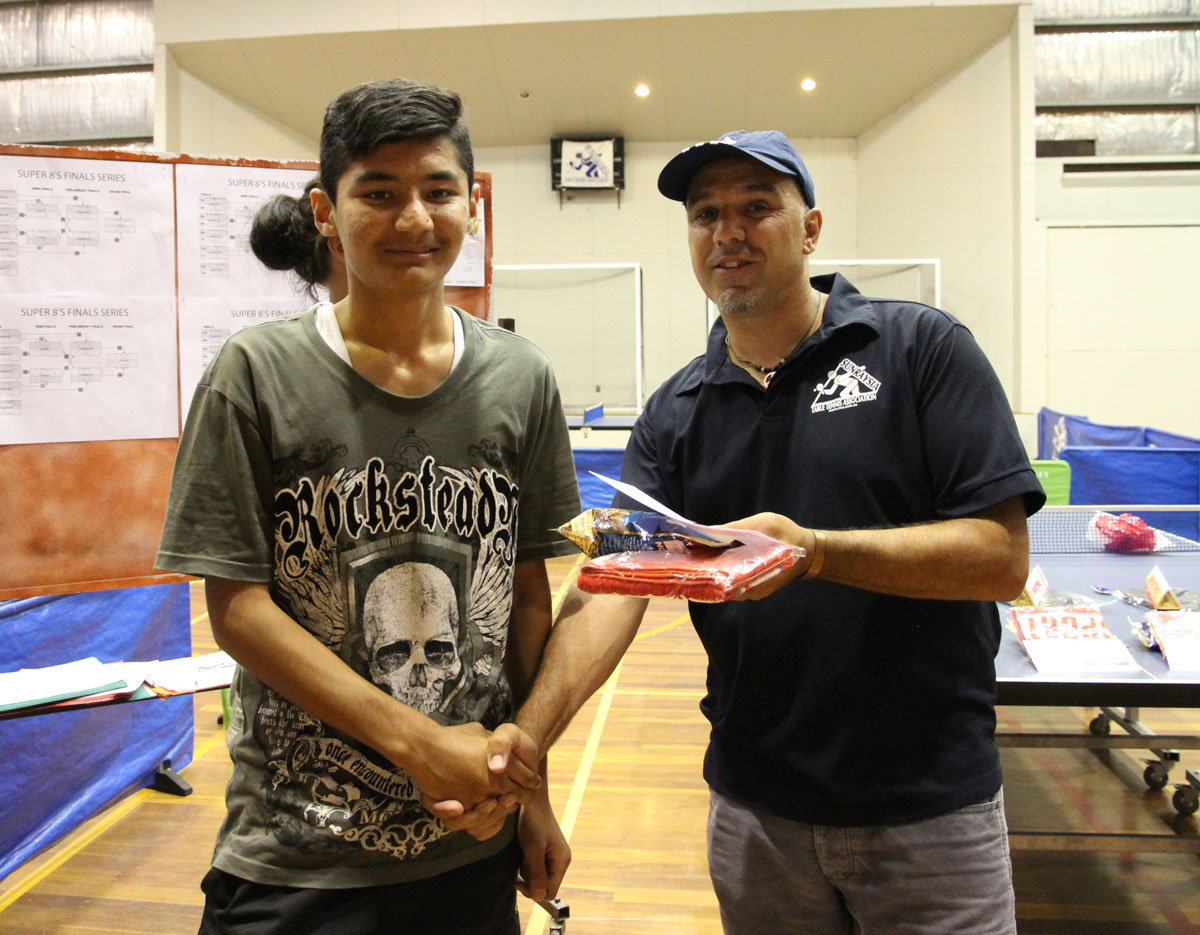 The P4 Super 8's winner Kumail Jaffry.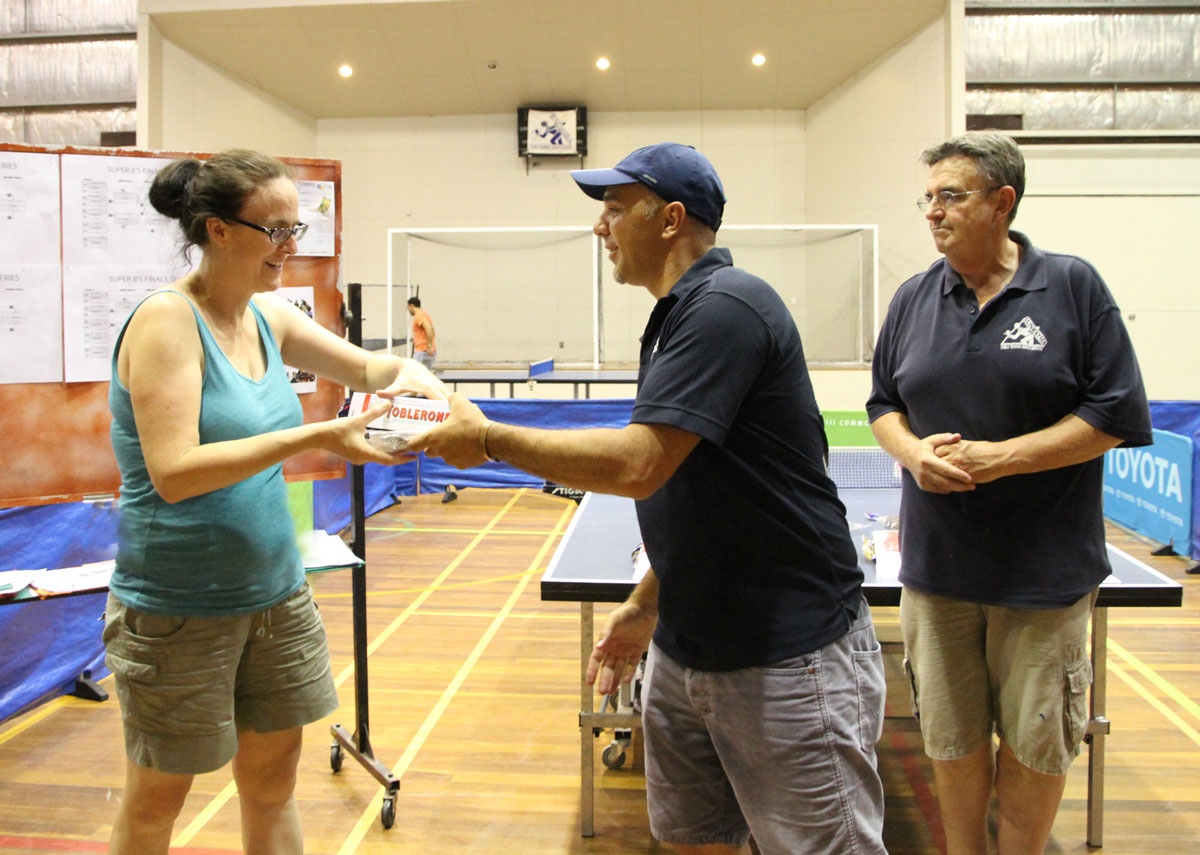 In a great contest there could only be one winner however kim Avers played a tremendous final.
See you all next season!