Read Time:
1 Minute, 51 Second
Some interesting moves throughout all Grades :
Pennant 1 :
The return of Rick McMeekin should make the Aggregate race quite a bit tighter.
Darren 'Hurricane' Robinson manages to fly under the radar again as a No 2.
The successful combination of Wayne Carmichael and Peter Midgley join forces again for another Premiership raid.
Debut to P1 for Ashley Morrison and Ross Humphreys to Pennant 1.
Iranian import Ali Taheri makes his Stta debut.
Pennant 2 :
Matt Ljubic and Nicholas Dorman move up to the No 1 positions in their respective teams.
George Papanicolaou, Brian Hosking and Lachlen Kelly make their P2 debut..
Our first Egyptian import Mina Mikhail makes his Stta debut.
Pennant 3:
Cole Keegan, Jessica Dorman, Helen Frania, Claire Ljubic, Graeme Southwell, Peter Edwards, Sosefa Tevaleaki, Ben Hosking, Shirley Whitecross & Quentin Clark make their debuts in P3.
Our second Egyptian import Peter 'Hollywood' Mikhaeil makes his Stta debut.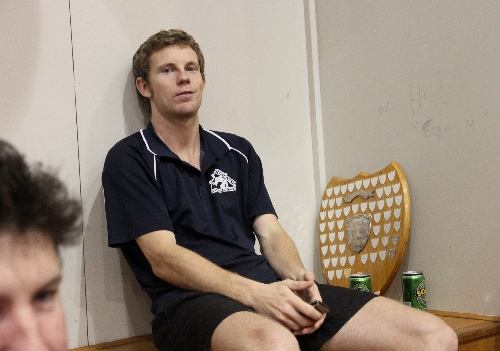 After deliberations over two days and some difficult decisions, the final team lists are now in.
Notable changes for the new Winter 2013 Pennant season are :
– 15 round competition.
– Pennant 1 – 6 teams – 18 players
– Pennant 2 – 4 teams – 12 players
– Pennant 3 – 6 teams – 18 players
Pennant 1:
1 – Fishers IGA
Gavin Carmichael
Darren Robinson
Ashley Morrison
2 – Pinnacle Packers
Wayne Carmichael
John Gray
Peter Midgley
3 – Max Miller Carpets
Rick McMeekin
Shane Carmichael
Sony Sefer
4 – Bishop Builders
Shannon Bowen
Jackson Tung
Peter Bishop
5 – Weightmans Packaging
Mark Ljubic
Andrew Cannard
Ross Humphreys
6 – Mallee Bearings
Mark Dorman
Graeme O'Neill
Ali Taheri
Pennant 2
1 – Pinnacle Packers
Matt Ljubic
Seval Fuat
Brian Hosking
3 – Tankard Dental
Nicholas Dorman
Bernadette Fitzpatrick
Peter Fitzpatrick
4 – Fishers IGA
Andrew Jones
Leon 'Money Man' Brown
Lachlan Kelly
Pennant 3 :
1 – Fishers IGA
Cole Keegan
Sam Hensgen
Helen Frania
2 – Weightmans Packaging
Peter Kelly
Peter 'Hollywood' Mikhail
Ben Hosking
3 – Dunkley Scales
Jessica Dorman
Leonie Dunkley
Shirley Whitecross
4 – Mallee Bearings
Sabrina Fitzpatrick
Michael Hensgen
Peter Edwards
5 – Pinnacle Packers
Mick Bacon
Karly Leach
Quentin Clark
6 – Bishop Builders
Claire Ljubic
Graeme Southwell
Sosefa Tevaleaki