Read Time:
5 Minute, 51 Second
Summer – 2015 – Grand Final Montage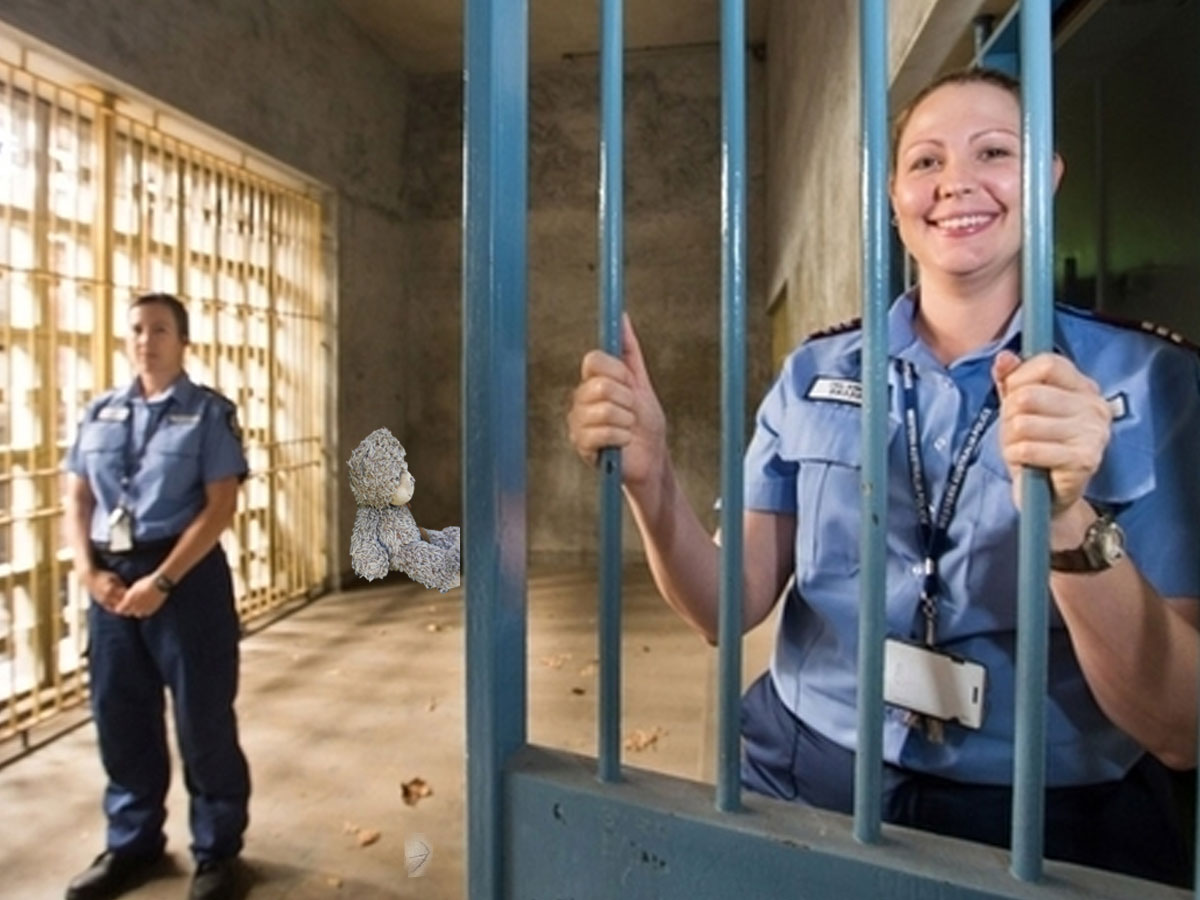 It might be an unusual opener but the bear in the lockup may have had the biggest bearing (pardon the pun) on the result as Gavin 'Richie' Carmichael may lay testament to at some stage. For those wondering, the Monday leading into the GF set off a sequence of events that could only be compared to one of the 'Hangover' movies. Backstory: https://stta.com.au/news/feature-story-217.html
Team meeting …. Richie had a few tactical plays he wanted to be clear on before the first game. After 4 seasons you would think Sony would know them all …. Or maybe he has become instituitionalised. As for Reece, happy go lucky as usual. And Kate is seen in background "'Not another meeting Dad"'.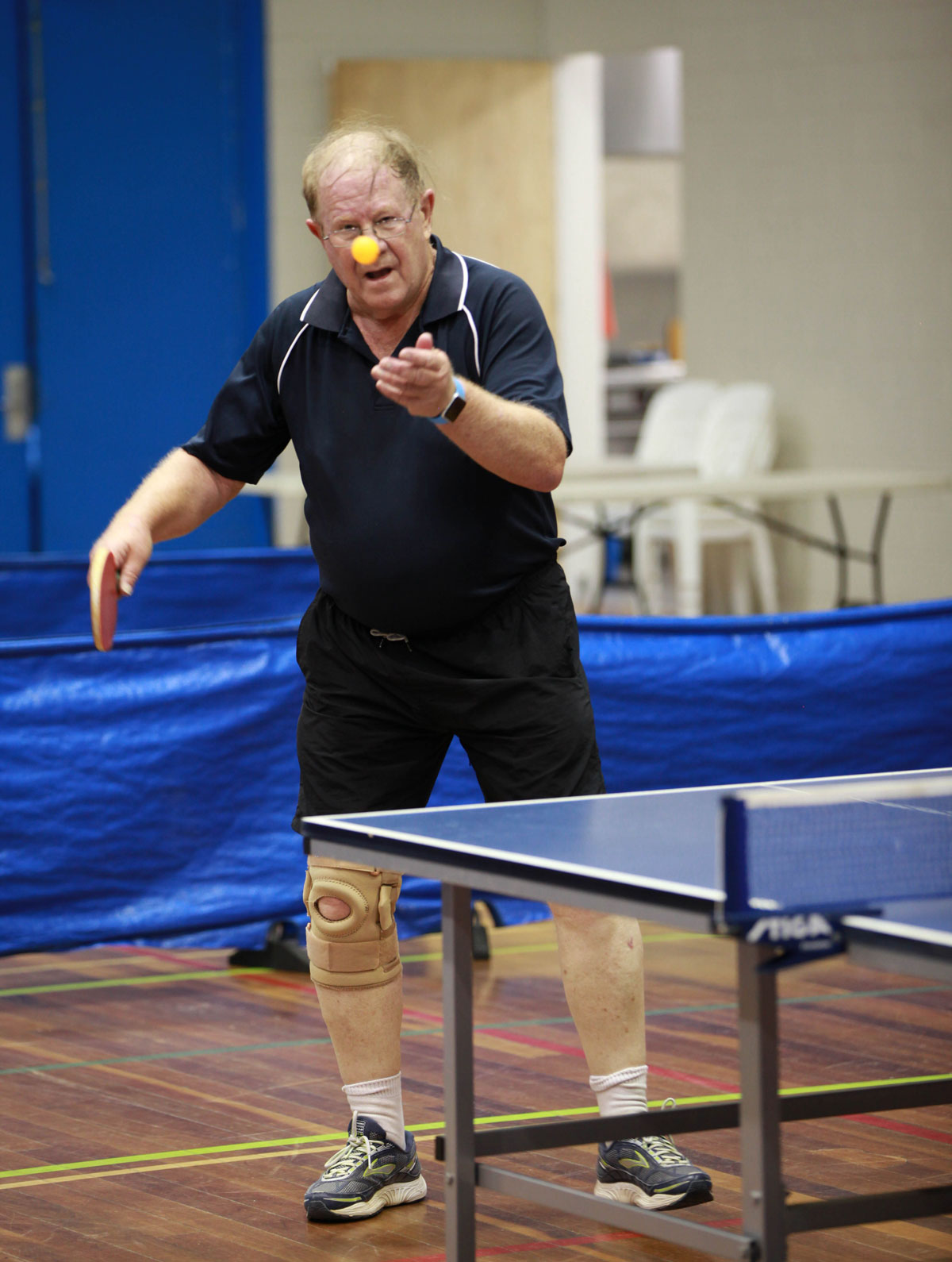 Gentlemen … we can rebuild him. Slugger O'Neill has been known by many names and after rebuilds on elbows, legs, knees feet etc we may just stick with 'Steve Austin – Six Million Dollar Man' as Slugger may admit the cost of a rebuild is not cheap these days.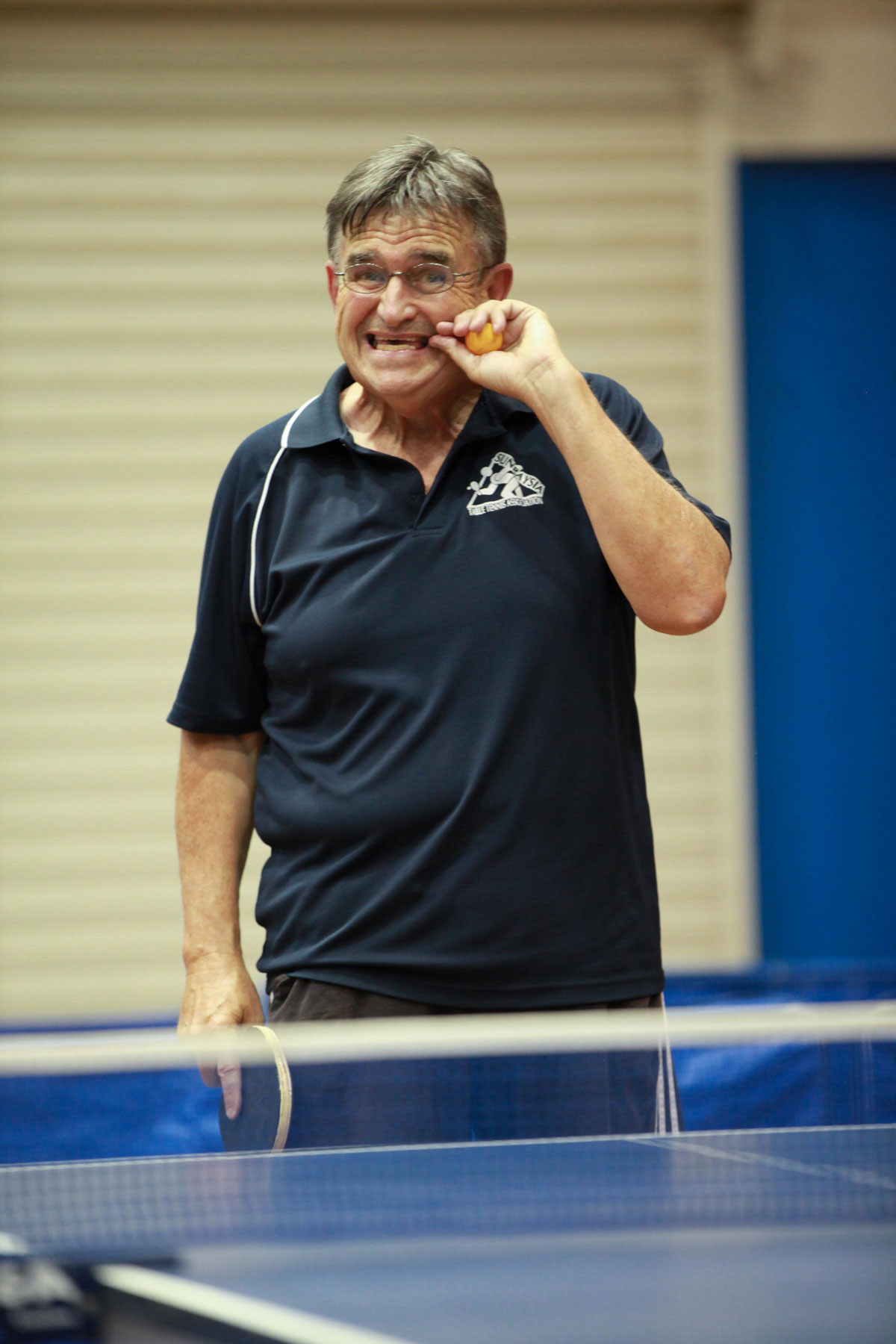 Zip it Geoff! After complaining about countless hardluck stories of nets and edges Gav was over it asking Geoff to tone it down for a while.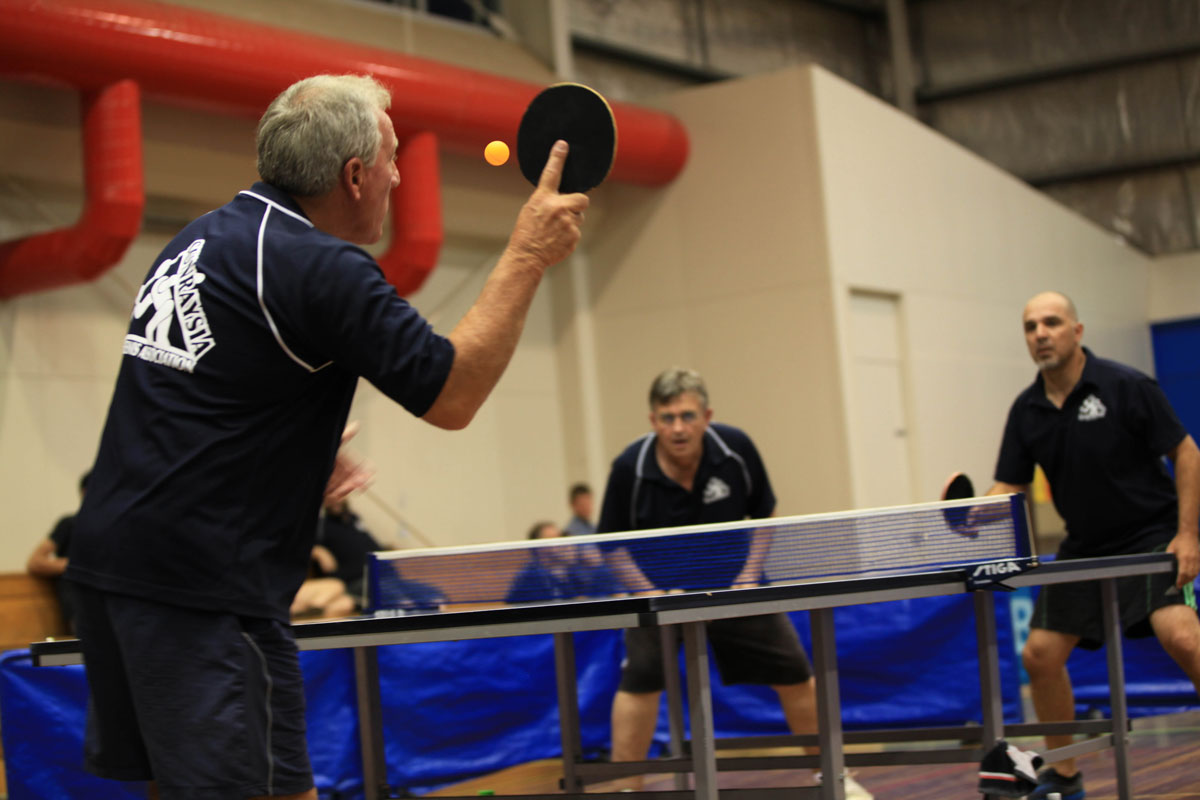 The crucial second doubles was tight all the way and would turn the Grand Final leading into the last round of singles.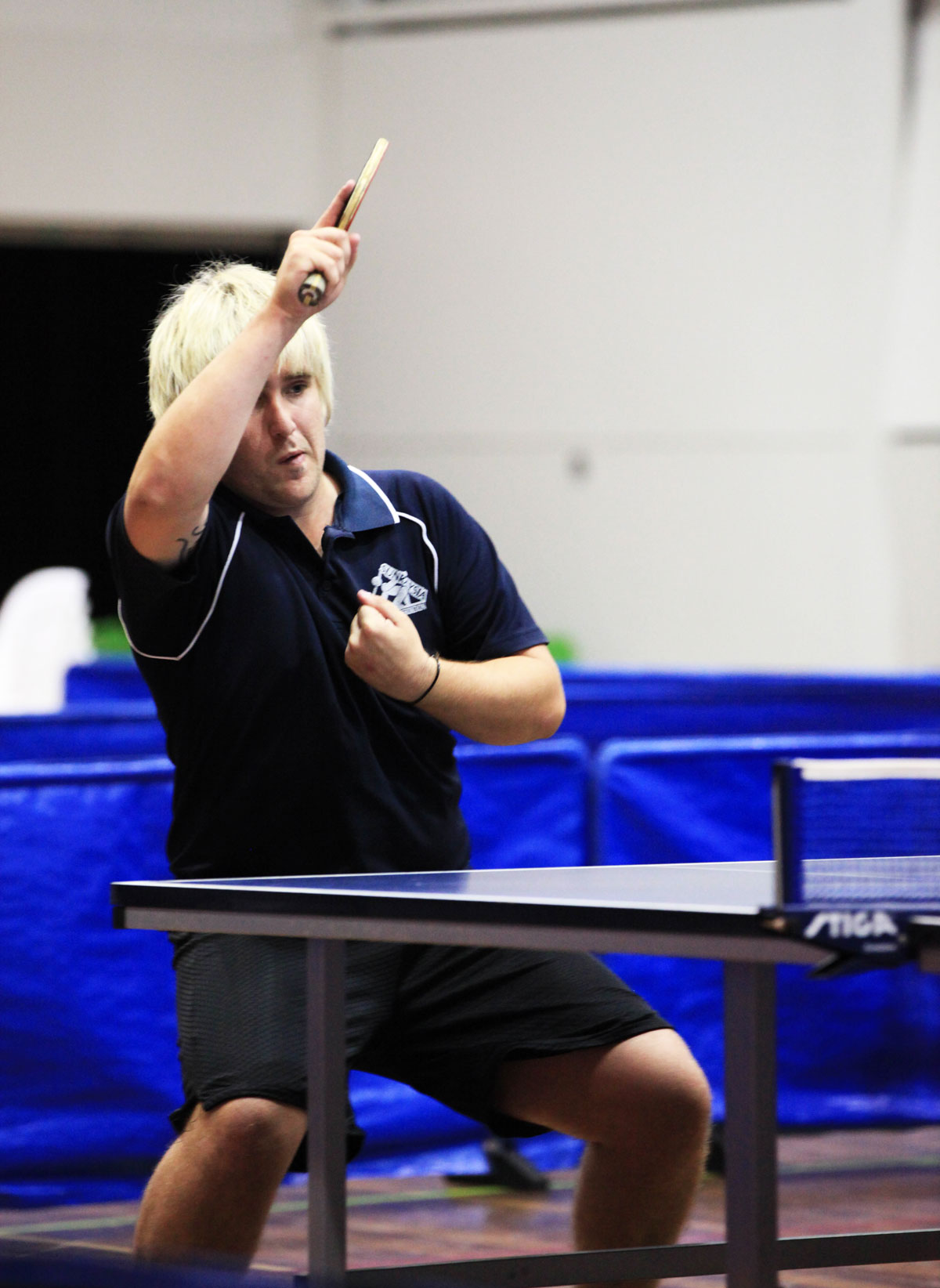 Jackson Tung had an exceptional year and it showed in the Grand Final getting over Gav for the first time in his carreer.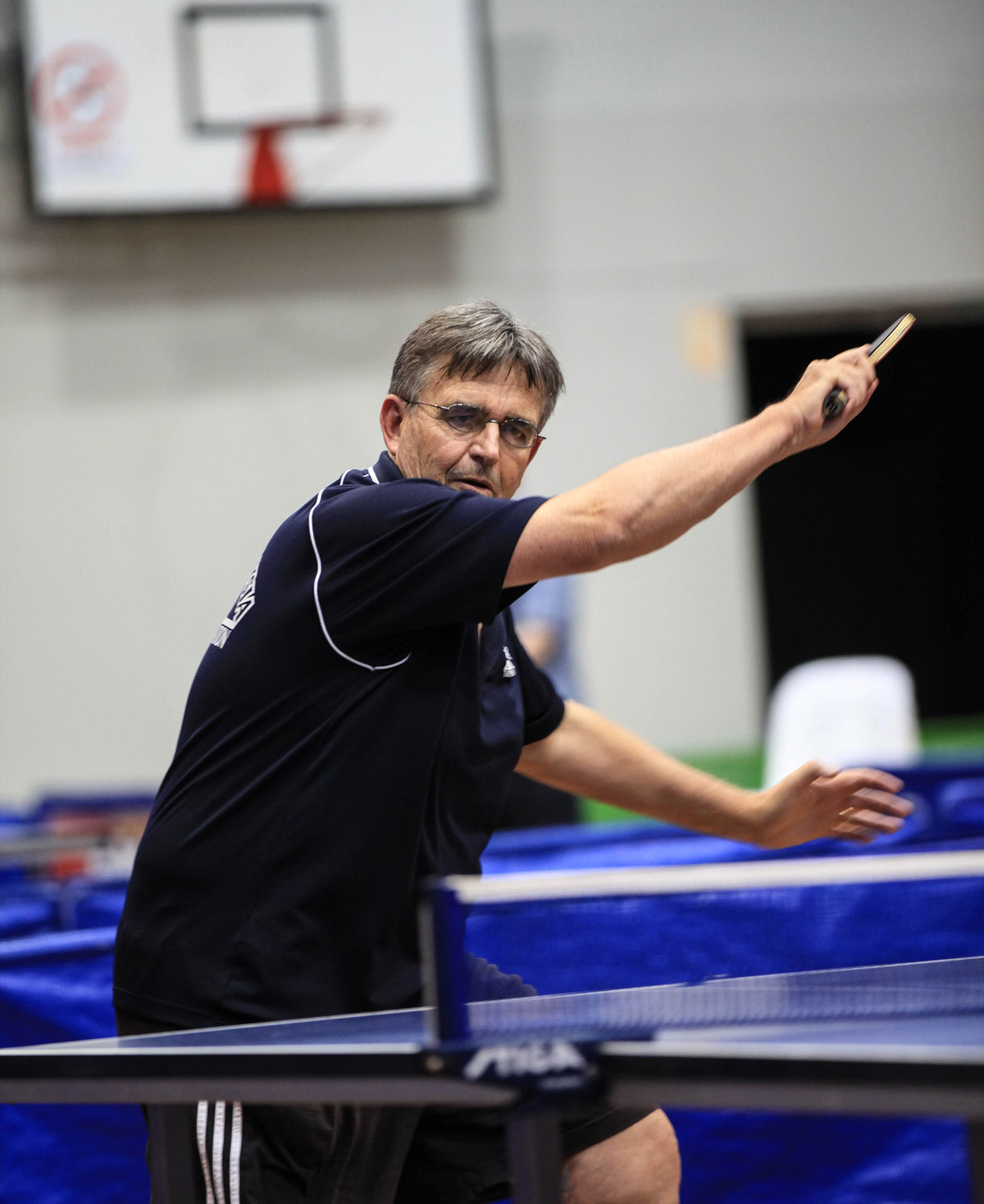 Richie fired plenty back in what was a classic contest of the number ones.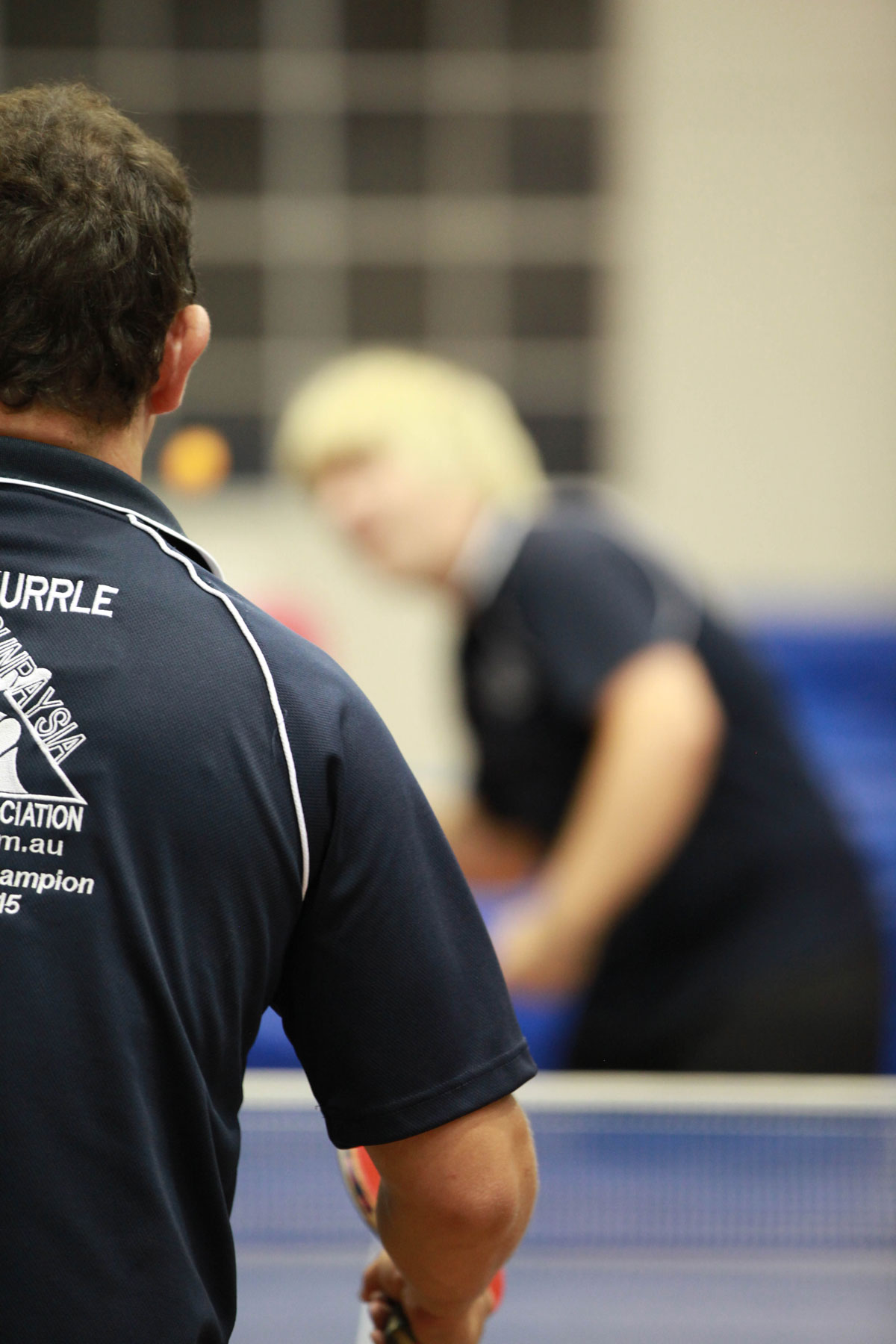 With all the angles on offer in table tennis, sometimes straight down the line is best as both Reece and Jackson demonstrated in a tight game.

On the seventh day they said: Let there be a Premiership. Geoff 'Righteous" Wright finally landed the Holy Grail and played in some very important wins along the way.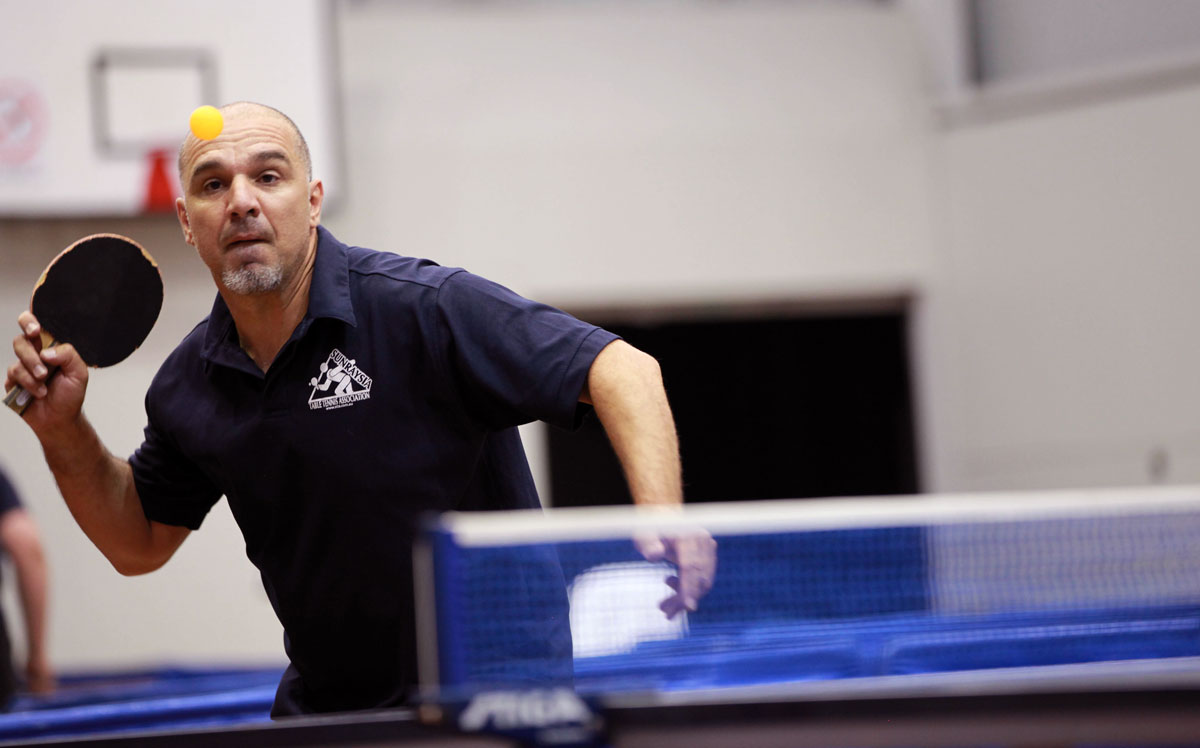 Fighting for dear life: Sony trying to stay in touch against Slugger O'Neill.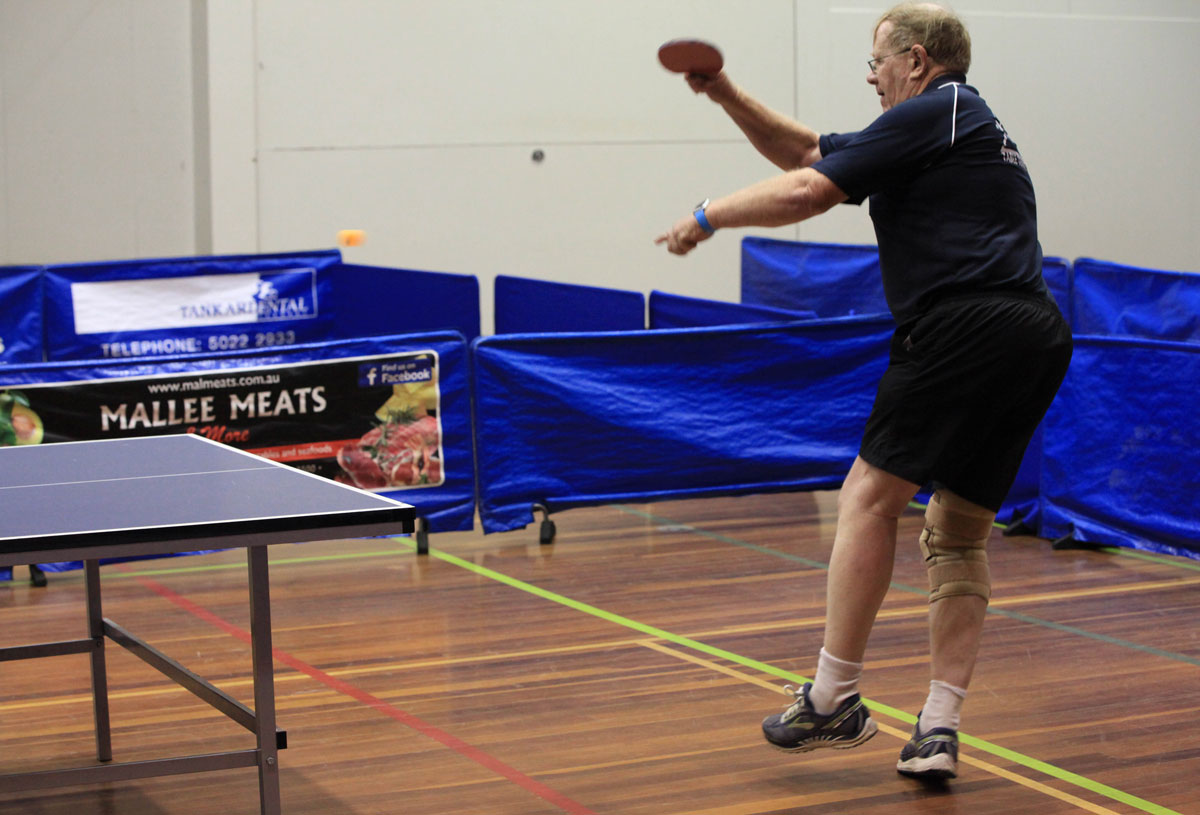 Prelude to the end … O'Neill's achilles being pushed to the limit a couple of points before it went snap!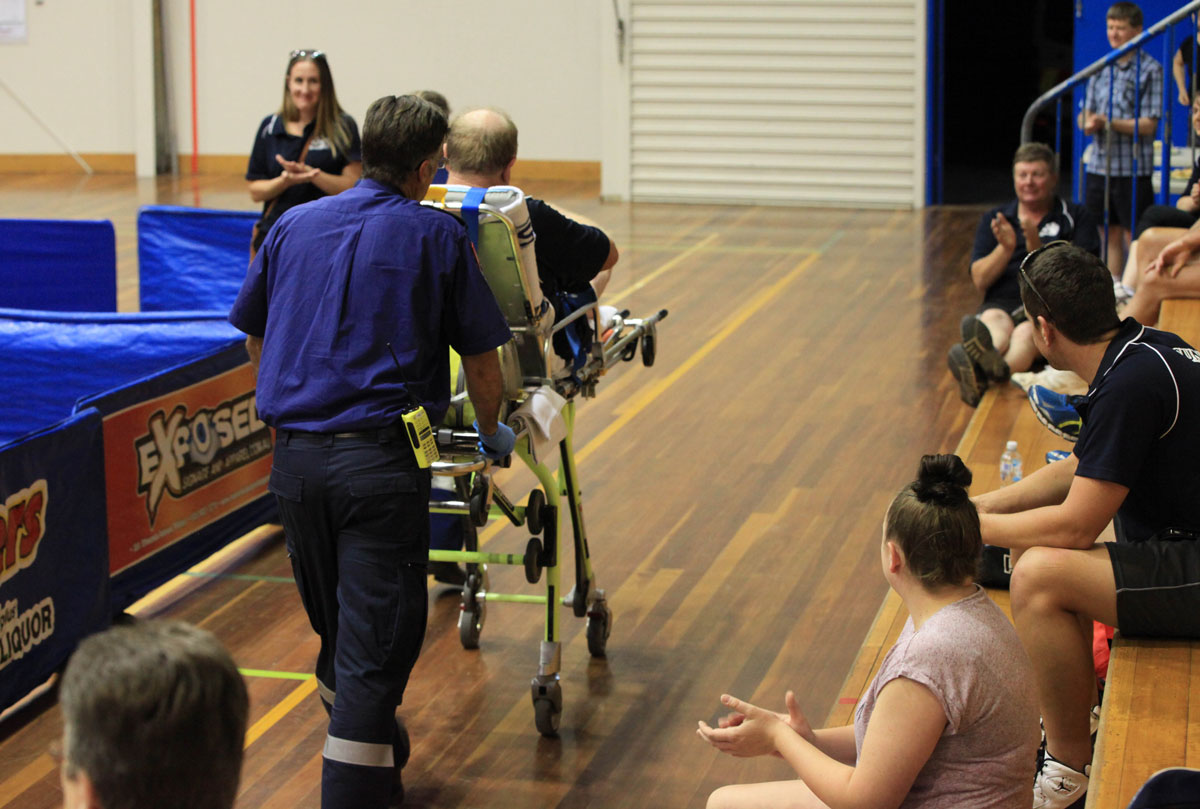 A grandstand exit: Slugger O'Neill unable to continue calls for assistance from the Ambo's …. Thanks Gilesy. Over to you Geoff!
The Summer 2015 Champions – Fishers IGA – Jackson Tung, Graeme O'Neill & Geoff Wright.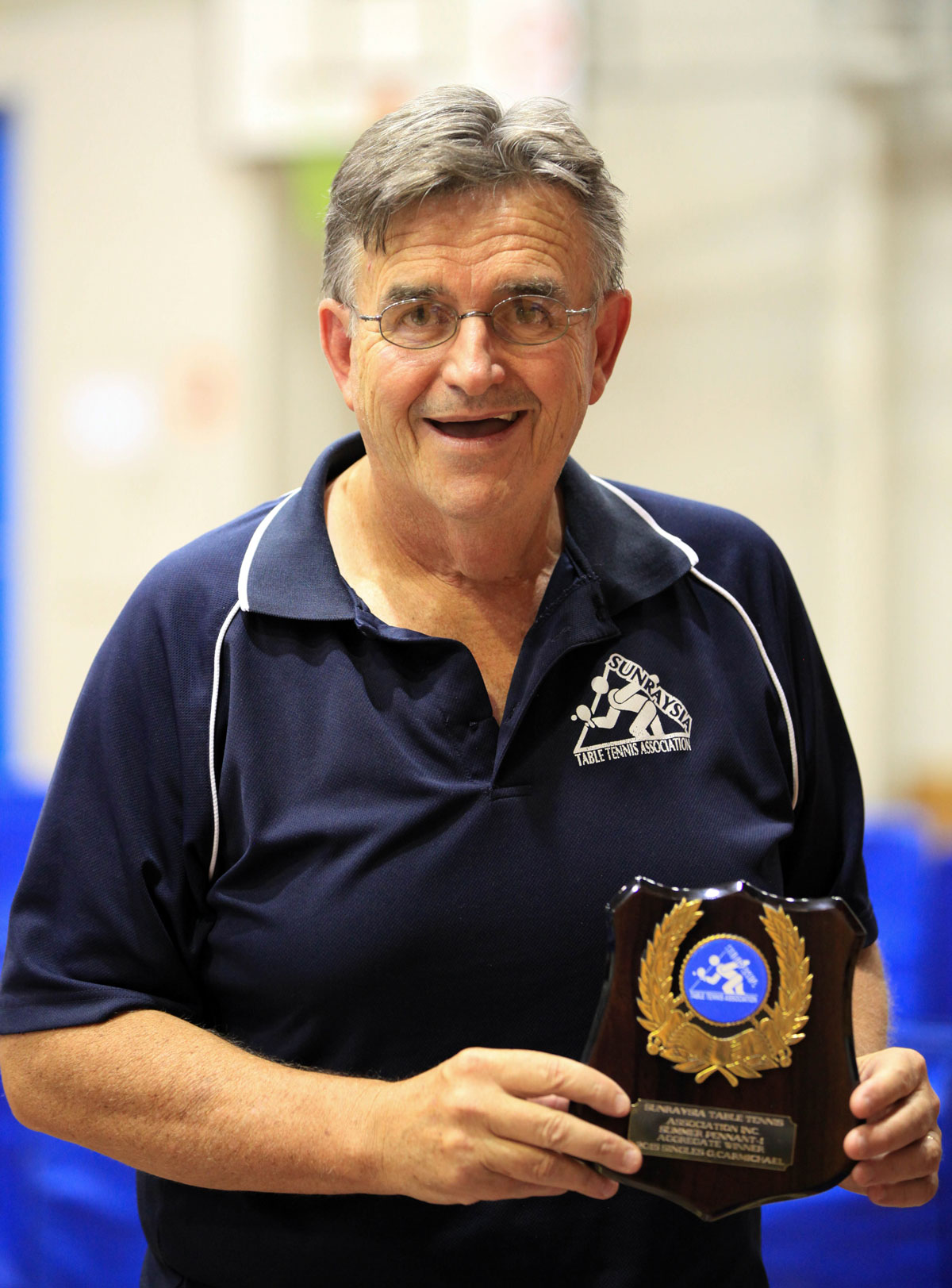 Summer 2015 No 1 player Aggregate Winner Gavin 'Richie' Carmichael.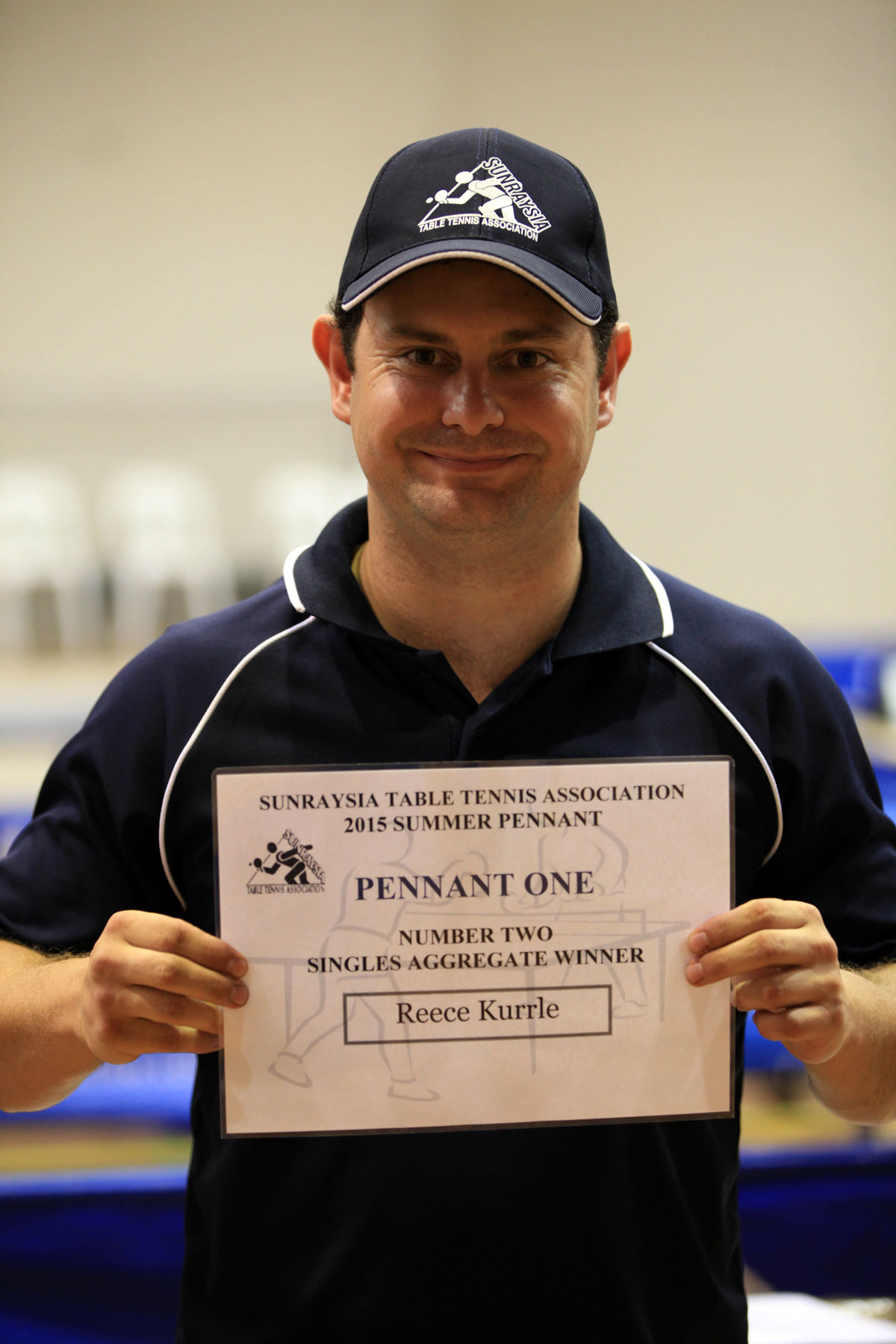 Summer 2015 No. 2 player Aggregate Winner – Reece Kurrle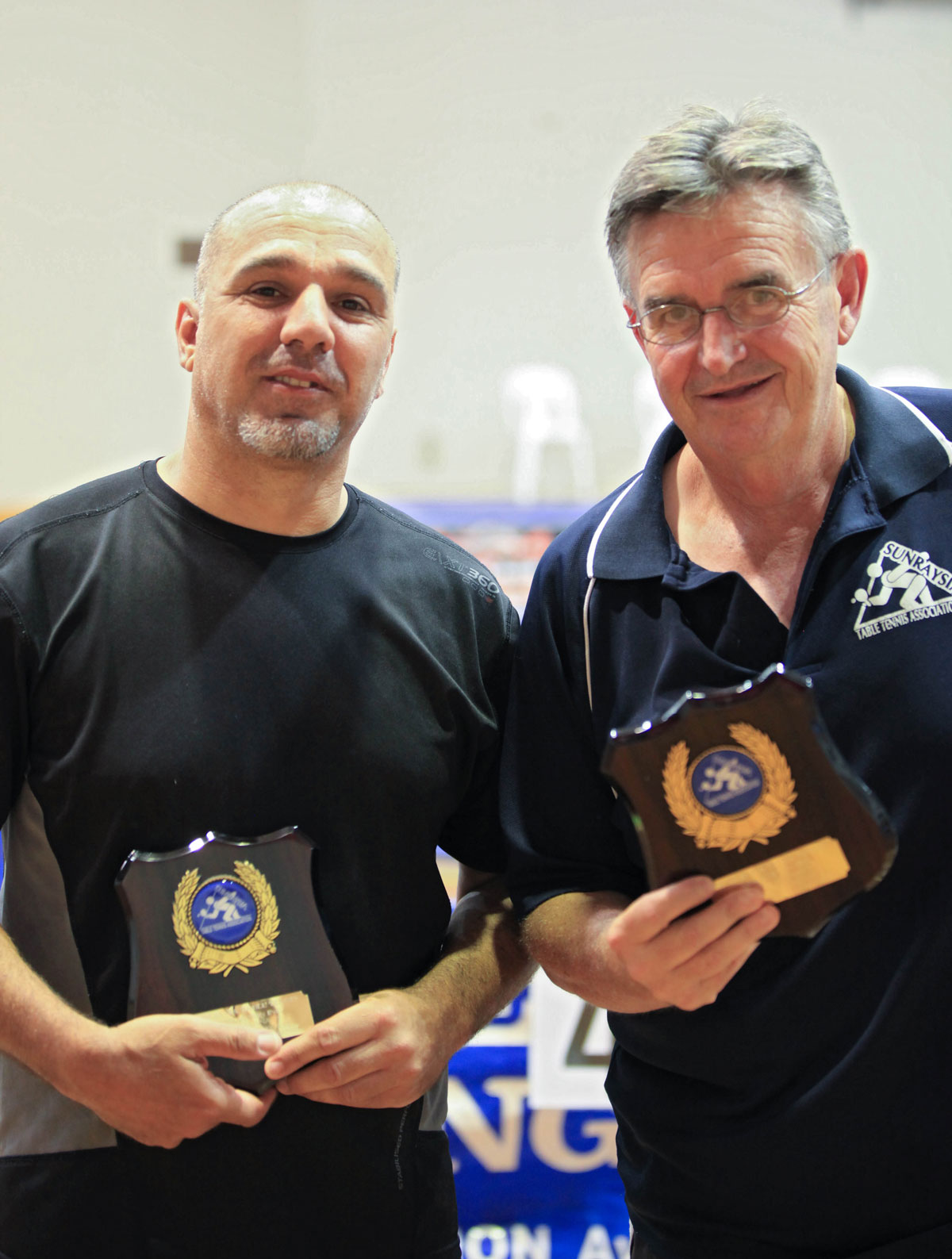 Summer 2015 Doubles Aggregate Winners Gavin 'Richie' Carmichael & Sony Sefer.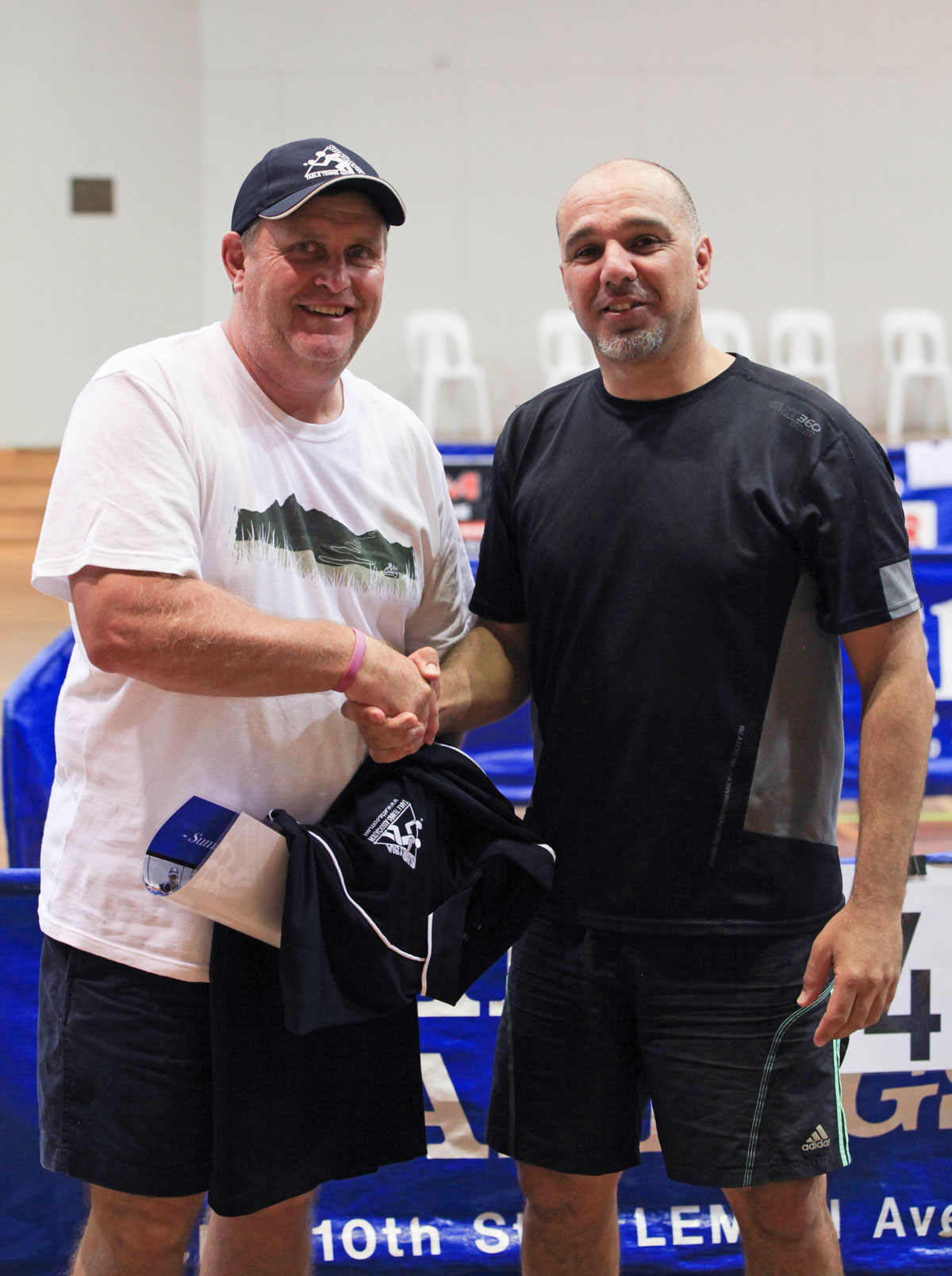 Summer 2015 Super 8's Champion – Wayne Carmichael. Now has a hatrick of Summer titles 2012, 2013 & 2015. Throw in Winter 2012 & 2013 Wayne truly has this award covered.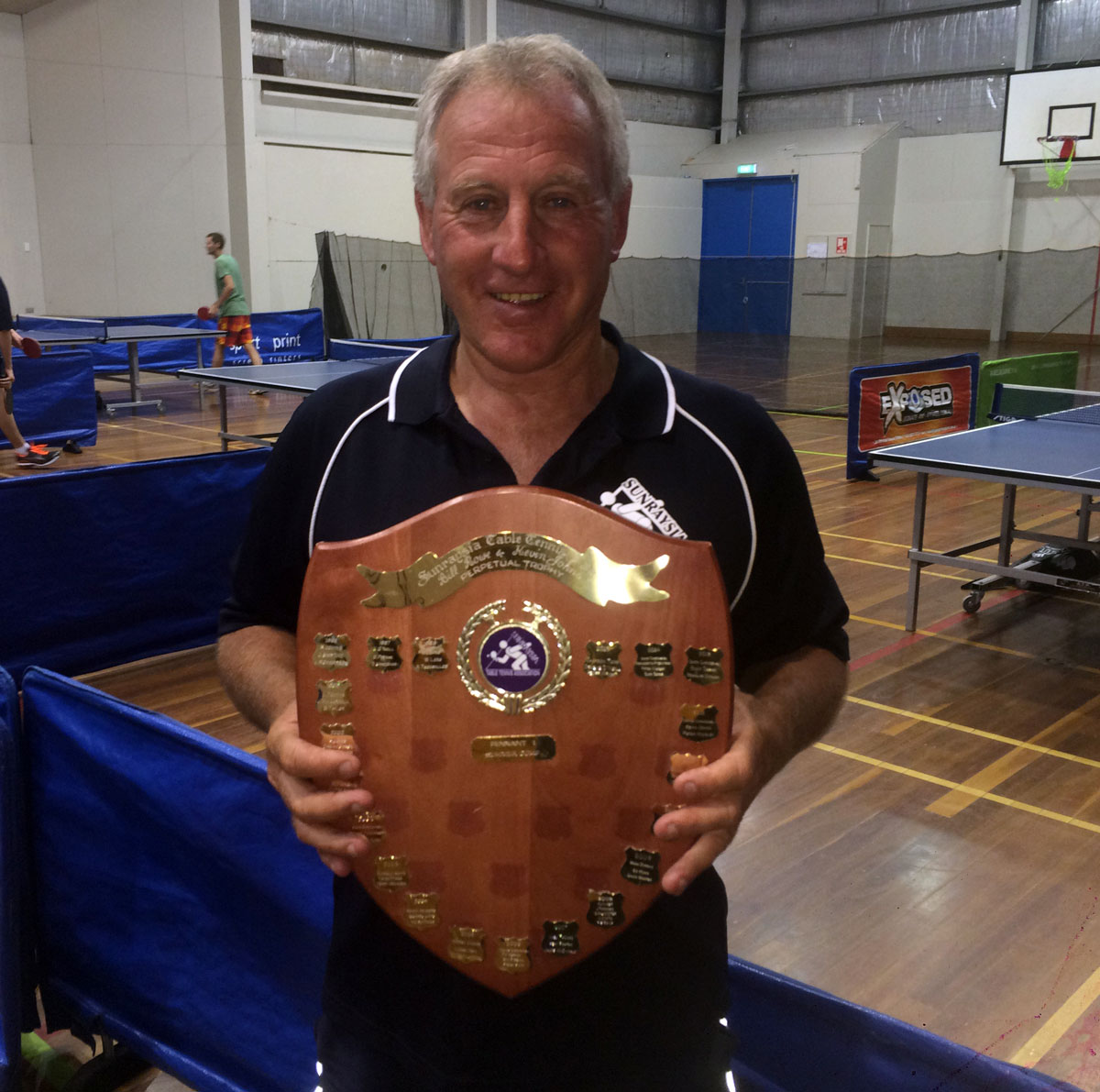 Oh and how can we forget Geoff Wright – now a Pennant 1 Premiership winner. Better get the internet connected at Werrimul now Geoffry and prove to all who didnt believe you.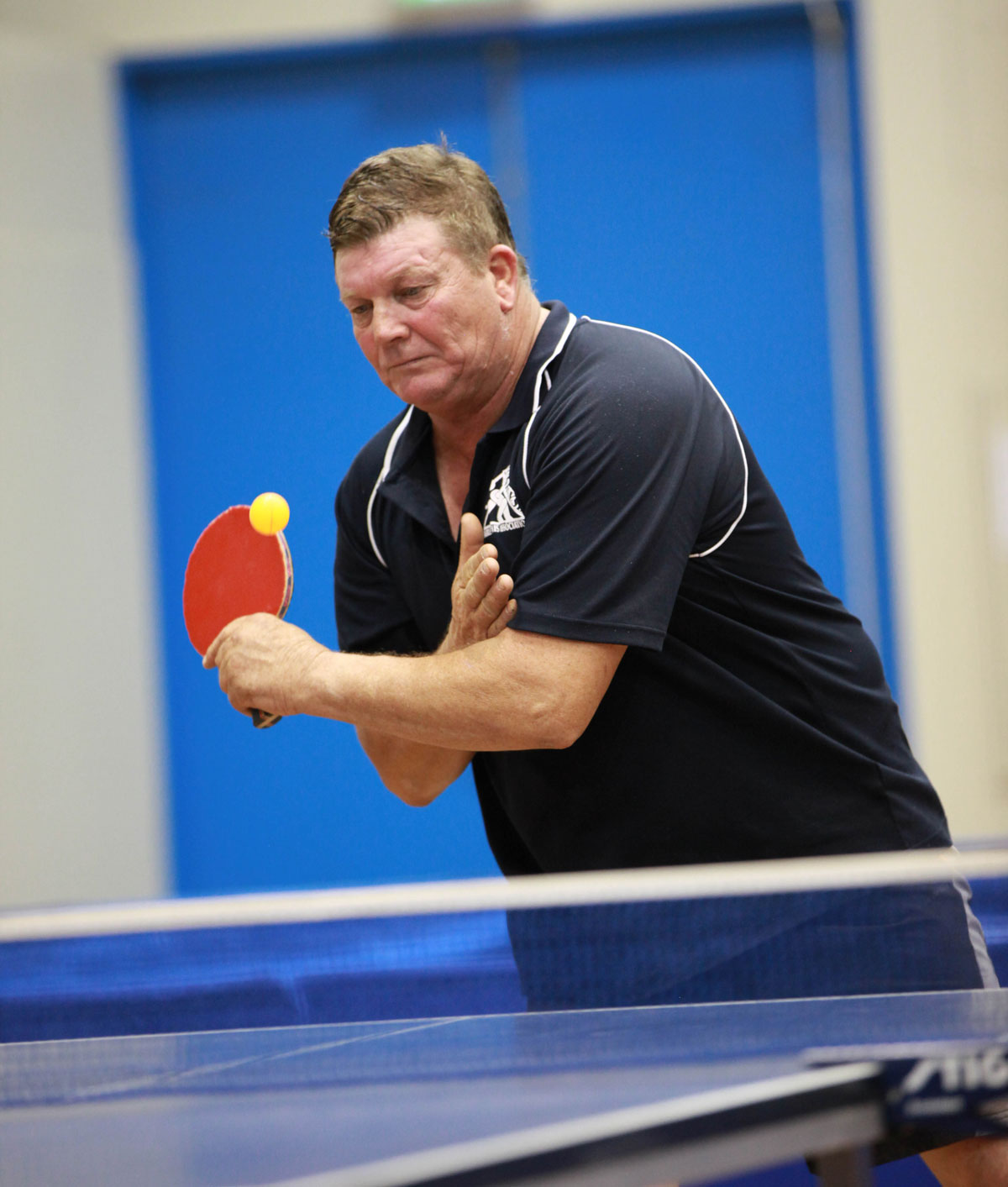 Terry Martin had such a good Summer but led his team into the P2 title as underdogs. They had clicked in the Semi with a 6-0 result and had all the confidence in the world going into this Gf.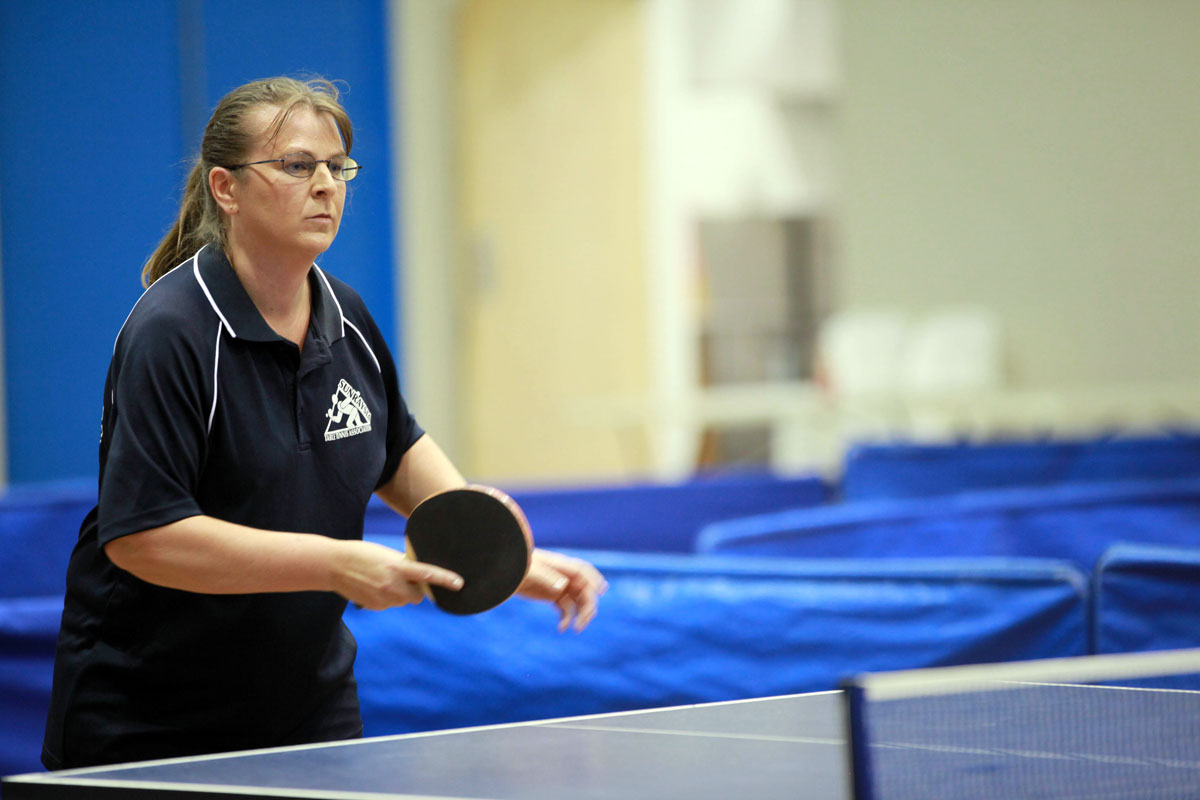 Nerves of steel – Kerry Wallace has built a reputation of delivering some big results in big games – In the Semi she took out P2 aggregate winner Arnold 'The Wizard' Jago in a team 6-0 rout and in the Gf took out another no. 1 in Seval Fuat to set the wheels in motion for an upset.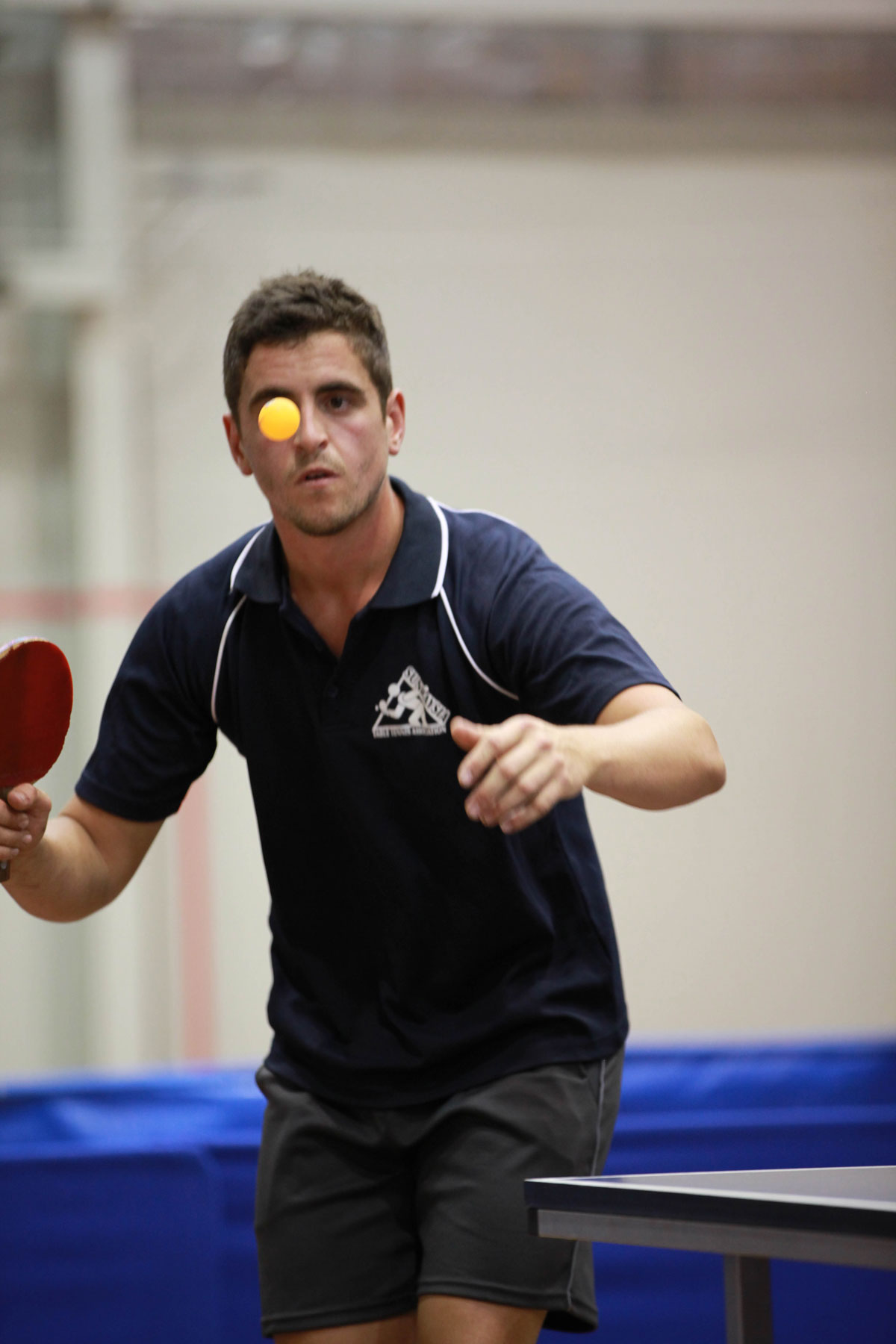 Andrew Alderton had an exceptional season. Watching the ball so intently pays off.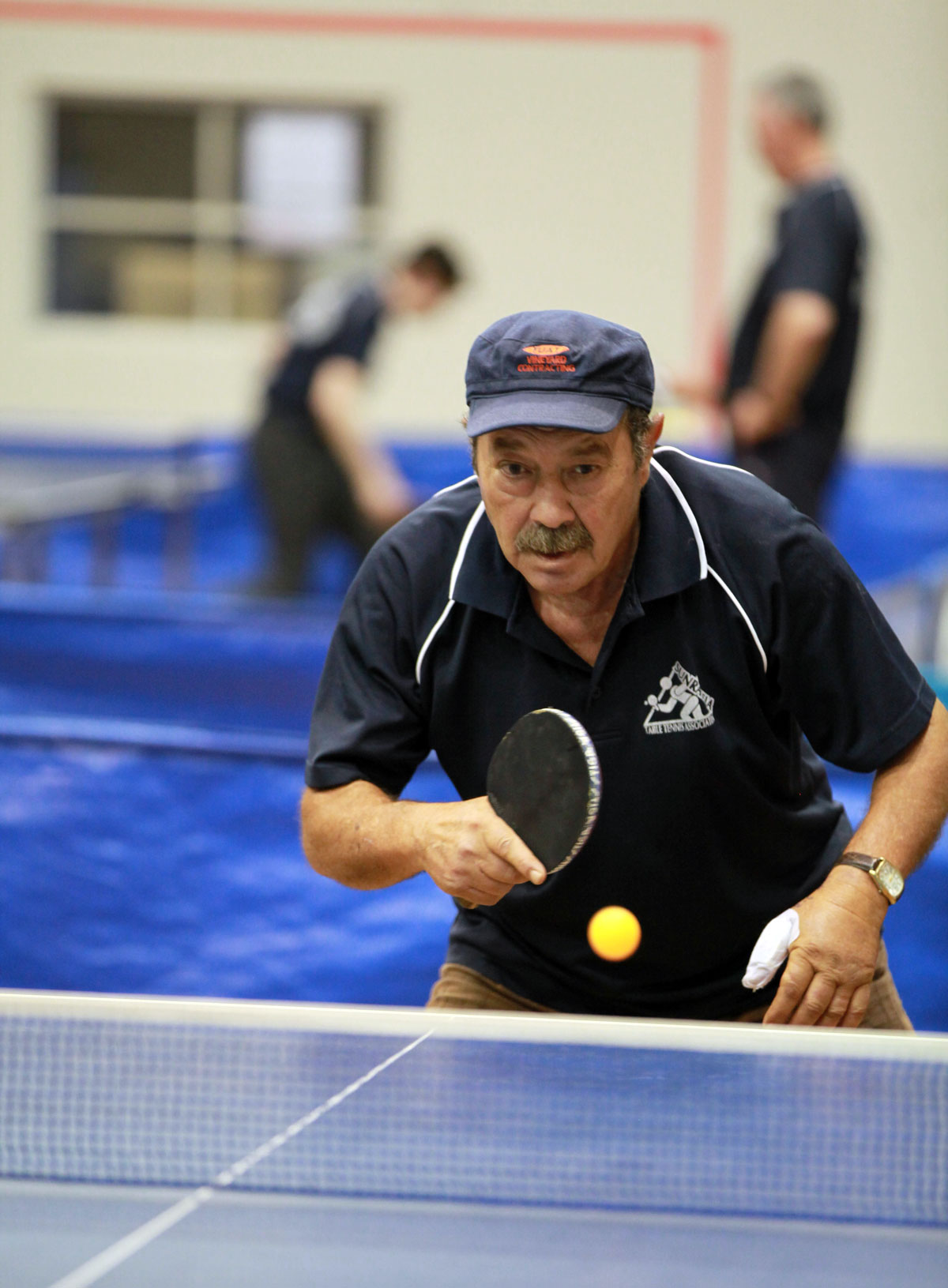 Seval Fuat has a habit of getting injured in Gf week. In the Winter he was suffering from pneumonia and only just recovered. In this week of the Summer Gf Seval had a mishap with the angle grinder and almost lost a thumb. Best just take it nice and easy in future Gf weeks.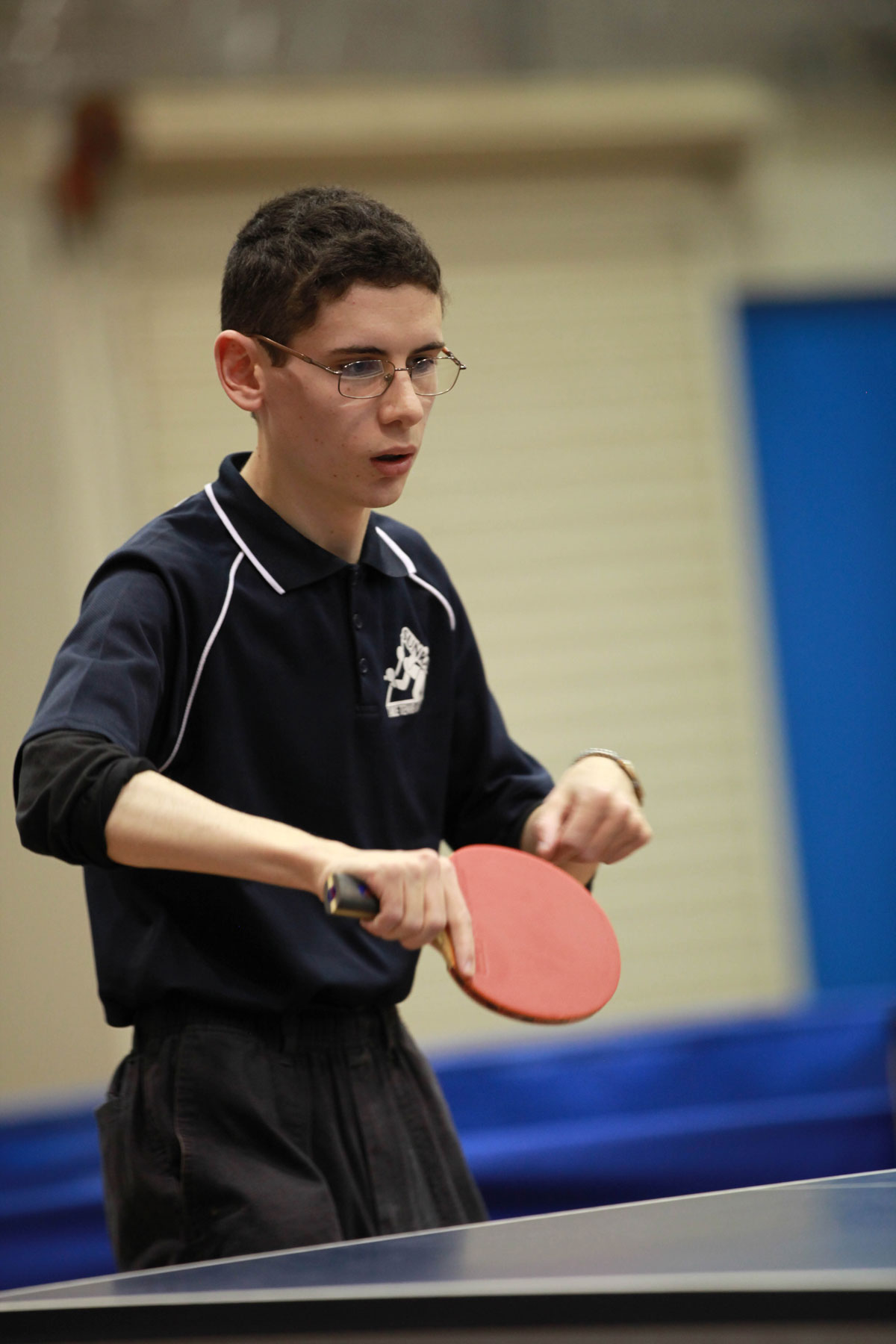 The quietly spoken Paul Fitzpatrick had to slot in with the Terry & Kerry show. And timed his run perfectly having a solid finals series.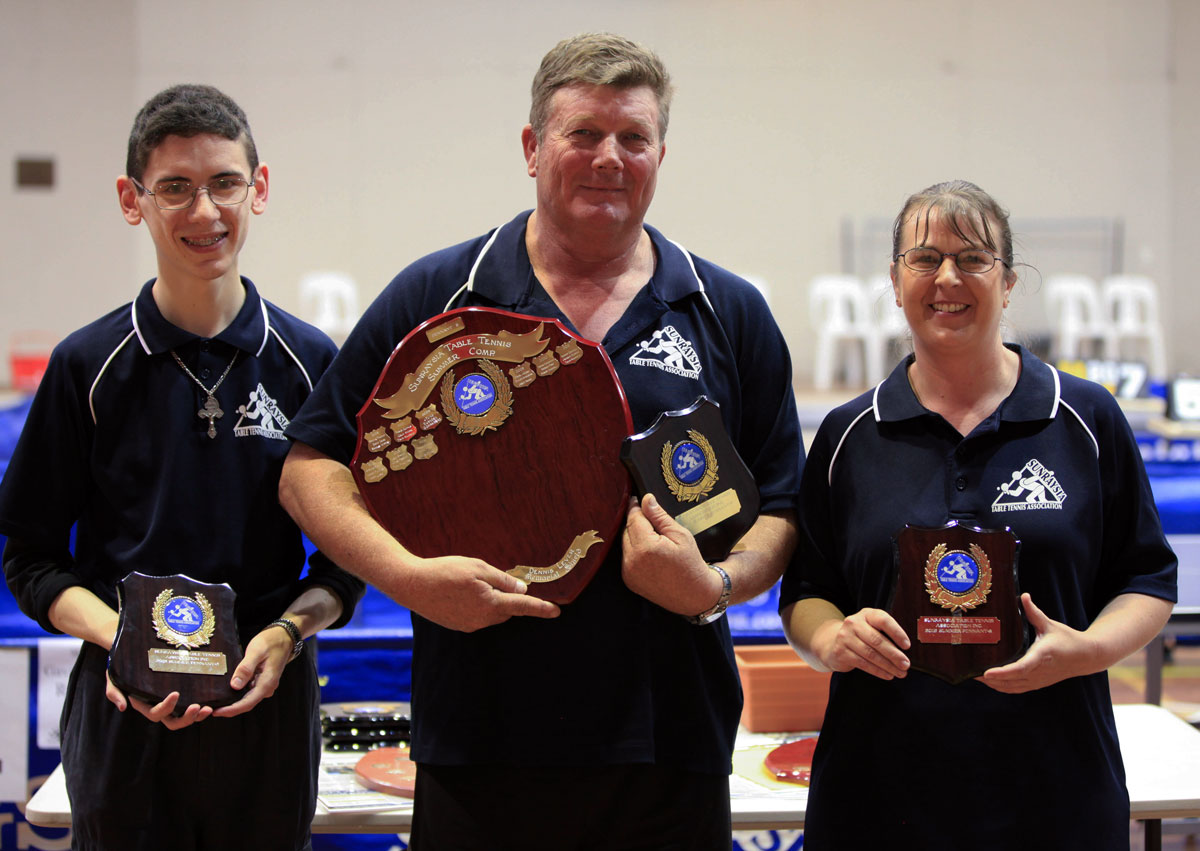 The champions of Summer 2015 in P2 are Bishop Builders – Paul Fitzpatrick – Terry Martin – Kerry Wallace.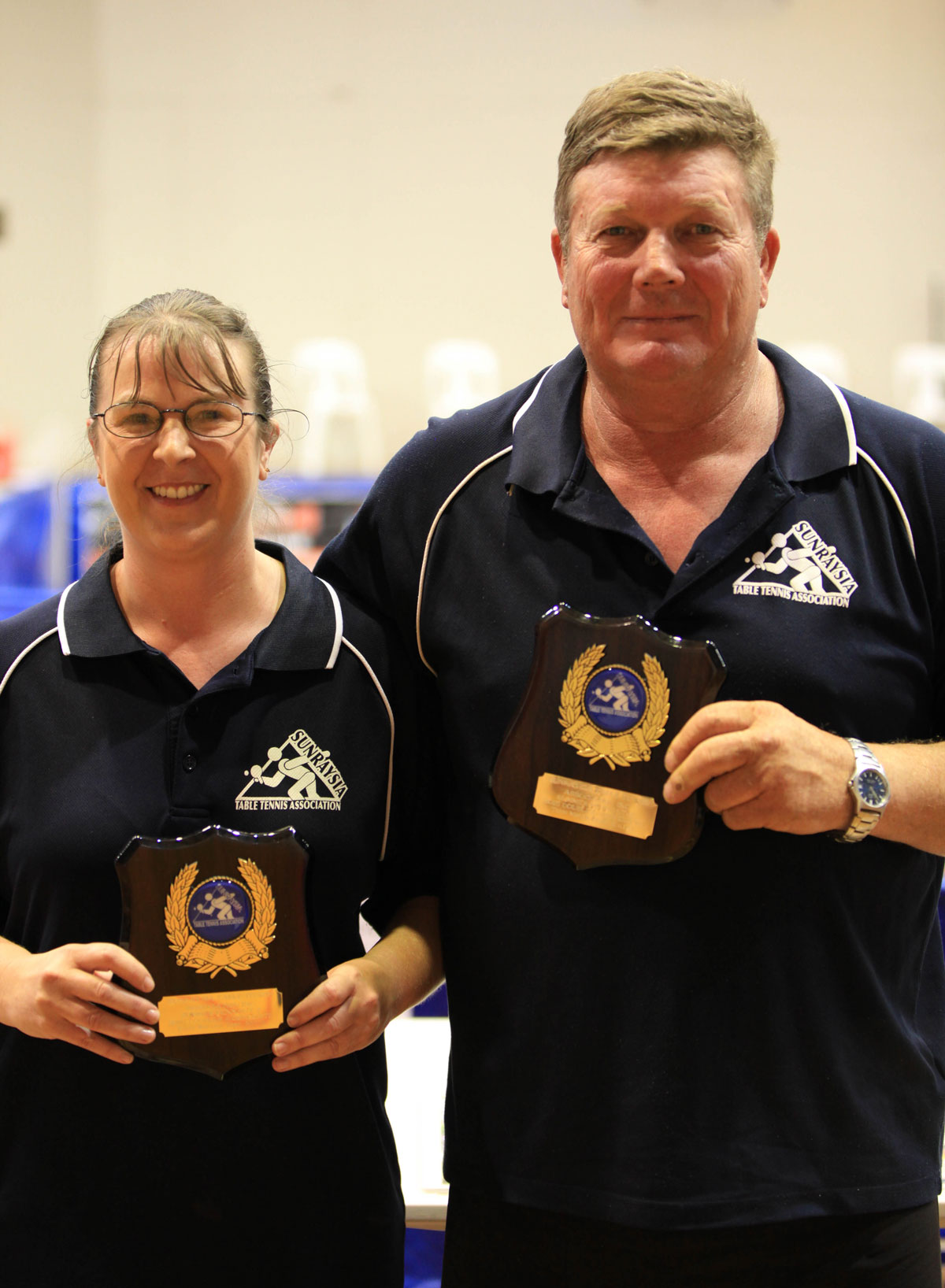 Summer 2015 Doubles aggregate winners in P2 – the Kerry & Terry Show. With a doubles effort of 11 wins straight, that deserves a scotch.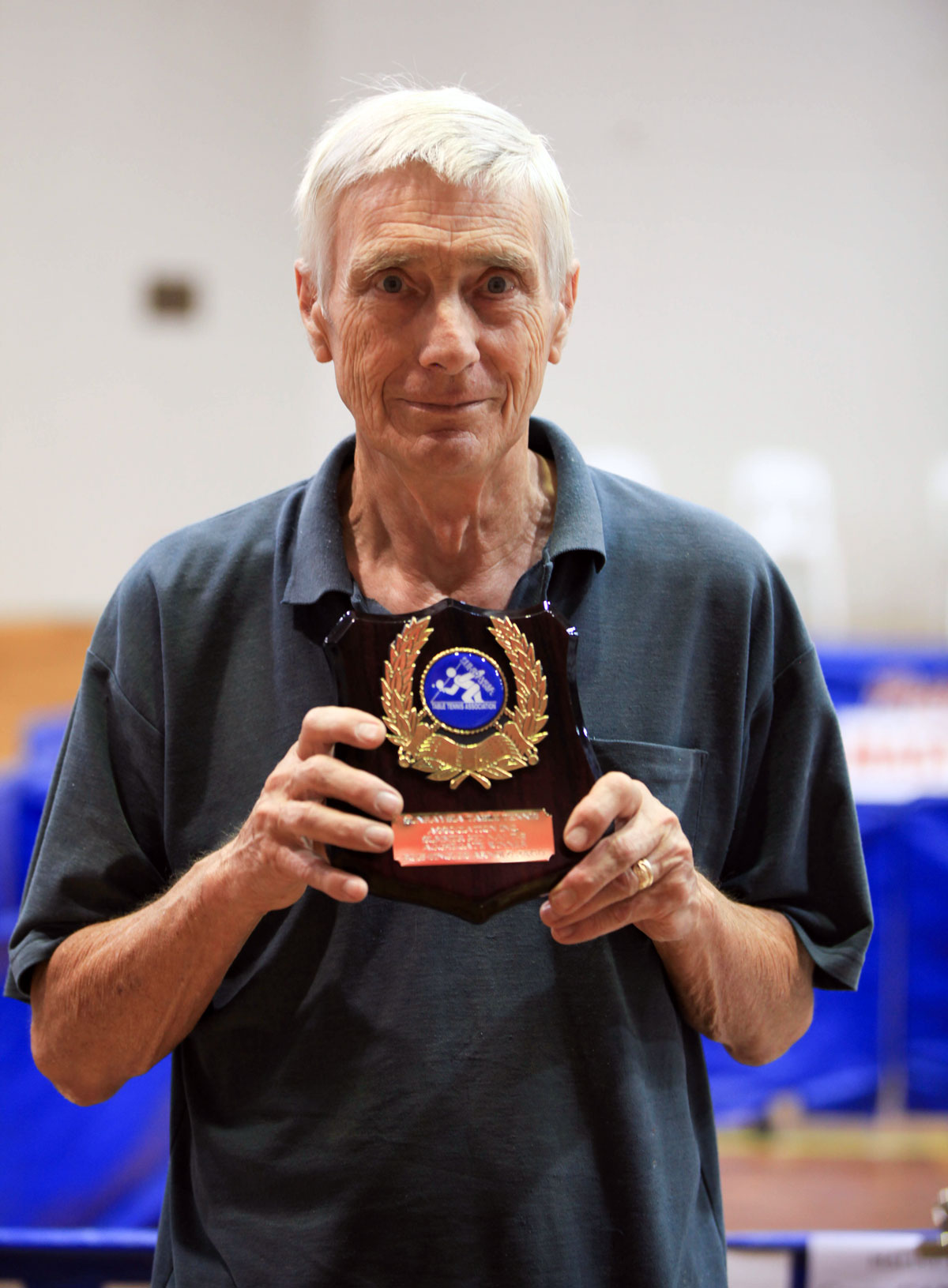 Arnold 'The Wizard' Jago managed to bamboozal opponents long and hard all Summer to pick up the P2 Aggregate win.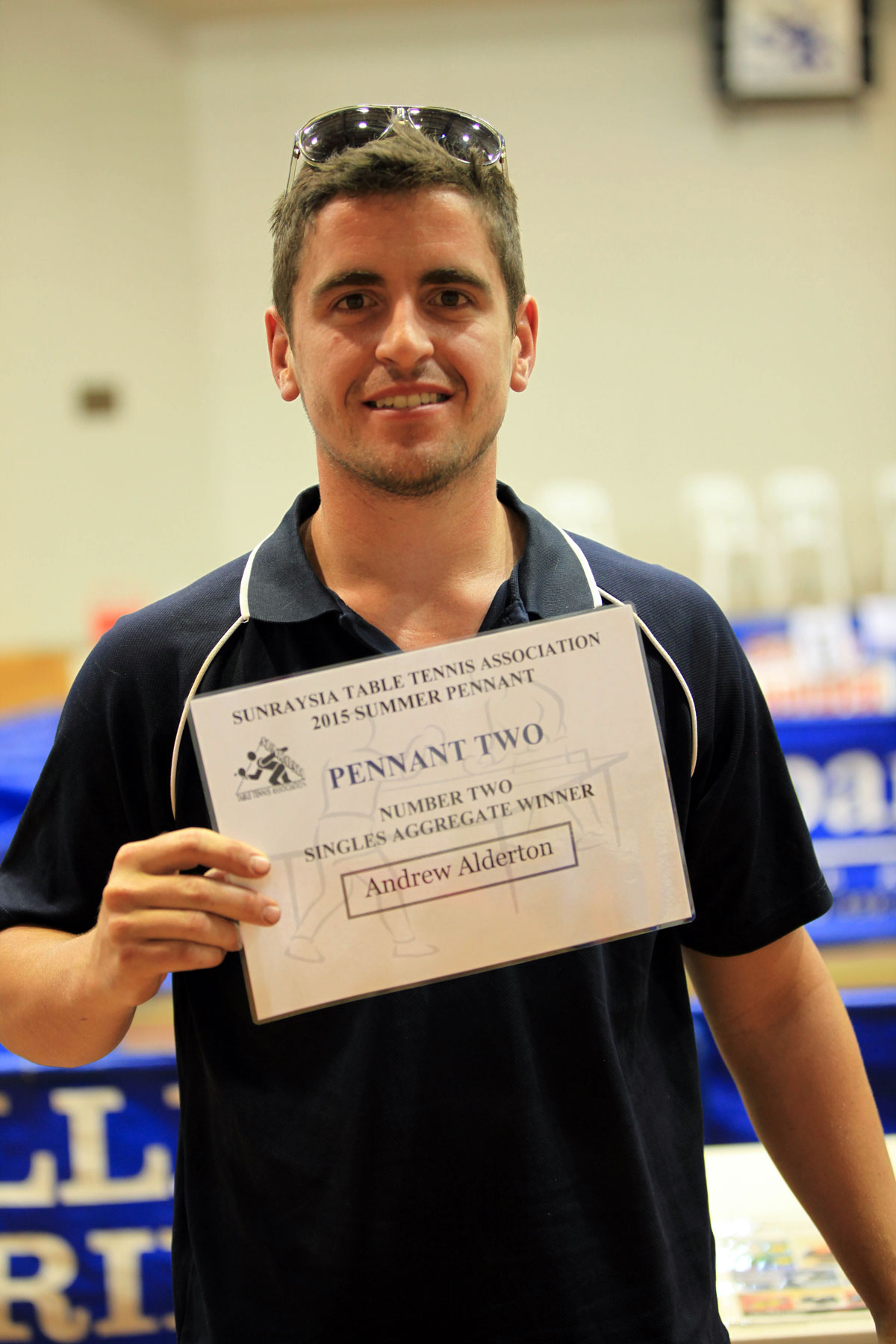 Andrew Alderton picked up the Aggregate win for the no 2 player in P2.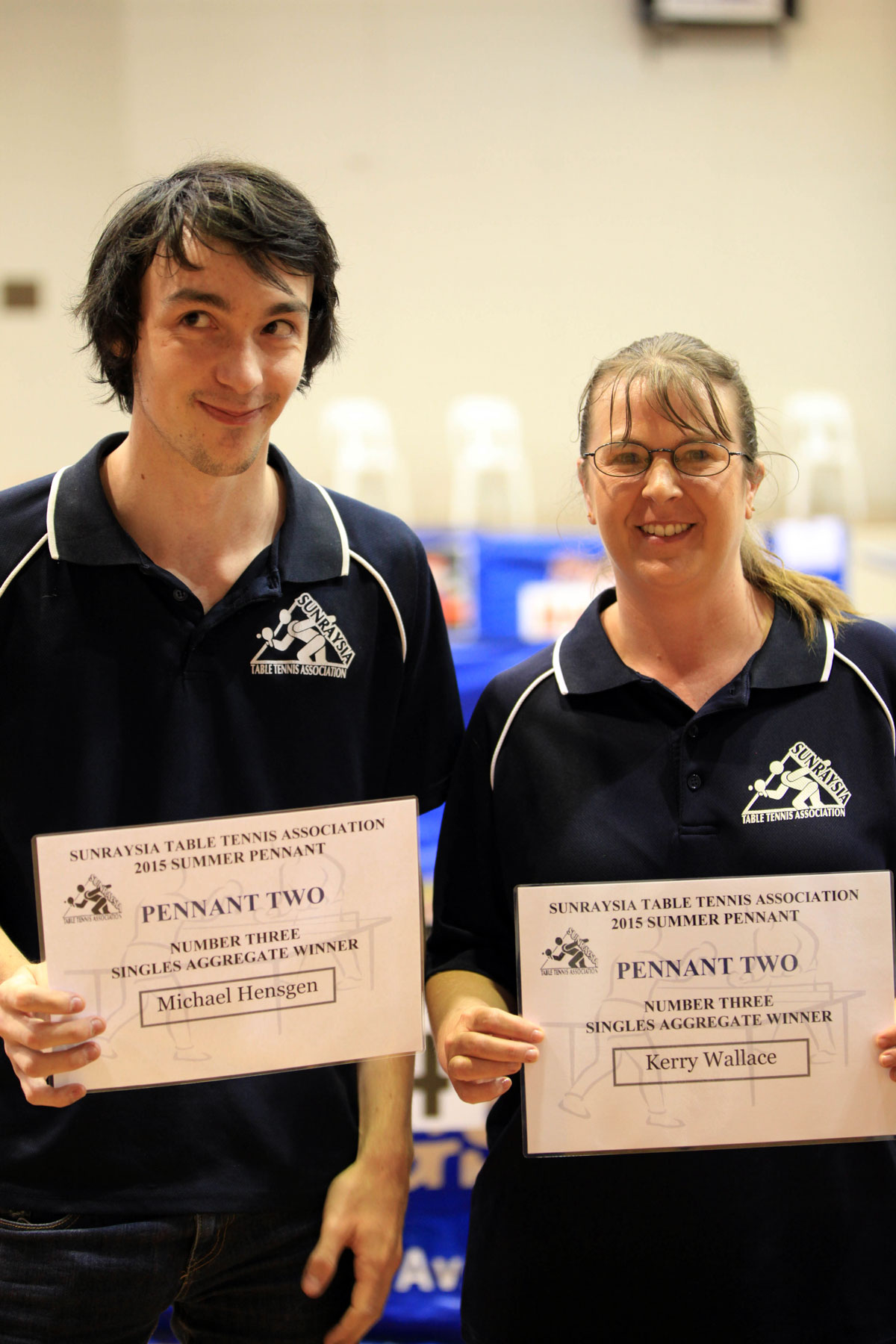 So evenly matched throughout both the Winter and Summer of 2015 as well as most of 2014. It was rather fitting that Michael Hensgen & Kerry Wallace tied in the Aggregate win for the no 3 players in P2 for Summer 2015.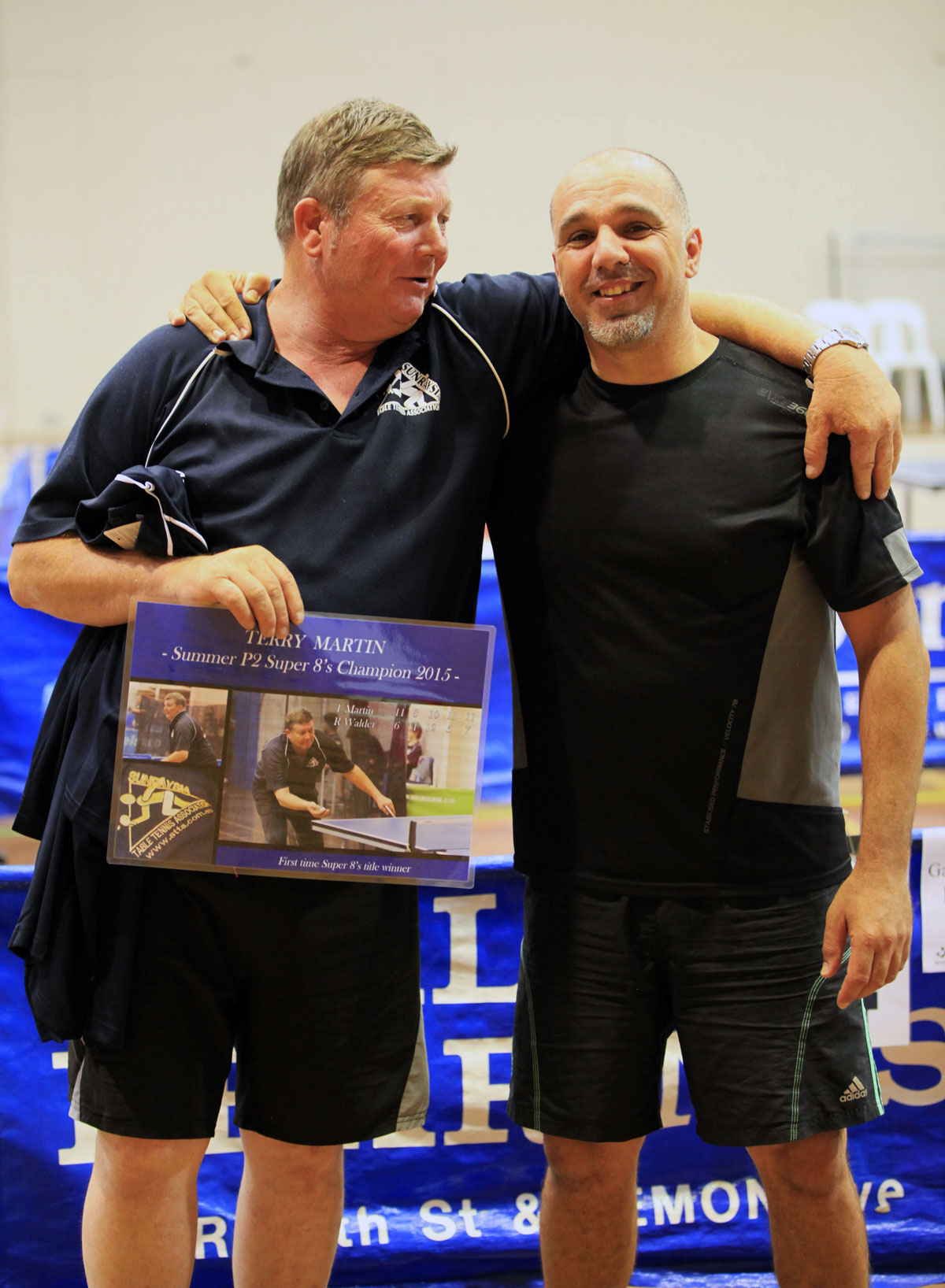 Yes Terry we can celebrate now. In what ended as a spectactular finish to a season, Terry Martin picked up the Summer 2015 Super 8's championship as well as the Premiership and finished only one behind Arnold Jago for the Aggregate race. So close to the Triple crown. Ok Scotch-a-clock now Terry – you have earned it and have even overshadowed Geoff Wrights premiership … Small miracles.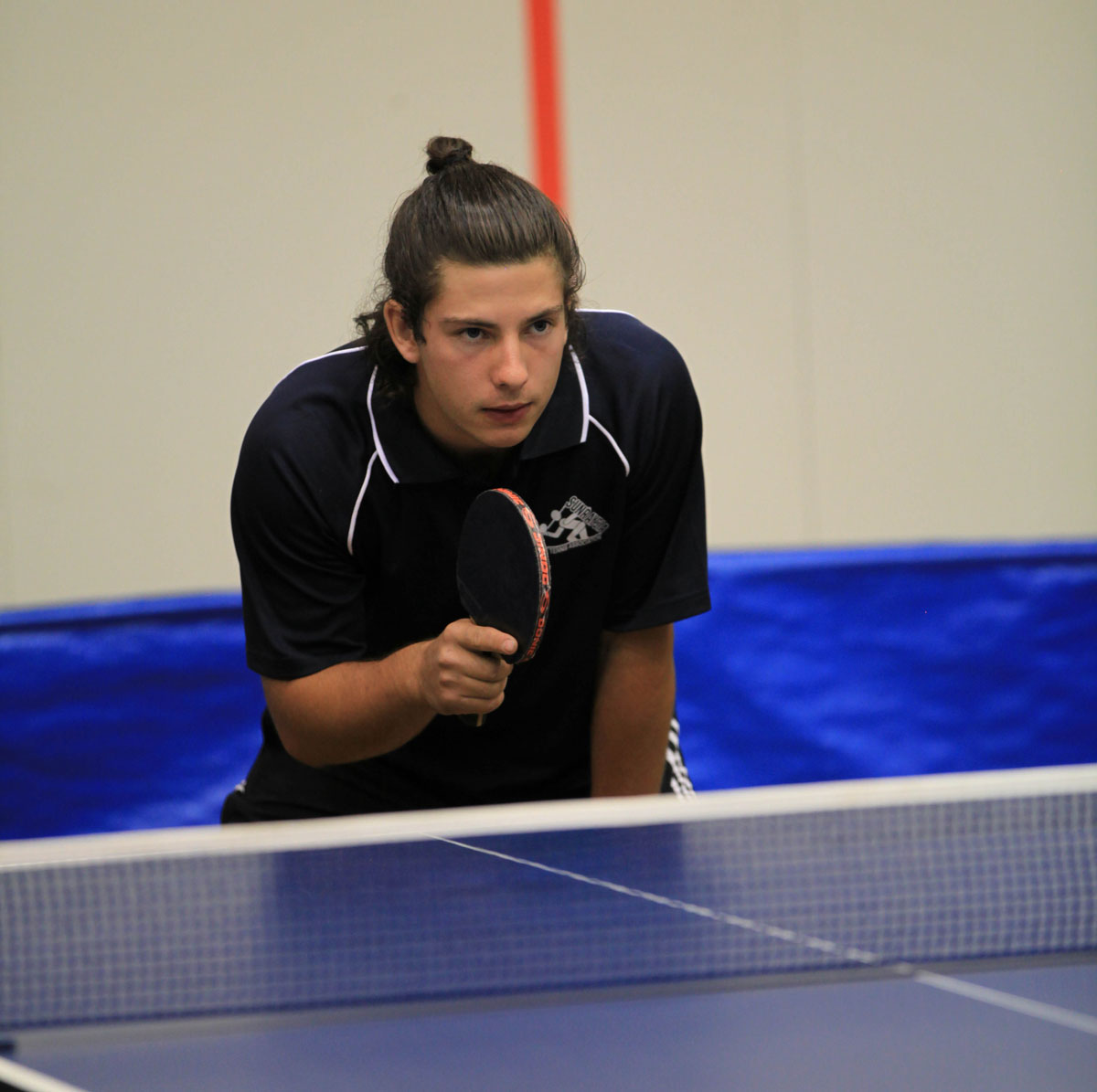 Enter the Shogun – Anthony Sergi showing real concentration leading his team in the P3 Gf.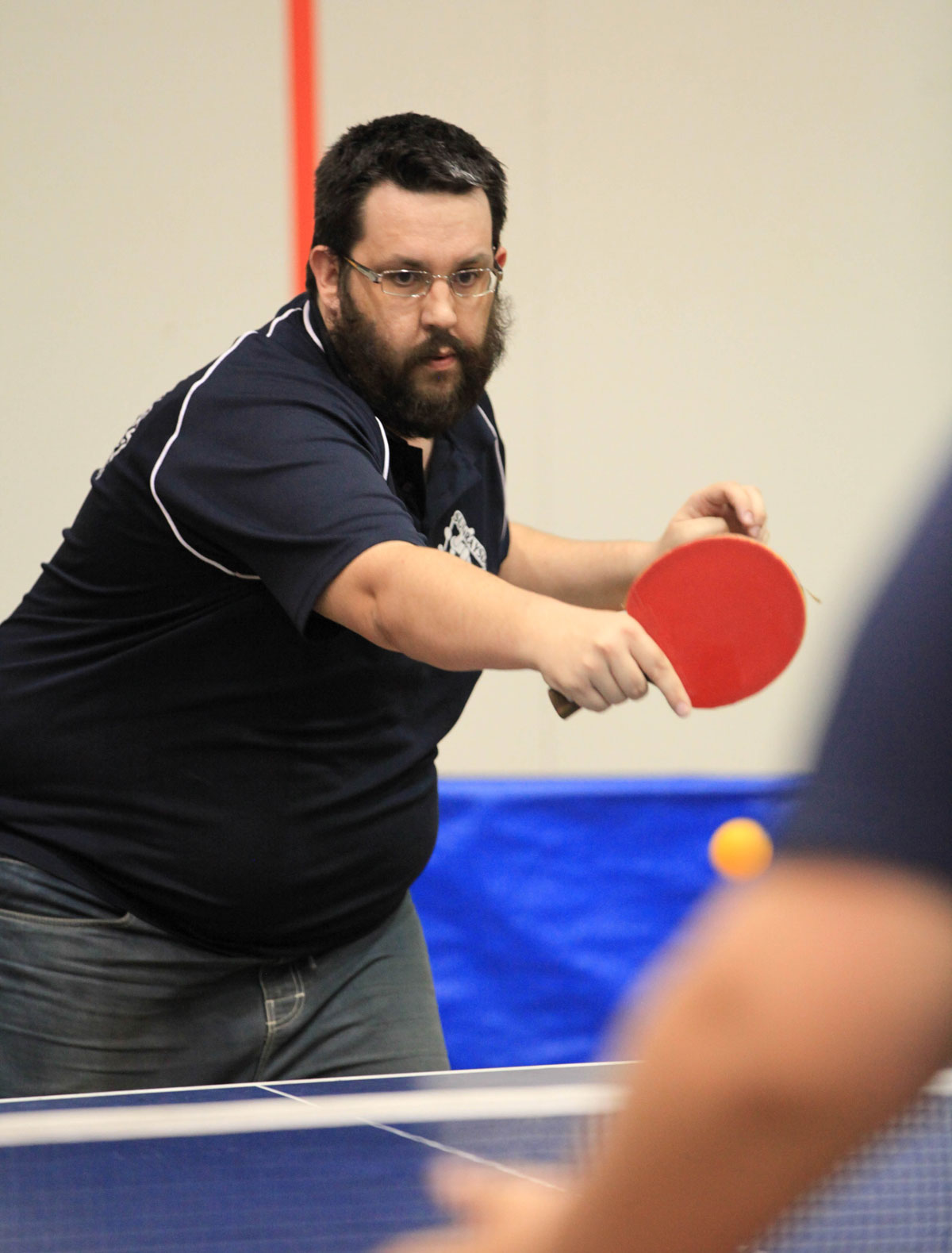 Ben Hosking showing the stresses of a tight Grand Final as we are seeing of hint of grey appearing on the crown.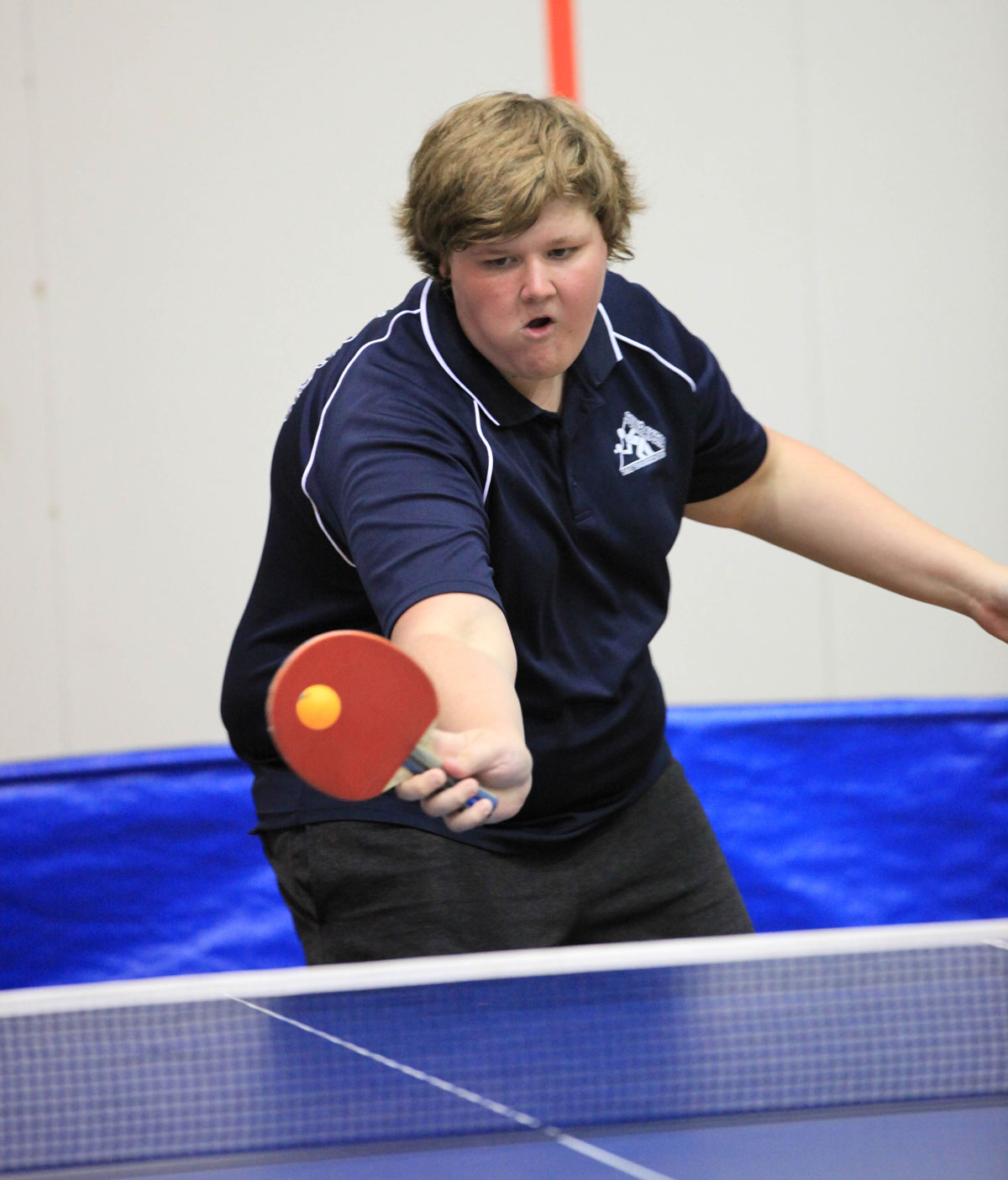 Daniel Griffiths improvement from Winter to Summer seasons has been phenomenal. Personal reward for some hard work on the training track.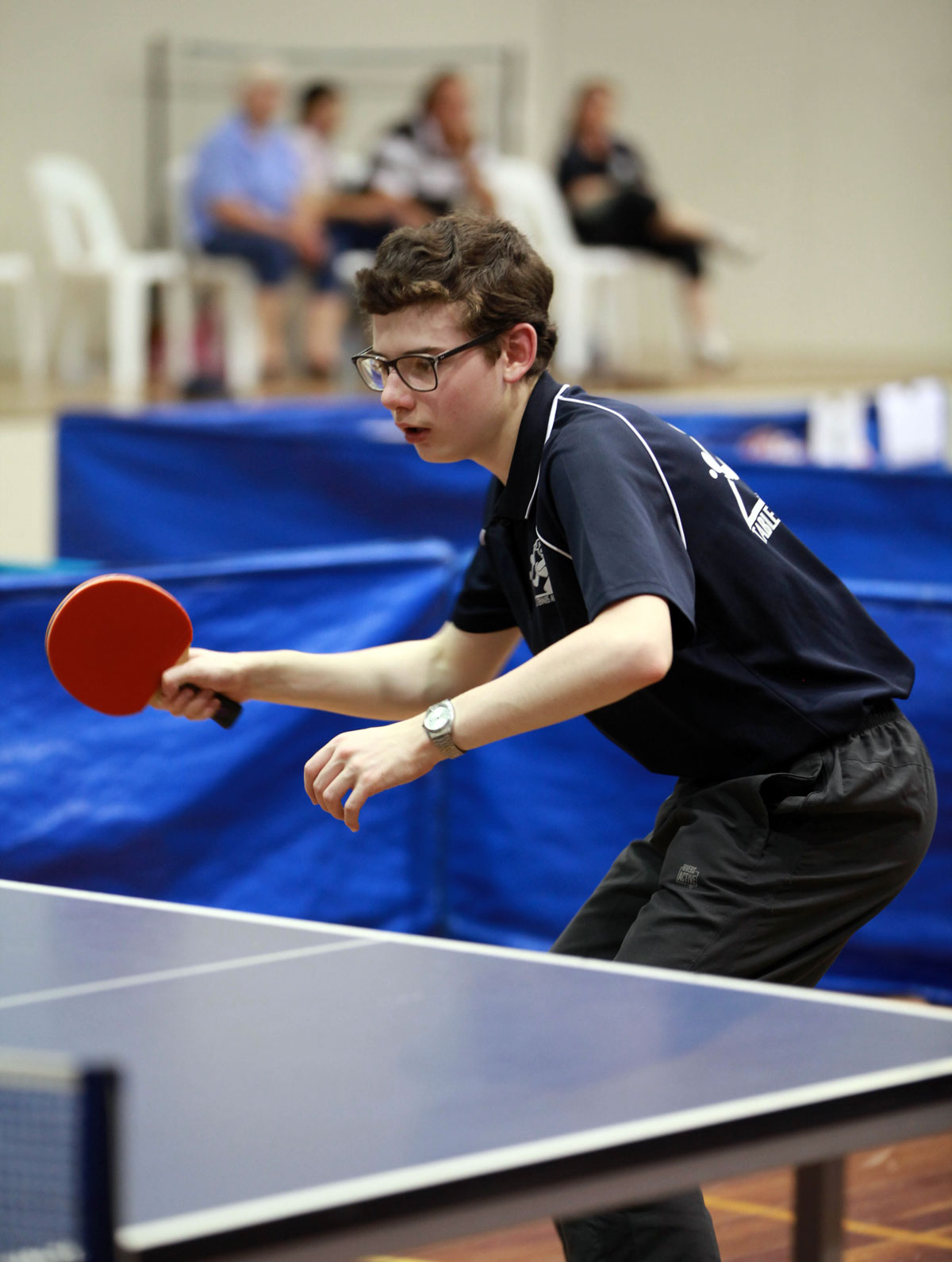 Going into this Gf as underdogs Fishers IGA would need a special effort to push the final deep. Enter John Fitzpatrick with his get up and go style of play picked up 3 singles and a doubles with only 2 points separating the second doubles. A great effort from an individual in a final.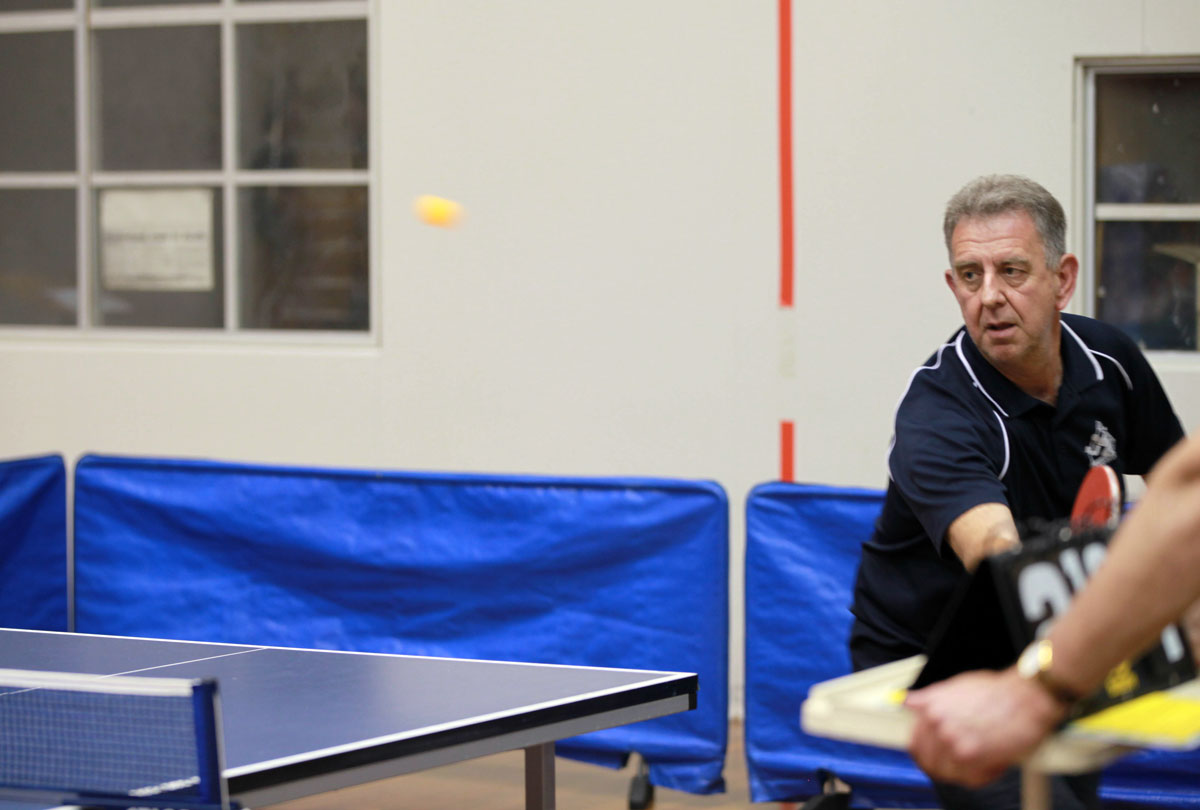 Nick Kiapekos slotted into the Fishers IGA team just before mid season and improved rapidly.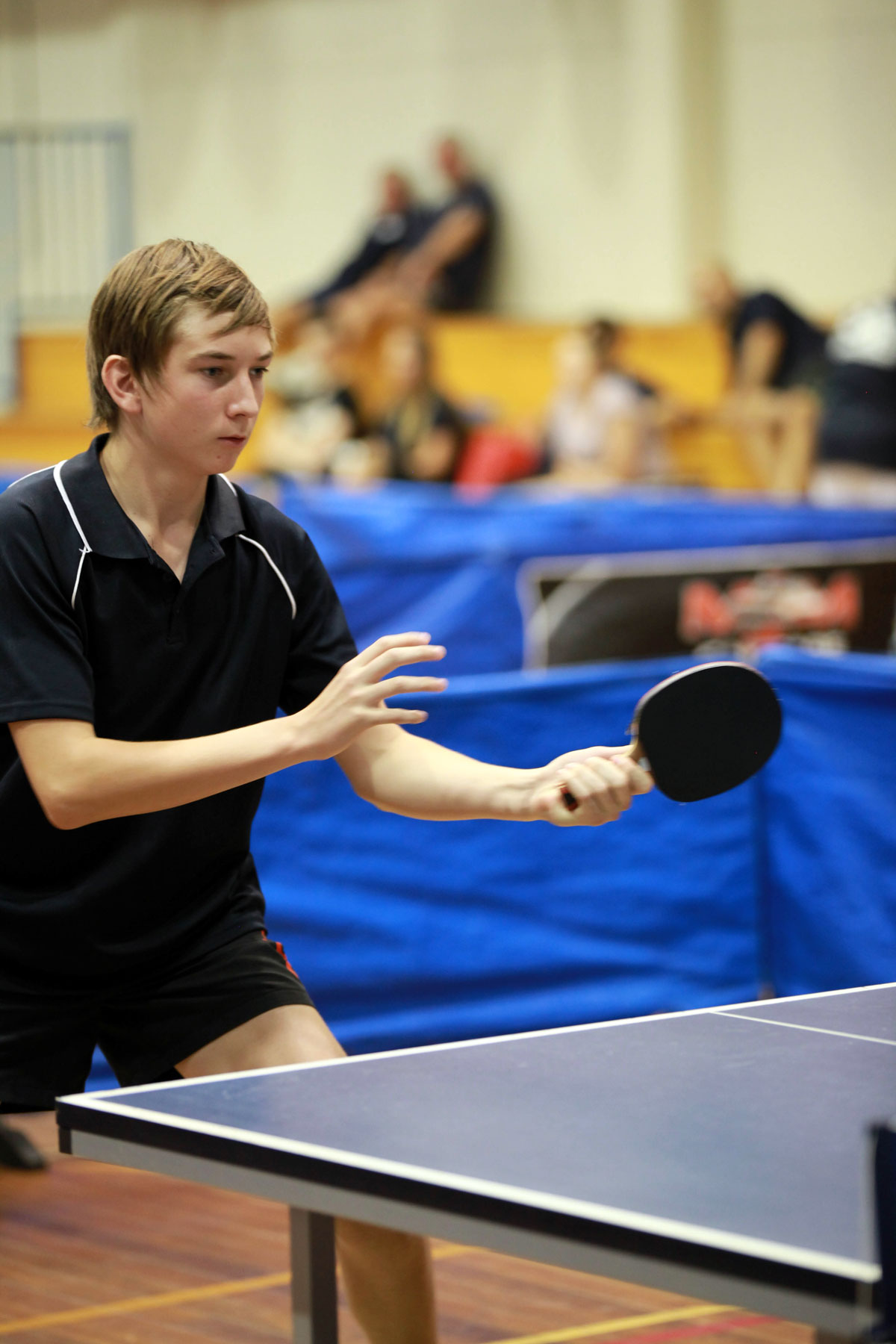 Zac Healy is another to come through the junior ranks and has enjoyed the improvement in his game with Monday night training.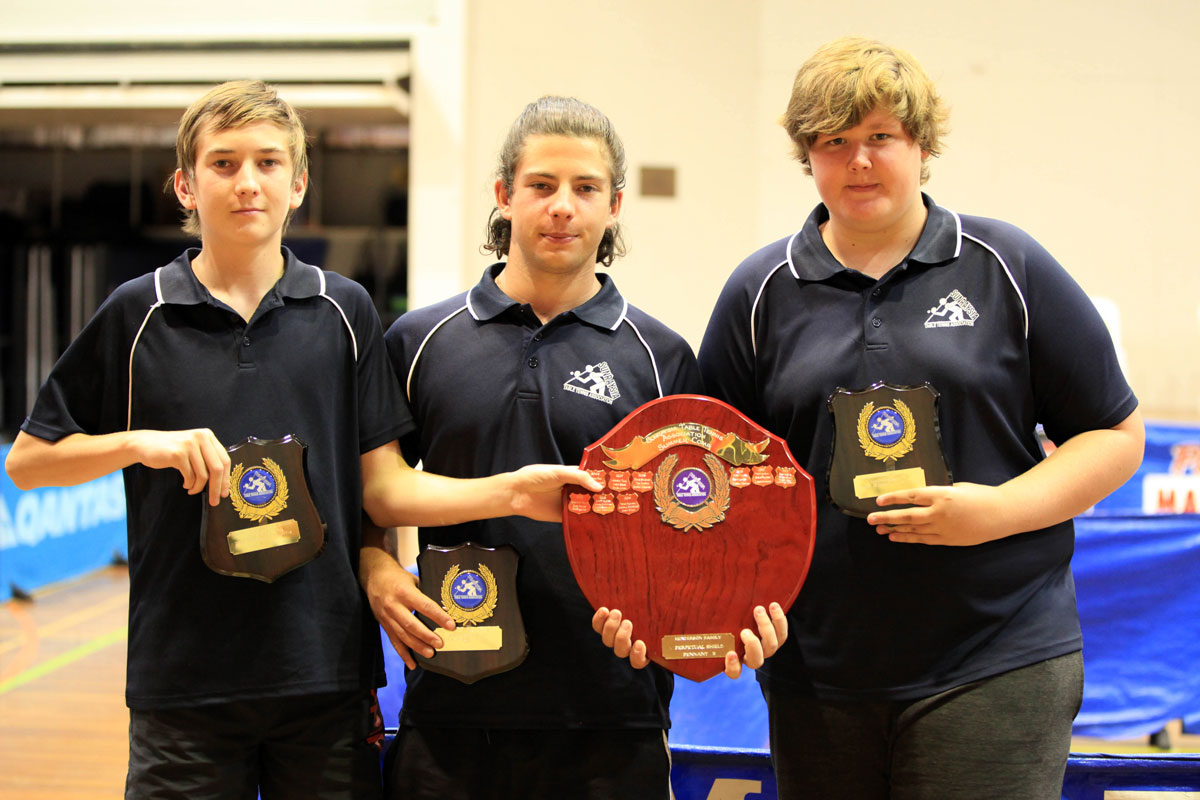 Weightmans Packaging are the P3 Summer 2015 Champions. Zac Healy – Anthony Sergi – Daniel Griffiths.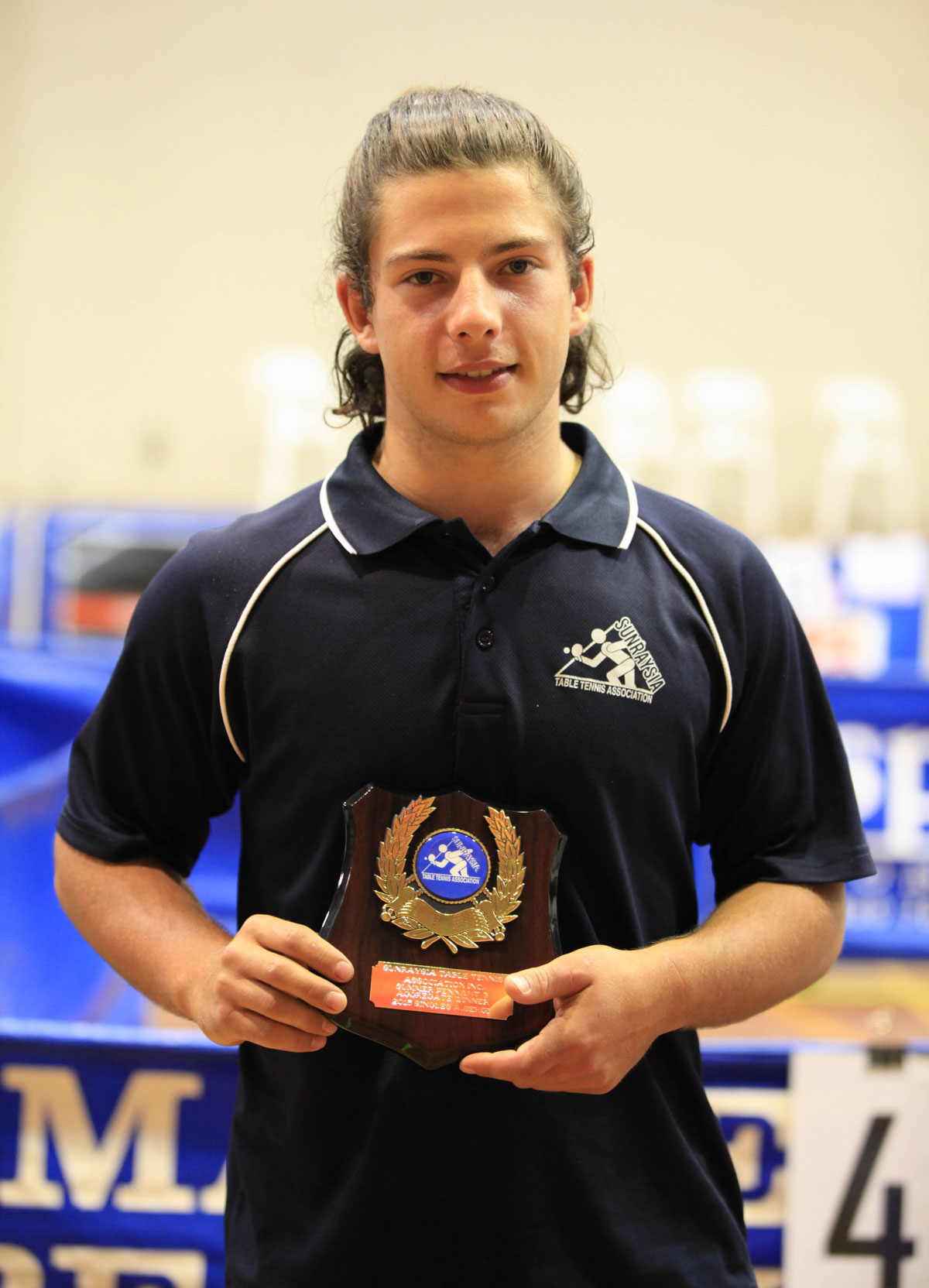 Anthony Sergi picked up the Aggregate win in P3 for Summer 2015.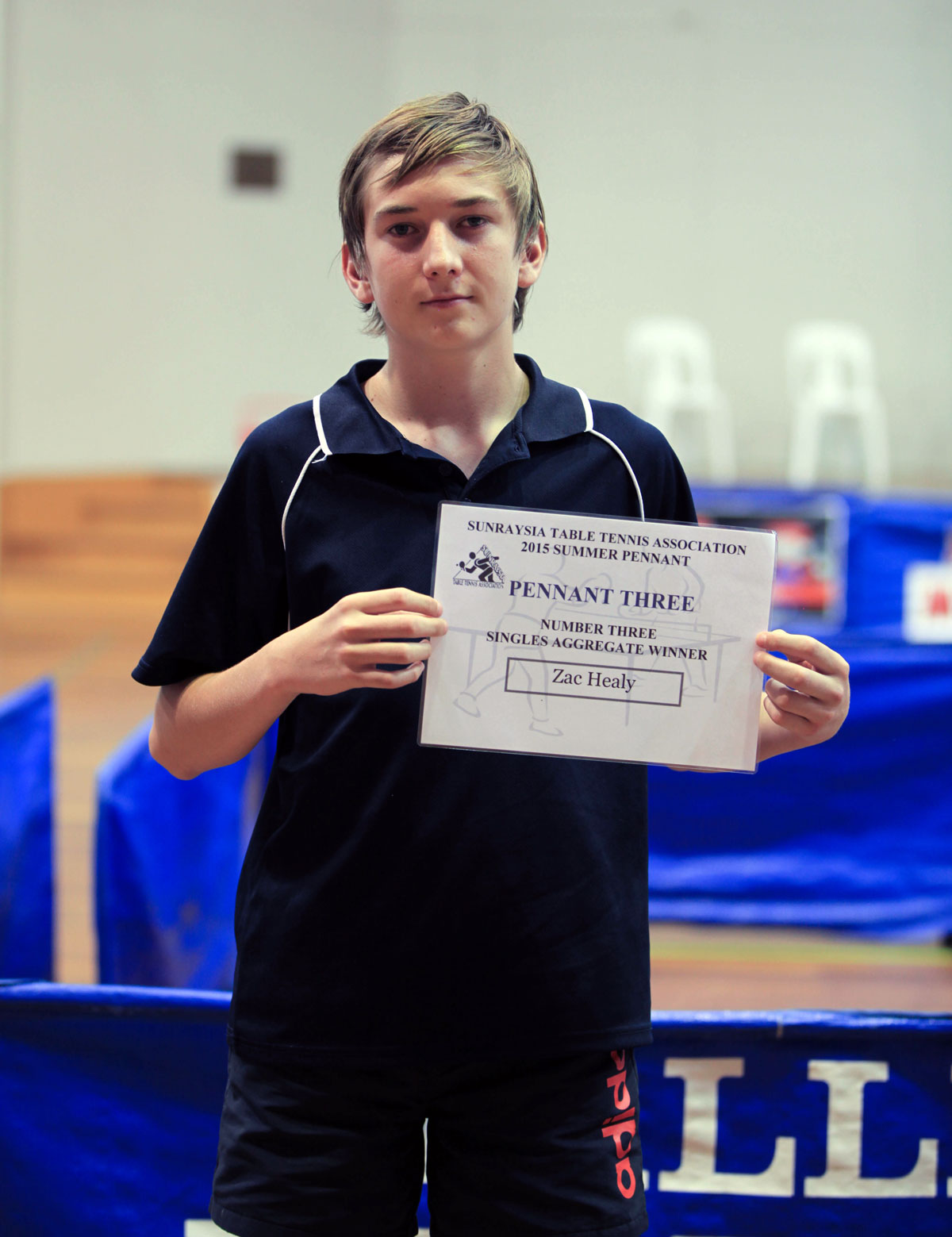 Zac Healy wins the Aggregate for no 3 player in P3.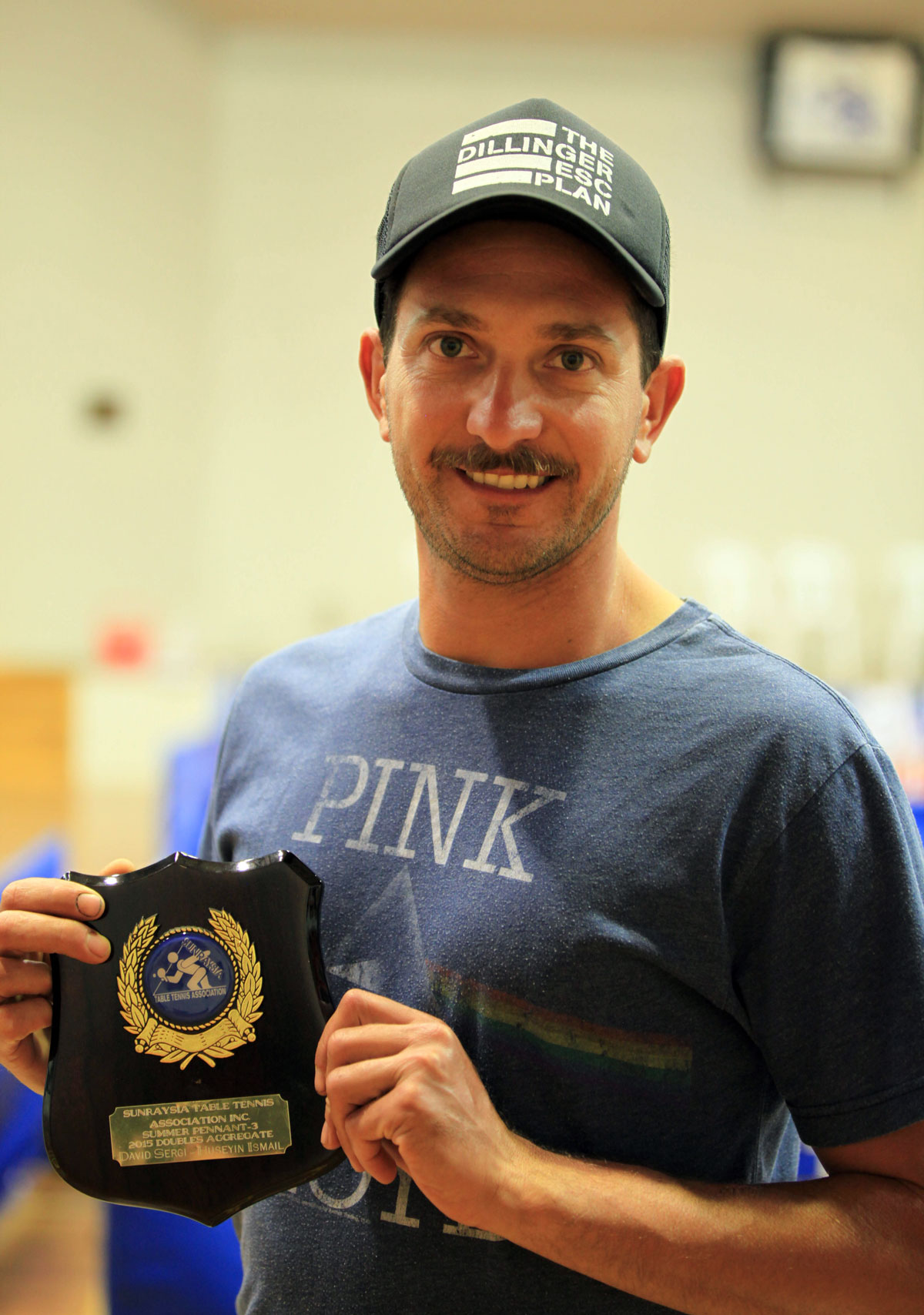 David Sergi along with Huseyin Ismail picked up the Doubles Aggregate in P3.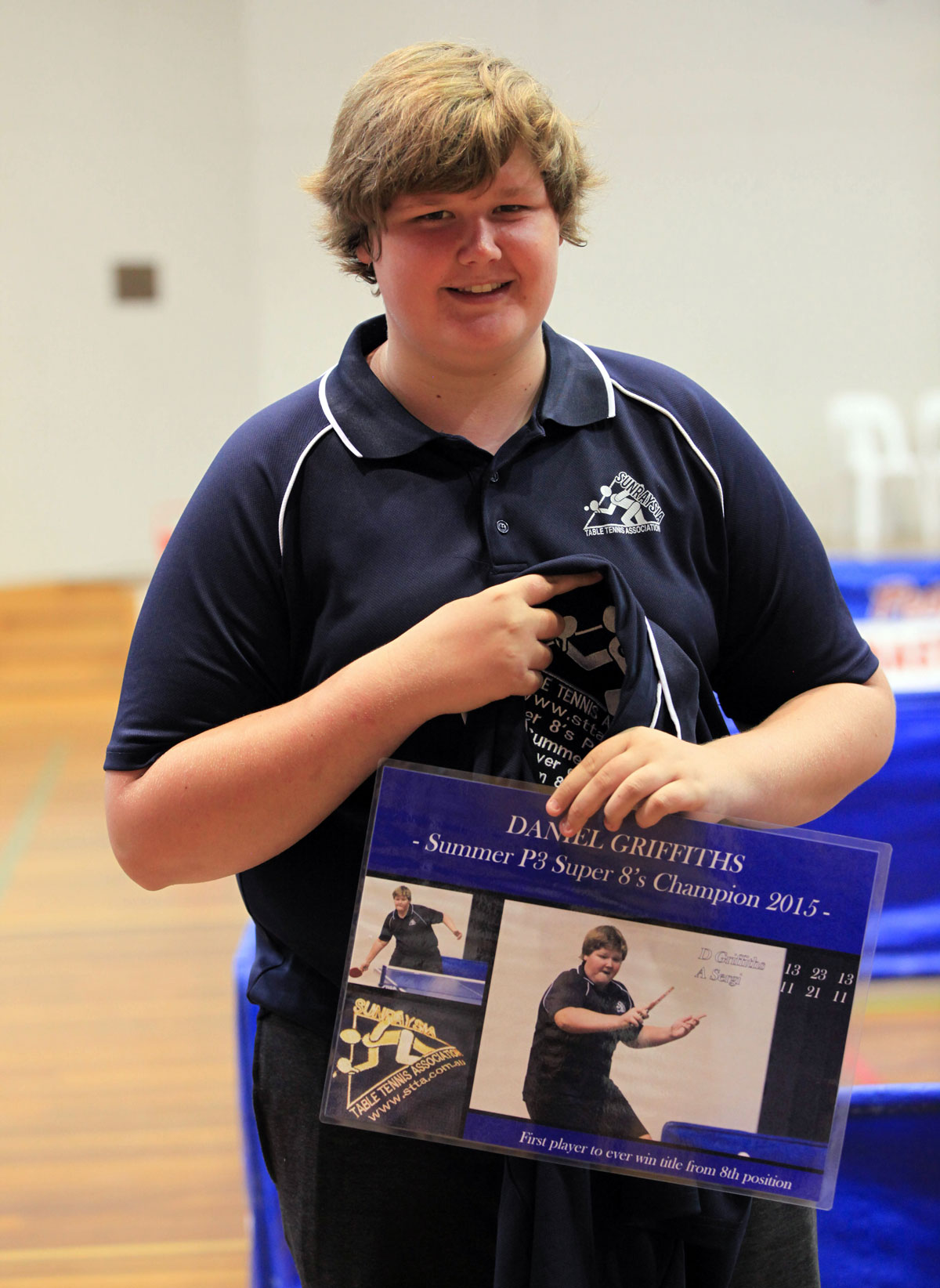 Daniel Griffiths become the first player in Super 8's competion to win from 8th position. Add that to a Premiership and that is a fine season's work.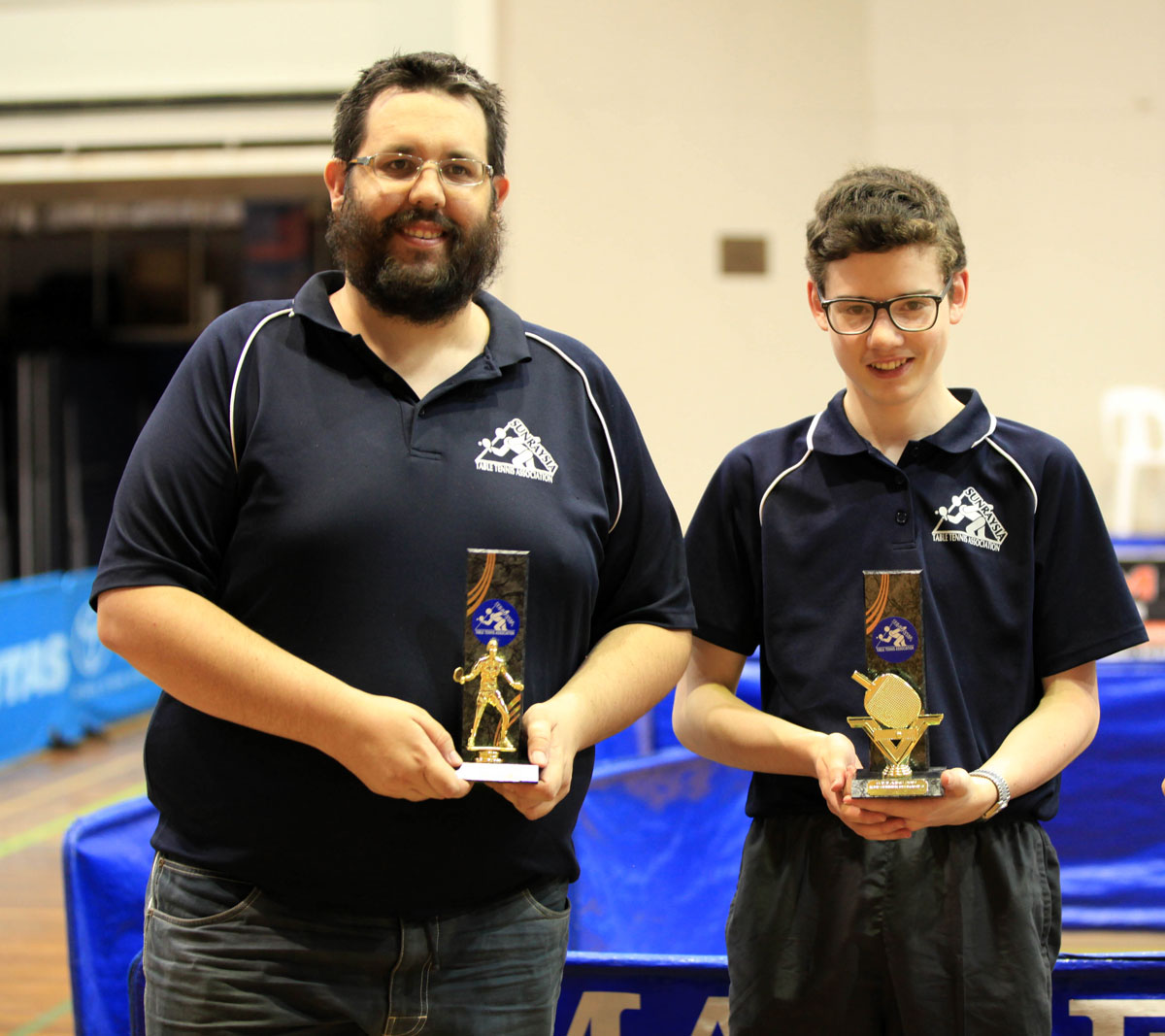 Ben & John with runners up. So close.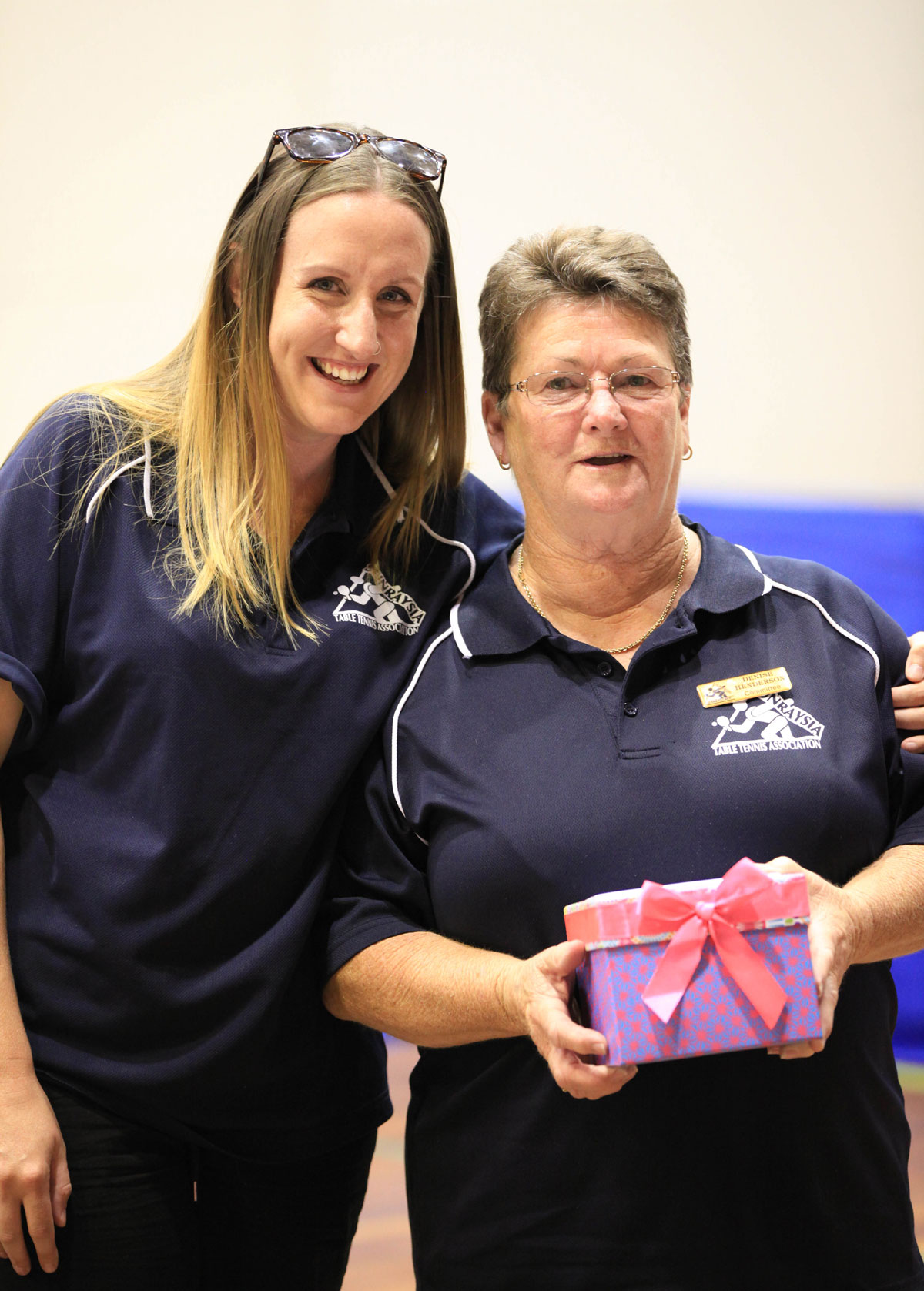 Yes Denise we love you and appreciate your tireless work behind the scenes and at Commitee level and on match nights. Kate thought a new car might have been more fitting given the amazing number of years but El Presidente would not allow such a lavish gift on our tight Stta budget.Nice shades Kate 'Hollywood' Carmichael.
See you all next season!