Read Time:
2 Minute, 25 Second
Dillon Watch – July to Oct 2013

Here is a link to a you tube clip of Dillon playing 
in New Zealand.



https://www.youtube.com/watch?v=NcIfzTXhYUk
Highlights of the U18 Boys Teams Final between Auckland 1 and Croydon & Districts (Victoria). Played on Friday 19 July in Auckland, New Zealand. Features the following matches: Daniel LOWE (A 1)…
00:02:35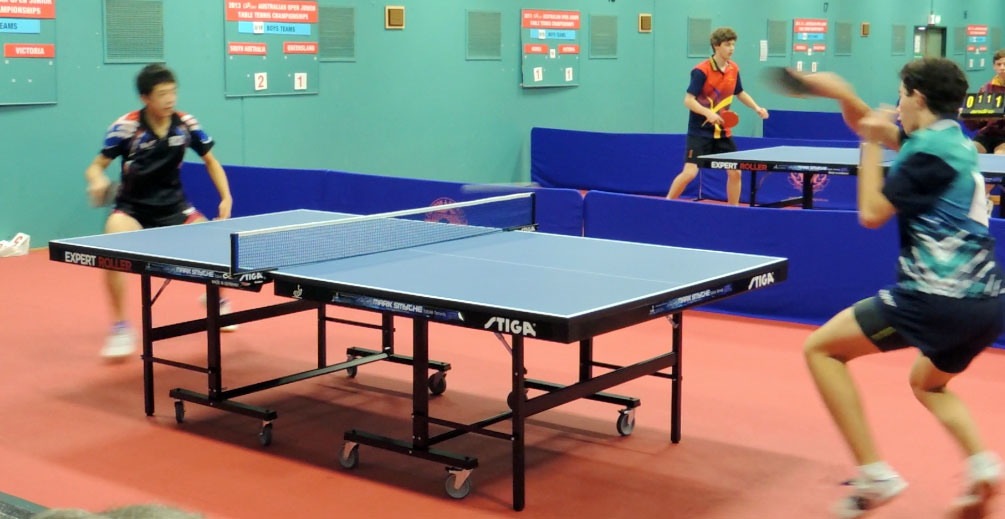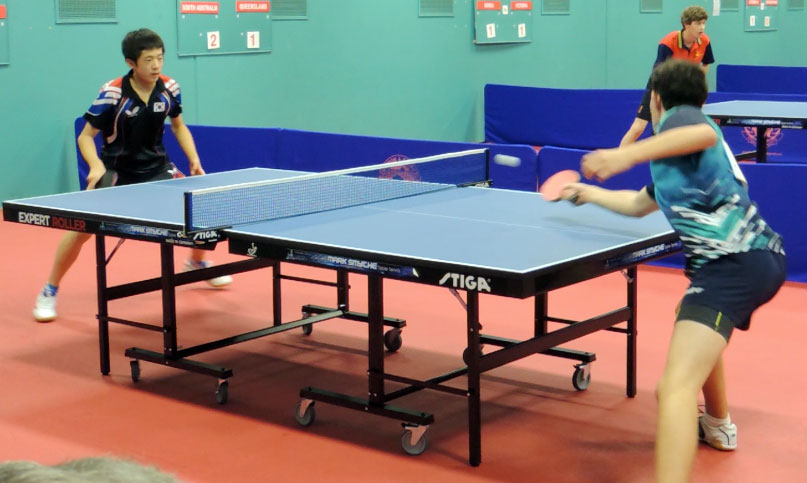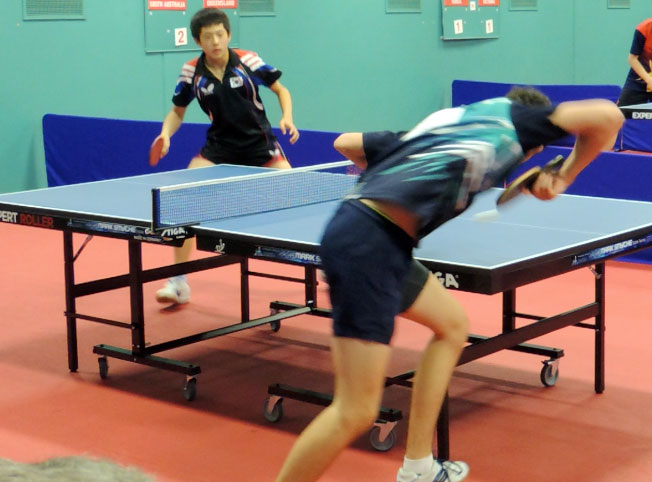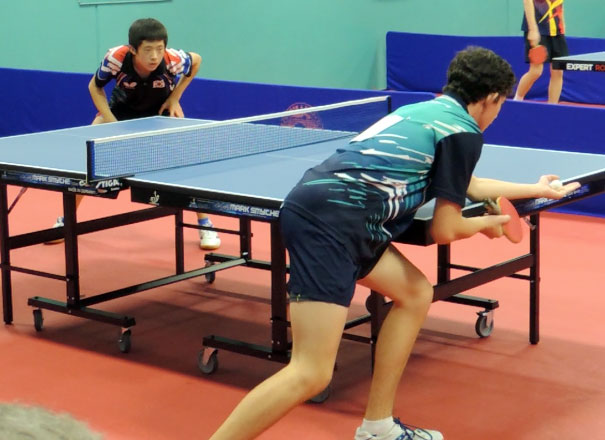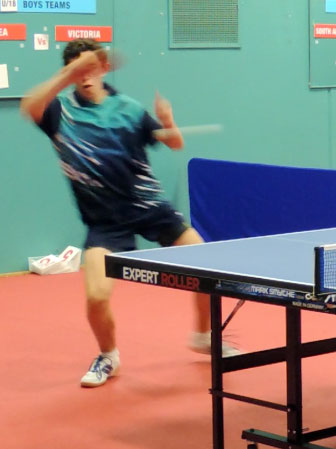 Hi Sony,
Dillon has had a busy few weeks, so here is an update. I will attach some photos – the screen shots are from the National Junior Championships, with Dillon playing a Korean. The 2 jpgs are from the Super League. Notice the name on the T shirt – 'Kid Dynamite'. Bruce Carter wanted the players to have fun names (eg: Jeff Devers was 'Dever-stator', Mick Warr was 'Warr-ior'). Dillon said 'There's this guy in Mildura who called me Kid Dynamite – so it was your idea, Sony!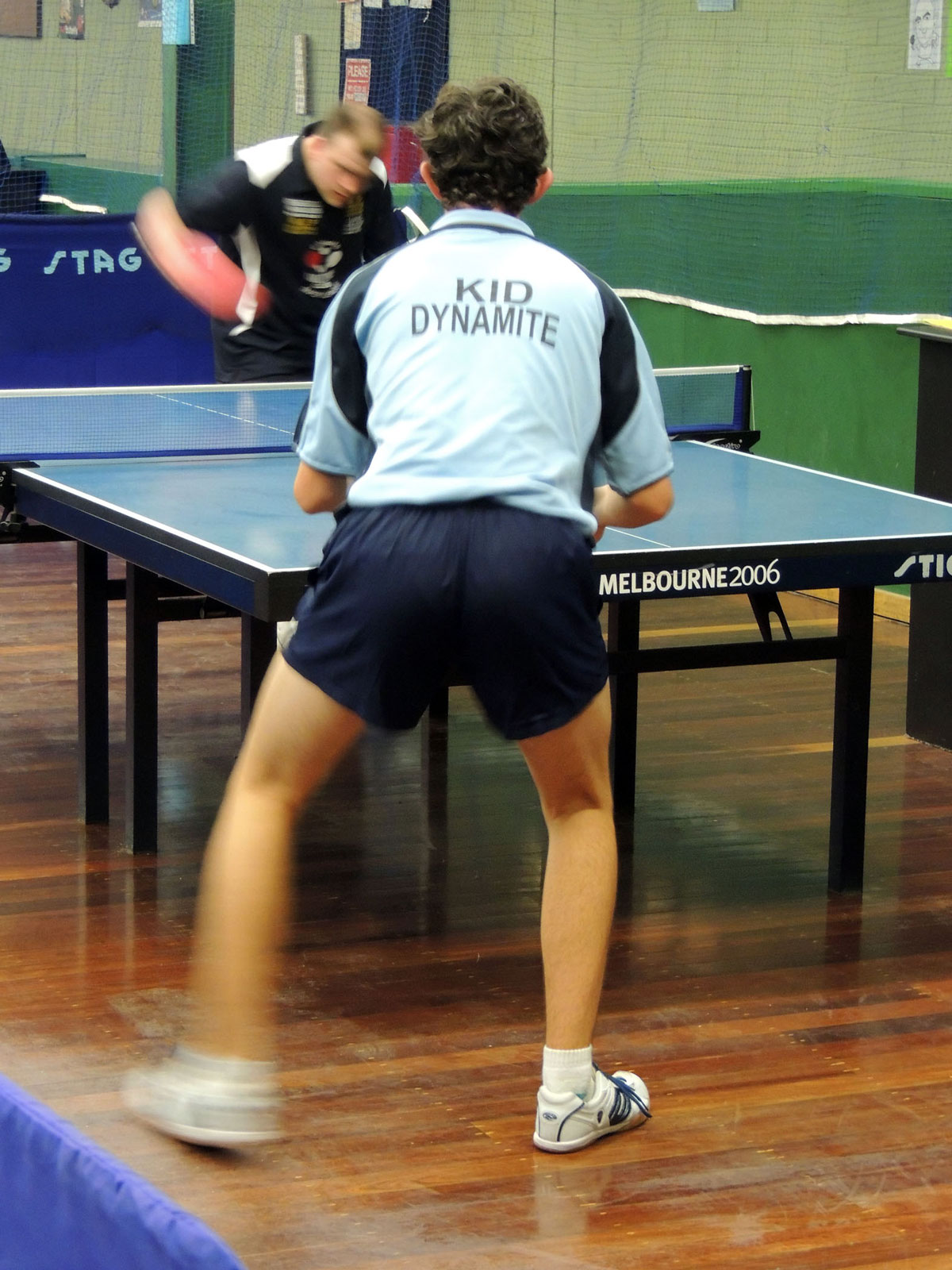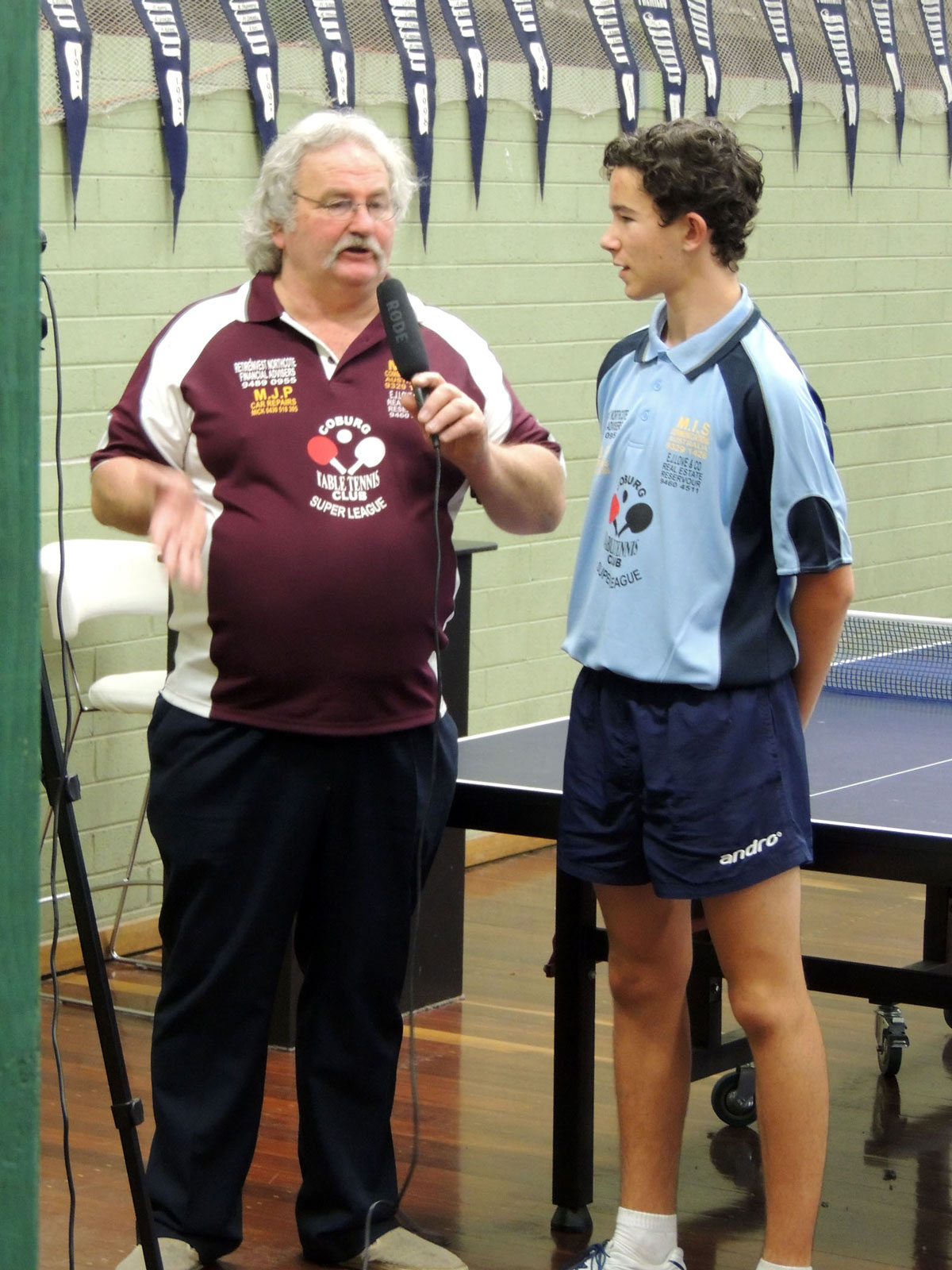 So, Dillon was selected in the Victorian U/18 A team, and they won the gold medal. Dillon went through the team event with only one loss, and was placed at no. 3 on the order of merit – an excellent result. The Koreans dominated the individuals, with all the semi final places in the U/18 & U/15 taken by Koreans. Dillon lost to a Korean, but played very well and the games were close.
Last weekend Dillon was invited to play in Bruce Carter's Super League at Coburg. This is an annual invitational event, comprising 15 players, played from 9am – 10pm and televised on a local Melbourne channel (31) next year. Dillon's partner was Brian Berry, and they went through the round robin undefeated. However, to suit the telecast, there was also a semi and final, and unfortunately they lost the semi to a team they had beaten earlier in the day. It was a very long, tough day, with lots of great matches, and Dillon came away with some excellent results, beating 5 players ranked higher than him on the TTV rankings. He had an epic match against Michael Huang, during which he led 2/0 and had 4 match points in the 5th, before finally losing 16/14 in the 5th, with some amazing rallies. Had he won that match he would have been leading player for the day.
This coming weekend Dillon will travel to Sydney for 3 days of national squad training. On Friday and Saturday night the squad will go to watch the Bennelong Cup, and international series which includes the Chinese team, and the world no. 1.
As you can see, Dillon is pretty much living his dream.
Regards, Julie.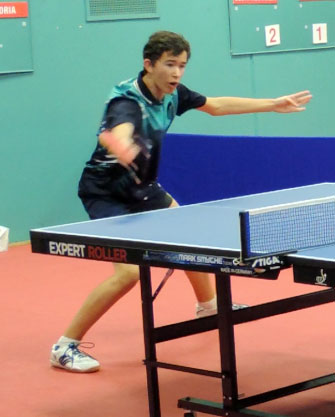 Just thought you might be interested to hear that Dillon (in Sydney for national squad training) got to train for
2 hours with a Japanese boy who is no. 4 in the world for his age.
Regards, Julie.