Read Time:
1 Minute, 30 Second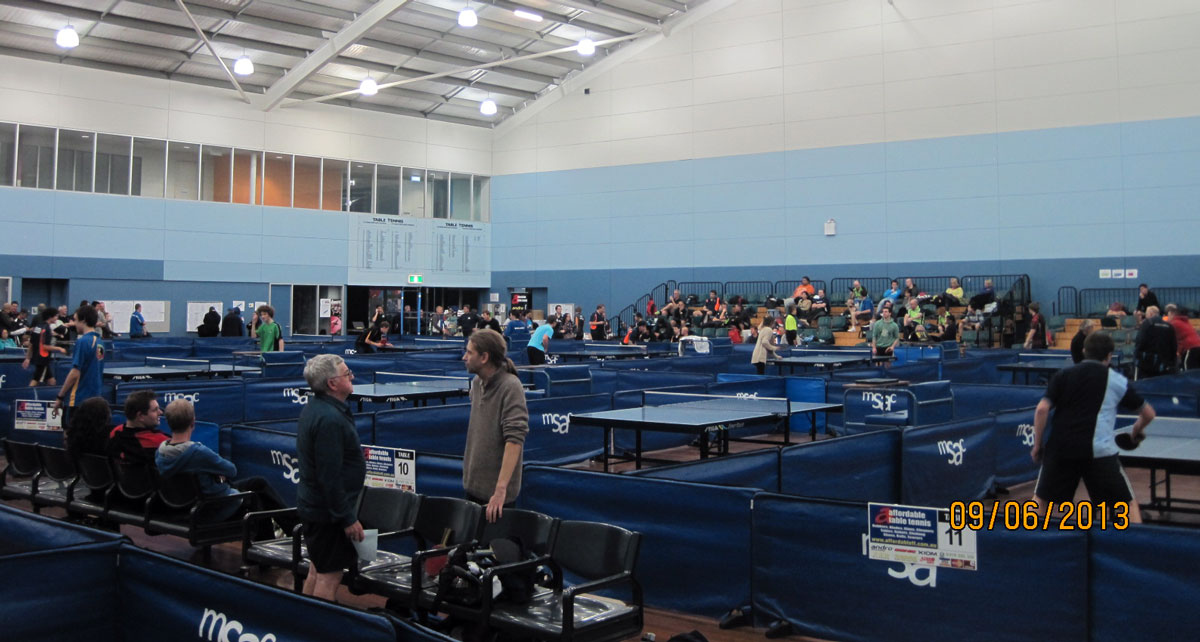 62ND ANNUAL VICTORIAN COUNTRY TABLE TENNIS CHAMPIONSHIPS
8th – 10th JUNE 2013
The Sunraysia Table Tennis Association sent three teams to the Victorian Country Championships at the weekend. In all 104 teams representing 16 country associations were competing in 18 grades at the Melbourne Sports and Aquatic Centre.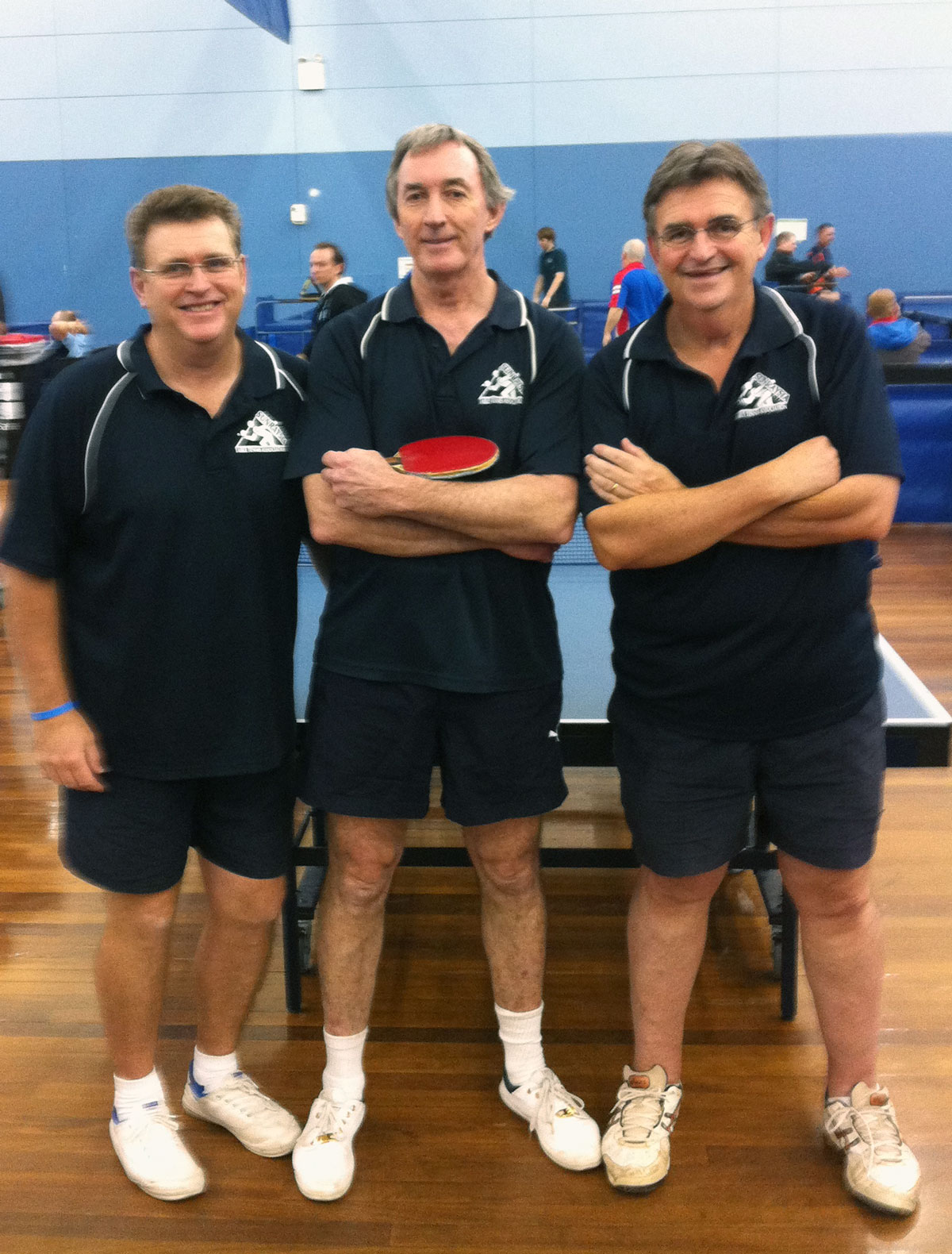 Bill Freeman Shield 
B3 Grade
Sunraysia team represented by
Wayne Carmichael (c) Mark Dorman, Gavin Carmichael
Sunraysia won this shield defeating Warrnambool 7-4, Bairnsdale 7-4, Ballarat 10-1, Melton 6-5 and Geelong 10-1. This was an excellent effort to go through undefeated against some strong opposition.
Wayne Carmichael with 13 singles wins from 15 matches tied for the singles aggregate.
Alan Cleaves Shield
D2 Grade
Sunraysia represented by
Shane Carmichael © Jackson Tung, Ali Taheri
Sunraysia won three matches in this grade and lost two 6-5. A victory in one of these losses would have seen them bring home the shield.
Shane Carmichael with 14 wins from 15 matches won the singles aggregate.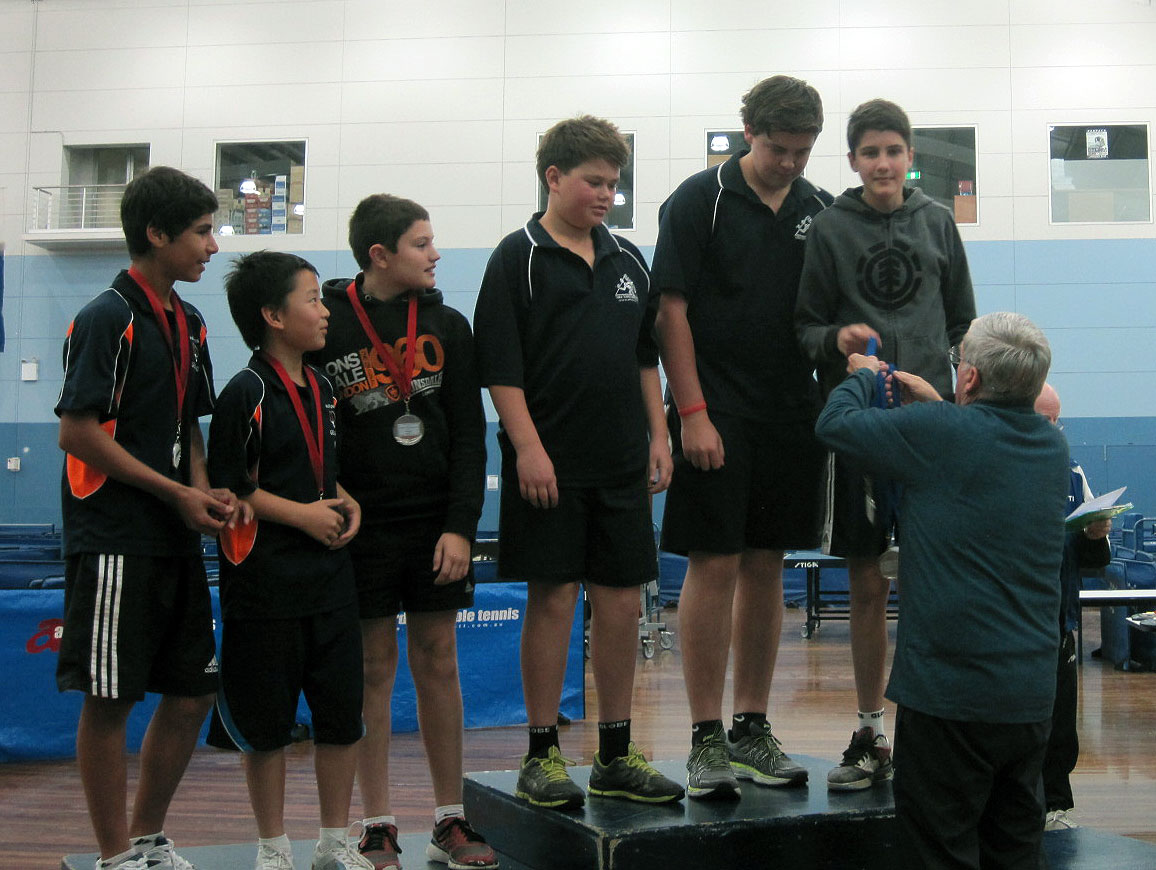 Peter Humphries Shield
E4 Grade
Sunraysia represented by
Nicholas Dorman © 15 years old
Matt Ljubic 15 years old
Joshua Carmichael 13 years old
Sunraysia defeated Ballarat, Bendigo, Geelong, Bairnsdale and Hamilton to go through undefeated. This was an excellent effort from such a young team in their first country championships.
Nicholas Dorman was undefeated in 15 singles matches and was the recipient of the singles aggregate medal.
A Grade Atlas Shield
Sunraysia's Dillon Chambers played in a composite team in the highest grade and performed brilliantly winning 13 matches from his 15 singles to tie in the singles aggregate. This is a fantastic achievement for a 15 year old.