ROUND 6
Pennant One:
Round six of the Sunraysia Table Tennis pennant featured wins to both first placed Tankard Dental and second on the ladder Mallee Bearings.
Both teams enjoy a five – one win loss ratio and only two rubbers separate these two teams.
Win
Loss
Pts
Rubbers
Games
%
%
For
Agst
For
Agst
R
G
Tankard Dental
5
1
20
42
24
147
101
175%
146%
Mallee Bearings
5
1
20
40
26
140
111
154%
126%
CookesPools&Spas
4
2
16
35
31
124
119
113%
104%
Regional Taxation
2
4
8
29
37
114
130
78%
88%
MaxMillerCarpets
2
4
8
29
35
108
128
83%
84%
Exposed Signage
0
6
0
21
43
94
138
49%
68%
– Mallee Bearings 8 (Wayne Carmichael, Jackson Tung 3, Russell Walder 1) d Regional Taxation Services 3 (Kate Carmichael, Reece Kurrle 1)
For Mallee Bearings Wayne Carmichael continued his good form of the previous round winning three singles again as did the consistent Jackson Tung who is averaging two wins a week this season and he is offering great support to Carmichael.
Early in the match opponents Regional Taxation Services were holding their own however when Tung defeated Kate Carmichael in straight sets the flood gates opened with the Bearings combination winning six of the final seven rubbers to record a strong 8-3 victory.
The match between Tung and opponent Reece Kurrle was a highlight with Tung taking the match of many long rallies 11-7 9-11 11-8 9-11 11-9 a thriller.
– Tankard Dental 7 (Matt Ljubic, Gavin Carmichael 2, Michael Hensgen 1) d Max Miller Carpets 4 (Nicholas Dorman 2, Jackson Murphy, Ed Hung 1)
First placed Tankard Dental were on fire early against Max Miller Carpets winning the first five rubbers.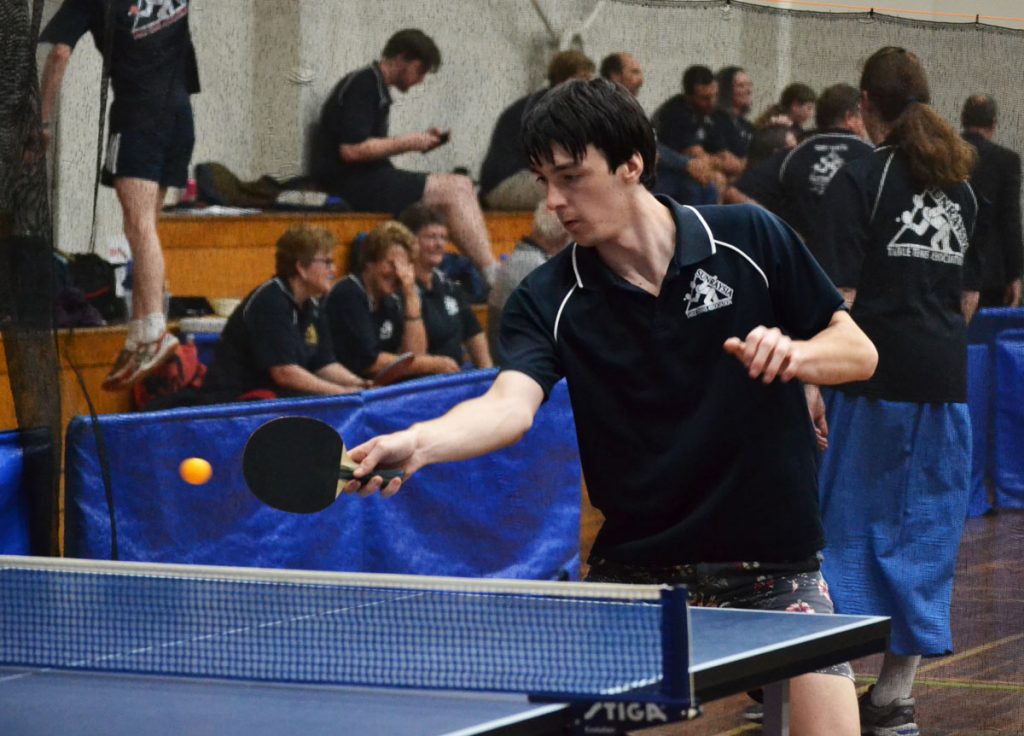 Tankards number three Michael Hensgen recorded his best victory of the season defeating the talented Jackson Murphy in a lengthy five setter 4-11 11-5 7-11 11-3 11-6.Later Murphy would recover from a two games to love deficit against Gavin Carmichael to win in five.
Both doubles were won by Tankards with skipper Matt Ljubic featuring in both. Opposing skipper Nicholas Dorman proved too good for Ljubic in their much awaited singles clash winning comfortably in three sets in tactically what was an excellent game.
The Carpeters enjoyed a late surge winning the final three singles going down 4-7. Despite a bad start the result shows there is not a lot of difference between these two teams and head to head this season its one win all..
– Cookes Pools & Spas 8 (Joel Thomas 3, Lee Leeson, Leon Brown 1) d Exposed Signage/Apparel 4 (Nicholas Dorman, Mark Dorman 2)
Cookes Pools & Spas with Joel Thomas back in the team took the points 7-4 over the winless Exposed Signage / Apparel who were unlucky and had their chances in three five set matches which went the wrong way as far as they were concerned.
The first doubles was one of these, Cookes Joel Thomas and Leon Brown took to the table against the busy Nicholas Dorman who was subbing for Exposed and partner Mark Dorman. With the match at two games all the Dorman combination raced to a 6-0 lead in the fifth however Thomas and Brown then began a sensational run of eleven points straight to take the match away.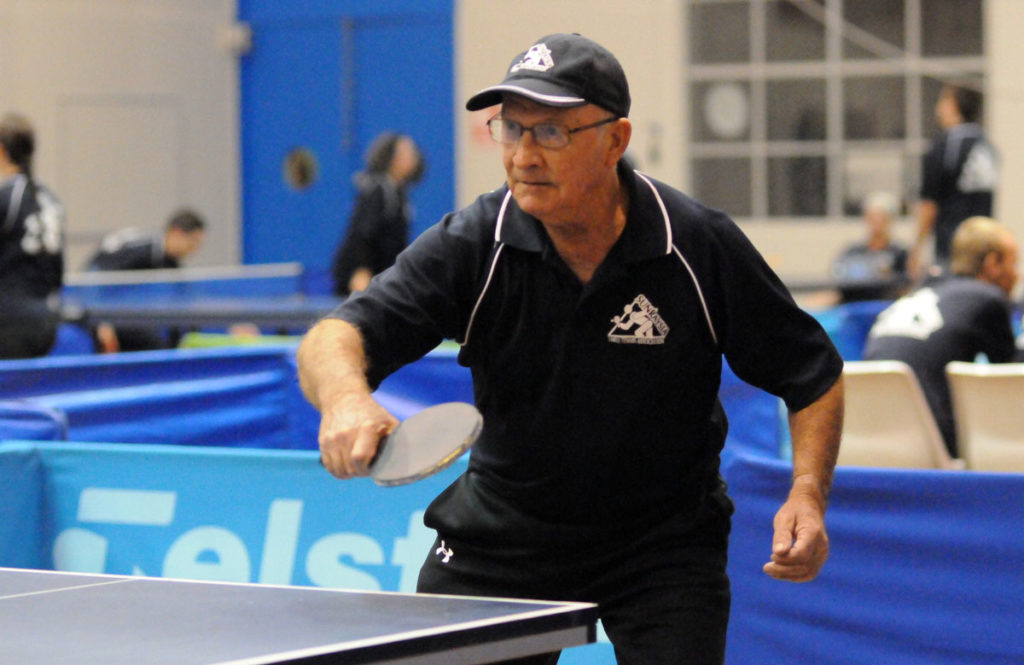 In the end Thomas won three singles and featured in both doubles victories with team mates Leon Brown and Lee Leeson, who both won lengthy five setters against the unlucky Kevin Johns, who tried valiantly to get his team over the line for the first time.
Pennant Two:
Pinnacle Packers moved to the top of the ladder this round, displacing Max Miller Carpets; MJM Automotive continued their move up the ladder, this week going to third, after defeating Cookes Pools & Spas; and in the battle of the bottom teams, Mallee Meats just made it home against Weightmans Packaging to stop their recent run of losses.
 
Win
Loss
Pts
Rubbers
Games
%
%
 
 
 
 
For
Agst
For
Agst
R
G
Pinnacle Packers
4
2
16
35
31
132
115
113%
115%
MaxMillerCarpets
4
2
16
34
32
123
119
106%
103%
MJM Automotive
3
3
12
36
30
131
119
120%
110%
CookesPools&Spas
3
3
12
35
31
137
117
113%
117%
Mallee Meats
3
3
12
29
37
114
131
78%
87%
Weightmans Packaging
1
5
4
29
37
101
137
78%
74%
– Pinnacle Packers 9 (Peter Midgley, Raymond Manzanares 3, David Sergi 1) d Max Miller Carpets 2 (Kieren McRae, Casper McCarthy 1)
In defeating Max Miller Carpets, Pinnacle Packers jumped from third on the ladder, to ladder leaders in this round.
Pinnacle Packers had a night to remember – captain Peter Midgley and number two Raymond Manzanares both won three singles rubbers, winning their doubles together, then Manzanares combining with David Sergi to win the second doubles. Sergi also kicked in with a singles win to complete a 9-2 thrashing of the team which had looked to be the form team, and which had previously been top of the ladder.
The Max Miller Carpets duo of Kieren McRae and Casper McCarthy had been the form pair of the competition in recent weeks, but they were no match for the Pinnacle Packers side this round. In winning his three singles rubbers, Midgley maintained his second spot on the aggregate table, but it was Manzanares who caught the eye in this game. After a difficult first-up match against Jamila Belbaze (more of that later), Manzanares outlasted the Max Miller Carpets captain Kieren McRae in a good five set contest, blunting McRae's aggression with his trademark stone-wall defence. In the last round of singles he dominated his opposite number Casper McCarthy, who is dangerous opponent for any player in this grade, but Manzanares made short work of their match-up, winning in straight sets.
Max Miller Carpets only won two rubbers – McRae and McCarthy both defeating David Sergi in what was a very sorry night for the side. The only bright spot was the continued improvement by fill-in Jamila Belbaze (subbing for Andrew Kremor). Playing in Pennant Two, this really is a baptism-of-fire for the returning Belbaze, however her first round match against Manzanares showed that she is fast coming up to speed, leading two sets to love, then going down 12-10 in the fifth.
Final scores: 9 rubbers to 2 and 28 games to 13.
– MJM Automotive 6 (Dylan Wood, Jeremy Corrin, Marcus Cimino 2) d Cookes Pools & Spas 5 (Ashley Morrison, John Fitzpatrick, Rohan Reimers 1)
MJM Automotive continue their upward trajectory, this week defeating Cookes Pools & Spas, who were second on the ladder going into this round.
MJM Automotive captain Dylan Wood continues to lead from the front, for the third week in a row winning three singles, and moving to second on the aggregate. His number two Jeremy Corrin started the night well, defeating Cookes Pools & Spas captain Ashley Morrison in five sets, but could not add to this score. Number three Marcus Cimino had more luck in his games, defeating both John Fitzpatrick and Rohan Reimers in straight sets.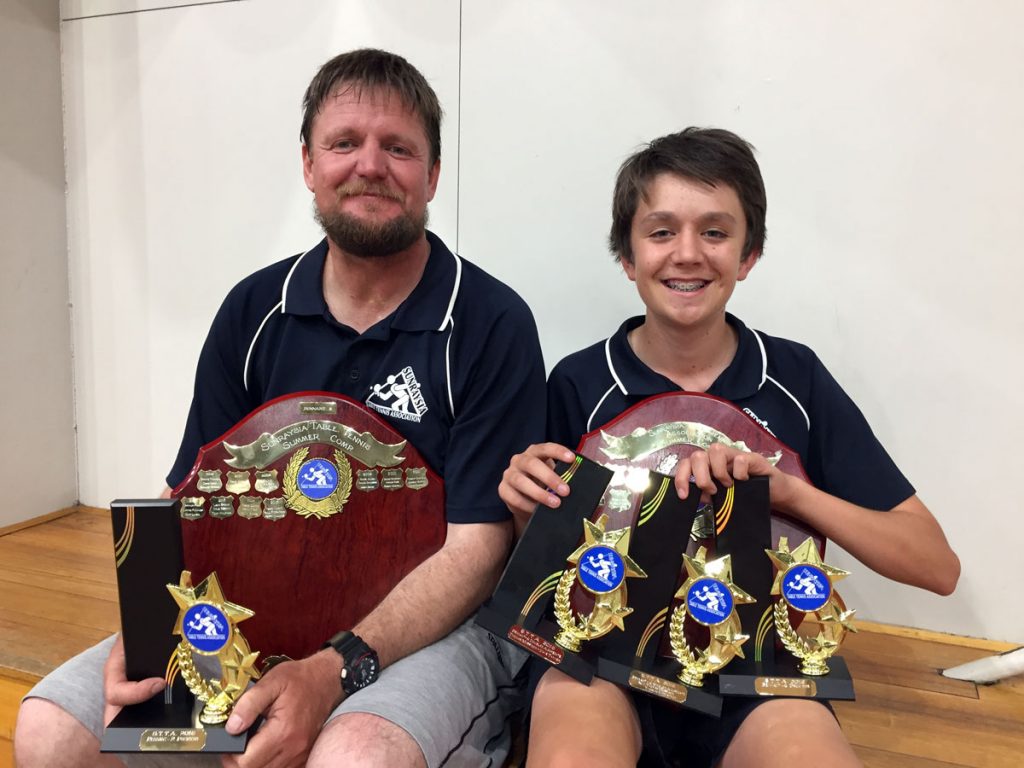 The pickings were fairly lean for Cookes Pools & Spas – Morrison won just one rubber, downing Cimino; Fitzpatrick one also with a win against Corrin, likewise Reimers defeated Corrin in five sets. They did win both doubles rubbers though – Morrison and Fitzpatrick defeating Wood and Corrin in five sets, later Morrison and Reimers downing Wood and Cimino in straight sets to remain the most successful doubles pairing thus far, with five wins from six matches.
Final scores: 6 rubbers to 5 and 23 games to 22.
– Mallee Meats 6 (Terry Martin, Quentin Clark 2, Peter Fitzpatrick 1) d Weightmans Packaging 5 (Jason Gifkins 3, Andrew Jones 1)
Mallee Meats put the brake on their recent run of three losses to record their third win for the season, again defeating Weightmans Packaging.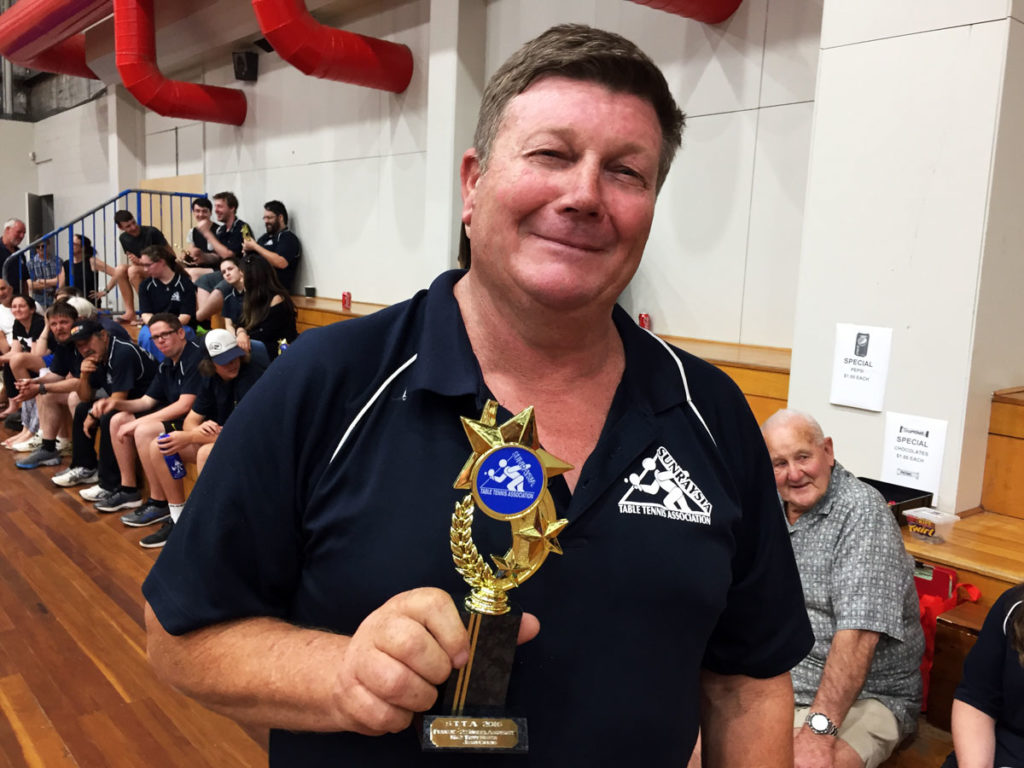 Captain Terry Martin won two rubbers, but could not get the better of Weightmans Packaging captain Jason Gifkins, losing in straight sets. Likewise Quentin Clark, he too won two rubbers and fell to Gifkins, however he gave Jason a run for his money, losing a close five setter 12-10 in the decider in a match where both players both won the same number of points.
The doubles rubbers were shared, Martin and Clark in straight sets over Gifkins and Andrew Jones, later the Weightmans Packaging pair of Gifkins and Steve Pongrac persevered to defeat Clark and Peter Fitzpatrick in five sets, 16-14 in the last.
For Weightmans Packaging, Jason Gifkins won three, and is now at the head of the aggregate with 16 wins from 18 played, one rubber clear of Dylan Wood. Andrew Jones contributed one, almost two (losing to Terry Martin in five sets). With the win in the second doubles, they kept
themselves in the contest, but just fell short, the number three's deciding the outcome in the final rubber, Fitzpatrick getting the better of Pongrac.
Final scores: 6 rubbers to 5 and 24 games to 17
Pennant Three:
 
Win
Loss
Pts
Rubbers
Games
%
%
 
 
 
 
For
Agst
For
Agst
R
G
MJM Automotive
6
0
24
41
25
151
104
164%
145%
Mallee Meats
3
3
12
33
33
128
133
100%
96%
WeightmansPackaging
3
3
12
31
35
122
134
89%
91%
Sammy's Slammers
0
6
0
27
39
110
140
69%
79%
Top of the ladder side MJM Automotive defeated second-placed Mallee Meats; and Weightmans Packaging were too good for the luckless Sammy's Slammers.
– MJM Automotive 7 (Sabrina Fitzpatrick, Nick Kiapekos, Isaiah Bettess 2) d Mallee Meats 4 (Therese Fitzpatrick 3)
MJM Automotive were too strong for the Mallee Meats trio in this round, all players taking two wins apiece, but none being able to get the better of the hard-hitting youngster Therese Fitzpatrick.
With the two wins here, MJM Automotive Nick Kiapekos remains at the head of the aggregate ladder (14 wins from 18 played). Captain Sabrina Fitzpatrick had to work hard to get the better of Mallee Meats number Ben Hosking, going set for set and winning in five. Number three Isaiah Bettess continues to impress, disposing of Hosking in four, and in the final rubber coming home strongly against Ryan Hensgen, taking the last two sets 11-6, 11-2 in his five set victory.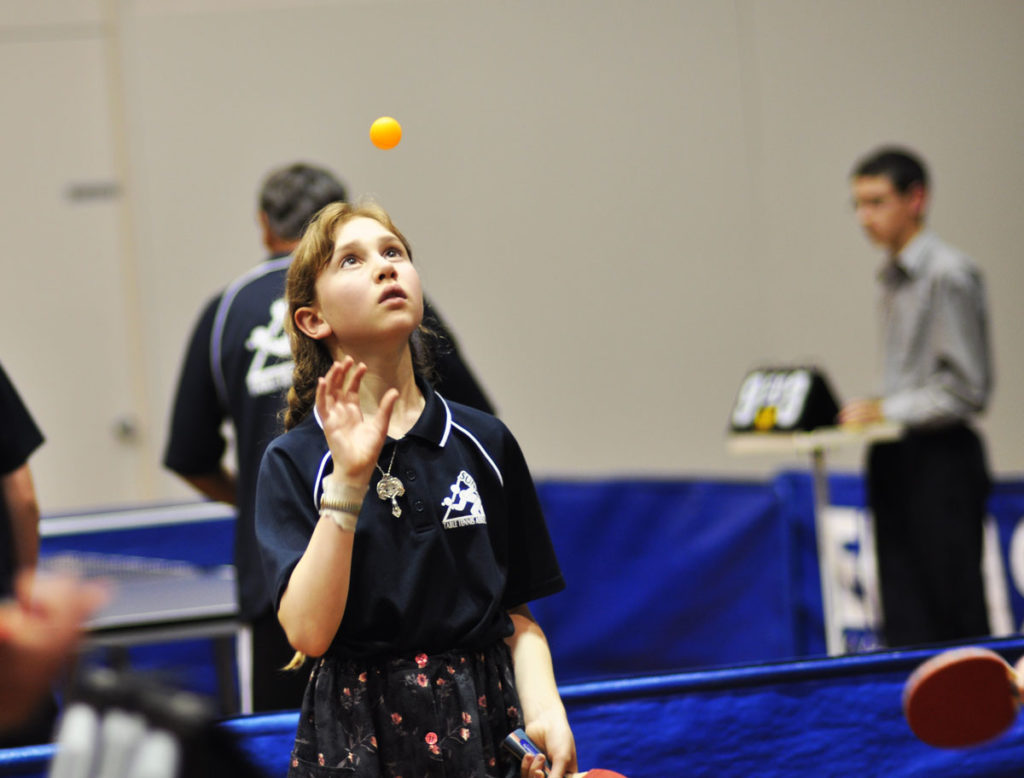 For Mallee Meats, Therese Fitzpatrick had a strong night – she conceded the first two sets of her match to Nick Kiapekos, then conceded just 17 points in the final three sets to win, allowed Isaiah Bettess 17 points in their game, and to her mother Sabrina, one point more 18, winning both those last two in straight sets. She and Hosking won the first doubles in four sets against her mother Sabrina and Kiapekos, and in the second doubles, she and Ryan Hensgen took the first two sets against Sabrina and Bettess, but lost in five sets, the final set 14-12 to the MJM Automotive pair. Unfortunately for Mallee Meats, they won just those four rubbers, but stay second on the ladder.
Final scores: 7 rubbers to 4 and 24 games to 19.
– Weightmans Packaging 6 (Anthony Fox 3, Karly Leach 2) d Sammy's Slammers 5 (Bryan Ormesher 3, Brian White, Dave Tanner 1)
Sammy's Slammers have yet to win a match in this competition, but the time must come, fairly soon, when they will.
In this match, captain Brian Ormesher won two rubbers, Dave Tanner and Brian White one each, and the team won a doubles. Also one of the losses was in five sets, so the team is knocking at the door of success.
Pitted against them this time out, Anthony Fox, subbing for James Jarvis, led the Weightmans Packaging side. Fox had a successful night, although Brian Ormesher gave him a scare when he raced away with the first two sets in their clash. Fox recovered to win in five, then went on record wins in the doubles (four sets) and his two remaining singles rubbers. Karly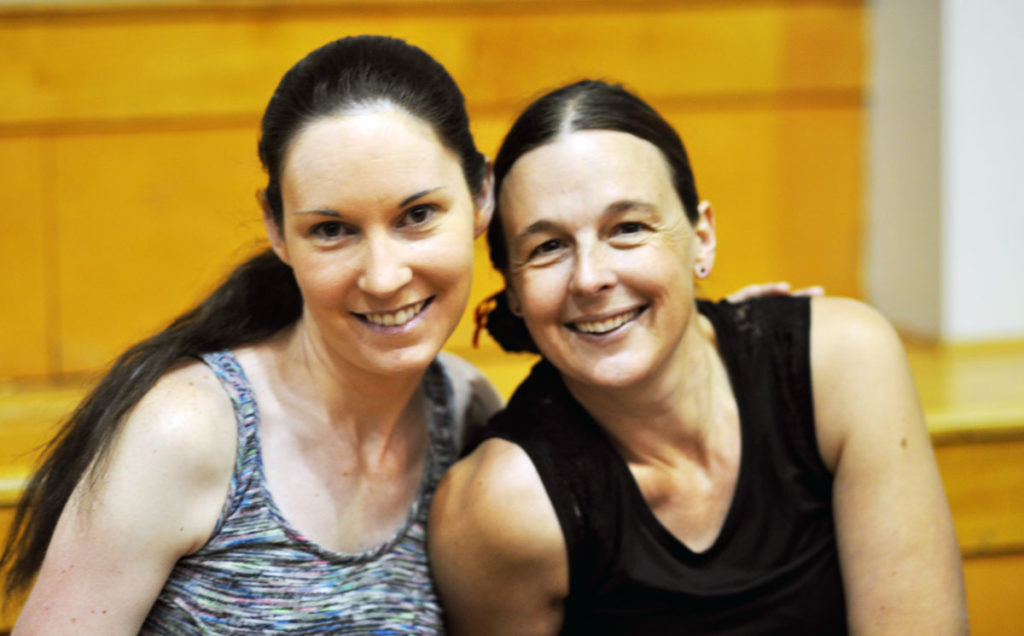 Leach backed Fox with two solid wins, and almost a third, losing to Brian Ormesher in five. Fox and Leach won the first doubles rubber in four sets to get their side over the line.
Final scores: 6 rubbers to 5 and 21 games to 19.
Pennant Four:
In round 6 action we witnessed some great rallies and close matches with the overall result not reflecting the closeness of the contest.
ROUND 3
Win
Loss
Bye
Pts
Rubbers
Games
%
%
 
 
 
 
 
For
Agst
For
Agst
R
G
Dunkley Scales
2
0
1
8
15
7
52
28
214%
186%
Tankard Dental
1
1
1
4
11
11
40
40
100%
100%
MJMAutomotive
0
2
1
0
7
15
28
52
47%
54%
Dunkley Scales 9 (Jacinta Ljubic, Ildi Healy 3, Phuong Hung Nguyen 2) defeated MJM Automotive 2 (Nhat Dat 1)
With MJM Captain Garry Tanner unavailable this week it was always going to be a difficult assignment for his team to get over the line. This indeed proved to be the case as Dunkley Scales Jacinta Ljubic (filling in for Wendy Simpson) and Ildi Healy winning three singles matches with Phuong Hung Nguyen contributing two of his own. For the vanquished, MJM captain Nhat Dat won one of his singles matches when he defeated Nguyen in an excellent four set match that was punctuated with many fast top spinning rallies. Tom Gilmour (filling in for Tanner) played well for MJM during the night and was involved in many close matches. Rallies in these matches were quite lengthy with Gilmour, covering more ground than a drover's dog, with some unbelievable retrieves to keep these length rallies going. I believe Gilmour is looking for a shoe sponsorship this season as if he keeps this level of play up he will undoubtedly go through a few pairs. MJM's Maria Starikov played well during the night, with her play improving each week, will challenge for a breakthrough win soon.
For the winners Ljubic was in devastating form, after not playing for 18 months one may have assumed that she would have been a little rusty. This was not the case and she was at her best manoeuvring the ball to all parts of the table to wear her opposition down. Healy, also in great form, combined solid defence on her backhand with some nicely placed forehand drives as she powered through her matches. Nguyen also played well in winning two with the only loss coming at the hands of Nhat in four entertaining sets 9-11, 12-10, 12-14, 11-7.
Winners are grinners and Dunkley Scales have enjoyed a big night out by defeating MJM Automotive 9-2. I believe one member of the winning team will be reflecting on this win as they enjoy a three week holiday. Well done to all players on an enjoyable night of table tennis.