Read Time:
1 Minute, 24 Second
With the two week school holidays putting the brakes on Stta competition, some players attended the Mildura Pacing Cup Carnival with some surprising results.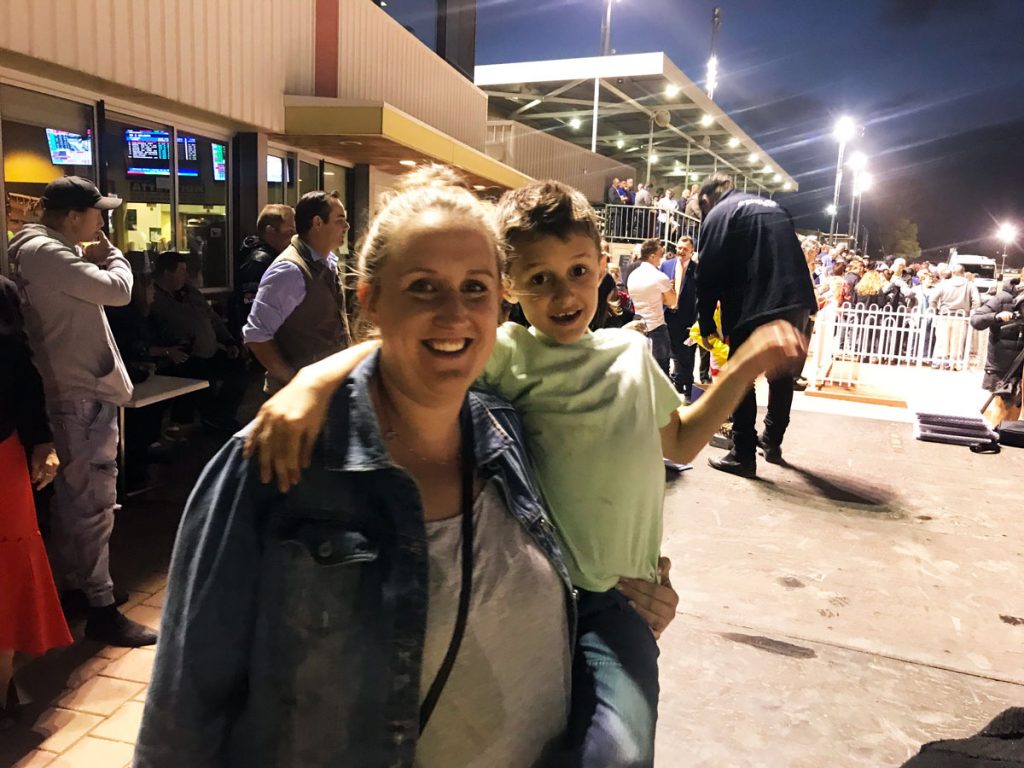 Kate and Jackson took family friend Joan out for a look at the action. Kerry somehow convinced Kate to enter the dip tin toss competition.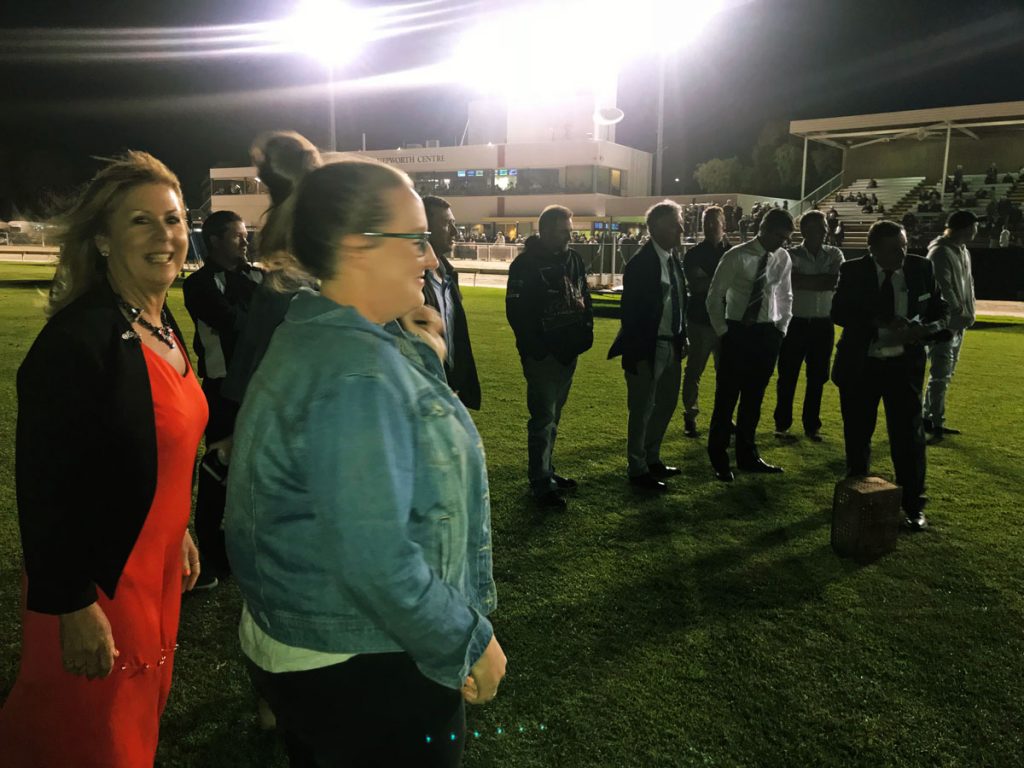 And our Country Victoria Womens Champion (two years running) did not dissappoint.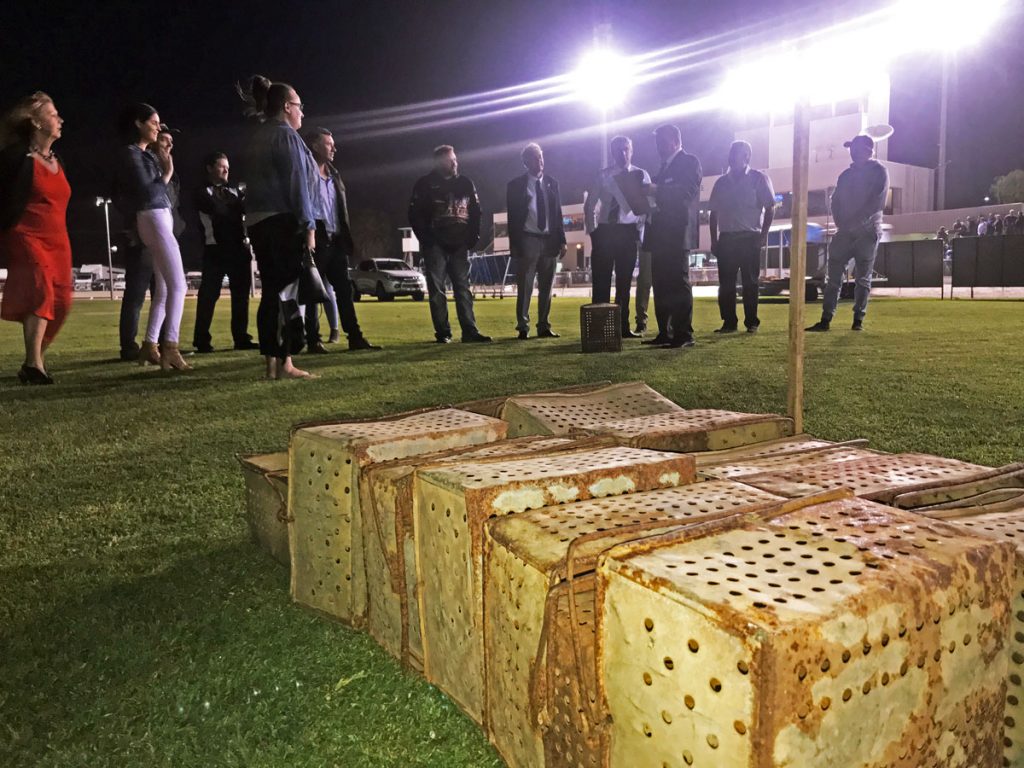 After all the pre-comp formalities Kate launched the holy dip tin an impressive 10.78m to secure first place.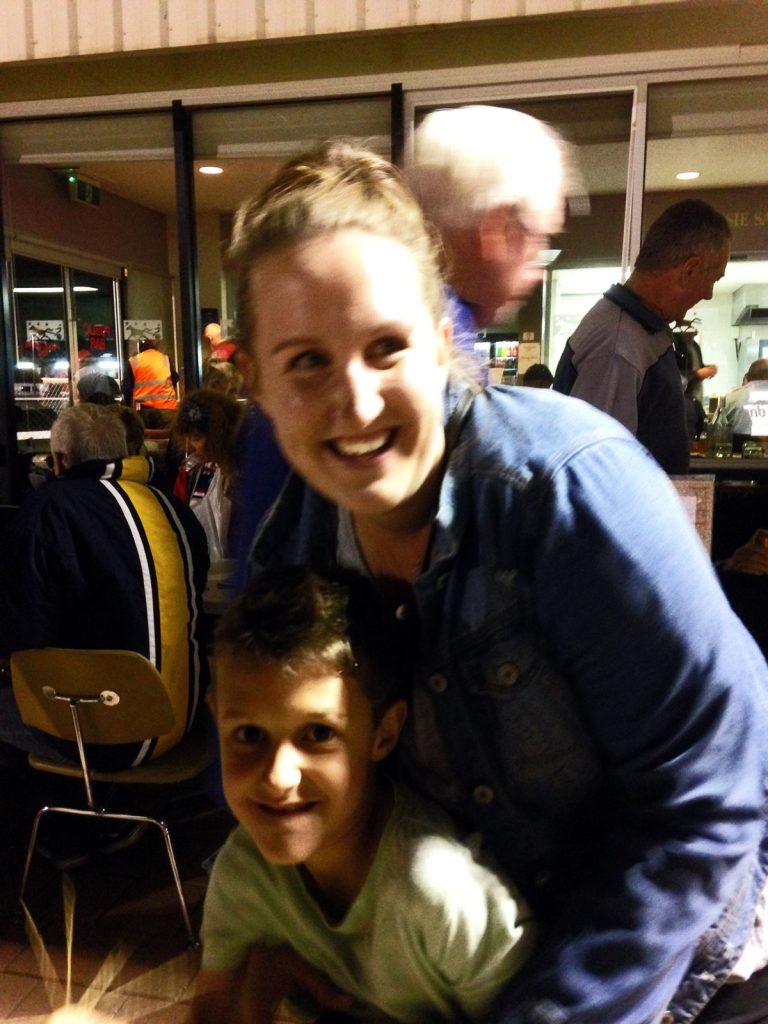 With $305 cash into the warchest, the night could not have gone any better. Shhhh …. Mummy told Jackson it was $50.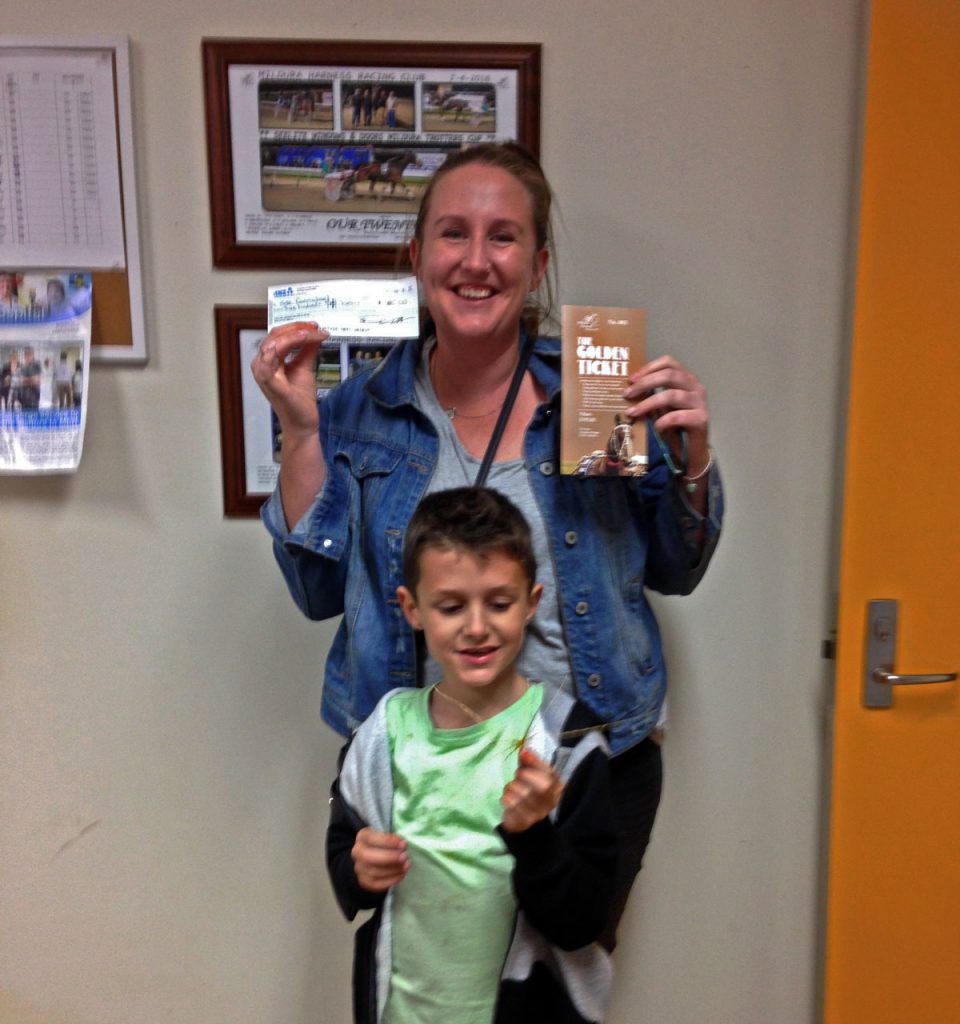 Oh and a golden ticket to the twin sulky race held in two weeks.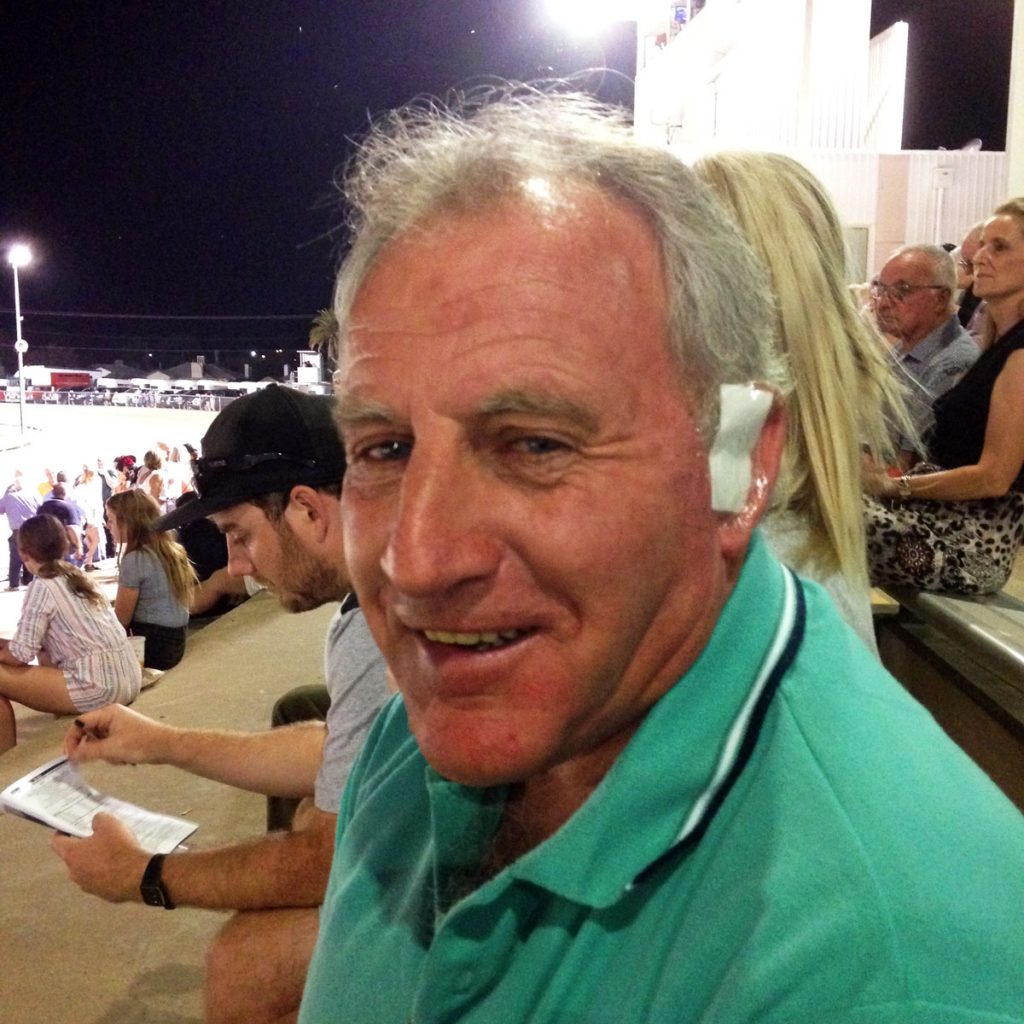 Wrighty was in disbelief …. Working his a*#* off to win $300 on the Tuesday night trying to pick winners, he could not come at the fact that Kitty Kat got the same result in 15 minutes flat. Better get home and keep warm Geoffrey, your side needs you to fire after a 0-3 start to the season. Quentin is losing patience fast.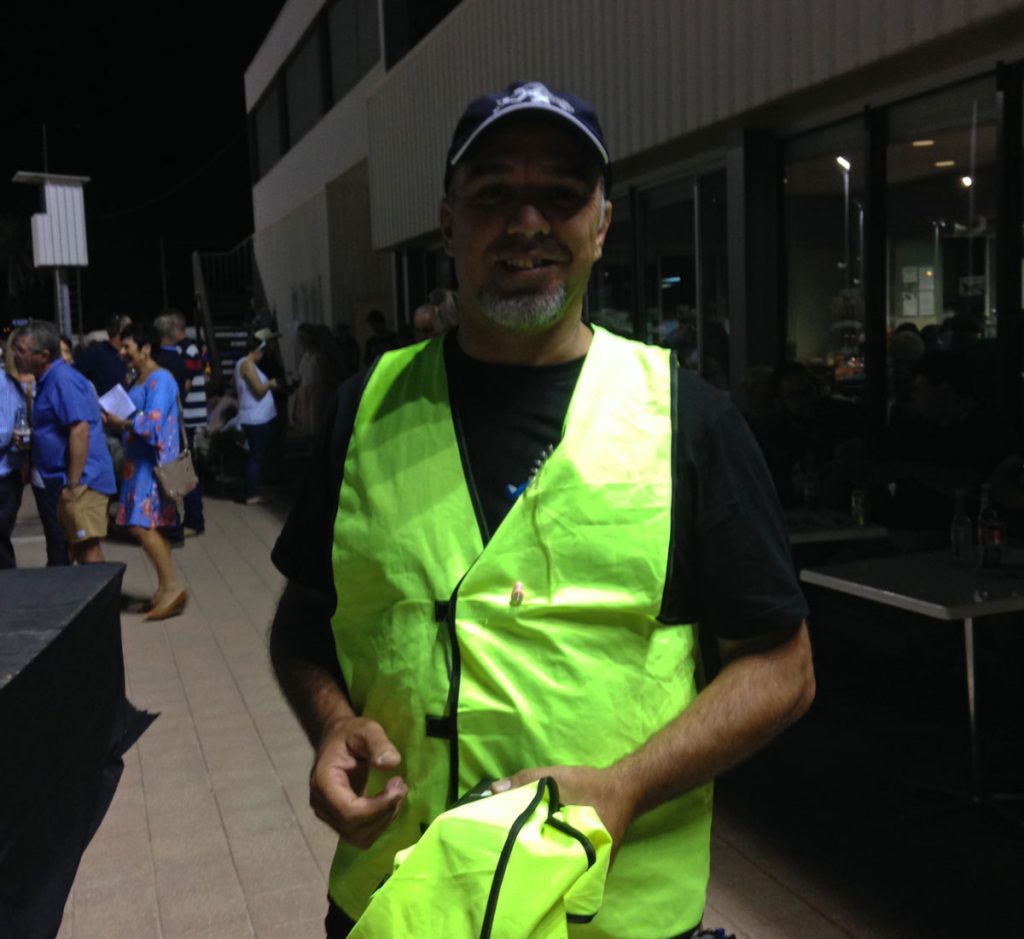 And whilst Geoff was lounging around Sony was working trying to keep in some condition before their rnd 5 clash.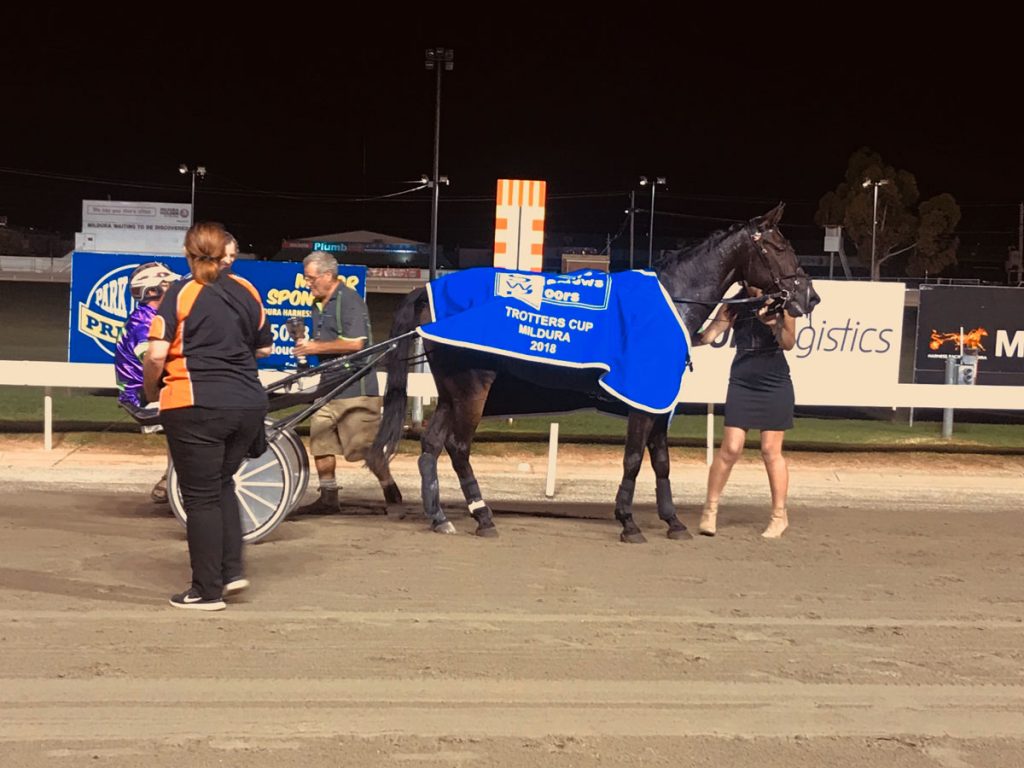 Thursday nights Trotters Cup winner Belts.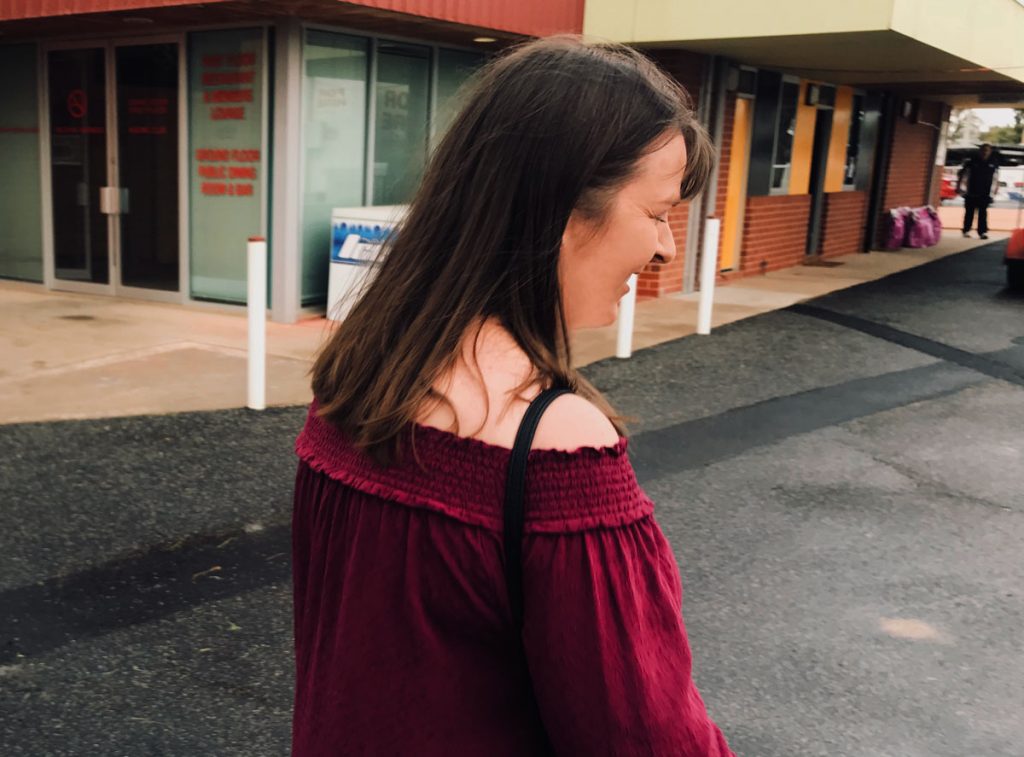 Earlier in the day Kerry moving quickly to avoid media.
Pre race planning for the ponies.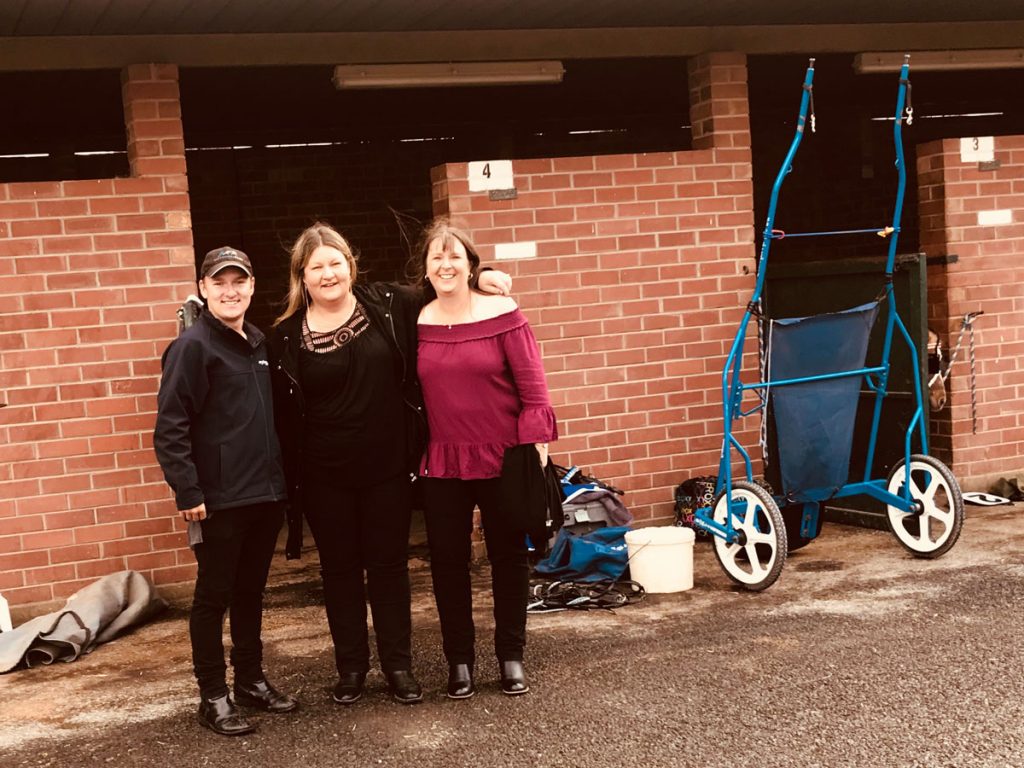 Lachlan, Sharon and Kerry finally posing for a shot.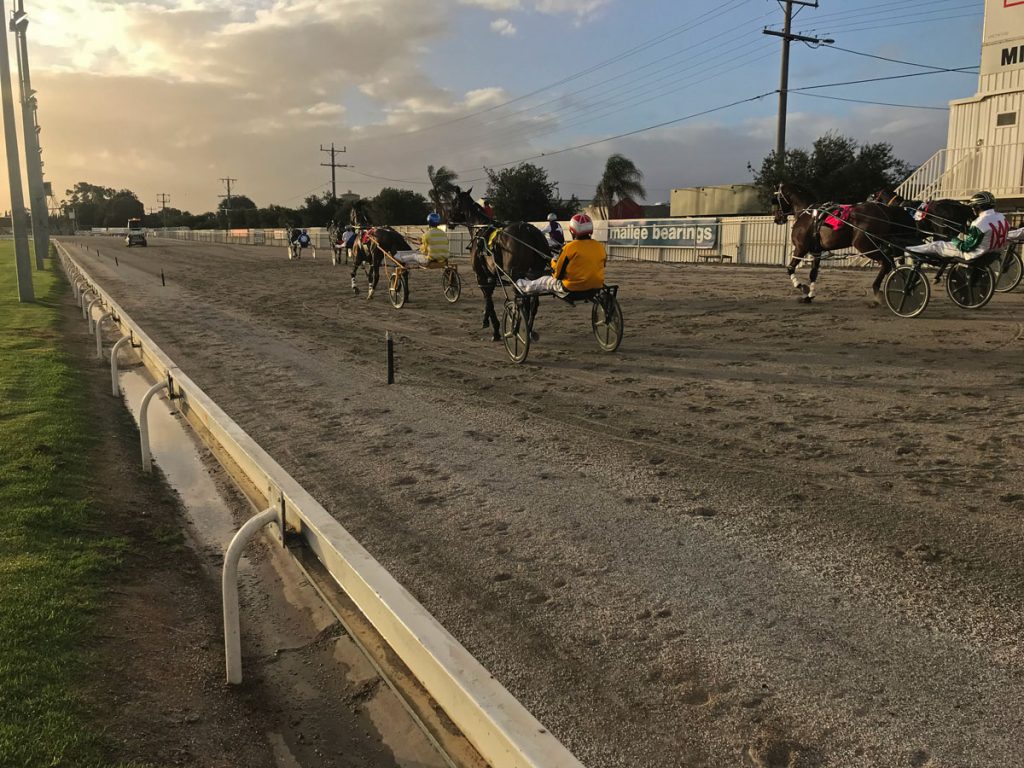 The action was fast and frenzied with good prize money on offer.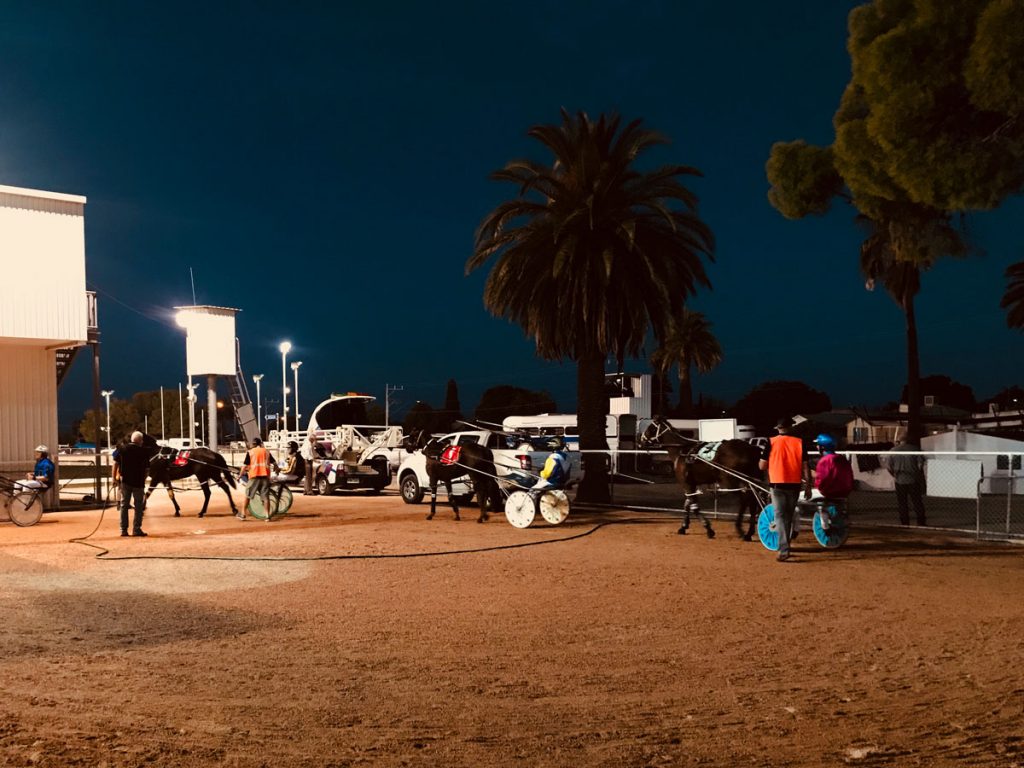 By Saturday evening we were all ready for the 2018 Pacing Cup final.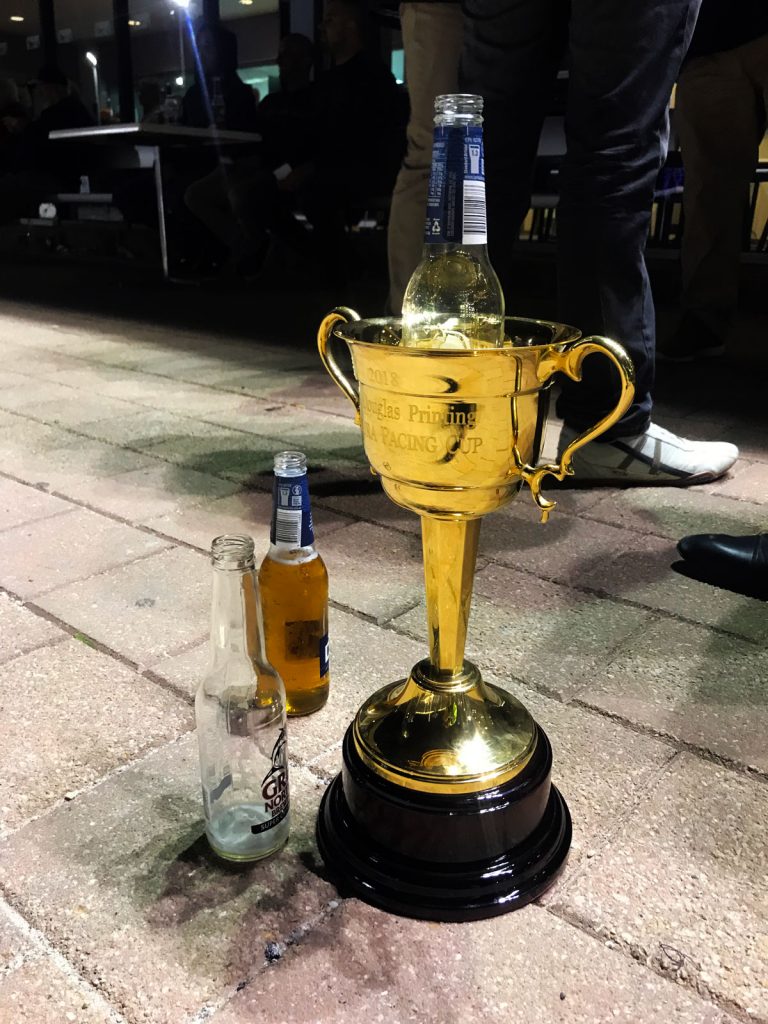 To the victor the spoils. The syndicate of 'I'm The Boss' in celebration mode after picking up the cup win and $28,500 first prize.