Read Time:
18 Minute, 6 Second
PENNANT ONE:

In a potential exciting climax to the Sunraysia Table Tennis "Cash Converters" summer pennant, the top five positions on the ladder could have changed depending on round ten results however with the top two teams winning and the bottom team Cash Converters winning their second match of the season no changes took place at all.

With Cash Converters defeating third placed Tankard Dental, second placed Regional Taxation Services proving too good 6-5 for fourth placed Cookes Pools and Spas and ladder leaders Max Miller Carpets scoring a sound 8-3 win over Mallee Bearings positions third to fifth all remained the same.
– Max Miller Carpets 8 (Matt Avers 3, Reece Kurrle 2, Darren Robinson 1) d Mallee Bearings 3 (Matt Ljubic 2, Jackson Murphy 1)
With Matt Avers winning three singles and securing the singles aggregate the Carpeters warmed up to this weeks finals in the best way possible.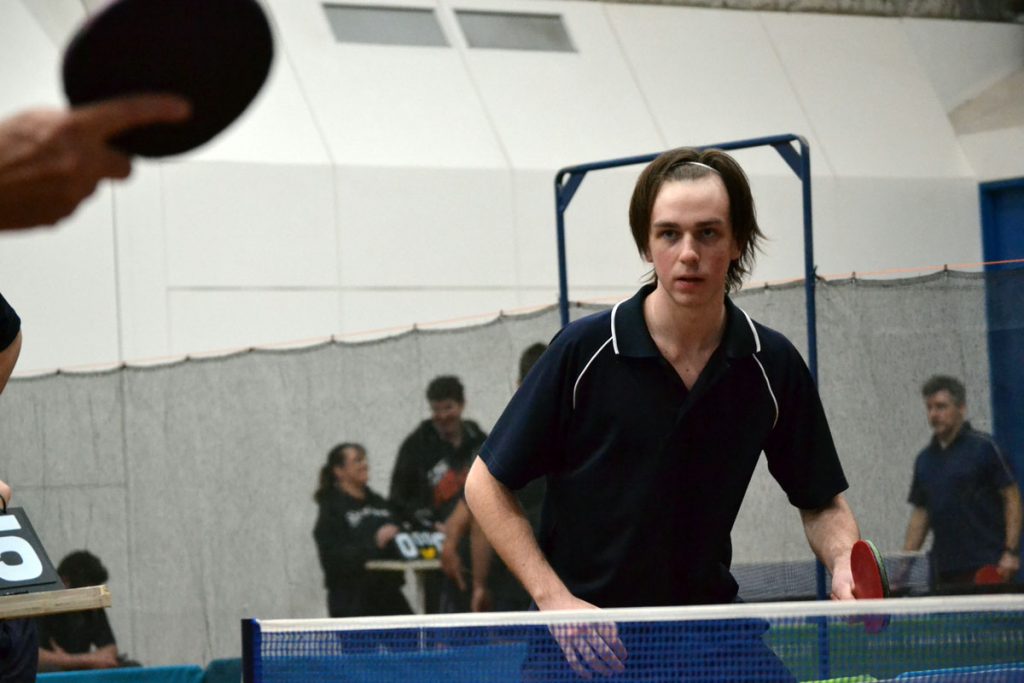 Earlier in the season Mallee Bearings had the better of their opponents in this match and it was expected to be close however with Avers team mates Reece Kurrle and Darren Robinson winning two and one singles respectively and with both doubles also going their way this contest was over relatively early.
Kurrle in the first match of the night was able to get his team off to a great start by outlasting Jackson Murphy 12-15 15-9 16-14 in a tight battle where both players played some excellent attacking shots, later Kurrle accounted for opposite number two Shane Carmichael in straight sets and he capped off a good night by teaming up with skipper Avers to win the second doubles in straight sets over Matt Ljubic and Jackson Murphy.
– Cash Converters 6 (Phil Smith 3, Jackson Murphy, Leslie Ncube 1) d Tankard Dental 5 (Mark Dorman, Nicholas Dorman 2)
Bottom team Cash Converters who had not tasted victory since round one caused the surprise of the round defeating third placed Tankard Dental 6-5. Skipper Phil Smith for the third time this season won three singles leading his team to a meritorious victory against their more fancied opponents. Smith played well in the fist game of the night to defeat the in form Mark Dorman in three sets 15-13 14-16 10-15 a great tussle.
This win gave Cash Converters a good start and from there they proved too steady, whilst the doubles were shared Smith's team mates Leslie Ncube and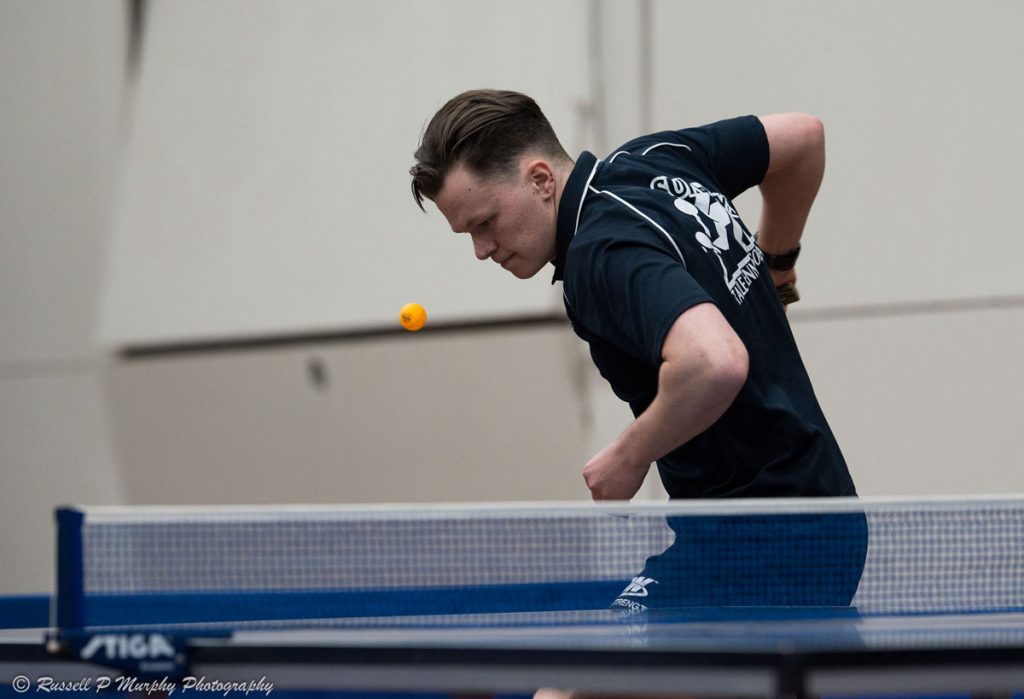 Jackson Murphy won a singles each to ensure victory and a good finish after a long season.
For Tankards both Nicholas and Mark Dorman won two singles and the first doubles, but they were left one win away from their quest for victory however the loss and other results did not change their third place on the ladder.
– Regional Taxation Services 6 (Wayne Carmichael 3, Leon Brown, Andrew Cannard 1) d Cookes Pools & Spas 5 (Gavin Carmichael, Kate Carmichael 2)
For the third round in succession Cookes Pools & Spas Lee Thomas played her opponent at five rubbers all and in the previous two matches she had been successful, however this round she met her match in Andrew Cannard despite almost stealing the first game. After trailing 11-14 in the first game Cannard recovered to win the match 16-14 15-8 and give his team Regional Taxation Services a 6-5 victory leaving them in second place on the ladder one win from the top position.
This was Cannard's only win for the round however his captain
Wayne Carmichael was in form winning three singles including a lengthy three set win over Kate Carmichael 15-9 7-15 15-9. Wayne Carmichael is peaking at the right time and this combination of Carmichael, Cannard and the most successful number three Leon Brown could be a threat as the business end of the season arrives.
The finals commence this week with knockout semi-finals to take place.
One versus four and two versus three o the ladder with the winners going on to the grand final the following week.
PENNANT TWO:

Max Miller Carpets kept their hopes alive of gaining a spot in the finals by defeating ladder leaders Weightmans Packaging; MJM Automotive ensured Max Miller Carpets of making the finals by defeating fourth placed Mallee Meats; and third placed Exposed Signage & Apparel took a confidence boosting win against second placed Pinnacle Packers.
– Max Miller Carpets 7 (Liam Wood 3, James Chick 1) d Weightmans Packaging 4 (Kevin Johns, Terry Martin 2)
Max Miller Carpets found some momentum in the dying rounds of this competition, recording three of their four wins in the final three rounds.
Those three wins have seen score lines of 10-1, 7-4 and 7-4. Combined with three 5-6 losses earlier in the season, Max Miller Carpets had conspired to give themselves a healthy win-loss ratio. In fact, going into this game, they had a better ratio than the two teams above them, who were fourth and third on the ladder.
Still, with their three wins for the season against Weightmans Packaging's seven, it seemed a pretty tall order to down the ladder leaders, despite the fact they had lost to them in a close match 5-6 in round five.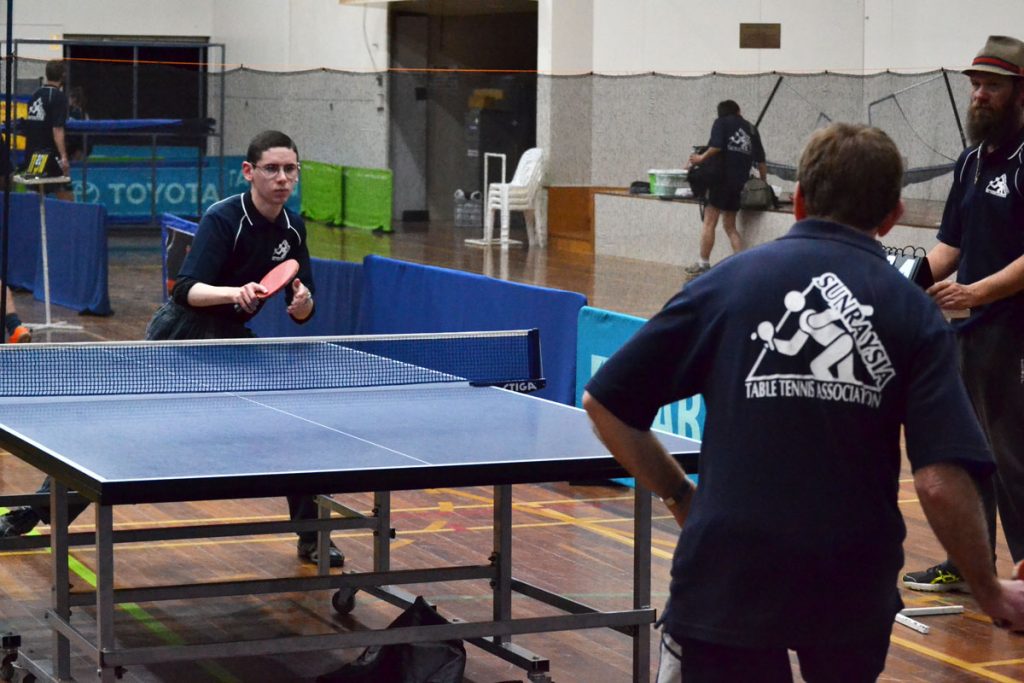 With nothing to lose, they came out firing, Peter Fitzpatrick downing his son Paul in the first rubber, then came the first upset of the night. Kevin Johns, who is in an unassailable position at the head of the aggregate ladder lost to Max Miller Carpets young gun, Liam Wood. Johns has been the form player of this competition and this is just his third loss. James Chick did his best to make the score 3-0, however Terry Martin saw that he did not, winning 15-11, 12-15, 15-13.
Doubles play has not been a strong suit for the Max Miller Carpets team, but on this night, as for the two previous rounds, they won both doubles rubbers. Chick and Wood started a little slower than their rivals Johns and Martin and lost the first set 10-15. They got their act together for the second set to equalise, and held their nerve in the third to win it 16-14.
The next couple of rubbers were predictable, Johns defeated Peter Fitzpatrick and Chick downed Paul Fitzpatrick to give Max Miller Carpets a health 4-2 lead. Liam Wood then produced another great performance, this time against the powerful Terry Martin, downing him in straight sets 15-11, 15-9 to put his team on the brink of winning.
The second doubles rubber also went to three sets, the pairing of Chick and Peter Fitzpatrick proving too good for Johns and Paul Fitzpatrick 15-11, 8-15, 15-9.
With the win now secure Max Miller Carpets did not let up, however Weightmans Packaging took two of the three remaining rubbers. Johns took the clash of the captains in straight sets against Chick, and Terry Martin picked up his second rubber with a similar straight sets win against Peter Fitzpatrick.
But the night belonged to young Liam Wood, and he finished off with a three set win against persistent Paul Fitzpatrick 7-15, 15-12, 15-8 to record his third straight three game haul.
Final scores: 7 rubbers to 4 and 15 games to 12.
– MJM Automotive 6 (Quentin Clark, Nick Barlow 2)d Mallee Meats 5 (Tony Malycha 3, John Fitzpatrick, Jason Gifkins 1)
In normal circumstances the game between teams fourth and sixth on the ladder in the final round of a competition would not hold much interest. But with the result of this game determining whether Mallee Meats or Max Miller Carpets would make the finals, there were extra eyes scrutinising the progress of this game. Mallee Meats needed a win to keep themselves a game clear of Max Miller Carpets, and thus secure fourth spot, whilst the Max Miller Carpets side as well as winning their own game, needed to see an MJM Automotive victory here for them to take fourth.
After the first half of the match had been played, and holding a lead 4-1, it appeared that MJM Automotive would oblige the Max Miller Carpets side easily.
Mallee Meats were not about to concede without a fight though. The one rubber they had won up to this point was from Tony Malycha, who was to go on and give his side a chance of the win.
Mallee Meats captain Jason Gifkins was not having a good night, having lost in the first rubber to MJM Automotive's number two Quentin Clark in straight sets. But with the score at 1-4 he found something and struggled to a three set win against MJM Automotive number three Anthony Fox 15-11, 8-15, 15-10.
Tony Malycha reduced the deficit to 3-4 with a good three set win against MJM Automotive captain Nick Barlow 13-15, 15-7, 15-12.
With Barlow having already lost a singles rubber, the doubles clashes took on a renewed importance. MJM Automotive had already won the first, Barlow and Clark proving too strong and winning 15-10, 10-15, 15-8. The second doubles was an even better contest, Barlow and Anthony Fox for MJM Automotive faced Gifkins and John Fitzpatrick for Mallee Meats. The MJM Automotive pair won the first set 15-10, but things tightened up considerably after that. In taking the second set 16-14, Gifkins and Fitzpatrick equalled at one set all. If Mallee Meats could win this rubber they would bring the scores back to 4-4, but if MJM Automotive were to win they would be only a touch away from a win t 5-3, so the importance of the final set was lost on no-one. That is probably why it went to 21-19 and it was Barlow and Fox the victors.
The Max Miller Carpets team were getting quite excited by this time, because they had played the same number of rubbers, and had secured their win, and they could see a passage to the finals, on the proviso that MJM Automotive could win one more rubber.
With their backs to the wall, Mallee Meats played great table tennis in the final three rubbers. Firstly, John Fitzpatrick, who has had a pretty frustrating season, played his opposite number Anthony Fox.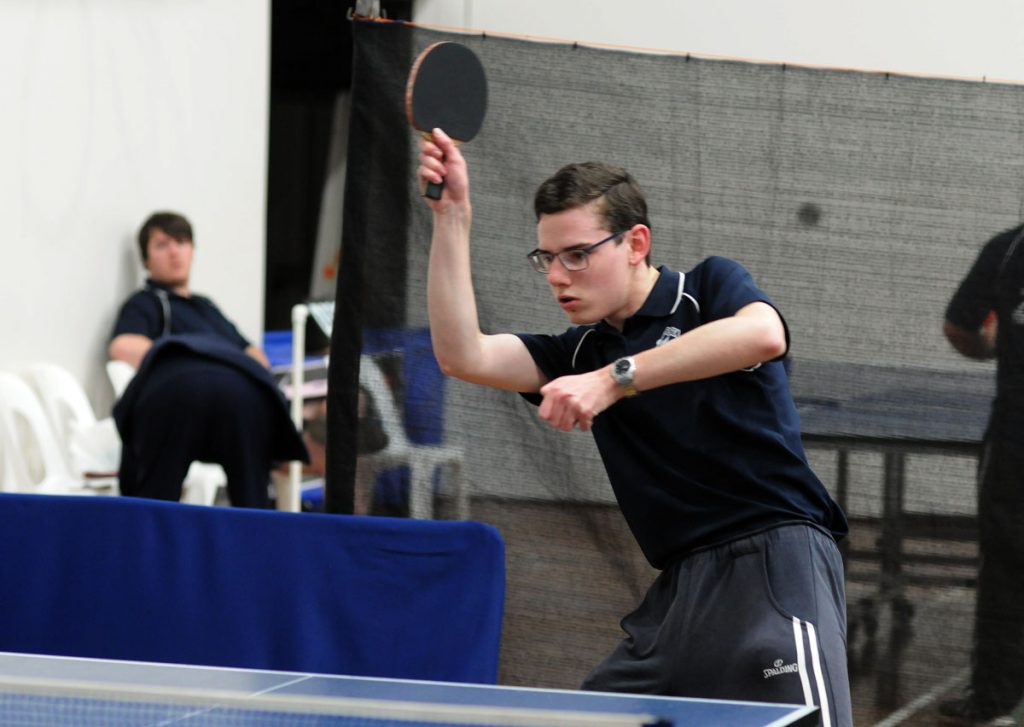 John started the season well, picking a win each week for the first two weeks, he was then absent for two weeks, but the frustrating part was that he had not won a rubber since. He put all that behind him in this game, and cleaned up fox 15-10, 15-13 to bring the score up to 4-5.
Enter Tony Malycha, drawn to play Quentin Clark. Both these players had won two rubber so far, Malycha needed to win to stay in the match, Clark wanted the win to take the match. Clark started the better, winning the first set 15-8, Malycha responded 15-9 in the second to equalise, then kept Clark at bay in the third.
With the scores locked at 5-5, it came down to the two captains to decided the fate of their teams. Although it was over in two sets, it was a close game, with the score inching along, first a point to one player then one to the other with Nick Barlow getting a little break in each set to win 15-13, 15-13 against a Jason Gifkins who seemed to lack his explosive edge in this match.
So whilst MJM Automotive remained on the bottom of the ladder after this win, they scuppered Mallee Meats' finals hopes and gave that berth instead to Max Miller Carpets.
Final scores: 6 rubbers to 5 and 15 games to 12.
– Exposed Signage/Apparel 6 (Dylan Wood, Than Nguyen 2, Paul Kealley 1) d Pinnacle Packers 5(Ash Morrison 2, Arthur Paar, Jeremy Corrin 1)
Win or lose, Exposed Signage & Apparel was not going to lose it's spot on the ladder. Pinnacle Packers would have taken top spot if Weightmans Packaging lost (which did happen), but as things turned out, Pinnacle Packers did not win and so remain in second place on the ladder.
Exposed Signage & Apparel got off to a great start, taking the first four rubbers. Thanh Nguyen won in two sets against the improving Jeremy Corrin, Paul Kealley took an unexpected win against Pinnacle Packers captain Ash Morrison 10-15, 15-9, 16-14 and Dylan Wood outplayed Arthur Paar in another three setter 15-13, 9-15, 15-12. Nguyen and Kealley combined then to down Morrison and Paar in straight sets in the first doubles 10 and 13.
The game got back to a more even footing after that, with Pinnacle Packers winning five of the remaining seven rubbers.
The two captains met, Morrison defeated Nguyen in three good sets, Dylan Wood responded for Exposed Signage & Apparel downing Corrin 18-16, 15-12 to push the score out to 5-1. After earlier downing Morrison, Kealley could not repeat his form in the clash with Arthur Paar, Paar winning 17-15, 12-15, 15-12.
Morrison and Corrin brought the defecit back to 3-5 after the second doubles; after meekly conceding the first set 4-15, they got the better of Nguyen and Wood to take the next two 15-11, 15-6.
Morrison made it 4-5, but it took three sets for him to defeat Wood 15-10, 10-15, 15-12.
Nguyen got the winning rubber for Exposed Signage & Apparel in a straight sets win against Paar,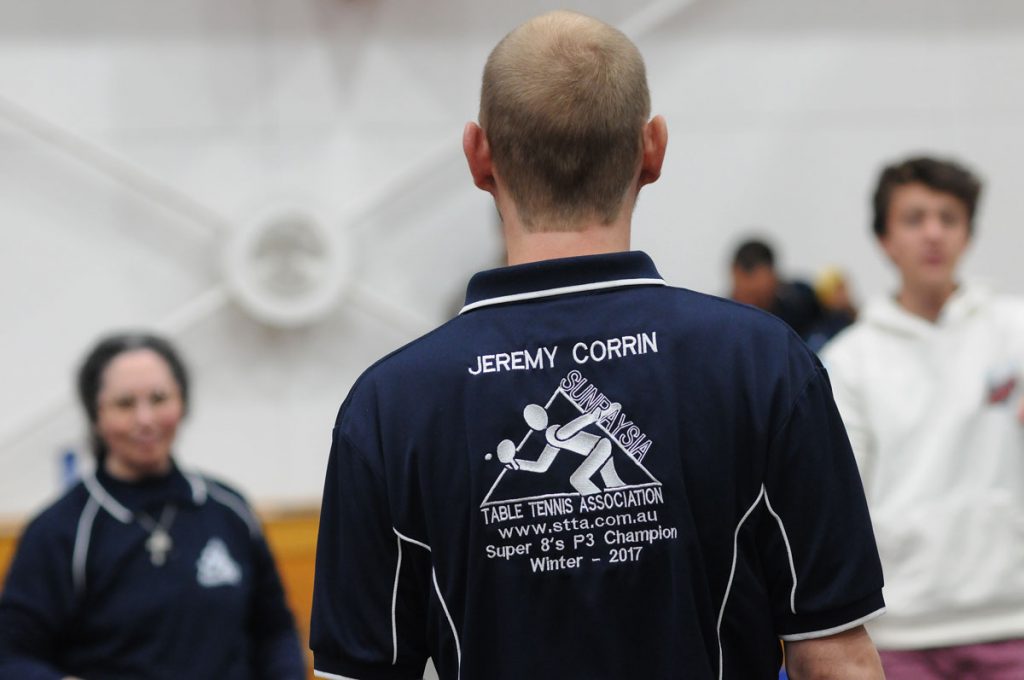 then Corrin got his reward for his efforts with a three set win against Kealley 5-15, 15-10, 15-11 to make the final score 6-5.
Final scores: 6 rubbers to 5 and 18 games to 11.
PENNANT THREE:

In this round MJM Automotive who occupy top spot on the ladder downed second placed Mallee Meats; third placed Regional Taxation Services defeated Sammy's Slmmers; and sixth placed Weightmans Packaging got off the bottom of the ladder in their win against Cookes Pools & Spas.
– MJM Automotive 6 (David Sergi 3, Huseyin Ismail 1) d Mallee Meats 5 (Tom Morrison, Rachel Fitzpatrick 2, Leonie Dunkley 1)
A three game haul by MJM Automotive captain David Sergi, plus wins in both doubles rubbers was needed to get the ladder leaders over the line in this clash with second placed Mallee Meats.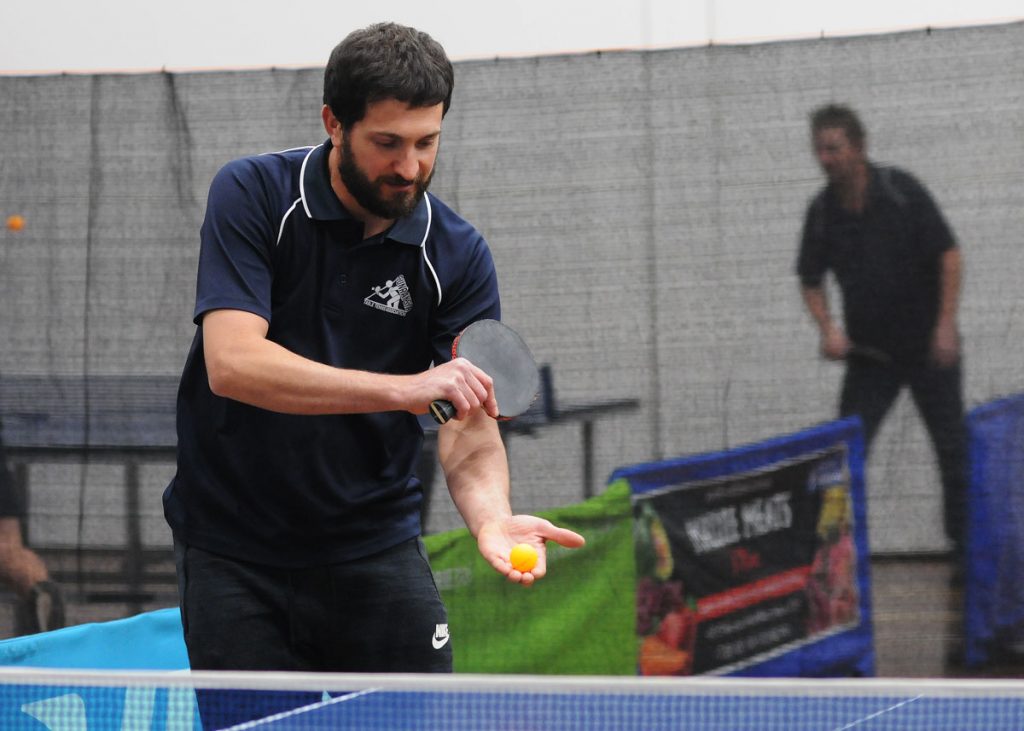 It was the sixth time this season Sergi has made a clean-sweep of singles play, and with the addition of the three in this match, making a total of 26 for the season, he took the aggregate title by a single game from Rohan Reimers.
After wins against Rachel Fitzpatrick and Leonie Dunkley, Sergi had a great tussle with Mallee Meats captain Tom Morrison winning a close three setter 10-15, 15-9, 16-14.
With his number two player Andrew Kremor absent, Huseyin Ismail scored one win, so Sergi had to rely on the doubles to get the win.
The first doubles was straightforward enough – he and Ismail in two sets against Morrison and Fitzpatrick 15-13, 15-9, but the pairing of Morrison and Dunkley provided much sterner opposition to Sergi and Luke Ljubic. There was nothing between the two pairs until the third set, when Sergi and Ljubic began to get the better of the opponents, going onto win 15-17, 16-14, 15-9.
For Mallee Meats, the games which probably cost them the match were the Morrison- Sergi singles rubber and the second doubles, because Rachel Fitzpatrick and Leonie Dunkley in winning two and one rubbers respectively made an appropriate contribution to the team's score.
Final scores: 6 rubbers to 5 and 14 games to 11.
– Regional Taxation Services 6 (Marcus Cimino, Matt Sires 2, Karly Leach 1) d Sammy's Slammers 5 (Rohan Reimers 3, Nick Kiapekos 1)
At four rubbers to one after the first five rubbers, Sammy's Slammers seemed to have this match at their mercy.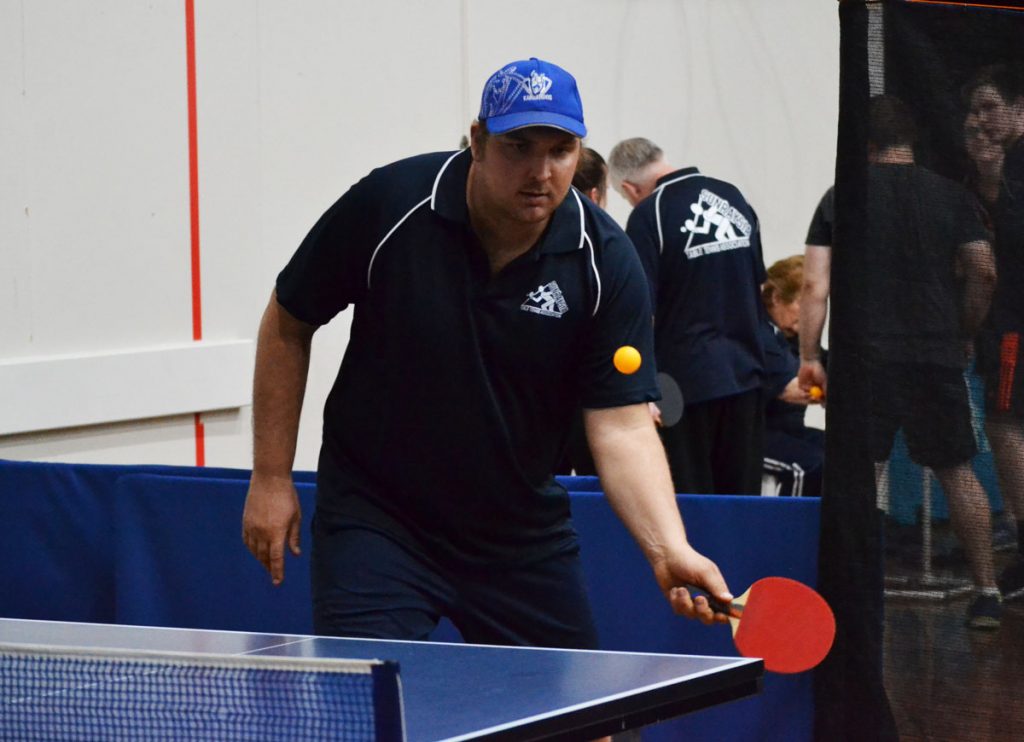 Sammy's Slammers captain Rohan Reimers had a big night, picking up three singles wins, and four of the five rubbers he played went to the full three sets, but it was still not enough to get the win.
After their slow start, Regional Taxation Services turned the game around, and only two of the remaining six rubbers went to three sets.
Once again, Matt Sires, playing at number three for Regional Taxation Services picked up two valuable rubbers, firstly against Emily Carmichael (15-12, 15-13), then in the deciding eleventh rubber against Nick Kiapekos, who earlier defeated Karly Leach in three.
Also to get two rubbers was Regional Taxation Services captain Marcus Cimino. He had to earn his win against Emily Carmichael (14-16, 15-6, 15-12), and after his win against Kiapekos was looking to win three singles rubbers, but Reimers put paid to that in their three set encounter, Cimino losing 10-15, 15-9, 12-15.
With Karly Leach also defeating Carmichael, and the second doubles going to the Regional Taxation pair of Cimino and Sires 15-13, 13-15, 15-11 against Reimers and Kiapekos, Regional Taxation pulled off an unlikely win, having won five of the last six rubbers.
Final scores: 6 rubbers to 5 and 16 games to 12.
– Weightmans Packaging 7 (Sabrina Fitzpatrick 3, Brice Lock 2) d Cookes Pools & Spas 4 (Therese Fitzpatrick 2, Aidan Riordan, Shah Sandhu 1)
This was the battle for fifth spot, Cookes Pools & Spas having held it for the last month or so, but only narrowly.
Sabrina Fitzpatrick once against took three singles wins to set her side up for victory.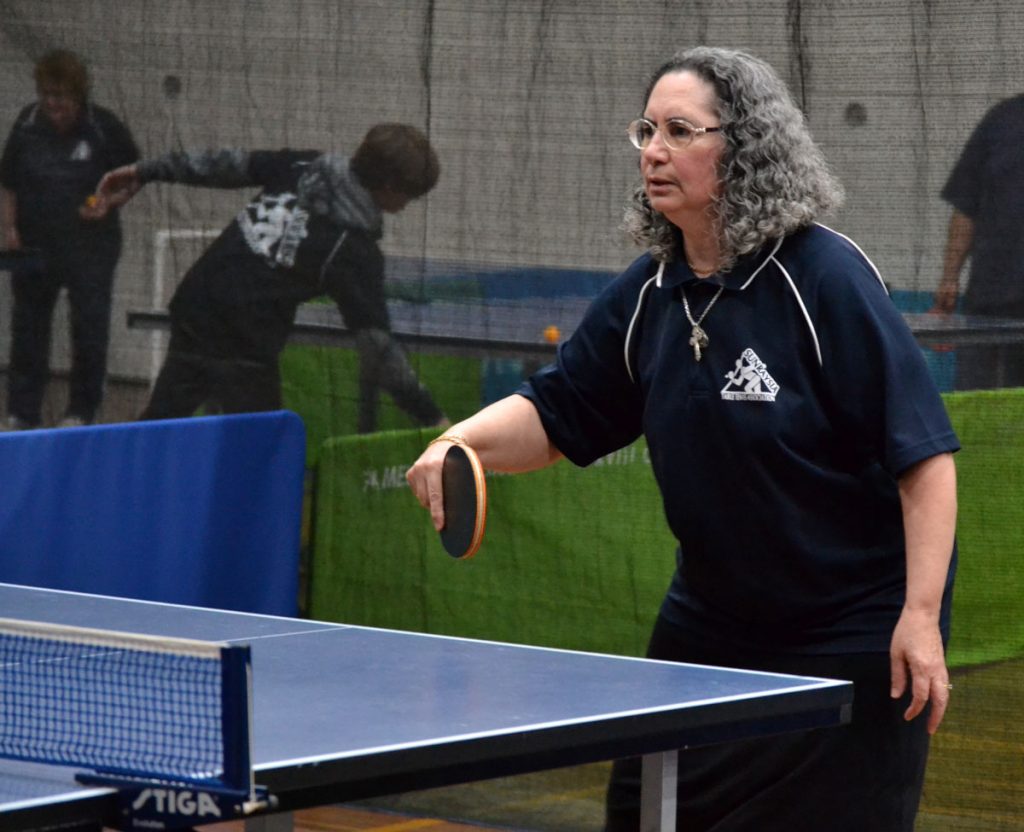 Fitzpatrick met the sternest opposition from Cookes Pools & Spas number two Aiden Riordan, who finished the season equal with Fitzpatrick on 17 singles wins. The 10-15, 15-8, 15-13 is a fair indication of the abilities of these two players.
Brice Lock picked up two rubbers, but really had to earn them both. There was little between he and Shah Sandhu, with Lock winning 20-18, 15-13, and it was similar story with his win against Riordan in rubber number ten, Lock winning that one 18-16, 15-12.
Wins in both doubles pushed the score out to 7-4 at the end. Sabrina Fitzpatrick and Lock won in straight sets against Therese Fitzpatrick and
riordan 15-12, 15-11, and later Lock and Nick Kiapekos, subbing for Aydon Costa took hold of their doubles rubber in the third set against Therese Fitzpatrick and Sandhu, winning 16-14, 12-15, 15-4.
For Cookes Pools & Spas, Therese Fitzpatrick won two, and Riordan and Sandhu one each.
Final scores: 7 rubbers to 4 and 15 games to 10
PENNANT FOUR:

In Round 10 we saw the four teams jockeying for position for the upcoming finals next week. The scores this week were not as close as in the previous nine rounds which may indicate a few teams are keeping a bit in reserve for their finals tilt.
– Mallee Meats 7 (Isaiah Bettess 3, Jacinta Ljubic, Hollie Lock 1) d Dunkley Scales (Miya Lock, Ben Hosking 2)
Mallee Meats have secured top spot on the ladder in defeating Dunkley Scales. Meat's Captain Isaiah Bettess was in great form in winning his three singles and also featured in both doubles victories.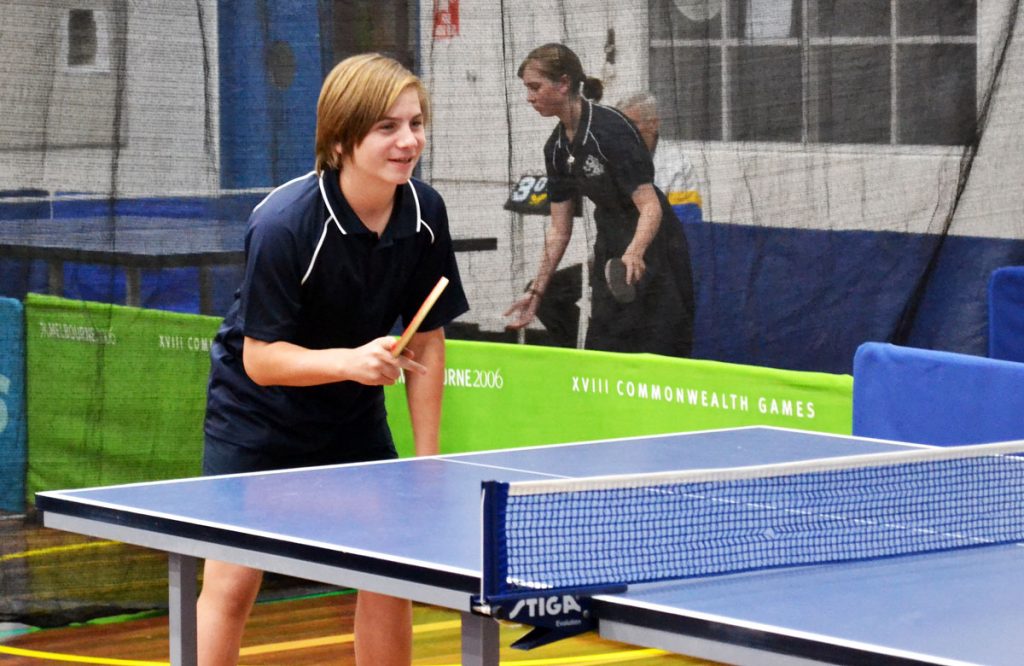 In winning his singles matches Isaiah has claimed his first aggregate title – Congratulations Isaiah. In the first feature match of the evening Dunkley's Ben Hosking took on Bettess which promised to be a great match. These two locked horns in round 7 with Hosking being the victor 12-15, 15-11, 15-11. The first set was an epic battle with Bettess finally taking this 24-22. With the hard work done Bettess ran away with the second 15-11 and the match. Although beaten Dunkley's tried hard with Miya Lock winning two including a good three set win 15-6, 11-15, 15-10 against opposing number two player Jacinta Ljubic. Mallee Meats have won the night 7-4 and even though they have finished on top of the ladder are no certainties in winning the title.
– Tankard Dental 9 (Dave Tanner, Casey Taplin 3, Raylee Waugh 2) d MJM Automotive 2 (Ben Hosking 1)
MJM were dealt an early blow as regular captain James Bennett was a noticeable absentee as his team went down quicker than a cold beer in a dust storm 2-9. The story of the night though is the resurgence of Tankard Dental in recent weeks and the form of their three players.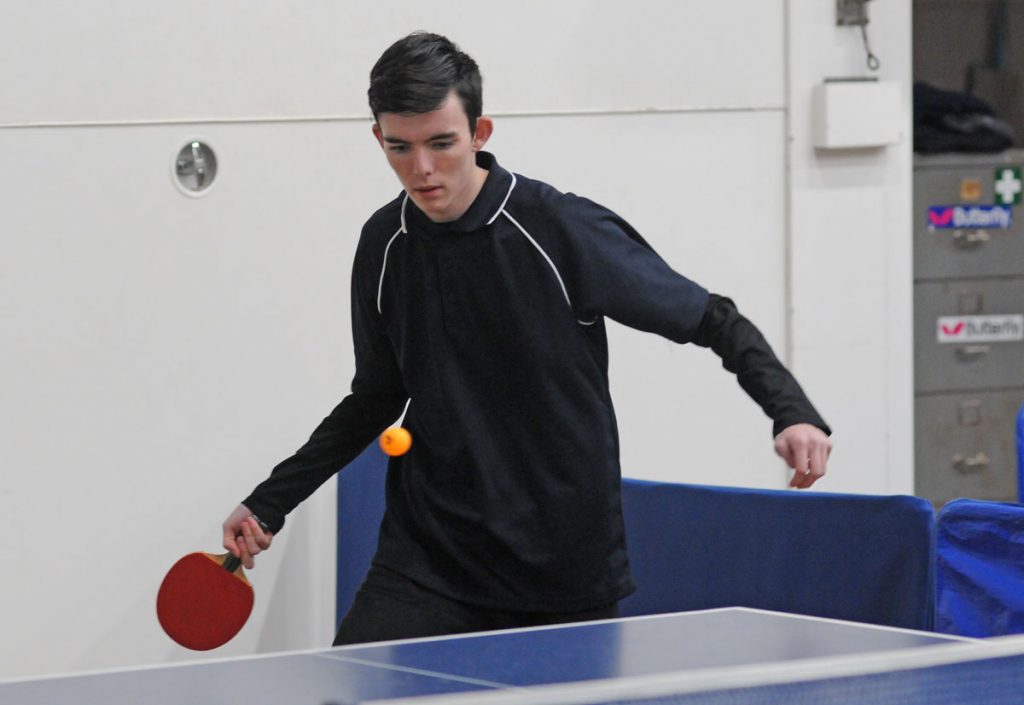 Tankard's number two player Casey Taplin has been working hard on his game and won three singles for the first time – well done Casey! Casey was well supported by teammate Raylee Waugh, who celebrated her birthday in style, by winning two singles matches for the first time – well done Raylee! Captain Dave Tanner has also found form at the right end of the season in winning his three singles matches. For the vanquished there were very few highlights and they will need to quickly regroup and with their captain expected to be back next week we can expect a revved-up MJM Automotive effort. So in conclusion Tankard Dental have had a comfortable 9-2 victory.
In the upcoming finals matches this week we will see Mallee Meats take on MJM Automotive and Tankard Dental will host Dunkley Scales. Good luck to all players.