Read Time:
11 Minute, 52 Second
ROUND ONE

The Sunraysia Table Tennis "Cash Converters" Summer pennant is underway with twenty two teams taking part and with a trial of an amended format of fast fifteens in place. The matches instead of best of five to eleven will in this pennant be a best of three games to fifteen points to slipstream the night and make matches faster and potentially more exciting.
Pennant one action featured victories to Regional Taxation Services, Cash Converters and Max Miller Carpets all won by the narrowest margin of six rubbers to five in matches that could have gone either way. Players to standout with three singles wins were Matt Avers, Matt Ljubic and Phil Smith who are seeded the top three players in this pennant. Avers and Ljubic are two youngsters on the rise while Smith is a new player to the competition who has moved to the district recently and will be an asset to the association. He has a variety of serves and an attacking game on both the forehand and backhand sides.
PENNANT ONE:
– Regional Taxation Services 6 (Wayne Carmichael, Andrew Cannard 2) d Mallee Bearings 5 (Matt Ljubic 3, Shane Carmichael, Ed Hung 1)
Regional Taxation Services head the ladder by percentage courtesy of their 6-5 win over Mallee Bearings.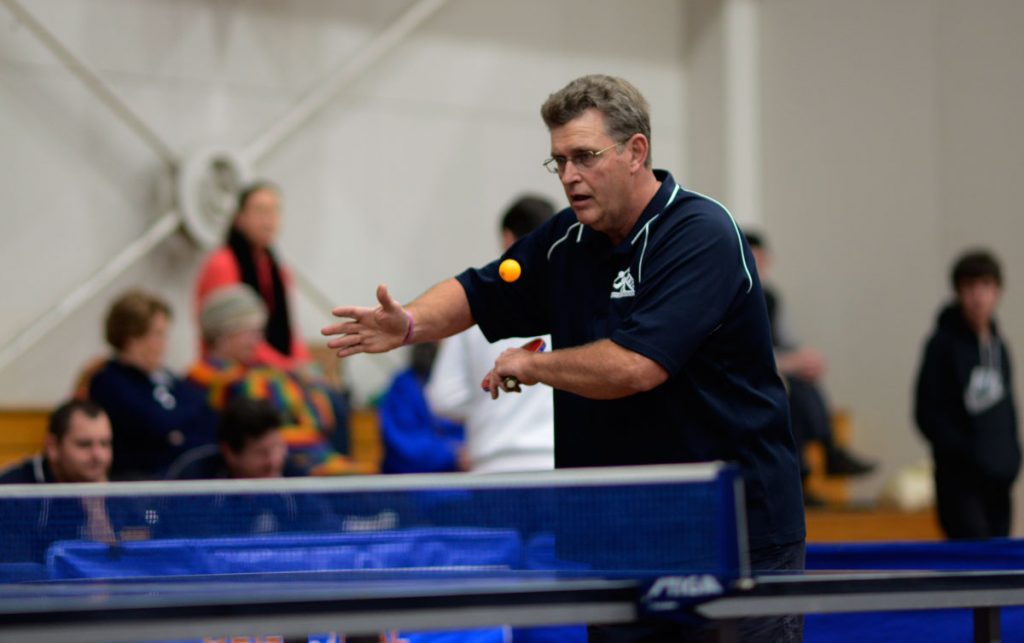 Both Wayne Carmichael and Andrew Cannard won two singles for the victors as well as combining to win the first doubles over Matt Ljubic and Shane Carmichael. Victory in the second doubles in a tight three setter by Wayne Carmichael and Leon Brown over Ljubic and Ed Hung ensured the four points despite Matt Ljubic winning three singles for the Mallee Bearings team.
– Cash Converters 6 (Phil Smith 3, Leon Brown, Leslie Ncube 1) d Cookes Pools & Spas 5 (Kate Carmichael, Gavin Carmichael 2)
With new player Phil Smith in fine form winning three singles Cash Converters took the points over Cookes Pools & Spas 6-5. The doubles were shared in this even contest and the singles between Smith and Kate Carmichael was a highlight. Smith took the first comfortably however Carmichael fought back to take the second narrowly before Smith broke away late in the third to win a top class game 15-5 15-17 15-12.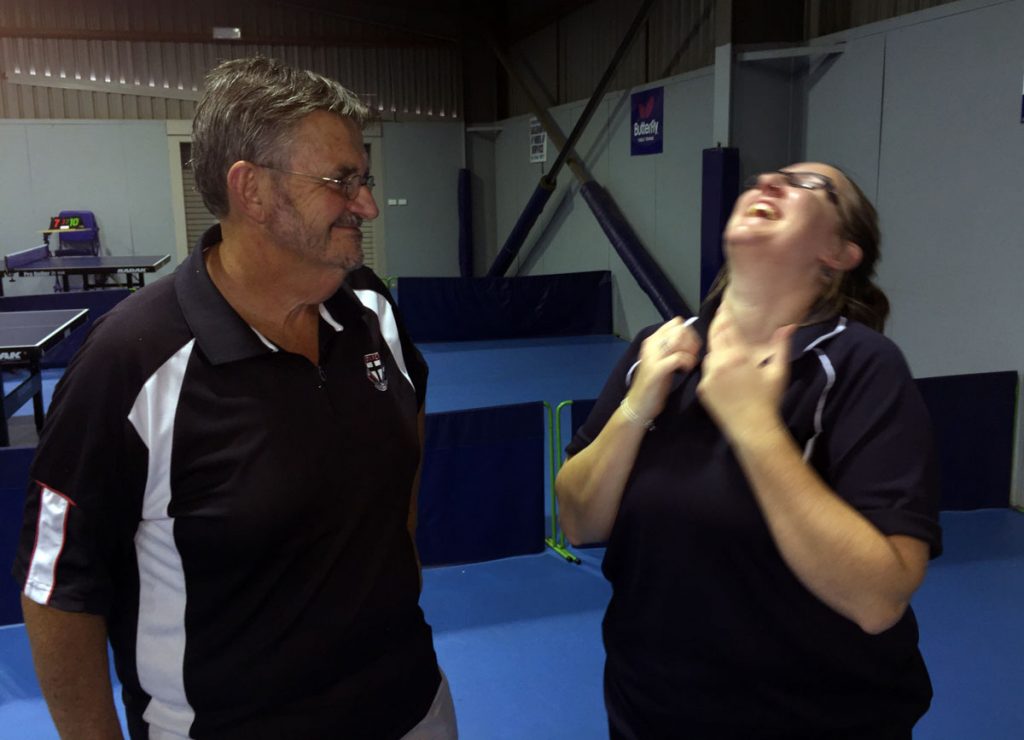 For Cookes, Kate and Gavin Carmichael won two singles however their team came up one rubber short.
– Max Miller Carpets 6 (Matt Avers 3, Darren Robinson 1) d Tankard Dental 5 (Nicholas Dorman, Mark Dorman 2, Bernadette Fitzpatrick 1)
With Matt Avers continuing his good winter form and winning three singles his team Max Miller Carpets were able to grab the four points against Tankard Dental 6-5.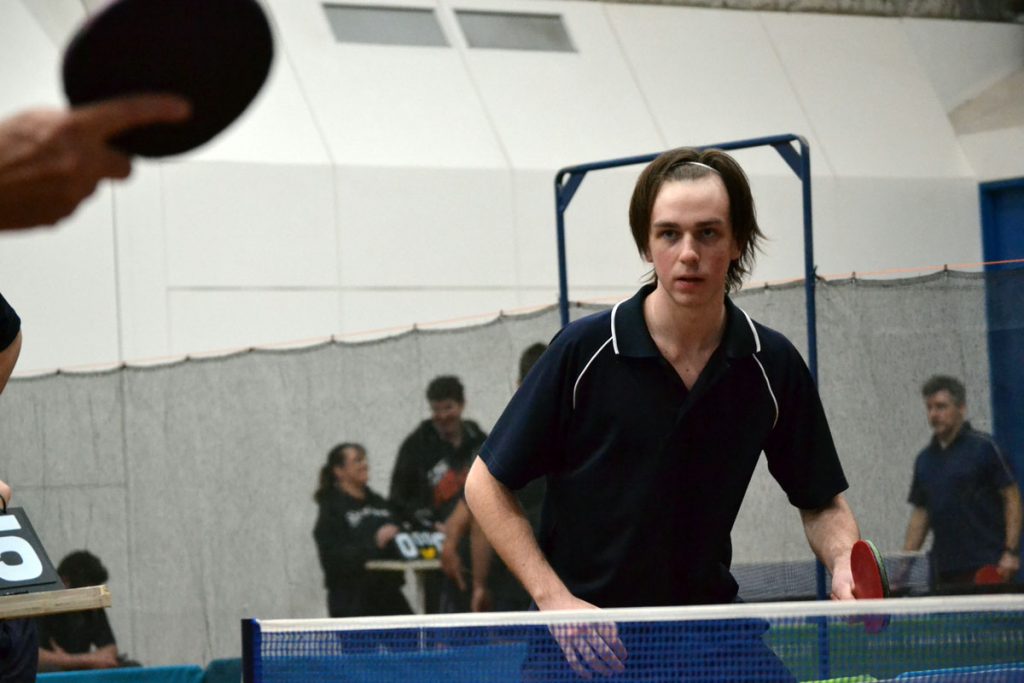 Avers also participated in both doubles victories to cap off a good night. Team Mate Darren Robinson was able to narrowly win the extra game required to ensure victory for his team when he scored a win over Bernadette Fitzpatrick who has been promoted after an excellent season in pennant two. Fitzpatrick pressed hard however the experienced Robinson took the match 15-12 11-15 15-13. For Tankard Dental both Nicholas and Mark Dorman won two singles. 
PENNANT TWO:

Exposed Signage and Apparel, Pinnacle Packers and Weightmans Packaging all got their 2018 Summer Season campaigns off to a good start with strong wins against MJM Automotive, Max Miller Carpets and Mallee Meats respectively.
– Exposed Signage/Apparel 9 (Dylan Wood, Than Nguyen 3, Andrew Jones 2) d MJM Automotive 2 (Nick Barlow 1)
Exposed Signage & Apparel rocketed away in this first round match against MJM Automotive, taking the first seven rubbers and comprehensively sealing their victory early in the encounter.
Exposed Signage & Apparel captain Thanh Nguyen was back after a season away; his number two Paul Keally was absent, so had Andrew Jones subbing for him; and number three Dylan Wood was up from Pennant Three.  And despite none of these three having played together before, they accounted for their opponents, who all played in the recent Winter Season, Nick Barlow, Quentin Clark and Anthony Fox.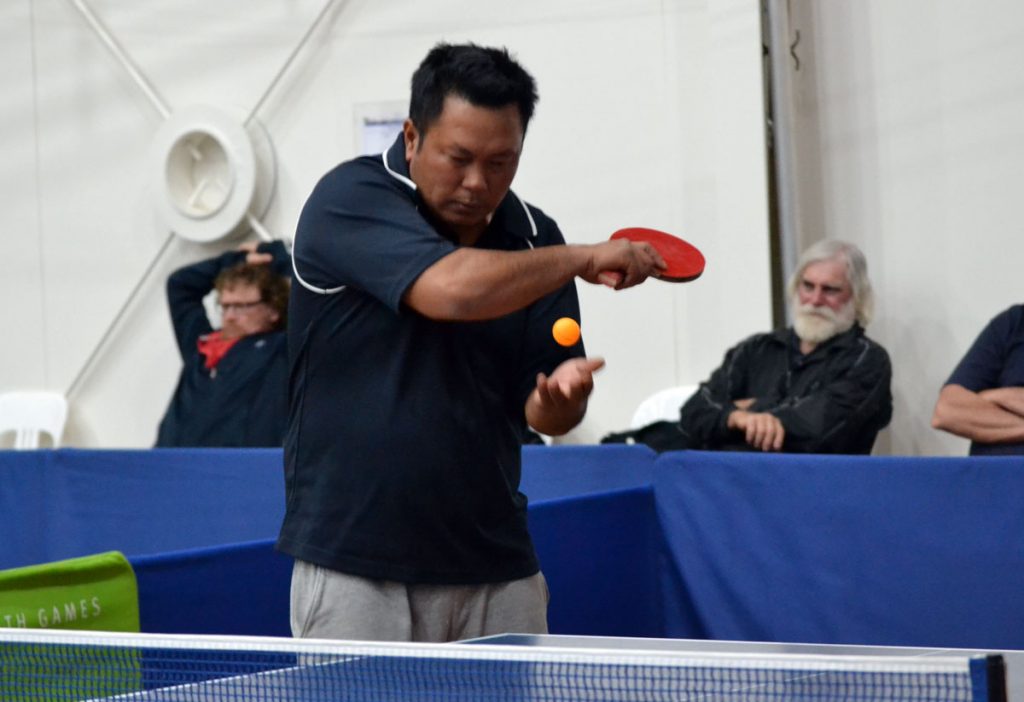 Considering his time away from the game, Nguyen's three singles wins mark him as the biggest threat to any side this season; and with Dylan Wood also recording three wins, clearly he too is in for a good season.  In subbing for Paul Keally, Andrew Jones contributed two rubbers.  When Keally returns this could be the team to watch.
Pickings were very slim for MJM Automotive – captain Nick Barlow downed Jones in three sets, and Barlow and Fox combined for a straight sets doubles win against Nguyen and Wood.  The surprise in this team was probably that Quentin Clark, who last season demonstrated he could take on and beat almost anybody, was kept winless.  That, no doubt, will change.
Final scores:  9 rubbers to 2 and 19 games to 7.
– Pinnacle Packers 9 (Arthur Paar, Ash Morrison 3, Jeremy Corrin 1) d Max Miller Carpets 2 (James Chick, Liam Wood 1)
Pinnacle Packers recorded a big win against Max Miller Carpets in their first match-up of the season.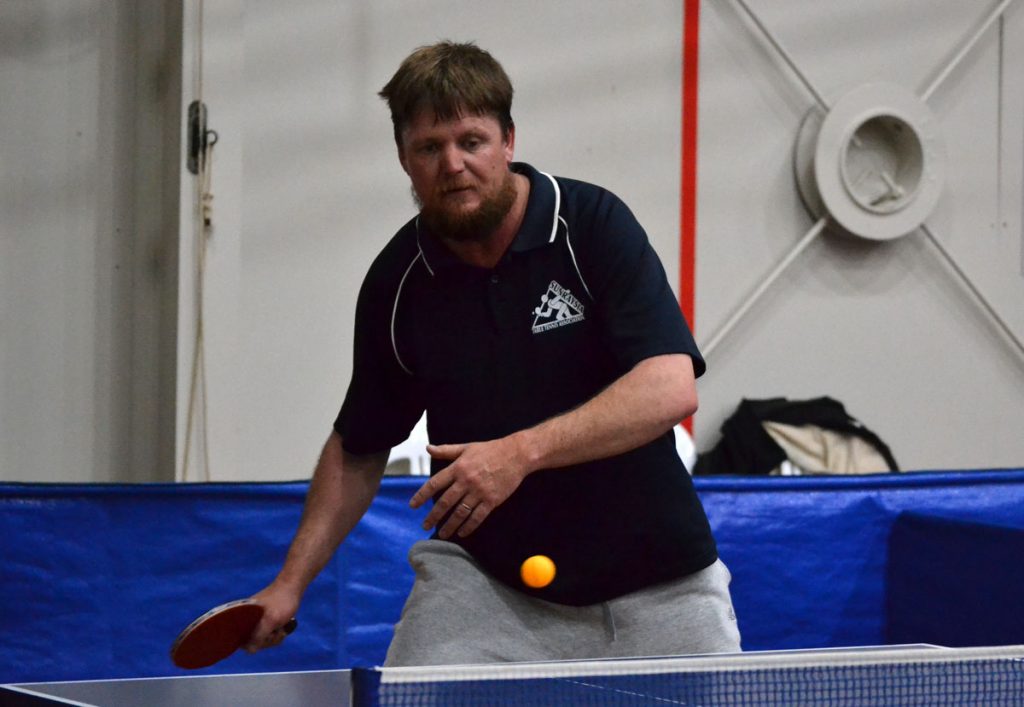 Captain Ash Morrison and number two Arthur Paar both took three rubbers, and number three Jeremy Corrin one.  Wins in both doubles rubbers added to winning shine.
It must be said though, that the Max Miller Carpets side did not go down without a fight.  There were six rubbers that went the full three sets, and all but one went to Pinnacle Packers.  Liam Wood, playing at number two for Max Miller Carpets, certainly got his money's worth, as all his rubbers went the full distance.  He lost to Morrison 13-15, 15-11, 10-15, lost a closer game to Paar 15-9, 14-16, 13-15, but popped up with the win against Pennant Three adversary Jeremy Corrin 12-15, 15-6, 15-10.  Earlier, Wood and captain James Chick were bested by Morrison and Paar (or Arthur & Ash; say it quickly and it gives the name of a famous American tennis player), 15-8, 8-15, 10-15.
A very encouraging start for Pinnacle Packers – their three players all have the capacity to unleash explosive type shots, something which the Max Miller Carpets trio do not have.
Final scores:  9 rubbers to 2 and 19 games to 9.
– Weightmans Packaging 7 (Kevin Johns 3, Terry Martin 2) d Mallee Meats 4 (Jason Gifkins 2, Tony Malycha, John Fitzpatrick 1)
 In the closest match of the round, Weightmans Packaging defeated Mallee Meats 7 rubbers to 4.
Weightmans Packaging captain Kevin Johns picked up three wins, number two Terry Martin two, and wins in both doubles rounded out their scoring.  Johns despatched all his opponents in two sets, and while Martin did likewise to Mallee Meats John Fitzpatrick, he had to earlier play much harder in his match-up with Tony Malycha.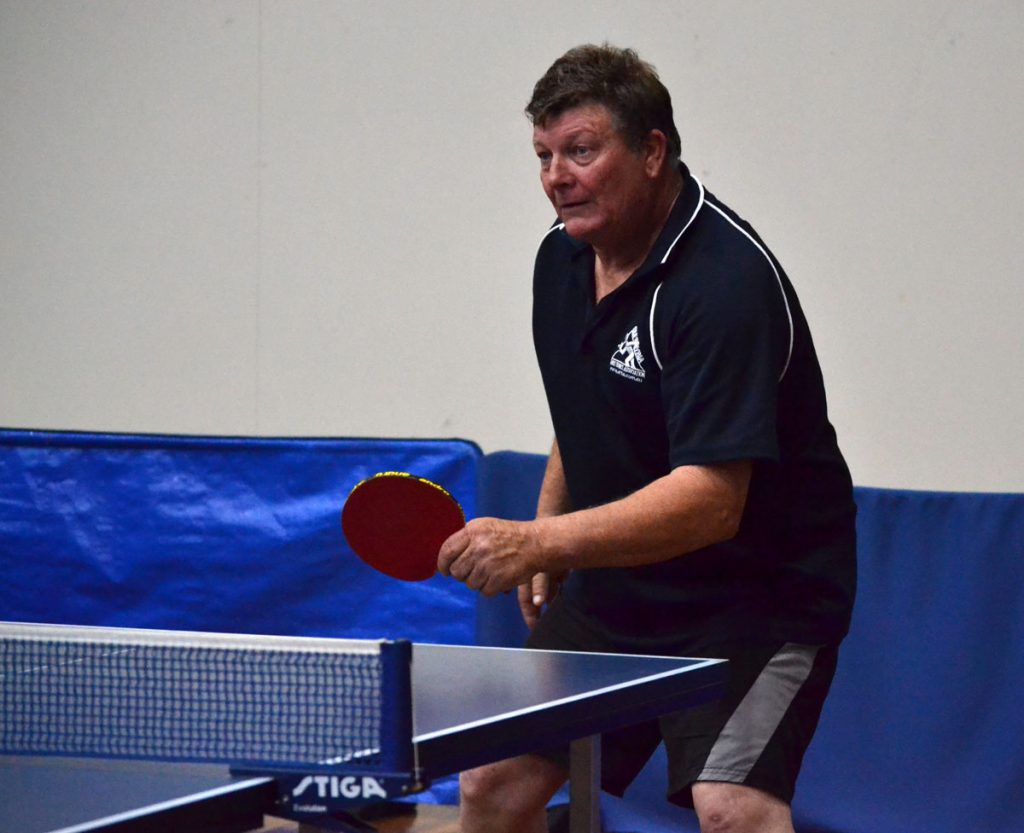 Only in the third set of their match did Martin get the upper hand to take the win 17-19, 15-13, 15-8.
The three Mallee Meats players were all successful in singles play, to varying degrees.  Captain Jason Gifkins took two rubbers, and Tony Malycha and John Fitzpatrick one each.  Malycha might consider himself lucky to get away with a 16-14, 9-15, 16-14 win against Weightmans Packaging number three Paul Fitzpatrick; however in the battle of the number threes John Fitzpatrick had Paul's measure in his 15-11, 15-10 win in rubber number eleven.
Final scores:  7 rubbers to 4 and 15 games to 10.
PENNANT THREE:

With two 6-5 results and another score of 7-4, this was an even start to the season for the teams in this pennant.
– MJM Automotive 7 (David Sergi 3, Luke Ljubic 2, Anthony Sergi 1) d Cookes Pools & Spas 4(Therese Fitzpatrick 2, Aidan Riordan 1)
In taking three singles rubbers,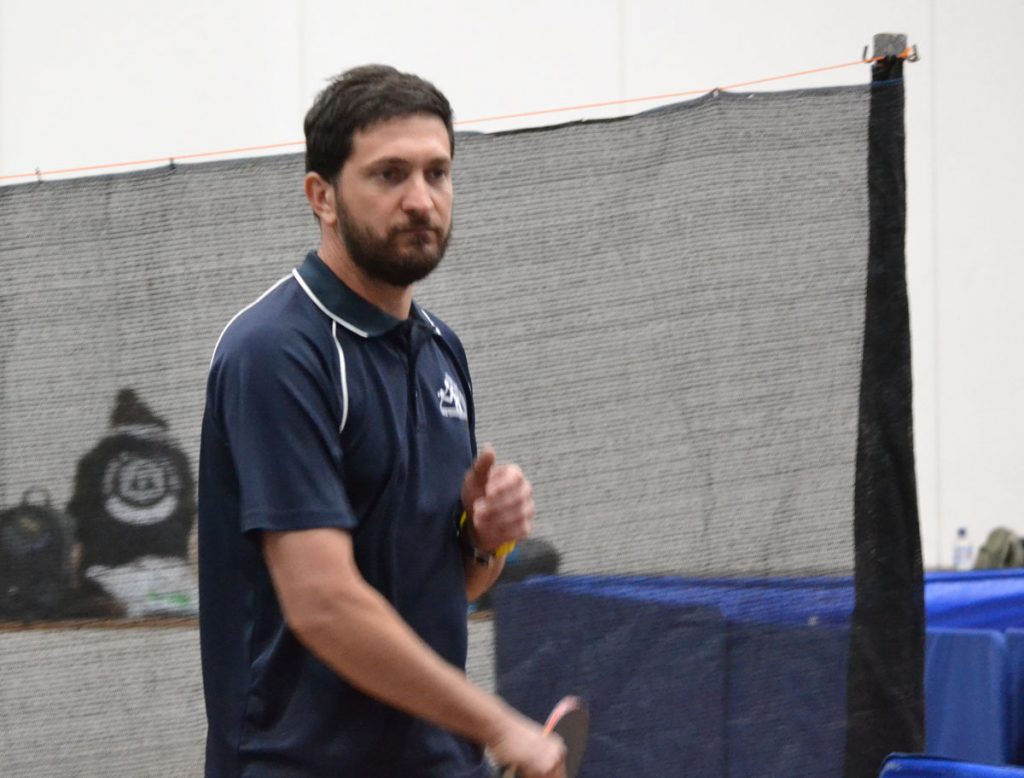 MJM Automotive captain David Sergi took up where he left off in the recently completed Winter Pennant.  Supported by Luke Ljubic, playing at number three, with two wins and Anthony Sergi chipping in one, that effort really set his side up for the win.
The doubles rubbers were shared; the Cookes Pools & Spas pairing of Therese Fitzpatrick and Aidan Riordan getting the better of the Sergi cousins, David and Anthony 11-15, 15-8, 15-11.  Later, David Sergi and Luke Ljubic only got control of the second doubles rubber in the final set, defeating Fitzpatrick and David Tanner 13-15, 15-12, 15-6.
Anthony Sergi and Dave Tanner filled in for their respective teams, and when they met in rubber number two, produced one of the closer games of the night, Sergi wearing Tanner down to win 13-15, 15-12, 15-9.  The other close game was played between Luke Ljubic and Therese Fitzpatrick, Fitzpatrick just edging Ljubic in each set 15-13, 16-14.
Final scores:  7 rubbers to 4 and 15 games to 10.
– Mallee Meats 6 (Tom Morrison 3, Leonie Dunkley 2, Rachel Fitzpatrick 1) d Regional Taxation Services 5 (Marcus Cimino 2, Karly Leach 1)
Singles play got Mallee Meats home in this match with Regional Taxation Services.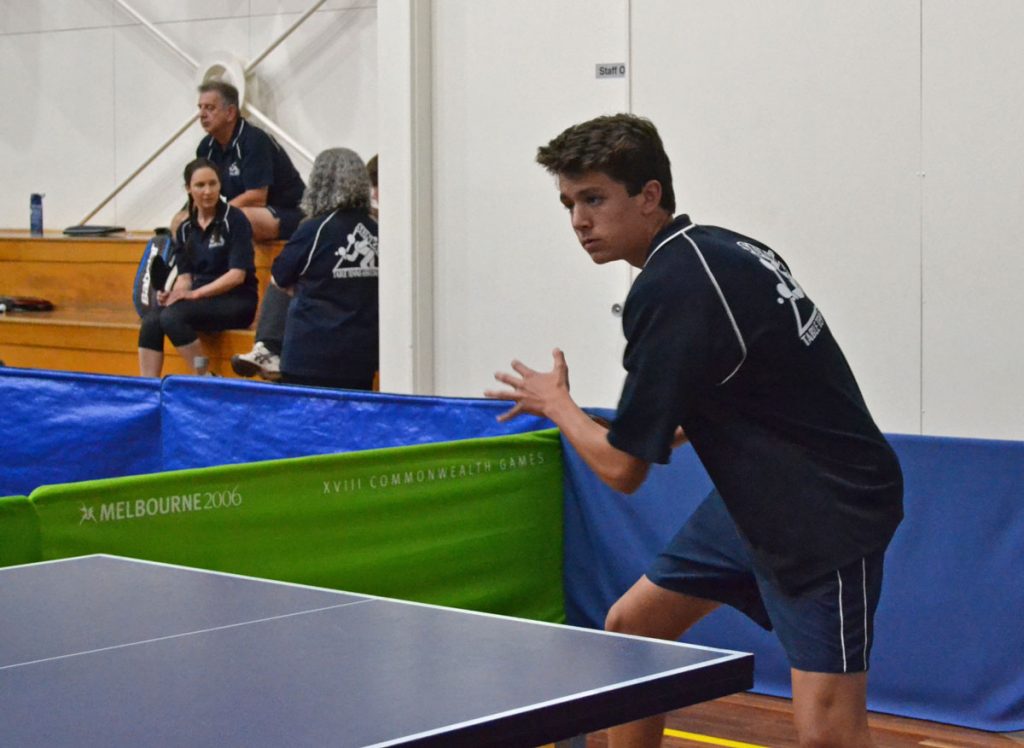 With captain Tom Morrison firing with three, Leonie Dunkley two, and Rachel Fitzpatrick one, Mallee Meats did enough to down their opponents.
Regional Taxation Services took the other five rubbers, which of course includes both doubles rubbers which were keenly contested.  Regional Taxation Services captain Marcus Cimino and Karly Leach had a good dust-up with Morrison and Fitzpatrick in rubber number four, winning 10-15, 15-10, 15-10.  Later Cimino and Matt Sires, up from playing Pennant Four in the recent Winter Competition, played very steadily to deny Morrison and Dunkley in another three setter 9-15, 15-10, 15-12.
Final scores:  6 rubbers to 5 and 15 games to 11.
– Weightmans Packaging 6 (Sabrina Fitzpatrick 3, Brice Lock 2) d Sammy's Slammers 5 (Rohan Reimers 2, Peter Lock, Nick Kiapekos 1)
Weightmans Packaging took a close 6-5 win against Sammy's Slammers.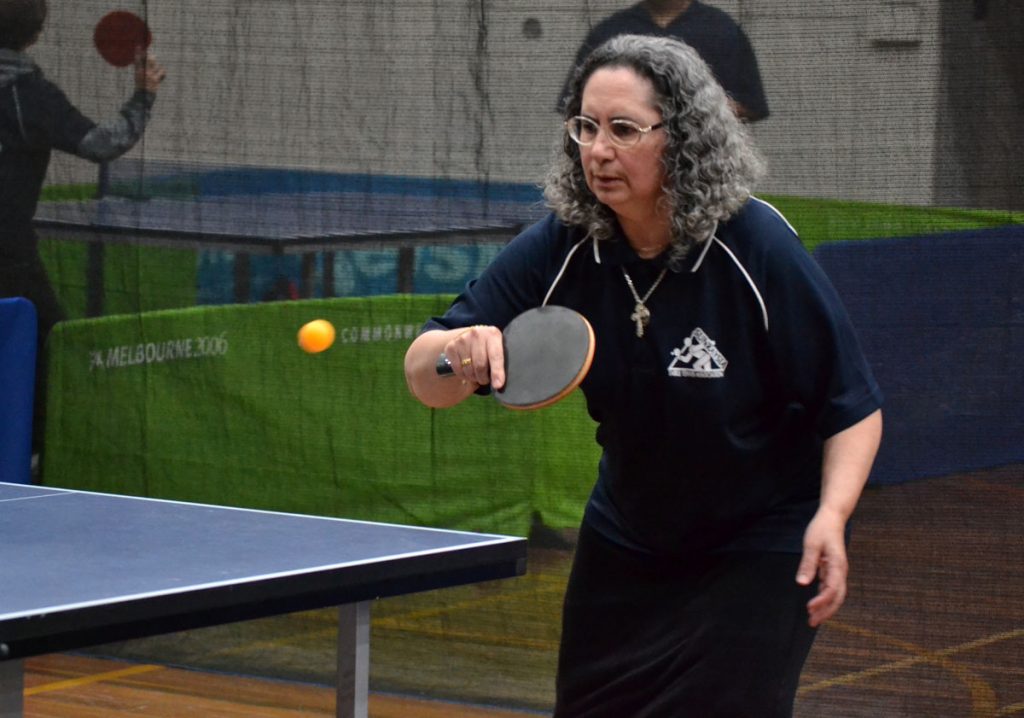 With Sabrina Fitzpatrick taking three rubbers, and Brice Lock two, the importance of the doubles once again became evident.
Fitzpatrick's wins did not come easily – she dropped the first set to Peter Lock 7-15, and had to stave off a late attack in the third set to win.  It was a similar story when she played Rohan Reimers later, Sabrina getting up in a close one 15-9, 9-15, 15-12.
Brice Lock took two, but was certainly not outclassed in the one he did not win, losing to Reimers 17-19, 17-19.  Nick Kiapekos also gave Brice a good work out, with Brice winning that one 15-8, 12-15, 15-9.
For Sammy's Slammers, Reimers took two, and Peter Lock and Nick Kiapekos one each.
The Weightmans pairing of Fitzpatrick and Brice Lock were the better combination in the match with Reimers and Peter Lock winning 15-11, 15-8.  The tables were turned in the second doubles though, Reimers and Kiapekos winning in three sets against Brice Lock and Ayden Costs 11-15, 15-9, 15-9.
Final scores:  6 rubbers to 5 and 14 games to 13
PENNANT FOUR:
With the introduction of the new 'Fast Fifteens' format this led to Fast and Furious play in Pennant Four with two hotly contested matches.
– Mallee Meats 6 (Jacinta Ljubic, Isaiah Bettess 2, Hollie Lock 1) d Dunkley Scales 5 (Miya Lock, Kayla Bettess 2)
This match was a highlight of the night with two players making their debutant appearance. As it turns out the two debutants played the first match of the evening. Mallee Meats' Hollie Lock was pitted against Dunkley Scales Rylie Sindely in what turned out to be a very good close game. The match displayed many momentum swings as both players rallied well with Lock prevailing in two tight sets 15-13, 15-10. In the third match of the evening there was a bit of sibling rivalry with Isaiah Bettess taking on sister Kayla Bettess. Isaiah started well winning the first set 15-6 before Kayla hit top form and won the second 15-11 and then kept this momentum going in winning the match 15-13 in what many would describe the result as being a boil-over.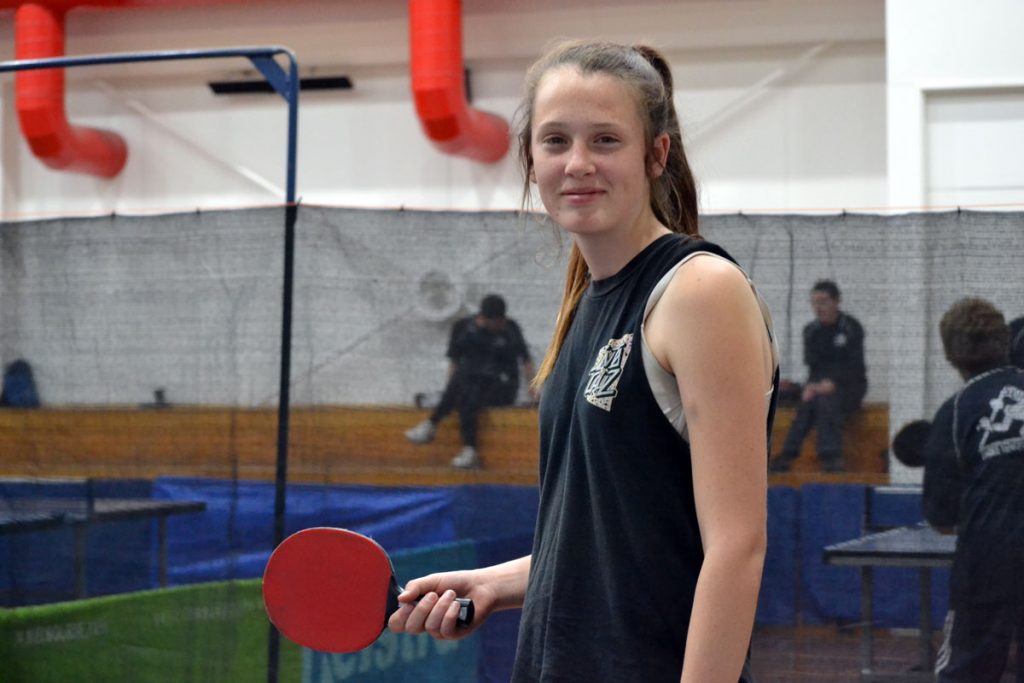 With Kayla playing well it was going to be a challenge for the Butchers' number two player Jacinta Ljubic to prevail in their match with Ljubic playing well in going down to Lock in three close sets earlier in the night. Both players exchanged long rallies before Ljubic won the war of attrition and the first set 15-12 and with the dam wall broken romped to take the second set 15-2 and the match. In the closest match of the night the two opposing Captain's Isaiah and Miya played an outstanding match. Bettess took the first 15-7 before Lock bounced back in taking the second 15-13. The third set could have gone either way with both players having their chances but it was Bettess who prevailed 17-15 in a gripping finale. The final score-line went the way of Mallee Meats 7-4.
– Tankard Dental 7 (Dave Tanner 3, James Bennett 2) d MJM Automotive 4 (Kim Avers 2, Shirley Whitecross, Nathan Beard 1)
Tankard Dental have got off to an ideal start this season in downing MJM Automotive with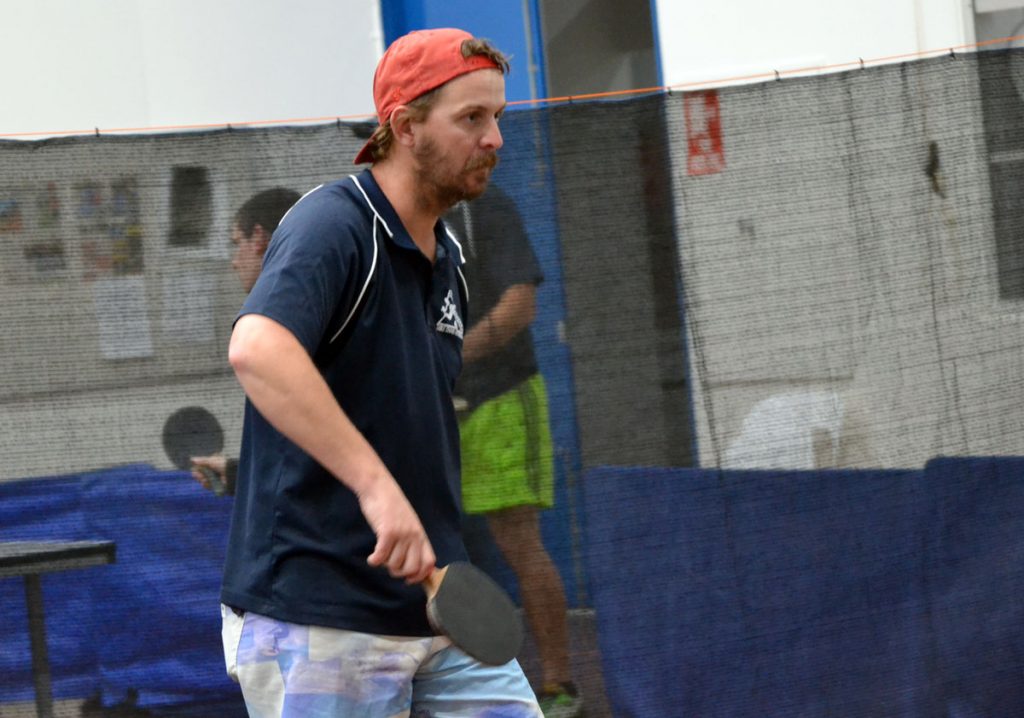 Tankard's captain Dave Tanner having a great night in winning all of his three singles matches and combining well with his team members in securing two hard fought doubles victories. James Bennett, making his first senior appearance, played well in winning two vital singles matches for the Dentist's. For the vanquished Kim Avers played well in winning two matches but was unable to topple her opposing Captain Tanner as he won this close match 8-15, 15-11, 15-9. Again doubles were important and Raylee Waugh teamed well with Tanner in defeating Avers and Beard 15-8, 11-15, 15-8. Overall it seemed that all the close matches went the way of Tankard Dental and they ground their way to a 7-4 victory over MJM Automotive.