Read Time:
5 Minute, 0 Second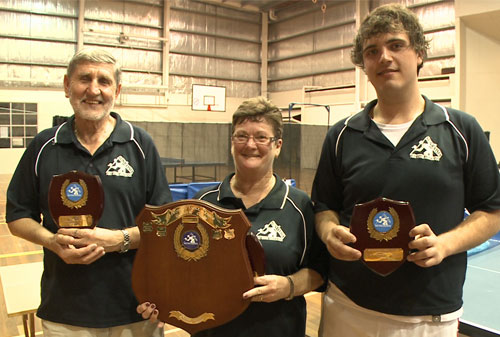 STTA PENNANT TWO 2011
Our two experienced table tennis watchers who sit at the esky each week have looked over the pennant two teams for 2011 and have come up with their expert opinions on each team and their premiership chances. These two experienced campaigners have watched many a game in their time and their views should be respected, we think.
Remember the old saying respect your elders!!!!
Bob says on paper his March flag favourite is PINNACLE PACKERS. He feels this team of Peter Midgley, Arnold Jago and the smiling assassin David Balshaw are loaded with experience and have what it takes to win a flag. Their games comprise a cunning mix of spin, tricky serves and patience. Bob has done his homework as he knows Midge has plenty of finals experience having played in seven pennant one flags dating back to 1987. Midge also played in a premiership in pennant two in 2010 and like his beloved Magpies he is looking for back to back flags. If they do manage this feat there will be no Bucks/Malthouse confusion on who will carry on with the coaching at the Packers, Midge is adamant that he has the job for life!!!!!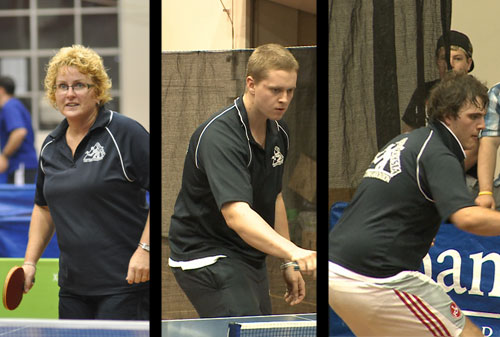 John doesn't always agree with his old mate Bob and he likes the chances ofFISHERS IGA which has a mix of youth and experience and of course he likes the form of his daughter Lee Thomas. Thomas was the winter singles aggregate winner in 2010 and has the form on the board. Her team mates Nick Barlow and Robert Chiswell will offer good support and the calming influence of Thomas will be important as Fishers work toward the Holy Grail. Lee will also have the added advantage of having husband Sandy at home to offer his valued advice during the long campaign toward the finals.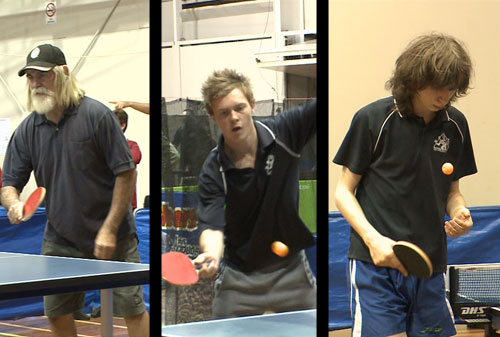 As we all know it will not just be a two horse race as this pennant is always close.
All the other teams have realistic chances at the flag race. Opponents ofTANKARD DENTAL will find it difficult to extract a victory from this very talented team. Skipper Andrew Jones always remains unfazed and will talk up his players on any occasion as a realistic flag chance. His team mates Damien Ford and Samuel McDonnell are two players to watch and Bob has tipped McDonnell to be the leading number three player for the season. He continues to work hard on his game and has plenty of time to dissect his opponents' games on the drive from Walpeup each week. Ford is a real up and comer as revealed in his early season form and he has come a long way since joining the table tennis ranks not that long ago.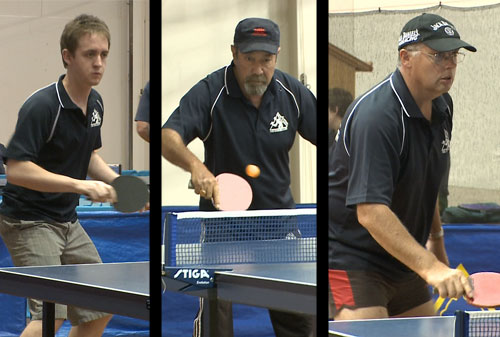 The SPANLINE team of Daniel Jansen, Seval Fuat and Anthony Fox are a difficult combination for any of their opponents and should be there at the business end of the season. Jansen has been rewarded for his good form in the summer pennant and on the grading nights with a number one position. By far he is the youngest number one and his team mates Fox and Fuat offer plenty of experience to this young leader. This Spanline combination knows how to construct a match winning plan and expect them to be thereabouts when it counts.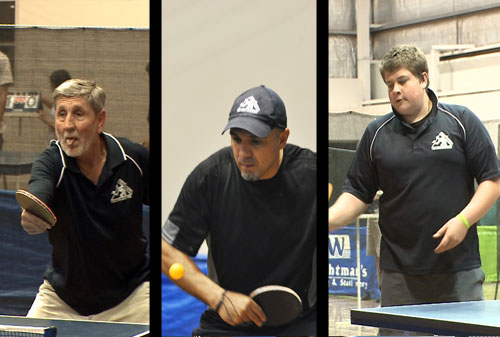 MALLEE BEARINGS are a team full of energy and will leave nothing at the table in their quest for a finals berth. Without a doubt skipper Arthur Paar plays the most energetic game of all in pennant two. He will be switched on at full pace from match one and will not slow down until his team finish their season whenever that may be. Paar, the elder statesman of pennant two, belies his age as he throws himself around the court in his endeavour to bring his younger opponents down. In contrast his fast improving team mate Matt Burns is the second youngest player in this pennant. He is learning fast and deserves his spot in this tough pennant. The third member of the team Sony Sefer is the hardest worker at improving his game. Will all this hard work bear fruit this season? Sony thinks about the game a lot and plays his opponents over and over in his mind leading up to comp night !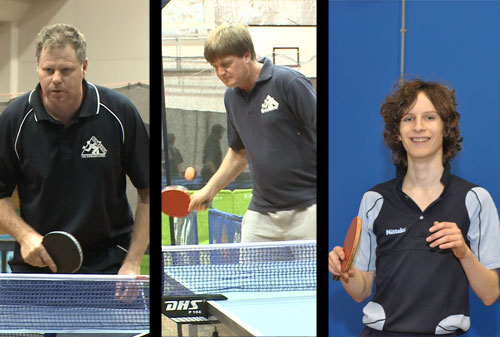 Last but not least look out for MAX MILLER CARPETS in 2011. Skipper Ross Humphreys is hungry for success. He is a proven finals campaigner having won P2 premierships in 2008 and 2009. He has a knack of instilling a great team spirit in his squad and this year will be no exception. He has talented team mates Ashley Morrison and Abraham McDonnell to mould into a winning combination. When Humphreys has his match face on look out, he has a solid game capable of beating anyone in this very tough pennant. Carpeters number two Ash Morrison will offer excellent support to his team mates and is a very reliable player and a very capable doubles player. Number three Abraham McDonnell promoted from P could be a real surprise packet. His game is improving rapidly and he will never be shy giving his team mates and opponents a few tips on how to improve their games. This team should not be taken lightly and with Mr. Humphreys at the helm they could be the real deal.
Bobs 2011 Tips
Premiers: Pinnacle Packers
Runners up: Spanline
Singles Aggregate: Daniel Jansen
Number Two aggregate: Arnold Jago
Number Three aggregate: David Balshaw
Bob's other tip: My soft drinks are the coldest in Sunraysia.
Johns 2011 Tips
Premiers: Fishers IGA
Runners up: Don't care as long as Lee wins
Singles aggregate: Lee Thomas (I taught her everything she knows)
Number Two aggregate: Nick Barlow (Lee's team mate)
Number three aggregate: Robert Chiswell (another of Lee's team mates)
John's other tip: Prepare yourself for many five setters in Pennant two!!!!
Next week we look at the Pennant 3 contenders.