Read Time:
17 Minute, 3 Second
Sunraysia Table Tennis Winter Pennant Grand final: –
PENNANT ONE: 
–   Fishers IGA 6 (Wayne Carmichael 3, John Gray, Kevin Johns 1) d Dunkley Scales 5 (Shannon Bowen, Andrew Cannard 2)
PENNANT TWO:
 – Spanline 6 (Geoff Wright, Matthew Burns 2) d Weightmans Packaging 2 (Sony Sefer, Tony Malycha 1)
PENNANT THREE:
 – Weightmans Packaging 6 (Rod Healy, Jai Green 2) d Pinnacle Packers 2 (Peter Edwards, Rachel Fitzpatrick 1)
PENNANT FOUR: 
– Max Miller Carpets 6 (Kumail Jaffry 3, John Fitzpatrick 2) d Fishers IGA 4 (Cambell McKenzie 2, Ben Hosking 1)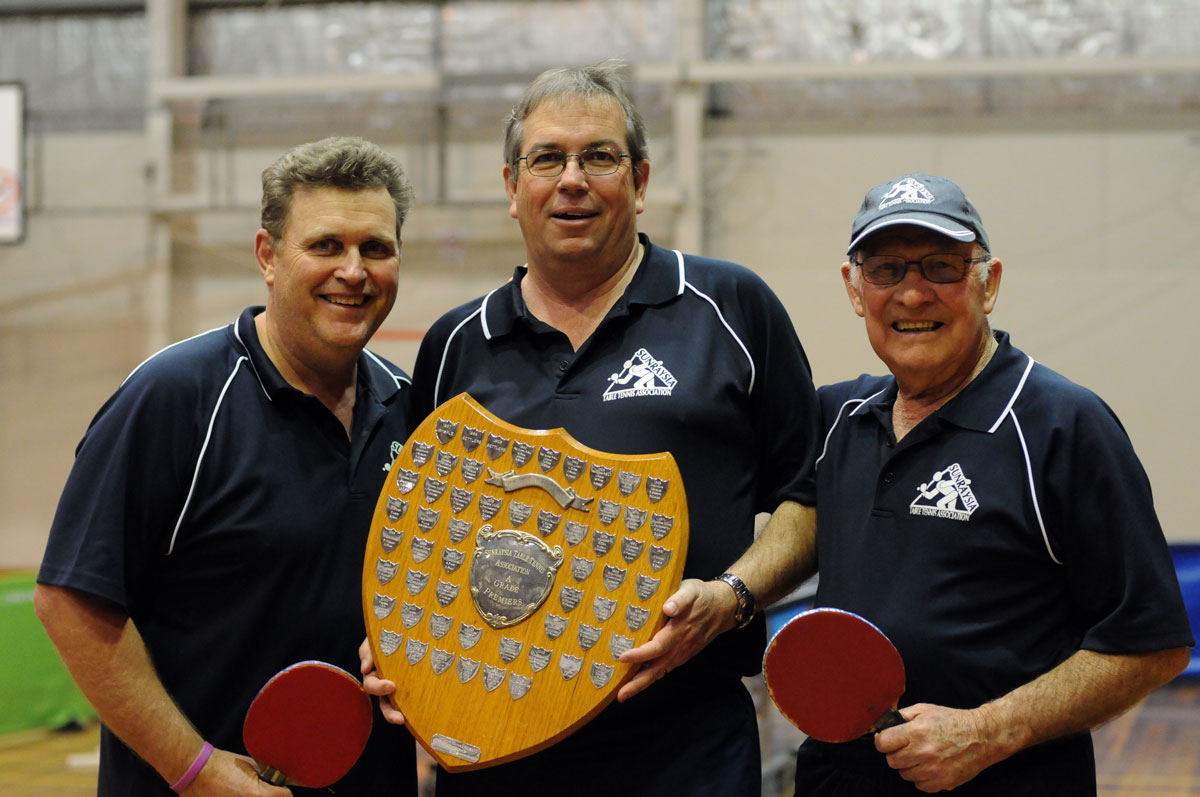 Fishers IGA are the winners of the 2014 Winter Pennant.
PENNANT ONE:
 Fishers IGA are the 2014 Sunraysia Table Tennis winter pennant premiers after defeating Dunkley's Scales in an exciting and entertaining grand final. For the third year in succession the premiership was decided with a 6-5 result, a pleasing statistic for the grading committee.
The Fishers IGA combination of Wayne Carmichael, John Gray and Kevin Johns played consistent table tennis not only through the season but were able to perform during their two finals against a talented team who had worried them in the home and away season
–   Fishers IGA 6 (Wayne Carmichael 3, John Gray, Kevin Johns 1) d Dunkley Scales 5 (Shannon Bowen, Andrew Cannard 2)
Dunkley's Scales also played well right throughout the season and were not disgraced in the final. They were so close to victory when late in the match Dunkley's skipper Shannon Bowen played opposing number one, finals specialist Wayne Carmichael.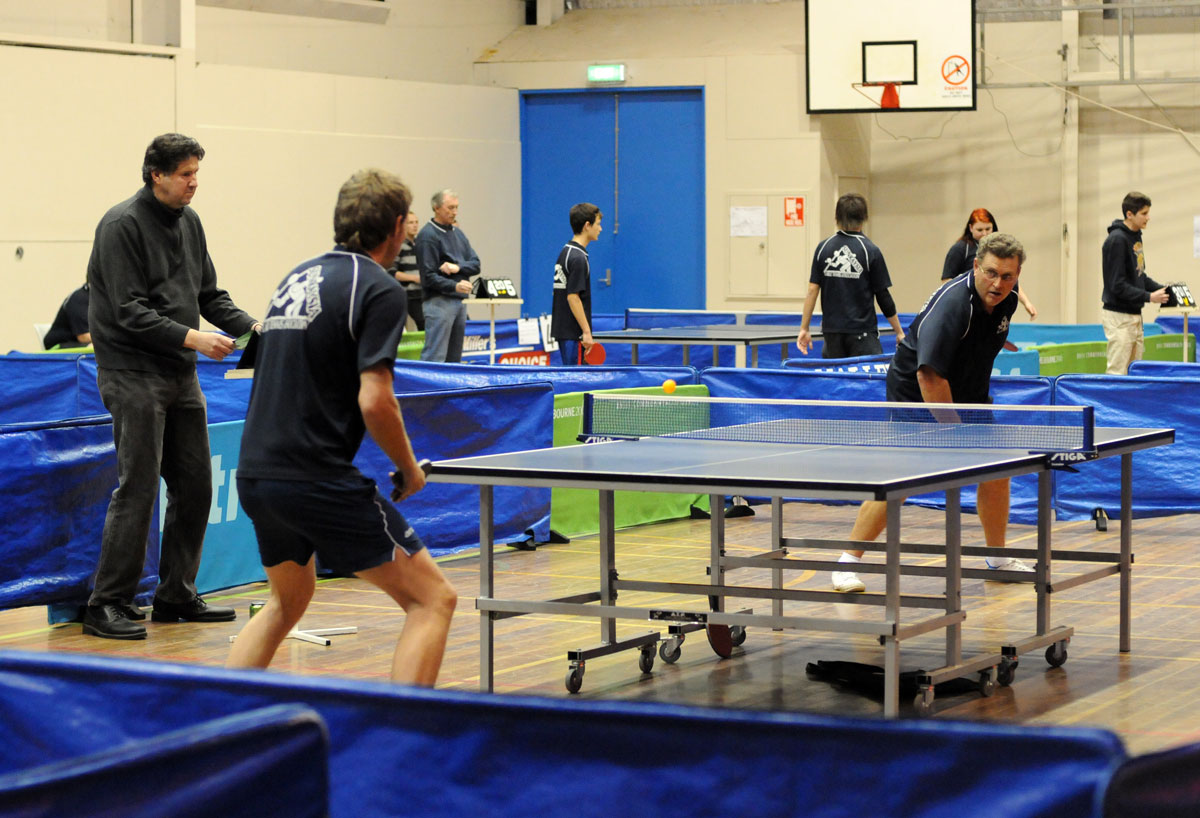 In the fifth the score line stood at nine all and Bowen was on the attack however Carmichael drawing on all his experience picked up the final two points to give his team a 5-4 lead.
This match was an outstanding highlight and truly a classic with both players putting on a top display of attacking and defensive table tennis for the spectators fortunate enough to witness it. Bowen at times had Carmichael in trouble in a way that he only can play. Carmichael took the first game narrowly and in the second took a 5-0 lead before Bowen lifted his game dramatically taking the game 11-6 in a brilliant turn around. The third was outstanding with both players not giving an inch but Bowen remained calm and took a two games to one lead. Carmichael under pressure now fought back to take the fourth.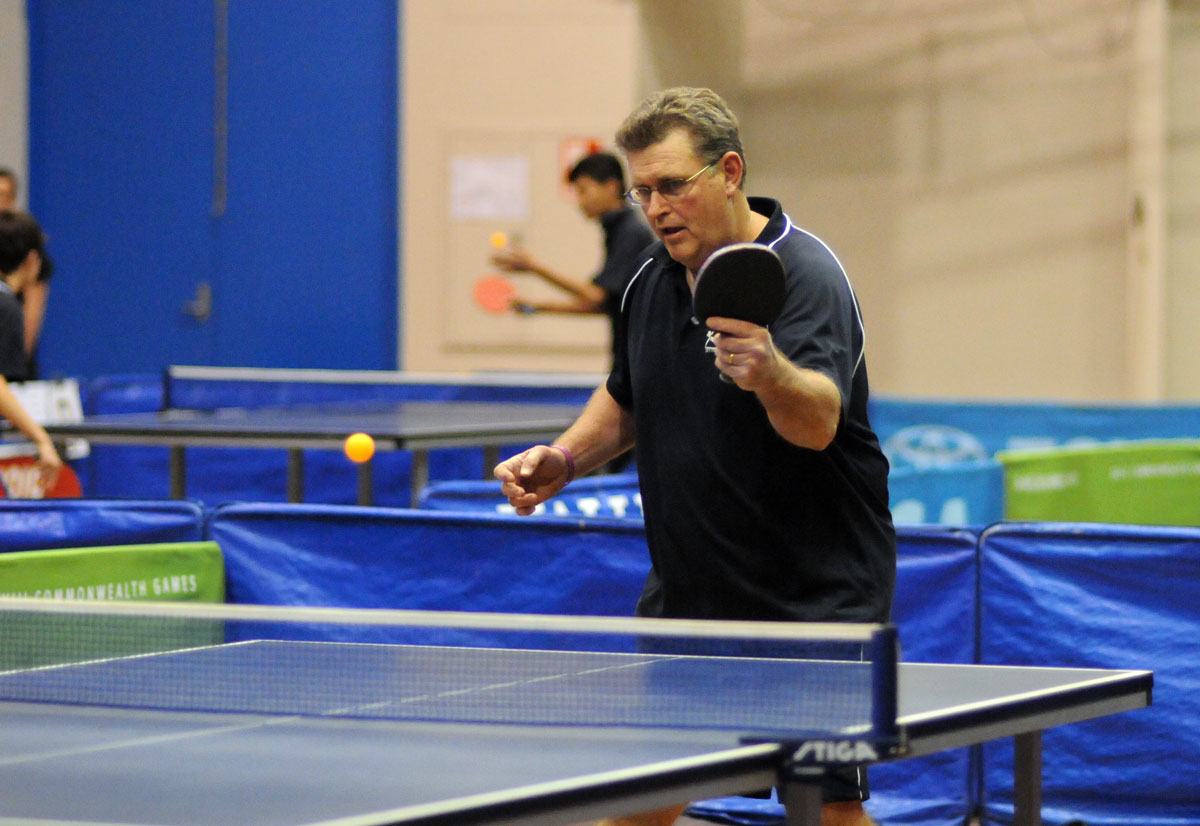 In the fifth Bowen at one stage took a 6-3 lead and it was then Carmichael who lifted with some looping forehands which made it difficult for Bowen to counter and Carmichael took a late lead only to see Bowen rally and level the game at 9 points all.
Carmichael was able to remain calm even though Bowen had him under extreme pressure and it was Carmichael who hung on to win 11-8 6-11 13-15 11-6 11-9. This had been the game of the season and Bowen had been outstanding in defeat.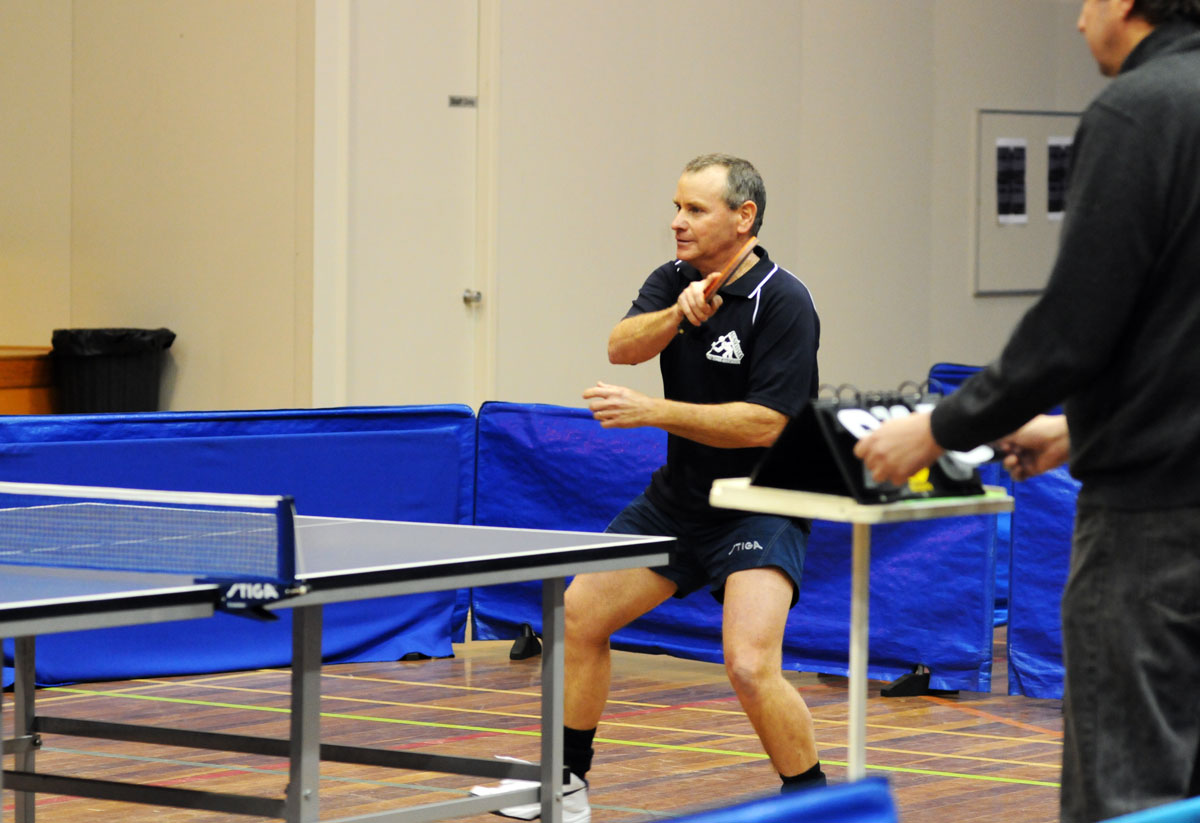 When Andrew Cannard for Dunkley's won the next match in four sets against John Gray the match stood at five rubbers all and the match was in the balance.
Fishers Kevin Johns then stepped up to the table against Arthur Paar to decide the premiership. This season they had met on two occasions with Paar successful in both matches.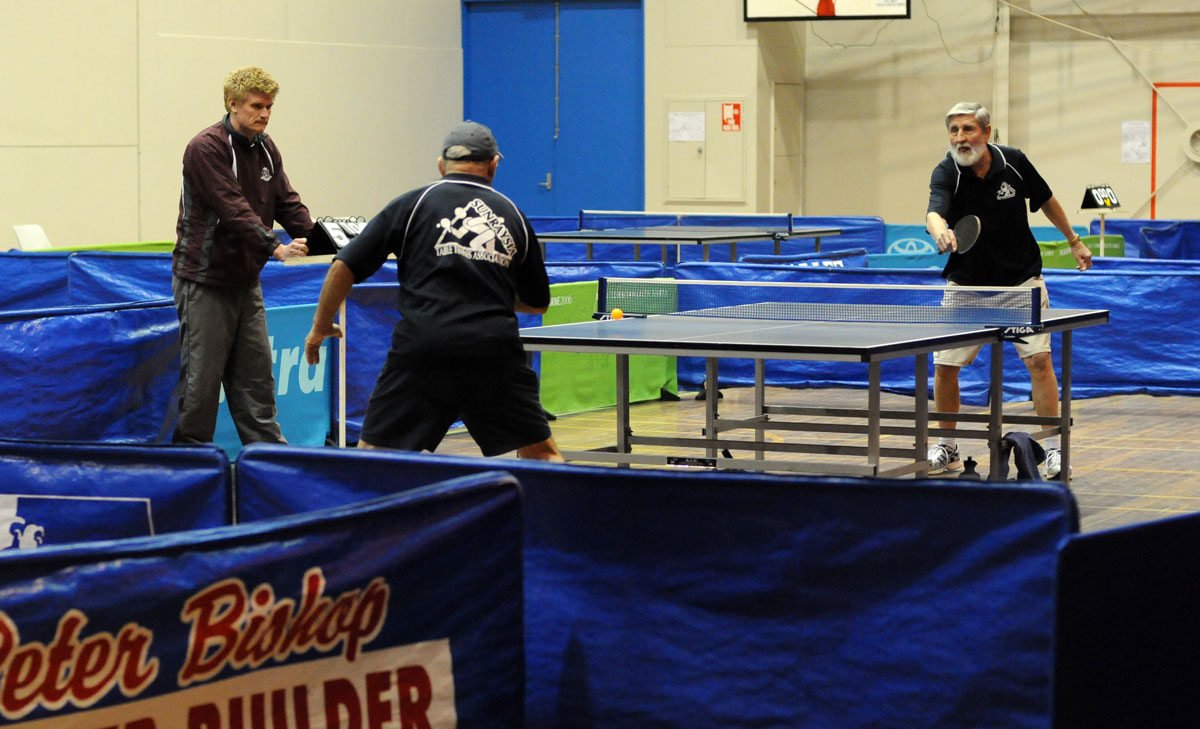 Paar was off to a flyer in the first however it was Johns who steadied and in a methodical and controlled manner he was able to control the match winning 11-6 11-4 11-5 to give Fishers the 2014 premiership.
For the victors Wayne Carmichael had won three singles while John Gray and Kevin Johns won one each.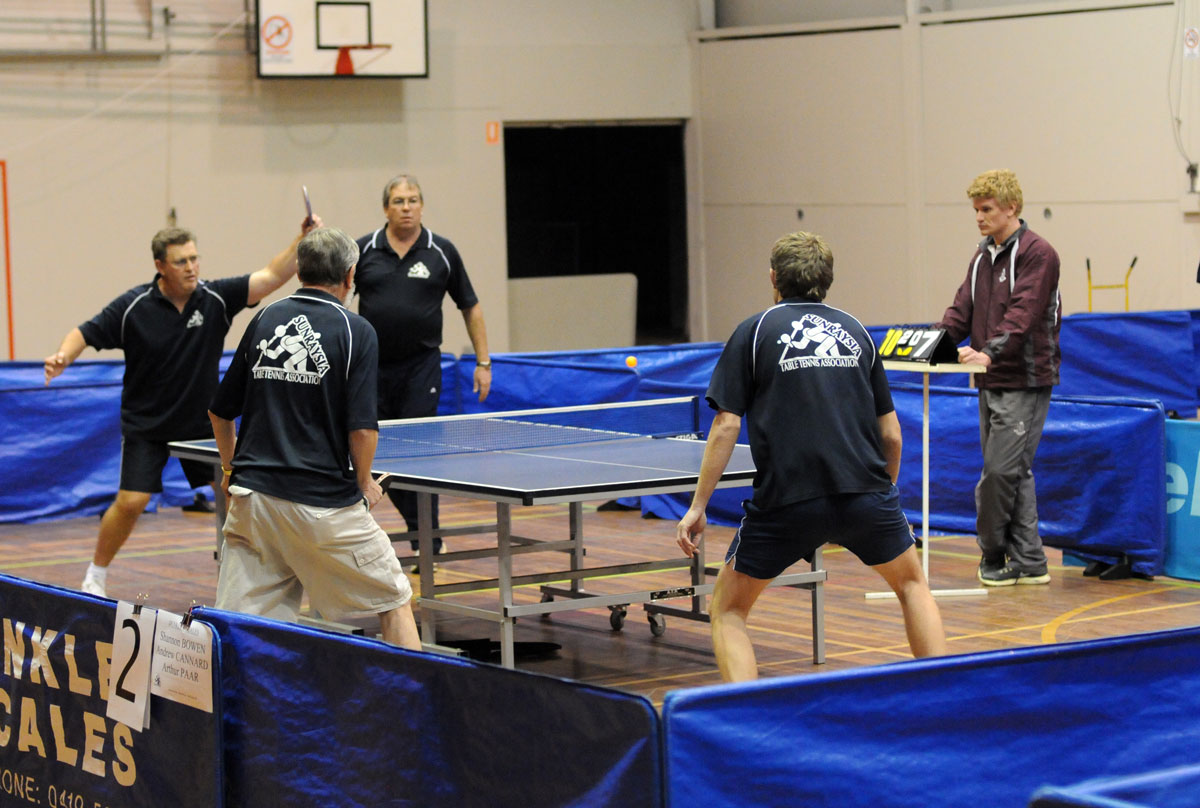 The first doubles was won by Fishers pair Carmichael and Gray. For Dunkley's Shannon Bowen and Andrew Cannard won two singles each and they combined to win the second doubles.
On national lefties day Wayne Carmichael had played inspiring table tennis to win his twelfth winter premiership while Kevin Johns had tasted success for the sixth time.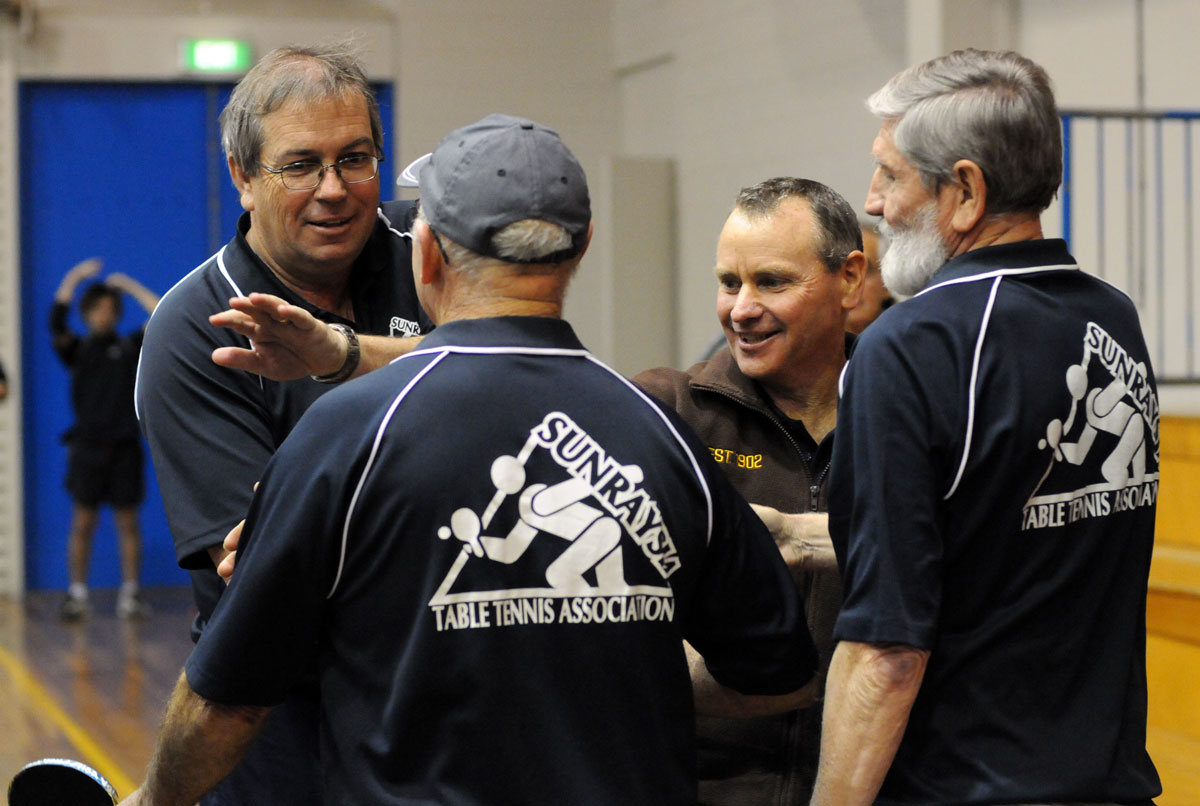 For John Gray victory was particularly sweet as this was his first win in a long career and after almost fifteen season. Gray's last premiership actually came in pennant two in 2000 so he would savour this moment.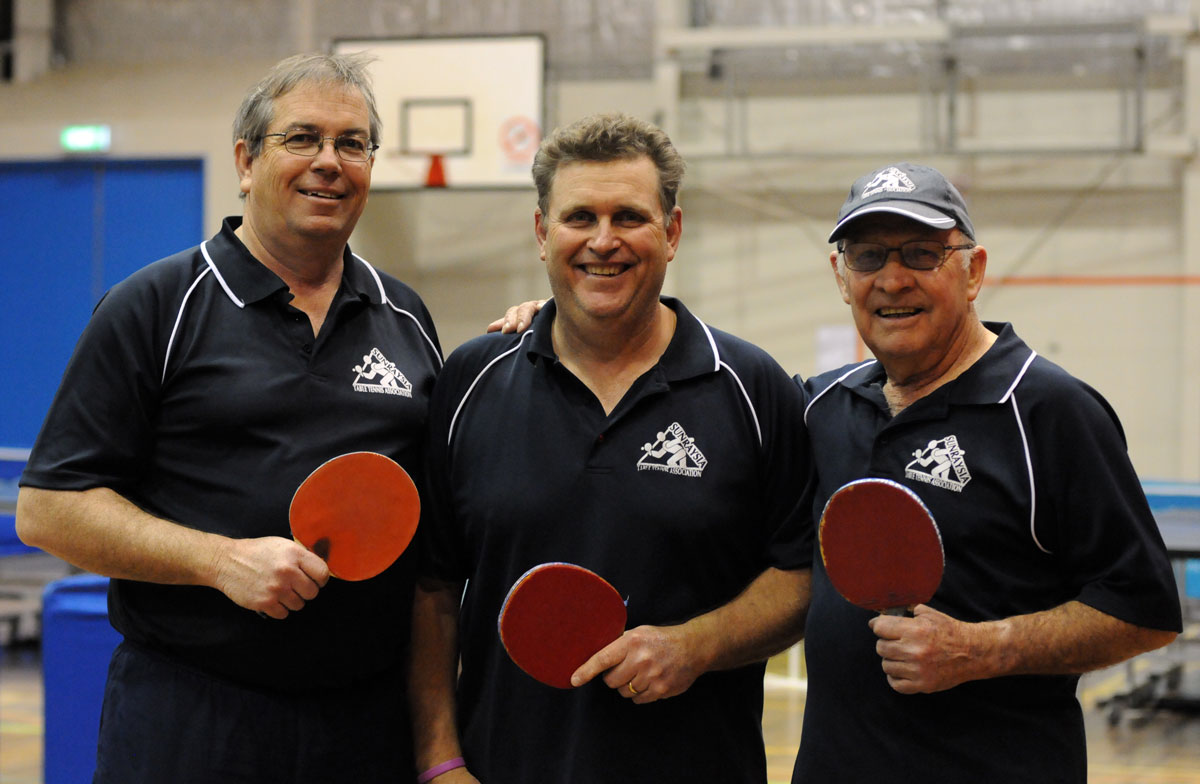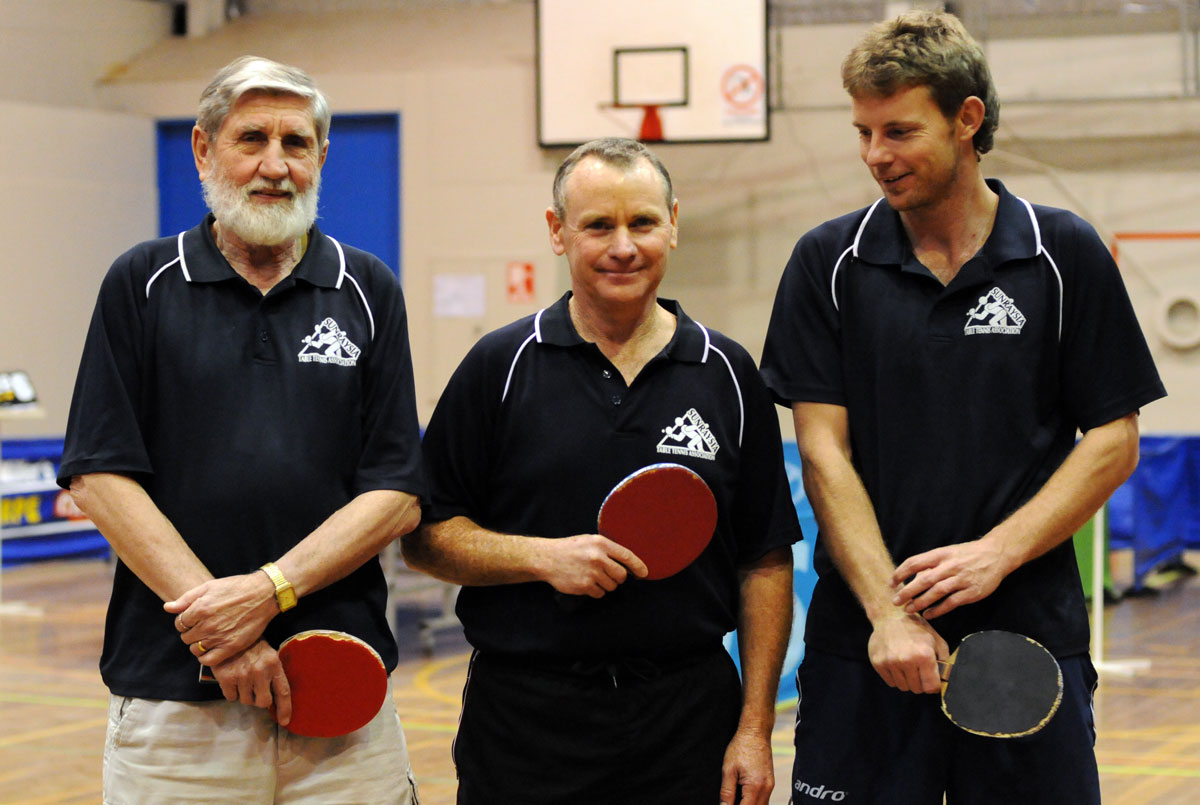 PENNANT TWO: –
Funny things happen in finals competition.
Teams which seem out of contention at one time, may, in a matter of a couple of weeks be world-beaters, and no apparent reason can be found for this change of fortune.
The story of the winners of the match falls into that category.
But before that, just to recap on how these two teams came to be in the Grand Final – Weightmans Packaging were the form team of the competition; in the middle of the season they won nine games straight, and by season's end sat two games clear at the head of the ladder.  Spanline had led the competition early, but in the second half of the season slumped from first to fourth, winning just two of their last seven matches.  Their cause was not helped when their number two had to pull out at that time, and eventually Matt Burns picked up the vacant spot.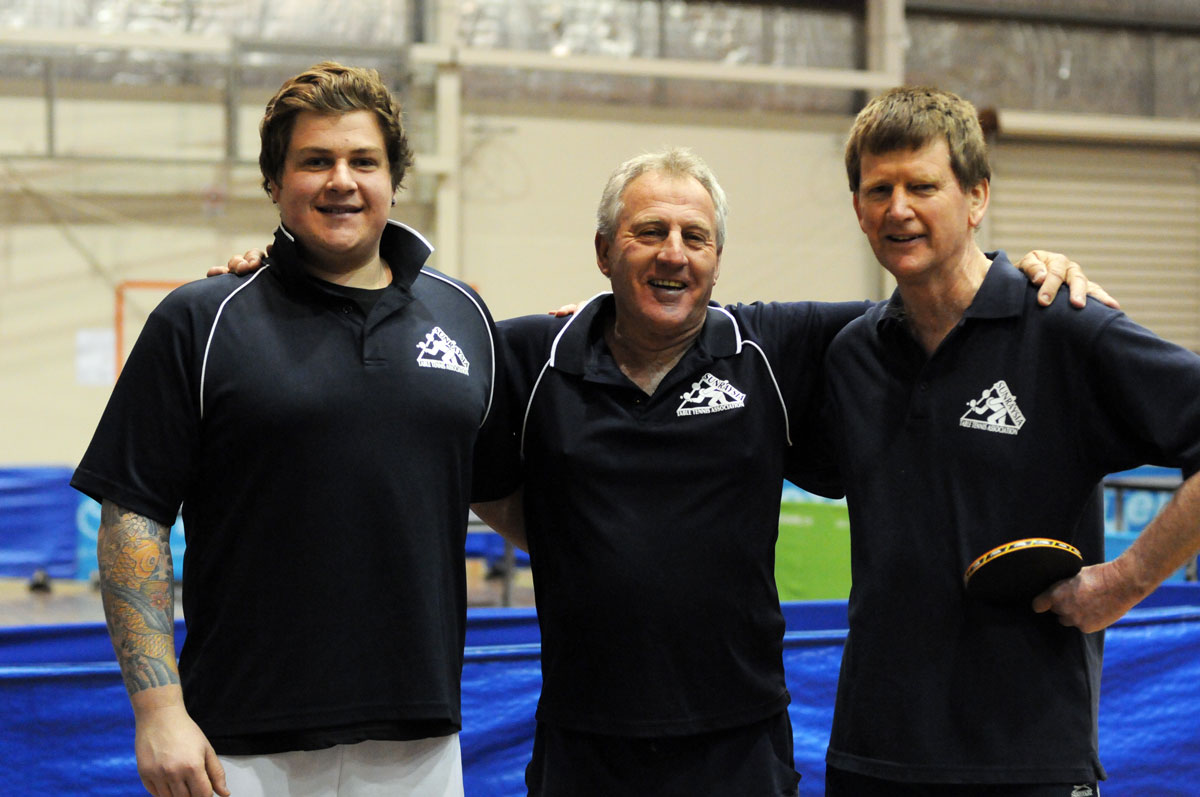 – Spanline 6 (Geoff Wright, Matthew Burns 2) d Weightmans Packaging 2 (Sony Sefer, Tony Malycha 1)
Weightmans then earned their Grand Final spot with a crushing 6-2 win over second-placed Pinnacle Packers in a match where the Weightmans pair of Sony Sefer and Tony Malycha both defeated Pinnacle Packers captain Peter Midgley, to set up their win.
Spanline, of course, had to come from fourth – their Semi Final match was against the team which had beaten them the previous week in the final round of competition.  On that occasion, they had lost 6-5, but a week later the tables were reversed, and Spanline came away with a 6-4 win.  In the Preliminary Final, Spanline met Pinnacle Packers, smarting from their loss to Weightmans.  Matt Burns was now starting to hit his straps, in this match he and his captain Geoff Wright won all their singles to set the team up for a 6-3 win and a berth in the Grand Final.
Despite this recent burst of good form, Spanline were by no means favourites.  In the match-ups Wright and Sefer were pretty even, Jago and Burns was an unknown, and Malycha and Fitzpatrick had had some tussles in the past, with Malycha currently ahead.
And it was Malycha who drew first blood with a straight sets win over Fitzpatrick, 5, 7 and 5.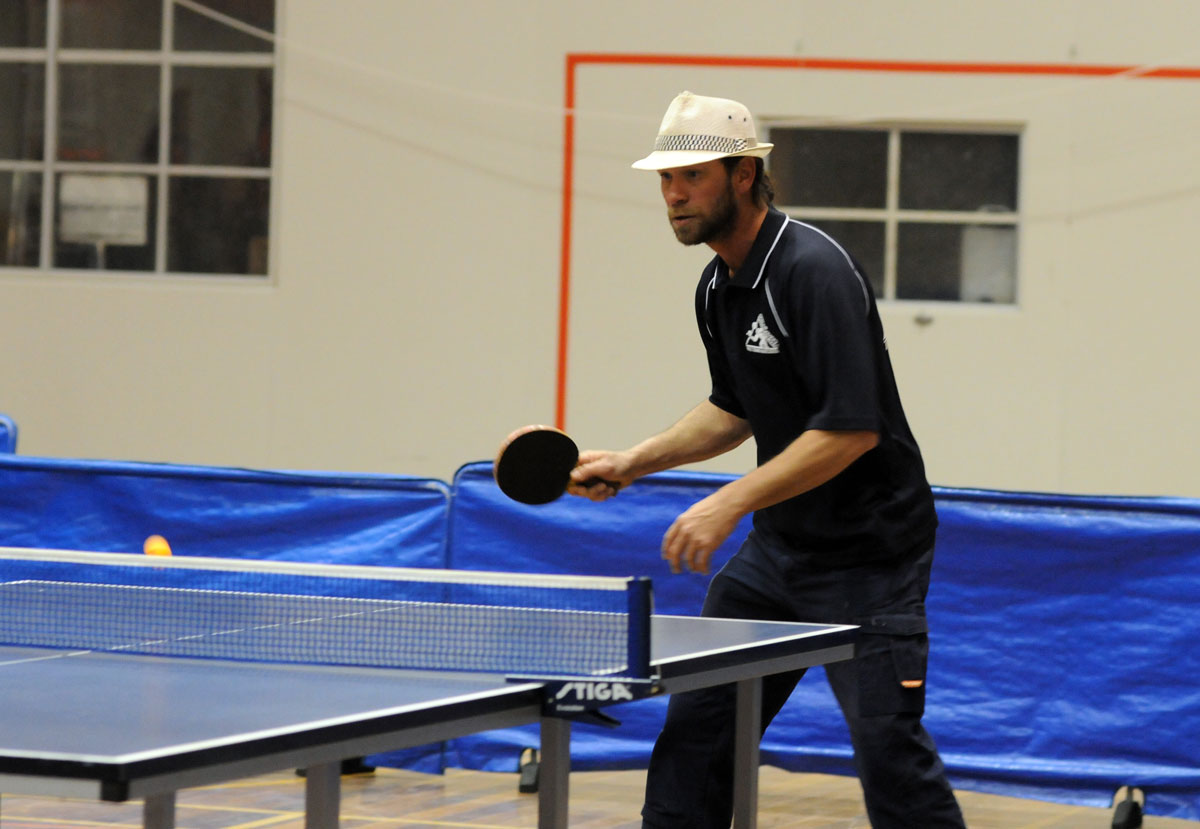 Malycha has beaten many players seeded higher than himself during the year, so was a chance of picking up another rubber during the course of this match.  Fitzpatrick, on the other hand, was unlikely to cause Sefer or Jago any problems when he played them.
Geoff Wright set about evening the score and after two close sets against Arnold Jago 11-8, 11-9, easily took the third 11-4.
Then the first of the upsets … Weightmans captain Sony Sefer and Spanline's Matt Burns.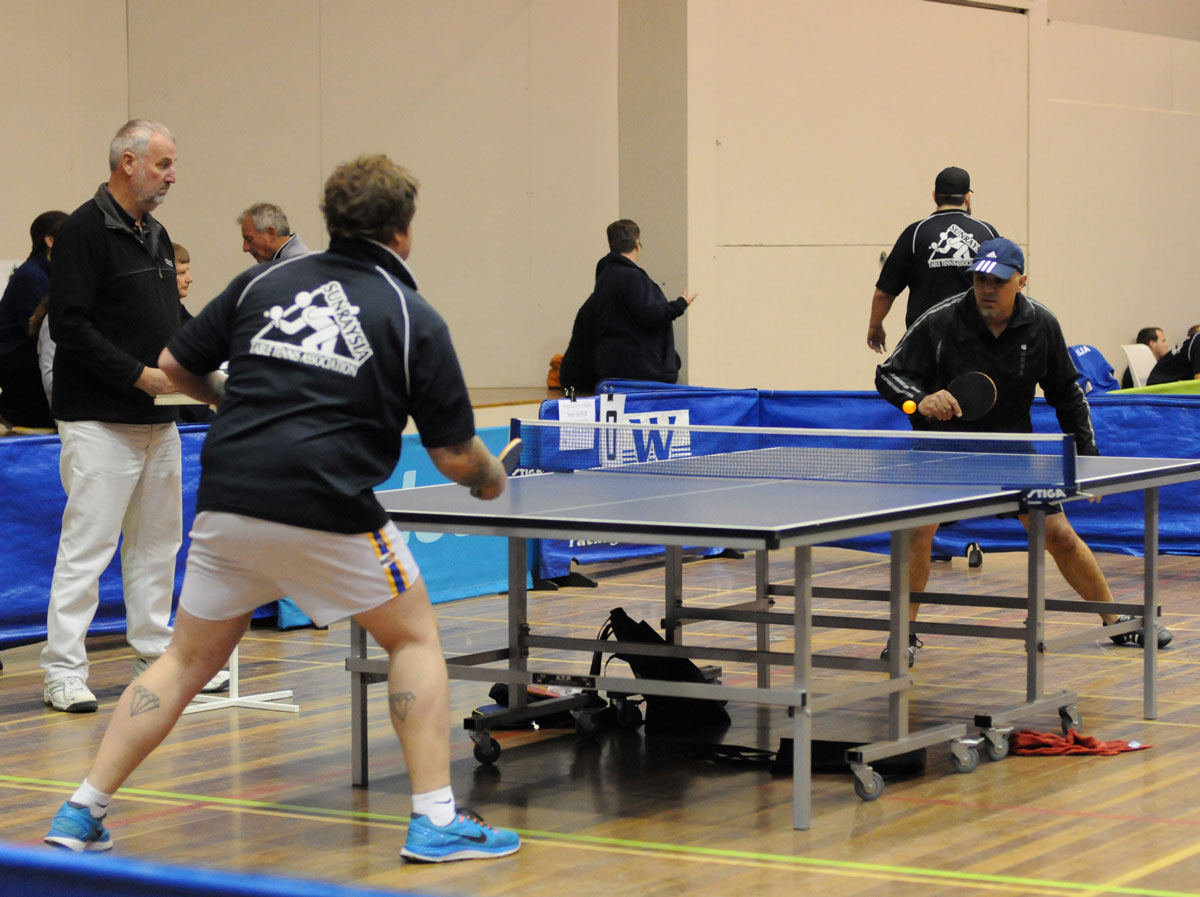 There was nothing between these two for the first four sets … Burns playing a game that did not allow Sefer to get into any sort of rhythm, Sony nonetheless making some great winners from seemingly impossible positions to keep him in the game.  Matt, in the end, wore Sony down winning 11-9, 8-11, 11-9, 8-11, 11-3 to put a big smile on his captain's face.
The four players who had just played in the last two singles, then teamed for the first of the doubles and with a steady game,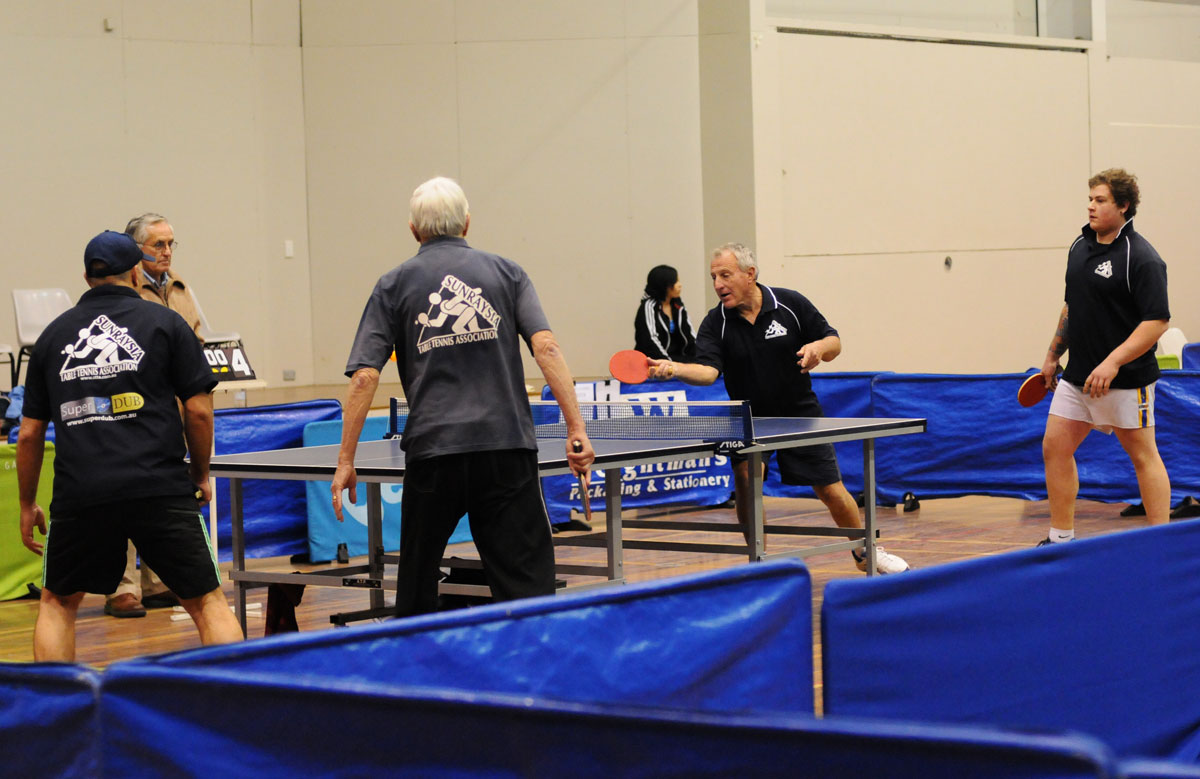 Wright and Burns took another rubber; defeating Sefer and Jago in three 6, 9 and 8.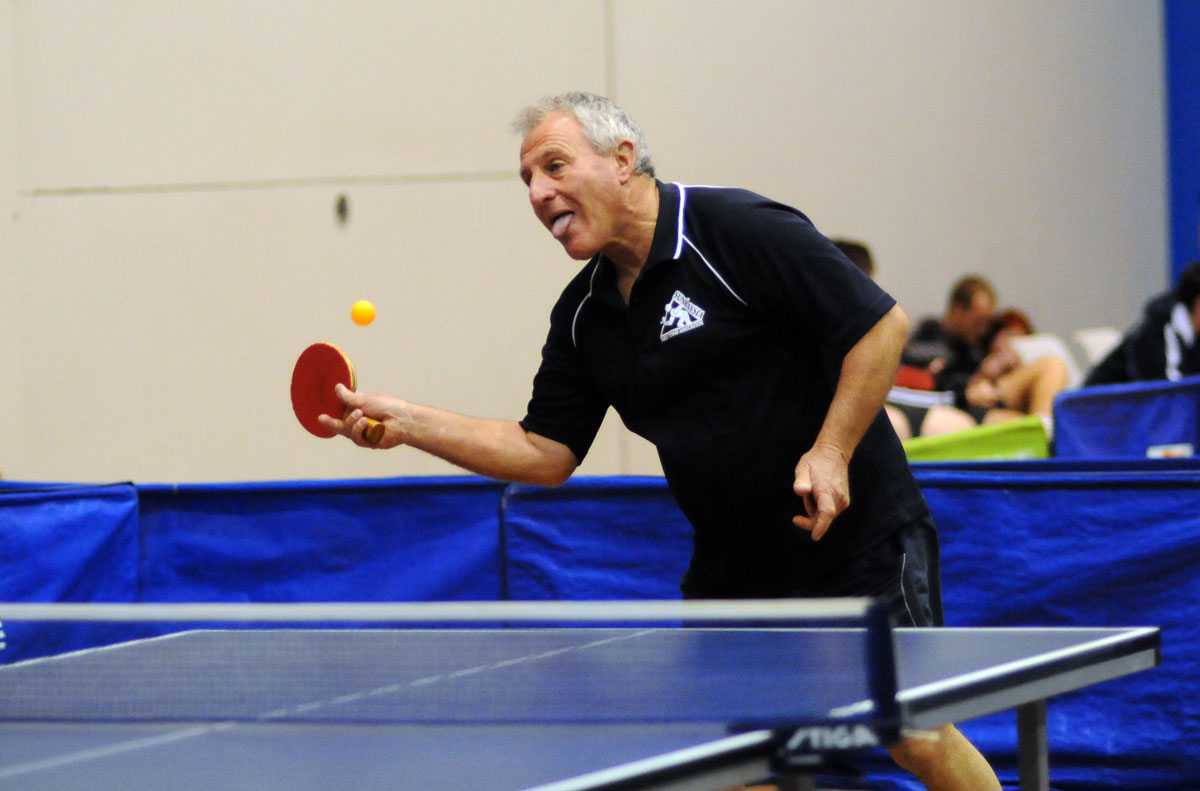 Wright stayed at the table to play danger man Malycha, but Geoff had the game well in control – once again winning in straight sets 4, 8 and 8 to push the score out to a tantalising four rubbers to one.
Sefer brought that back to four to two after he defeated Fitzpatrick in three sets.  Sefer started very slowly – Fitzpatrick held two sets points in the first set 10-8, but could not finish off.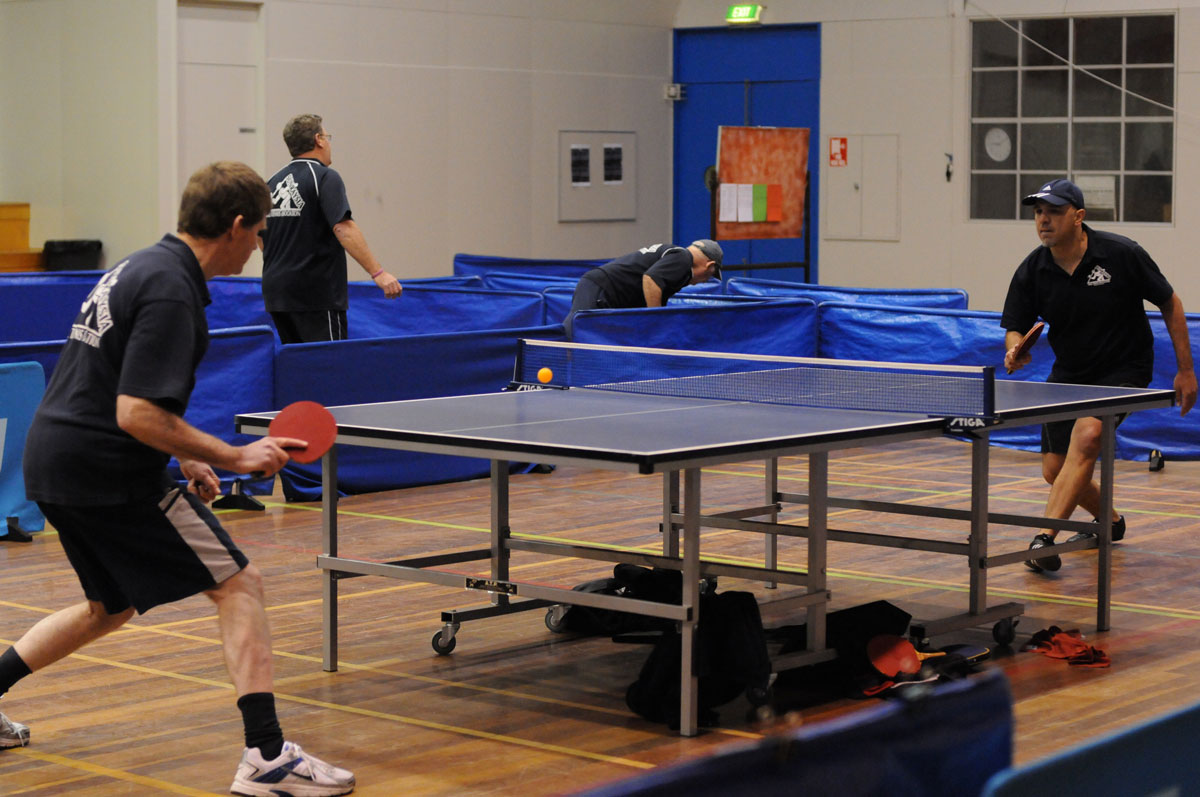 Why is this noteworthy?  Only because Fitzpatrick has never got that close to taking a set from Sony before – perhaps the pressure was starting to tell on the Weightmans captain.  In the event though, after this little fright, Sony won 13-11, 11-6, 11-9.
Then the next upset, and probably the one which sealed Weightmans fate.  Matt Burns was drawn to play Arnold Jago.  Arnold controlled the first set and had Matt all at sea with his ever changing spinning-driving game that is difficult to predict.  Arnold led 10-8 in the first, then out fumbled himself, let Matt back into the contest, and needing no second invitation,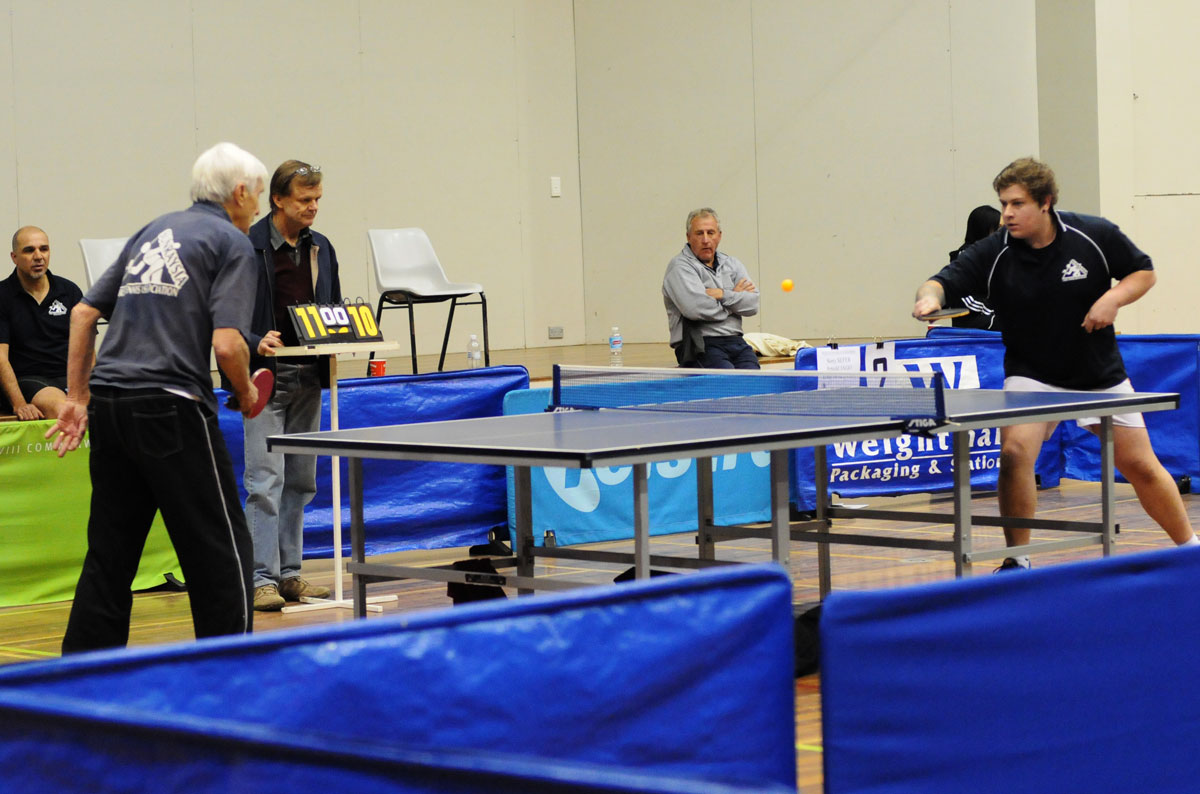 Matt stole the set 13-11.  Arnold was on the back foot the whole time in the second set, Matt confident and ripped through the set 11-3, but once into the third set, Arnold was back to his tricks, and Matt all of a sudden was the one in trouble.  Arnold made no mistake this time, taking the set 11-8.  But it was a case of too little too late, for, although the fourth set was close, Burns held Arnold at arm's length to take the set 11-9.
Five rubbers to two … surely Spanline could get one rubber from the final four to take the flag.  Memories went back to an earlier meeting during the season.  Although slightly different, the scenario was similar.  On that occasion Spanline led 5-3 at the conclusion of the second doubles, but could not win any of the final round of singles, and so lost the night 6-5.
Weightmans, although now down 5-2, must surely have thought that the second doubles was theirs.  Sefer and Malycha were the third best performed pairing in this competition; their opponents Wright and Fitzpatrick, the worst, having won a mere two times.  But such was the pressure of wanting and needing another rubber, just to extend the match, on the Weightmans team, that they could not prevent a straight sets loss in this rubber.  Simple shots which should simply have put the ball back into play found the net, many others, upon clearing the net, only bounced when they hit the floor, while their opponents simply played a steady game. 
There were not too many outright winners in this rubber, although Sefer tried again and again in an attempt to turn the game in his favour.  Wright and Fitzpatrick took an improbable 11-7, 11-6, 11-8 win to seal the victory and take the flag for 2014.
As someone said recently, funny things happen in finals competition.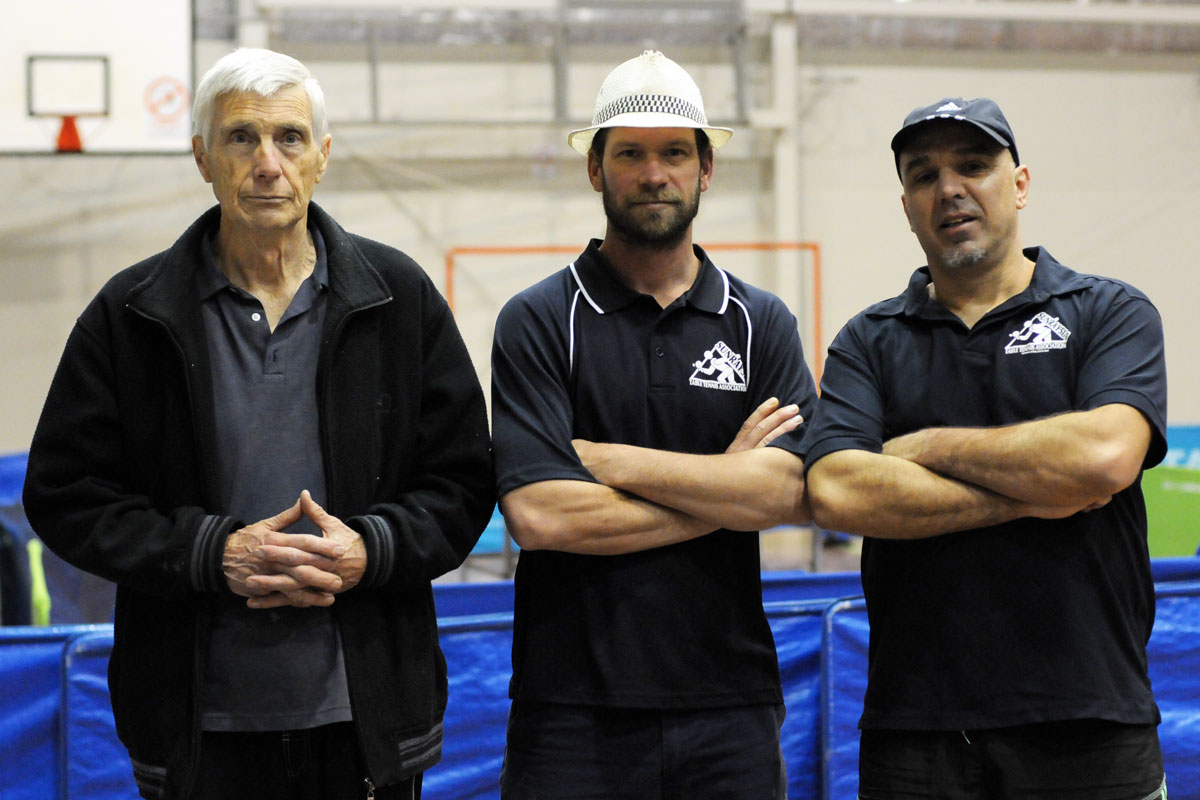 PENNANT THREE: –
Weightmans Packaging proved too strong for the plucky Pinnacle Packers side in this year's Pennant Three Grand Final.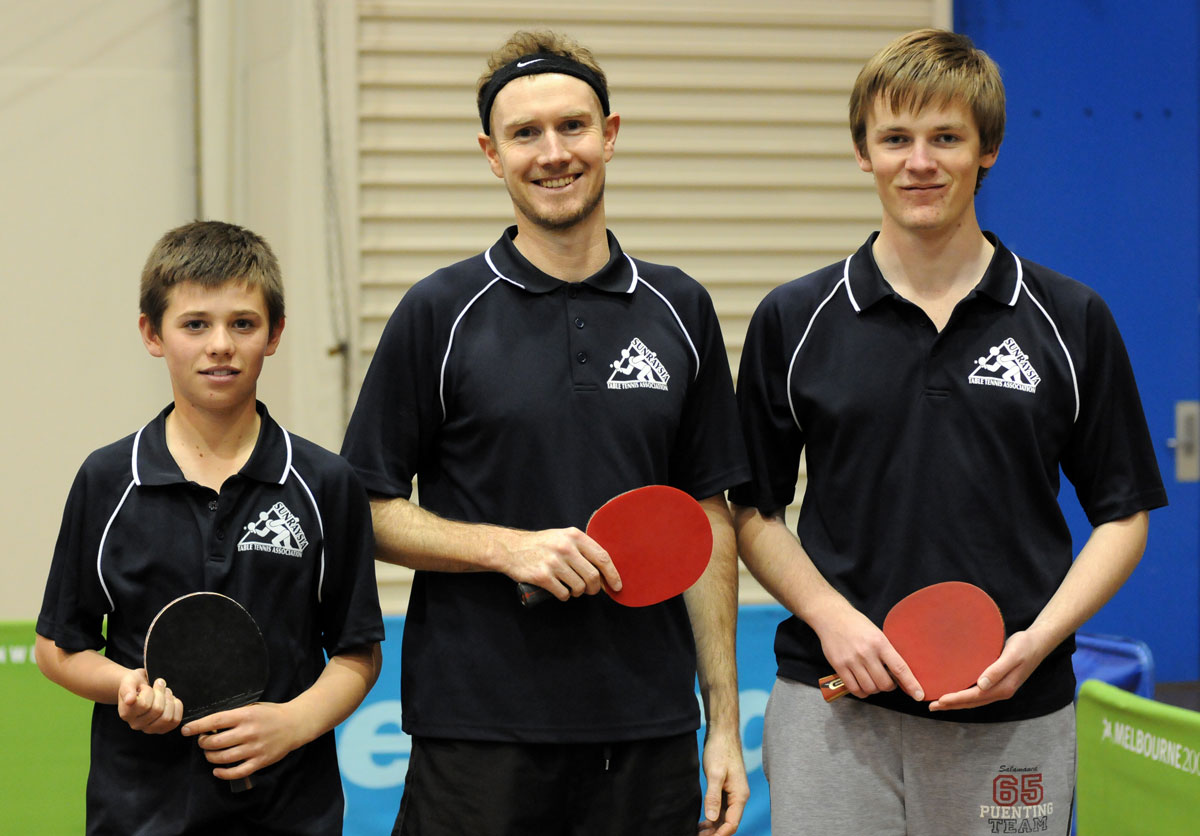 Rod Healy, Jai Green and Jol Peters all played a part in securing the win, to re-enforce, if that was necessary, that they are the top side this year.  Their form coming into this match was impressive – the side boasted the best number one player in the pennant, captain Rod Healy, the best number two in the pennant, Jai Green, further they had lost a mere two matches, and Healy had been beaten only once in singles competition.
The Packers trio of Rachel and Paul Fitzpatrick, with Peter Edwards, certainly did not have such firepower, but what they lacked in that department, they made up for in sheer determination – their win last week in the Preliminary Final against Dunkley Scales was proof enough of that.  Captain Rachel Fitzpatrick was the only person to have inflicted a singles defeat on Healy this year, and was looking to do it again in this match.
– Weightmans Packaging 6 (Rod Healy, Jai Green 2) d Pinnacle Packers 2 (Peter Edwards, Rachel Fitzpatrick 1)
The Packers took the opening rubber when Rachel defeated Jol Peters.  Peters played great table tennis, and matched Rachel for the first three sets, in fact after three sets he led two sets to one,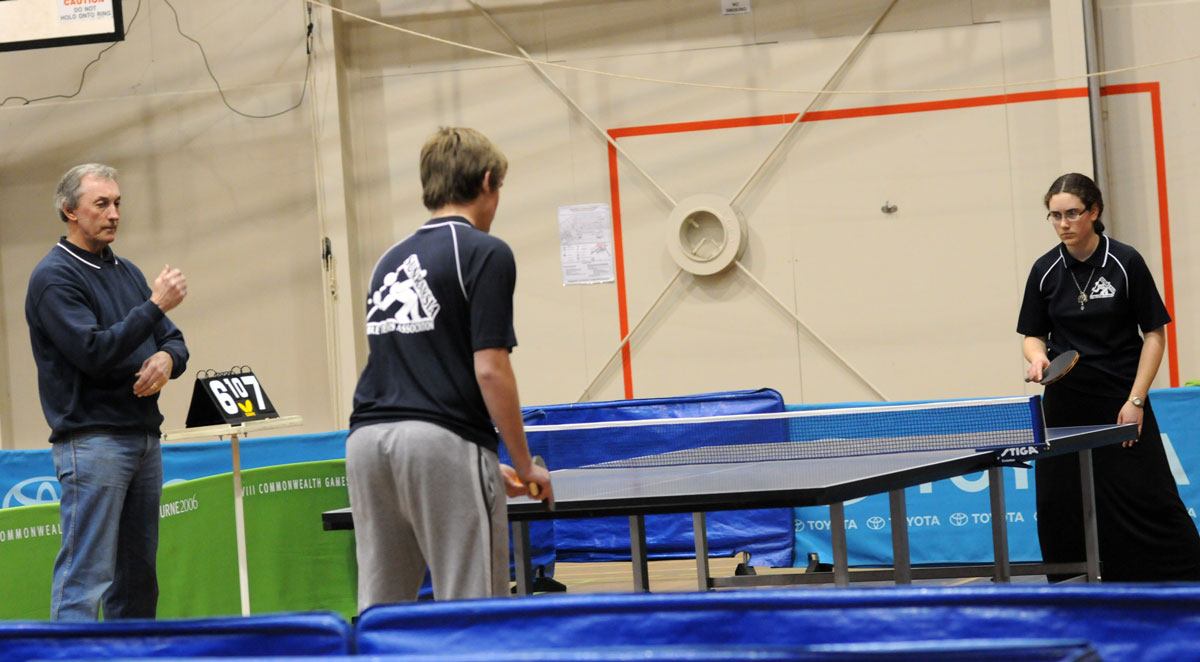 12-10, 10-12, 12-10.  Rachel came into her own after that and raced away with the last two sets 11-4, 11-5.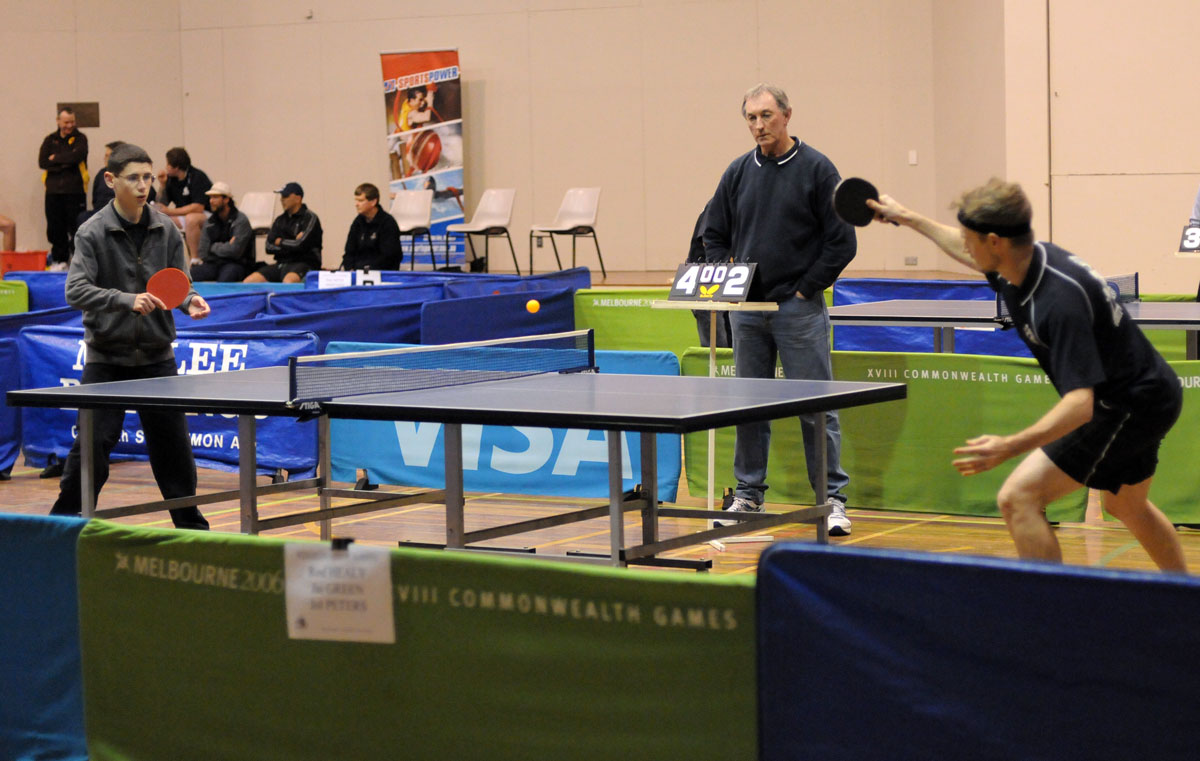 Weightmans evened the score in the next rubber – Healy against Paul Fitzpatrick.  Healy looked to have control of an even match after the first two sets, leading 11-8, 11-8, however Paul put up one of his now customary fight-backs and levelled at two sets all.  That certainly shook Rod up a bit, and at that point he changed his game, upset Paul's rhythm, and took the last set 11-3.
The next rubber was Peter Edwards against the player who is probably the most improved in this pennant this season, Jai Green.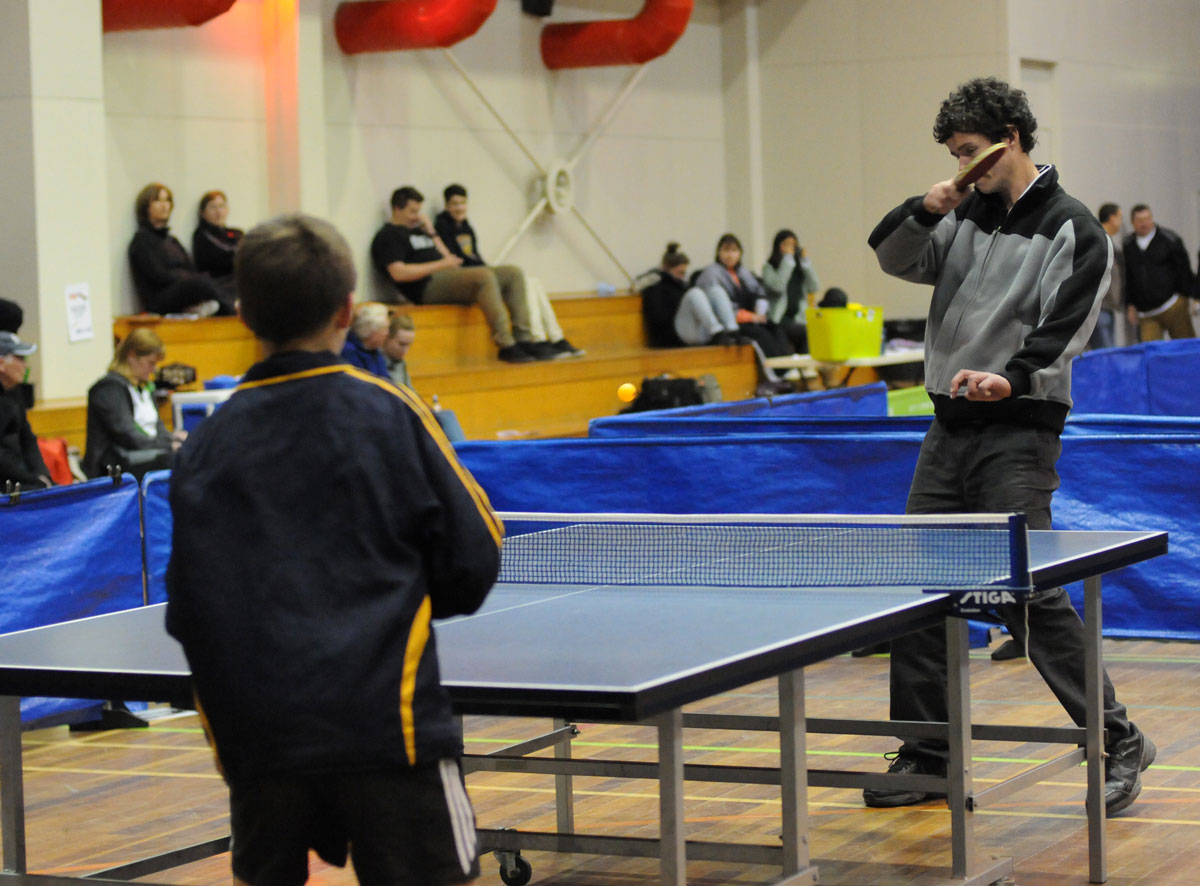 Green, playing at number two for Weightmans, finished fifth on the aggregate, twice scoring three singles wins in a night.  He outplayed Edwards in this match, and the longer it went, the better he got – winning 11-8, 11-6, 11-4.
Weightmans extended their lead to three rubbers to one when they took the next rubber, the first doubles.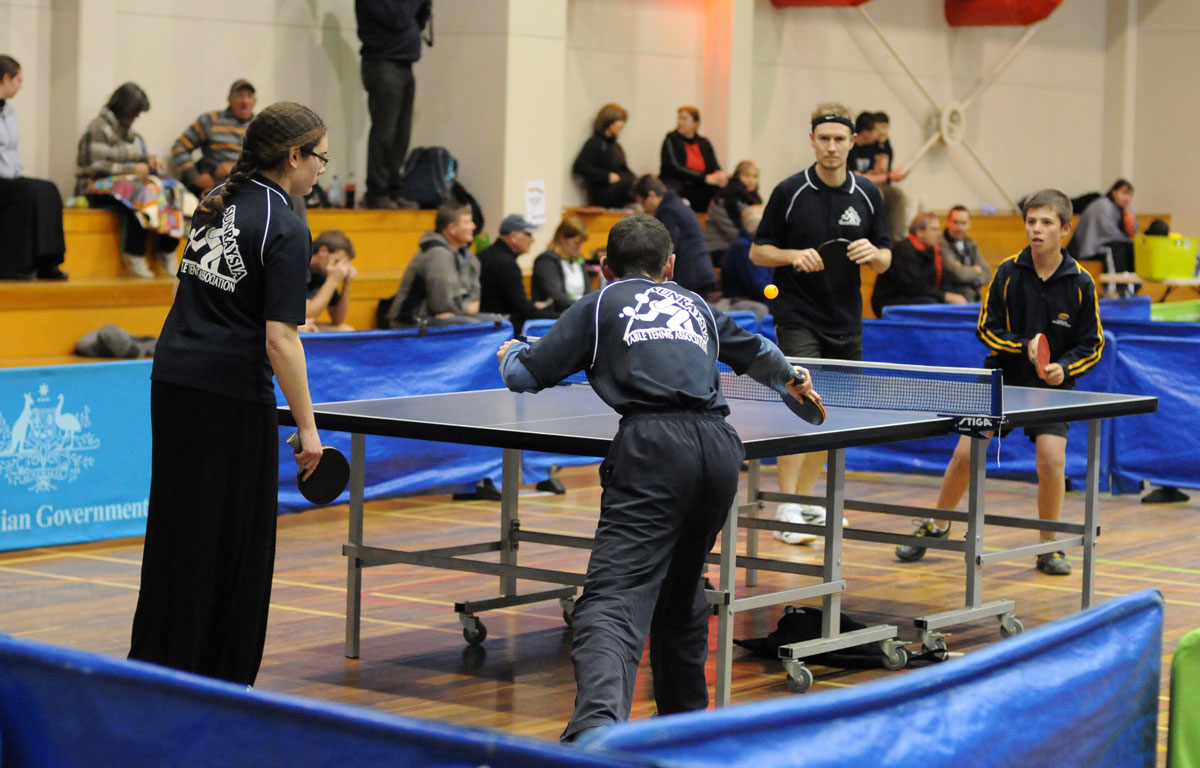 Healy and Green played the two Fitzpatricks and were never seriously troubled, winning 11-9, 11-5, 11-7.
Healy and Rachel Fitzpatrick met in the following game, and Healy's ability to return shots from almost anywhere is what got him home.  Rachel started well, winning the first set 11-6 with her powerful top-spin forehands hitting the deck, sometimes finding Healy out of position.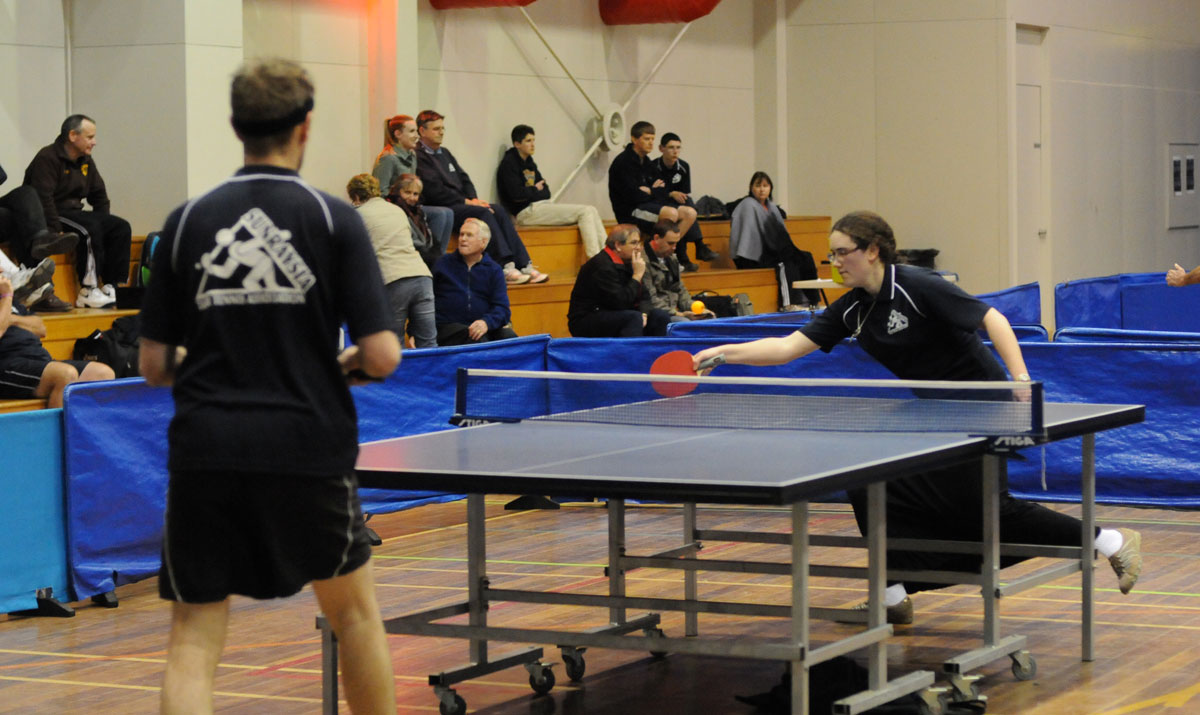 Healy steadied in the next set, taking it 11-7 and from then on kept a very careful eye on his opponent, not giving too many chances, that is not to say Rachel did not try to create them, and saw the game out 11-7, 11-8 making it now four rubbers in their bank.
Peter Edwards put a temporary stop to the run of games going to Weightmans when he met Jol Peters in the next rubber.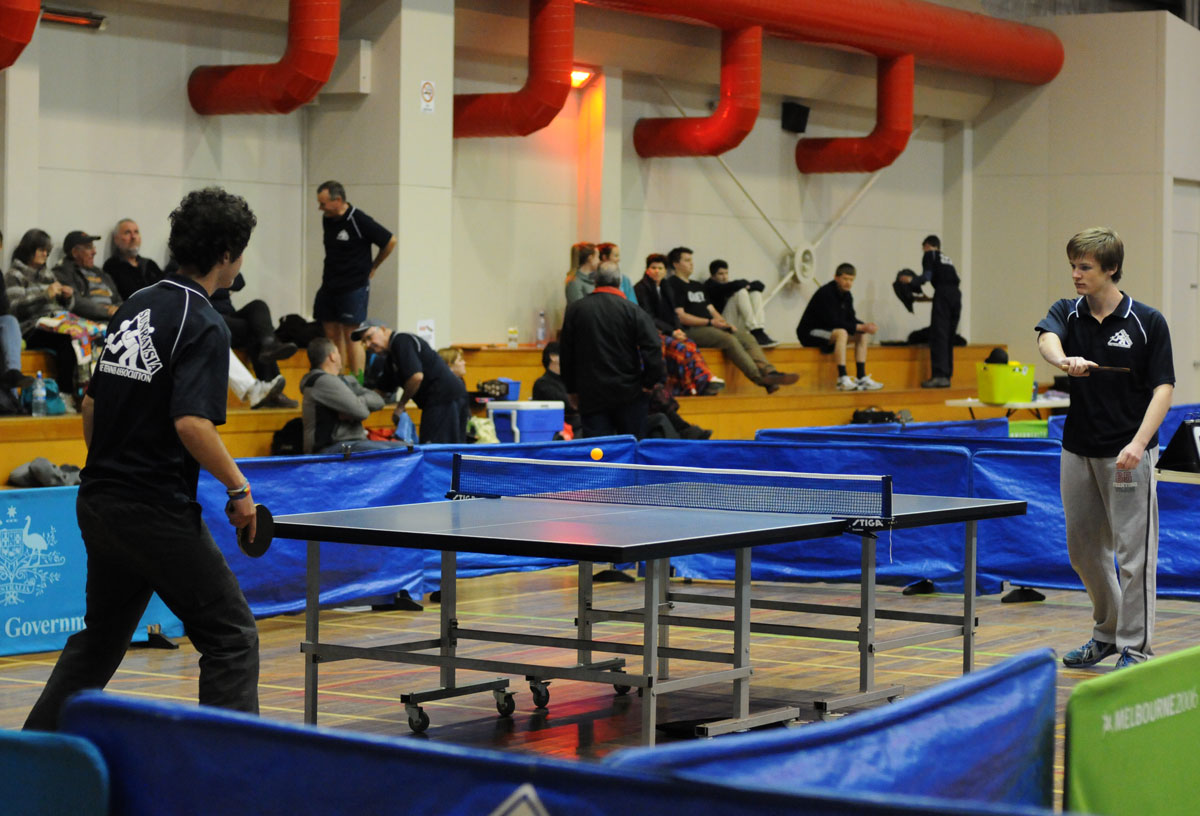 Once again, Peters put up a great fight, and led two sets to one after three sets, 7-11, 11-9, 11-2 and was confident going into the fourth set.  Edwards turned the tables on him though, taking the last two 11-8, 11-9.
Jai Green took his second rubber when he met Paul Fitzpatrick in the following game.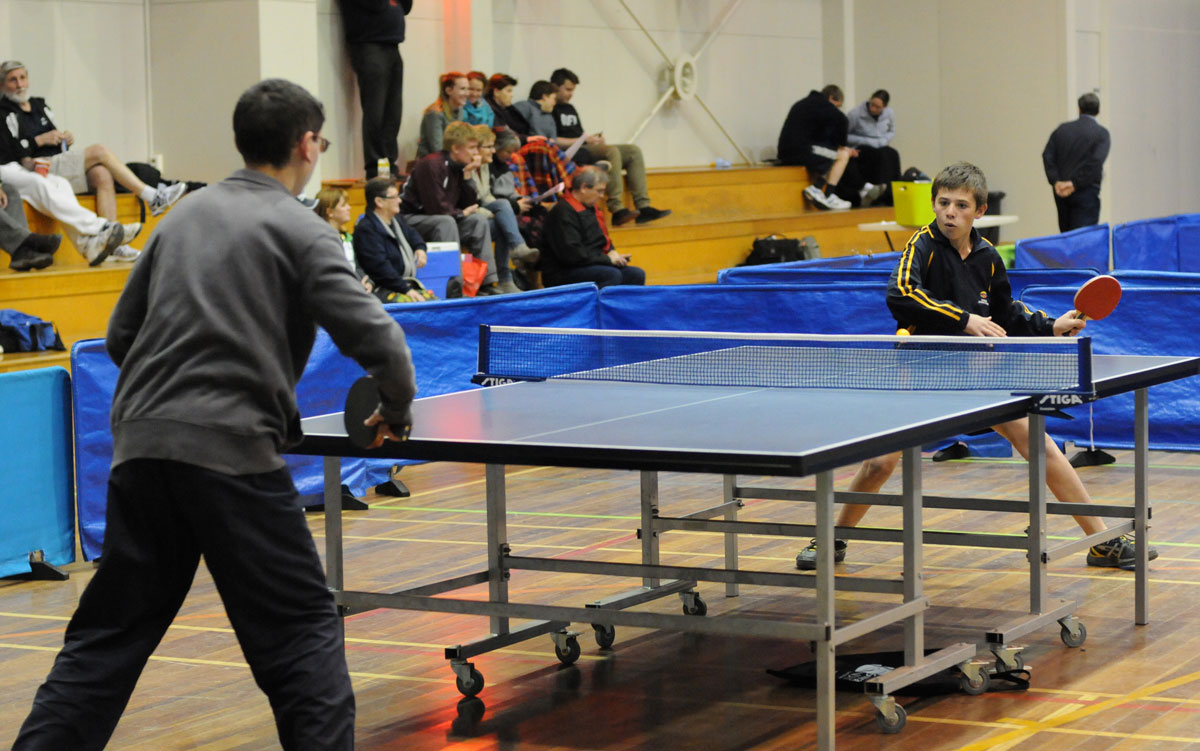 Jai led 11-5, 11-8 before Paul could extract a set 11-6 from him.  Jai continued on in the fourth set though, to take the match with an 11-7 result.
The writing was by now well and truly on the wall for Pinnacle Packers going into the second doubles.  Despite their best efforts they found themselves down five rubbers to two and Rachel and Peter Edwards were drawn to play Rod Healy and Jol Peters. The Packers once again started well, taking the first set 11-8, but could not sustain their game.  Weightmans ground out the second and third sets 11-6, 11-7, then whipped through the last 11-1 to secure the premiership six rubbers to two.
A lot of people were tipping an upset in this match, but Weightmans kept the pressure on the whole time.  The Packers at different times came close to taking sets to keep themselves in the game, but the Weightmans side closed them out, and had them constantly on the back foot.
A fitting result then, Weightmans were clearly the best side in the competition throughout the year,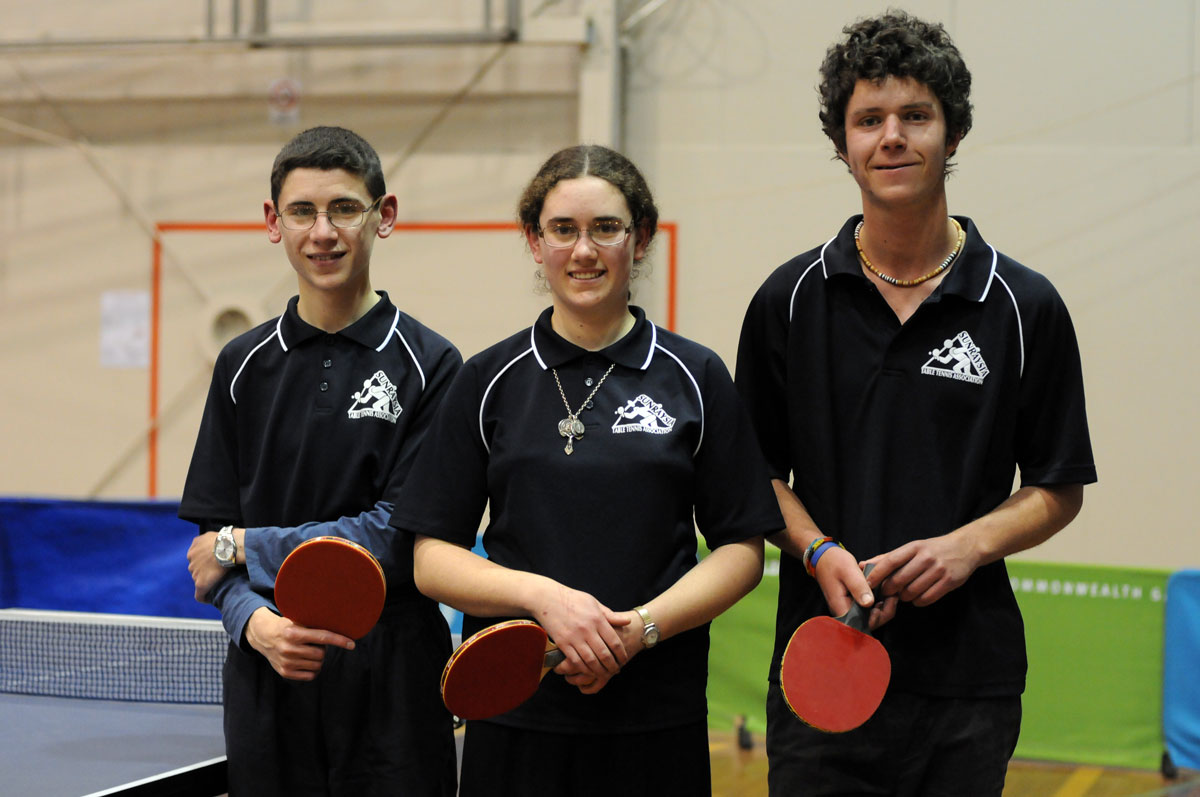 Pinnacle Packers the second best, and whilst they were disappointed with the outcome, Pinnacle Packers were far from shamed.
PENNANT FOUR: –
In an outstanding climax to the season Max Miller Carpets defeated Fishers IGA 6-4 in the grand final to decide the pennant four premiership.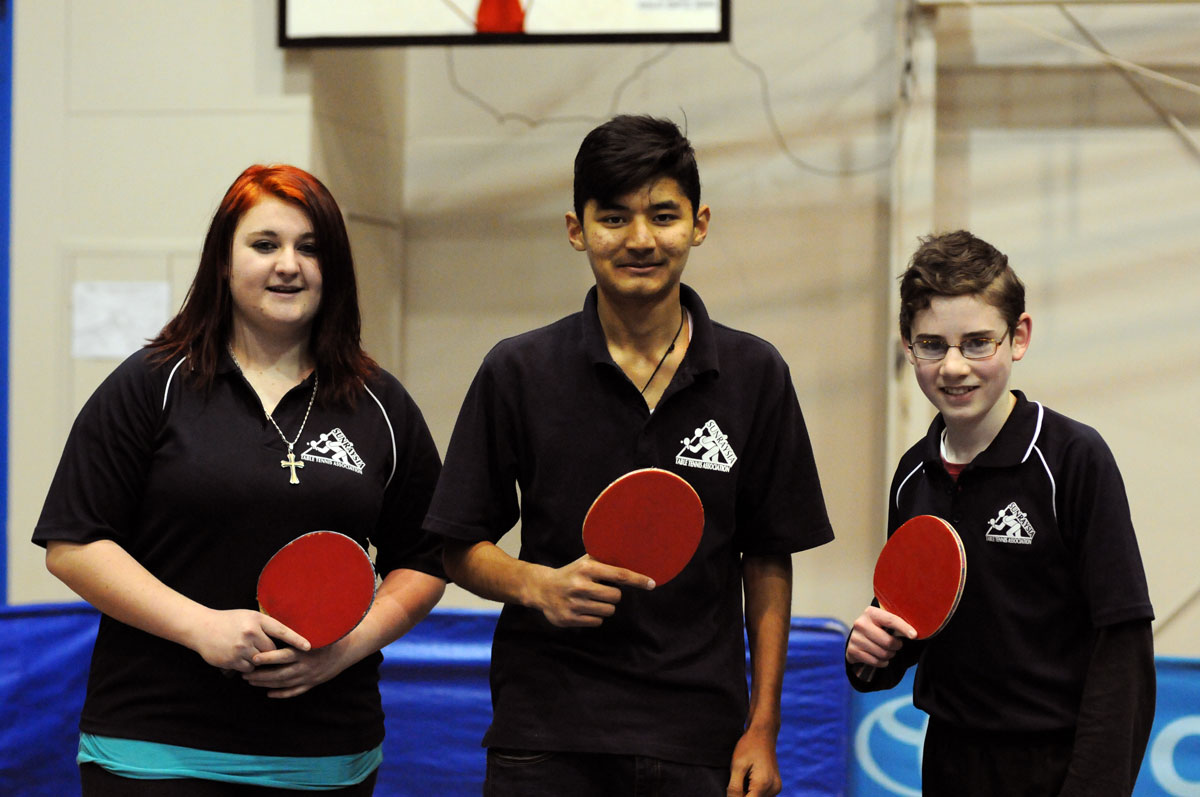 In this four team competition the Carpeters sat in fourth position for the majority of the competition. In round 15 they won their third match for the season and then in an amazing finish to the season Kumail Jaffry, John Fitzpatrick and Sonya Shalliker won three finals in succession.
– Max Miller Carpets 6 (Kumail Jaffry 3, John Fitzpatrick 2) d Fishers IGA 4 (Cambell McKenzie 2, Ben Hosking 1)
Unfortunately for Fishers this was their first loss after winning sixteen matches in succession to get to the grand final.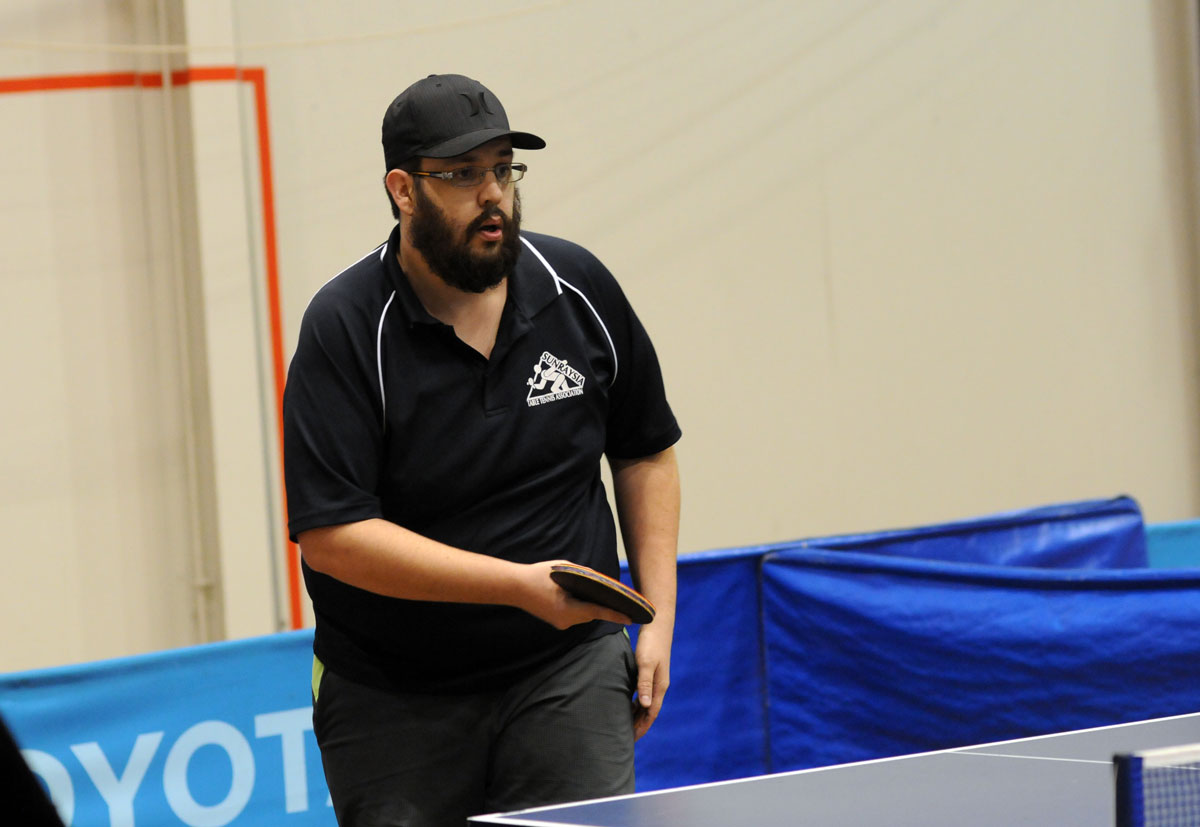 In the first block of three singles Fishers took a lead of two rubbers to one courtesy of Ben Hosking defeating Sonya Shalliker in four sets in the first and then in the third match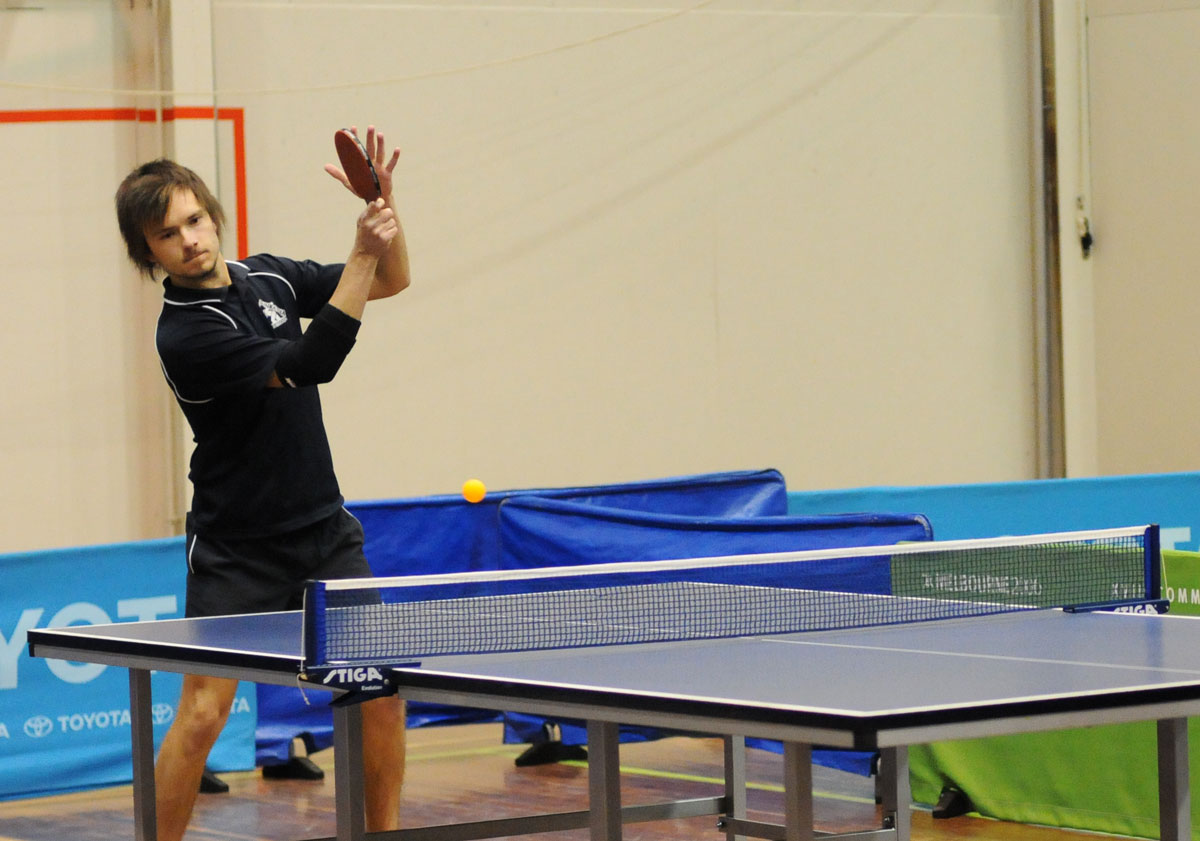 Fishers skipper Cambell McKenzie defeated a game John Fitzpatrick in four sets. The first three singles went as expected.
The first doubles was to be important and the feeling was if there was going to be an upset by the Carpeters Kumail Jaffry and John Fitzpatrick would need to win the this doubles against steady opponents Cambell McKenzie and Ben Hosking.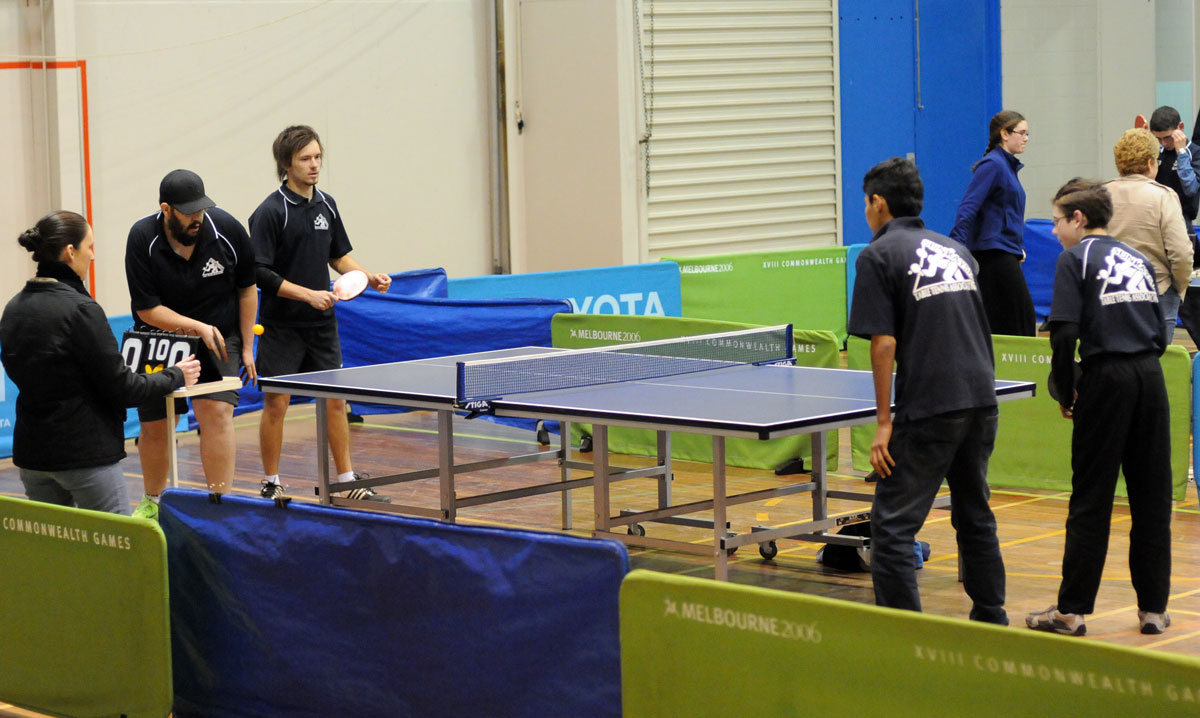 McKenzie and Hosking were off to a good start taking the first however the match then turned in favour of the Carpeters Jaffry- Fitzpatrick combination who took control to win 9-11 11-6 12-10 11-7. The match now stood at two rubbers all.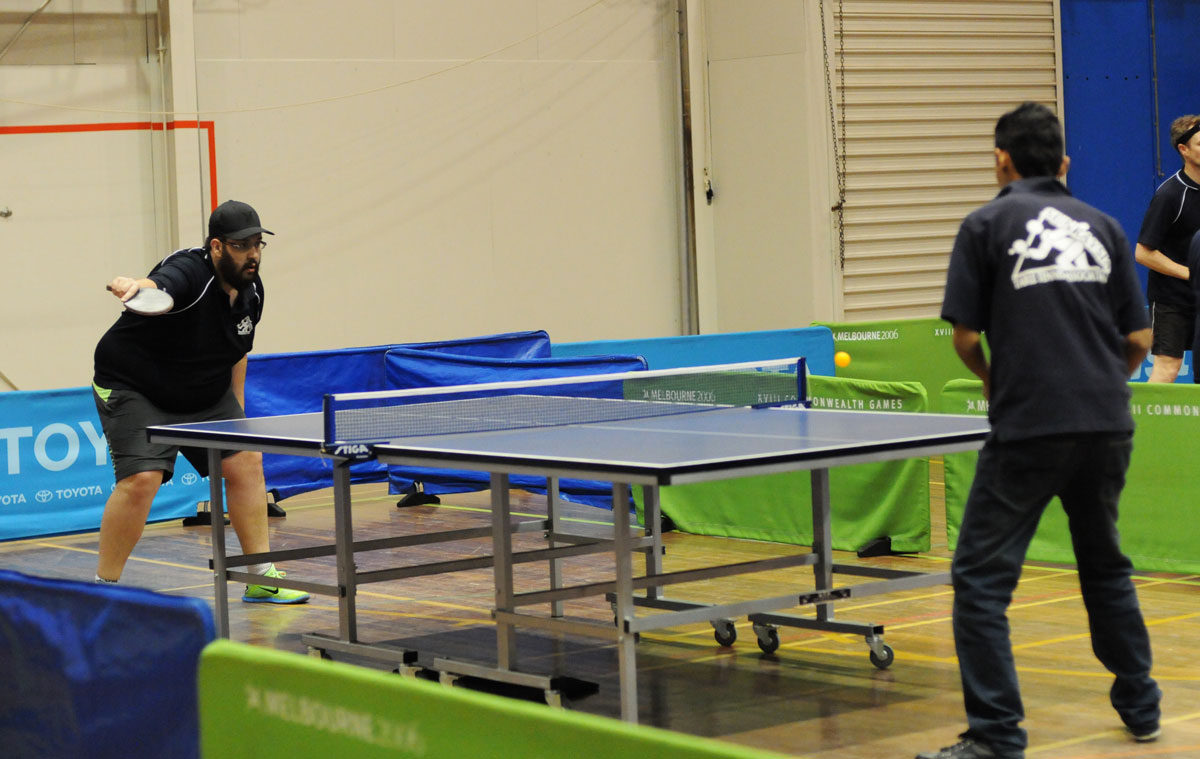 Carpeters skipper Kumail Jaffry gave his team a 3-2 lead when he accounted for Ben Hosking in straight sets.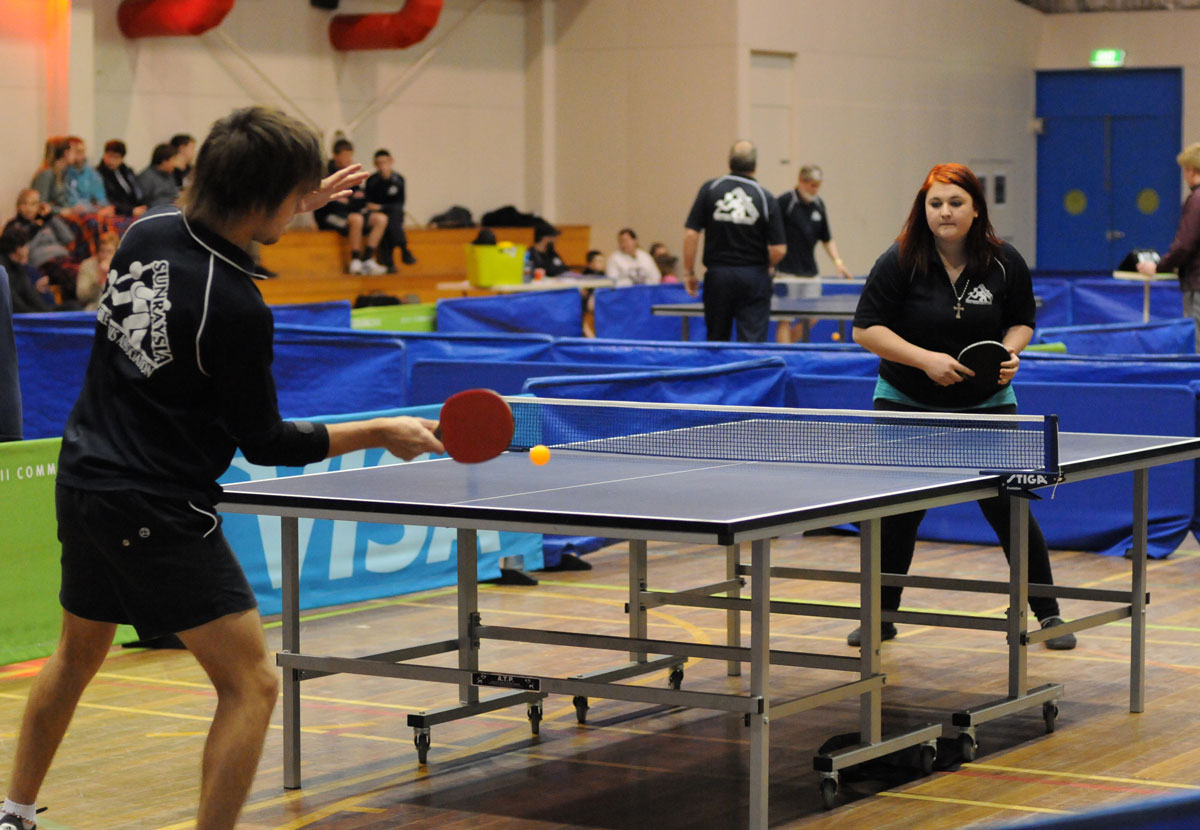 Fishers McKenzie then levelled the scores again as expected.
The next match was a classic with young John Fitzpatrick playing Fishers Soyel Zahidi. Soyel has had an excellent season and was the leading number three in the singles aggregate. Both players knew the importance of this match and what a match it was. Soyel won the first narrowly and the third by the barest margin, in between John dominated the second and fourth and the scene was set for an exciting fifth. Team mates on both sides were nervous not to mention John and Soyel themselves.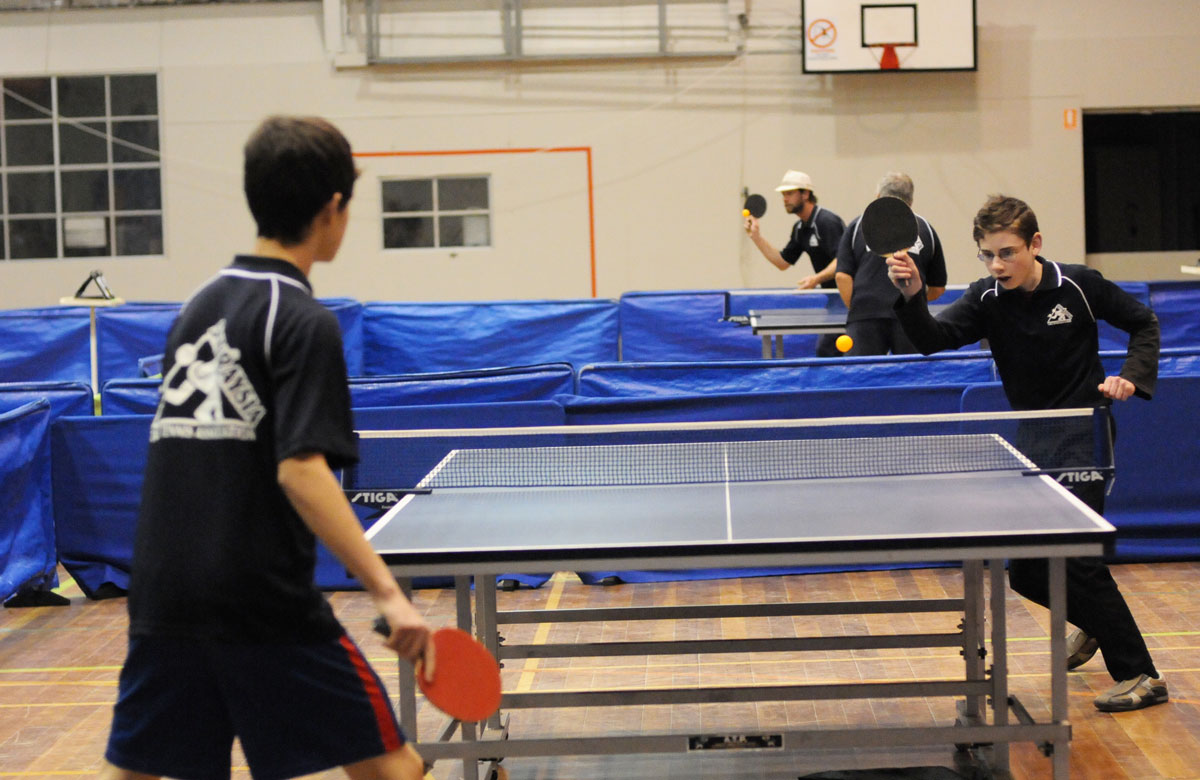 In a fantastic finish John was able to grab the match 11-13 11-3 10-12 11-3 11-8. The Carpeters now took a four rubbers to three lead.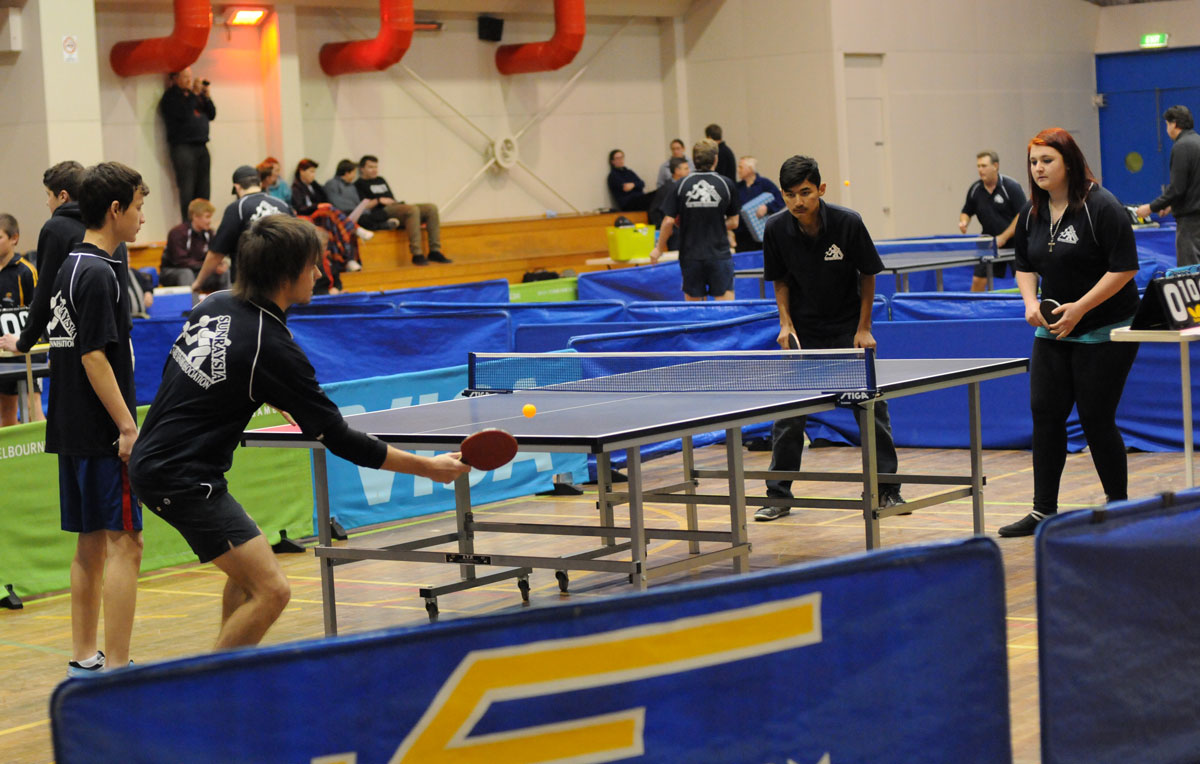 Cambell McKenzie and Soyel levelled the match again when they won a tight second doubles against Kumail and Sonya 11-8 11-8 12-10. Again the match was level now at four rubbers all.
The next match featured the two captains, singles aggregate winner Cambell McKenzie playing Carpeters Kumail Jaffry. In this match it was Kumail who continued his outstanding form. In the three finals his team had played in he had not lost a singles match and in fact his last loss was way back in round eleven when these two teams met that Cambell had defeated Kumail 11-9 in the fifth.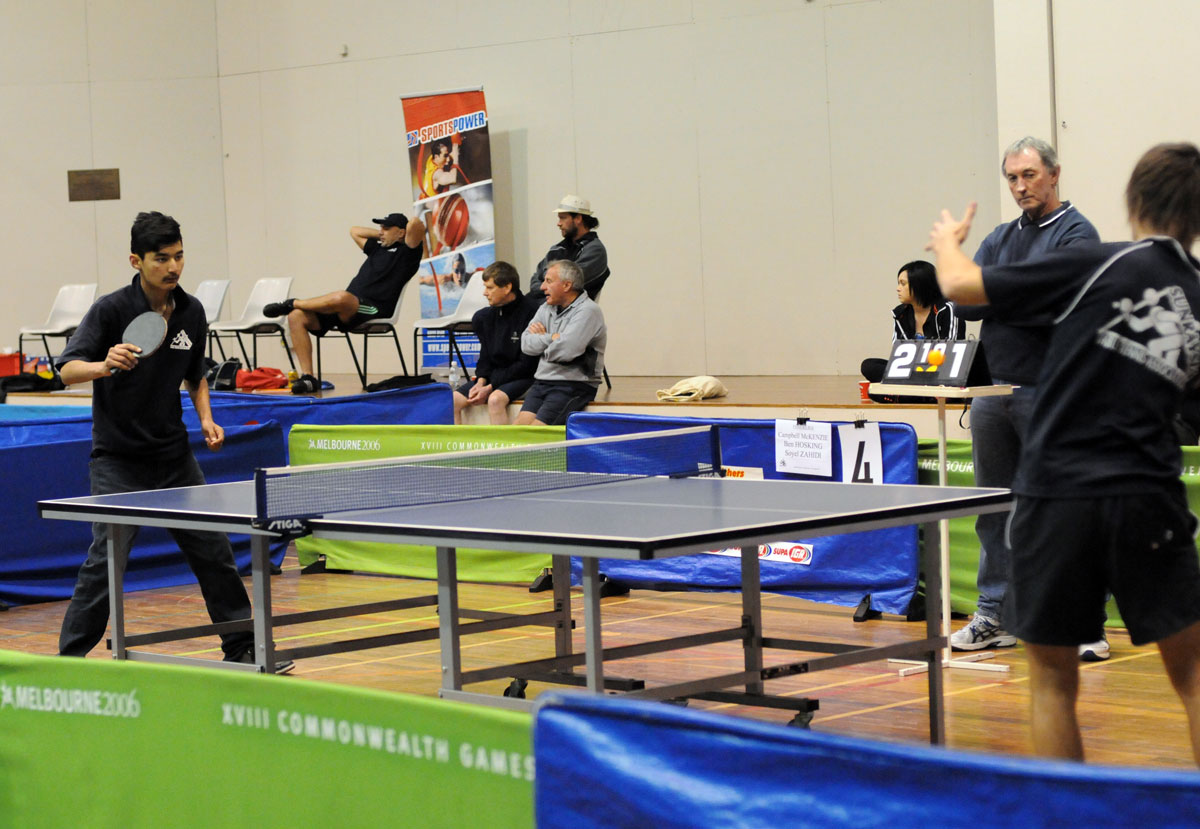 On this occasion Kumail was able to control the match and maintain a small lead in each game to win 11-8 11-6 11-7 a great victory under pressure. Max Miller Carpets now were 5-4 up, could they spoil the party for the undefeated Fishers.
Up to the table stepped Fishers experienced finals campaigner Ben Hosking against the fast improving John Fitzpatrick and what a match the spectators witnessed with many long rallies and excellent points.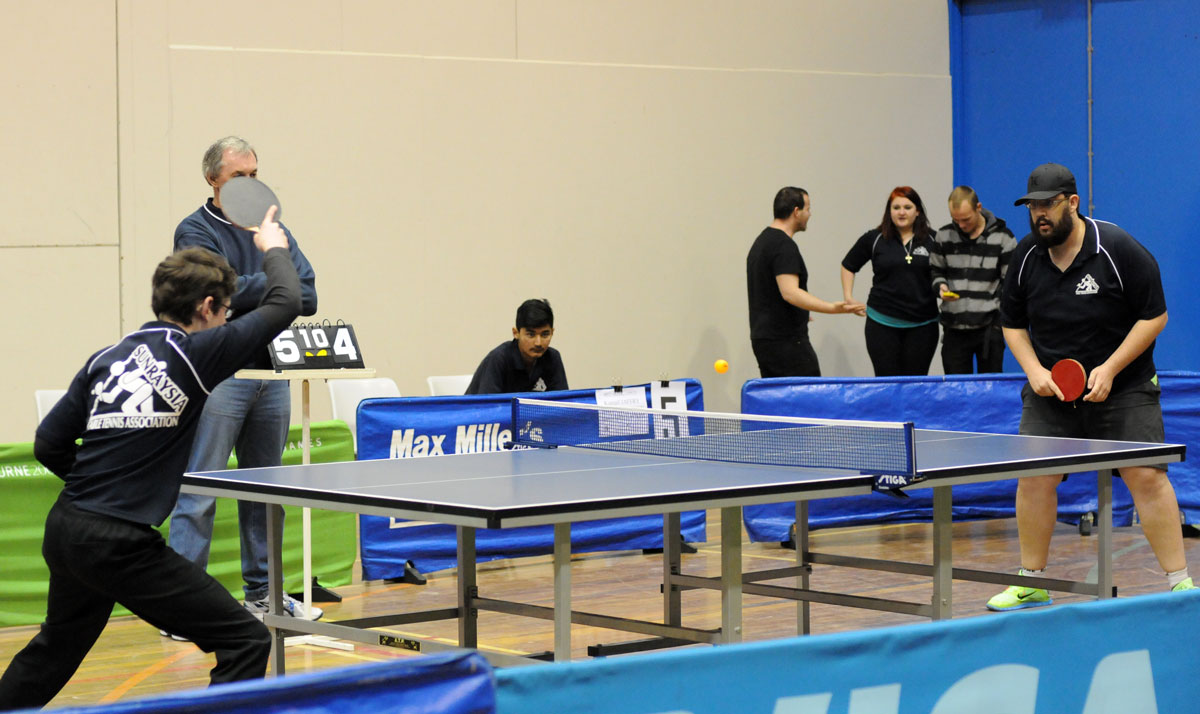 John took the first before Ben grabbed the second and then the third by the narrowest margins. John then lifted and the momentum had changed with Ben attempting to match his younger opponent.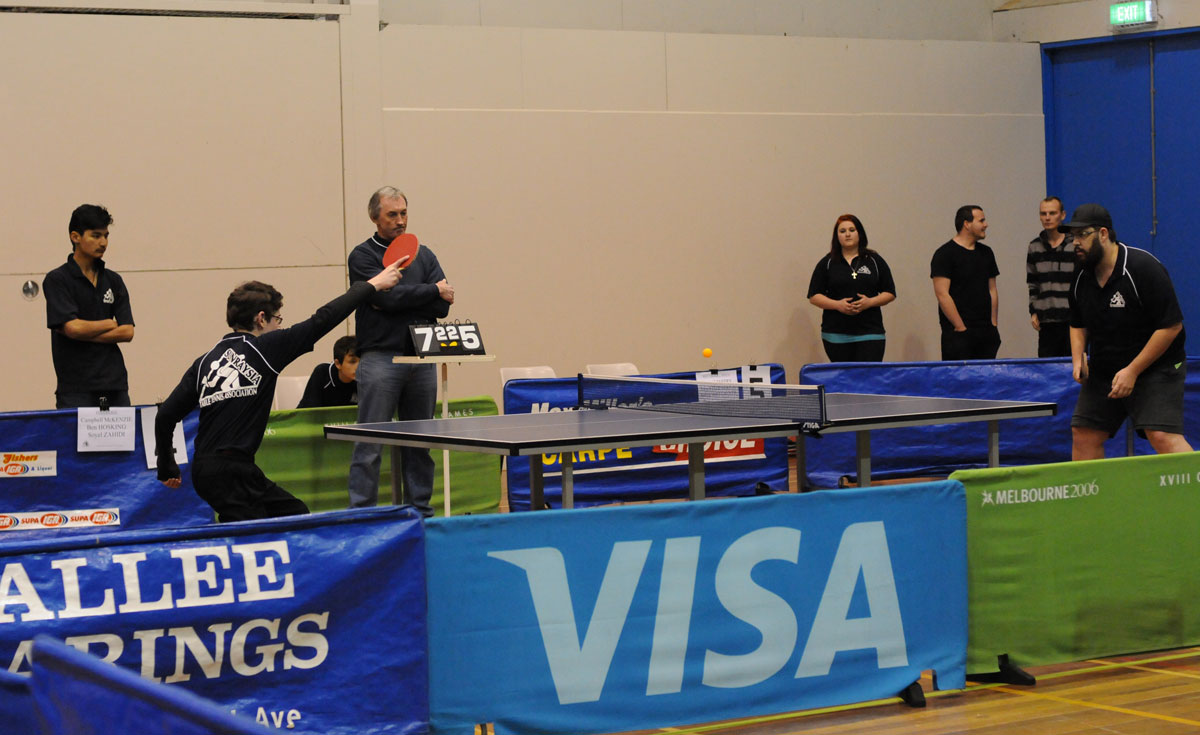 John took the fourth in fine style and in the fifth he again took control and as hard as Ben did try John would not relent and in an excellent effort John took the match 11-5 11-13 9-11 11-6 11-6. John had recovered from two games to give Max Miller Carpets the premiership 6-4.
This had been an outstanding result for the Max Miller Carpets combination of Kumail Jaffry, John Fitzpatrick and Sonya Shalliker. This was the first senior premiership for each of these players and their names will now go down in history on the Wayne and Chris Carmichael Pennant Four perpetual trophy.
For Fishers maybe a disappointing end to the grand final however they had enjoyed an excellent pennant
and the trio of Cambell McKenzie, Ben Hosking and Soyel Zahidi, while disappointed, should acknowledge that they had played some excellent table tennis throughout the season.