Read Time:
2 Minute, 33 Second
https://www.tabletennis.org.au/news/six-athletes-will-make-their-debut-in-day-1-of-competition/
A successful first day of competition saw debutants shine on court at the Birmingham 2022 Commonwealth Games.
The Women's Team were in top form recording an outstanding 3-0 win over Malaysia. National Head Coach (Able-bodied) John Murphy impressed with the team's performance.
"We were a little bit nervous going into the game, but I think that is good," he said.
"We started well, winning the doubles. Having Jian come in, she is experienced and she is comfortable playing against those defensive players as well.

"They (Malaysia) were one of the teams we earmarked before the competition as a dangerous team, to play them in the group was obviously tough and that we are past that and have won was a great experience for the players."
The women followed up their excellent win against Malaysia with a comfortable 3-0 win over Mauritius. Debutant Yangzi Liu said that as a team they were happy with their day 1 performance and are looking forward to the rest of the competition.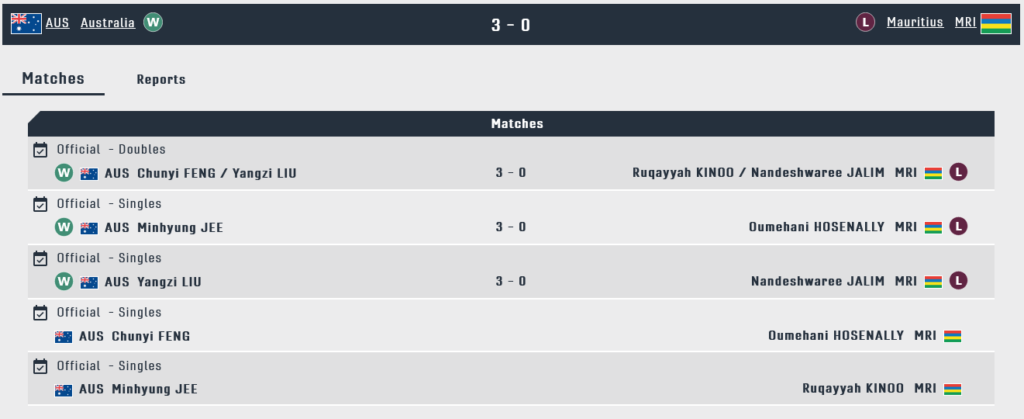 "We played very well against Malaysia and then backed it up against Mauritius. We need to finish our group with another win against the Maldives and then focus on our quarter final." she said.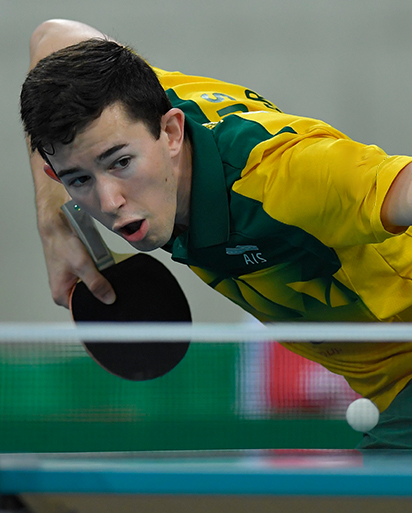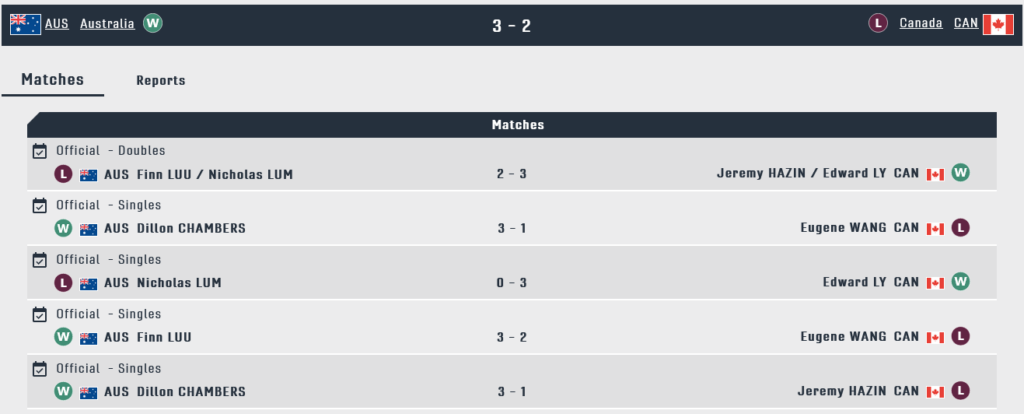 After a valiant effort in a very tight first match loss against Malaysia, the Men's Team went on to record arguably its best win in the past eight years against Canada after trailing 2-1. 
Debutant's Finn Luu and Dillon Chambers shone against Canada with career best wins.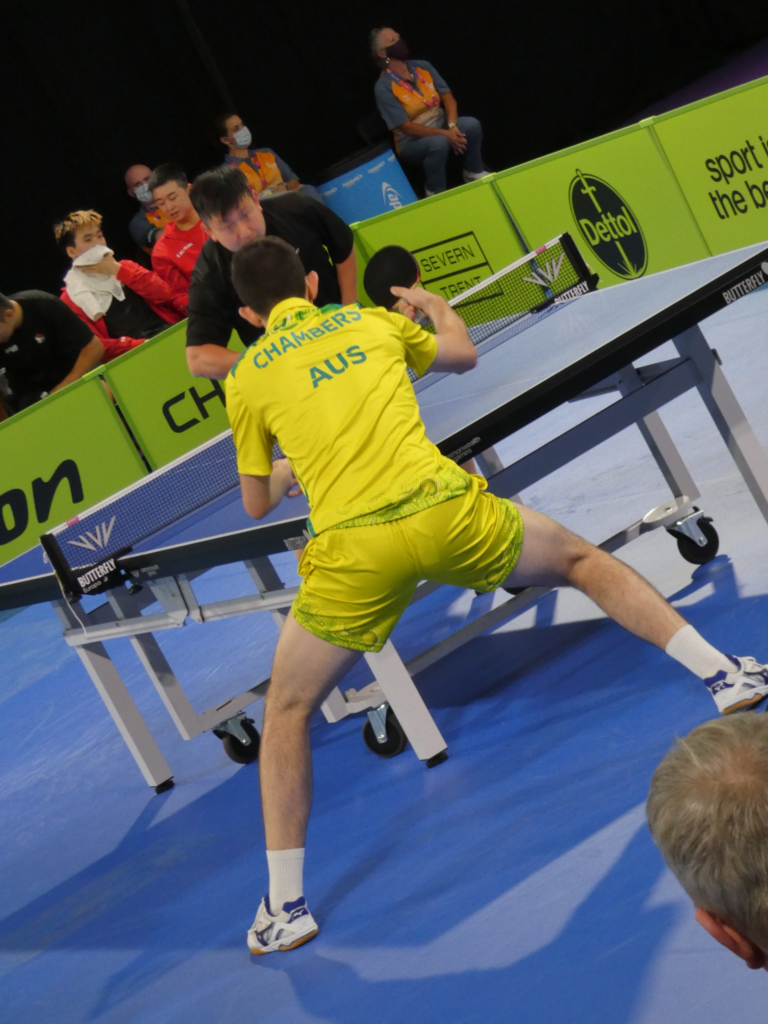 Chambers was the star of the show against Canada, recording a victory over Eugene Wang and winning the deciding match against Jeremy Hazin.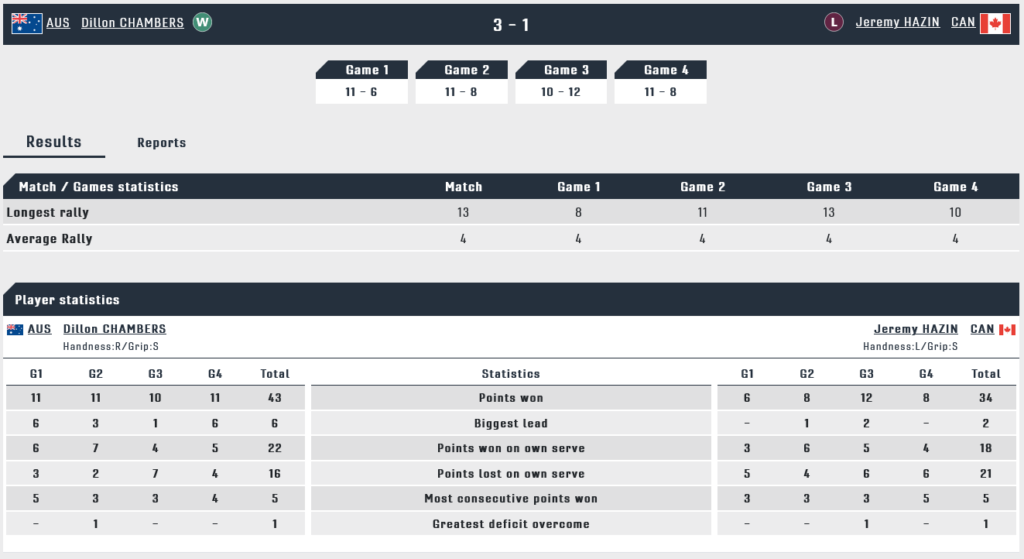 "It is the best moment of my career so far," Chambers said.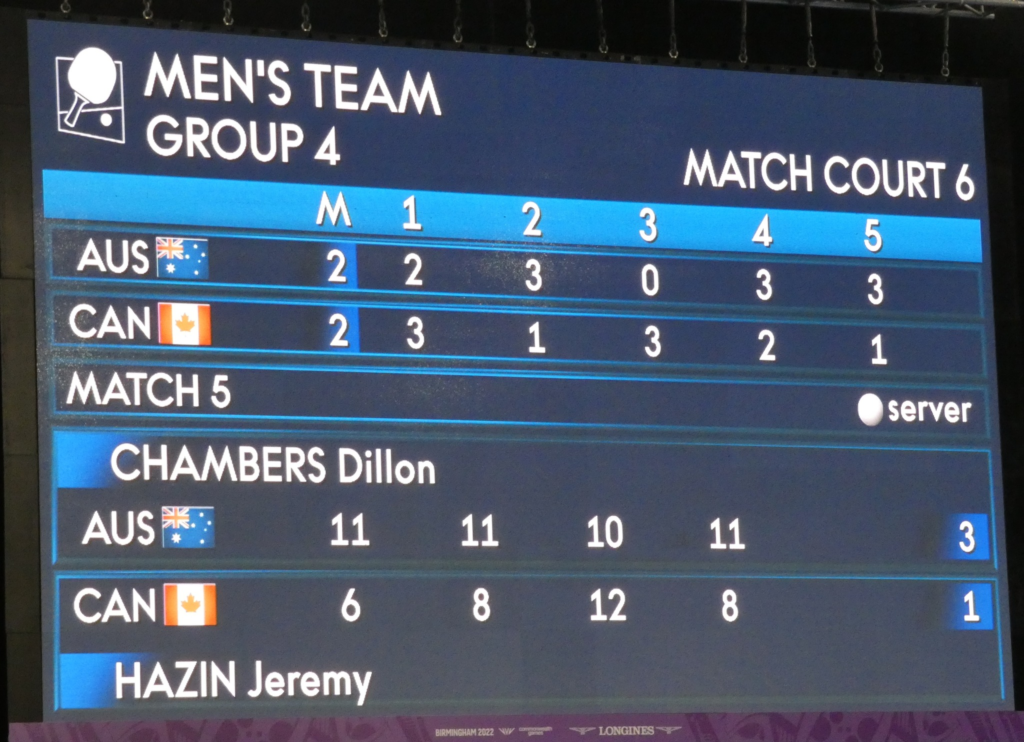 "Obviously it is two good wins for me. I normally go in second favourite against these guys (Eugine Wang & Jeremy Hazin) with the pressure on top and the team around me it was even more sweet."
Young gun Finn Luu secured his match in a career best victory over Eugene Wang coming from 2-0 down to win 3-2.

The Men's Team is on the hunt for their quarter final today and the Women's Team is guaranteed a spot in the quarter finals but are looking to beat the Maldives to ensure they top the group. 
https://7plus.com.au/commonwealth-games-birmingham-table-tennis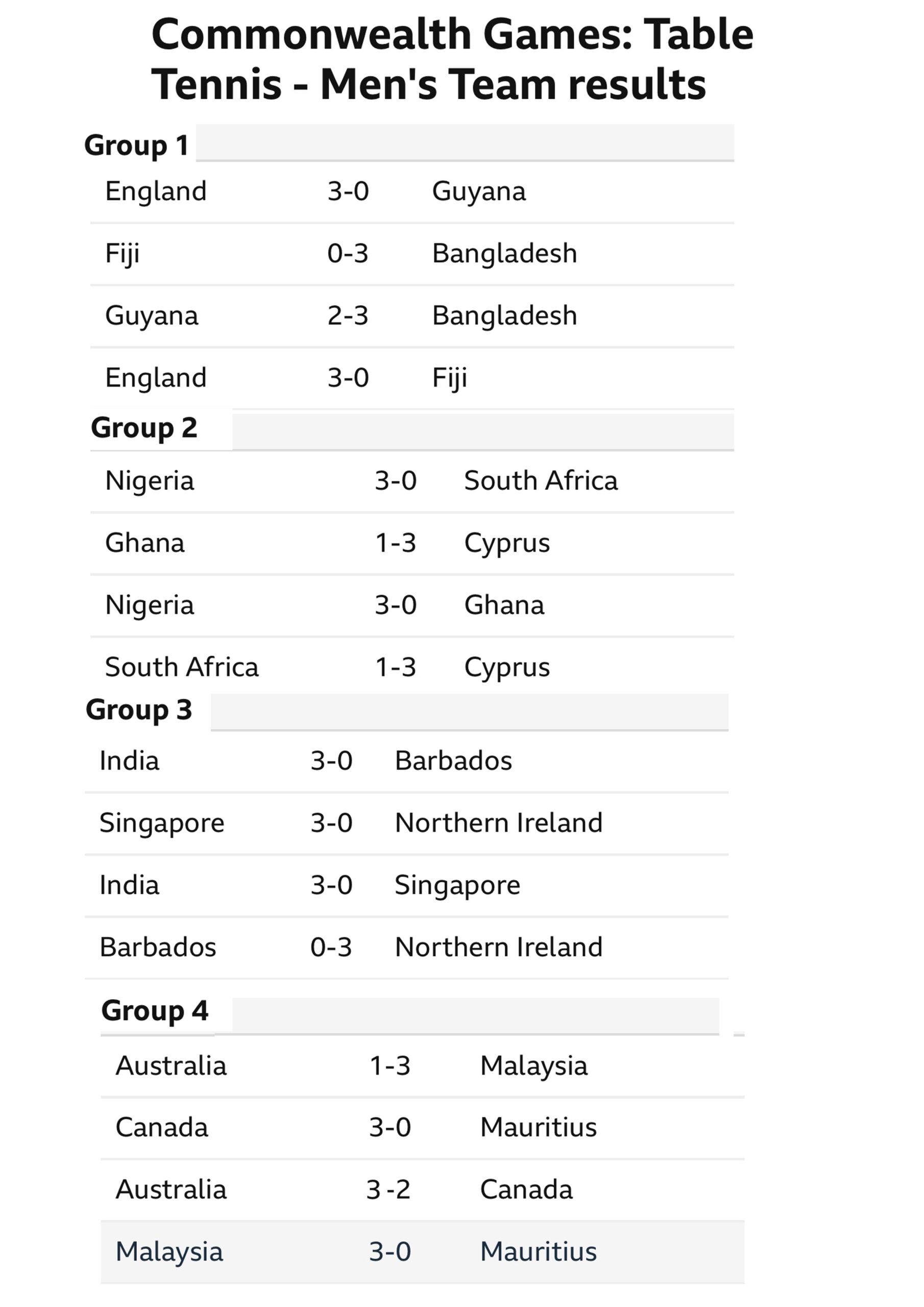 A successful start to our table tennis campaign at the 2022 Commonwealth Games. Make sure you tune into today's action!
DAY 2
Women: AUS v MDV 6:30pm AEST
Men: AUS v MRI 9pm AEST
Results from day 1:
Women: AUS v MAS 3-0
AUS v MRI 3-0
Men: AUS v MAS 1-3
AUS v CAN 3-2
Photos: Michael Loveder.