Round 1 Wrap
For the first time since winter 2014 we have a pennant four competition with five teams taking part.
Welcome to Mike Sheather, Caitlin Elstone and junior players Joel Hogarth and Luke Ljubic who are all playing senior table tennis for the first time.
Nick Kiapekos joined us late in 2015 and he is playing his first full pennant and great to have Leonie Dunkley and Helen Frania back playing after a short break from the game. Also returning is Ryan Hensgen after being out of the area with his employment.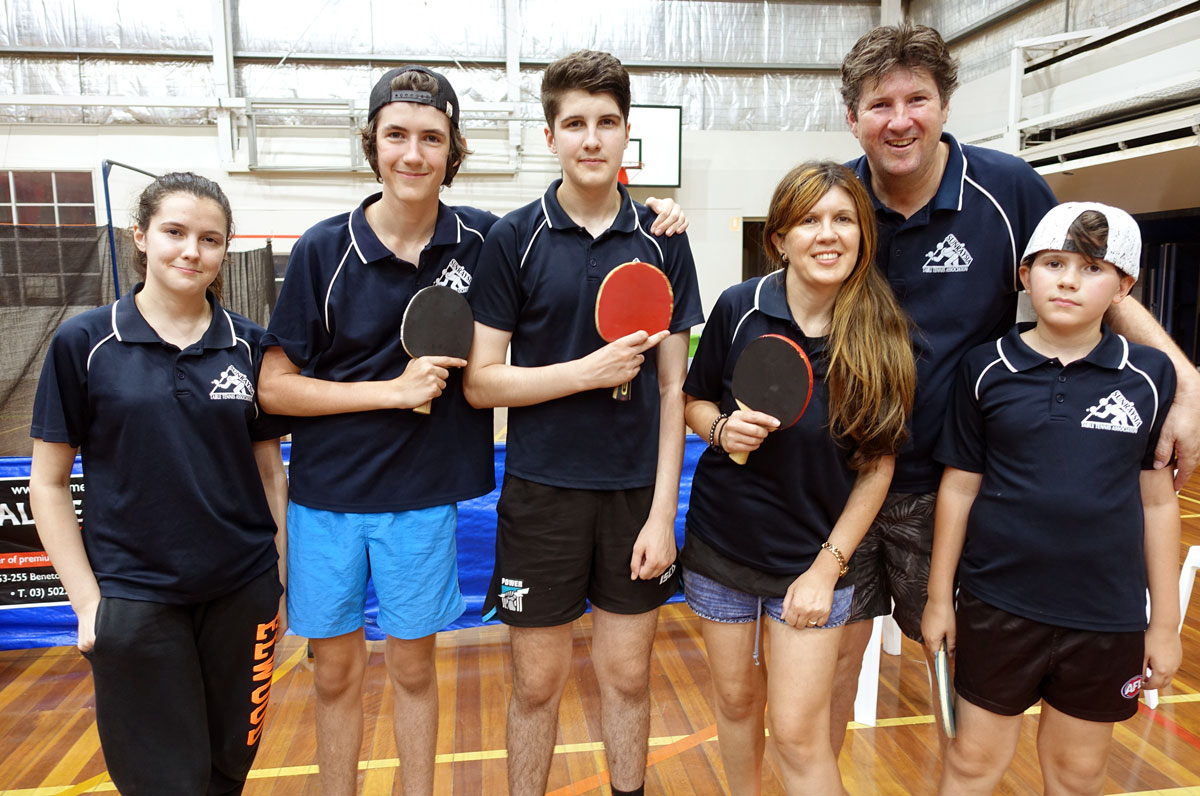 Jacinta Ljubic after many many years away from the game and four children later is also back making it a real family affair with husband Mark and son Matt playing in pennant one and daughter Claire in pennant three. Jacinta has joined her son Stefan in the MJM Automotive team and will play against another son Luke at some stage. Welcome back Jacinta, the family that plays together……..
There is a bye in this pennant and in round one the Dunkley Scales team of Leonie Dunkley, Joel Hogarth and Caitlin Elstone had a night off.