Read Time:
4 Minute, 39 Second
The Sunraysia Table Tennis Association sent five teams to the Victorian Country Championships at the weekend.
In all 107 teams representing 16 country associations were competing in 18 grades at the Melbourne Sports and Aquatic Centre.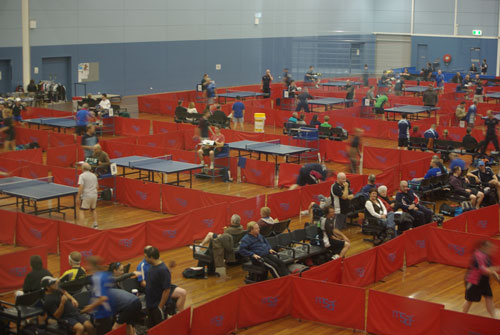 Bill Freeman Shield 
B3 Grade
Sunraysia team represented by
Wayne Carmichael, Mark Dorman ©, Gavin Carmichael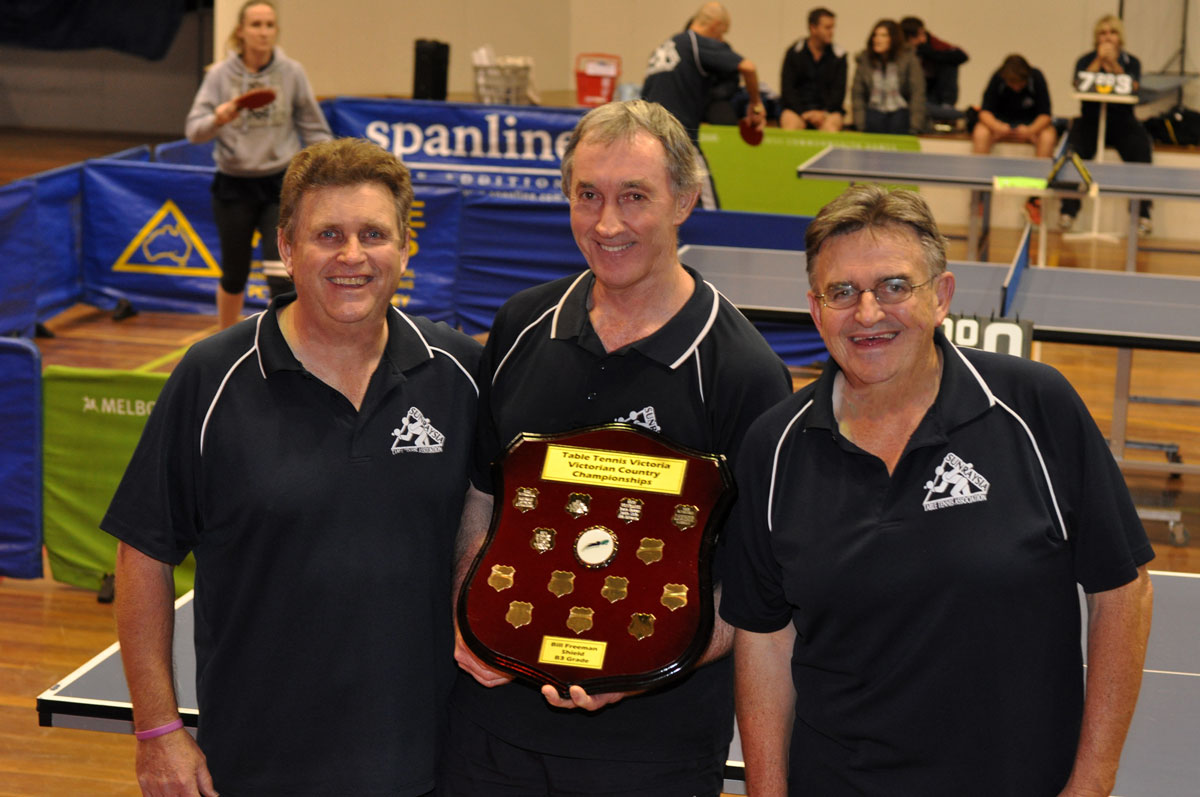 Sunraysia won this shield defeating Warrnambool 9-2, Albury Wodonga 9-2, Geelong White 9-2, Geelong Blue 10-1 and in the decider Ballarat 6-5. This was an excellent effort to go through undefeated against some strong opposition.
Wayne Carmichael with 13 singles wins from 15 matches tied for the singles aggregate as he did in this grade in 2013 when this combination won the same shield. Mark Dorman won 11 singles while Gavin won 10.
The doubles combinations of Wayne Carmichael/Mark Dorman and Wayne Carmichael/Gavin Carmichael went through the five matches undefeated and this was crucial on the Monday morning to defeat Ballarat for the Shield.
George McIlvena Shield
D1 Grade
Sunraysia represented by
Matt Ljubic, Nicholas Dorman ©, Jackson Tung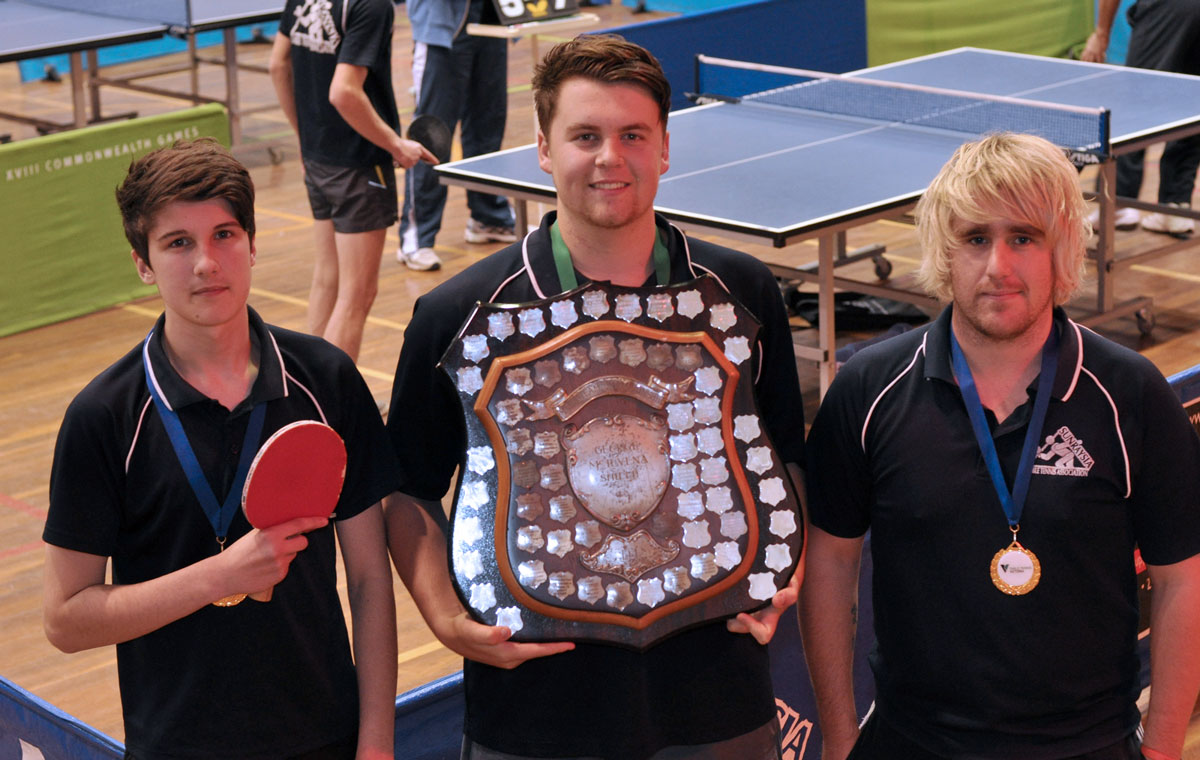 Sunraysia went through undefeated to grab the title defeating Geelong 10-1, Bendigo 7-4, Shepparton 11-0, Traralgon 11-0 and Ballarat 11-0.
Nicholas Dorman won the singles aggregate going through his 15 singles matches undefeated while Matt Ljubic won 14 singles. Nick Dorman and Matt Ljubic played in D3 last year and in 2013 they won the E4 grade along with Josh Carmichael. They again will look to advance grades in 2016 as they continue to improve at a rapid rate. Jackson Tung, who won 13 singles, displayed his most consistent Country Championships form to date.
Craig Campbell Shield
D4 Grade
Sunraysia represented by
Leon Brown, Kate Carmichael, Lee Thomas ©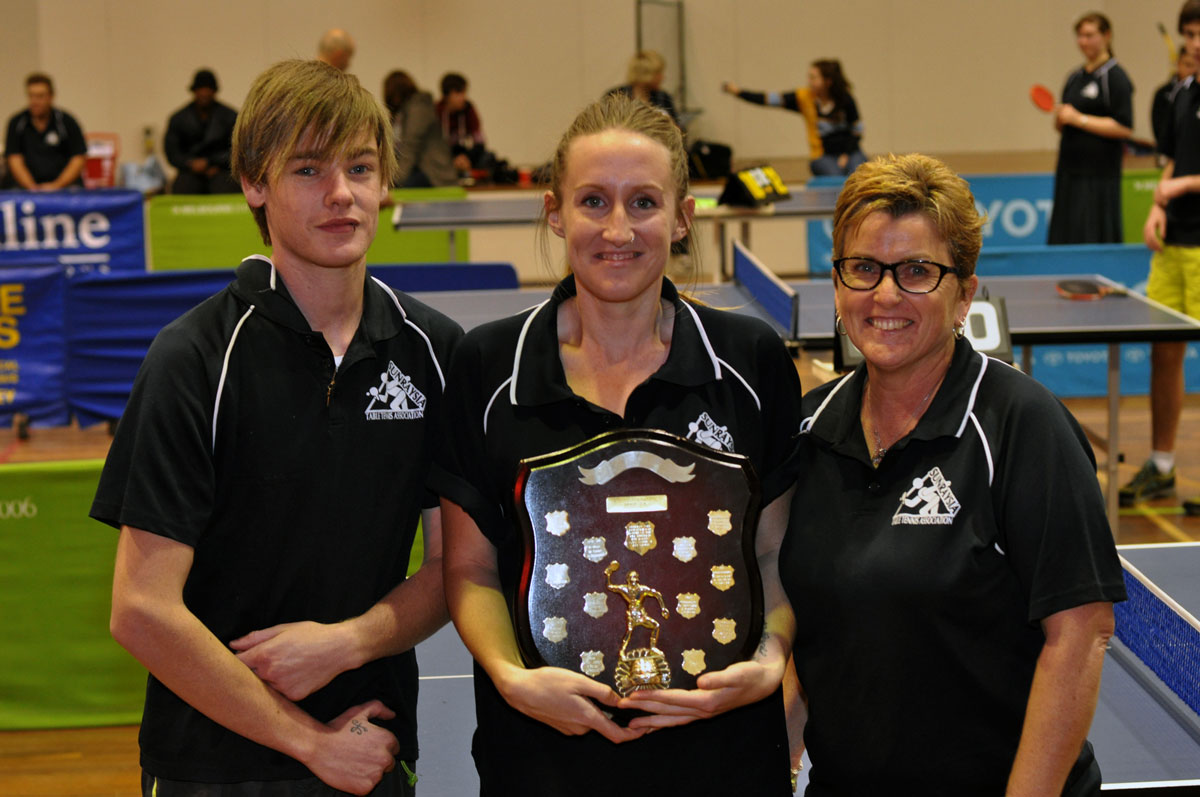 Sunraysia defeated Geelong 10-1, Bairnsdale 10-1 (six five setters), Mornington 10-1 and Sunbury 7-4 to go through undefeated. There was a bye in this grade.
Skipper Lee Thomas and Kate Carmichael playing her first Country Champs in 10 years both tied with Steven Aceski for the singles aggregate winning 11 singles from 12 starts.
Atlas Shield
A Grade
Sunraysia team represented by
Dillon Chambers, Joel Thomas ©, Matt Avers.
In an excellent effort Sunraysia finished runners up in this strong grade.
Against Mornington we were defeated 4-7, then defeated Ballarat 7-4, Sunbury 8-3, Warrnambool 6-5 and on Monday morning defeated by Geelong 5-6. (In this match the unlucky Joel Thomas lost his three singles all 9-11 in the fifth indicating how close we were to defeating the strong Geelong team).
The boys did very well in the doubles with Dillon/Joel winning all their matches while Dillon/Matt Avers won four from five: a great effort.
To play in this grade was a great experience for Matt Avers. Matt while not the third strongest player in our competition was rewarded with selection in A Grade with Dillon and Joel, for the amount of training he has put in over the past six months including travel to Melbourne to train under top Victorian coach Bruce Carter.
Seventeen year old Dillon Chambers for the second year in succession won the singles aggregate, again he was undefeated. He played for a composite team in 2013 and tied in the aggregate then winning 13 from 15 matches. His record over the past three years is outstanding for such a young player against quality opposition.
Bill Hawley Shield 
E2 Grade
Sunraysia represented by
Arthur Paar ©, Connor Lavery, Quentin Clark
Sunraysia finished third in this grade with three wins and two losses. The boys defeated Ballarat 9-2, Bendigo 9-2 Bairnsdale 6-5 in good displays and went down 4-7 in each of their matches to Wonthaggi and Leongatha.
Leongatha were the eventual winners so we were not far away.
This side was a mix of experience and youth and both Connor Lavery and Quentin Clark were playing their first Country Champs. Connor did exceptionally well winning 13 singles from fifteen matches to finish second in the singles aggregate.
Individual Events
Singles/Doubles.
On Saturday night a doubles competition was held.
Gavin and Kate Carmichael finished runners up in the Open Mixed event.
Dillon Chambers and his team mate Ben Taylor from Warrnambool were runners up in the Open Doubles.
On Sunday night the singles events were held.
Arthur Paar was runner up in the over 60's event
In the Junior Boys singles Dillon Chambers was the winner for the second year in succession.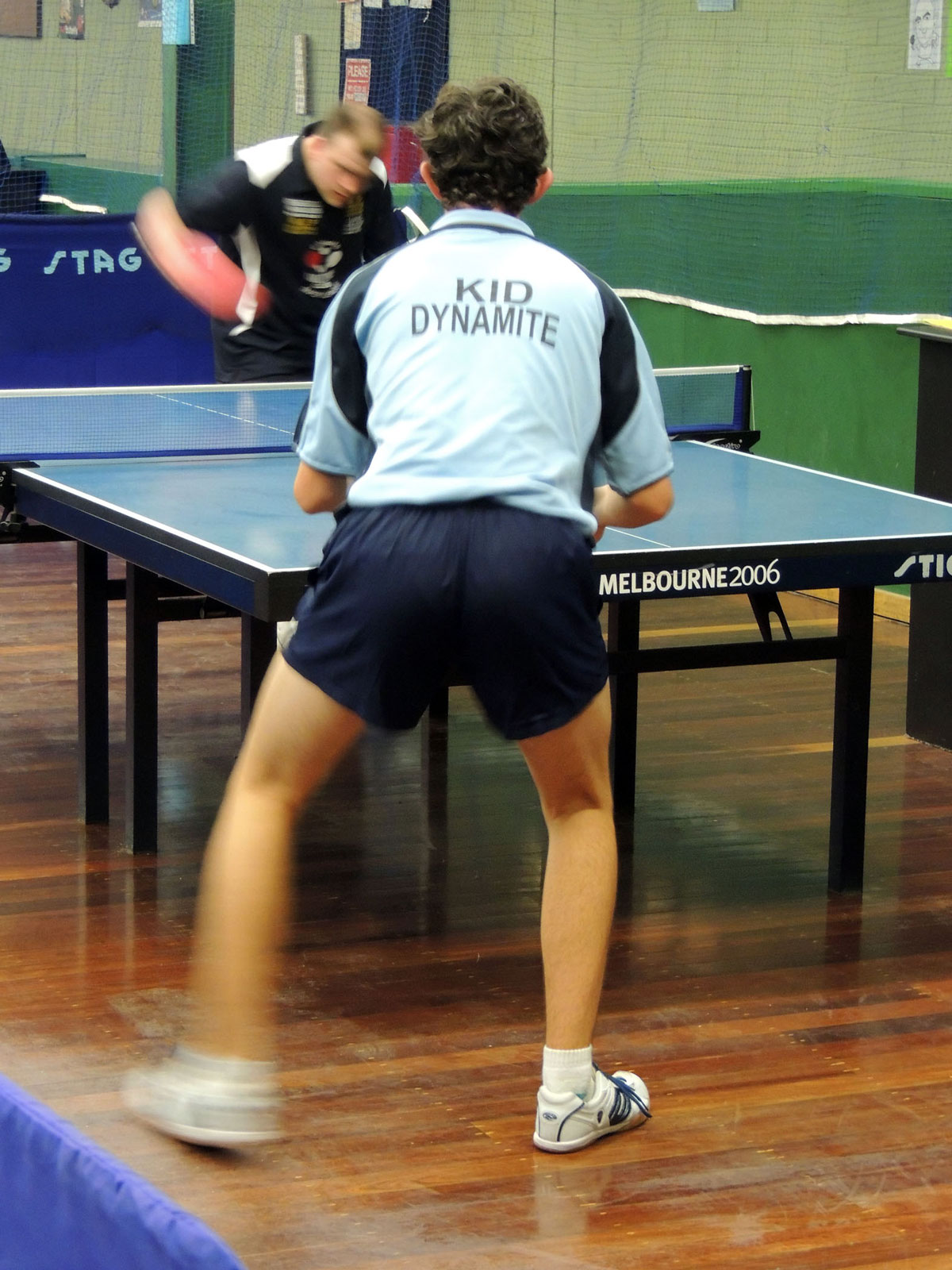 In the Open singles event again it was Dillon Chambers who prevailed with the final held just before the presentations on the Monday afternoon in front of a good crowd.
Dillon is playing outstanding table tennis and it is a credit to him for all the hard work he has put in since leaving Mildura. This was the second year in succession that Dillon had won the Open singles and Junior Boys title in the one year. When he achieved this feat last year it was the first time a player had managed this in 40 years.
Despite now residing in Melbourne Dillon still qualifies to play for Sunraysia given that he is a student.
Next year the Championships will be held in Bendigo and hopefully we will have some more teams taking part. Please give it some thought and maybe talk to someone who has made the trip. Its a busy but great week end. !!
Good hitting everyone, we have one more round this week before two weeks off for the school holidays.