Read Time:
4 Minute, 33 Second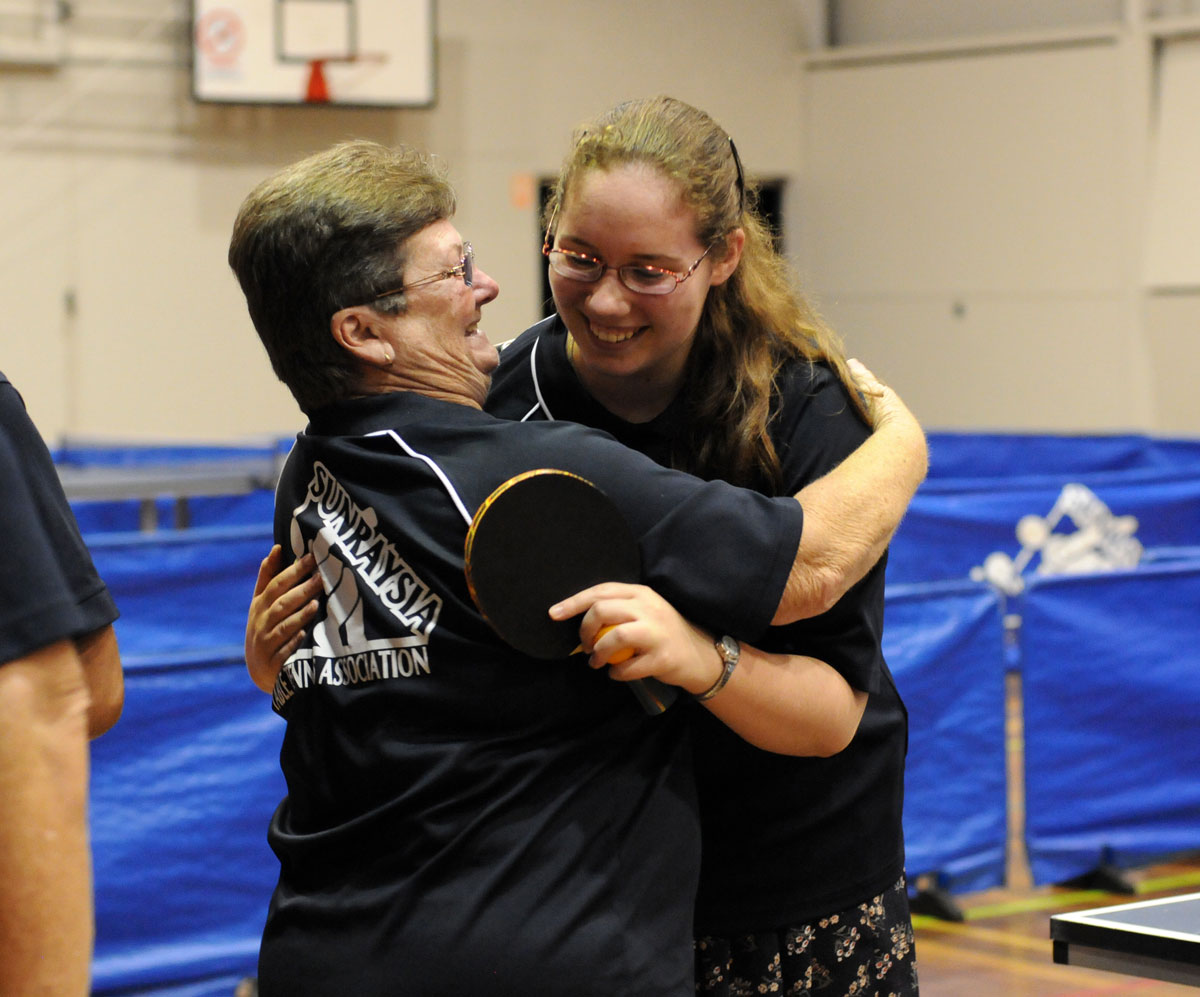 Girl Power. Nobody was more excited to see Bernadette Fitzpatrick contribute vital wins to Weightmans Pennant win than Denise Henderson. I guess no point hiding as Denise will always find you!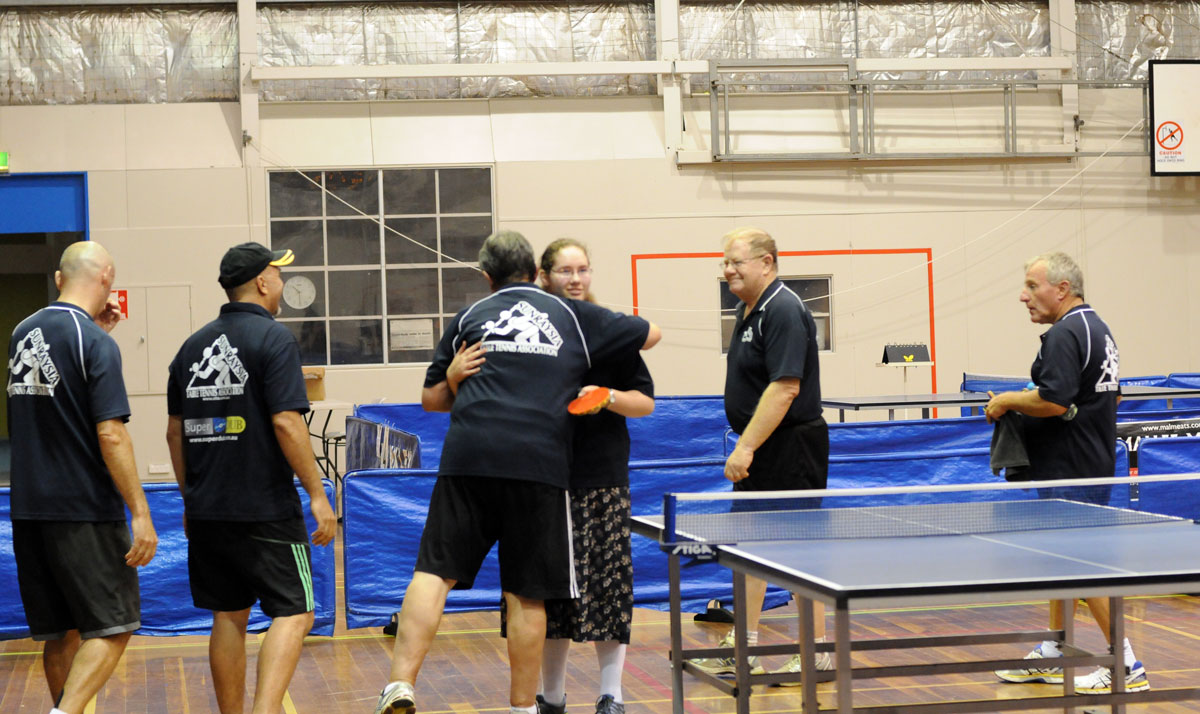 Alone to ponder, Geoff Wright (far right) reflecting on the one that got away. Meanwhile Gav 'Golden Boy' Carmichael is more than delighted with Bernadette's effort in flooring Wright in 3 straight sets to clinch the title.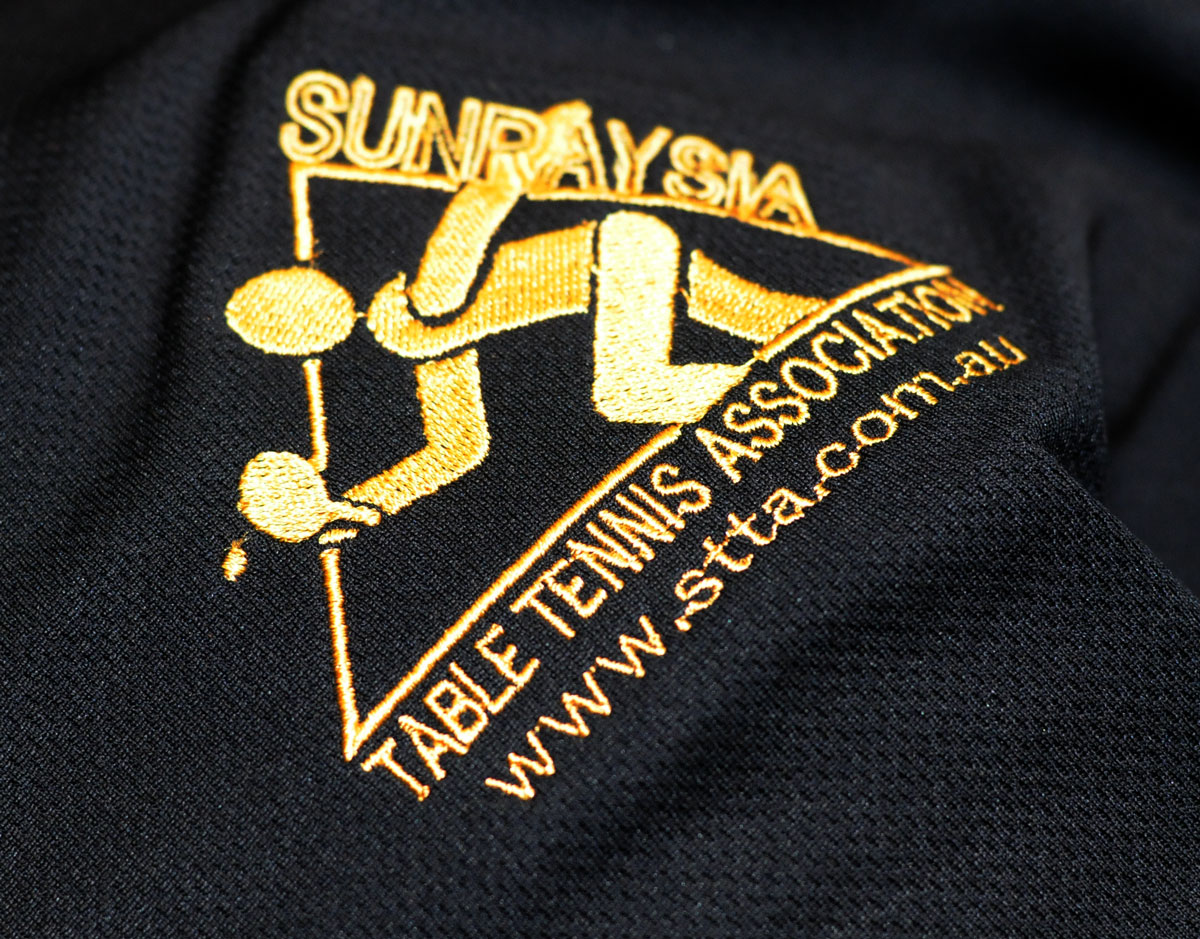 Yes that is Gav's new Super 8's shirt. Hence 'Richie Golden Boy' Carmichaels new title.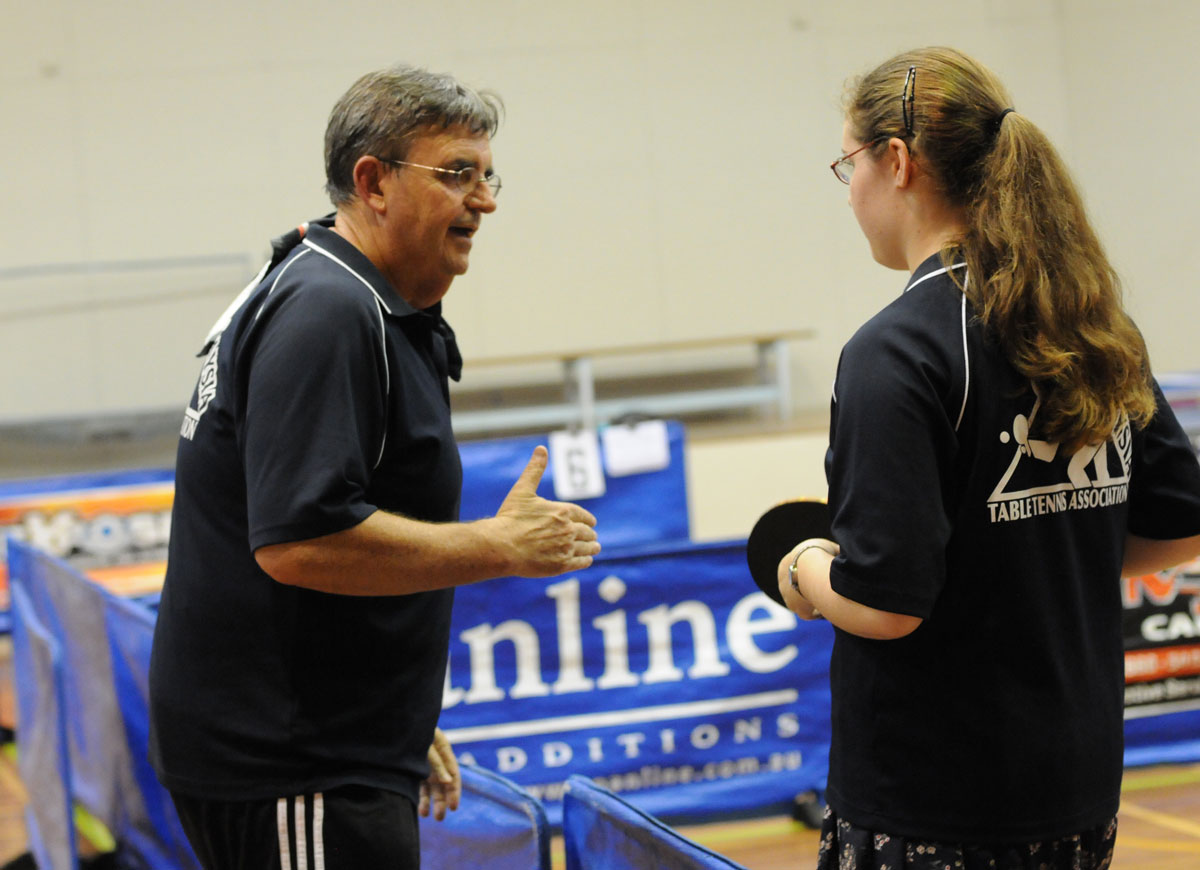 And what would a Grand Final involving Richie be without a few mid game conferences. Are you listening Bernadette???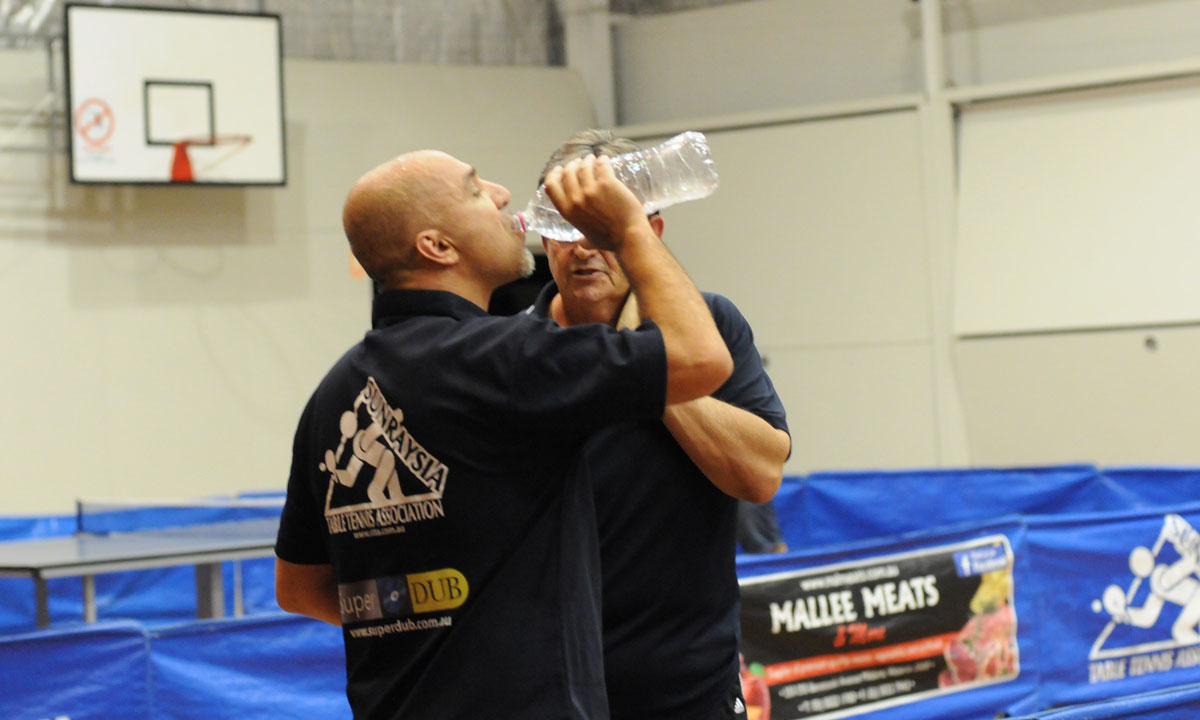 And Sony thought he would sneak in a drink whilst in conference. No chance as the drinks break was cut short for another tactical plan.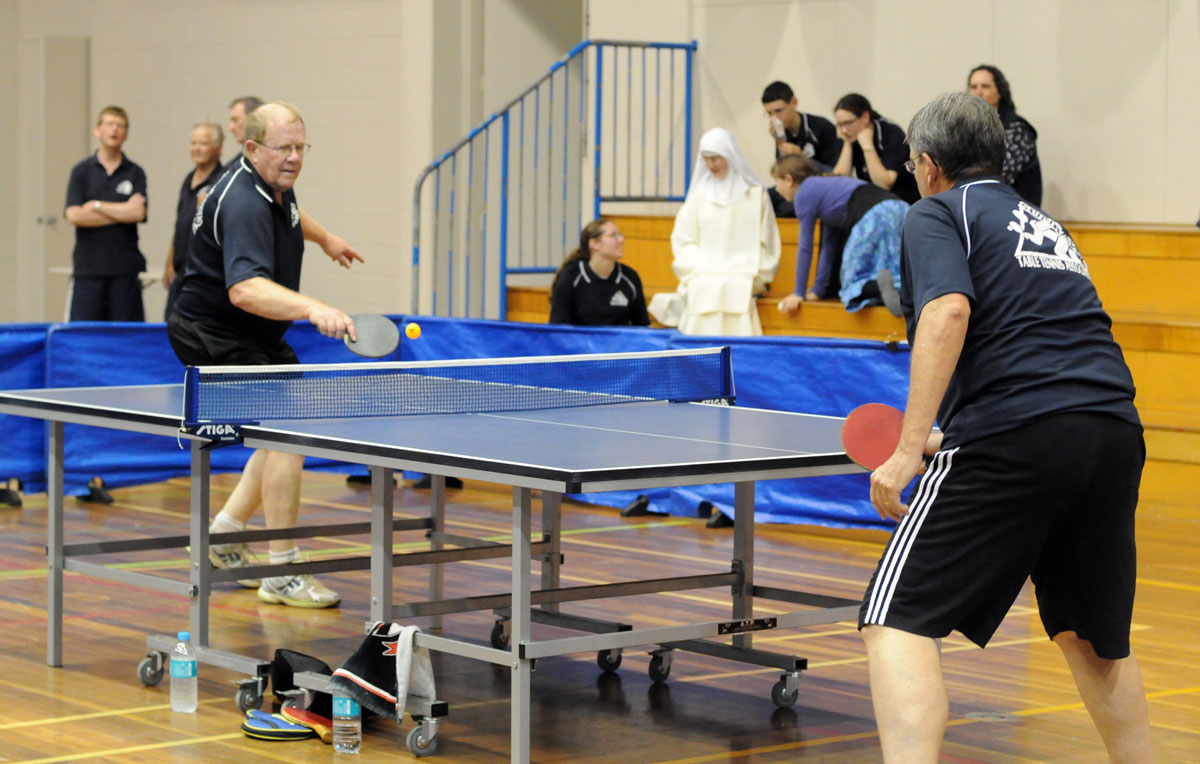 The Angels are watching. Graeme 'Slugger O'Neill' had a purple patch over the past 5 weeks averaging two singles wins a round. The form may have dried up in the GF, but Slugger fought to the very end.

The Emperors new groove. Geoff Wright was combining some of the latest moves coming out of Werrimull with a dash of Table Tennis. Sadly Geoffry we are not sure that the latest moves will catch on.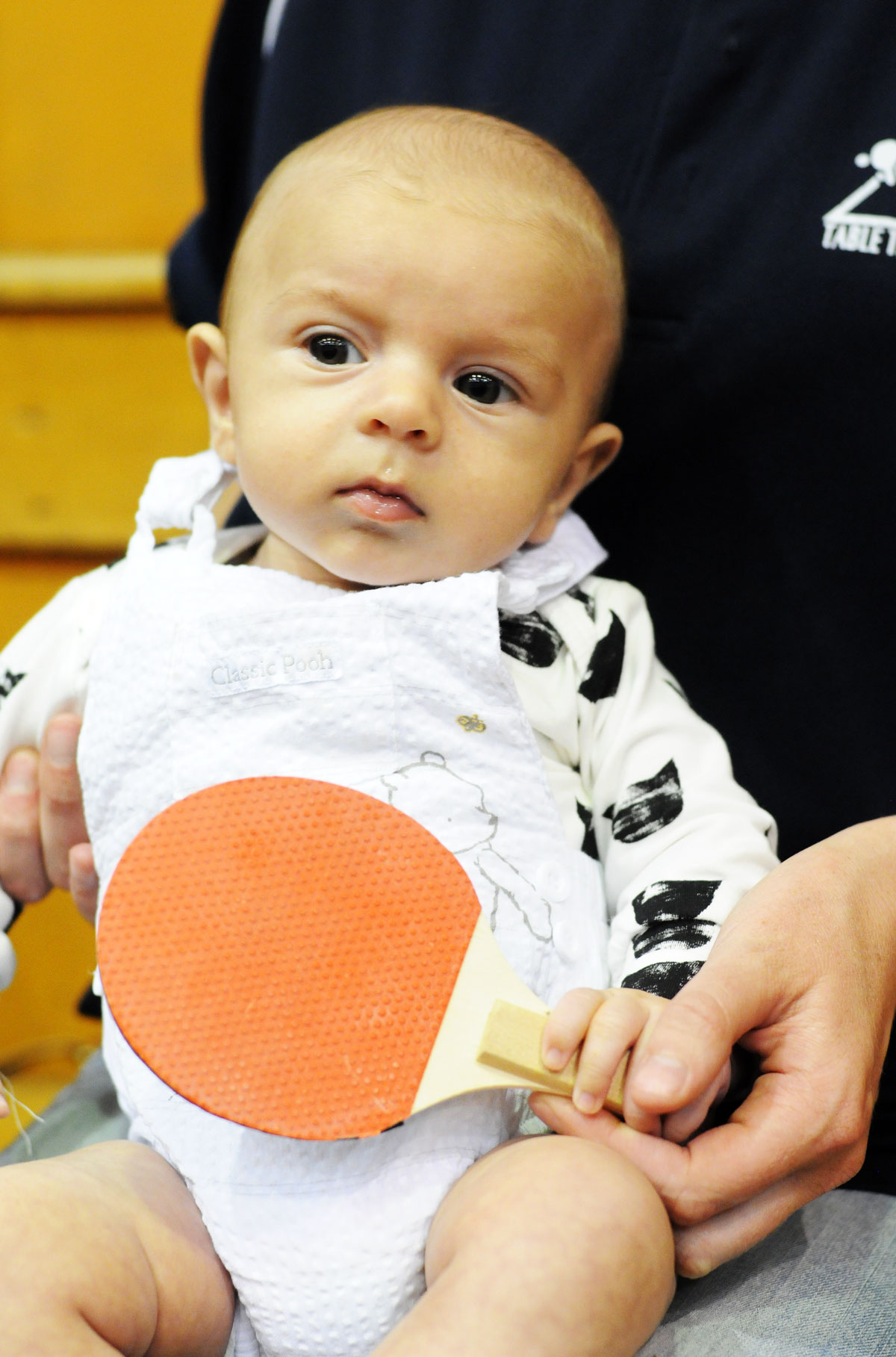 Starting from young. Ari Nixon Sefer watching Dad in combat. Sony promised little Ari a premiership and started a new Stta initiative – Intense training from 3 months on.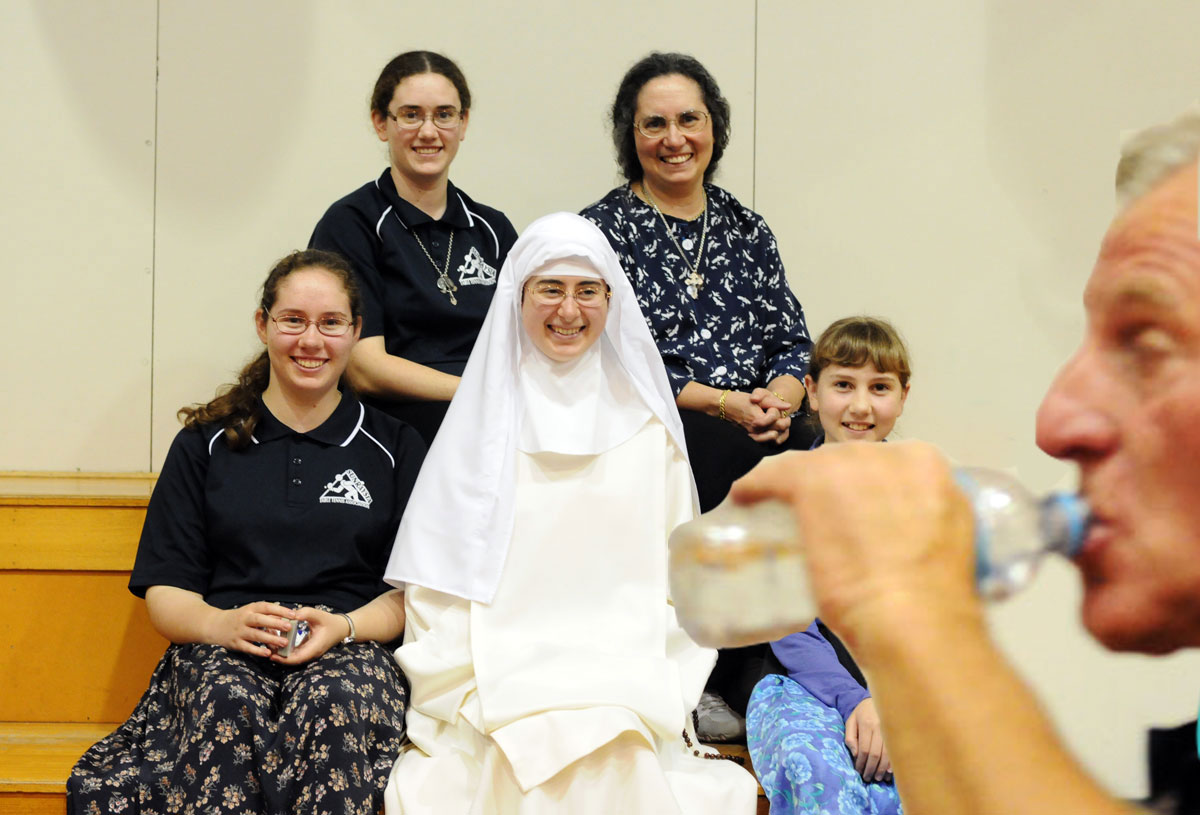 Fairdinkum Geoff. Photobombing a Fitzpatrick family moment???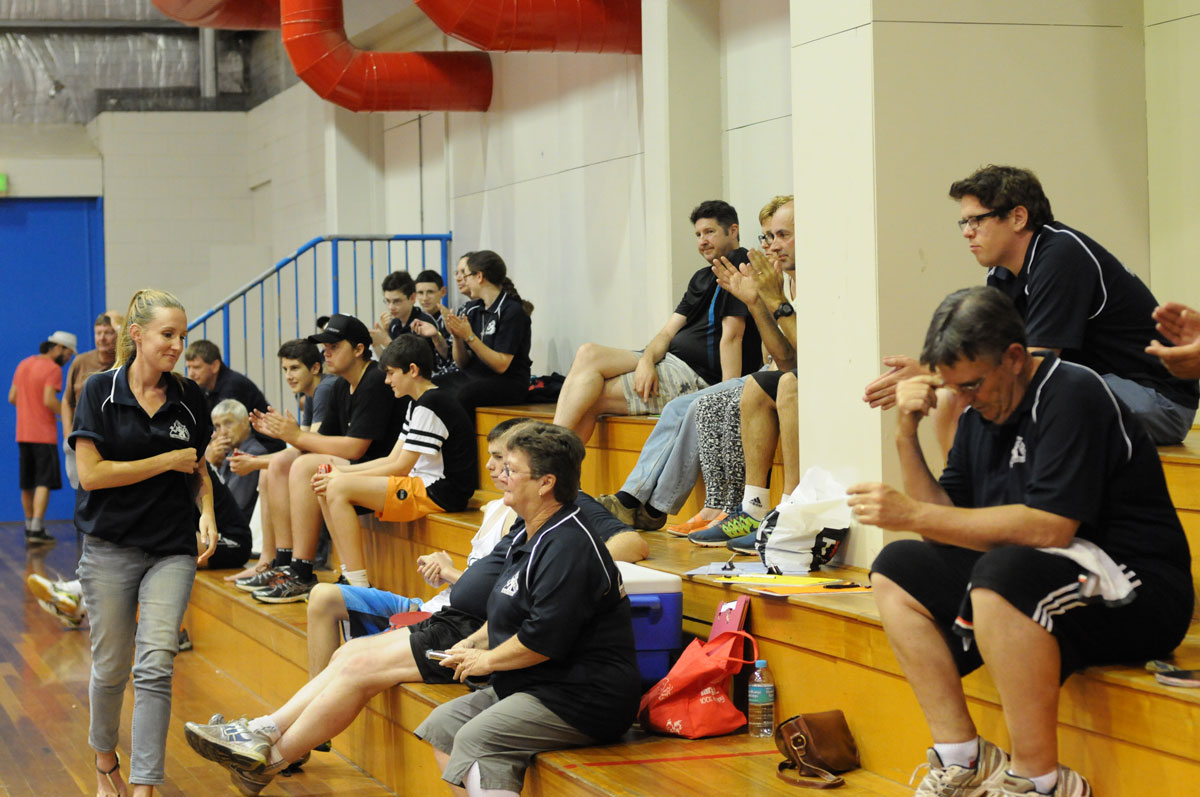 Usually cool under pressure, Gav was feeling the heat in that last game watching Bernadette v Geoff. Maybe a moment to consult to the heavens???.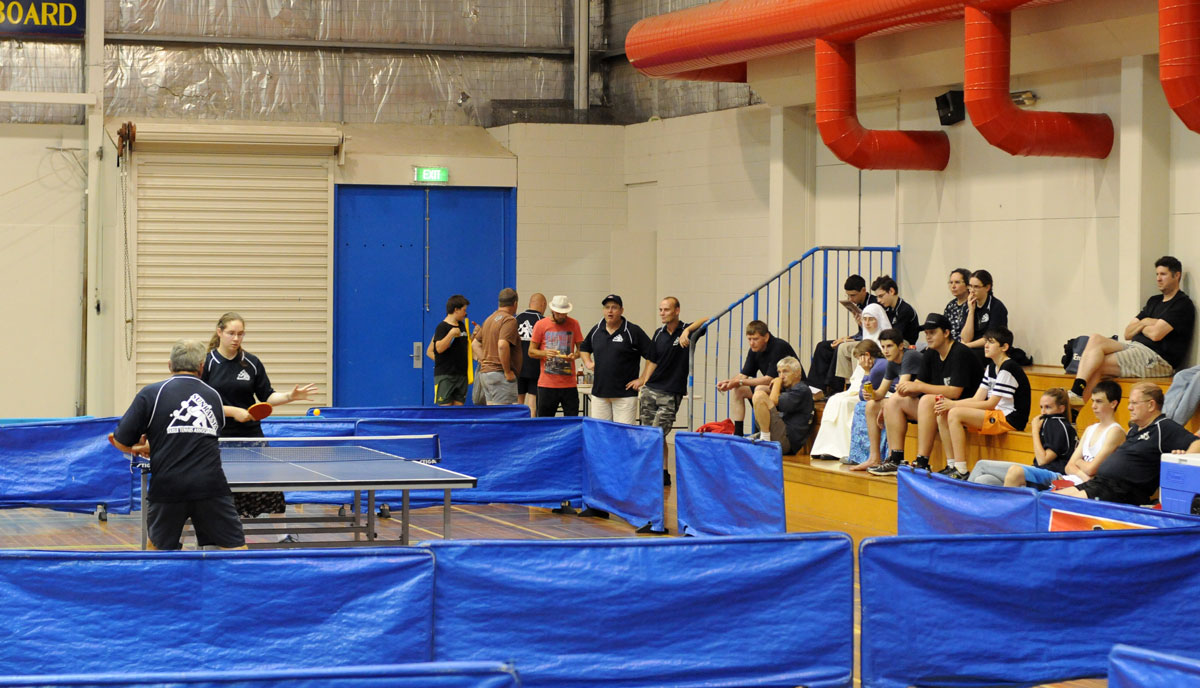 The Moment. Bernadette guiding Weightmans home.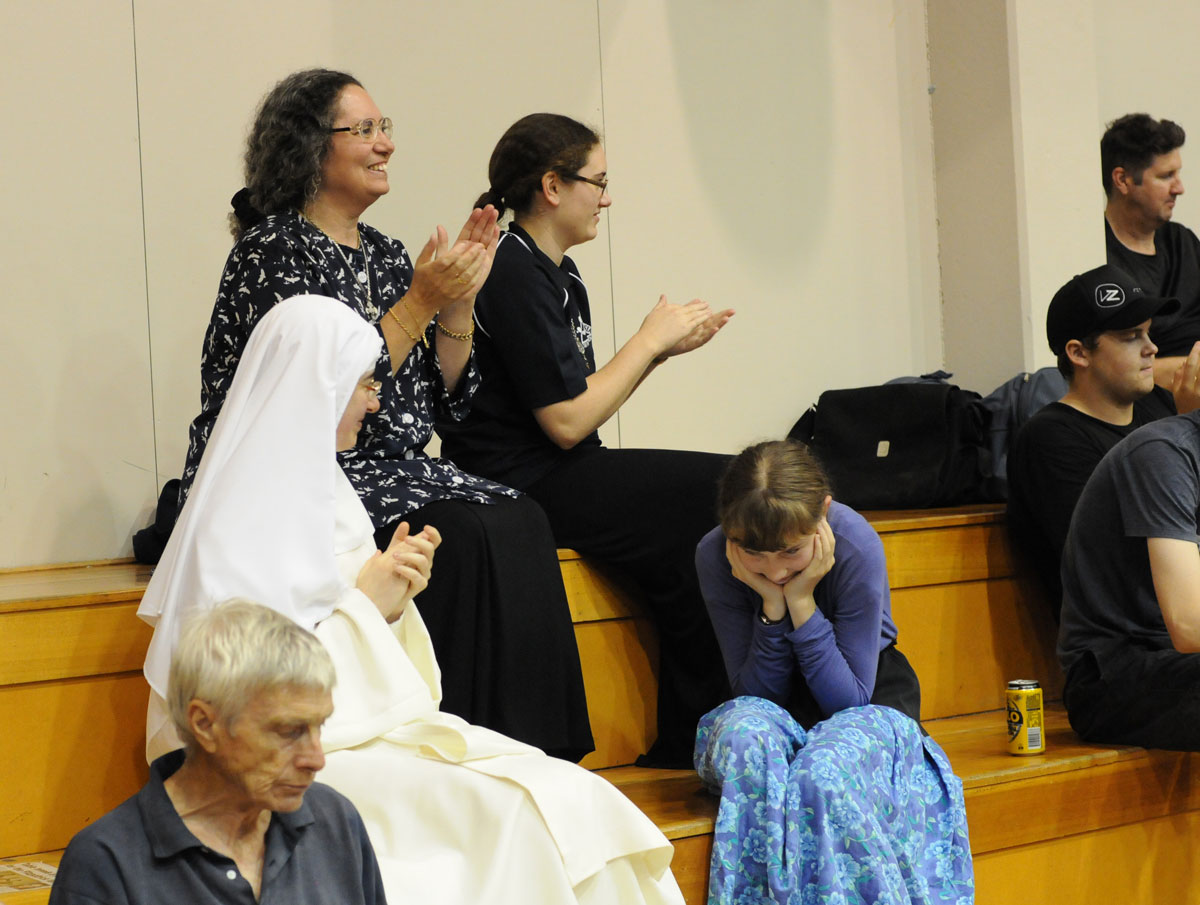 Celebrations all round. Well maybe Therese had other things on her mind.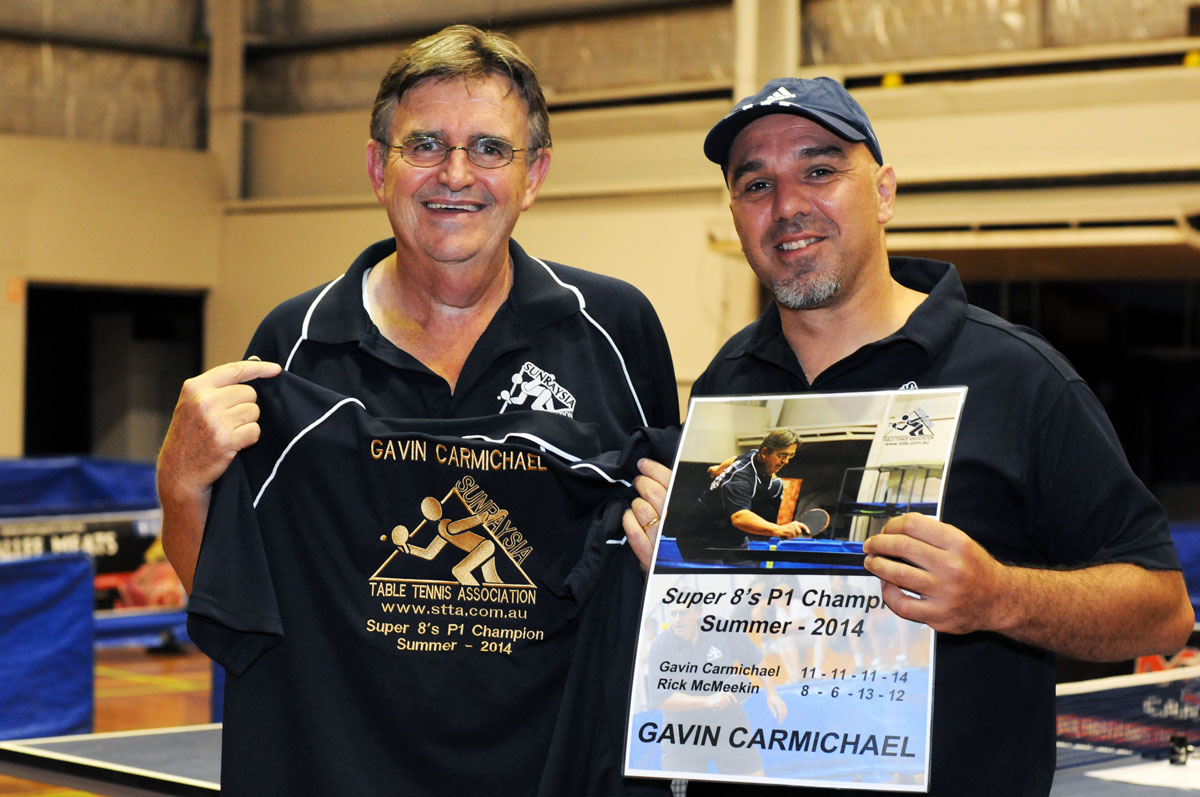 Yes Golden Boy, it has been a good season. Gav picked up his first Super8's crown, a premiership and missed the Aggregate by just one win. Bet you would like to have had that Rnd 7 game again – leading Mark Ljubic 6-0 in the fifth set before the 'King of the 5 setters' pinched it. Enough said or the editors safety could be in jeopardy.
Weightmans Packaging of Summer 2014: Sony Sefer (Peter Midgley – absent), Gavin Carmichael & Bernadette Fitzpatrick.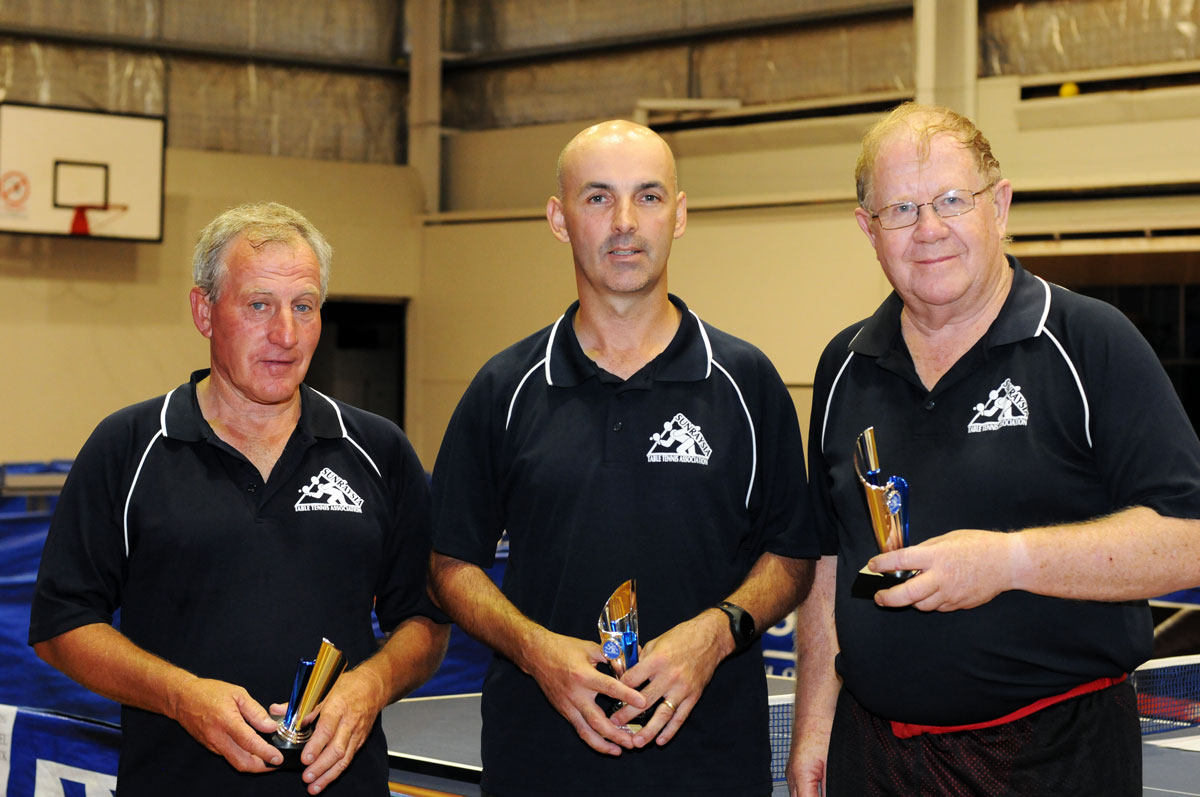 Runners Up: Max Miller Carpets – Geoff Wright, Rick McMeekin and Graeme O'Neill.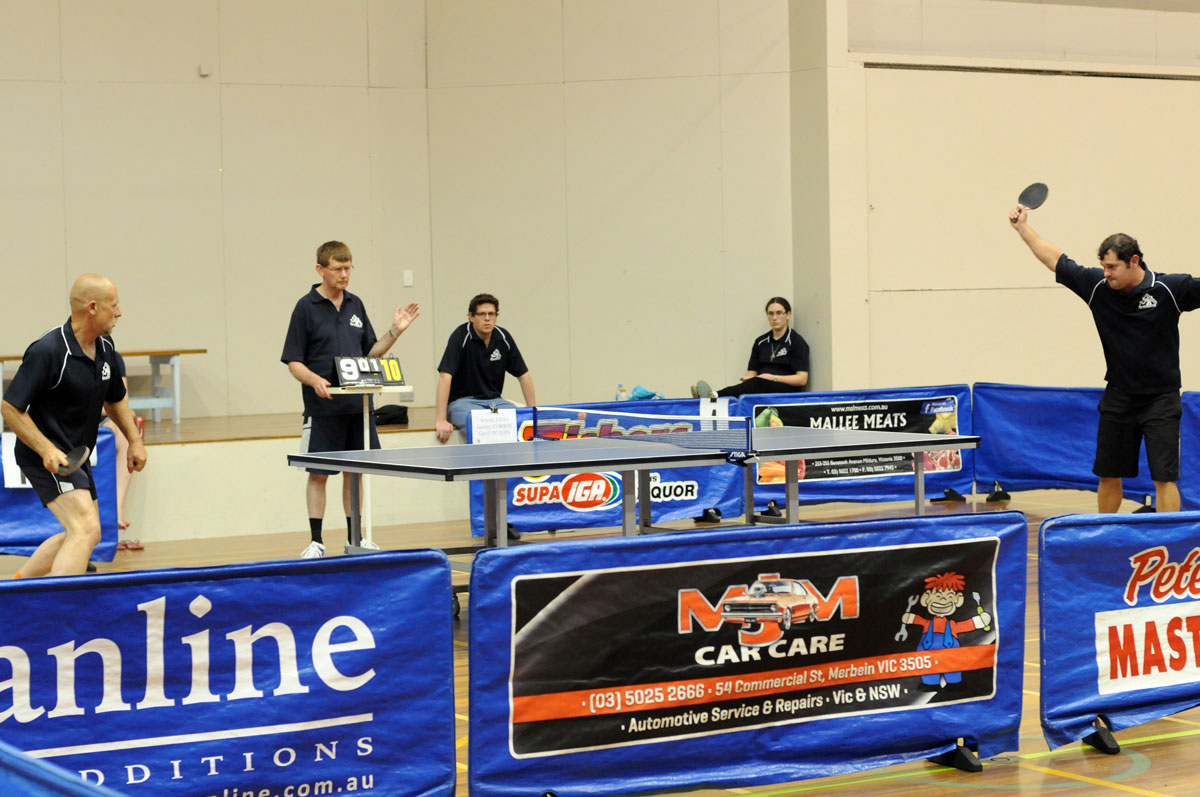 Pennant 2 had some great matchups. Geoff Peters fears no one in agg standings – so it was no surprise when he came to play against Reece Kurrle.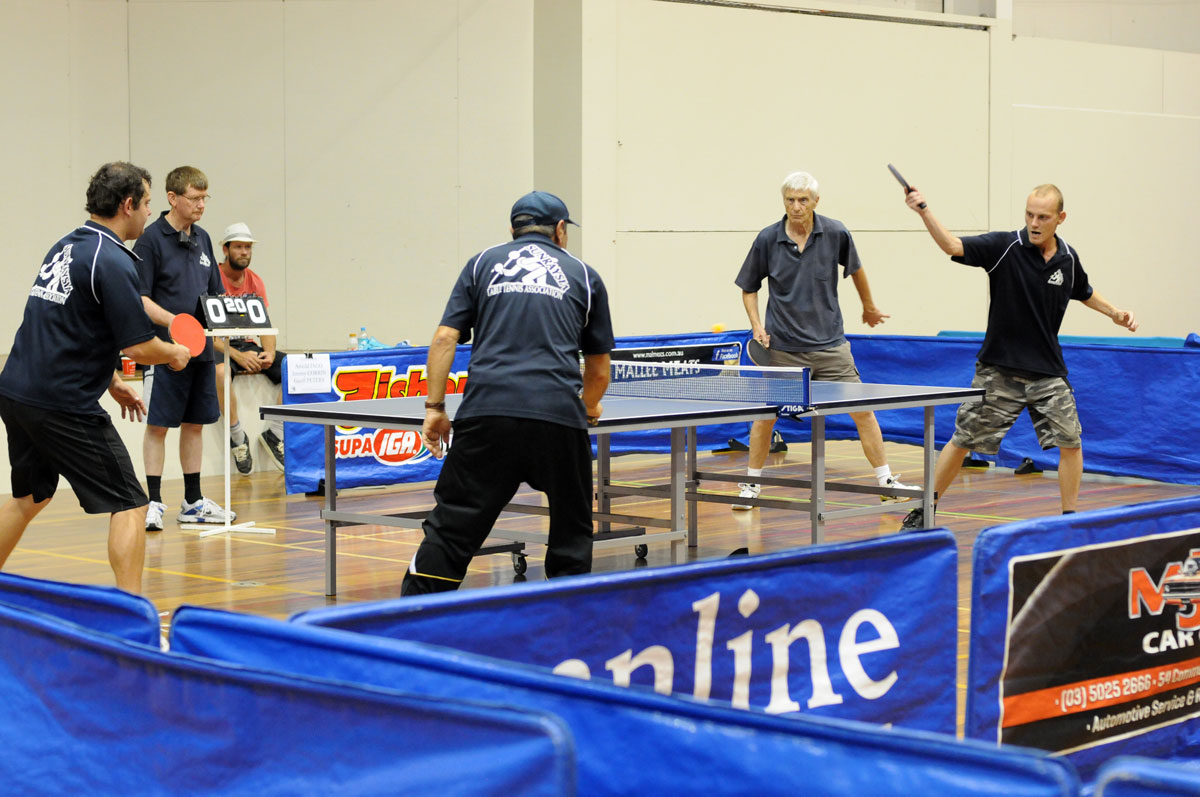 Crucial doubles. Jeremy Corrin firing a backhand drive to keep Fishers IGA alive in the contest.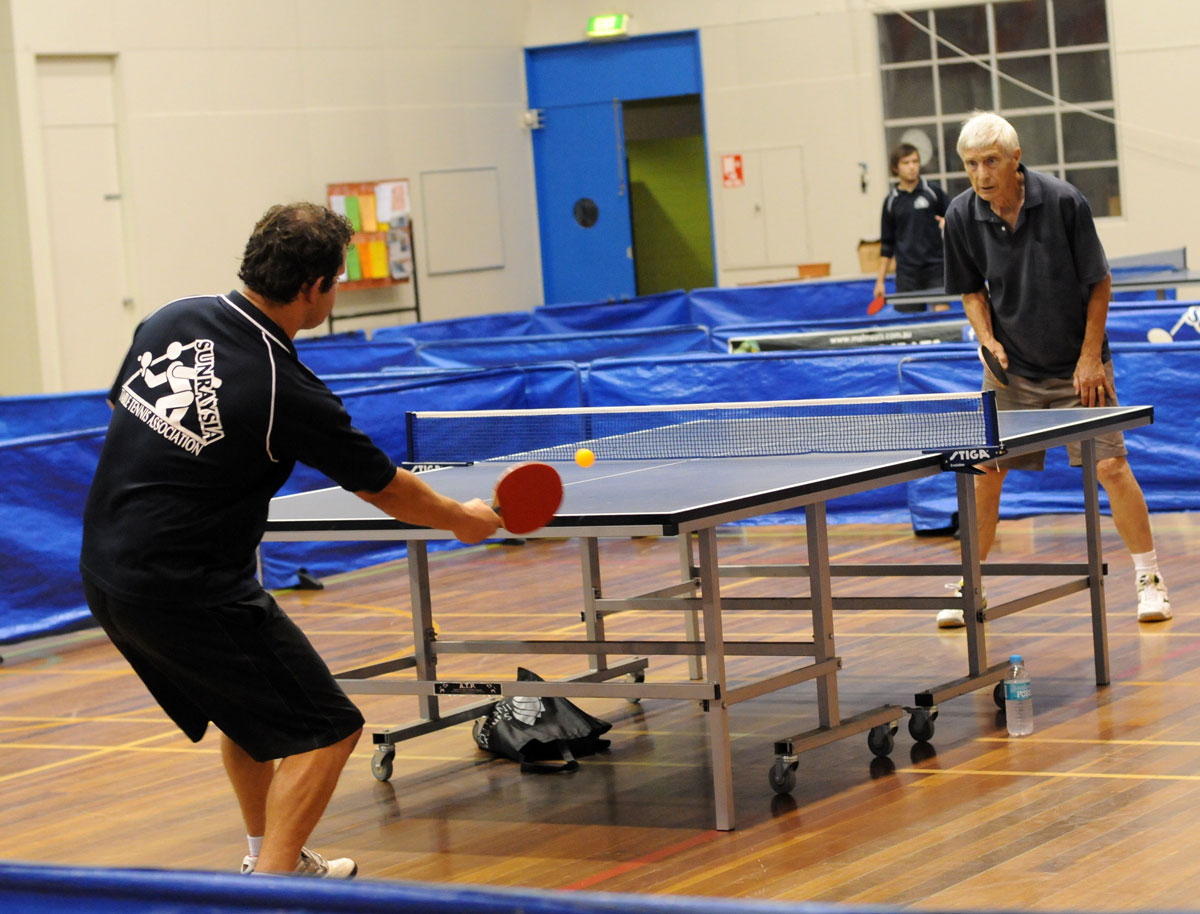 The number ones. Reece Kurrle returned to Stta competition after a 5 year break. Picking up a win in 5 sets was crucial to the end result.
Excalibur be thy name. Geoff Peters delivering one of the more unusual serves in the GF. Seval battled all night after a tough week with pneumonia.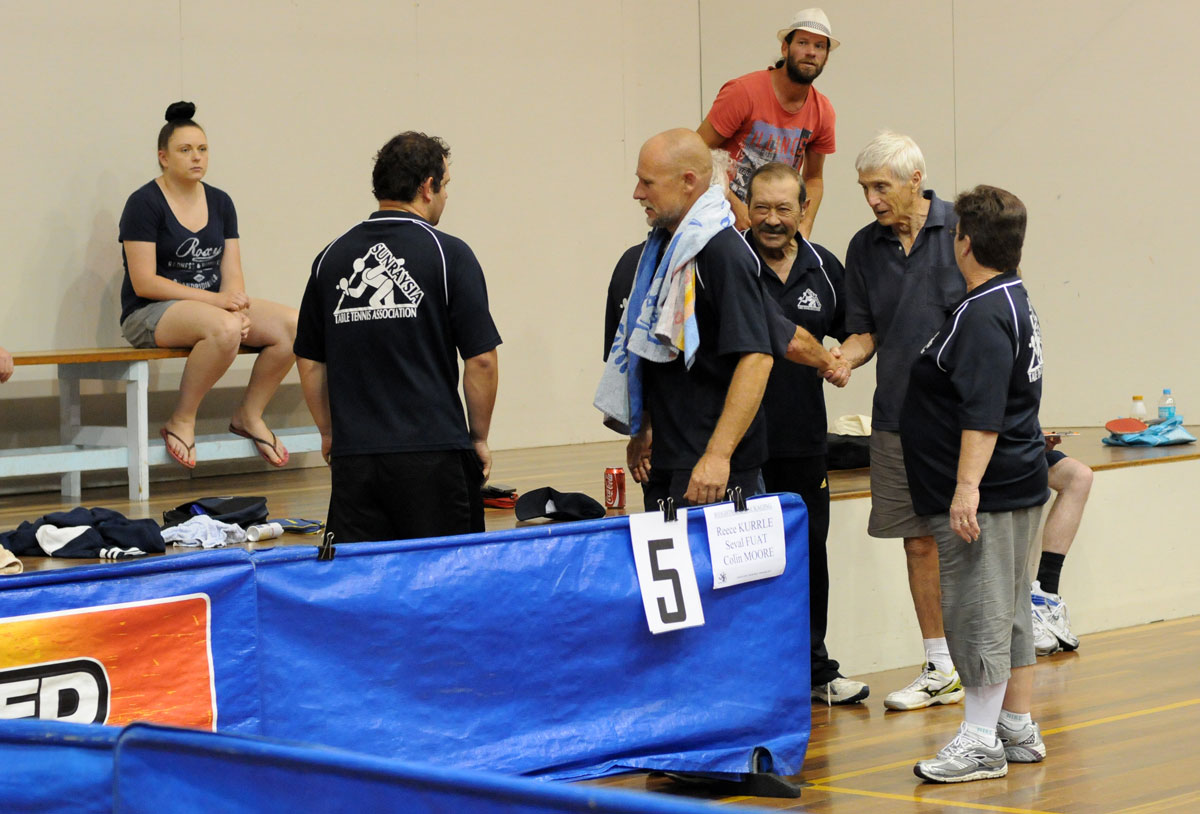 Celebrations all round. Seval out of his death bed to pick up another premiership. Of course Denise always close by to join in the celebrations.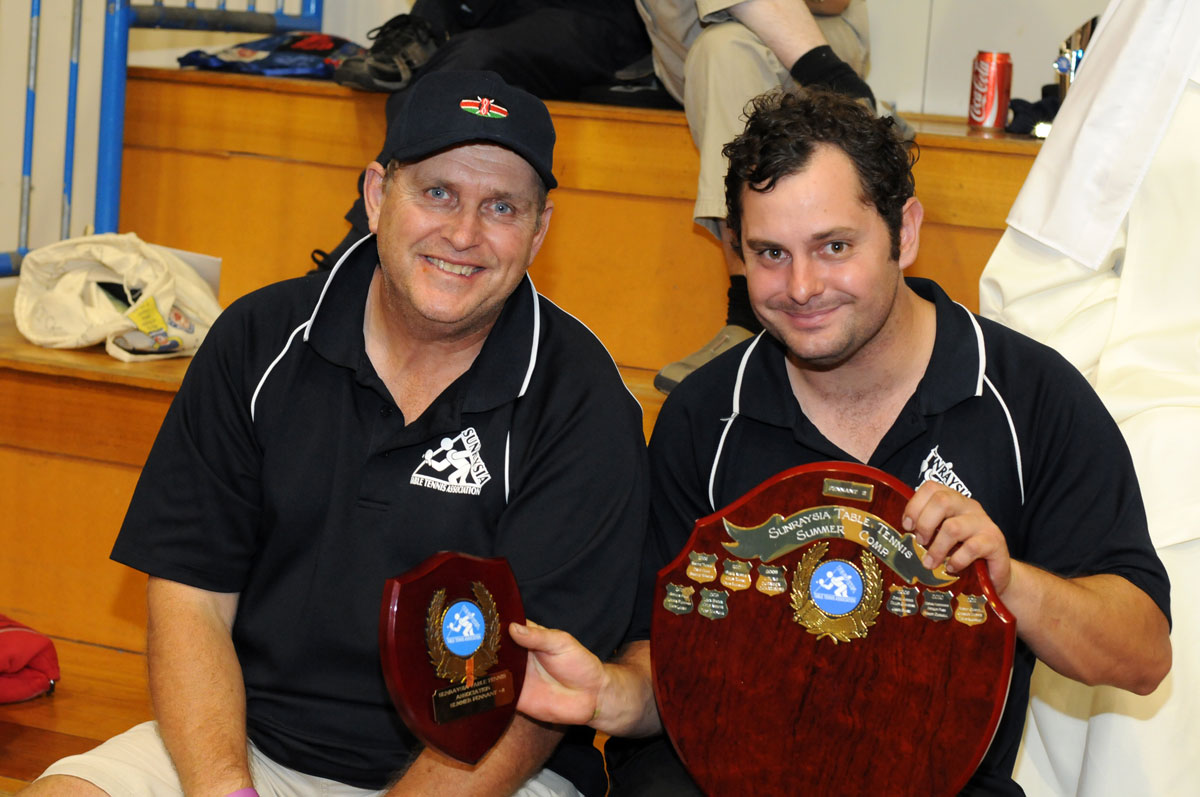 Reece rubbing shoulders with Stta royalty in Wayne Carmichael.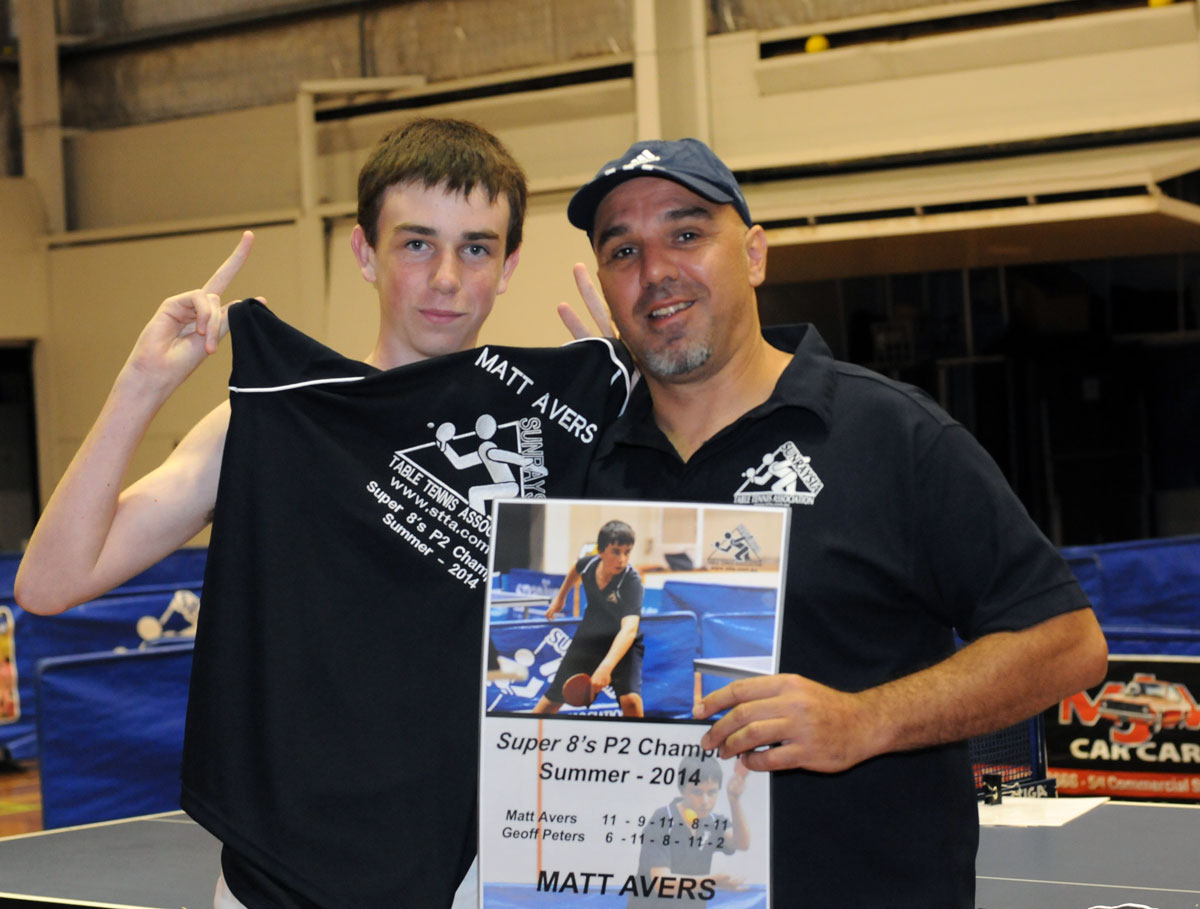 Matt 'Keep it on the low down' Avers staying cool accepting the P2 super 8's title.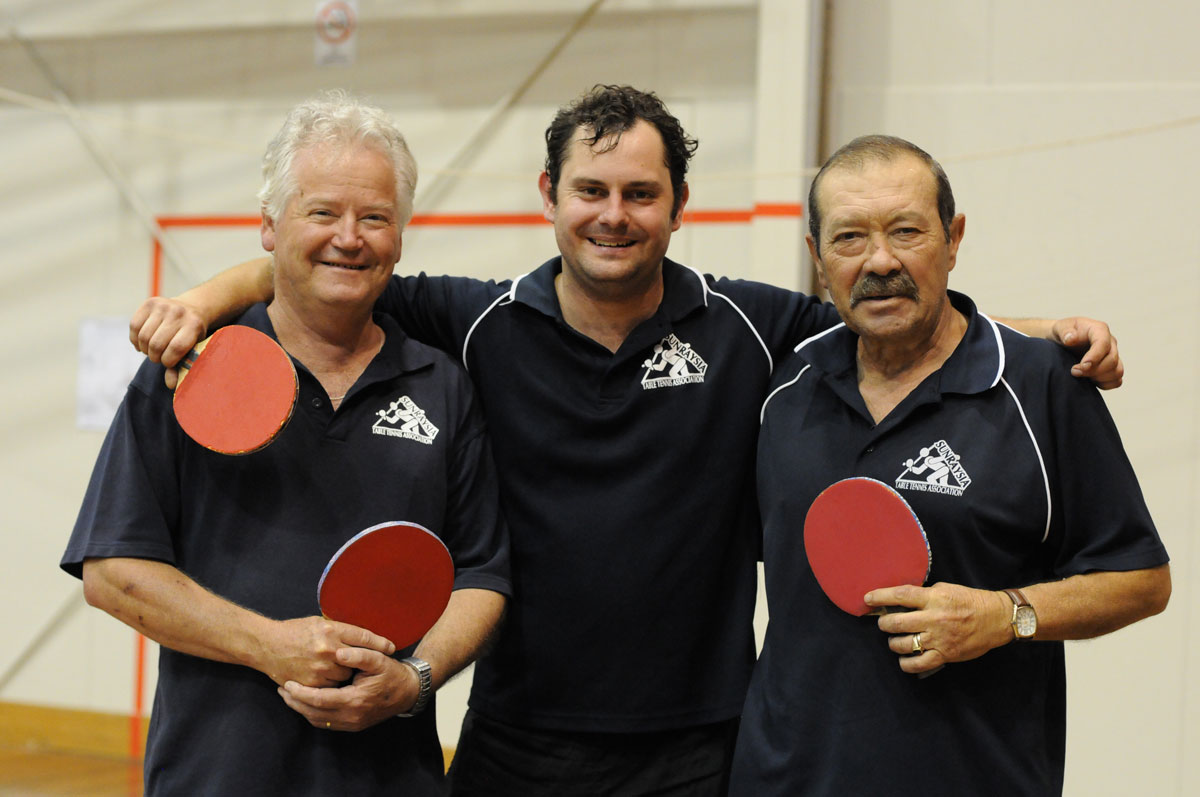 Weightmans Packaging of Summer 2014. Pennant 2 champions : Colin Moore, Reece Kurrle & Seval Fuat.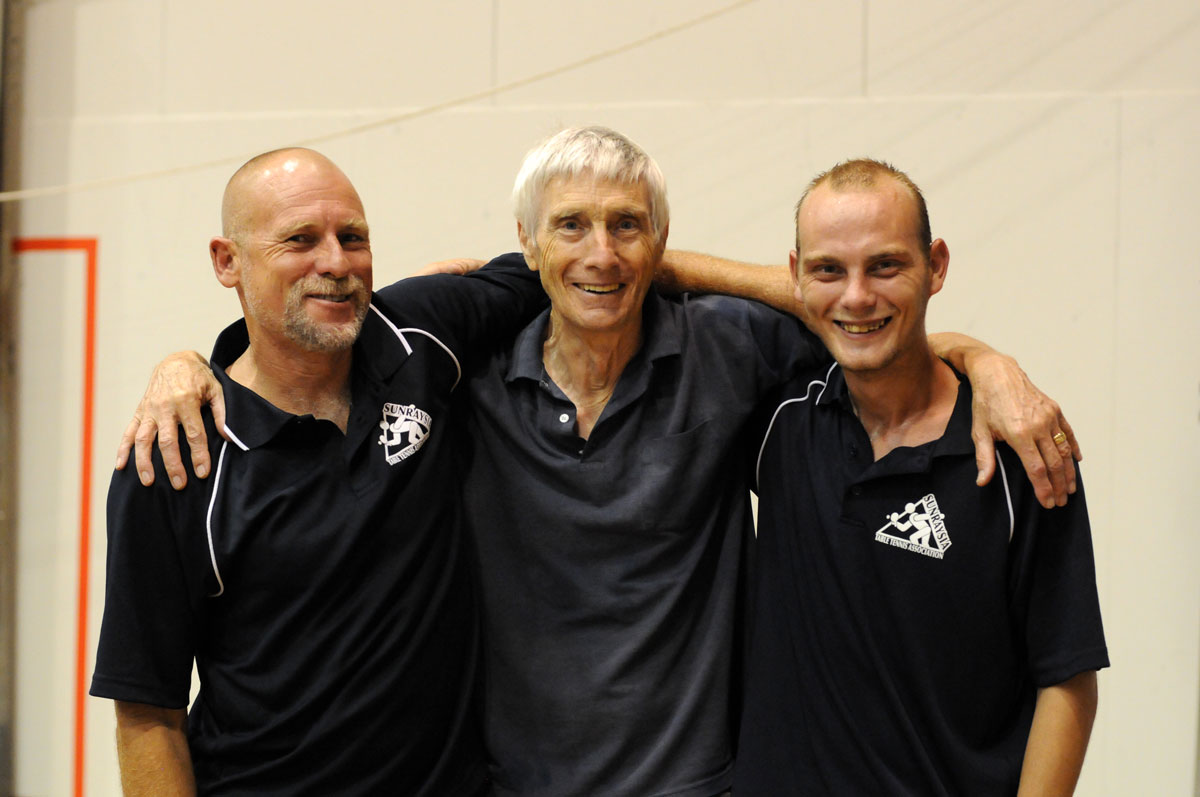 Fishers IGA P2 runners up of Summer 2014 : Geoff Peters, Arnold Jago & Jeremy Corrin.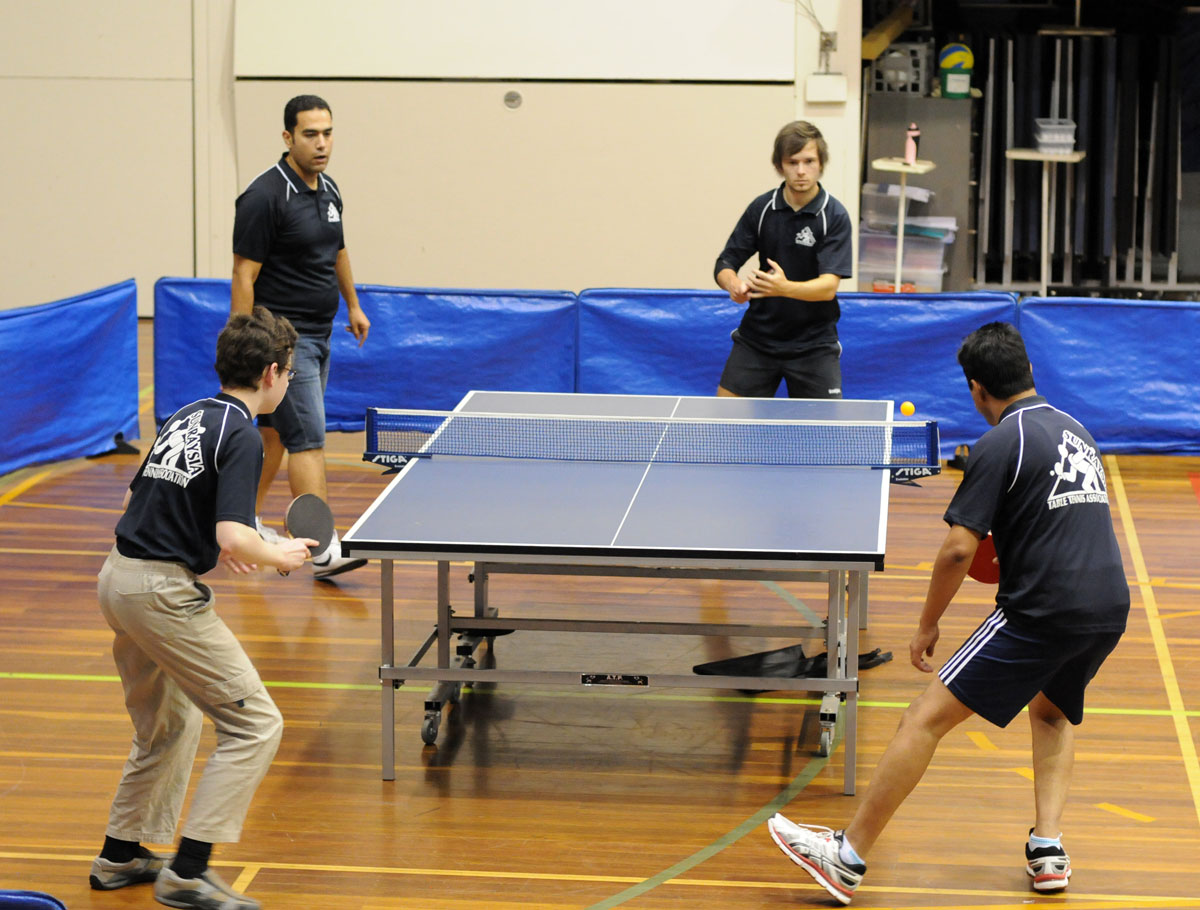 Heel & toe, heel & toe. Dr Ajay Chowdhry had an unusual style of service in combat in the doubles in the Pennant 3 Final.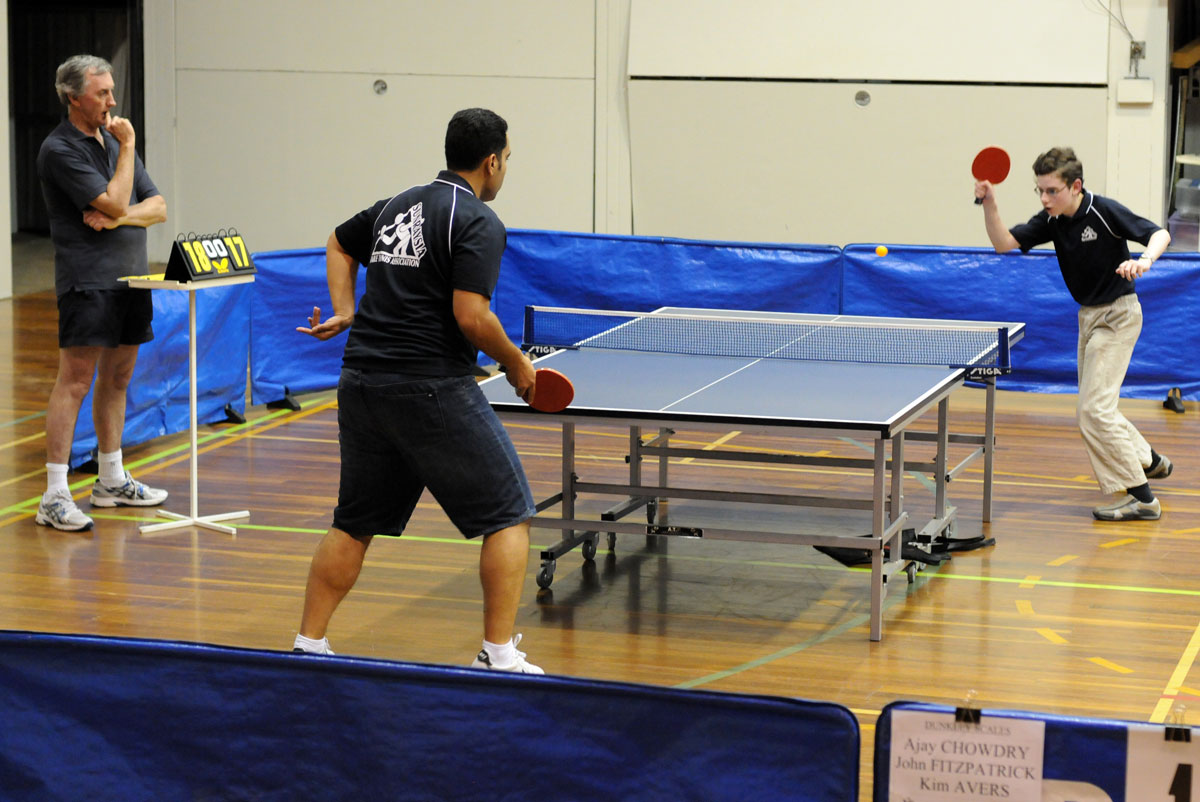 In what was an intriguing opening to a first set Peter Mikhaeil and John Fitzpatrick went blow for blow for an eternity reminding us of the old days of first to 21. Incidently Peter picked up the first set 19-17 and the match.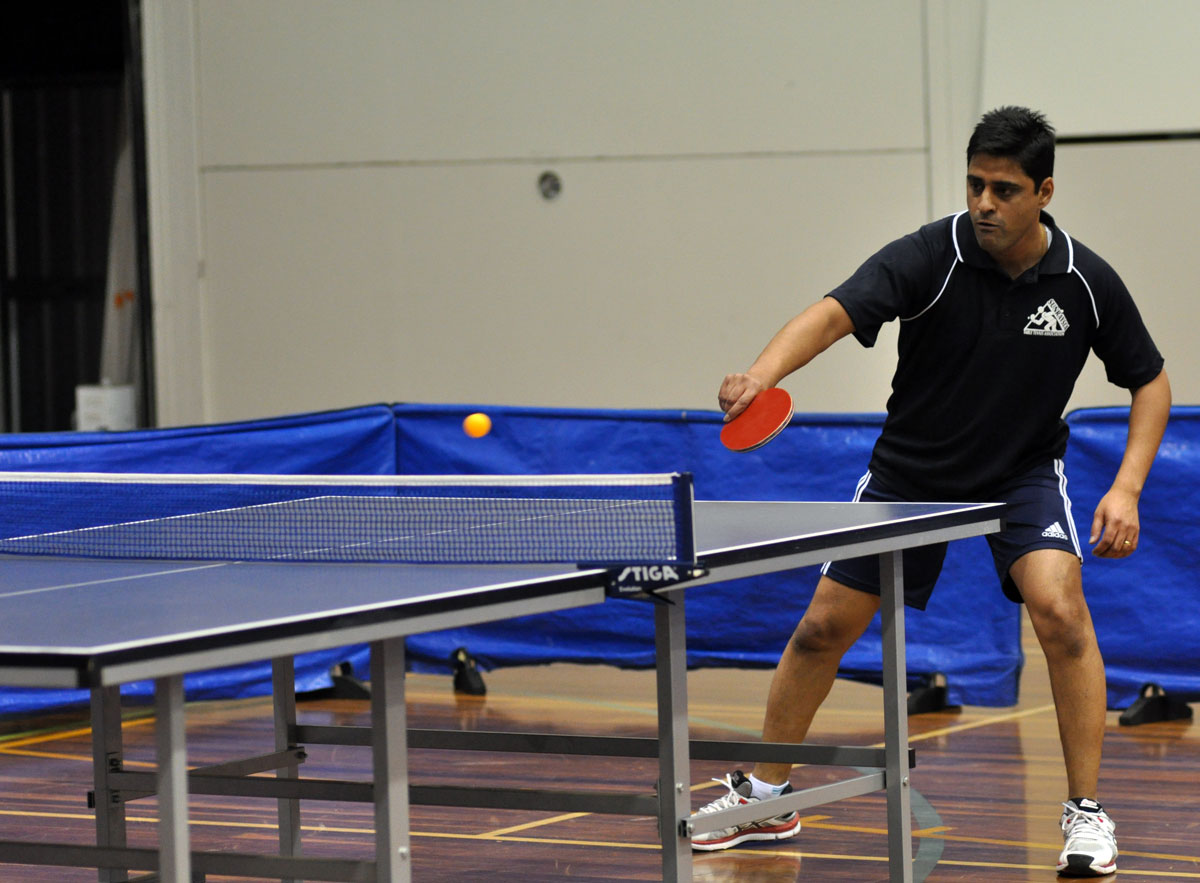 Picture perfect: Ajay Chowdhry, technically perfect.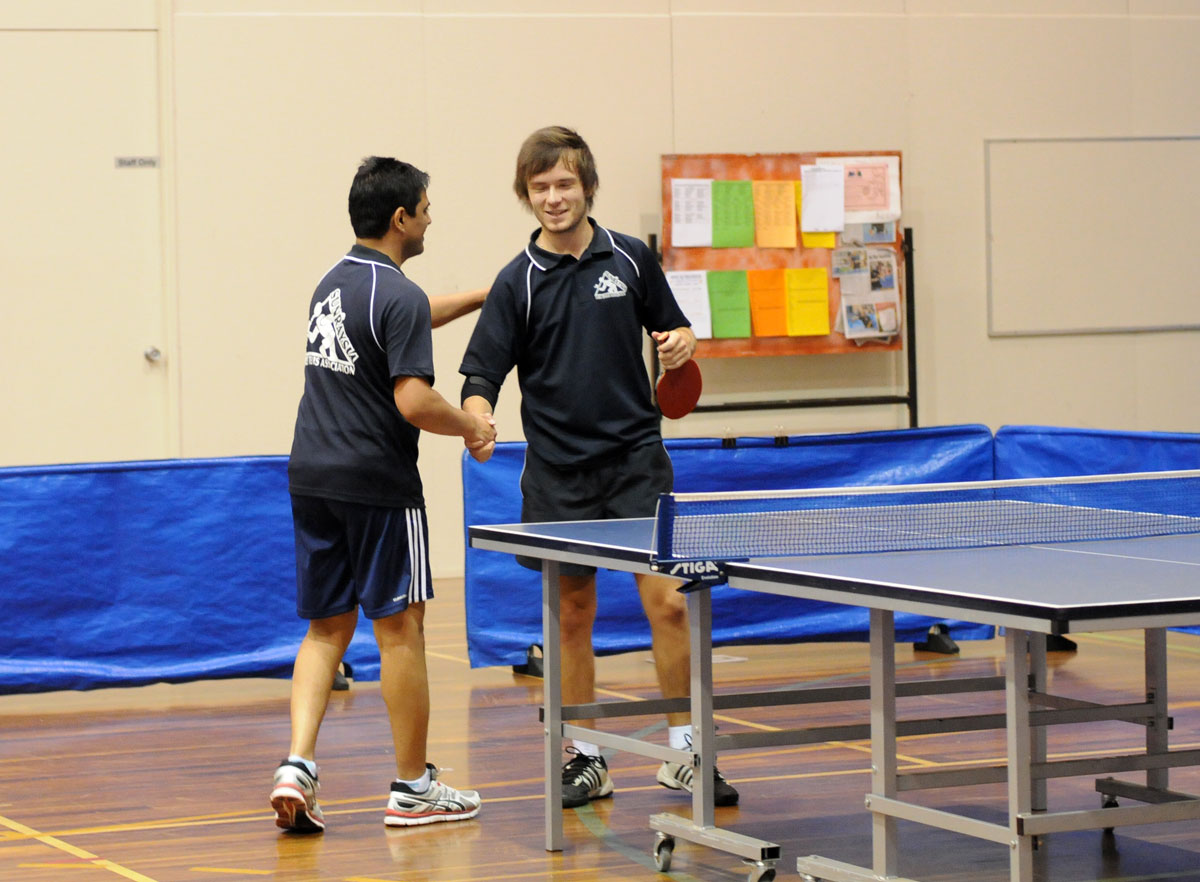 Good sport. Ajay was humble in defeat given the circumstances. He lost the Aggregate to Cambell by 3, lost the Super 8's final to Cambell in 5 on Monday night and you guessed it, the Grand Final match in 4.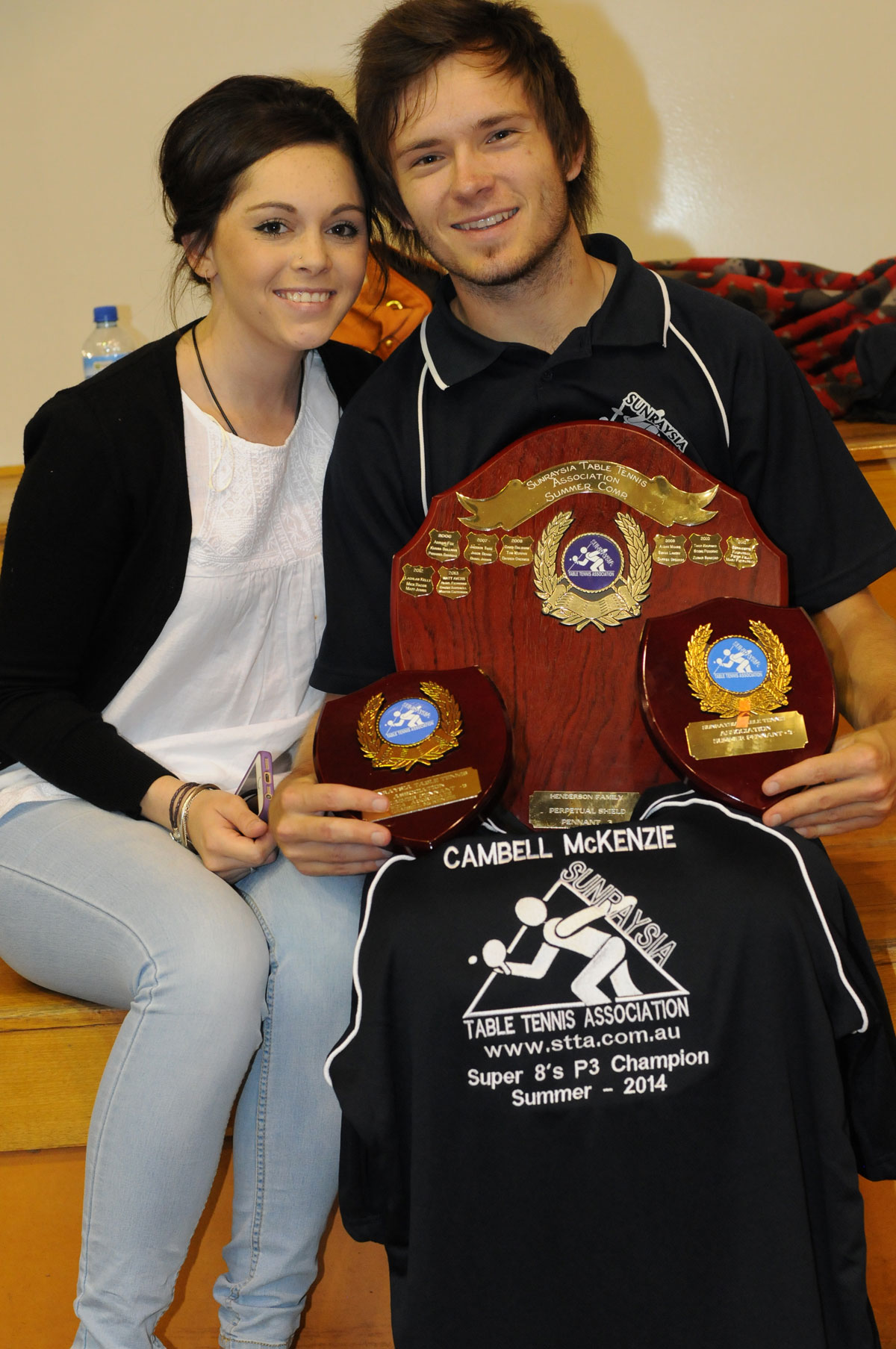 All that glitters. Cambell McKenzie enjoying the riches of the triple Crown. Pennant 3 Premiership captain, Super 8's champion and Aggregate winner. And Rod Healy did say 'look out for that Cambell, he is a trophy hunter'.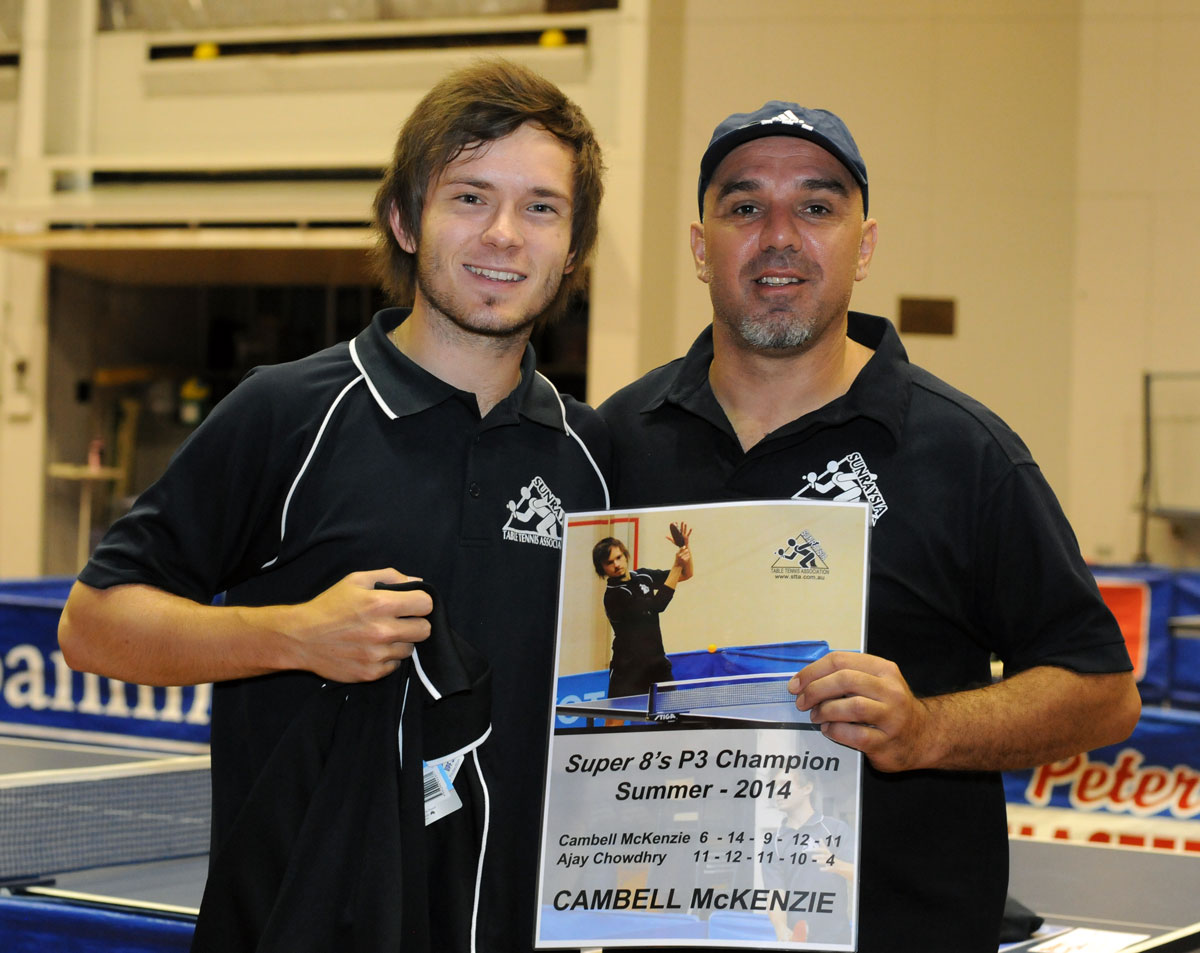 It just goes on and on.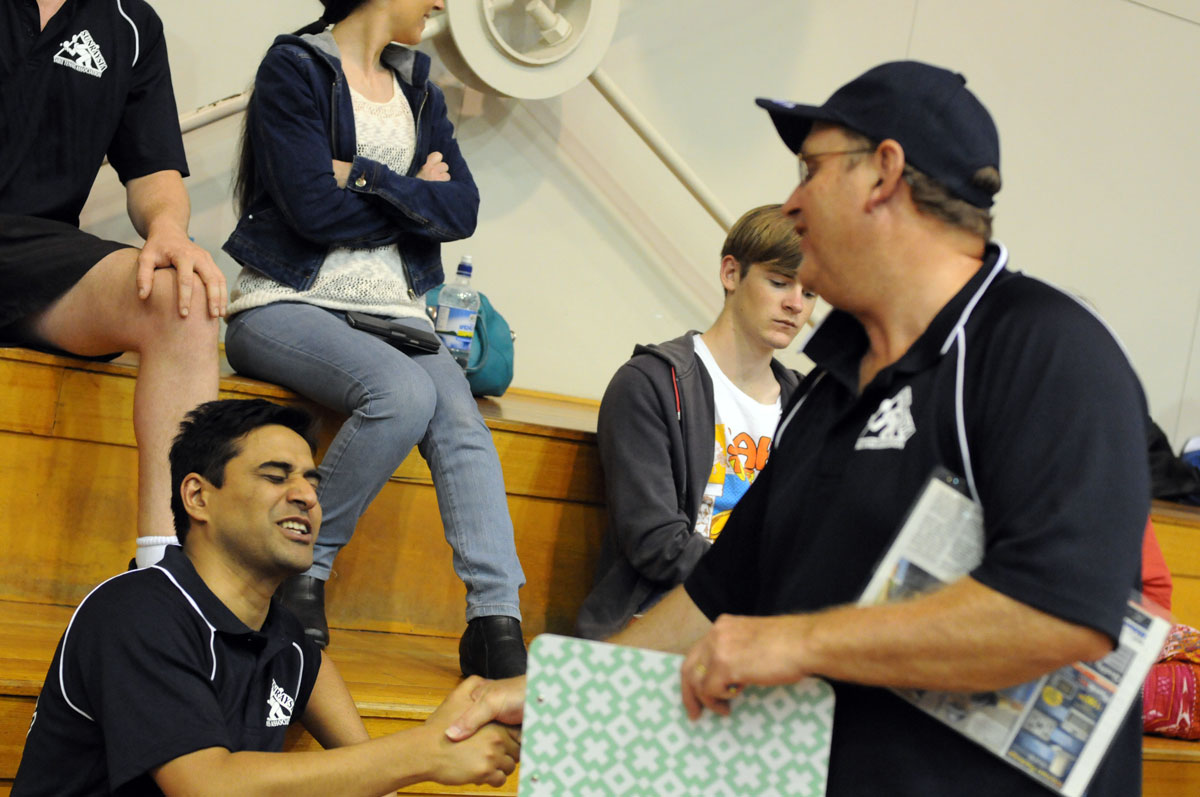 Please …. No more!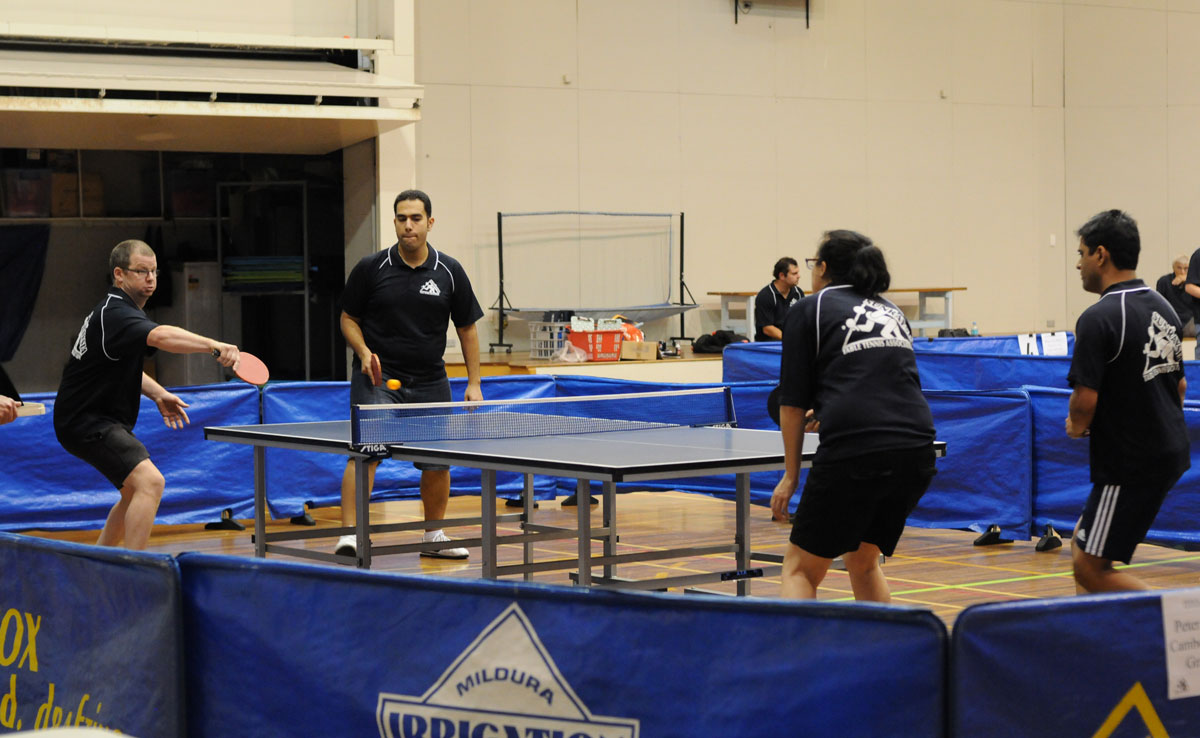 In an unusual twist, Cambell sat out the second doubles and gave Dunkley a look in.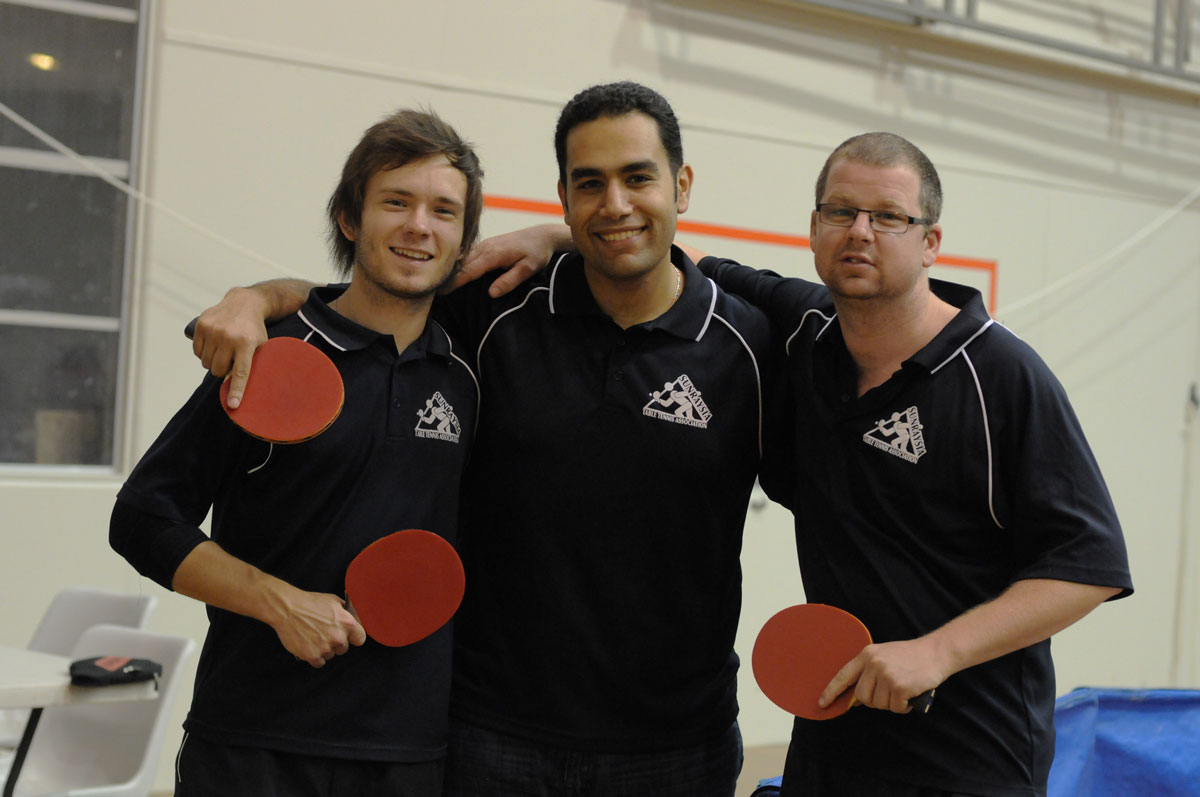 Too solid all season: Pinnacle Packers of Summer 2014 – P3 Champions: Cambell McKenzie, Peter Mikhaeil & Grant Stone.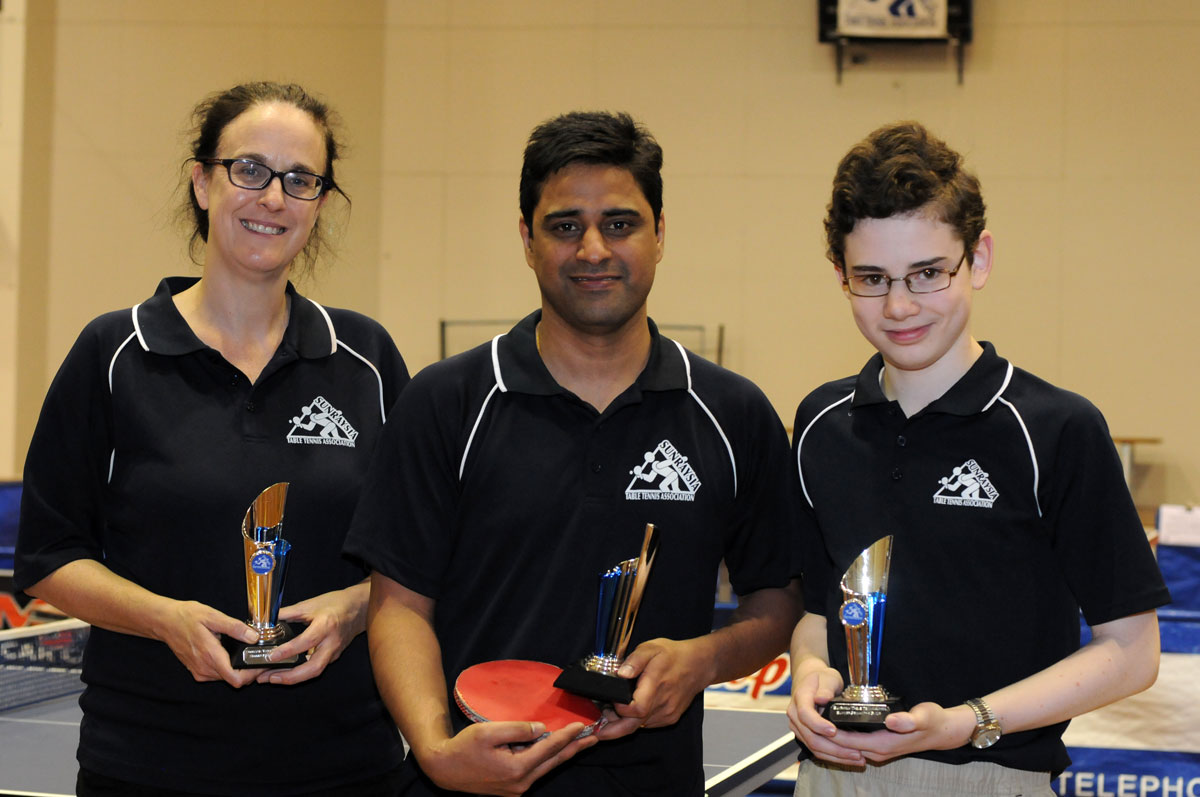 Okay Ajay we are done: Dunkley Scales of Summer 2014 – P3 Runners up. Kim Avers, Ajay 'The road I have travelled' Chowdhry & John Fitzpatrick.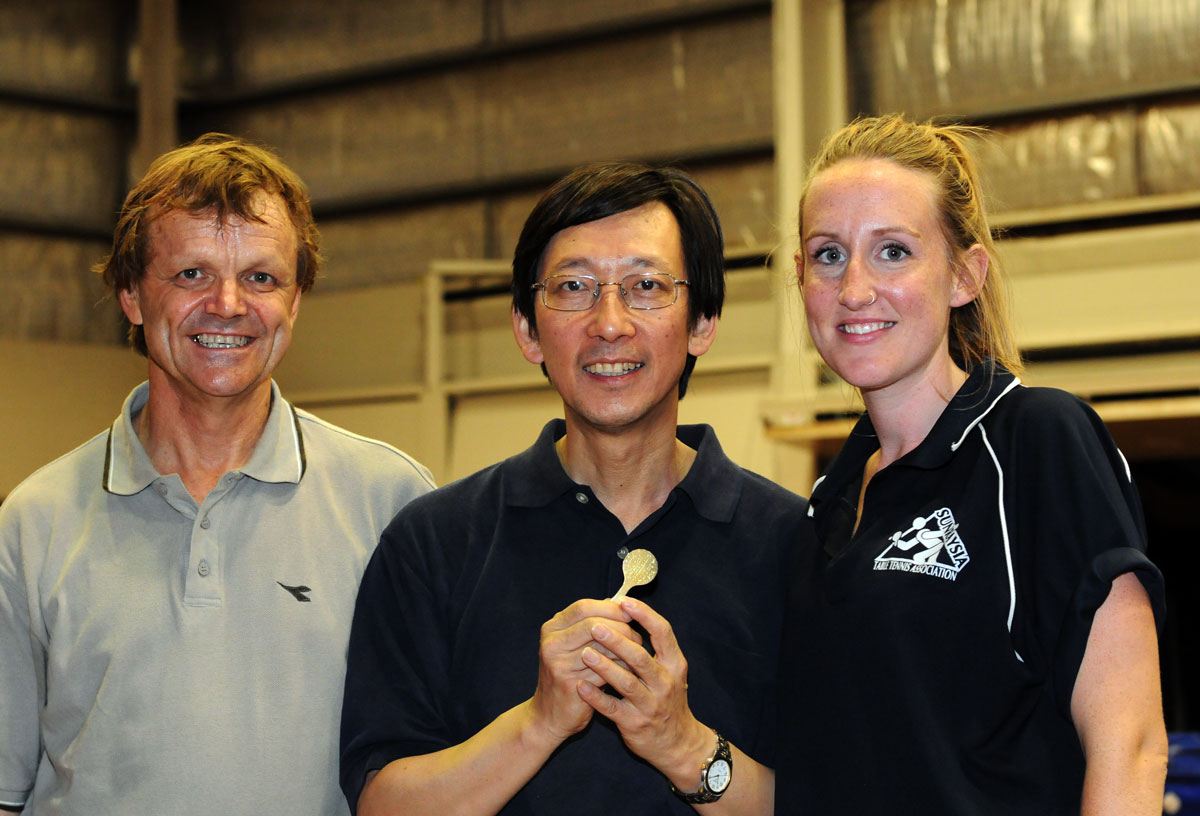 Ed Hung accepting the 'Sportsmanship Award' for 2014. Hurricane Robinson (The craftsman) and Katherine Carmichael joining in the celebration.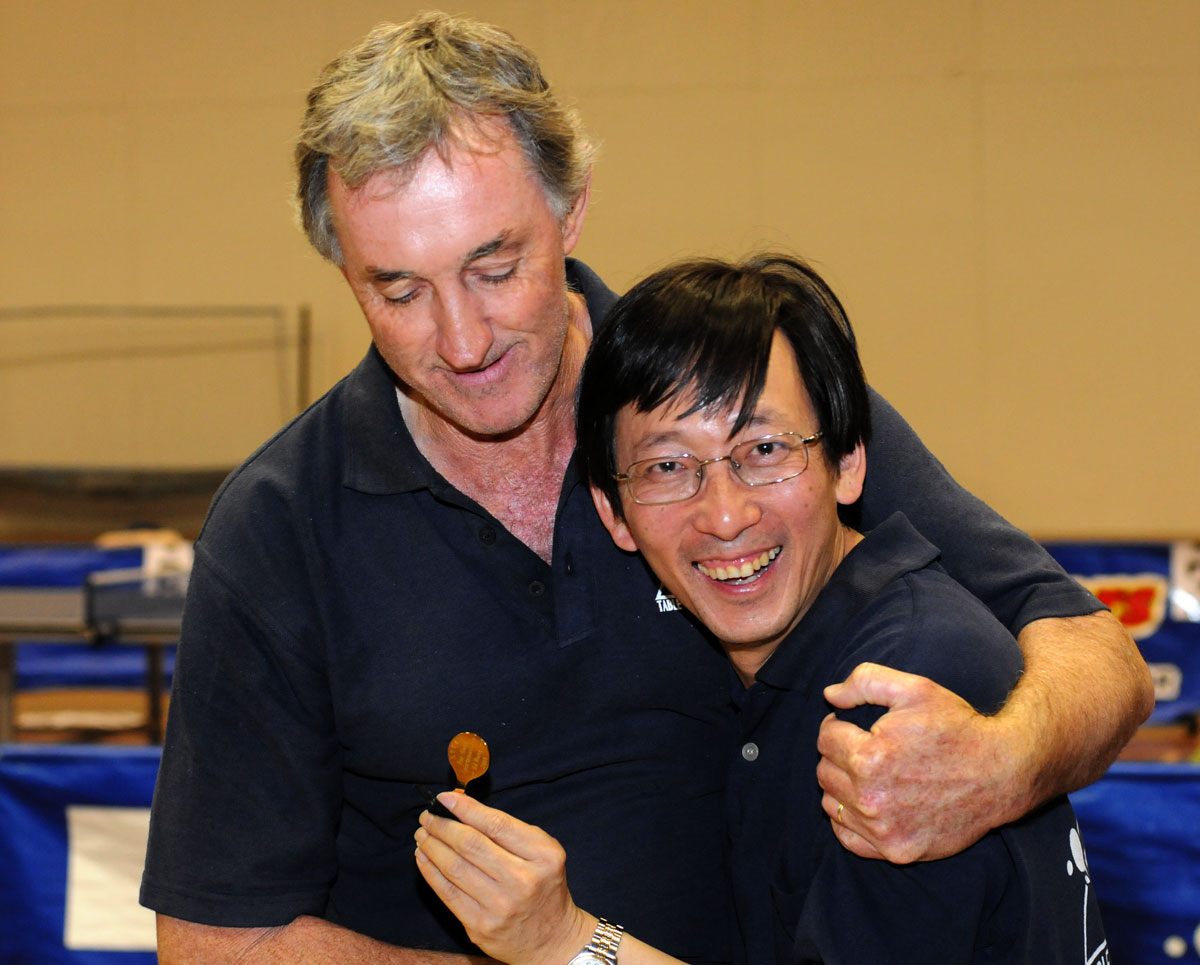 Its not a Premiership medallion Ed: Mark Dorman trying to keep Ed on his feet.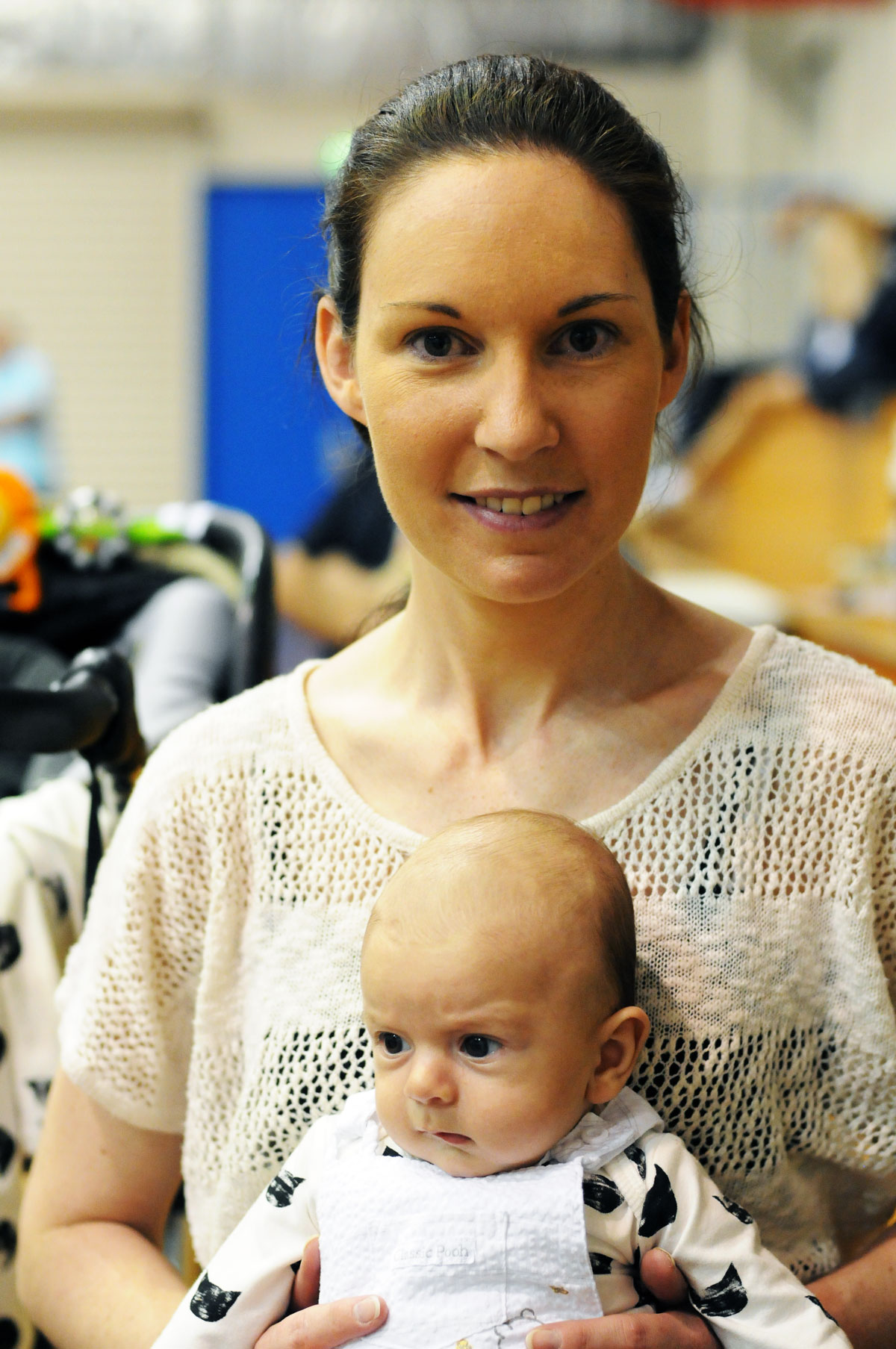 One day I will win one of those: Karly Leach keeping little Ari Sefer's feet firmly on the ground. Karly did tell Ari that Dad went through much adversity before reaching the Holy Grail.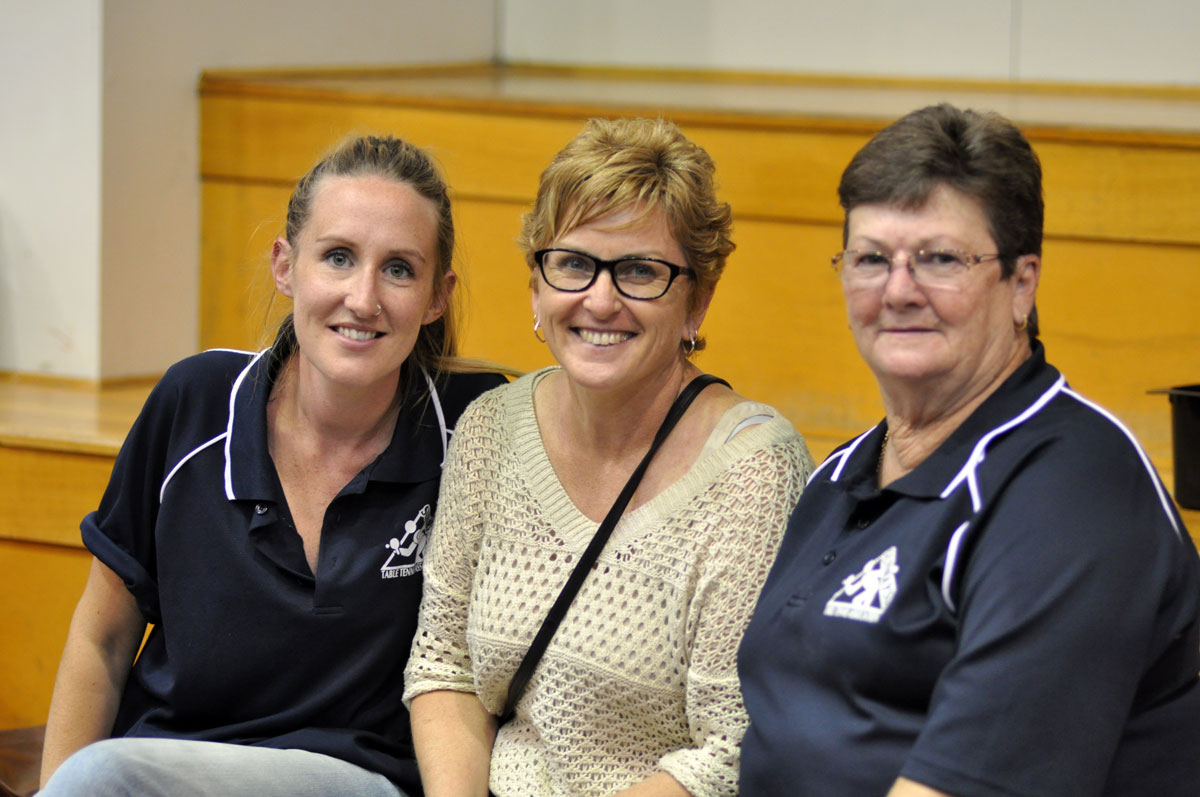 Kate, Lee & Denise. Nothing further to say as the editor's safety again may be at risk.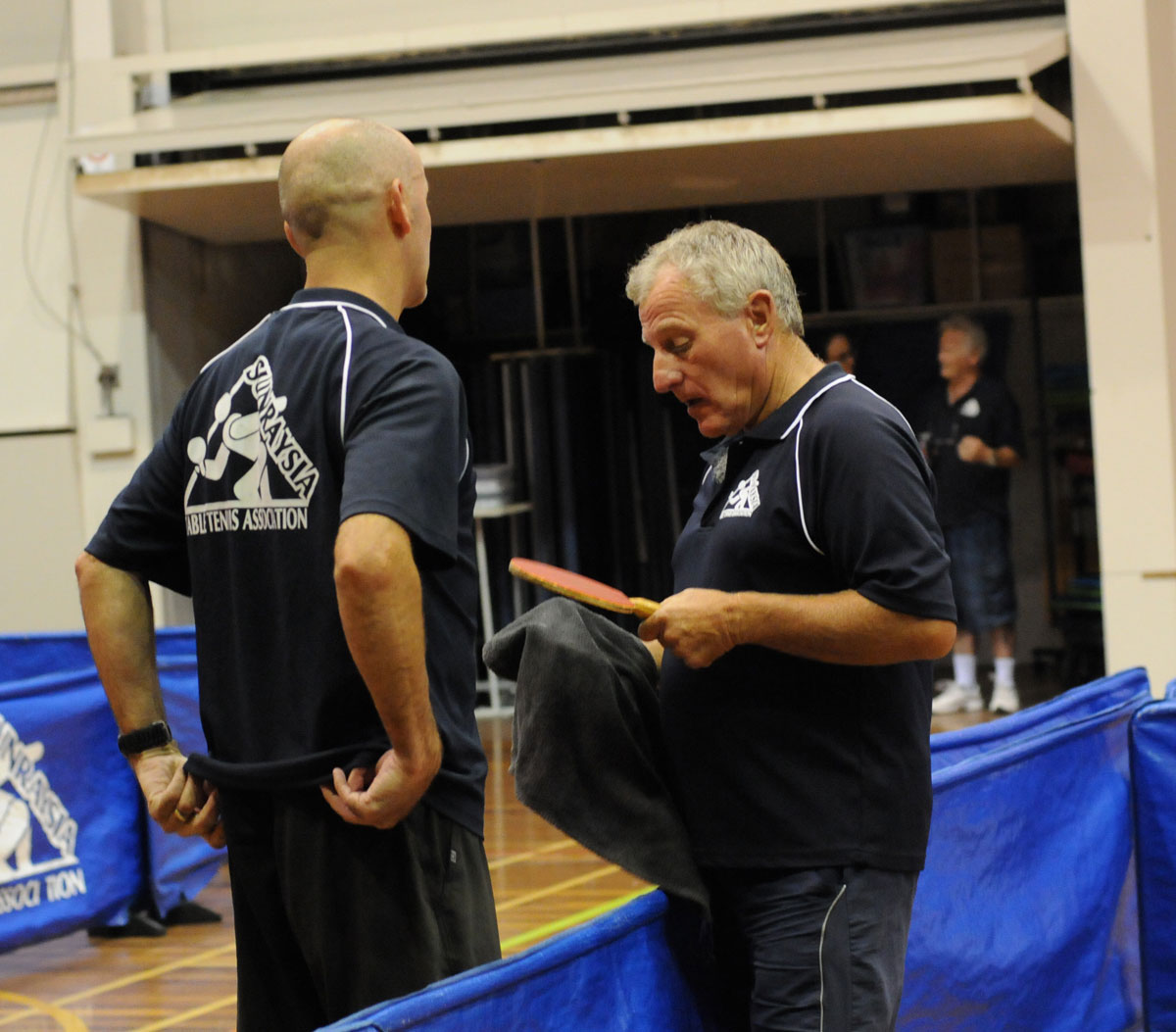 What went wrong Rick? Will I ever win a Pennant 1 sheild? : Geoff Wright being consoled by Rick 'Cool Breeze' McMeekin after the GF loss.
See you all next season!