On Monday the 6th of August see's the Annual Winter Super 8's playoff. This is the final list for Monday night's Super 8's Comp.
Please check for your name as order of players and reserves have been amended. Be sure to arrive by 7.15pm for a 7.30pm start.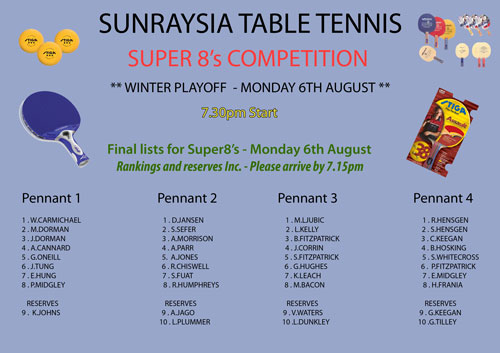 The rules consist of a knockout competition likened to that of a football final 8 finals series. Players ranked 1 to 4 get a double chance and players ranked 5 to 8 play in sudden death elimination finals. All players are guaranteed at least 2 games. It gives players a great opportunity to pit themselves against the best in their respective Pennant.
Going on previous years results an upset or two usually occurs and sometimes the Grand finalists can come from the bottom end of the 8.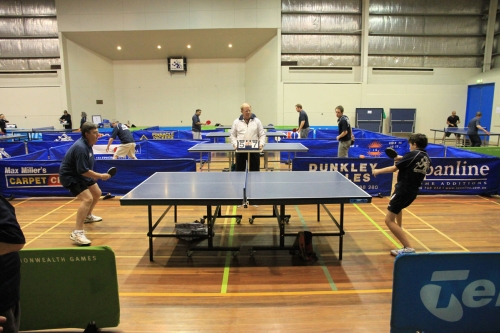 2011 launched the first Super 8 finals. A young Dillon Chambers (ranked 4th) took out a tense final against Gavin Carmichael (ranked 3rd) 10-12 11-4 11-6 11-6 12-10.