Here we are the grand finals are here !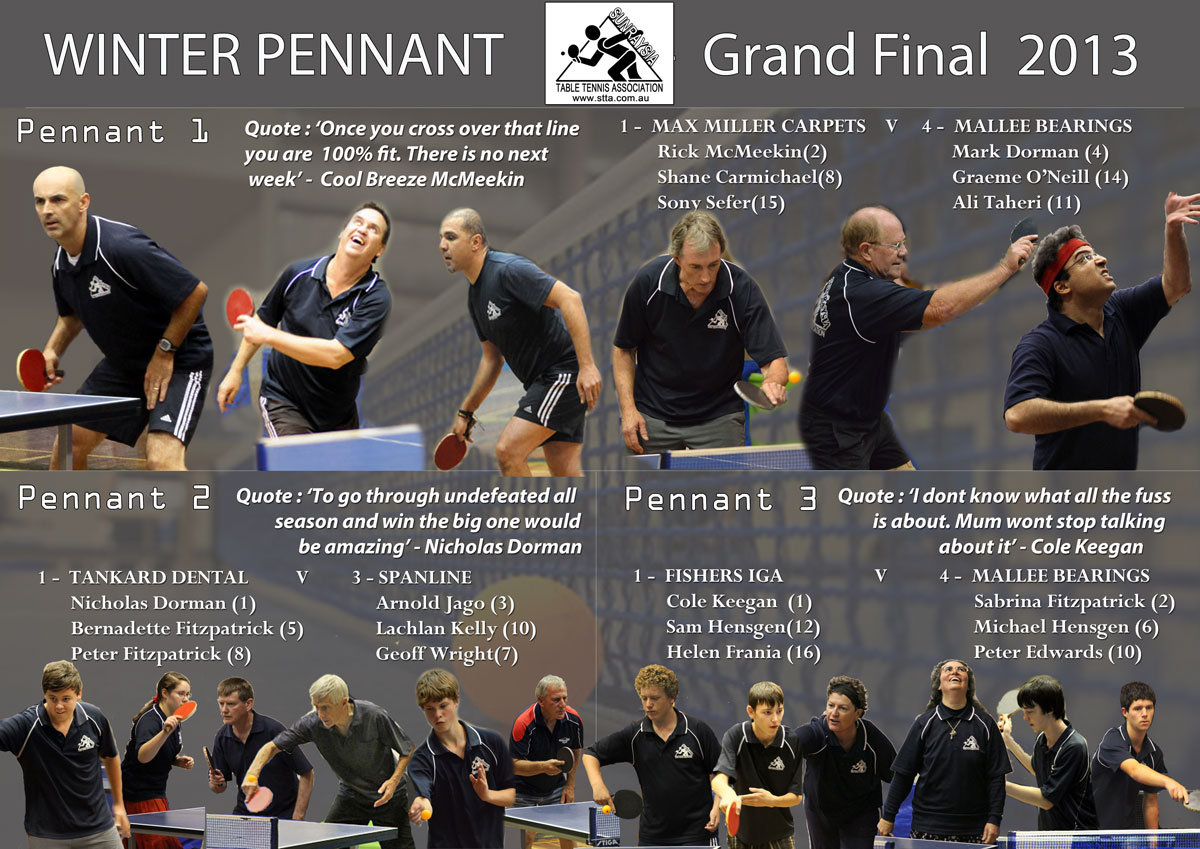 Hoping everyone can come along to witness our biggest games of the year
Congratulations to the teams that have made it to the big night in August
Good luck to all participants……….start time 7.30pm sharp
Here are the line ups
The teams will toss a coin before the start of the match to decide who is the home team
Pennant 3
Mallee Bearings             vs.        Fishers IGA
Sabrina Fitzpatrick                       Cole Keegan
Michael Hensgen                          Sam Hensgen
Peter Edwards                              Helen Frania
Pennant 2
Tankard Dental         vs.           Spanline
Nicholas Dorman                     Arnold Jago
Bernadette Fitzpatrick             Geoff Wright
Peter Fitzpatrick                      *Lachlan Kelly (fill in)
*George Papanicolaou is out of the Spanline line up due to a school camp 
Pennant 1
 Max Miller Carpets    vs.         Mallee Bearings
 Rick McMeekin                         Mark Dorman
Shane Carmichael                   Graeme O'Neill
Sony Sefer                               Ali Taheri
The players would appreciate those not playing to come along and create some atmosphere and
umpire some games as well.
Bring on the games!!!!!!!!!