Read Time:
7 Minute, 49 Second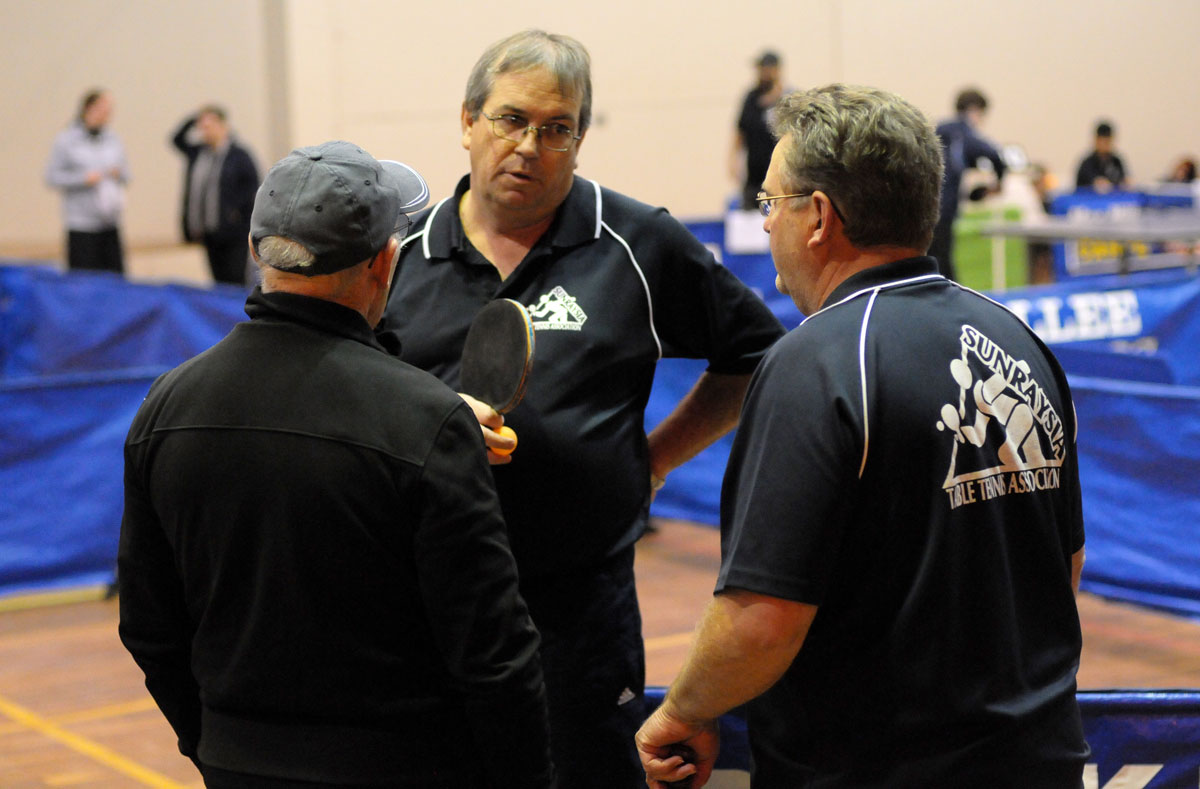 What do you mean that you want 2 wins from me? John Gray's reaction is priceless to Wayne & Kev's demand that he deliver this Gf result. After 7 P1 Grand Final appearances for no silverware, this was always going to be about John!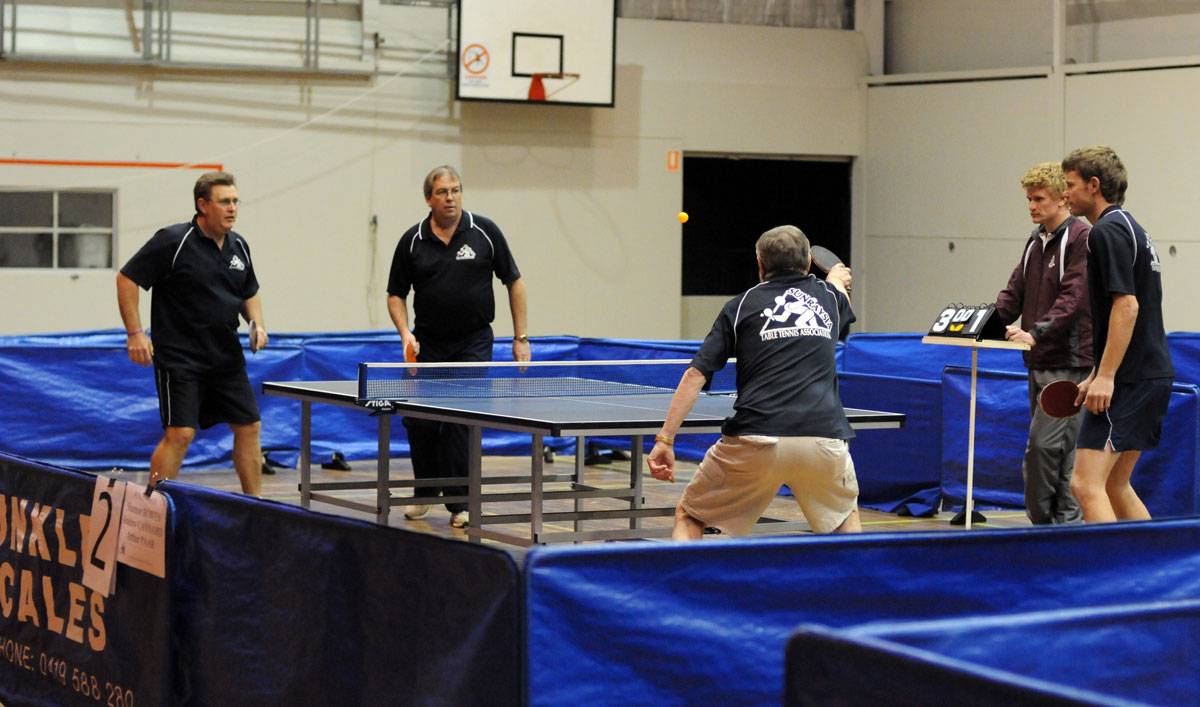 And in the first Doubles, John Gray played a superb support role to Wayne. They had won the first crucial 50/50 contest!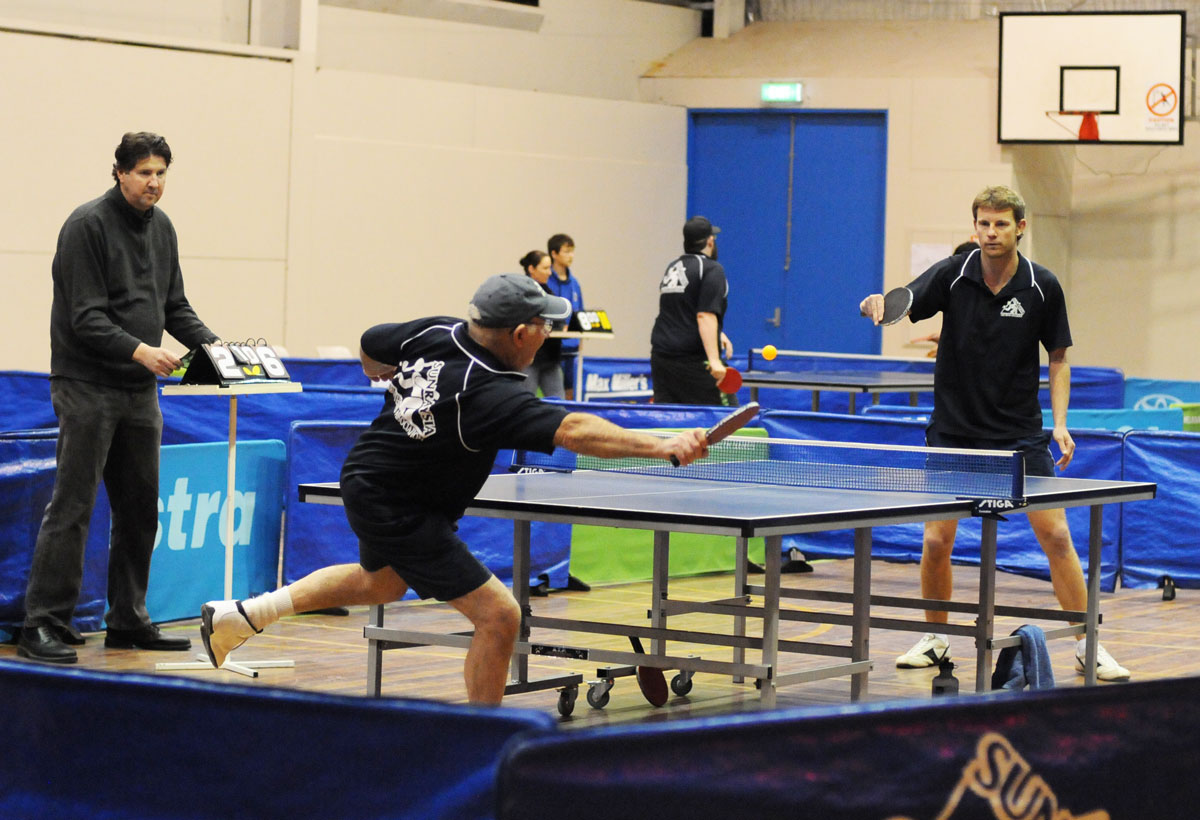 At 70 you would think that one may have lost some of his agility. Enter Kevin Johns who refused to give up any point during the night. He picked up the first set & went so close (10-12) in the second set to perhaps pull off a big upset. Shannon Bowen went on to win in four but Johns made him earn each and every point.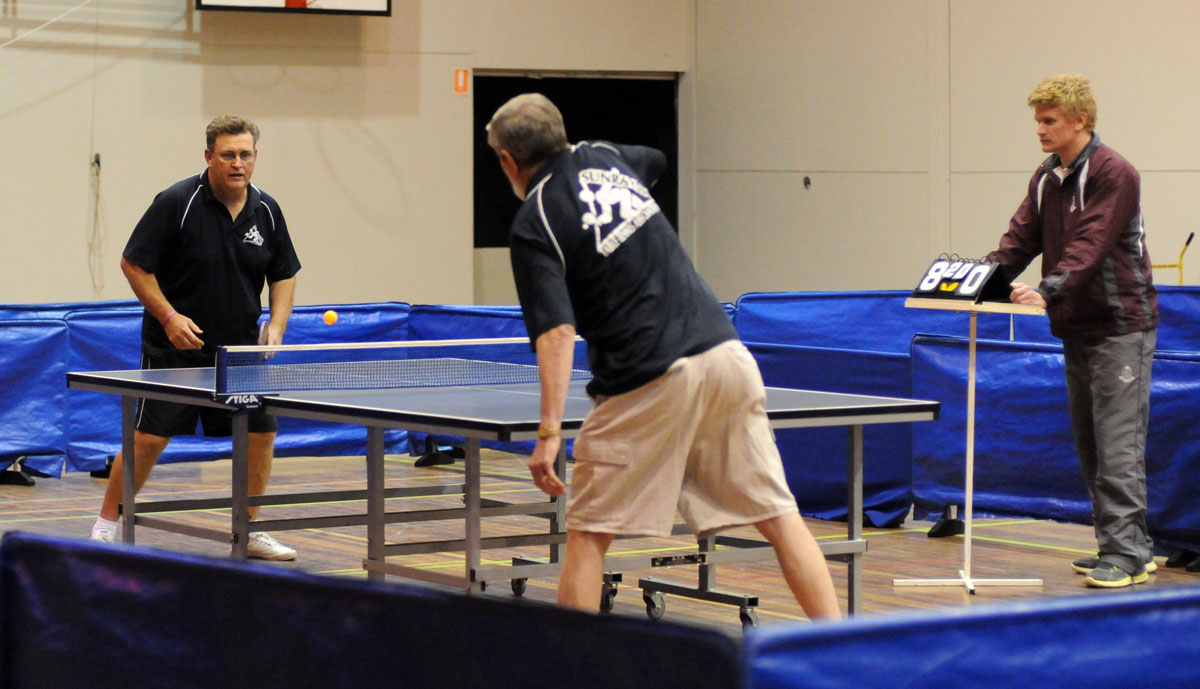 Enter the Dragon. Wayne Carmichael played a ruthless first singles against Arthur Paar. Get into the opponents head swiftly and end it quickly, something like that Wayne?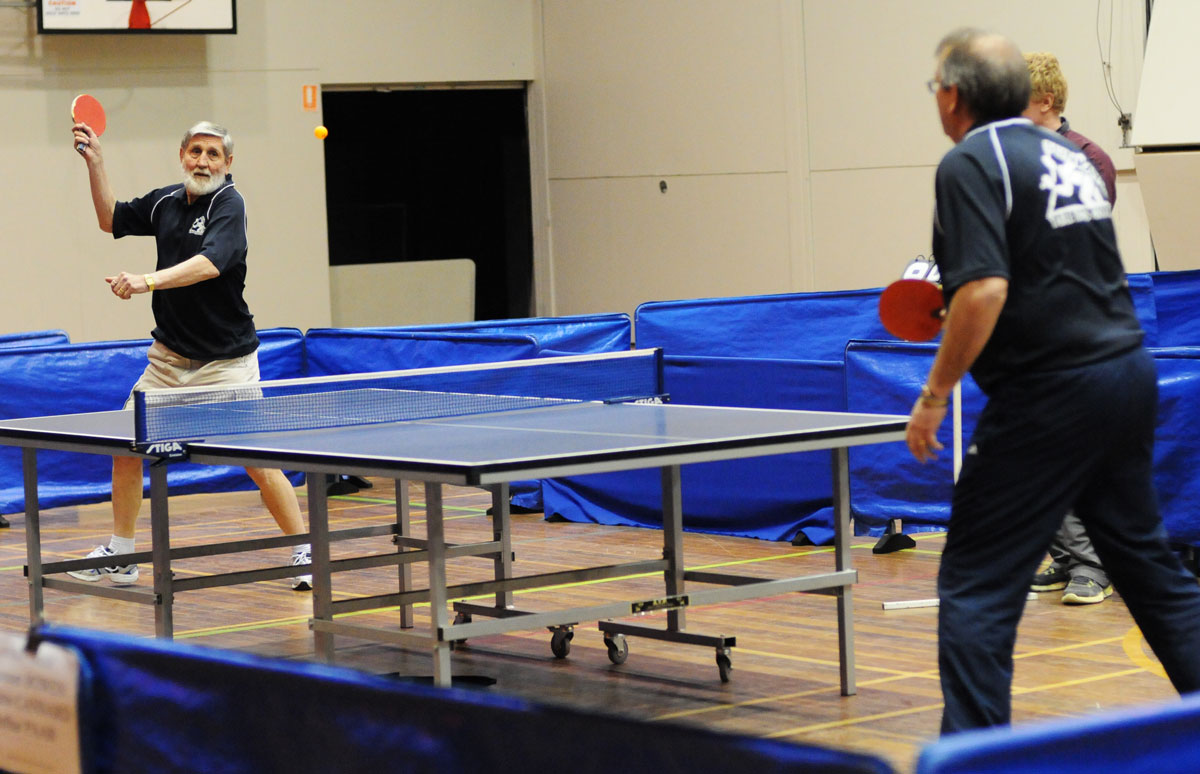 The Paar v Gray contest was another of those 50/50 contests. This was Johns moment to strike taking it out in three straight sets. Time to believe John.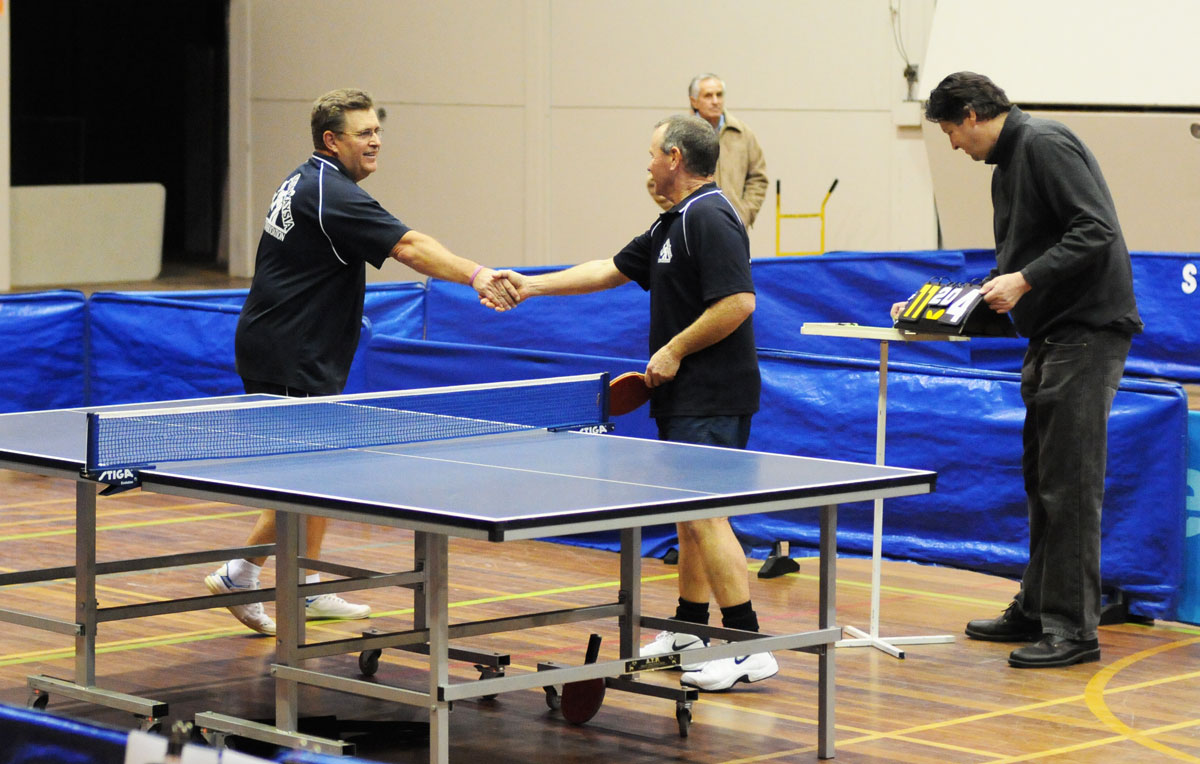 Andrew Cannard was hoping to emulate their rnd 12 clash in which both Andrew and Shannon got hold of Wayne. Not this time as Wayne's movement around the table took us back to a previous era. Over in 3 !

At 3-4 down Shannon and Andrew needed the second doubles to stay alive. They got it in four but 3 of those sets were decided by 2 points. This was a tight game as Arthur can be seen coaching every point in the background. Scores now 4 all.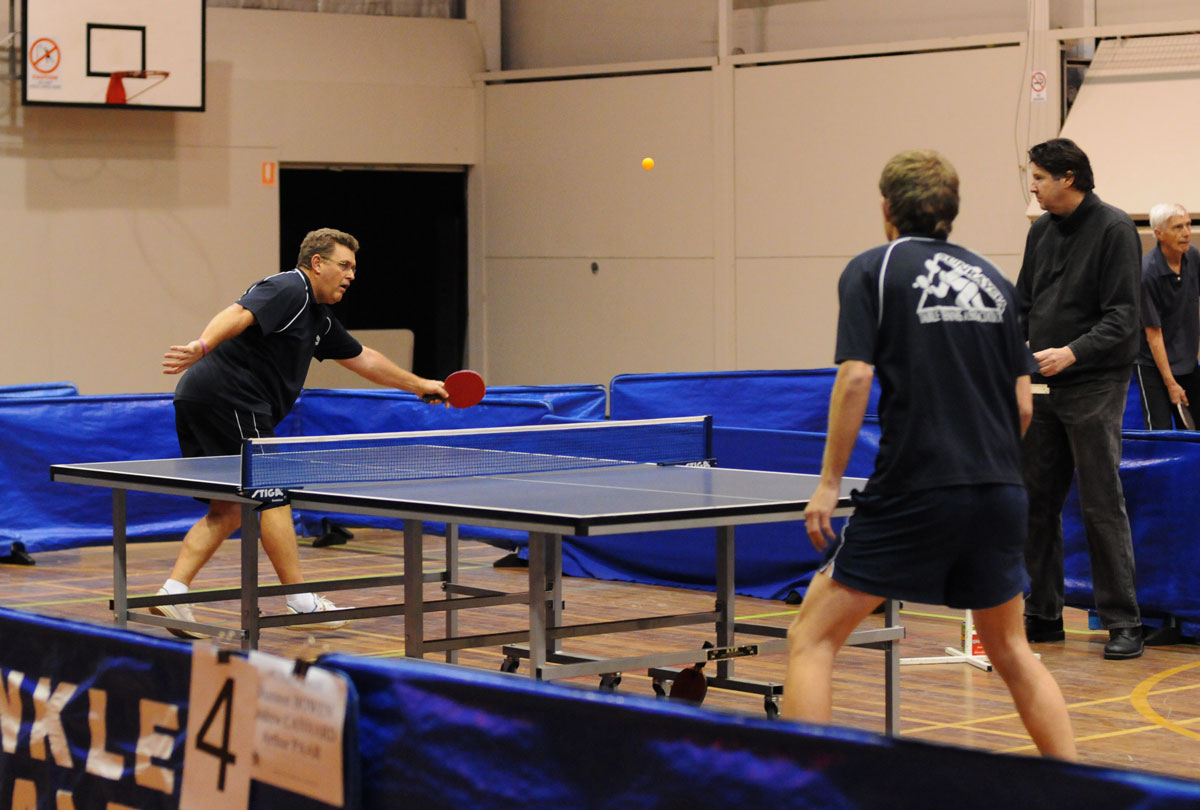 The number ones then traded blows in what turned out to be one of the classics. Shannon led 2 sets to 1 with aggressive plays and great offensive returns from unlikely positions, but to take out Wayne he needed the kitchen sink thrown in as well.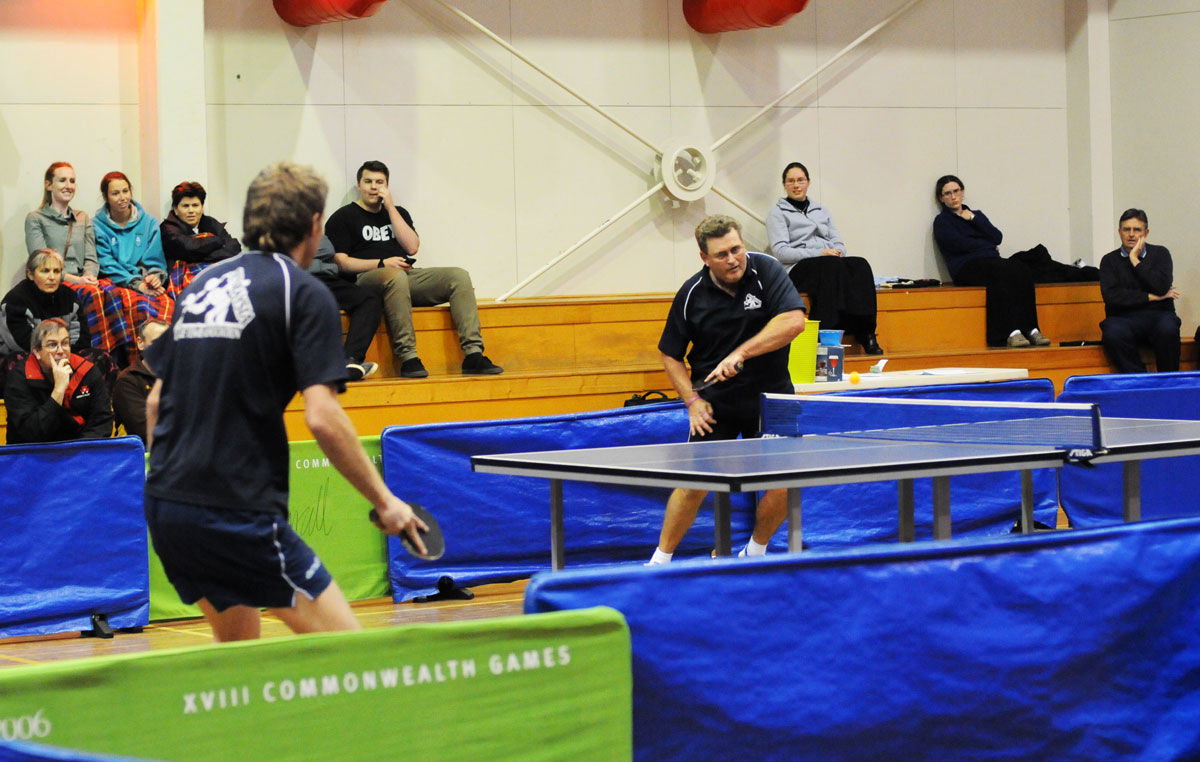 Waynes 'Ali knockout moment' to set up a 10-9 lead in the fifth. Not sure if he had crossed the middle but with no scoreline review the point stood. Shannon would fire one more blitzing backhand to go just long. Carmichael who hung on to win 11-8 6-11 13-15 11-6 11-9 would now push his team-mates to close it.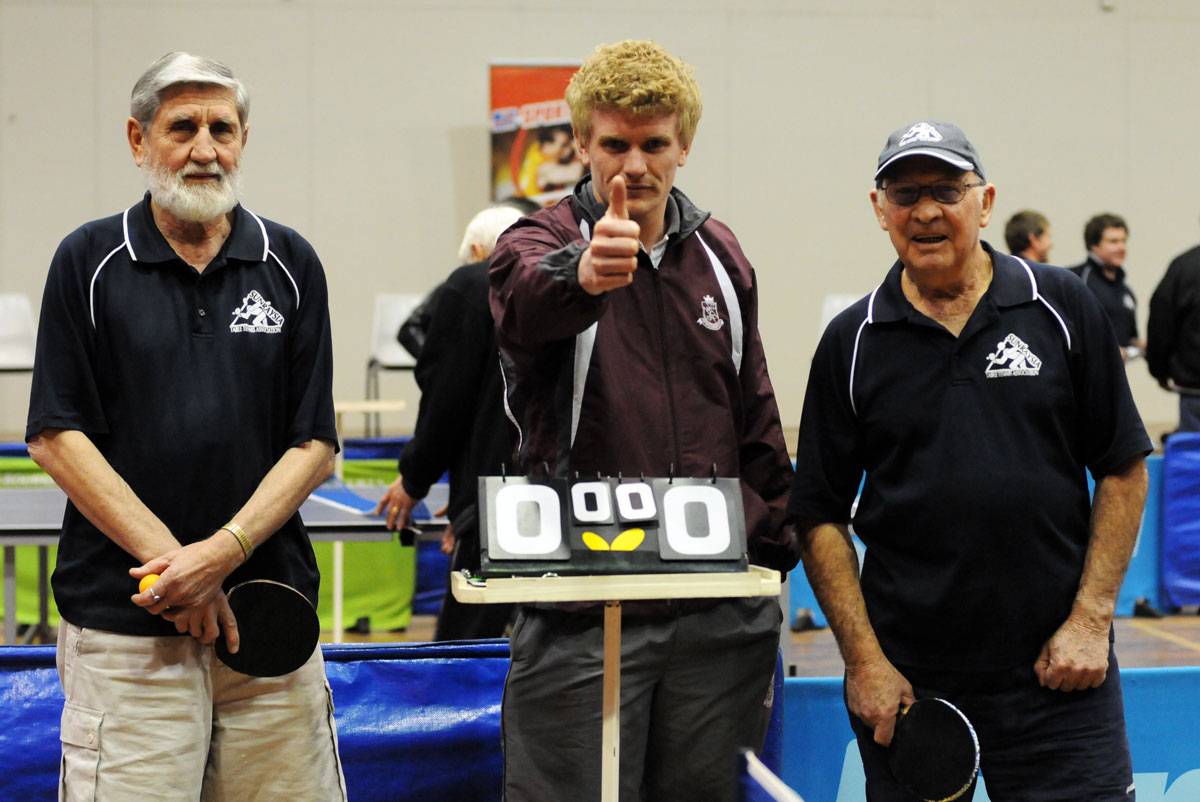 The decider: With all riding on the 11th game to decide this Gf, Arthur Paar and Kevin Johns entered the arena. Such are their battles over their careers that this was considered near the top billing clash of the night.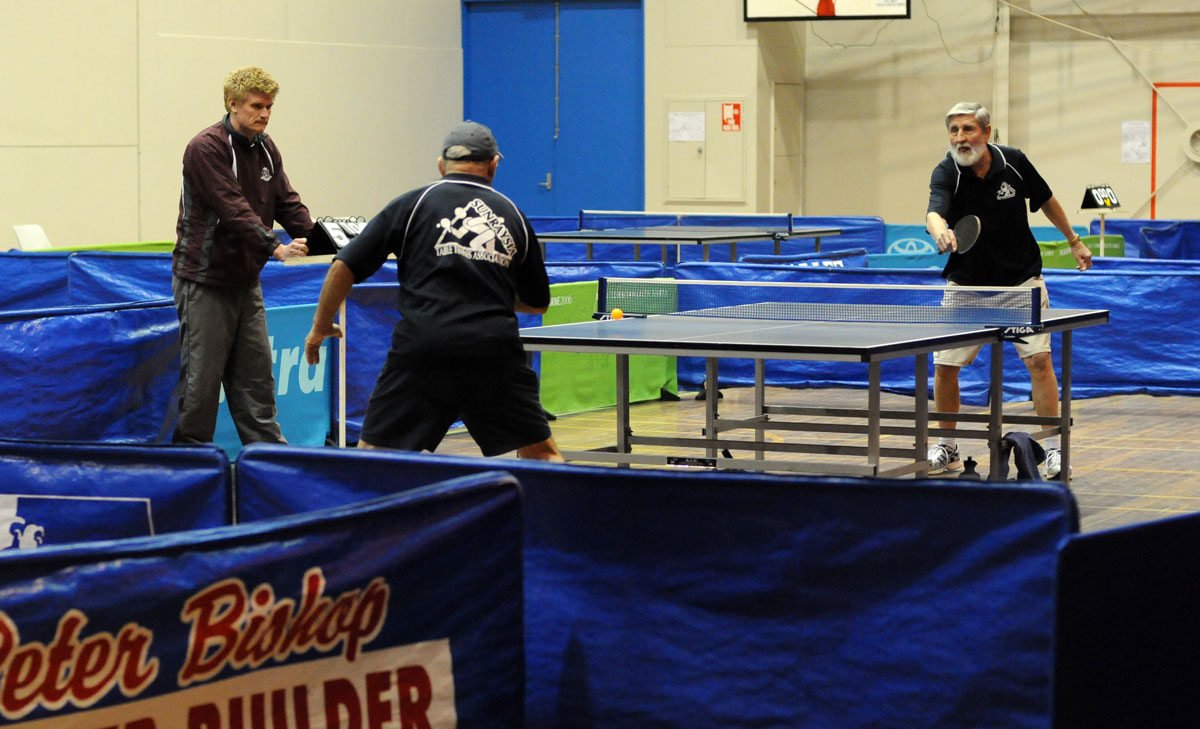 Johns showed a steely resolve to give no point up easily. With 5 P1 titles under his belt one sensed he may have been more prepared for this tough final decider.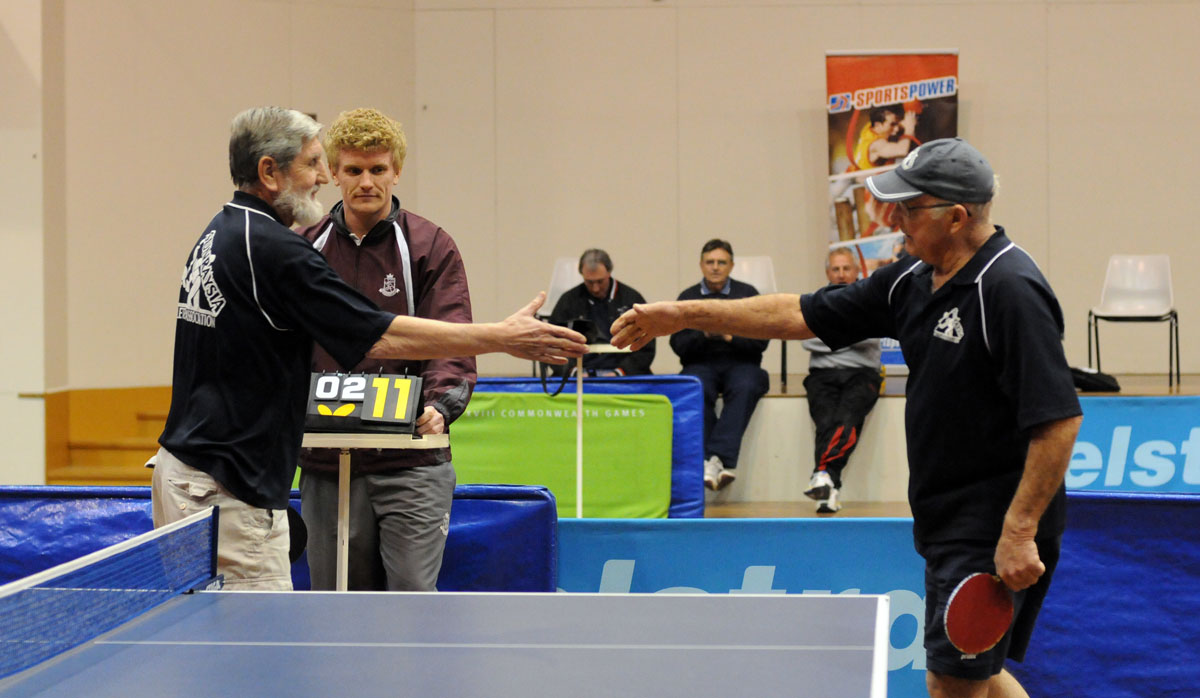 Over in three. Arthur had a great Winter season but couldnt clutch a set off Kevin to pose a few questions. At 75 and 70 years respectively both are playing great table tennis in the latter parts of their careers. Dormo can be seen in the background satisfied with another perfect grading effort.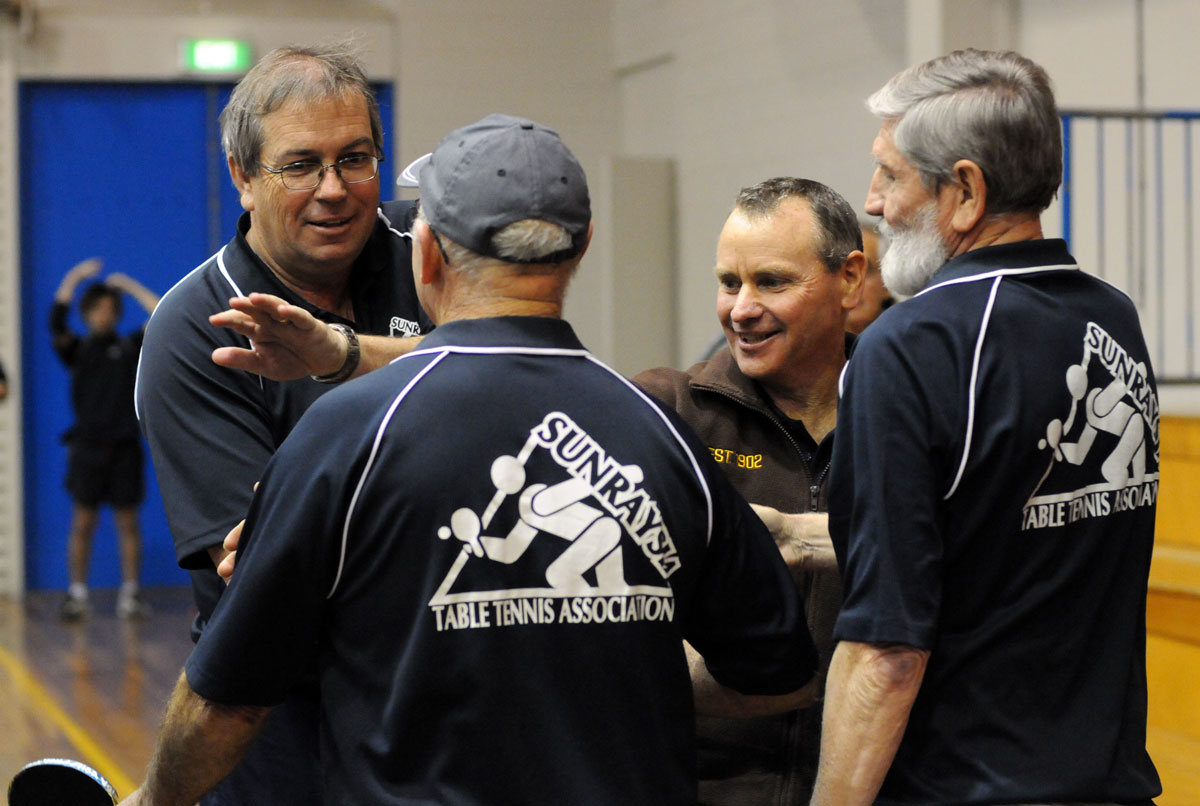 Yes I can now breath: John congratulating Kev on that decider.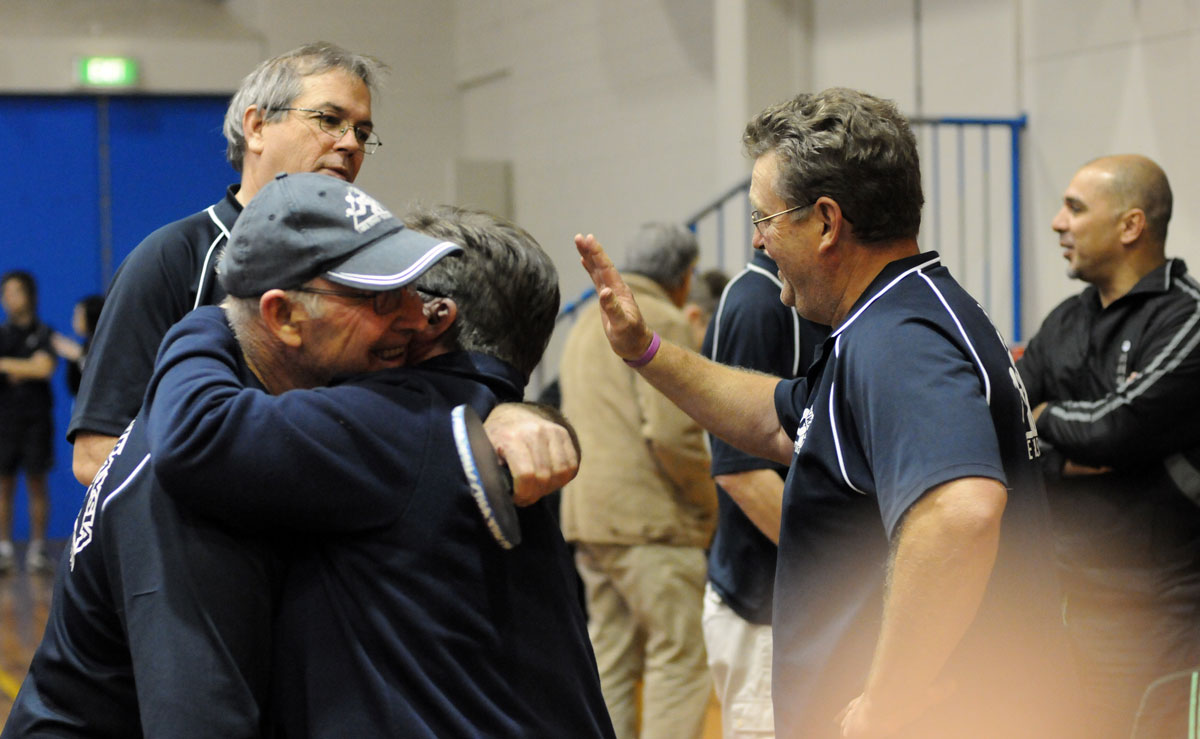 Winner are grinners. Denise celebrating with Kev and Wayne high fiving John. Dont you love that look of relief on Johns face. In his 8th attempt he now has a P1 title.
Oh that winning feeling. Now to plan this holiday Hillary has been talking about.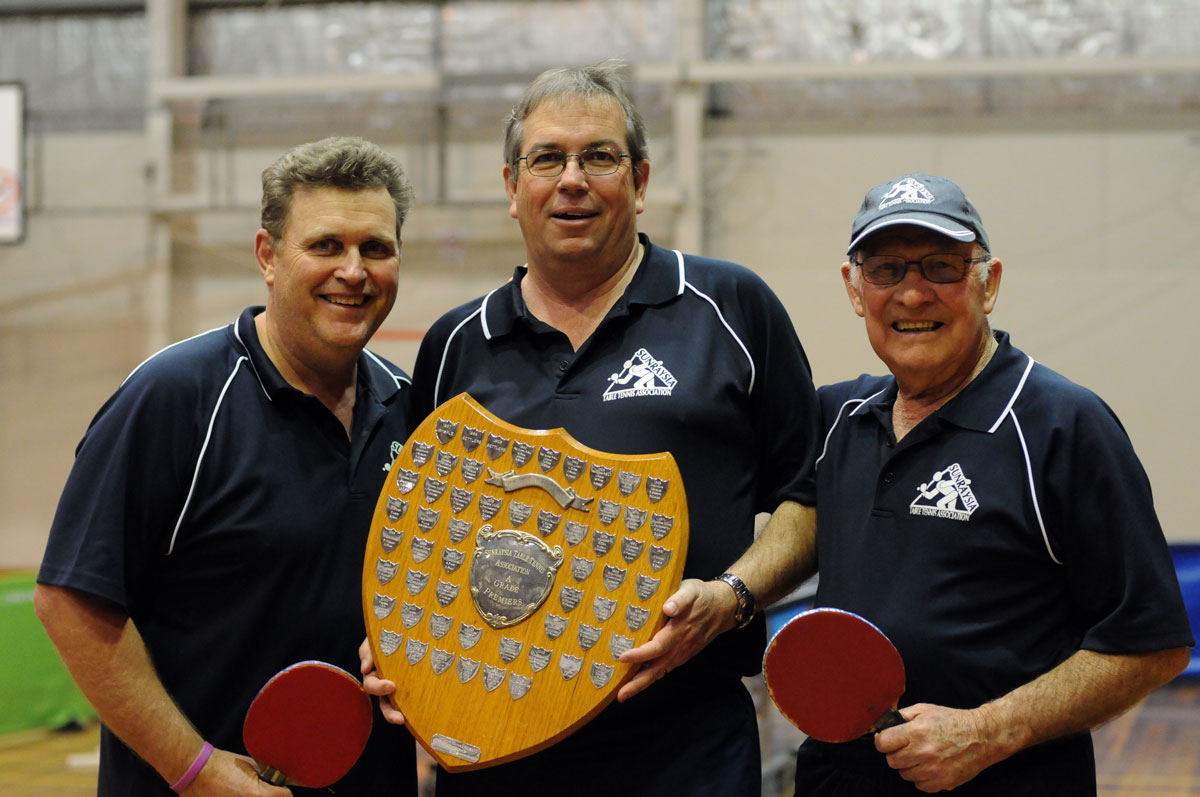 Fishers IGA are the Winter Pennant 2014 P1 champions. For Wayne it is Winter Shield no 12, Johns first and Kev now has 6 Winter P1 titles to his name.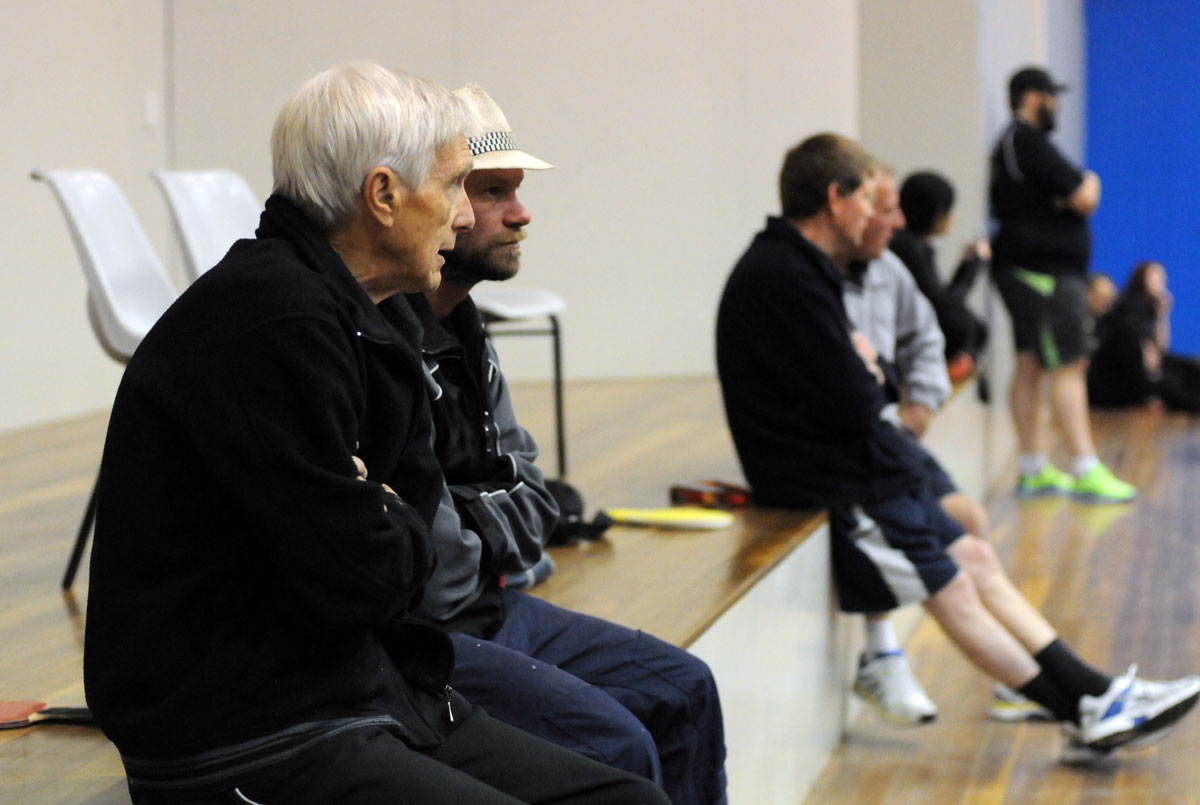 In P2 expectations were that this final would be close. Arnold & Tony in conference with Peter and Geoff also plotting a game plan.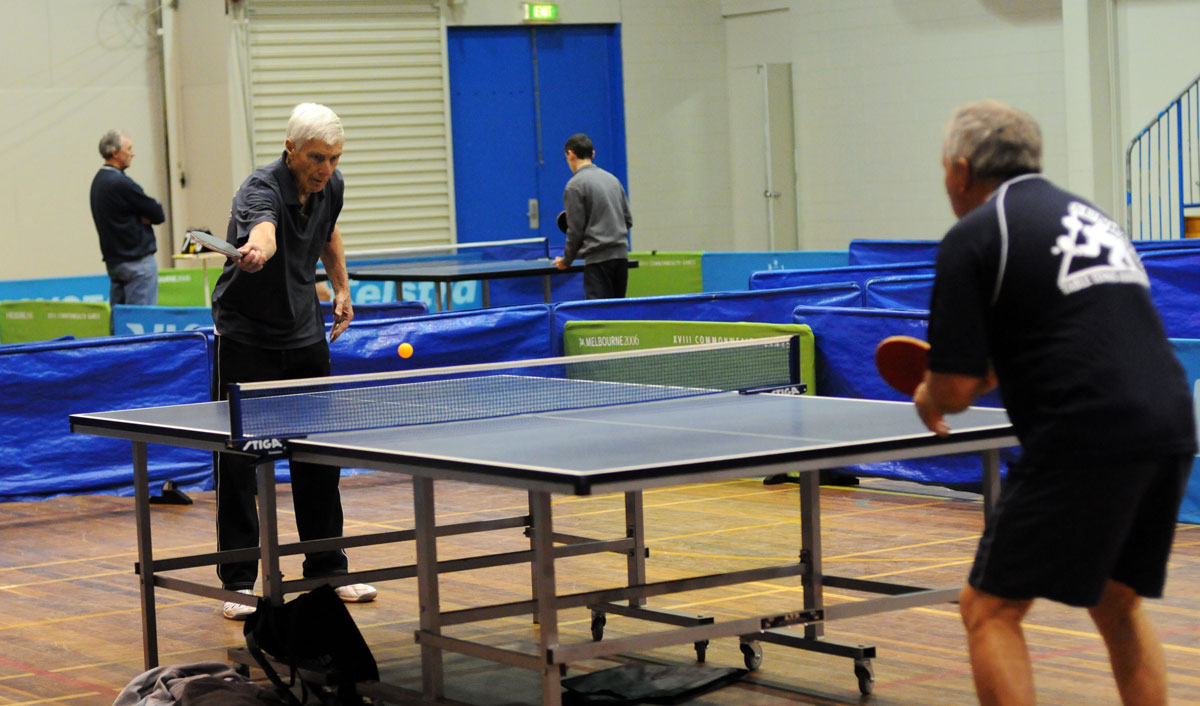 With Tony getting off to a great start Arnold Jago then stepped up against Geoff Wright. Arnold troubled Geoff early but could not keep out the forhand drives.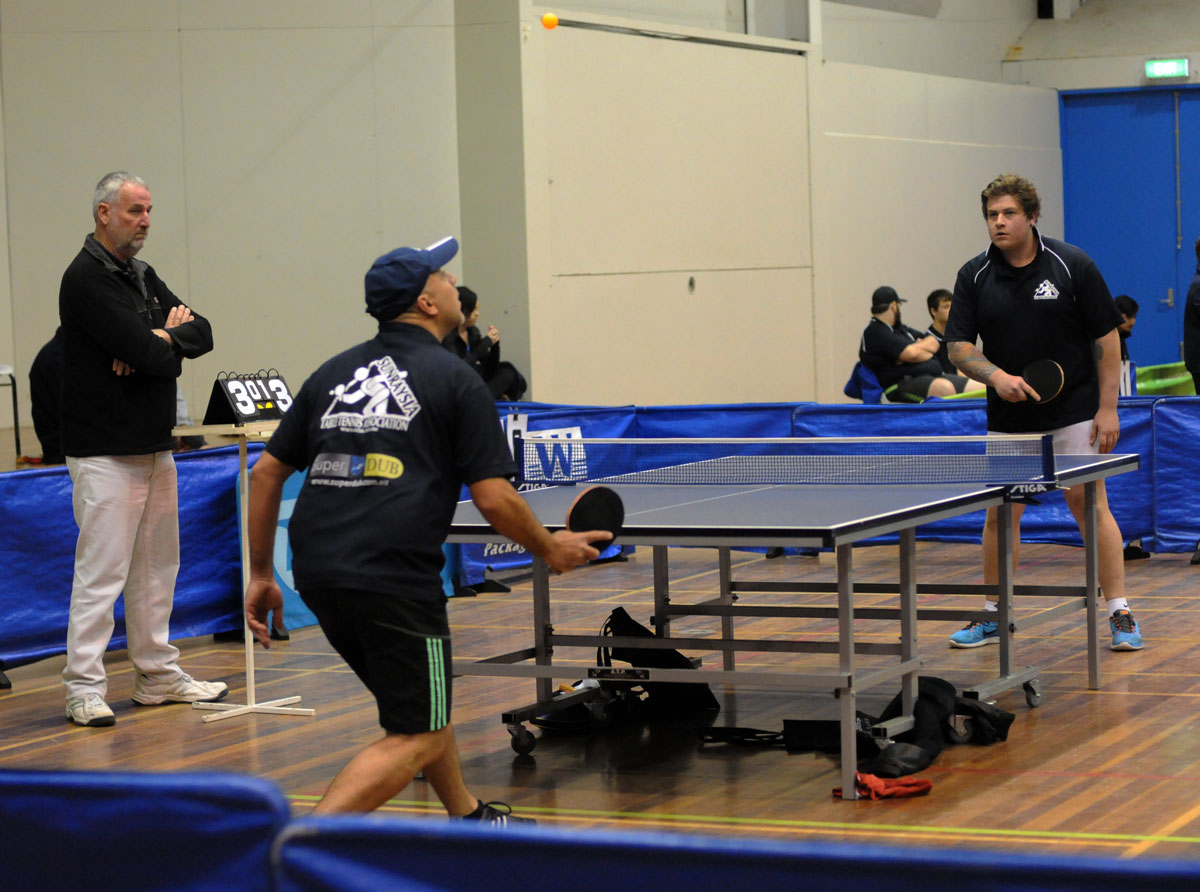 At 1-1l the match between Sony Sefer and Matt Burns would have a big bearing on the overall result. Matt's ability to keep the ball in play took the game to a 5 setter. Sefer never got his forhand going which would prove to be decisive in the 5th with Matt taking it out 11-3. First upset.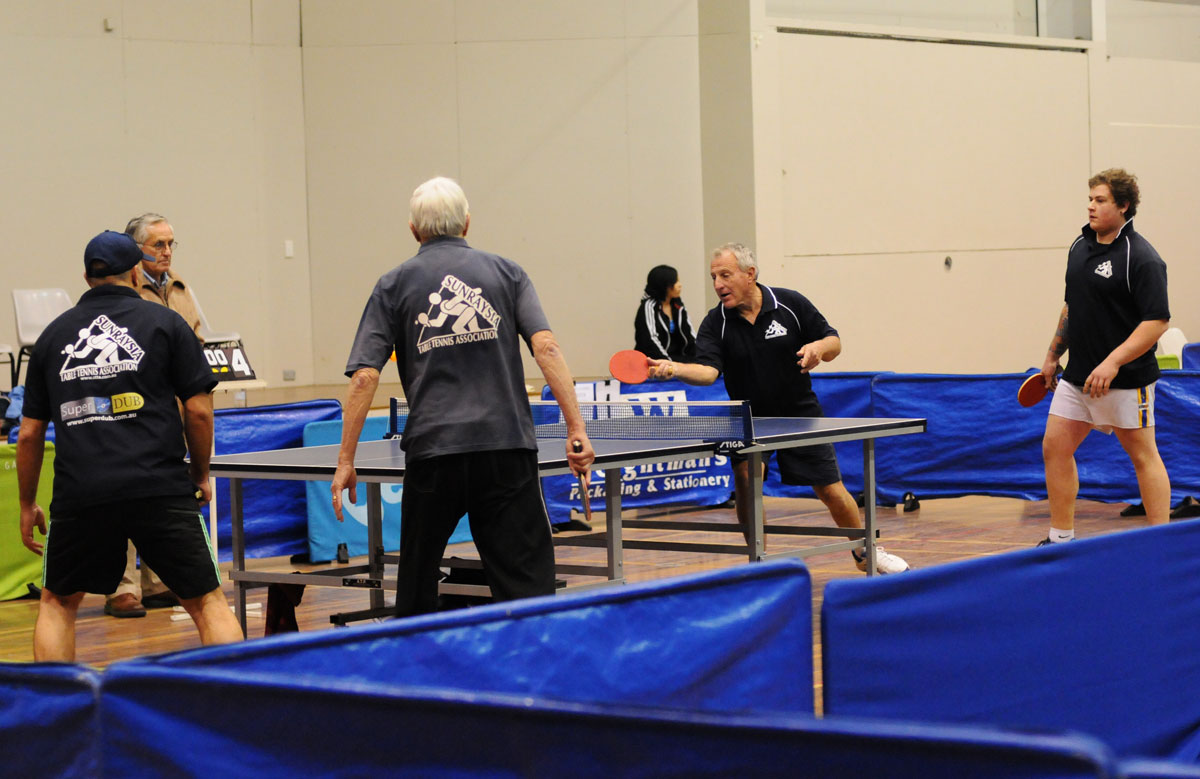 In what proved to be the most decisive play of the night Spanline kept the heat on by controlling the first doubles. Now 3-1 up the pressure was now firmly on Weightmans.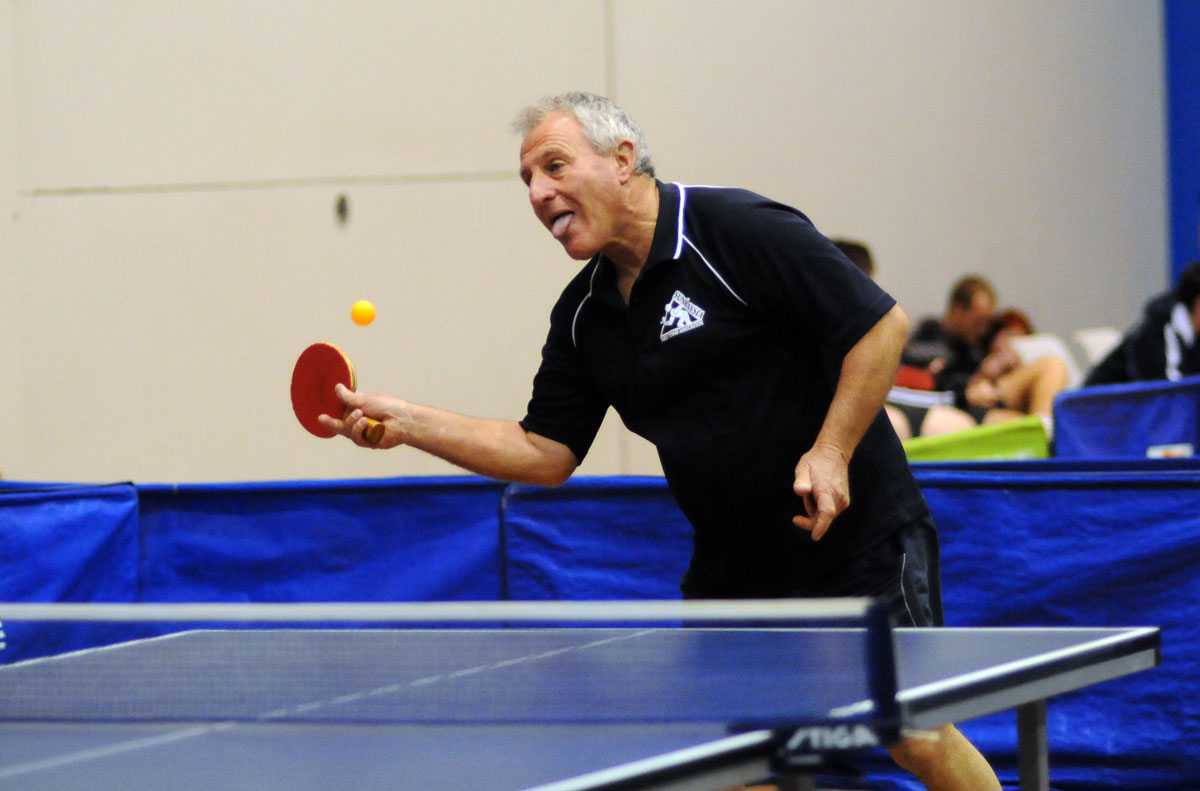 Wrights sensors were right on! With tongue continually out during the night Wright sensed a victory close by. After taking the game out against Malycha he had set up a 4-1 lead for Spanline.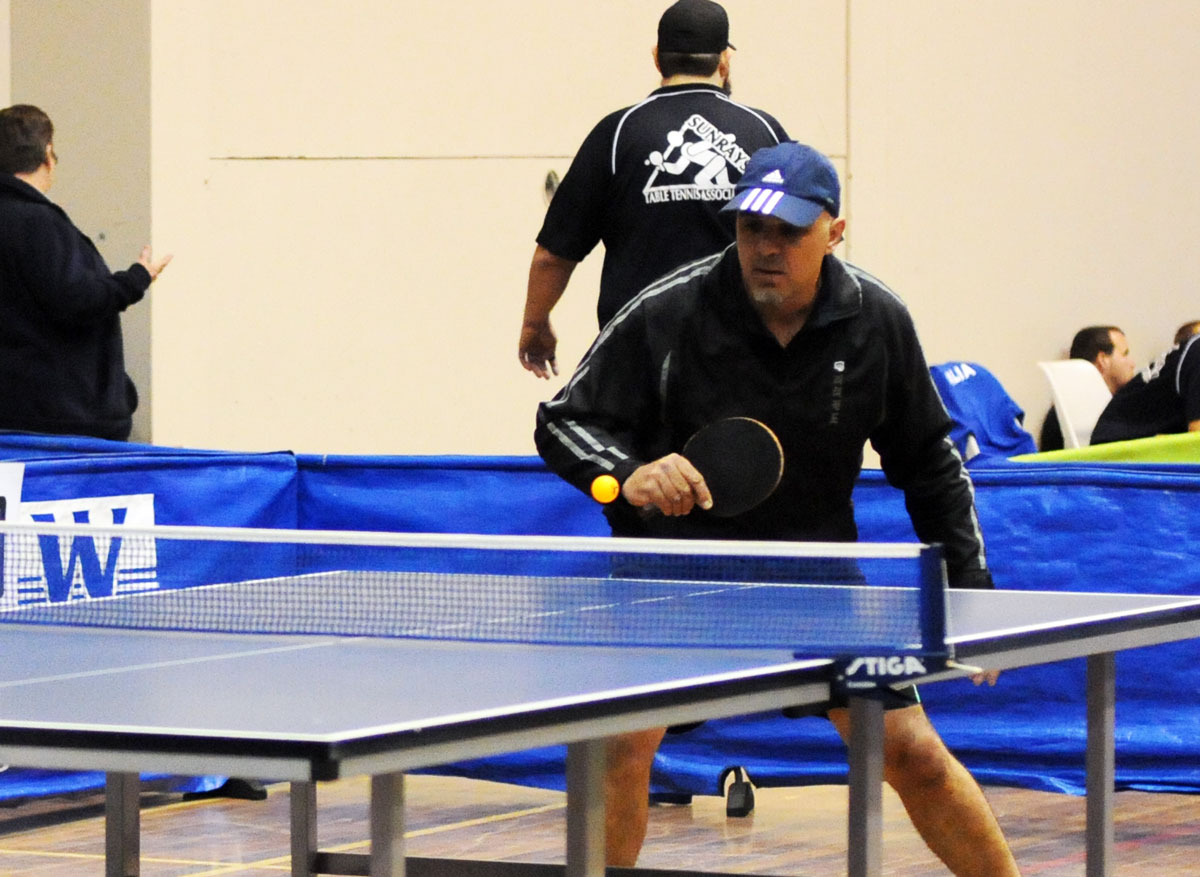 Sefer needed something special to mount a comeback. Although winning in 3 sets against Fitzpatrick it was close and tight. At 4-2 down every match needed to now go right.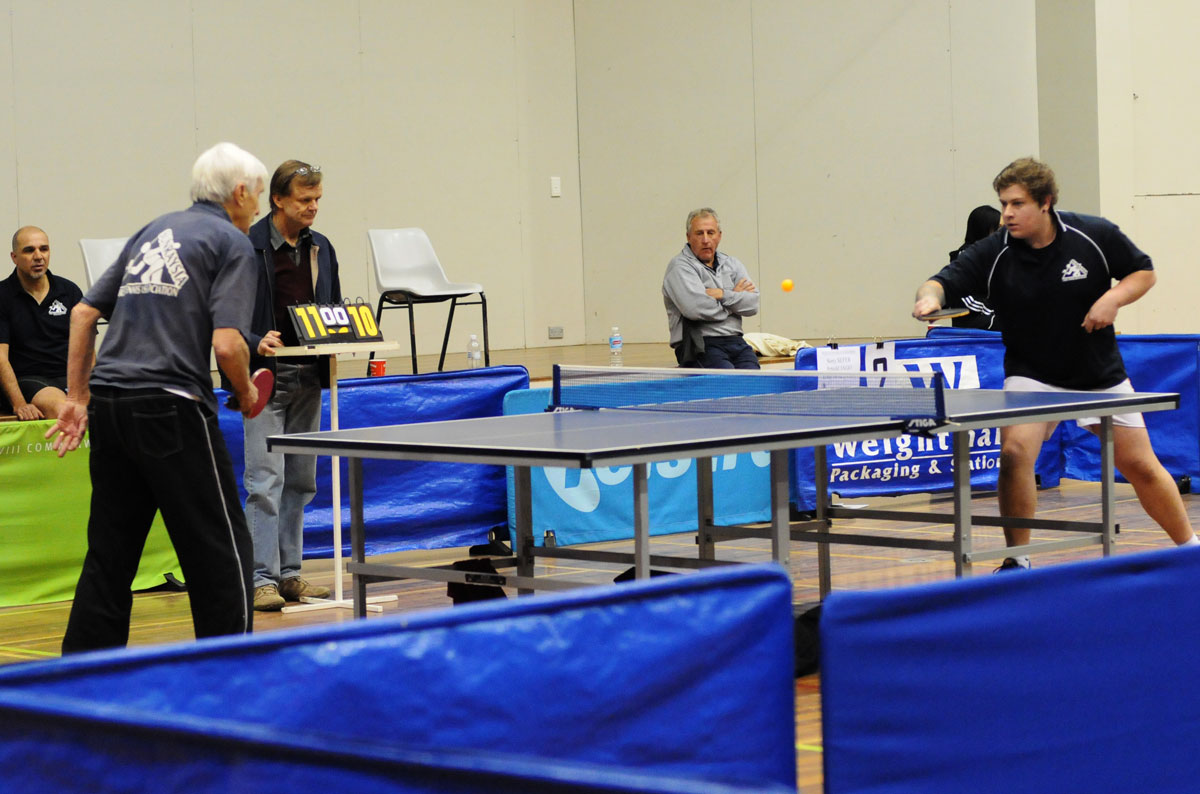 Leading 10-9 and with a serve to go in the first set the ball fumbled out of Arnolds hand and rolled over to Matt. Umpire Robbo paid it as a fault, Matt ends up picking up the set 13-11 and the rest is history. Now leading 5-2 the end was nigh.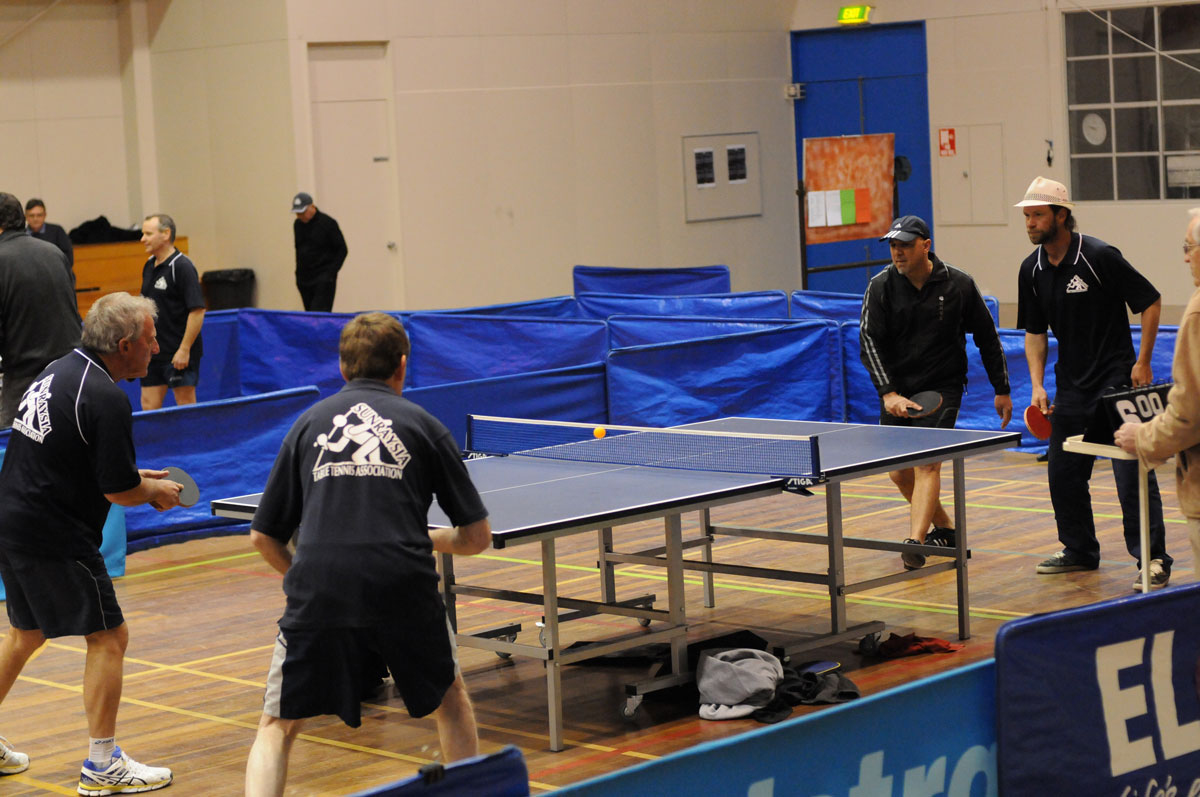 Spanline were never troubled in the second doubles. They needed to take no risks and Sefer & Malycha could never get out of second gear. Victory at 6-2.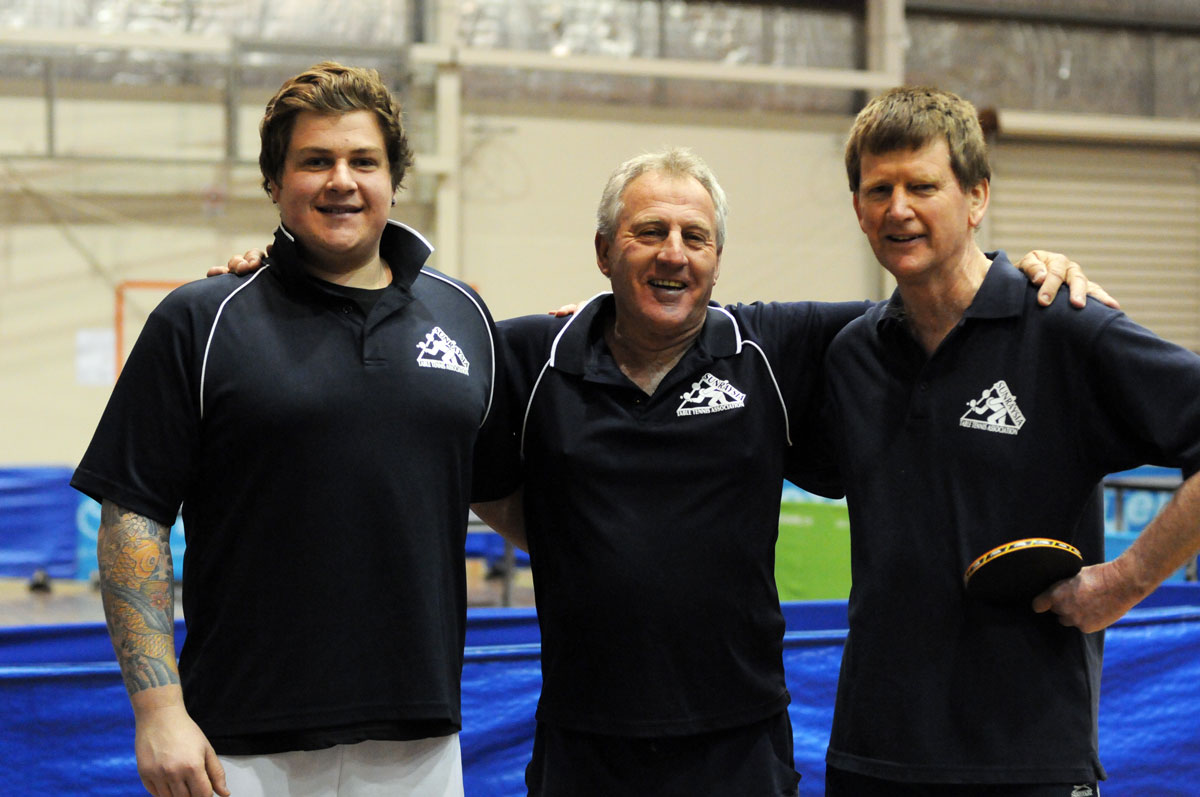 Spanline the P2 winners of the 2014 Winter Pennant. Geoff we had a more suitable photo for this spot but Fitzy thought we keep it in the vault.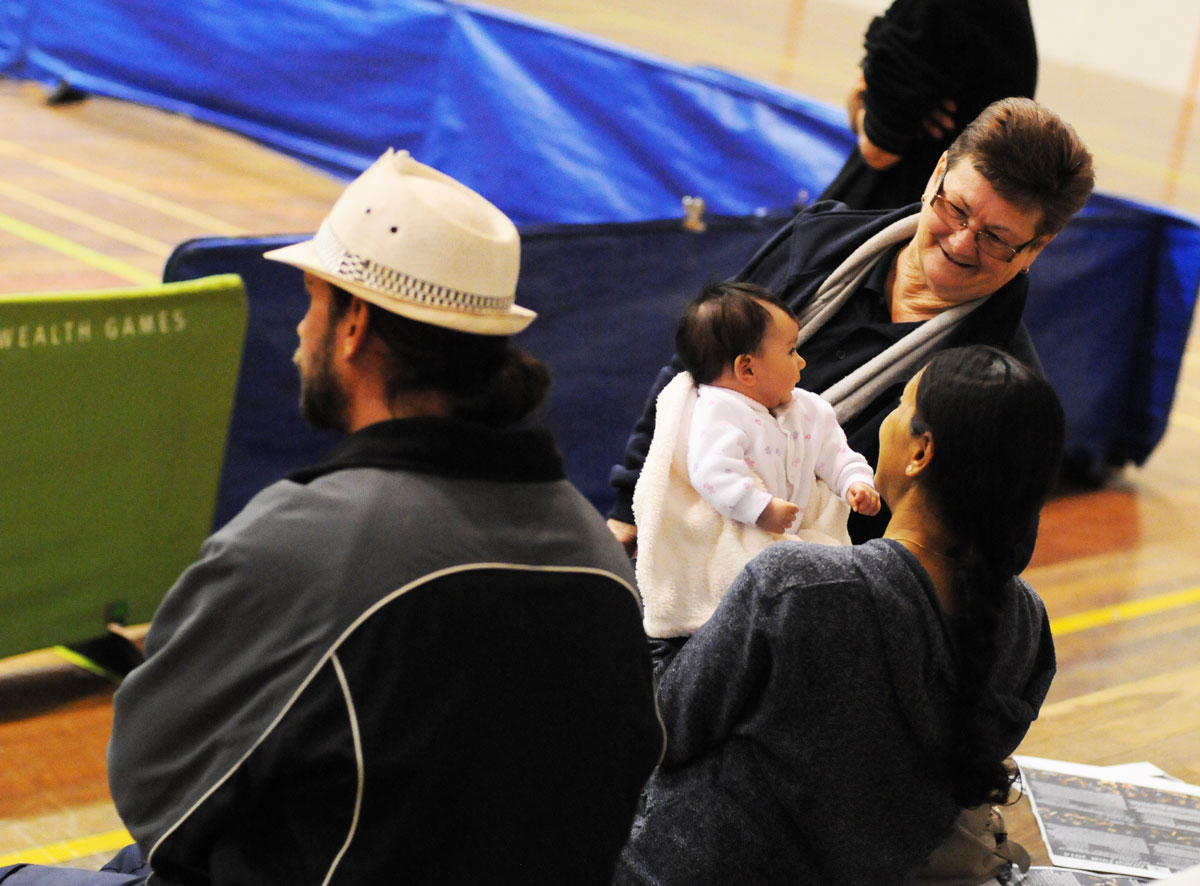 As for Tony its back to to early morning wakeups. You did say that you get up each and every wakeup right Tony???.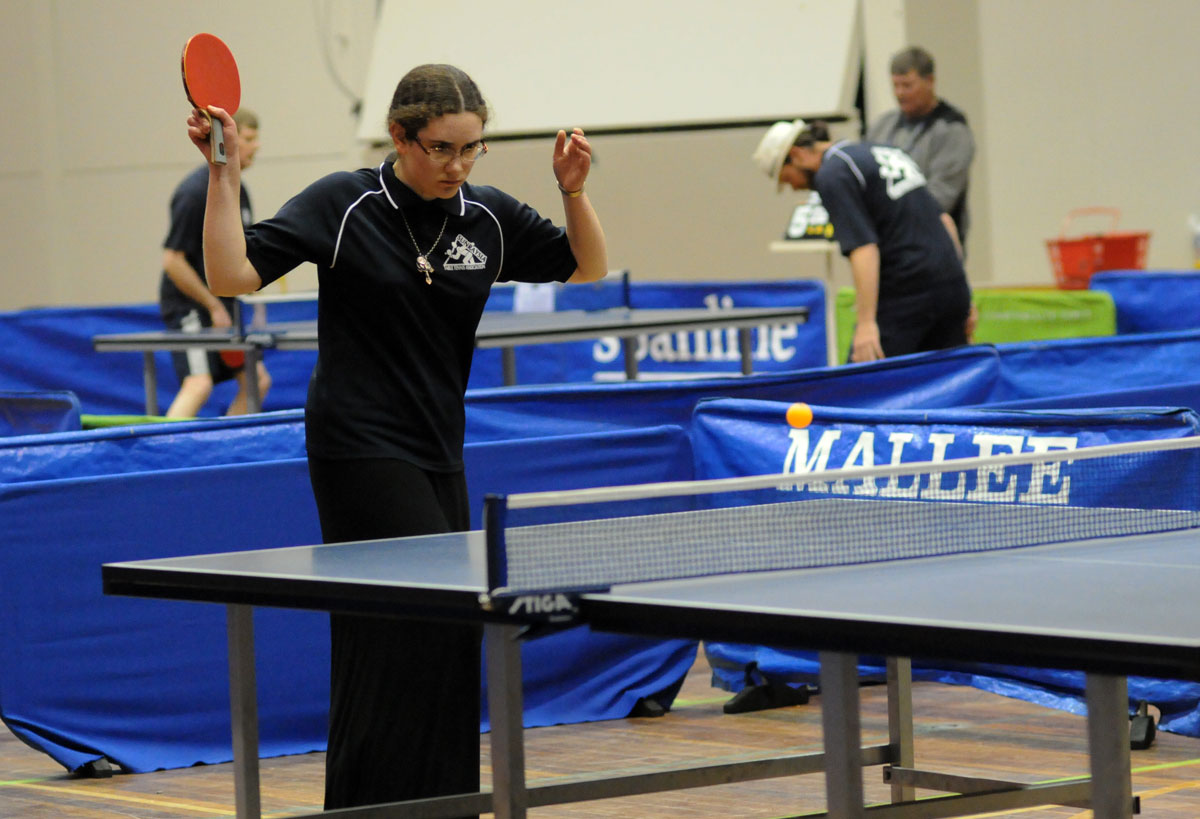 Focus. Rachel Fitzpatrick opened proceedings with a tight 5 set win over Jol Peters. Many had predicted an upset in this Pennant. Rachel would have play a huge role for this to happen.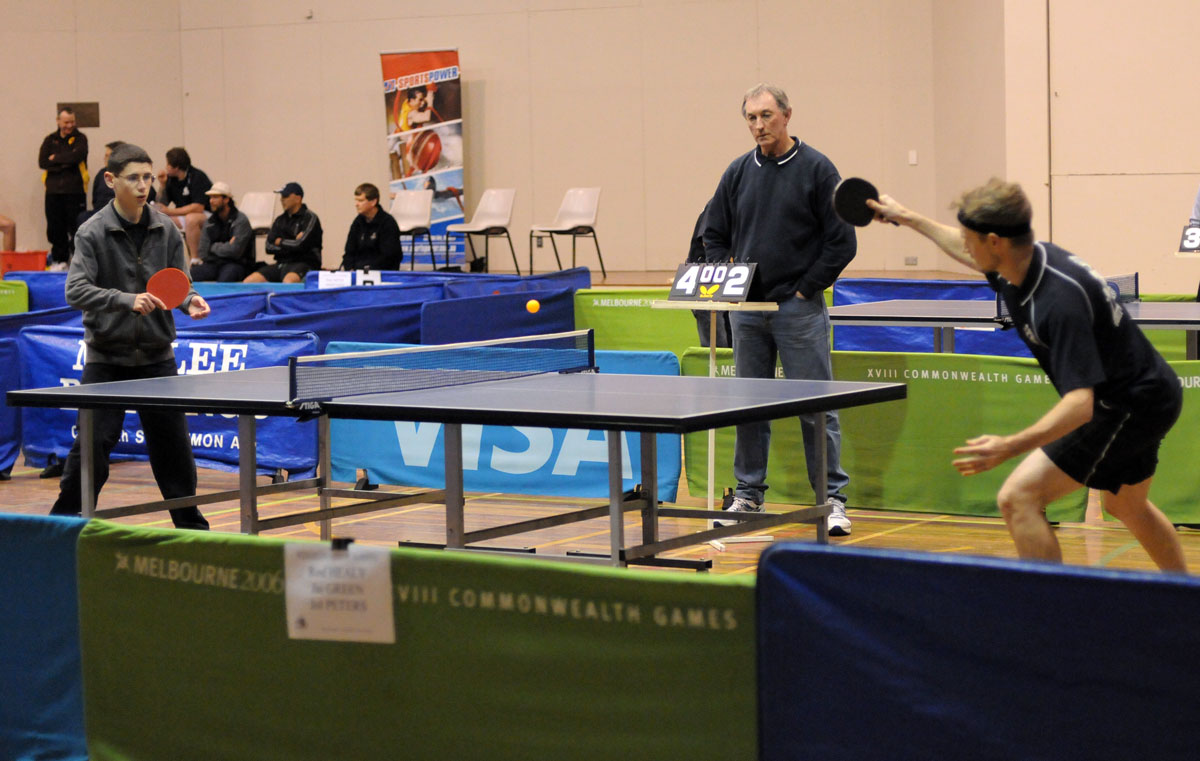 Rod Healy had showed he was up to the task early with the expectations of favourtism. Cool and controlled it went to 5 sets with Rod winning the 5th 11-3.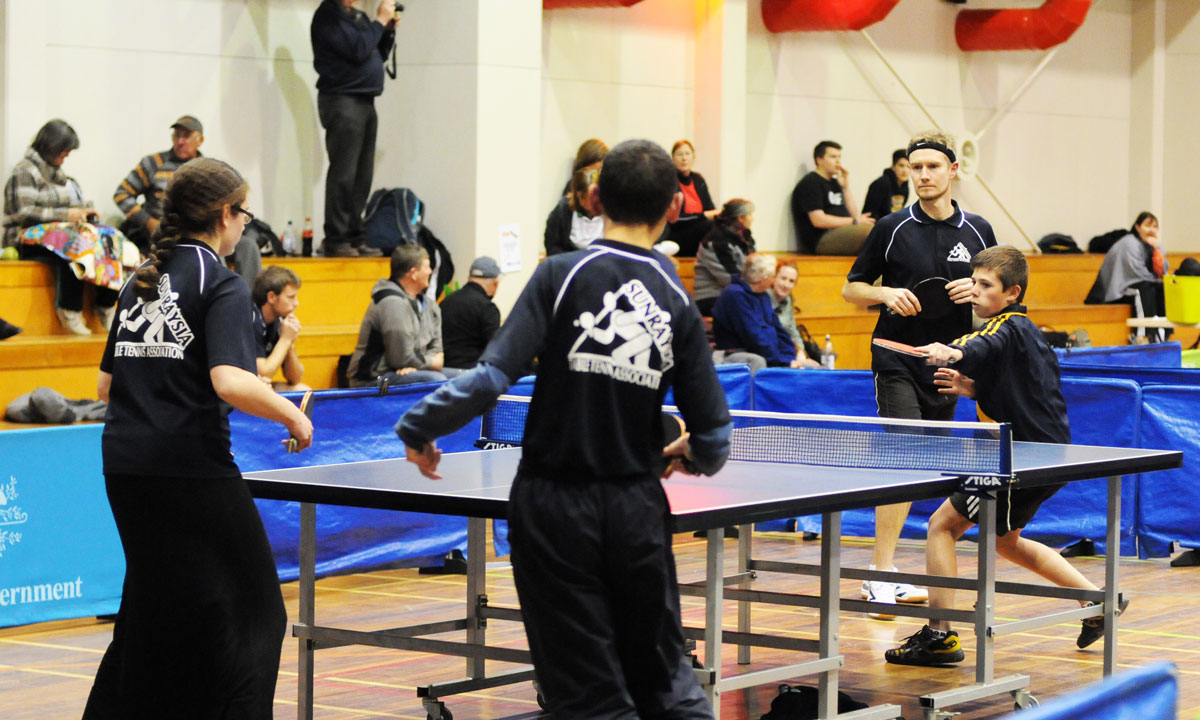 The combination of Rod & Jai seemed unstoppable all season. In the first doubles they stamped their authority on this final now with a 3-1 lead.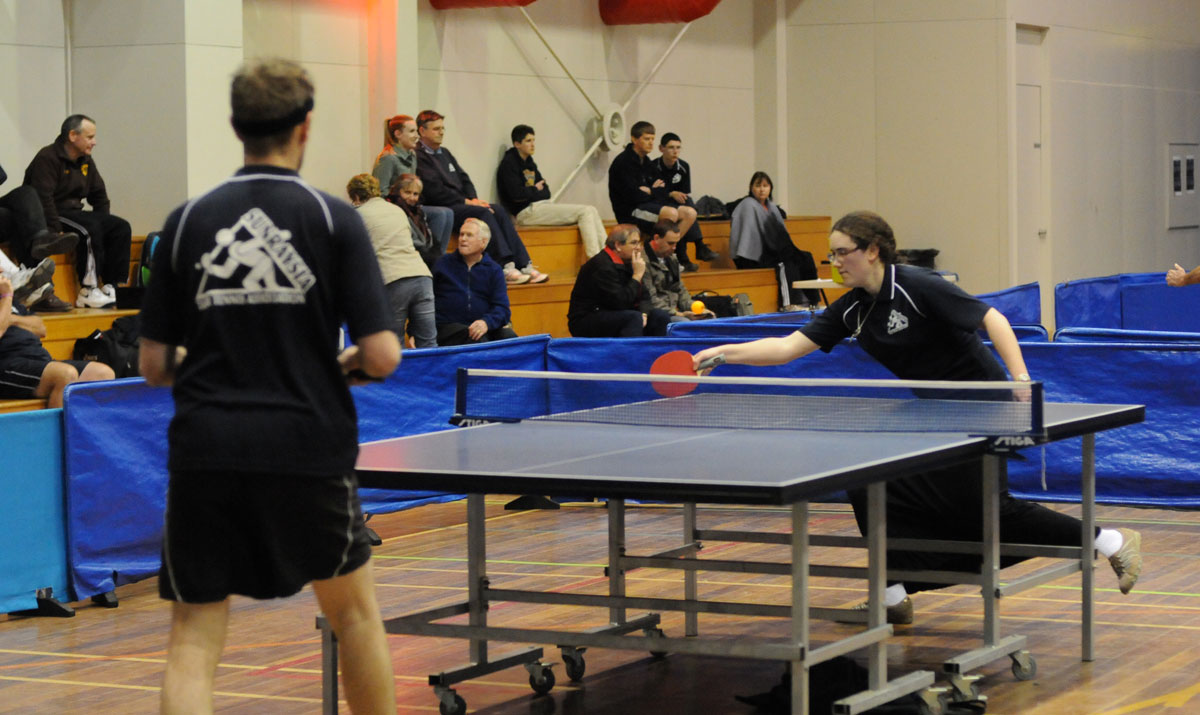 The number ones then featured. With Rachel now needing to get Pinnacle Packers back into this final she made the perfect start winning the first set. However that is where it ended with Rod carefully picking his way through the next 3 sets. Weightmans were now 4-1 up and looking unbeatable.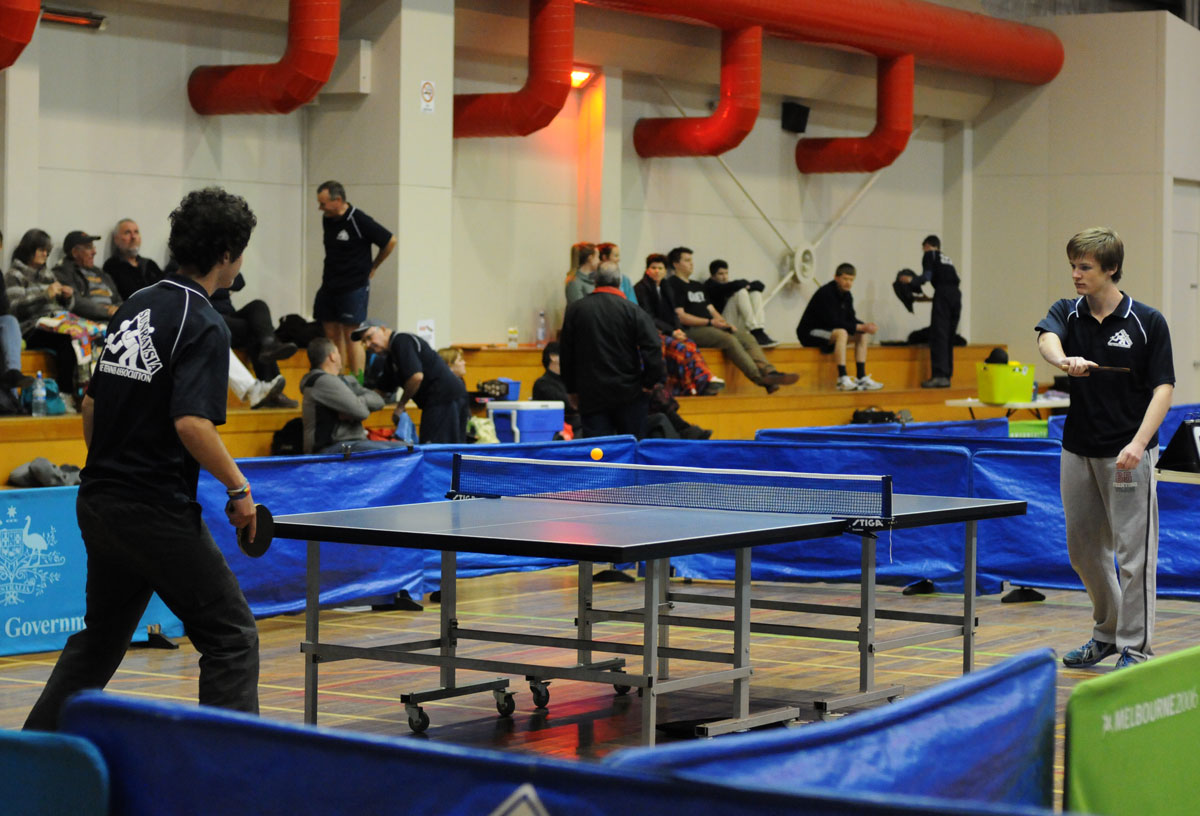 Edwards needed to fire and delivered the win pinnacle needed. Now at 4-2 momentum was needed.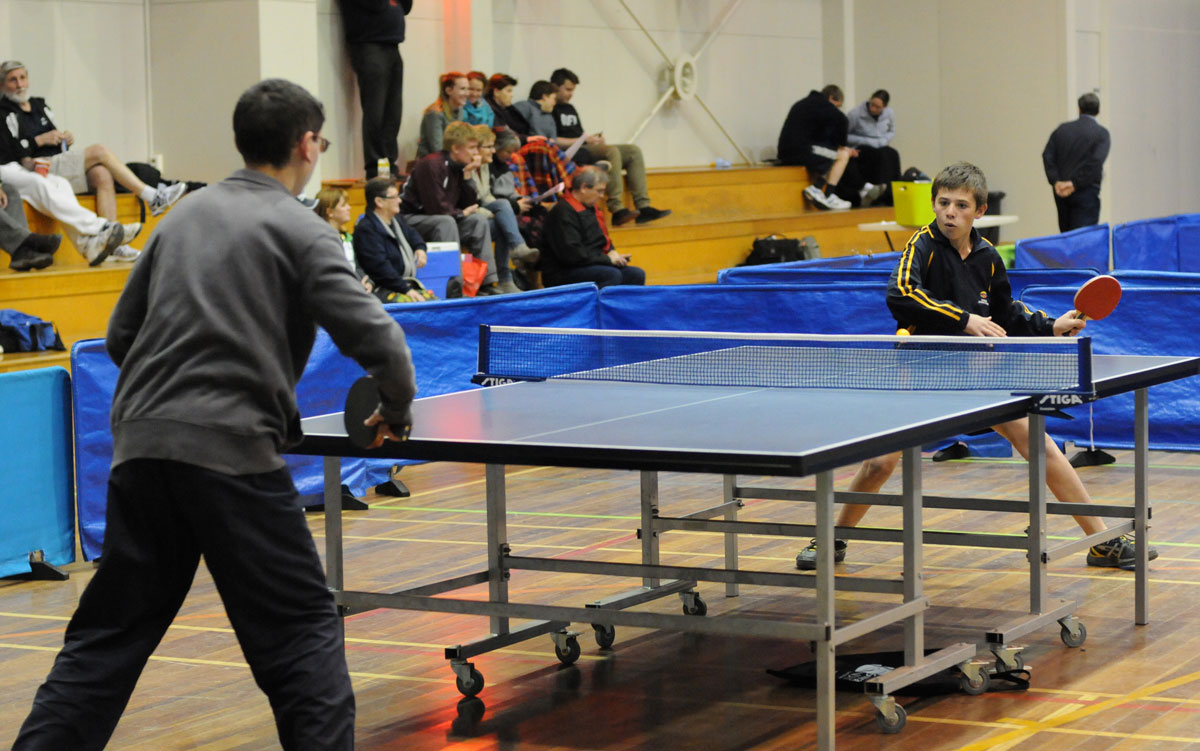 In what proved to be another decisive moment Jai Green all but closed the challenge by winning in four set over Paul Fitzpatrick. Lead now 5-2.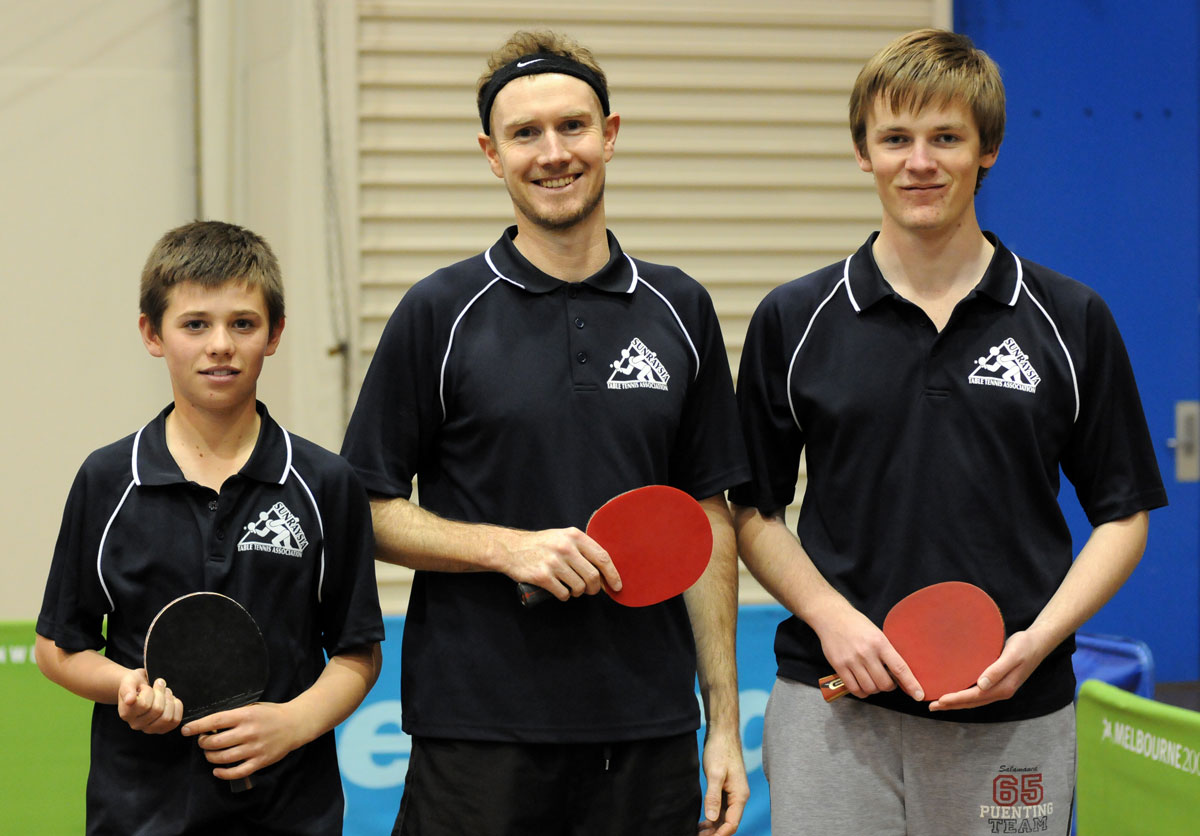 In losing only 2 games for the season Weightmans were deserved winners of the Winter 2014 Pennant 3 Shield taking it out 6-2.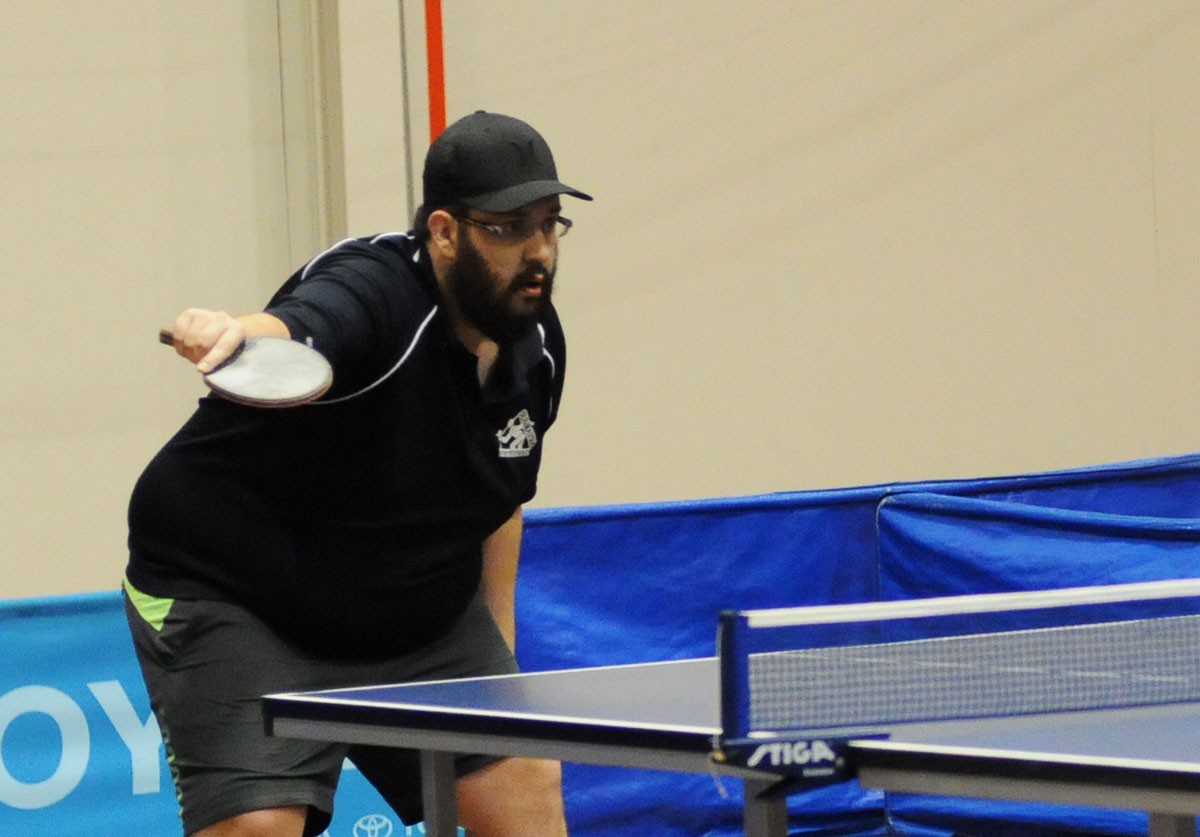 The P4 Grand Final had been concluded by Ben Hosking as being all over some two weeks earlier. 'You may as well engrave our names on the shield now' were his prophetic words. At 16-0 all seemed well but one sensed Ben had other things on his mind.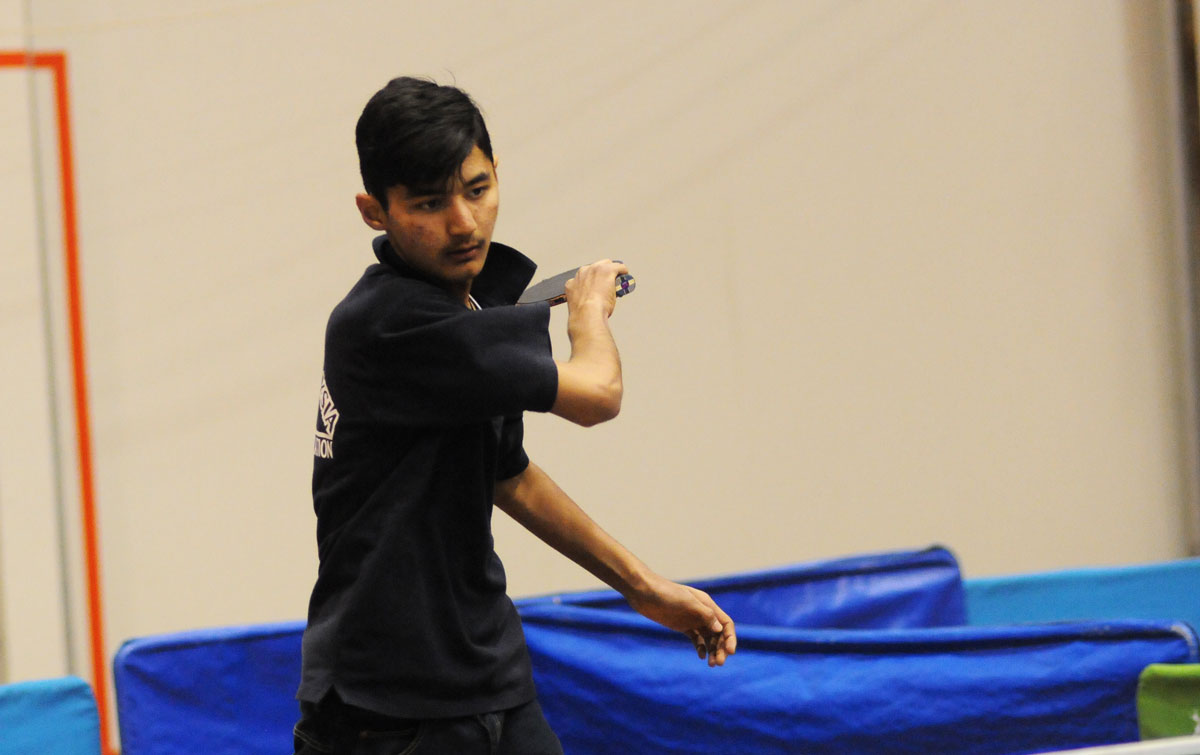 Kumail Jaffry had different ideas about his team being a walkover.Taking out Sohail in 4 sets had more importantly set the match ledger at 1-1 all.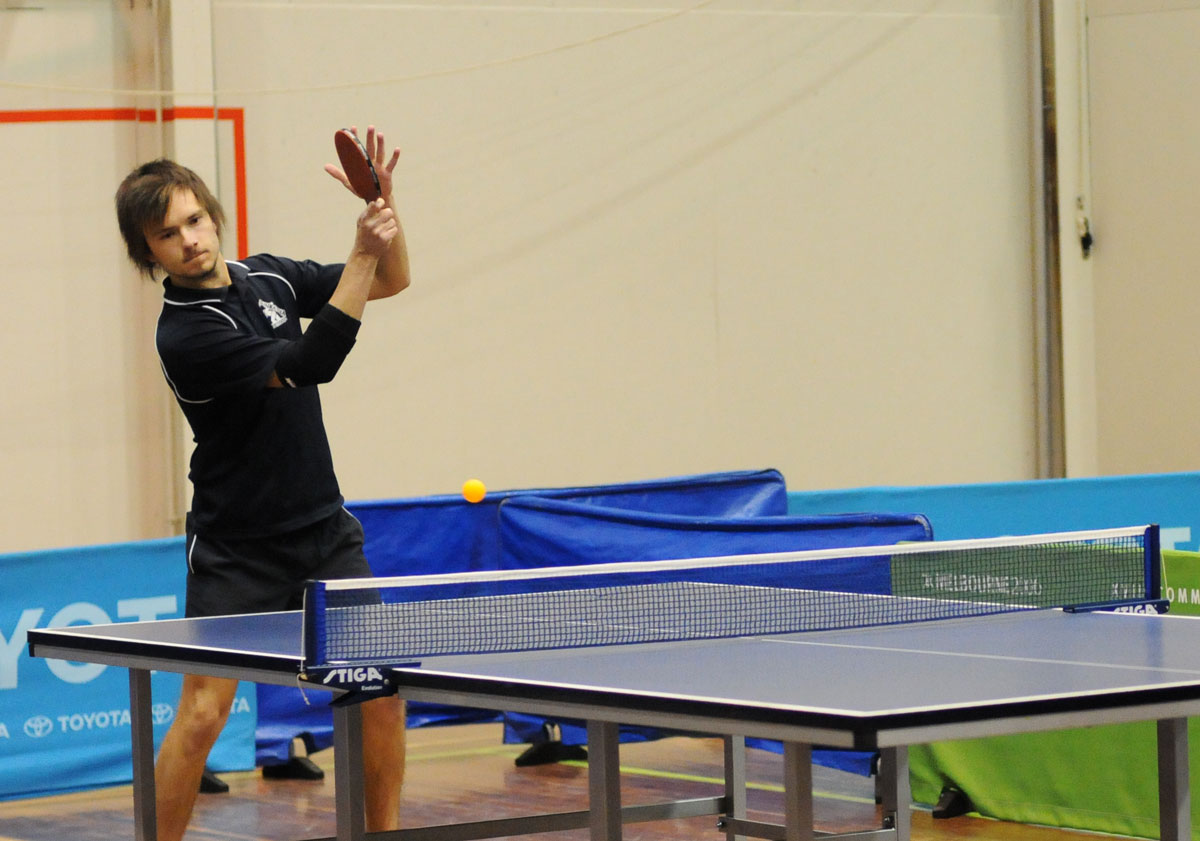 Campbell McKenzie had a tight encounter with John Fitzpatrick. Now leading 2-1 Ben's prophecy was now taking place.
.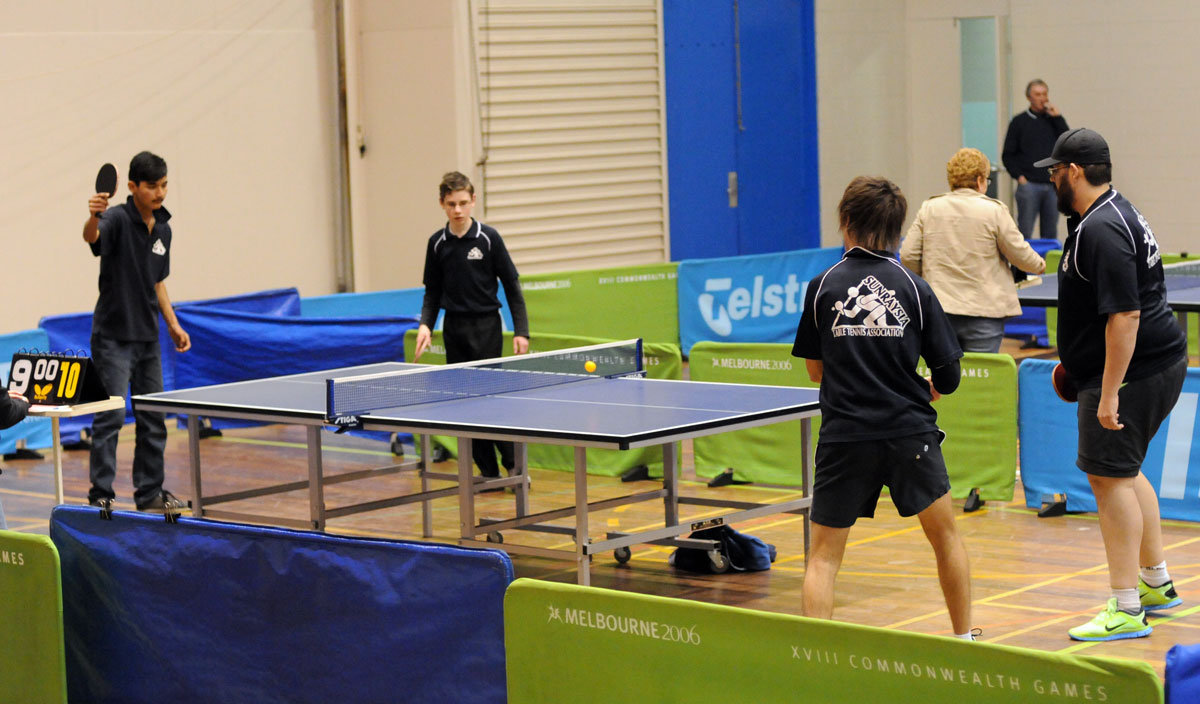 The inclusion of John Fitzpatrick into this side midseason had changed the dynamics of this team. They fought back to win in four sets which was the first upset of the night. Now at 2 all Fishers IGA were now being pressured like no time before this season.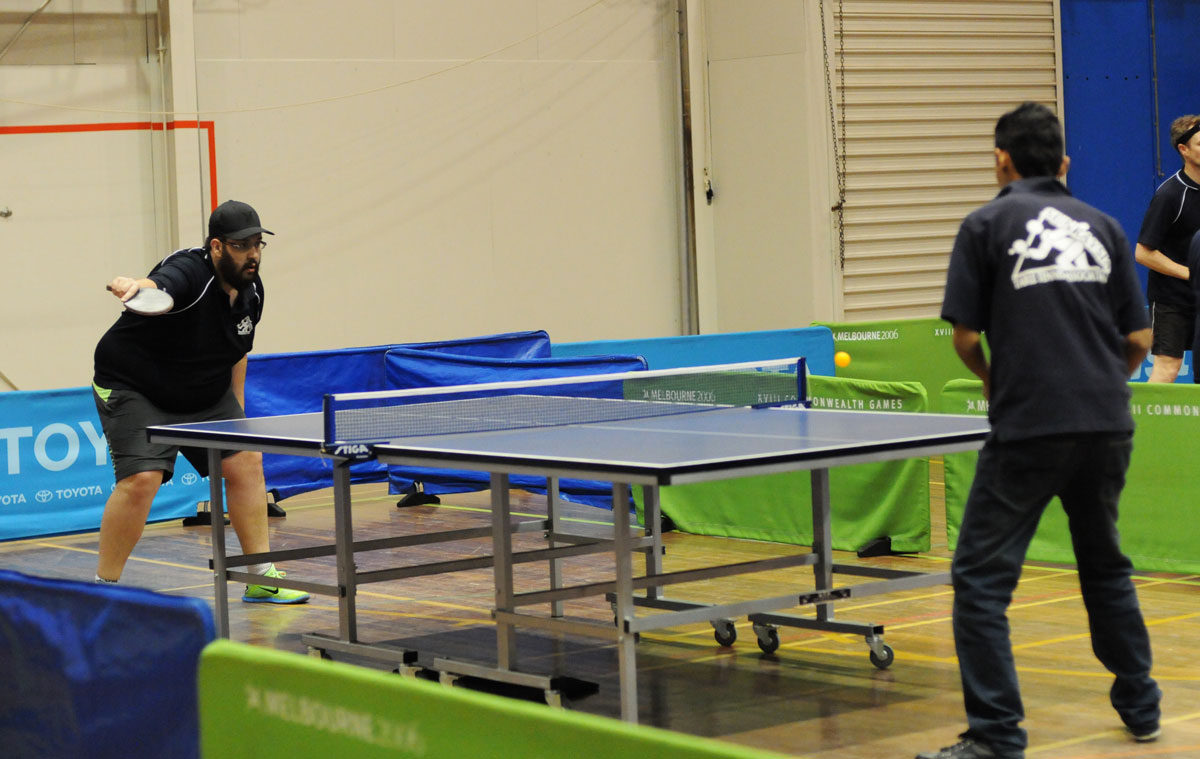 Ben Hosking 'The spiritual leader of Fishers IGA' needed to make a statement, however he was outclassed by a focused Kumail Jaffry. The Dream team were now 3-2 down and looking beatable.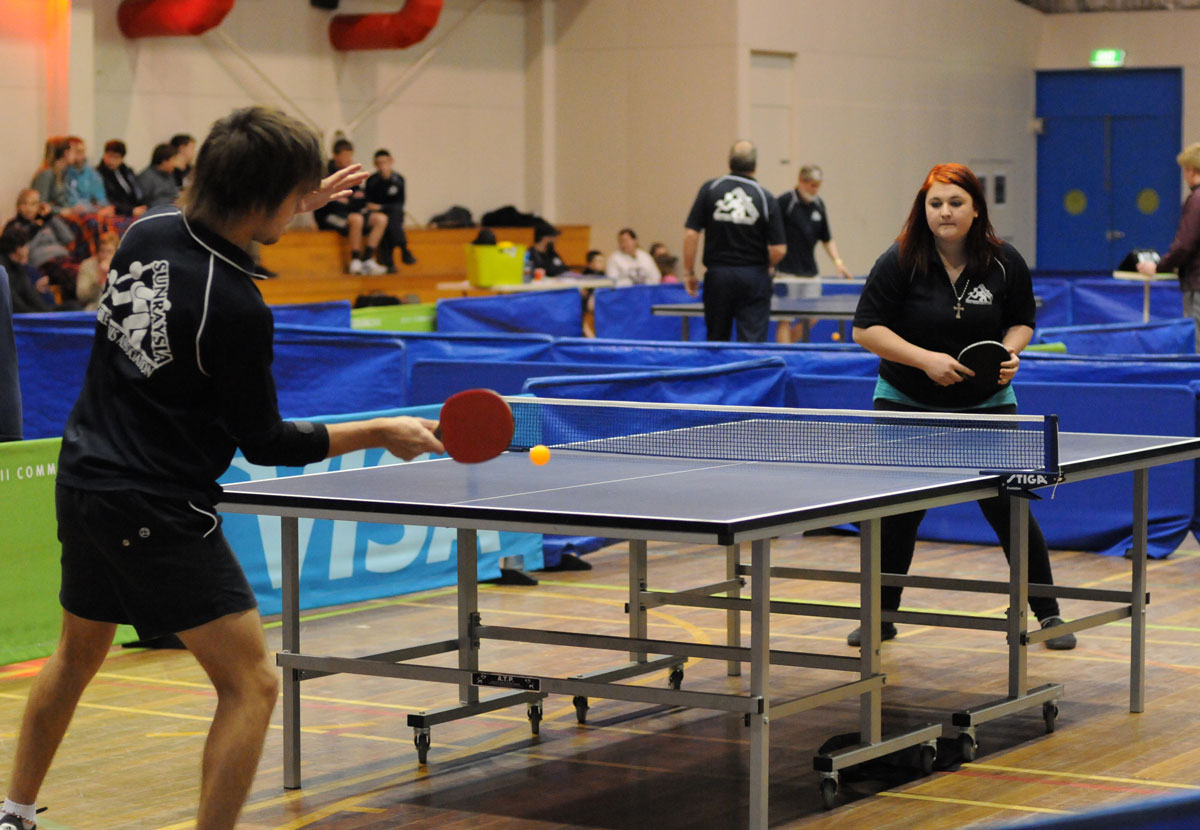 Sonia Shalliker put up a good fight against Campbell McKenzie but the Aggregate winner had too much class. Now 3 all.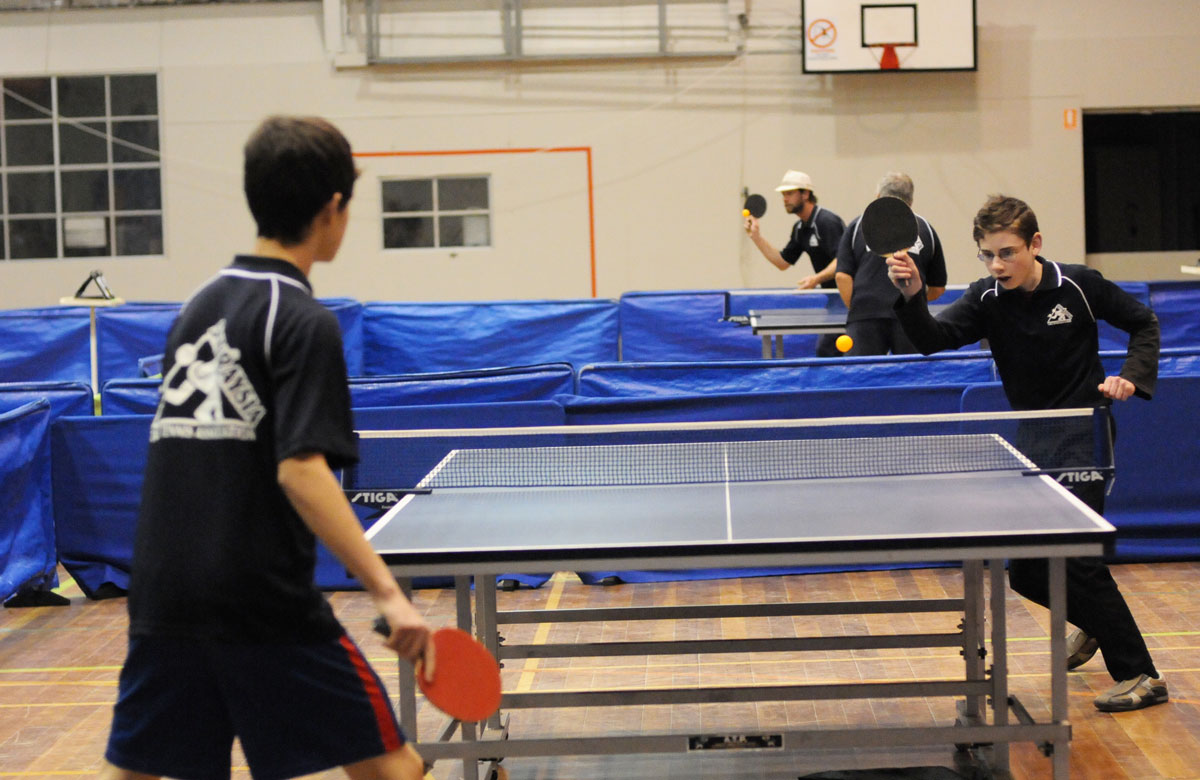 John Fitzpatrick pulled a showstopper to come from 2 sets to one down to win in five. Again the underdogs were in front leading 4-3.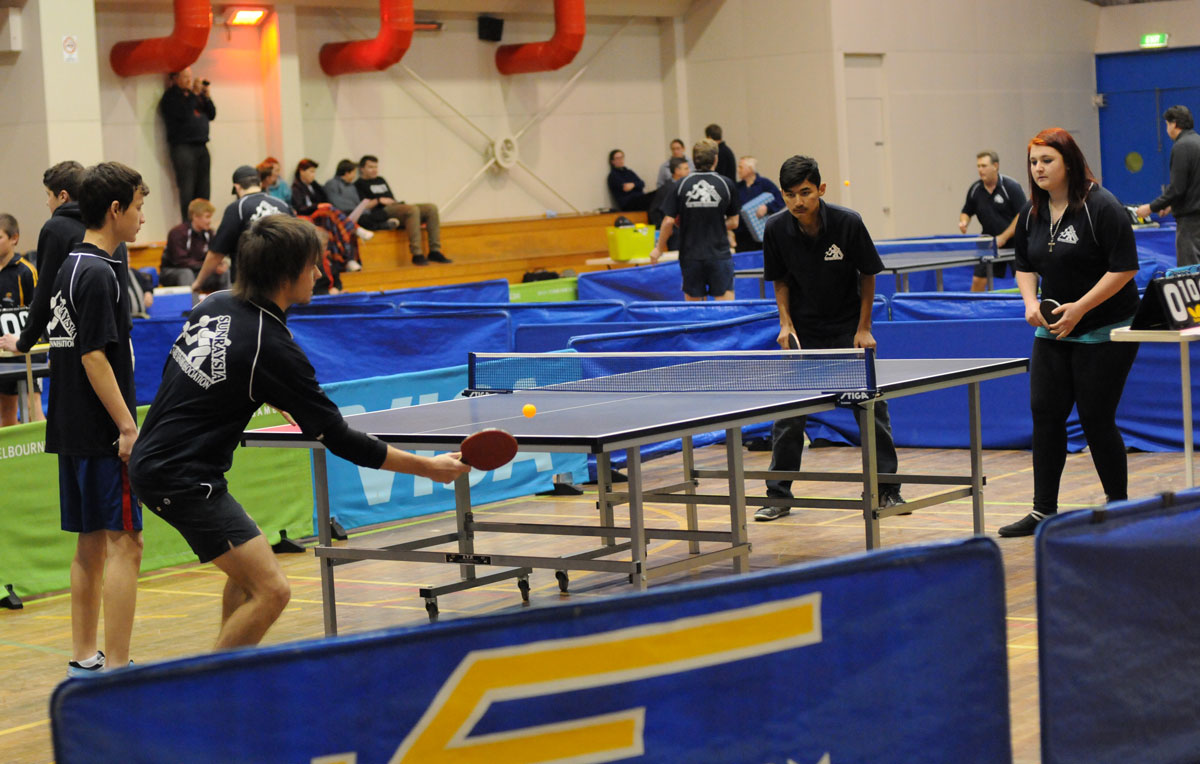 Campbell McKenzie then guided Fishers IGA to a straight sets win to level the scores at 4 all.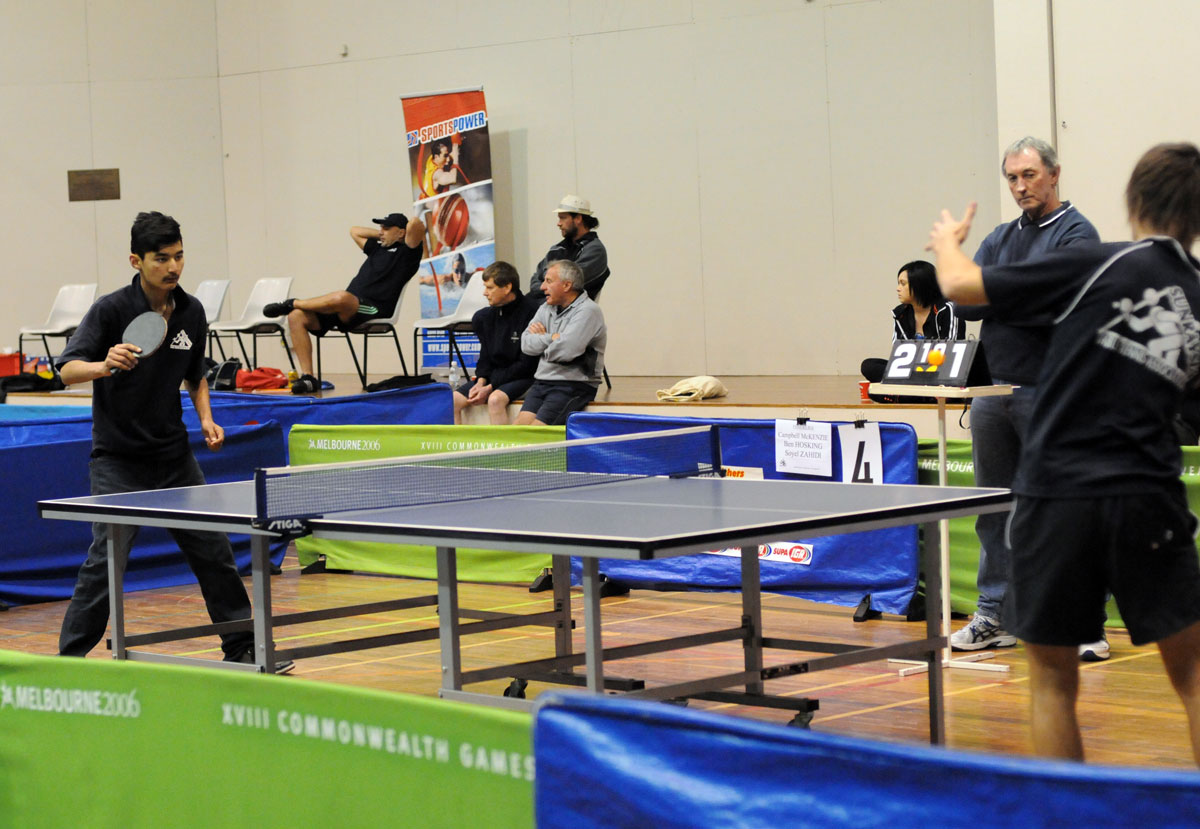 When the two number 1's appeared in the 9 rubber not many expected the scores to be level at 4 all. Campbell was expected to win but Kumail had other ideas taking it out in 3 sets and giving Max miller carpets a 5-4 lead.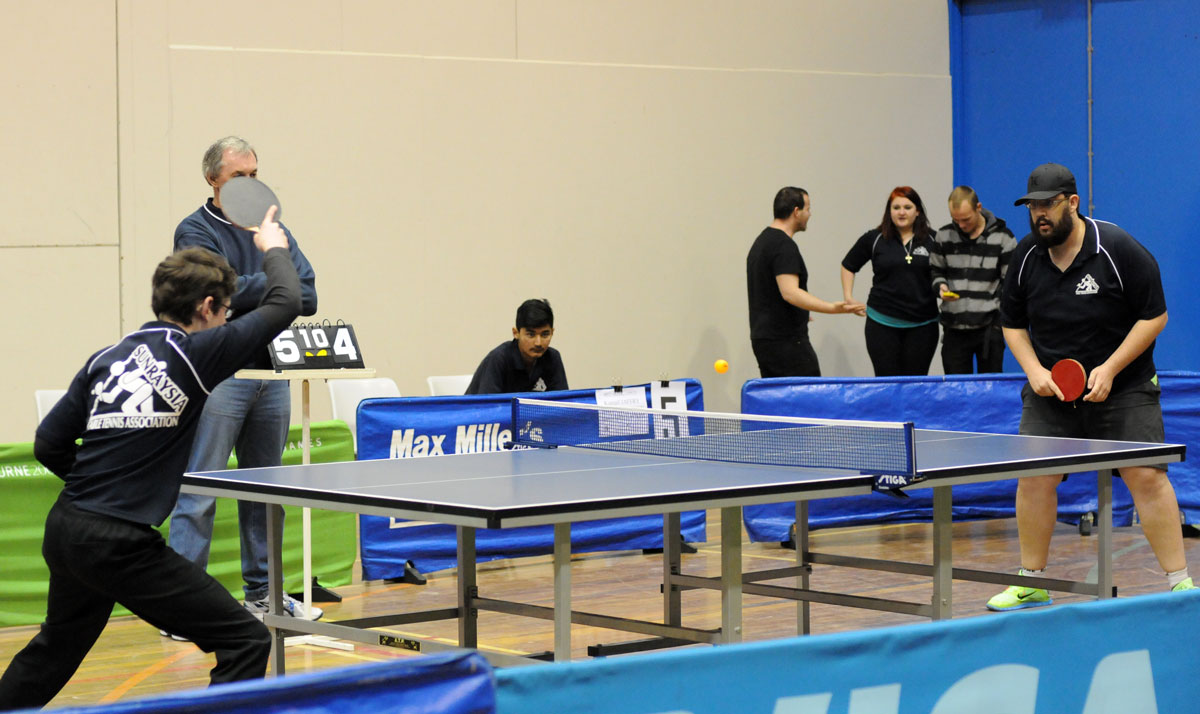 Pressure was now firmly on Ben Hosking to pull the Dream team out of trouble and back into this final. After leading 2 sets to 1 Ben was coasting, but ….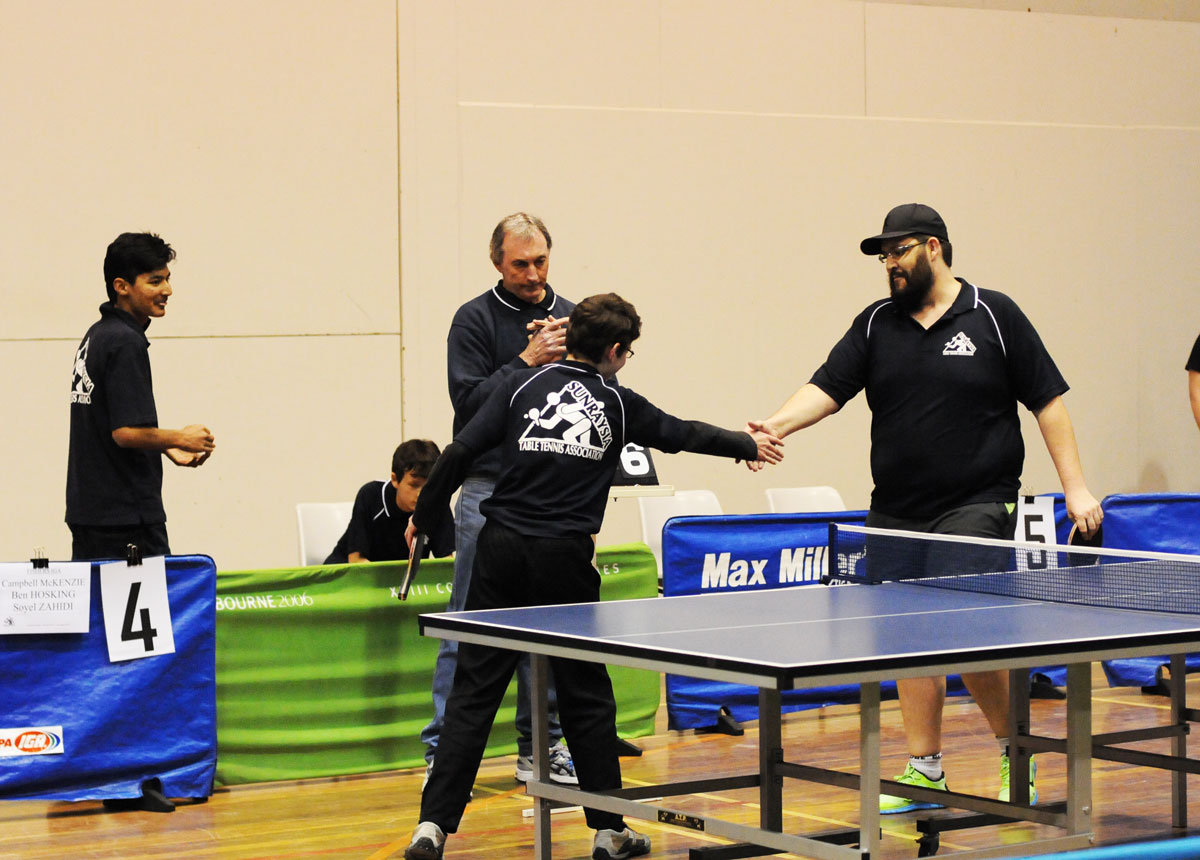 In two devastating sets john had come from nowhere to win the last two 11-6 11-6 to wrap up this final and end Fishers IGA reign of 16 straight wins.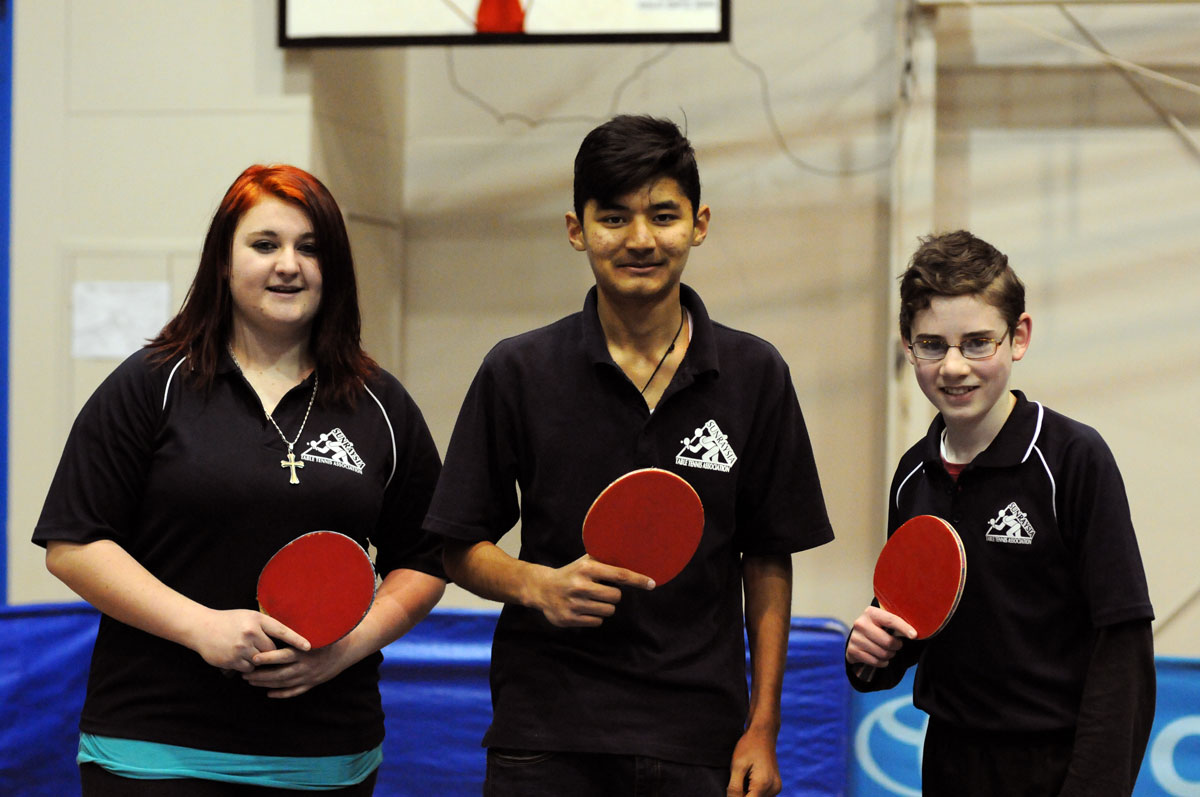 Max Miller Carpets are the P4 Winter 2014 Champions. Amazing to believe that after 9 rounds they had one win.